Features
Wide Format trend talk: Sustainability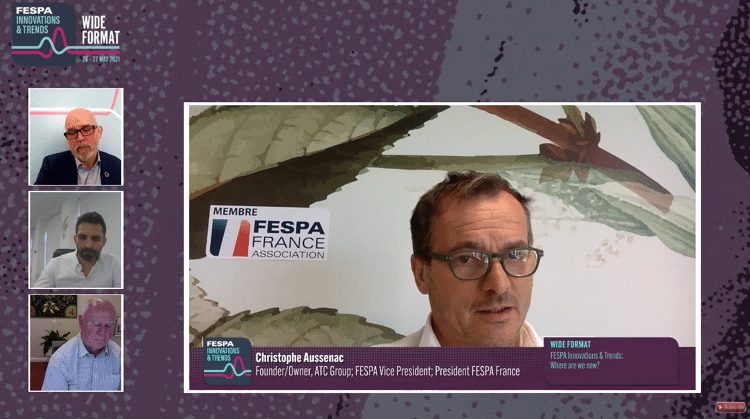 In our FESPA Innovation & Trends (FIT) virtual event for wide format print, we brought together three printers from different countries to discuss trends in wide format and hear their thoughts on what the future holds.
The host: Graeme Richardson-Locke: Head of Associations and Technical Lead, FESPA. With 35 years' experience in the industry, Graeme began as an apprentice and progressed through several directorships before joining FESPA in his current role. He is also a member of the Academy of Screen and Digital Printing Technologies.

The experts:
Christophe Aussenac: FESPA's President-Elect and Founder of the ATC group, France, which he established in 1991 and has taken the lead in developing sustainable solutions for its clients in point of sale and wide format graphics.

Keith Ferrel: General Manager of Operations at Cactus Imaging based in Sydney, Australia, which specialises in large-scale outdoor advertising applications and retail point of sale using the latest digital technology.

Javier Rodriguez Centeno: Director General of Grupo Panorama, Spain, a leading printer for retail, events and visual communication.
Do you see increased demand for printed products and services incorporating more sustainable materials and processes?
Keith: Yes, absolutely we do. We've got clients coming to us now and saying that they will only deal, for instance, with carbon-free products from 2023. We've invested a lot of money in products, as you know, we print a large majority of the billboards in Australia, like hundreds of thousands of square meters of them. We've been working with a fully recyclable billboard product for well over 18 months now and probably a third of our billboards are printed on these fully recyclable products.

However, it's all very well being recyclable, but it's the life after market that really makes the difference. We get ours recycled, in fact, we have clients who actually buy back the finished product, these things don't rot, they're solid and can be used as railway sleepers, street furniture, even trophies are being manufactured out of recycled billboards. There is an afterlife and I think that's important. If you're not working on that side of the business now, you're going to get well and truly left behind because major clients and companies are starting to demand it.

Javier: As you know, crisis always changes things. Before COVID-19, customers were willing to pay for it, they wanted to go green and they were pushing us all the time, with every product they gave us, they were interested in every environmental improvement. But things have changed a little bit and right now they are not pushing with the same strength.

We have an environmental certificate from 2005, we are FSC certified and are aligned with the sustainable development goals of the Euro and last month we installed solar panels to be greener and to reduce our carbon footprint. Indeed, we are in a new project trying to measure our carbon footprint and we want to follow this path because there's no doubt that sustainable products are the future. We are ready. We have a different alternative for each product that we sell and we want to send a message to our customers that we are here, we can do it better, so let's go.

Christophe: In France, it is a current trend, but above all it's an opportunity to create profits, meet social responsibility and protect resources. It's not enough to choose PVC-free printing, the printing and the finishing process must be carried out with the lowest possible impact on the environment.
It is necessary to think, anticipate and suggest the recycling method of the product to the customer. It's one of the most important things because you can print something, but you have to carry on after. You must therefore be able to recover the printed products to recycle it after use. Of course, the offer must remain competitive compared to the traditional solutions.

You can see the whole conversation here, and for more information on FESPA Innovations and Trends Wide Format Graphics and Interior Décor event, visit here.

Interested in joining our community?
Enquire today about joining your local FESPA Association or FESPA Direct
Recent news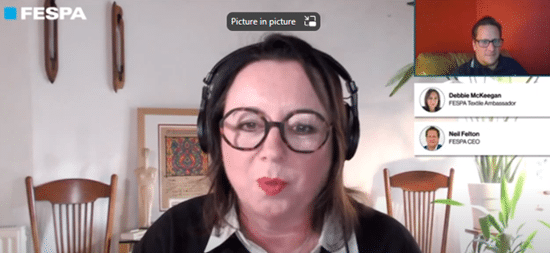 Videos
7:50
Neil Felton on investing into the print community via FESPA Associations
FESPA's CEO, Neil Felton speaks to Debbie McKeegan about the important or reinvesting and supporting the print community. FESPA achieves this by investing into its 37 global Associations.
29-11-2023
Neil Felton on investing into the print community via FESPA Associations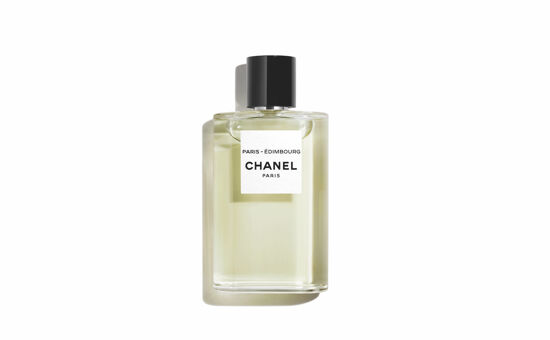 Features
What are the key trends in sustainable packaging?
Rob Fletcher looks at 2 key trends and finds out more about how working with sustainable materials will help you capitalise on rising demand for environmentally friendly packaging.
24-11-2023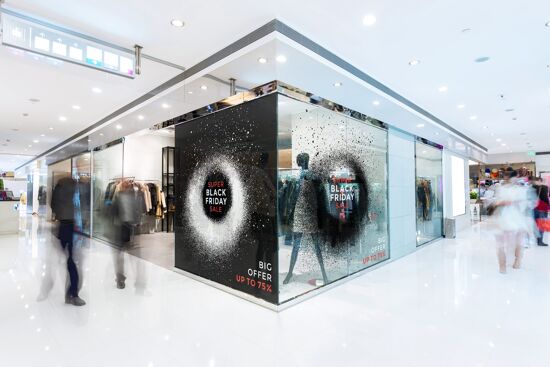 Features
Get into the spirit with seasonal wall and floor graphics
With the festive period now very much in full swing, Rob Fletcher takes a look at what sort of opportunities there are for print companies in wall and floor graphics during major seasonal events throughout the year.
23-11-2023