Features
Wide format trend talk: production innovation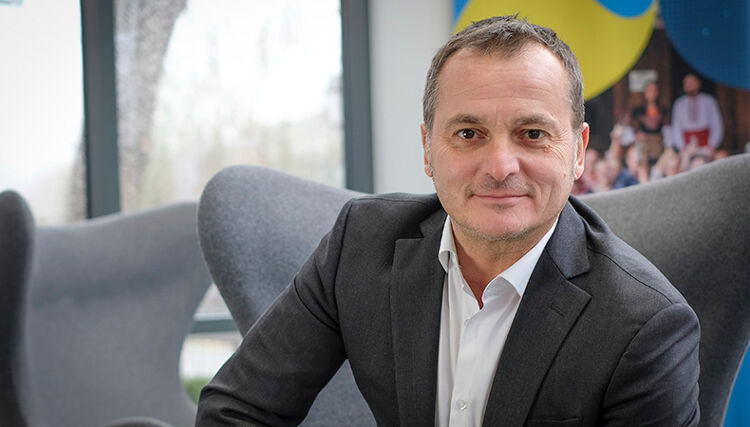 In our recent FESPA Innovation & Trends (FIT) virtual event for wide format print, we brought together three printers from different countries to discuss trends in wide format and hear their thoughts on what the future holds.
The host: Graeme Richardson-Locke: Technical Support Manager, FESPA. With 35 years' experience in the industry, Graeme began as an apprentice and progressed through several directorships before joining FESPA in his current role. He is also a member of the Academy of Screen and Digital Printing Technologies.

The experts: Christophe Aussenac: FESPA's President-Elect and Founder of the ATC group, France, which he established in 1991 and has taken the lead in developing sustainable solutions for its clients in point of sale and wide format graphics.

Keith Ferrel: General Manager of Operations at Cactus Imaging based in Sydney, Australia, which specialises in large-scale outdoor advertising applications and retail point of sale using the latest digital technology.

Javier Rodriguez Centeno: Director General of Grupo Panorama, Spain, a leading printer for retail, events and visual communication.
What more do you want from equipment manufacturers?
Javier: Printer manufacturers are conscious of the challenges of the market. They are focused on automation and also on being more flexible to make changes because there is more variety and print runs are smaller. The thing is, automation is very complicated because many of us started one, two, three, five years ago, and we are at the middle or the end of the path.

Incorporating new systems into our business is sometimes very difficult. Some systems must be open to our framework because it's really hard to find the correct tool, the correct ERP for your company. When you have it, you can't change everything because there is a new machine which works in some way. The thing is, we need the systems to be open and flexible to incorporate them into our framework, so for me, this is the biggest challenge for us right now, talking about automation and talking about having new machines in our company.

Graeme: So, having APIs that you can connect to your ERP, that kind of situation is far more useful to you than seeing an all-singing, all-dancing ecosystem that doesn't take into account your historic activity?

Javier: Yes, and the thing is that they give you the full package when we just need a small piece to put into our system. We need them to think about our real needs. We have our systems and we started to create our ERP five years ago.

Graeme: Christophe, what would you like to see from printer manufacturers to assist you in your journey?

Christophe: Firstly, I totally agree with Javier. Today, the quality of work must be as agreed. Customers are more and more demanding and we feel that they are right and it is up to us to adapt to this demand. For the manufacturer, what I ask is more versatile mass production machines with high colour stability. High colour stability is very, very important.

Keith: One of my pet hates with a number of manufacturers over the years is automation for the finishing side of things. Printers have got faster and faster over the years, which is all very well, you might have half a dozen printers that can print 400 square meters an hour, but if you don't have the automation and the finishing capability, it's a total waste of time. You're only as quick as your slowest point.

We've invested a lot of money in automation and the finishing area over the years. It's pleasing to note now that there are several printing companies, Durst for one who is now manufacturing equipment with inline finishing. We're also working very closely with Fotoba and PlastGrommet. I met PlastGrommet at FESPA, saw the opportunities that existed with their equipment and spent a lot of time working with them to hone it to meet our requirements.

One thing I will say is that the manufacturers are starting to listen more. On the fabric side of things, for instance, a lot of the dye-sub printers are now coming up with inline calendars. Once upon a time, you were printing onto fabric then moving it to a calendar outside of the business or within the business, but in a different part to get the finished product. Now a lot of them are inline, it's making such a difference in as far as approving outputs and things like that.

You can see the whole conversation here, and for more information on FESPA Innovations and Trends events visit here.

Discover the latest innovations in wide format printing at the Global Print Expo 2021, Europe's leading exhibition for screen and digital wide format print, textile printing and signage. Discover the latest products, network with like-minded individuals and explore new business opportunites. Register now and use promo code FESH101 ​to receive a discount of 30 euros.

Interested in joining our community?
Enquire today about joining your local FESPA Association or FESPA Direct