Features
Why should wide format printers be interested in 3D printing?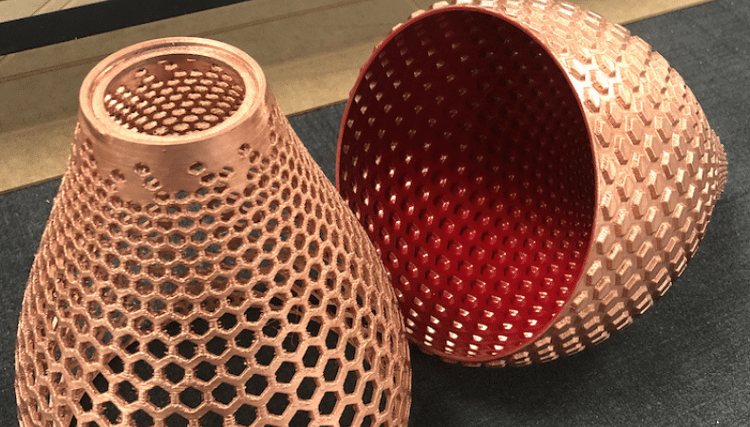 Nessan Cleary discusses the benefits of using 3D printing to increase profit for wide format printers. Nessan shares how wide format printers can easily adapt new printing technologies.
So, most readers should be fully aware that 3D printing is a thing now, especially since we've already covered the basics of the technology used and the available materials in several stories here on the Fespa website and several vendors have shown 3D printers at FESPA's numerous exhibitions.
But, of course, the big question is 'what can I do with a 3D printer' or perhaps more urgently, 'is it going to lead to more profit or just more hassle?' The short answer is…probably a bit of both.
It's always a hassle to learn a new technology and to build a new business model around it. And there's very little of what we might call conventional printing in 3D printing, though some types of 3D printer do use inkjet technology. And there's very little crossover between 3D and graphics printing.
But of all the different disciplines in printing, wide format users have proven particularly adept at adopting new technologies, like textile printing and new businesses, such as industrial printing. And if we remember that 3D printing is often known now as additive manufacturing then we can see it as just another form of industrial printing, with all of the potential business opportunities that that opens up.
Besides, print companies are already quite familiar with the sort of things that might trip up other people, such as file management, workflow, proofing and even colour management, not to mention the post-printing and converting stage, as well as e-commerce and fulfilment, and of course, the importance of maintenance and service contracts. Also, many wide format users already work with CAD files and are used to thinking in terms of 3D objects and in having to think outside the box to solve difficult, often one-off, problems.
Types of applications
There are fundamentally four different applications that can benefit from additive manufacturing. The original application for 3D printing was producing prototypes - the technology was initially known as 'rapid prototyping' - and for most manufacturers 3D printing is now the standard method for making prototypes for everything, from packaging to mobile phones. Some 3D printers are designed specifically for prototyping and can simulate different colours and textures while some offer a degree of functionality by creating moving parts.
Another common application is making moulds, which are commonly used for conventional manufacturing, both to cast one-off objects such as ship's propellers, and for mass production. But making the moulds themselves is a tricky, time consuming process and a great many manufacturers are now turning to 3D printers for this. Using a 3D printer guarantees consistency as every mould will be identical. Moreover, 3D printers can handle complex shapes and there's a wide choice of different materials to work with.
Jigs and tools
In general, conventional manufacturing is faster and more cost effective than additive manufacturing, but most conventional processes rely on specific tooling, and 3D printing is an ideal way of producing that tooling.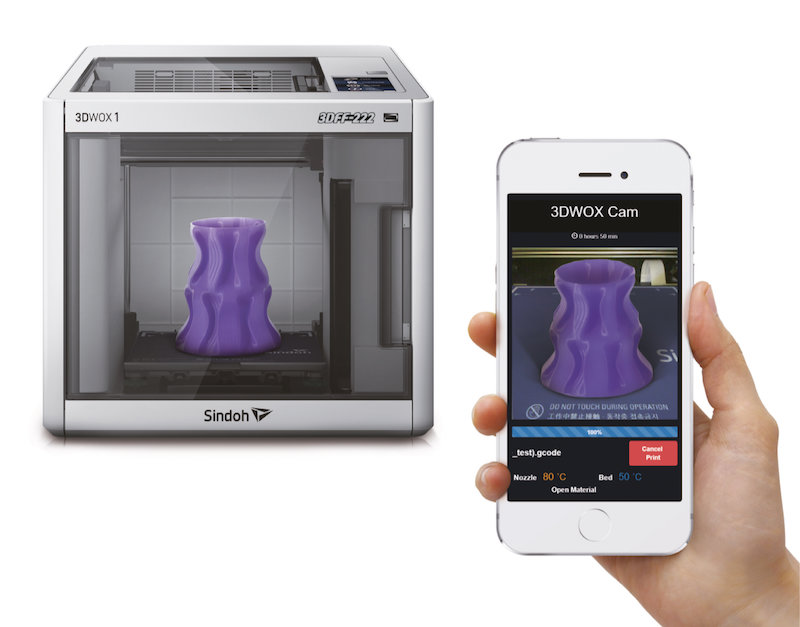 Equally, 3D printing is a good complement to industrial printing, particularly when it comes to creating specialised jigs necessary to hold objects in place for printing. Indeed, Mimaki sells a 3D printer, the 3DFF-222, alongside its small format industrial printers specifically for this purpose. Bert Benckhuysen, senior product manager at Mimaki Europe, explained: "The 3D printer also complements our sign and display printers seamlessly. The 3DFF-222 is capable of inexpensively producing customised print jigs, which can be used to stabilise print quality when printing on flatbed direct-to-shape UV LED printers from our UJF Series."
He added: "Sign and display printers can also benefit with time and cost savings through efficient in-house manufacturing of eye-catching colourful indoor signs and channel letters, which are 3D-printed first and then decorated using Mimaki's UV printers in LD mode, allowing high quality print on three-dimensional objects."
Short run parts and custom objects
When digital printing first appeared, many people questioned just how much demand there would be for short run work. The same applies to manufacturing in general, but just as in the graphics world, there are plenty of cases where only a few parts are needed, and the technology is continually improving to handle longer runs cost effectively. This can include parts that are only needed in small numbers, or where it's simply quicker to print the parts immediately than to wait for them to be shipped from elsewhere. Equally, 3D printing may be the only option where parts are no longer made though such parts may have to be scanned to create a printable file if the CAD files are not available.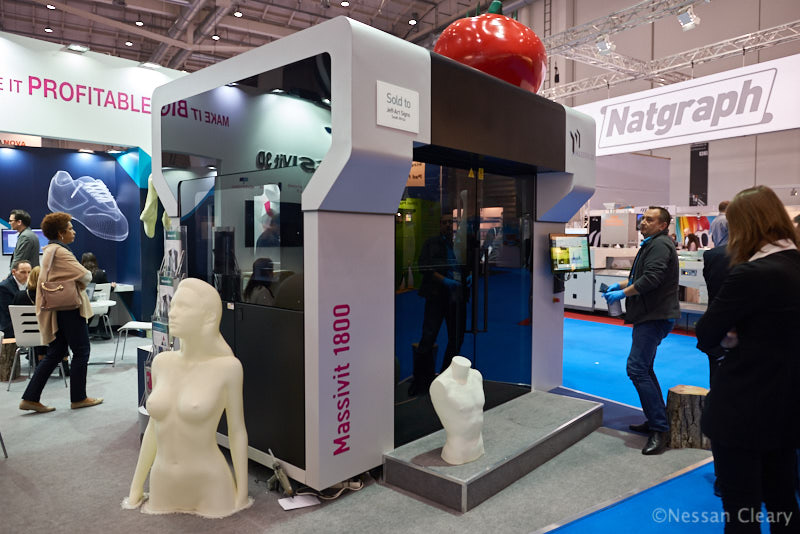 This could also mean bespoke fixtures and fittings as used, for example, in building exhibition stands or installing display graphics. Or it could even be the display graphics themselves. Massivit has developed a range of very large format 3D printers specifically for creating large objects for display purposes. These printers have also been used to make props for film and theatre productions. More recently, Massivit has developed machines for producing large moulds, using the same technology, opening up another avenue to its customers.
Mixing 3D and wide format
Prosign Print and Display, a wide format printer based in Nottingham in the UK, invested in a Stratasys F370 3D printer last year in a bid to diversify. Managing director Steve Hardy explained: "We see that there is a very close link between display graphics and 3D printing but the rest of the industry hasn't switched onto it yet."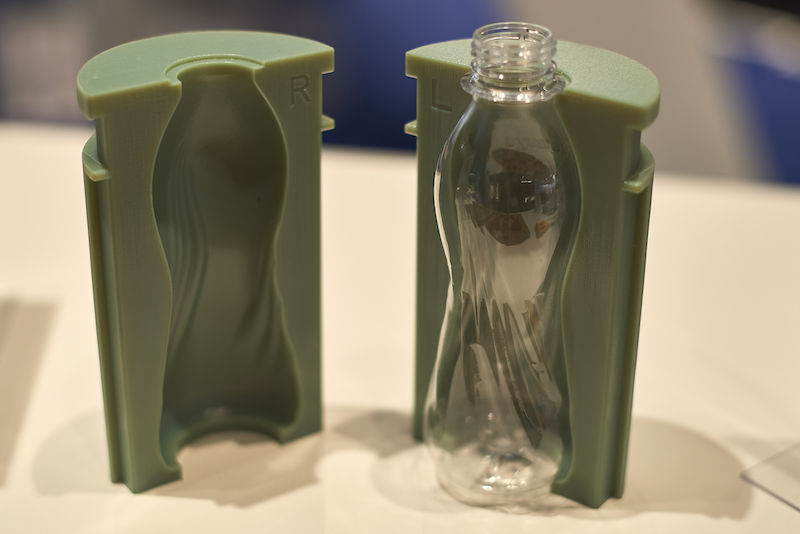 He says that the main reason for buying the 3D printer was to be able to produce fixtures and fittings, such as hooks, brackets or hinges needed to install his display graphics. He explains: "A lot of time we found that we just couldn't find the right part to make our displays work perfectly or we would have to buy thousands of them, and they didn't look very good and I felt that it compromised what we were doing." The 3D printer allows Prosign to design each of these fixtures specifically to match the aesthetic of the job in hand, and even to add things like an embossed logo or image.
Hardy has also been able to incorporate 3D elements directly into the designs for his graphics. As an example, the company 3D printed a small mouse to go in the corner of a woodland scene graphic. Hardy says that it's a small thing that many people might not even notice, adding: "It's like a signature, the attention to detail that makes a good display even better and that's what 3D brings to our current offering."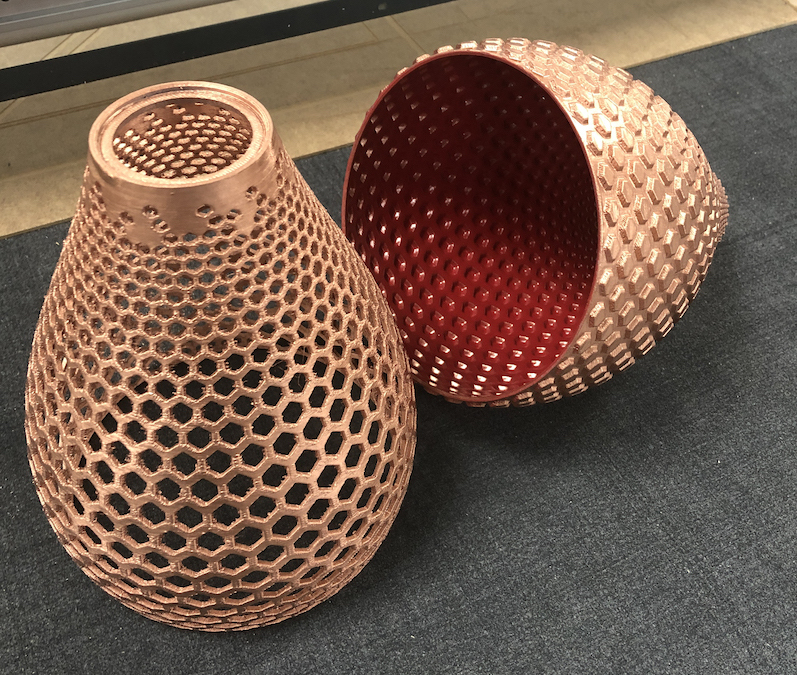 Hardy also aims to offer a 3D bureau service to produce parts for other companies. He says: "This is partly why we made the investment in the F370 – for the potential to drive new revenue streams and give us the versatility to explore new opportunities beyond our existing mainstay activities."
Thus the company has reverse-engineered a discontinued part for a breathalyzer machine, required by a bus company for its drivers. Hardy explains: "We developed an accurate fully-functional working prototype, which the customer needed to manufacture in high-volume – something that we were ultimately able to help him with through one of our injection-molding suppliers."
Conclusion
There's a considerable variation between different types of 3D printers so anyone interested in this technology will have to research carefully which materials you want to work with and the level of productivity you need in order to choose the right printer to invest in.
Ultimately, the beauty of 3D printers is that they are just as flexible as large format printers and can handle many different applications, producing moulds one day and short run parts the next. And if there's one thing that we can all take away from this last terrible pandemic year, then it should be that flexibility and the ability to diversify can make all the difference in surviving difficult times.
Interested in joining our community?
Enquire today about joining your local FESPA Association or FESPA Direct