Features
Why gaining a new customer is only the start of the Sales process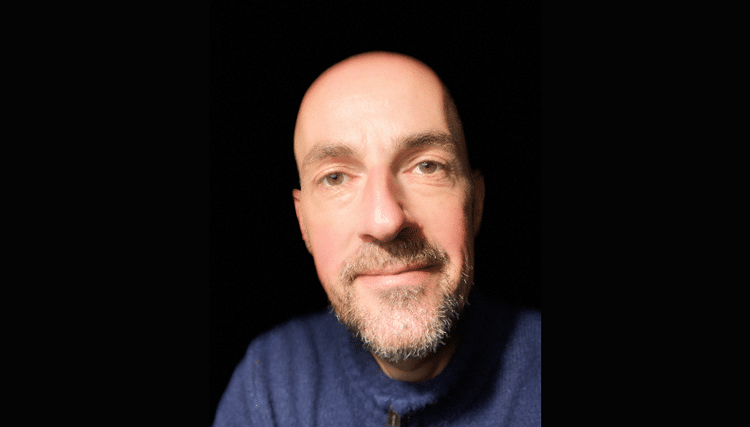 Matthew Parker provides a 3 stage process to guarantee that businesses continually sell to their customers in the right way. The stages includes education, discovering new opportunities and reviewing and retaining current customers.
How many customers feel abandoned by their sales rep?
There are many stories of the sales person who wins the job, tells the customer services team and then disappears in search of the next new client. The customer services team are left wondering what has been promised to the new client. It is sometimes left to the client to brief the customer services team.

There have even been a few tales of when a customer services team was rather perplexed when files for a job from someone they had never heard of suddenly landed in their inbox. The sales person hadn't even told the team that they had won a new client.
This approach does not work in today's sales environment
Customers expect more when they entrust a new supplier with their business. They expect to be looked after efficiently as soon as they start working with them. Otherwise, they will soon take their business elsewhere. Companies must focus on creating a great relationship from day one.

As strange as it may seem, one of the best customer relationship building strategies is to make sure that you are continually selling to your existing clients. Done in the right way, this makes a client feel valued. They also feel that you are trying to help them. It can help build customer loyalty as well as maximising customer revenues.

Companies that do not have an ongoing sales process for their customers will struggle to expand existing accounts. They will struggle to build profitable customer relationships and will be forced to rely on new clients to expand their business.

Here is a three-stage process to make sure that you are continually selling to your customers in the right way.
1. Educate and Upsell
The first part of making a new client feel valued and ready to spend more is to make sure the understand how you can help them further. What are they missing when they specify print? Could they be using signage more effectively to encourage a more profitable customer flow? Could they be making a better impression with their fleet by using wraps differently?

These discussions also offer the opportunity to sell higher revenue and/or more profitable jobs. If you can present the right business justification to the client, they are usually happy to listen. They will often opt for the more expensive option once they realise what it can do for them. This is because often no-one has taken the trouble to help them in this way before so they do not know what they could have been doing with their print.

One important result of this activity is that you begin to change the nature of the relationship that you have with your client. You stop being a supplier. You move into the role of trusted partner. This is where the next stage of selling can happen.

2. Find the expansion opportunities
Now you have the opportunity to have a more in-depth discussion with many of your customers. What business goals are they trying to achieve? What company challenges are they trying to overcome? And how can you help them achieve these goals and overcome these challenges?

Once you can have a discussion at this level, there are often significant opportunities for more business. These can come in two ways. The first is that there may be an opportunity for a whole new stream of business from your client. They may not have realised how your services might help them in particular areas of their business. Maybe you can help them with installation. Or perhaps you can create new point of sale strategies for them.

Secondly, for larger clients, as you help with projects like this, they are more likely to introduce you to new areas of their business. You will have the opportunity to be given a positive introduction to new locations or new divisions within your customer's business.

However, having done all this work, it is vital that you make the client as sticky as possible. The last thing you want is for them to start shopping around for other suppliers at this point.

3. Review and retain
This is why it is important to have a regular review with your most important clients. This allows you to have an honest dialogue about the good and the bad bits of your relationship.

Often, little niggles can creep into a supplier relationship, especially operational ones. This problem is that these often never get mentioned until they are big problems. A regular review is an opportunity for issues to be aired and solved before they turn into problems that are much harder to solve. By the way, this is also an opportunity for you to raise any problems that the client is causing you.

In addition, use these meetings to build a network of champions. The more people at a client that are big fans of what you have done for them, the harder it is for a client to change supplier.

Finally, these meetings are an opportunity to spot potential areas to build the business as your client evolves. Conversely, they also allow you to receive early warning if a client is not doing so well and is considering placing less work with you.
Shouldn't sales people concentrate on new business?
If they do not concentrate on these sales strategies, sales people will certainly need to look at winning new business! However, depending on the size of your team and different skill sets of your employees, do consider having two teams. You may wish to have a new business team and customer growth team. Just make sure that the new business team have a good onboarding and handover process and that this is monitored.

It is time to take action
Carry out an internal review of existing customers and potential opportunities with them
Build expanding and retaining existing business into your sales plan
Set up a first client review
What is the typical lifespan of your clients?
Are they staying with you for the long-term? Or do you find that you lose more new customers than you would like? Perhaps it is time to review how sales people manage new clients. Are new customers feeling abandoned? Start thinking how you can build better relationships by selling more to them.




Interested in joining our community?
Enquire today about joining your local FESPA Association or FESPA Direct