Features
Unlocking wallpaper for creative interiors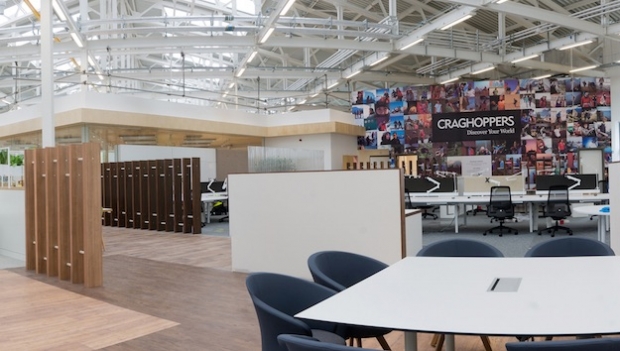 Once a mass manufactured commodity, and only available by the roll, wallpaper has witnessed something of a reform.
William Morris is perhaps the most iconic Victorian manufacturer of printed wallpaper patterns. The decorative trend for wallpaper was established in the late 19th century, when Jeffrey&Co dressed homes across the world with their iconic Arts and Crafts wallcoverings.
Was William Morris responsible for a decorative trend which has remained unchanged for hundreds of years? Many of his patterns are still in production today.
Morris manufactured his wallpapers using a technique called Block Printing, and early in the 20th century the industry moved over to engraved cylinders, mass production of wallcoverings was born. Millions of metres of wallpaper, designed, manufactured and stocked globally.
Many brands still utilize analogue print as a cost effective, highly efficient method of production but for others the need for personalized, customized design and low volumes has driven the need for a digital alternative.
Early digital wallpaper utilized solvent inks for print, and then later UV cured printing. However as we all seek to free our homes of toxic substances, the use of pigment inks (latex) is now the most widely used print method for Digital Wallcoverings. The Eco-friendly Inks offer the market place a sustainable option for use in both residential and contract interiors.
As a highly stable and durable print method Latex inks are also incredibly versatile. It's possible to print onto pre-coated and un-coated paper or vinyl bases. It's also possible to print onto organic substrates, grass cloth etc and with this technology many wallpaper companies are carving a niche within the design industry.
And so, you can now manufacture wallpaper by the metre, roll or wallspace? With this flexibility the Interior Design community now utilize digital print as a viable option for bespoke design and a new Web to Print industry has emerged.
So how do designers navigate through the Digital Wallpaper sectors?
Residential was perhaps the first market sector to be exposed to digital wallpaper, back then the use was primarily for photographic wallpaper. Perhaps because the print technology was first introduced by the graphics industry, it was the most obvious application.
However, it has taken some time for the true finesse of decorative design to become apparent. The substrates used in residential home décor are not expected to be highly durable, nor last a lifetime, but they are expected to be affordable.
With new technology and the availability of non-woven wallpaper as a digital print media, the mini-mass manufacture of Digital Wallpaper is now an established sector of the interior marketplace.
For the commercial sector the use of digital print technology adds a whole new dimension to creativity.
Contract regulations and technical specifications for commercial use apply in this sector, and now fueled by demand the availability of commercial grade substrates has unlocked digital production and the market is growing.
Interior designers now have free access to low volume, contract grade digital print. It's a huge marketplace and typical uses include Bars, Restaurants, Branded Interiors, Retail Stores, Pop-Up Events, Hospitality and the Leisure Industry etc.
Wallpaper is an affordable, viable decorative element that can add impact to any Interior
It's the perfect design element, best used to set the scene, make a statement, create ambiance or to inspire a lifestyle change. Inspirational Interiors truly affect how we live our lives. In the work environment they can have dramatic effect on productivity and evoke corporate change.
As demonstrated by this wallpaper installation created with the design team at Regatta for their head office refurbishment. The designers worked hard to create a series of wallpaper themes that depict their brand ethos and consciously sought to create an inspiring Interior that would visually engage, to encourage best practice and generate an efficient workspace.
As the Interior Decoration market evolves, we can look forward to the many new business opportunities now unlocked for design creatives in all areas of decorative design.
Dare to design different at Printeriors 2017
Interior design is one of the most creative and interesting sectors of the industry, with a wide range of work on offer.
While products such as cushion covers, bed linen and wall coverings may be amongst the most popular printed products in this area, print companies are now working with designers to come up with a whole host of new ideas to push the boundaries of how print can go.
Taking place from 8-12 May at the Hamburg Messe in Hamburg, Germany, Printeriors 2017 will bring together printers and manufacturers with interior designers and architects to explore the potencial of print and develop new business opportunities.
Co-located with FESPA 2017, the event will illustrate how print can be used to create stand-out interior design applications and how printers can make the most of the vast array of opportunities available in this sector.
If this thriving niche is for you, let your own imagination loose and build a portfolio to showcase what you are capable of. Then share it with brand owners, agencies, designers, local businesses, architects and interiors professionals at Printeriors 2017.
Surprise visitors with what digital print can do for them, and give your own business a makeover for 2017. To learn more about Printeriors 2017 and register to attend, visit www.printeriors.net.
Interested in joining our community?
Enquire today about joining your local FESPA Association or FESPA Direct