Features
Trends and opportunities of inkjet technologies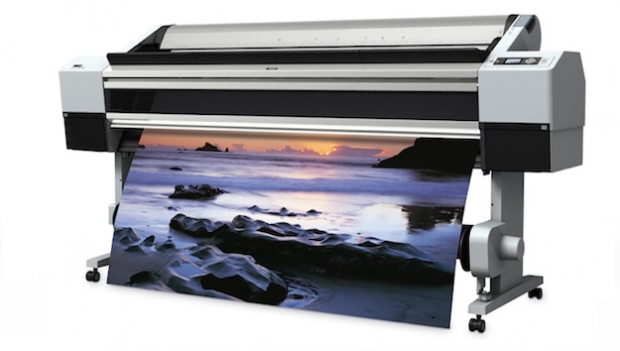 Aqueous ink printers may be limited to indoor use but are hugely popular for posters as well as proofing, photographic, and fine art applications. 
Most of the time when we talk about print technologies on this website we mean the standard outdoor ink types, namely solvent, latex or UV. But it's worth remembering that aqueous ink printers remain hugely popular, albeit mainly for indoor uses.
They're typically used for high quality applications like photography and fine art. Proofing is another common application, and many vendors build a spectrophotometer for advanced colour calibration into the 61cm versions to help with this. They are also used for posters and general point of sale work.
Aqueous ink printers are considerably cheaper than outdoor printers, but Thomas Valjak, vice president and general manager for HP's large format division in Europe, argues that price is not the driving force, noting: "They have a clear advantage in print quality and in various attributes such as the colour gamut, the contrast and the fidelity of the images. Also colour consistency is important."
Valjak also points out that aqueous ink printers tend to be smaller – typically up to 1.5m wide – whereas outdoor printers start at 1.3m, adding: "So they appeal to small design agencies and so on for print in the office."
However, it's a mature technology and so we are unlikely to see many big changes to the printers that are available, as Nick White, business manager for professional graphics for Epson UK, explains: "We are well beyond the stage where a new model will surge much from where the previous one was. It's a case of adding some efficiencies and some improvements that are not so revolutionary."
It's still common practice to laminate these prints, both to protect from harmful conditions such as sunlight, and to enhance the texture of the print. However, it's not essential as most vendors have improved the lifespan of their inks.
Thus White says that we should expect prints to last for up to 50 years – or even 70 years with good quality media. He adds: "The media with optical brighteners tends to be more likely to break down. So it's not a fading issue it's more of a discolouration."
Most wide format printers involve some compromise between production speed and image quality, but these printers depend on having better print quality than their outdoor counterparts. Consequently, most vendors offer two lines: one with six to eight colours for better production speeds; and one with up to 12 colours for wider colour gamut.
Each vendor has a different approach to how to achieve a wide colour gamut so there's variance in the colours used, as well as in the different shades of black ink that are necessary for printing monochrome images.
What's available?
Epson makes a range of Stylus Pro printers, available in sizes from 61cm to 162cm. All use Epson's own ThinFilm Piezo printhead but some models use an UltraChrome K3 inkset, while others use the latest HDR inks, which has gained orange and green.
White explains: "We have eight and ten colour models for providing a wider gamut for proofing and for photography applications we have three black inks so that we have superb tonal control and it would be hard to improve on that." He adds: "We have improved the blacks for greater maximum density on our most recent printers."
HP produces the Z-series DesignJets, which includes the Z6600, a 1.5m wide printer with six inks designed to produce good image quality at high speeds. It's complemented by the Z6800, which has eight colours for a wider colour gamut.
The range also includes 61cm and 1.1m wide printers, mostly with six to eight colours. But there's also the Z3200, available in both 61cm and 1.1m widths, which has 11 colours, including four blacks and a red, as well as a special coating to help counter the effect of bronzing.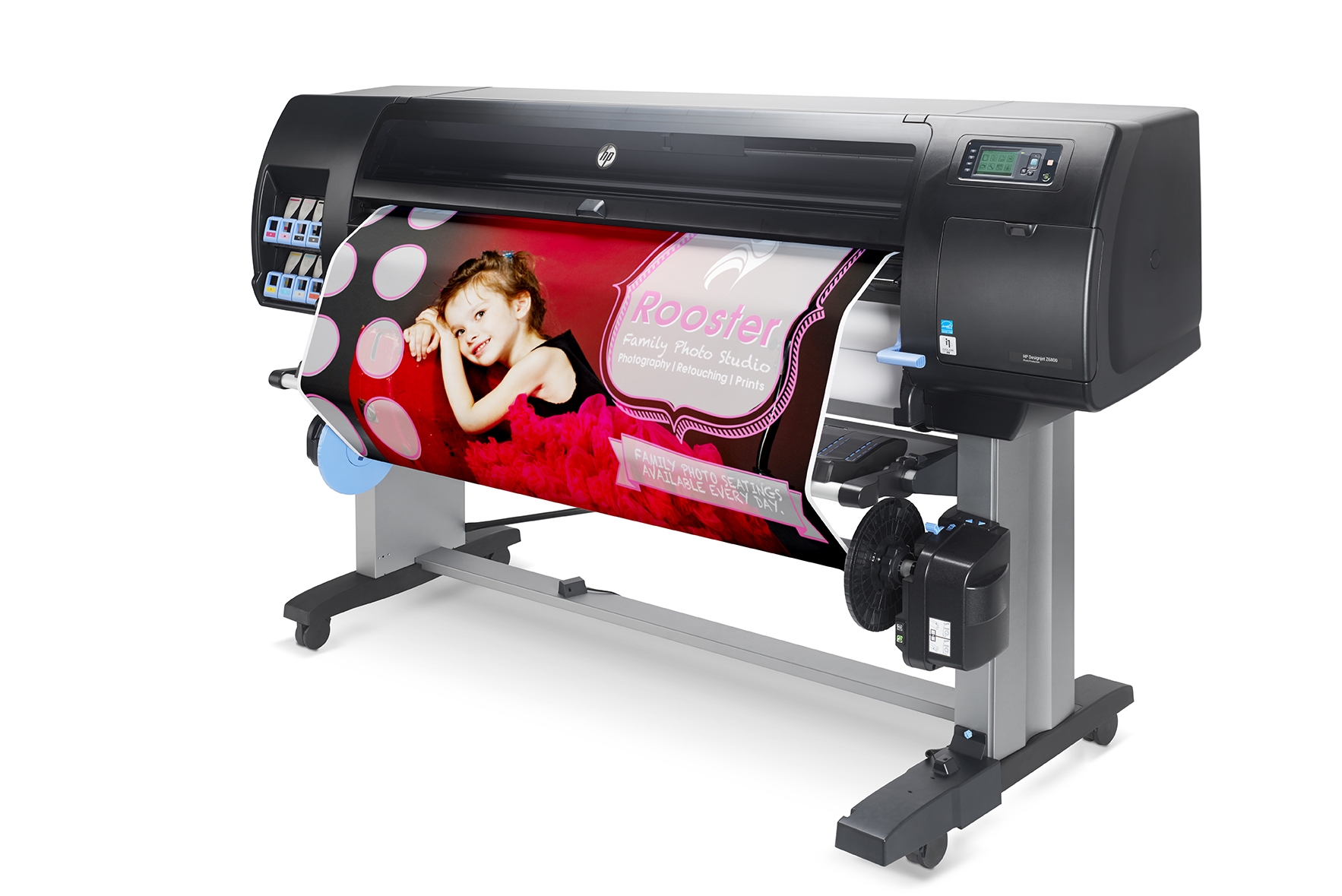 This HP DesignJet Z6800 uses eight colours for a wide colour gamut designed to appeal to the photographic market.
Canon has an extensive range under its ImagePrograf brand, which goes from 43cm to 1.5m widths. There's a choice between eight and 12-colour inksets, all using Canon's own Lucia Ex pigment inks. They also use two of Canon's thermal printheads, which produce four picolitre drop sizes and offers 2400 x 1200 dpi resolution. They also come with a 250GB hard drive.
Technical graphics
As well as the graphics printers there are also a number of technical printers, which are typically used by architects. The current range of technical printers can produce considerably better image quality than their predecessors and are faster and cheaper to run than their graphics counterparts. Most also hold multiple rolls so that it's easy to switch between media, and there's usually an optional scanner.
Epson's SureColor T-series use four colours and come in a range of sizes from 61cm up to 1.1m. They use Epson's Ultrachrome XD inks. White comments: "Sign companies would look at the four colour printers, the T-series. Quite often we will find a small sign company that uses them to sell posters."
Earlier this year Canon updated some of its technical ImagePrograf printers, with faster printheads, improved ink management and better image processing. These printers us a five colour dye/pigment inkset, with a single printhead, but still with the same high resolution as their graphics counterparts.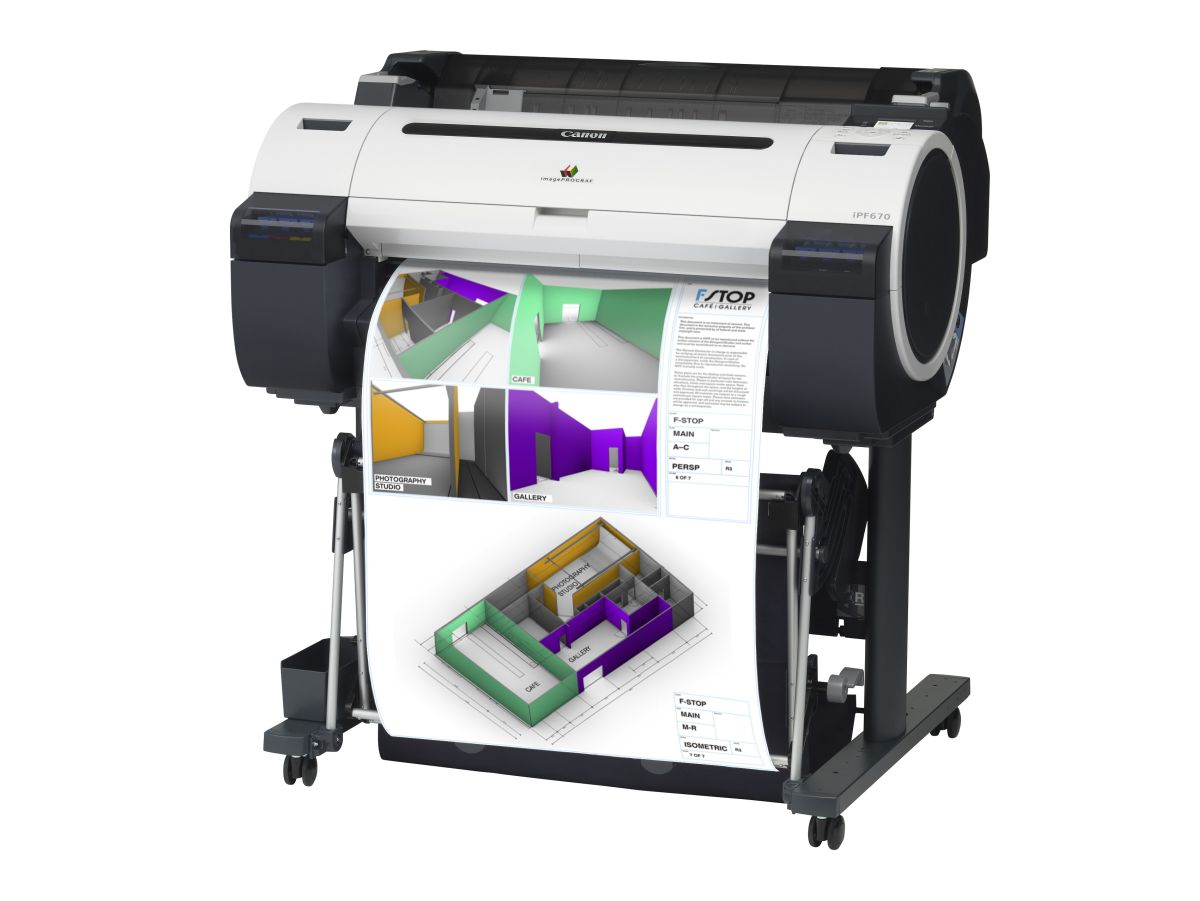 Technical printers, such as this Canon iPF670, are also aimed at the point-of-sale poster market.
HP offers T-series Designjets, which includes the 91cm wide T3500 and the 1.1m wide T7200. Both hold dual rolls and have six colours.
Finally, there's a class of very high speed printers that also use water-based inks, which are also typically aimed at technical applications. Memjet has developed a high speed print head, stitching five of them together to form a 42-inch print width. Canon, Xerox and RTI have all developed wide format printers based on this technology.
HP is also jumping into this market, having developed its own PageWide printhead. Valjak says: "Many graphics customers see quite a lot of opportunity to use PageWide for poster production and so on."
So, in conclusion, water-based ink printers can produce good quality images quickly, that are dry and ready to use straightaway. In addition, the major ingredient of the ink is water, so it's more environmentally friendly than many other types of ink, an important consideration for many end customers.
Interested in joining our community?
Enquire today about joining your local FESPA Association or FESPA Direct