Features
Top 20 vehicle wraps of 2019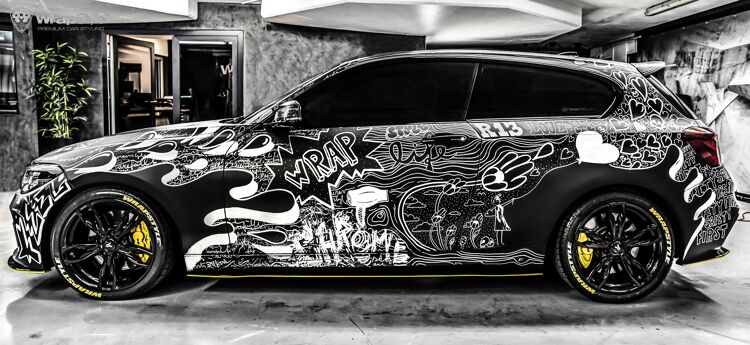 FESPA.com takes a look at some of the most eye-catching vehicle wraps from 2019.
The vehicle graphics section of the market has seen incredible growth in recent years due to the amount of work on offer. From local businesses promoting their services within the community, through to Formula 1 racing teams showing off sponsors to millions of fans worldwide, vehicle graphics come in all shapes and sizes.

FESPA recognises the importance of this market, running its own competition in the form of the FESPA World Wrap Masters, which challenges wrappers from around the world to battle it out to be crowned the World Wrap Master for every year.

Inspired by the many great entries to the FESPA World Wrap Masters over the years, FESPA.com picks out some of the best vehicle graphics work from the past year.=
Racing ahead with Maserati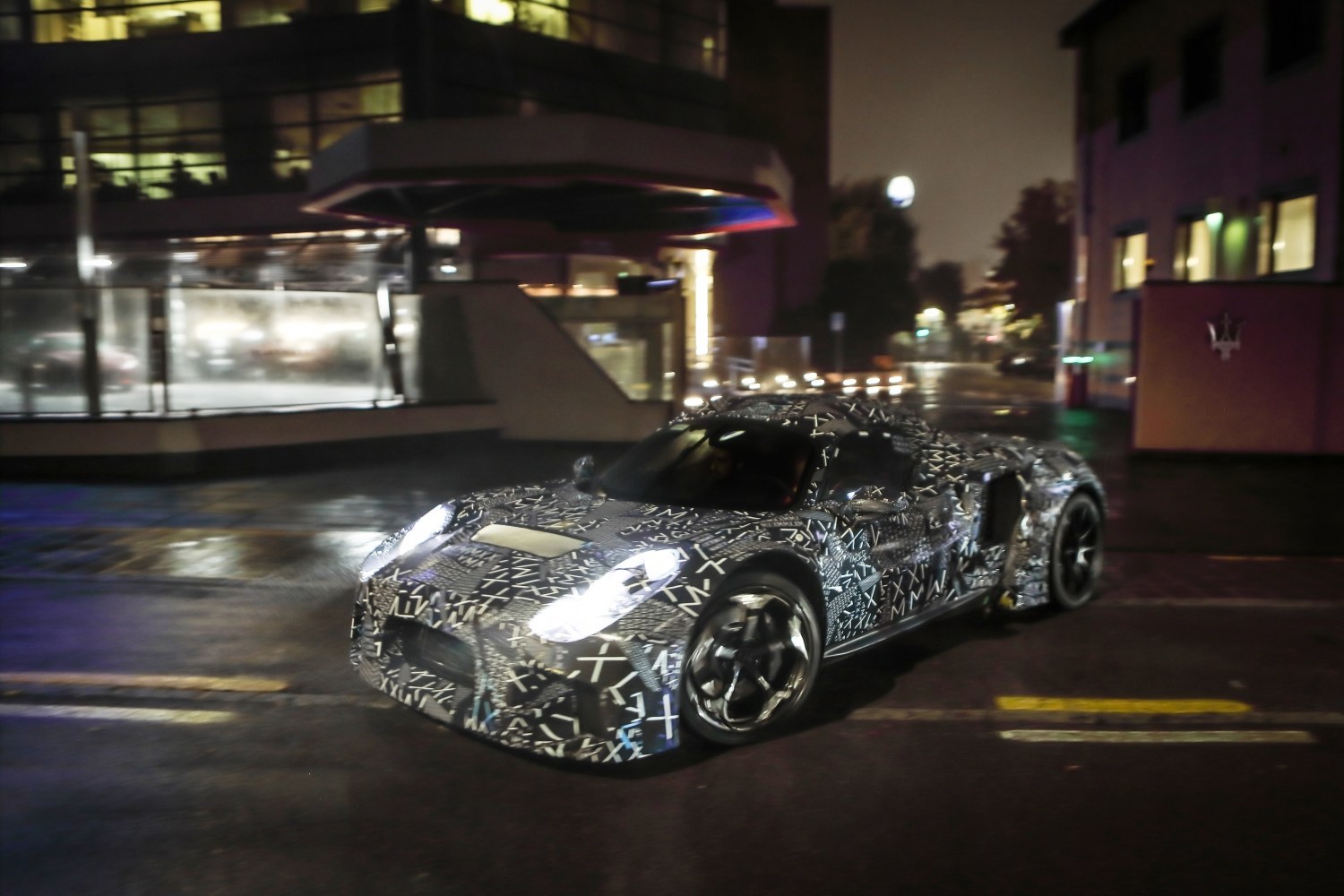 Image courtesy of Maserati

Designer: Maserati
Description: Maserati used a special wrap to promote the launch of its new car. The 'mule', as it is known in the motor industry, featured a wrap that echoed the 'Save the Date' teaser sent out ahead of the event scheduled for May 2020.
Making an impact across Europe
Image courtesy of 3M

Designer: Fleet Livery Solutions
Description: Wrapped by 3M authorised vehicle wrapper Fleet Livery Solutions, this Nissan R35 GTR featured at a wide range of events across Europe. Owned and driven by Steve Baggsy Biggioni, aka BaggysBoy, the car was wrapped in 3M 780mC Reflective Film.
You'll never wrap alone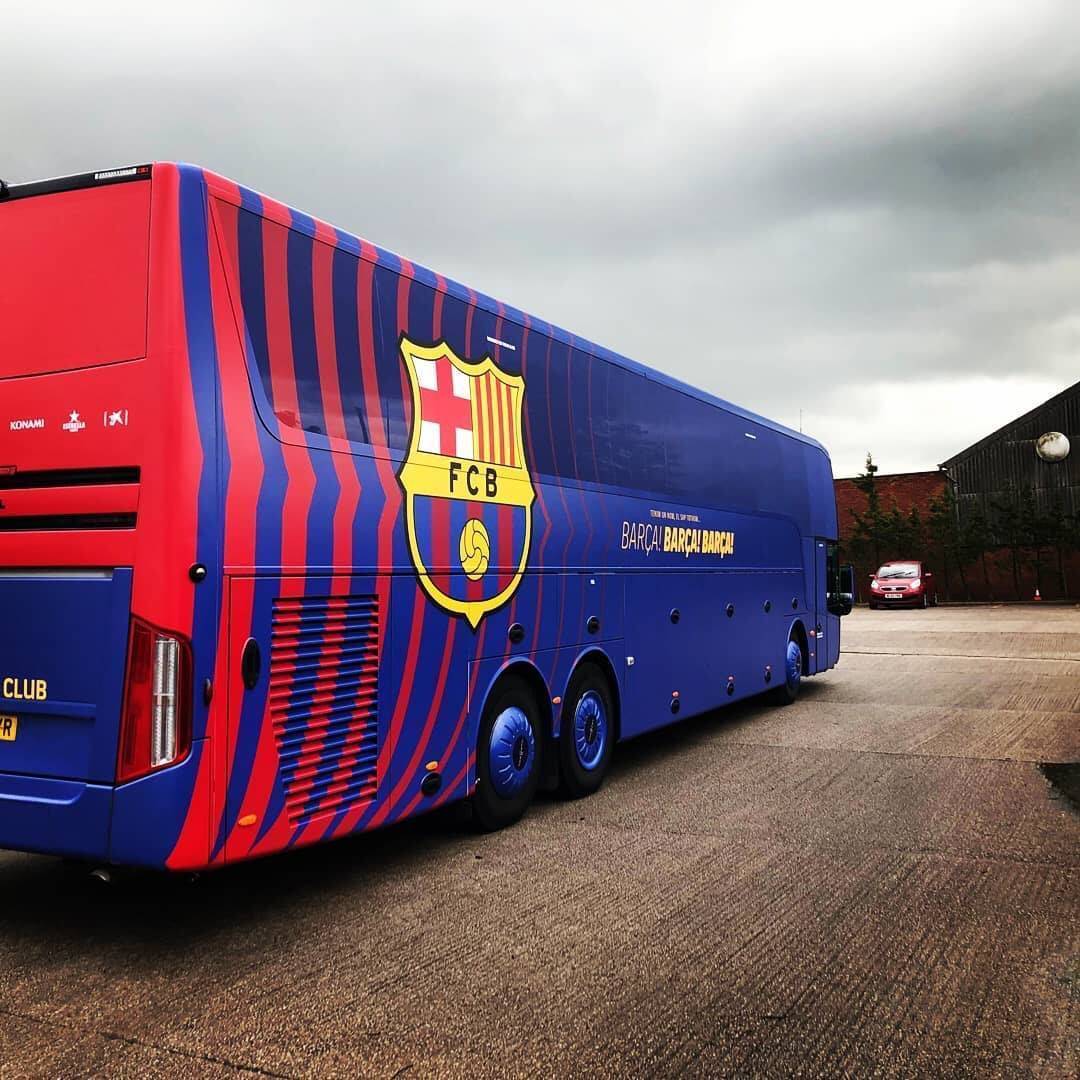 Image courtesy of Drytac

Designer: Astra Signs
Description: Last May, Liverpool beat Barcelona in the semi-final of the Uefa Champions League in what was one of the most incredible games in the history of the competition. Liverpool were trailing 3-0 on aggregate, but a 4-0 win at Anfield secured their place in the final, where they beat Tottenham Hotspur. For the visit of Barcelona, Astra Signs used PVC material from Drytac's Polar range to wrap the Spanish team's bus.
Emmerdale shows its Pride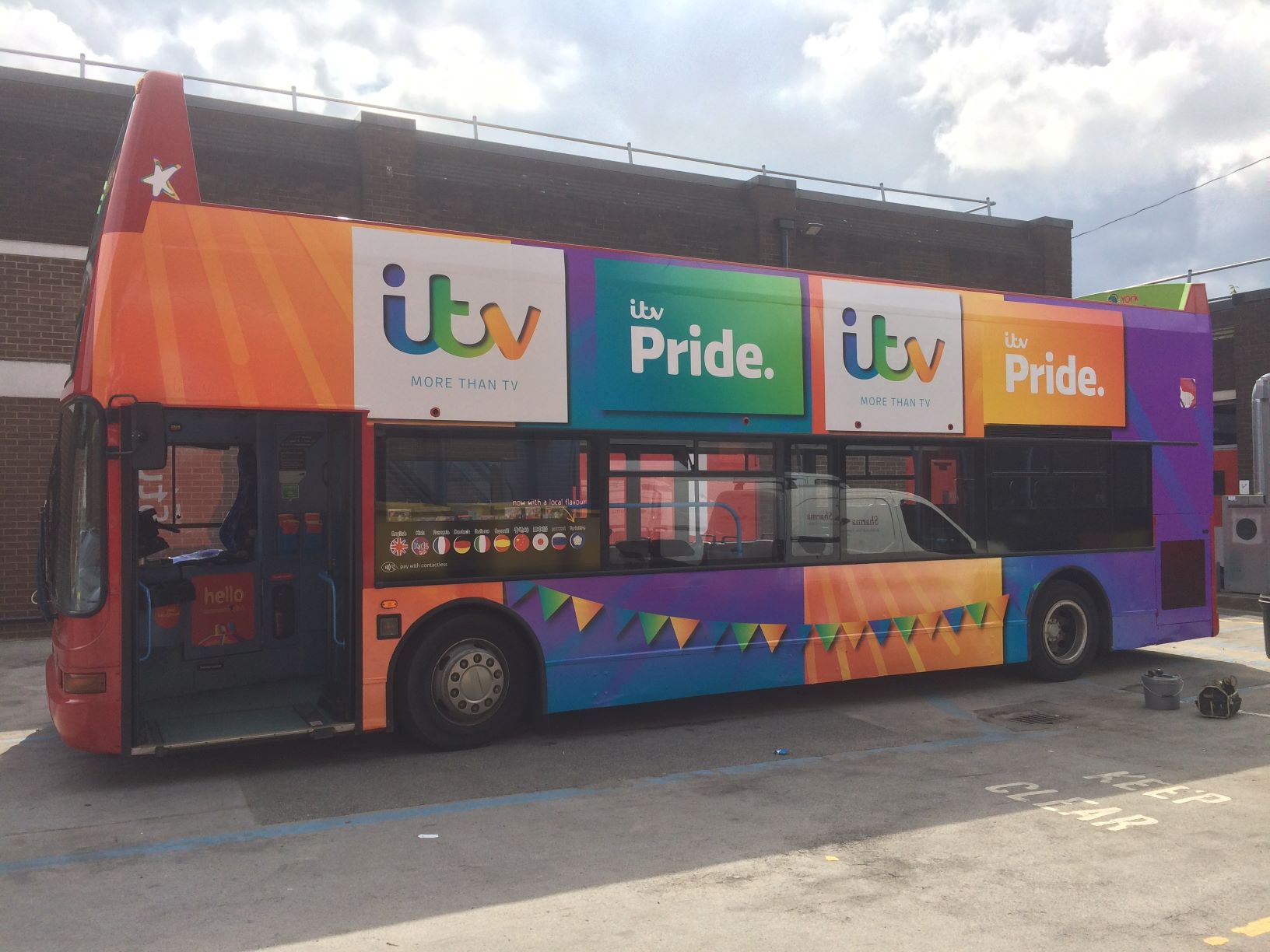 Image courtesy of Drytac

Designer: ITV/ Scenic Design Department
Description: UK soap opera Emmerdale got involved with the celebrations for Leeds Pride, with its Scenic Design Department wrapping this open-top double-decker bus. The team used removable graphics materials from Drytac, printed using a Roland TrueVIS VG2, to complete the job.
Moldovan wins in Munich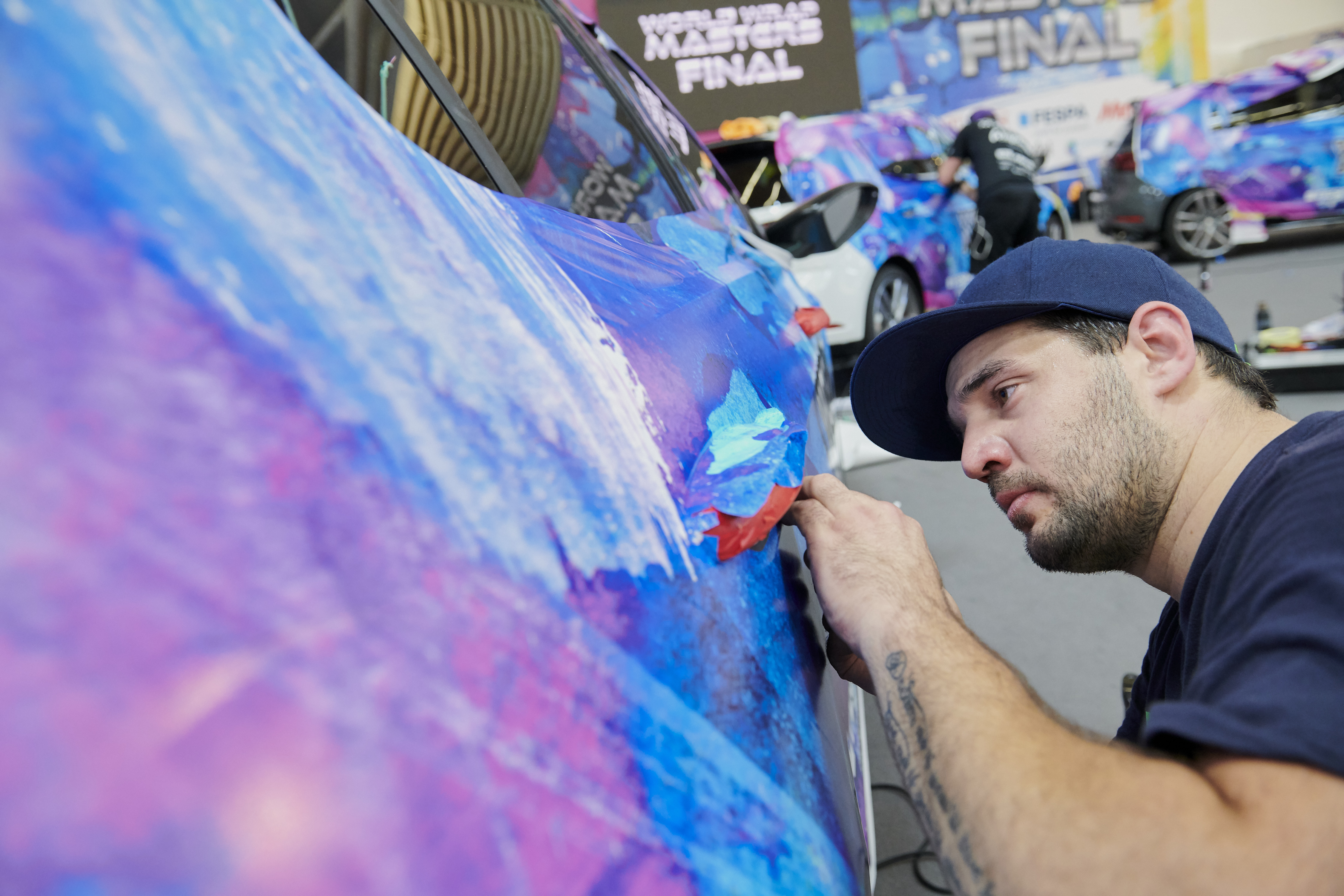 Image courtesy of FESPA

Designer: Triain Moldovan
Description: Austria's Triain Moldovan was crowned winner of the FESPA World Wrap Masters in 2019, seeing off competition from around the world. Moldovan scooped the top prize at the 2019 FESPA Global Print Expo in Munich, Germany.
FESPA donates special toys to children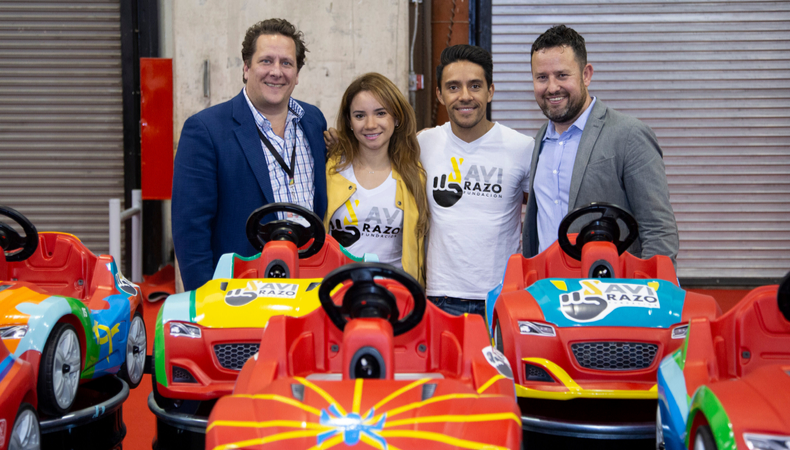 Image courtesy of FESPA

Designer: Various
Description: At the Mexico leg of the FESPA World Wrap Masters 2019, FESPA organised for special toys to be donated to children with cancer at the National Institute of Paediatrics in Mexico City. Competitors wrapped the toy cars, which were then sent over to the children to enjoy.
Full steam ahead!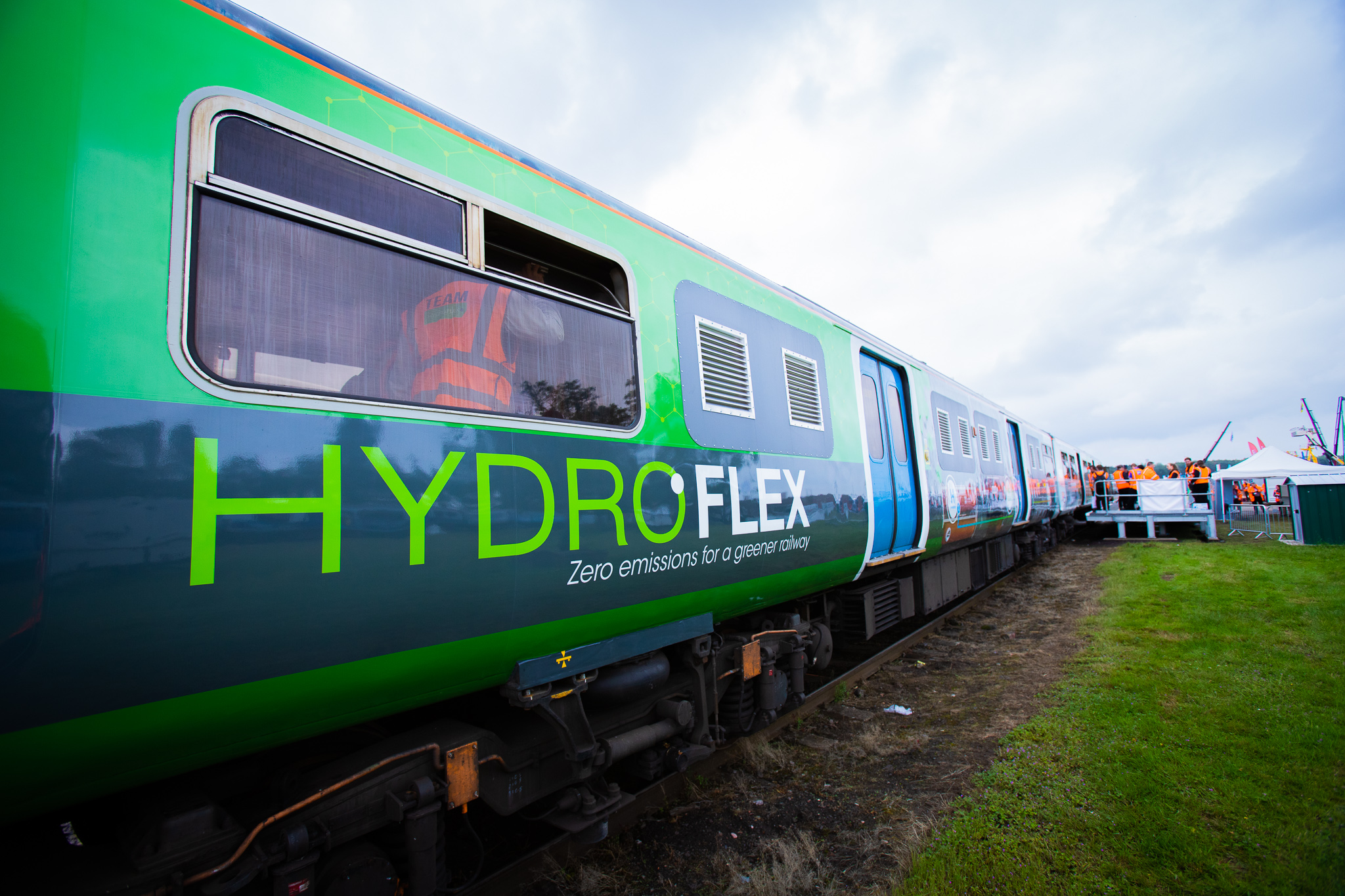 Image courtesy of 3M

Designer: Aura Graphics
Description: HydroFlex, the first hydrogen-powered train in Europe, launched last year, with some help from 3M authorised rail partner Aura Graphics. Aura wrapped the train in 3M Envision LX480mC Film, making it one of the first trains in the UK to be decorated using this material.
Honda takes the lead in Rebelle Rally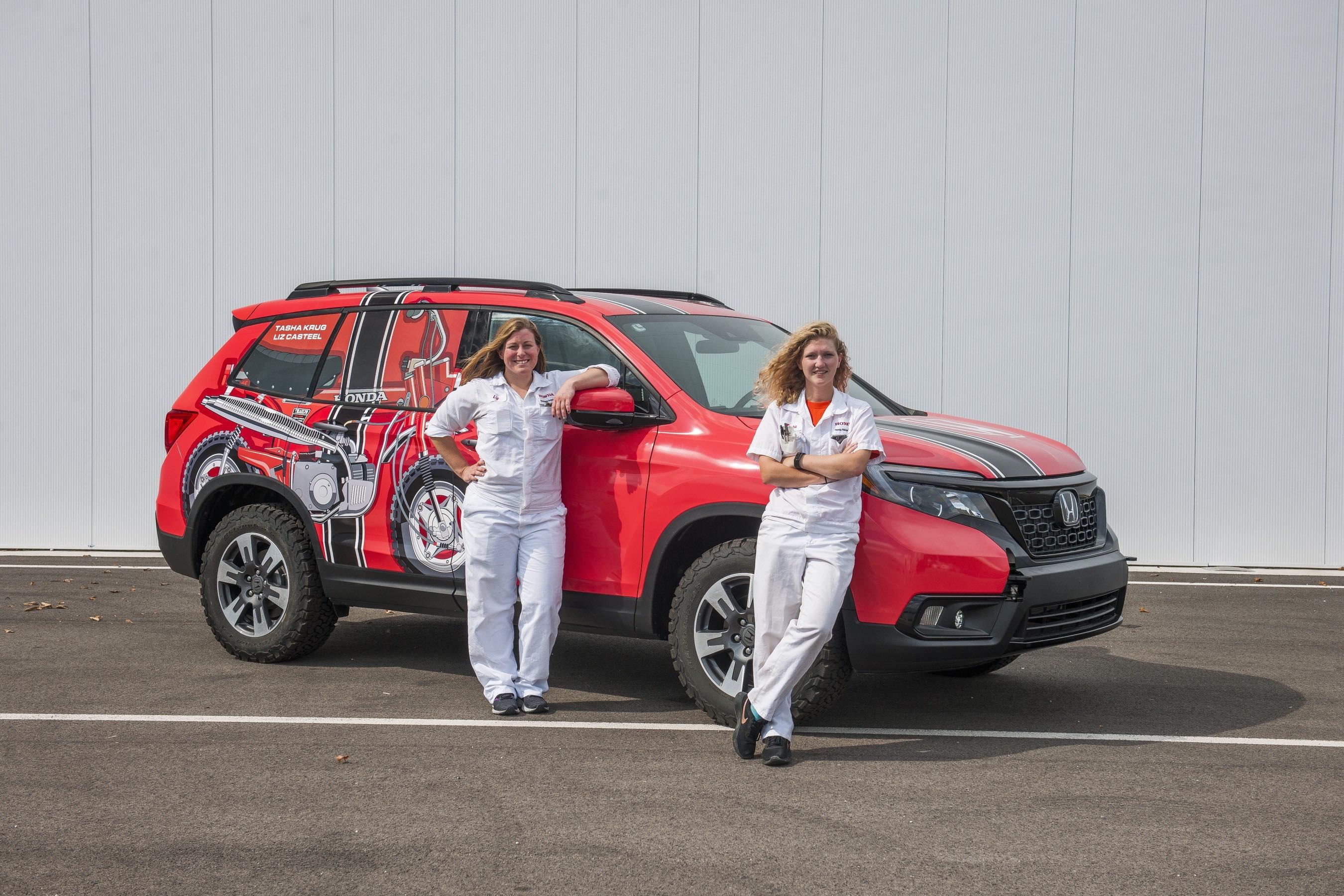 Image courtesy of Honda

Designer: Honda
Description: Honda organised for one of its cars to be wrapped to mark its entry into the Rebelle Rally, an all-women off-road navigation event in the US. A group of Honda engineers represented the car manufacturer in the competition, which finished at the Imperial Sand Dunes in California.
Not a rubbish wrap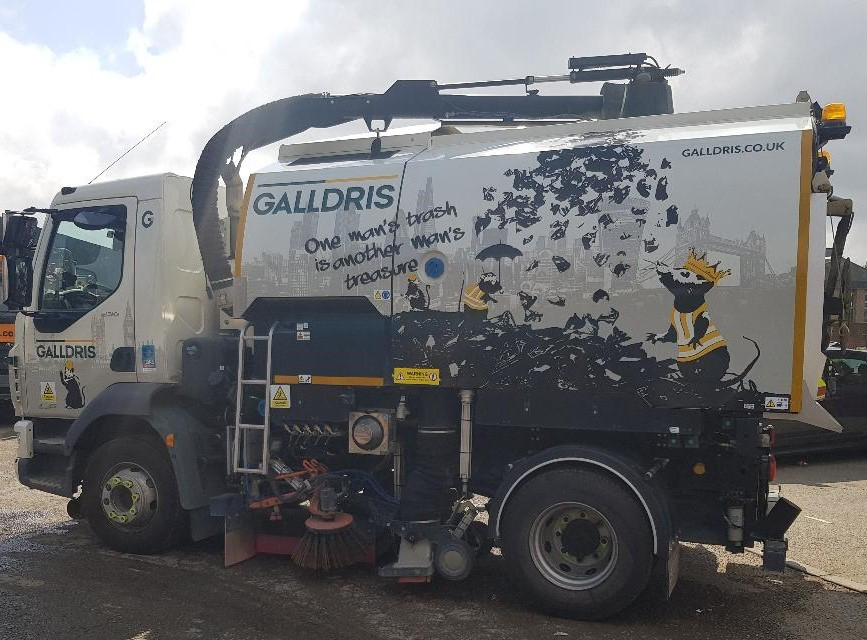 Image courtesy of Signs Express Harlow

Designer: Signs Express Harlow
Description: This clever wrap of a road sweeper gives the effect that rubbish swept up by the vehicle is falling down on dump. Signs Express Harlow carried out the job, using a Ricoh latex printer on transparent 3M 180 wrapping film with matching laminate.
Award-winning print by Classic Stripes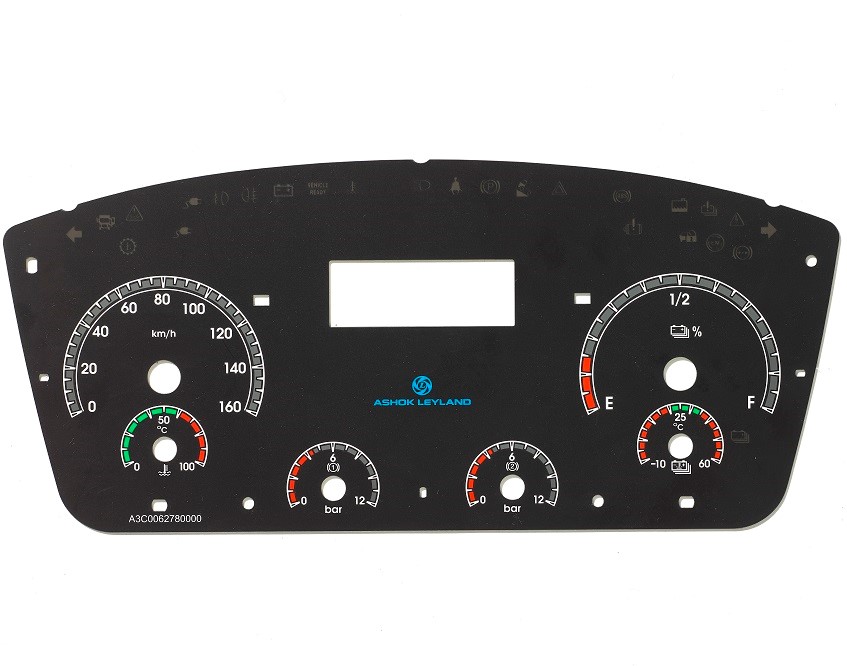 Image courtesy of Classic Stripes PVT

Designer: Classic Stripes PVT
Description: Looking inside the vehicle and Classic Stripes PVT on India picked up a 2019 FESPA Bronze Award in the Functional Printing category for this piece of work. The dial was screen printed on the top face with nine special colours and then subsurface on the reverse with a further 10 colours on polycarbonate, including fluorescent inks to ensure the same illumination day or night.
Racing ahead with Mini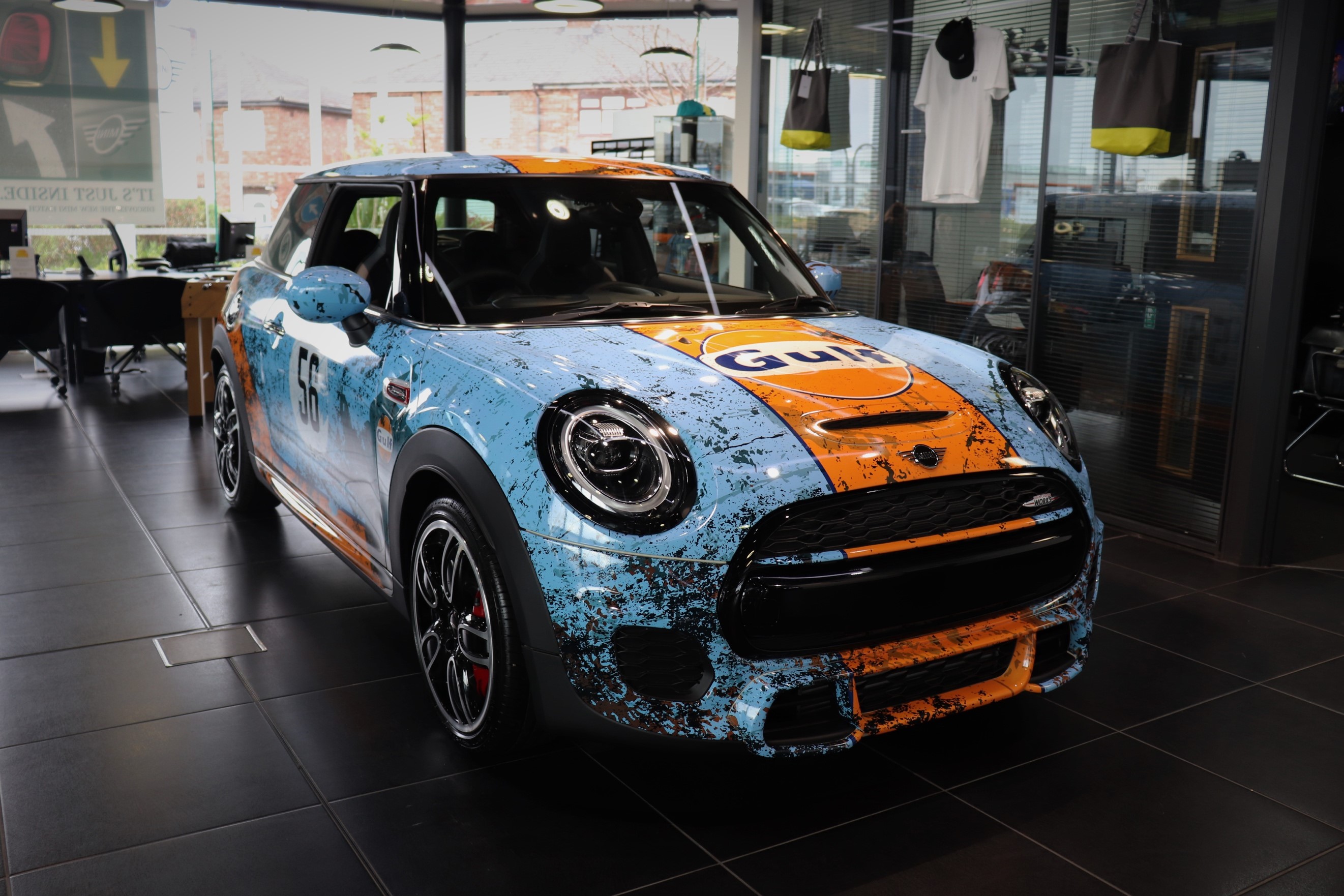 Image courtesy of Signs Express Warrington

Designer: Signs Express Warrington
Description: Working in partnership with a local Mini dealer, Signs Express Warrington came up with this clever design from scratch. The final wrap suggests that the car was splattered with mud, when it fact it was squeaky clean!
What's that coming over the hill, is it a monster?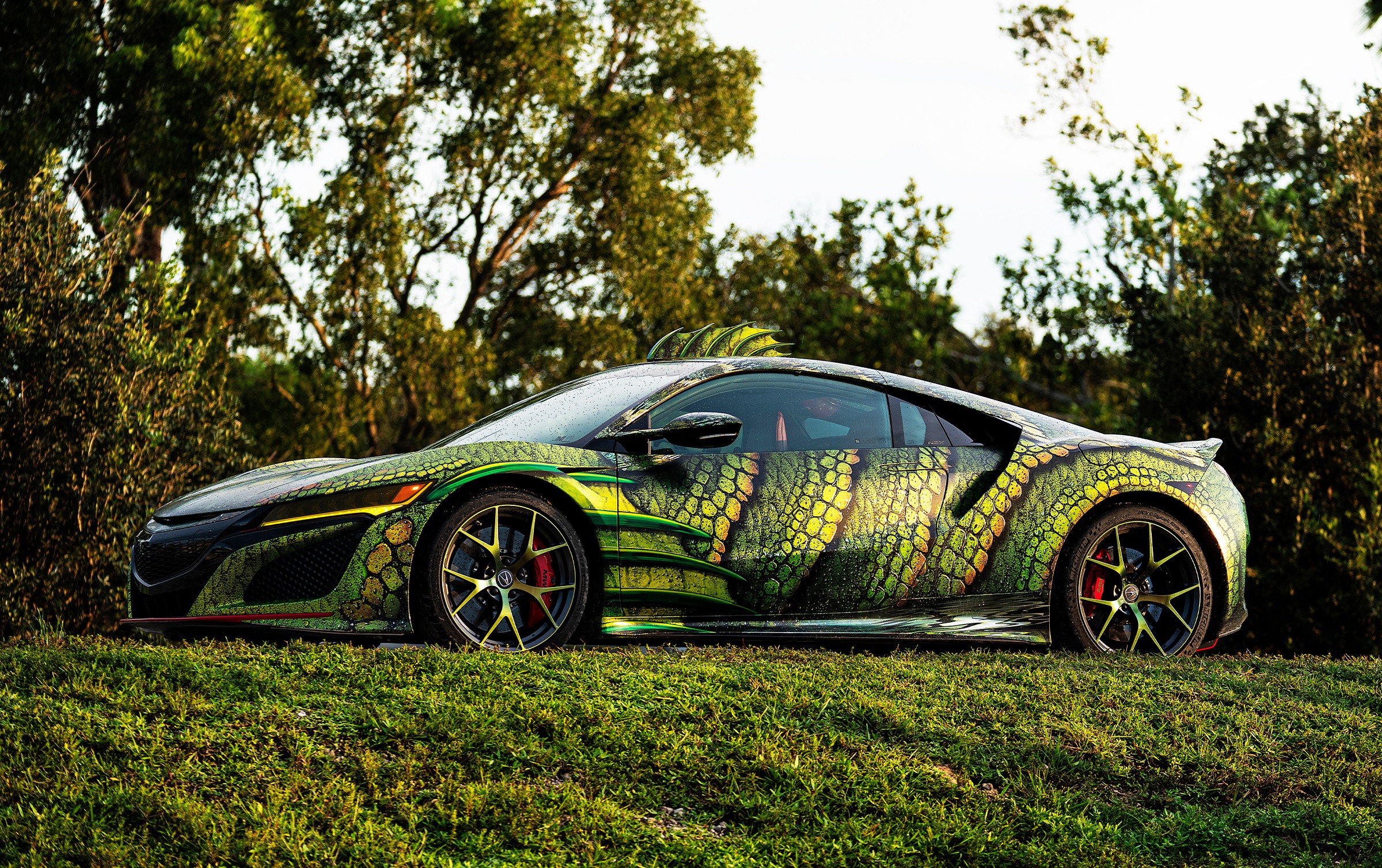 Image courtesy of Avery Dennison

Designer: Metrowrapz
Description: Metrowrapz used a selection of materials from Avery Dennison to create this unique wrap, depicting a car as an unknown creature from a lagoon. Among the featured wrapping materials were Avery Dennison SF 100 Conform Chrome and Avery Dennison DOL 1370 Luster Laminate.
Motorcycle stars look pretty in pink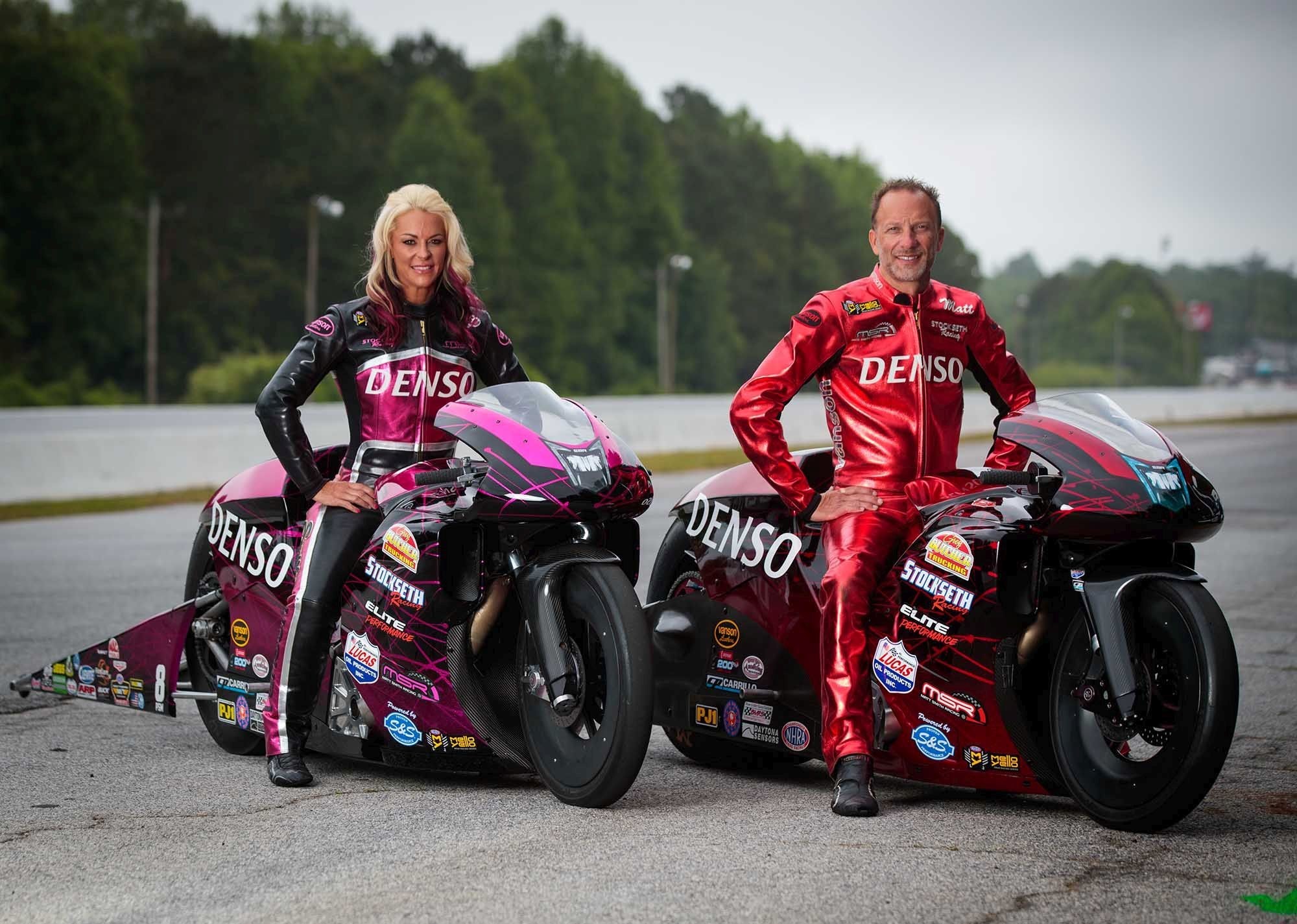 Image courtesy of DENSO

Designer: DENSO
Description: DENSO wrapped the bike of Matt Smith, one of the stars of the NHRA Mello Yello Drag Racing Series Pro Stock Motorcycle, in pink to raise awareness of breast cancer. Smith his picture here with wife Angie, also a professional motorcycle star on the wrapped bike.
Launching a new film in style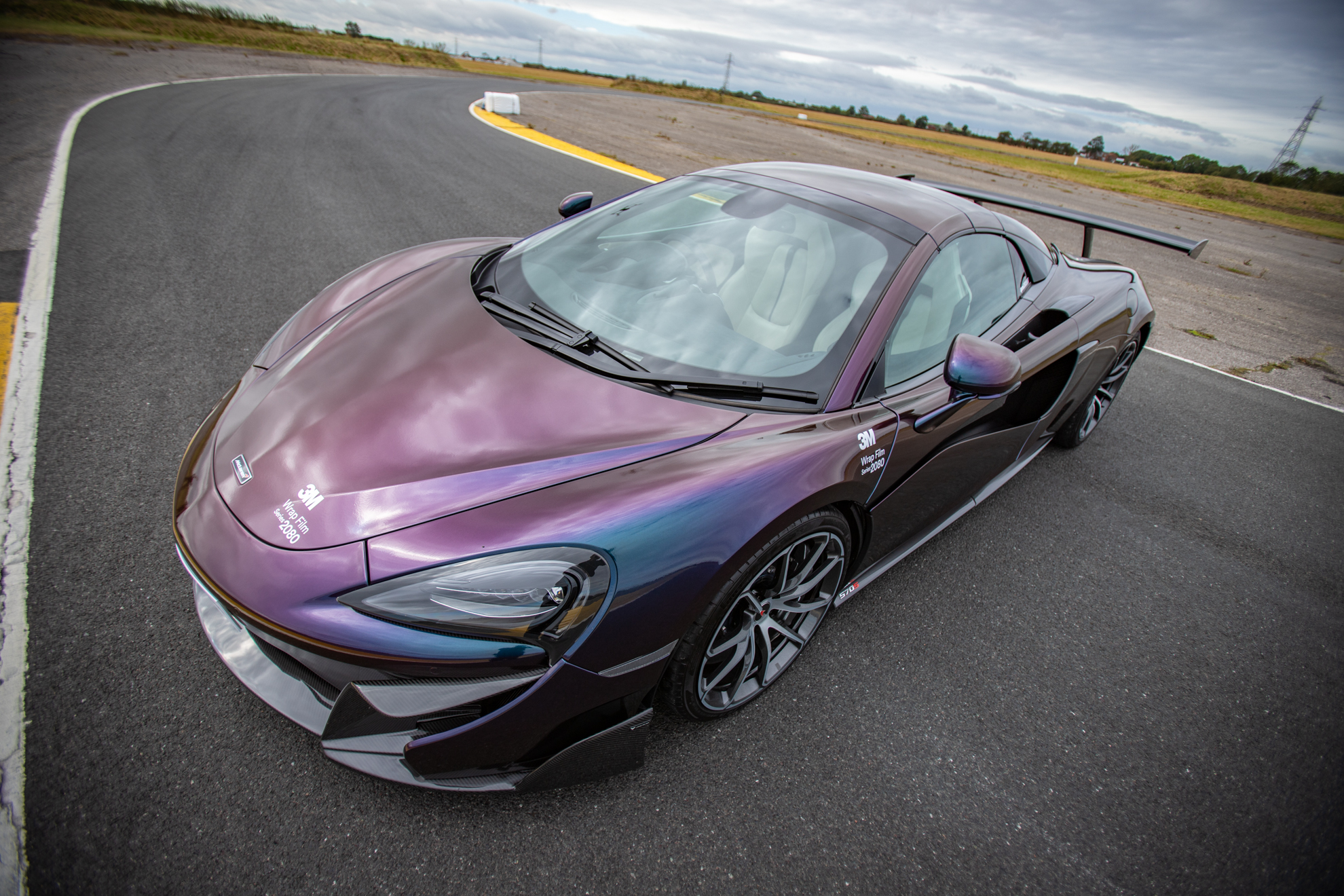 Image courtesy of 3M

Designer: APM Customs
Description: 3M authorised vehicle wrapper APM Customs wrapped a McLaren sportscar as part of the celebrations to launch the new 3M 2080 film. APM used the new film to complete the wrap, with the colour of the wrapped car changing depending on how it is lit by sun.
Paying respects on Remembrance Day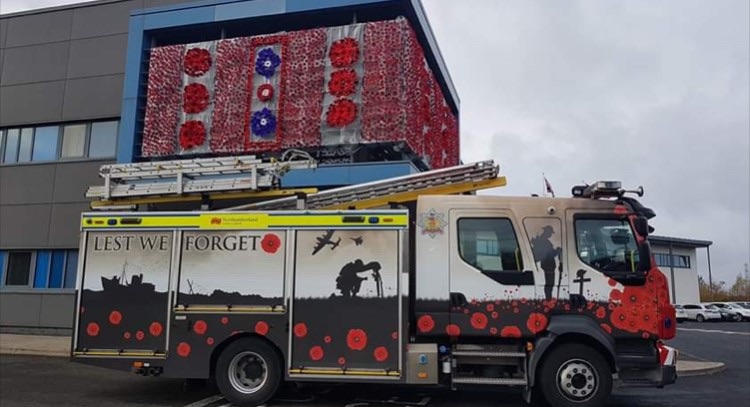 Image courtesy of Signs Express Newcastle

Designer: Signs Express Newcastle
Description: Signs Express Newcastle wrapped this fire engine as part of local activities to mark Remembrance Day. The company adapted the artwork to suit the vehicle, stripping existing reflective graphics and applying the final artwork using Metamark's new Metacast vinyl.
Bold and eye-catching in black and white

Image courtesy of Avery Dennison

Designer: WrapStyle
Description: Despite only using black and white, this clever design and wrap by WrapStyle certainly catches the eye. WrapStyle only had to used Supreme Wrapping Film / Matte Black from Avery Dennison to complete the job.
On the buses at John Lennon Airport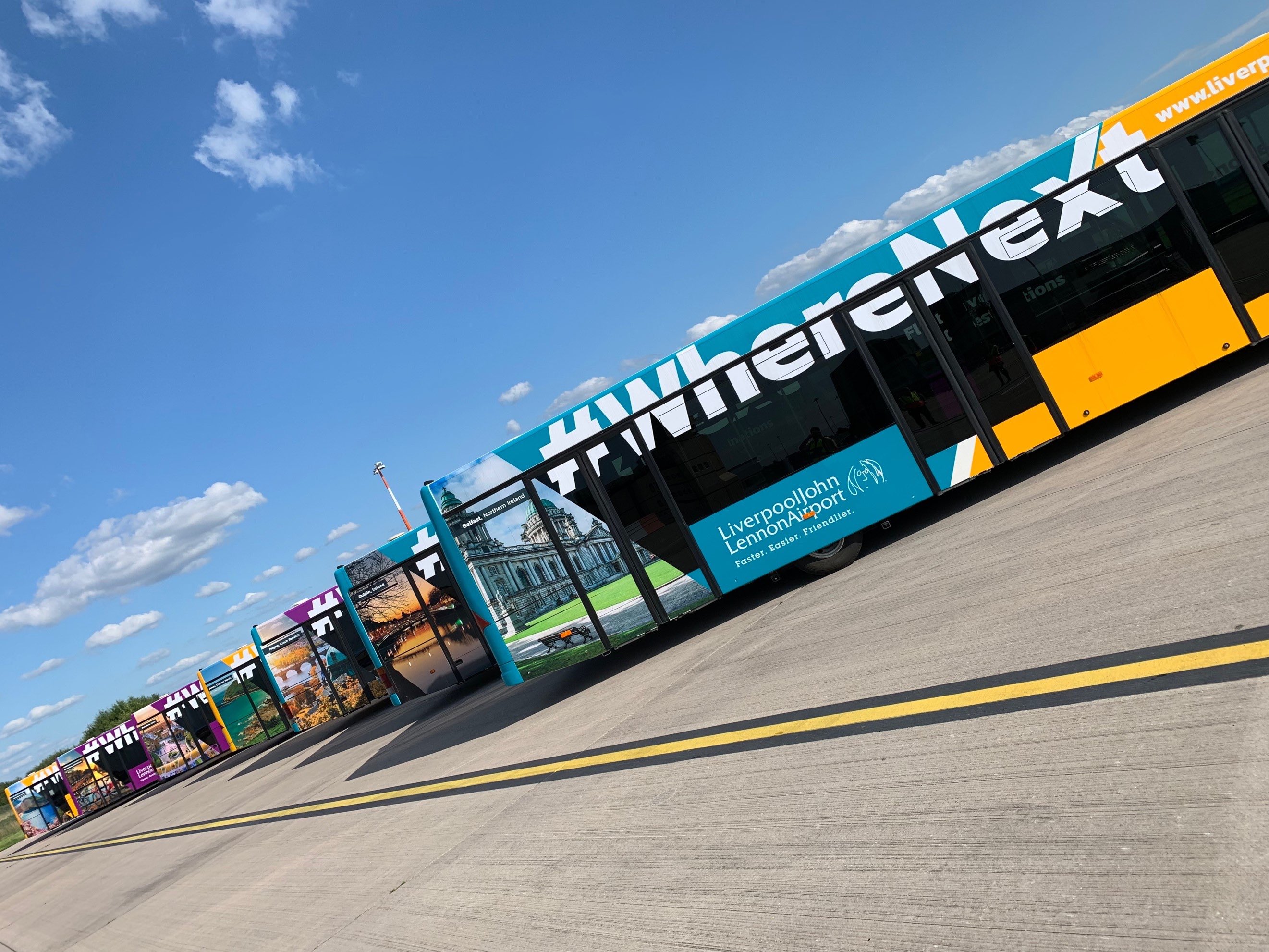 Image courtesy of Signs Express Warrington

Designer: Signs Express Warrington
Description: This impressive job saw the Signs Express Warrington team wrap a whole fleet of buses at John Lennon Airport that had not been given a fresh look since 2008! The design features the branding and colours of both the airport and WhereNext.
Funky design by Funkeefish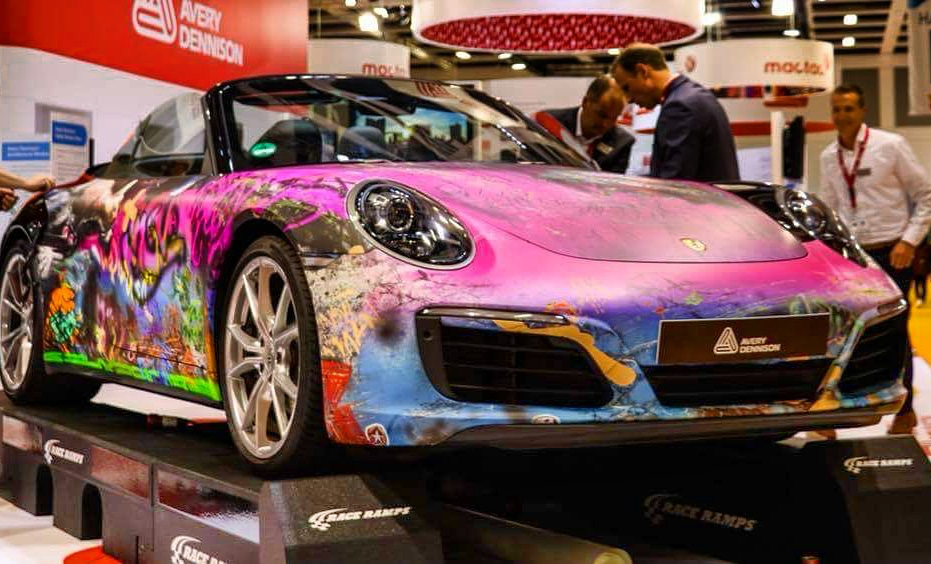 Image courtesy of Roland DG

Designer: Funkeefish
Description: Essex-based Funkeefish used technology from Roland DG to print this wrap for a Porsche 911 on the Avery Dennison stand at FESPA. Such was the effect of the print that many visitors to the stand thought that the car had been decorated with aerosol.
Celebrating Pride with Solent Stevedores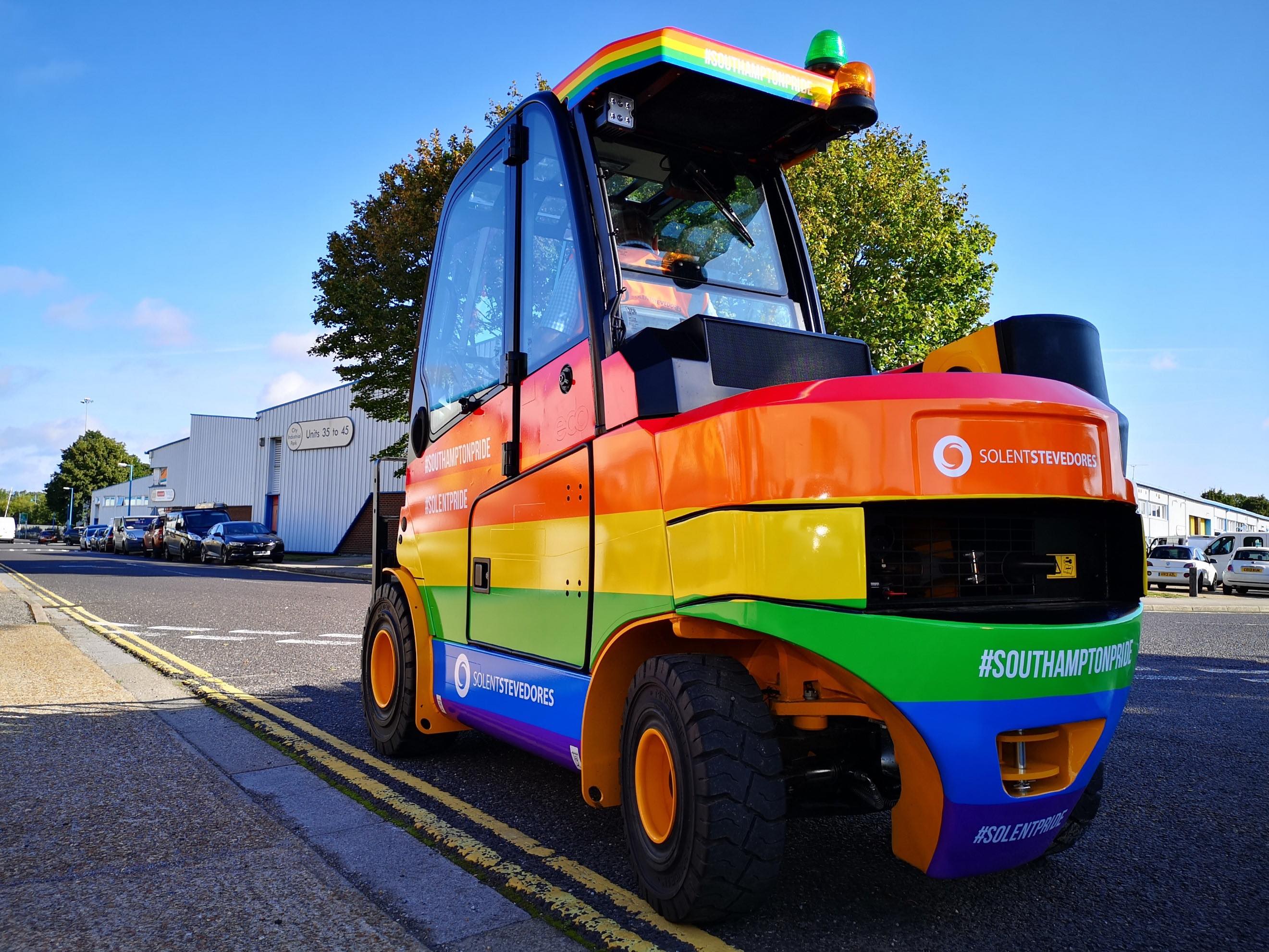 Image courtesy of Signs Express Southampton

Designer: Signs Express Southampton
Description: The team at Signs Express Southampton was asked to wrap a JCB at Solent Stevedores for the Southampton Pride 2019 celebrations. The company used an Epson SC80600 printer to print the livery, which stood out in a busy dockyard
Hollywood blockbuster for Coastline Graphics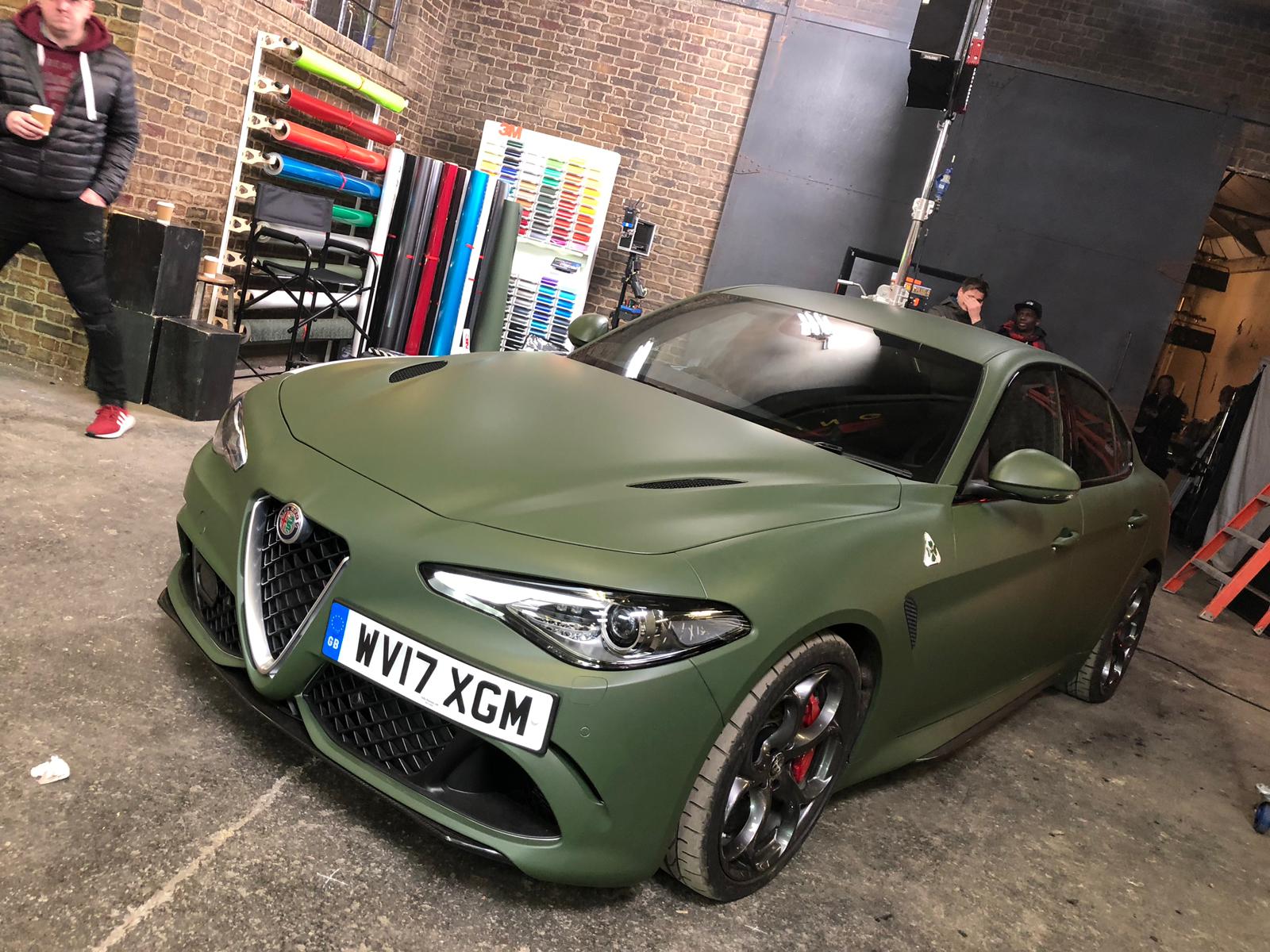 Image courtesy of 3M

Designer: Coastline Graphics
Description: Coastline Graphics, an authorised 3M vehicle wrapper, used 3M 1080 Matte Military Green Alfa to decorate this car, which was featured in Guy Ritchie film 'The Gentleman'. 3M also provided technical support for wrapping scenes in the film.

Interested in joining our community?
Enquire today about joining your local FESPA Association or FESPA Direct