Features
Top 20 Printed Packaging of 2022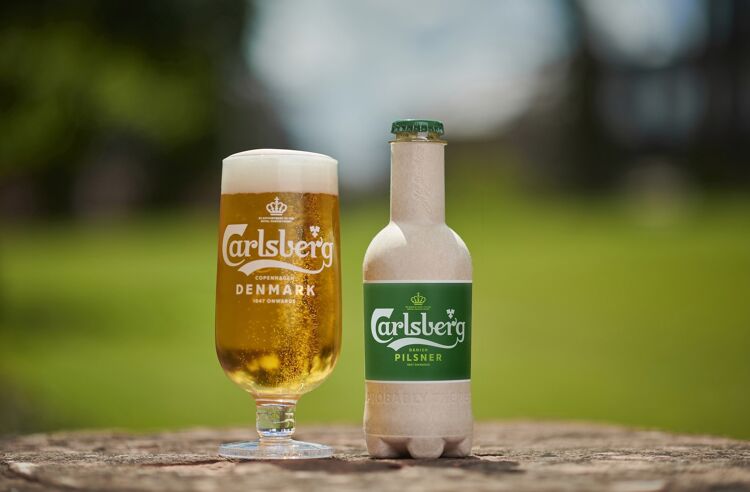 One of the fastest-growing sectors of the industry in recent years, Rob Fletcher browses the aisles for some of the best examples of printed packaging from 2022.
Whether we are talking high-end luxury brands in the shop windows of some of the most famous streets in the world, or cereal manufacturers vying for attention on the shelves of your local supermarket, packaging plays a hugely important role in the buying process.

Given the significant shift in brands and retailers using print as a way of connecting with the consumer, this area of the print market only looks to continue to expand.

Here, we celebrate some of the most colourful, innovative and eye-catching pieces from print companies in this market during the past 12 months…
See the rainbow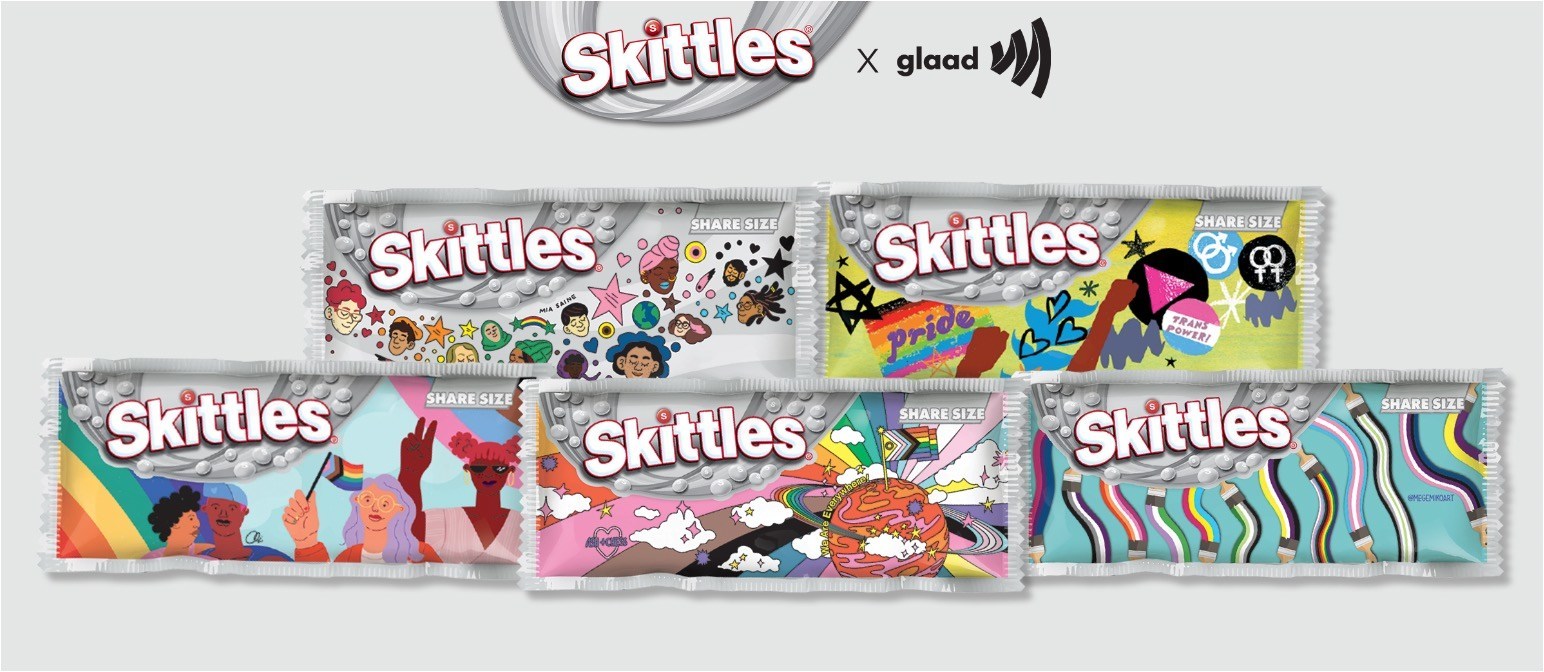 Designer: Mars/Skittles
Description: Mars-owned Skittles once again ditched its rainbow packaging as part of its annual Pride campaign. The Pride packs have historically been all-grey to represent the brand's efforts of support, but were given a splash of colour in 2022, with six artists from the LGBTQ+ community crafting original designs to represent how they "see the rainbow" every day.

Image courtesy of Mars
Breakfast of champions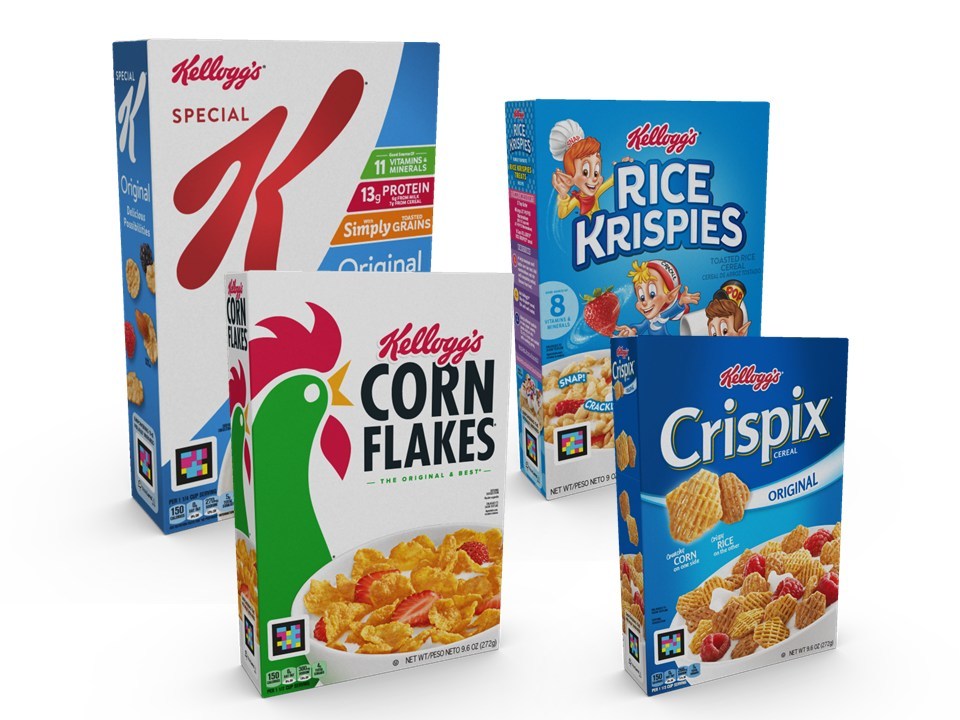 Designer: Kellogg Company
Description: Kellogg Company integrated NaviLens technology into the packaging of four of its iconic cereal brands in the US to help blind people and those with low vision locate their favourite products. The front and side of the boxes featured a NaviLens optical smart code comprising colourful squares on a black background that can be detected and read by the NaviLens and NaviLens GO apps.

Image courtesy of Kellogg Company
Running up that hill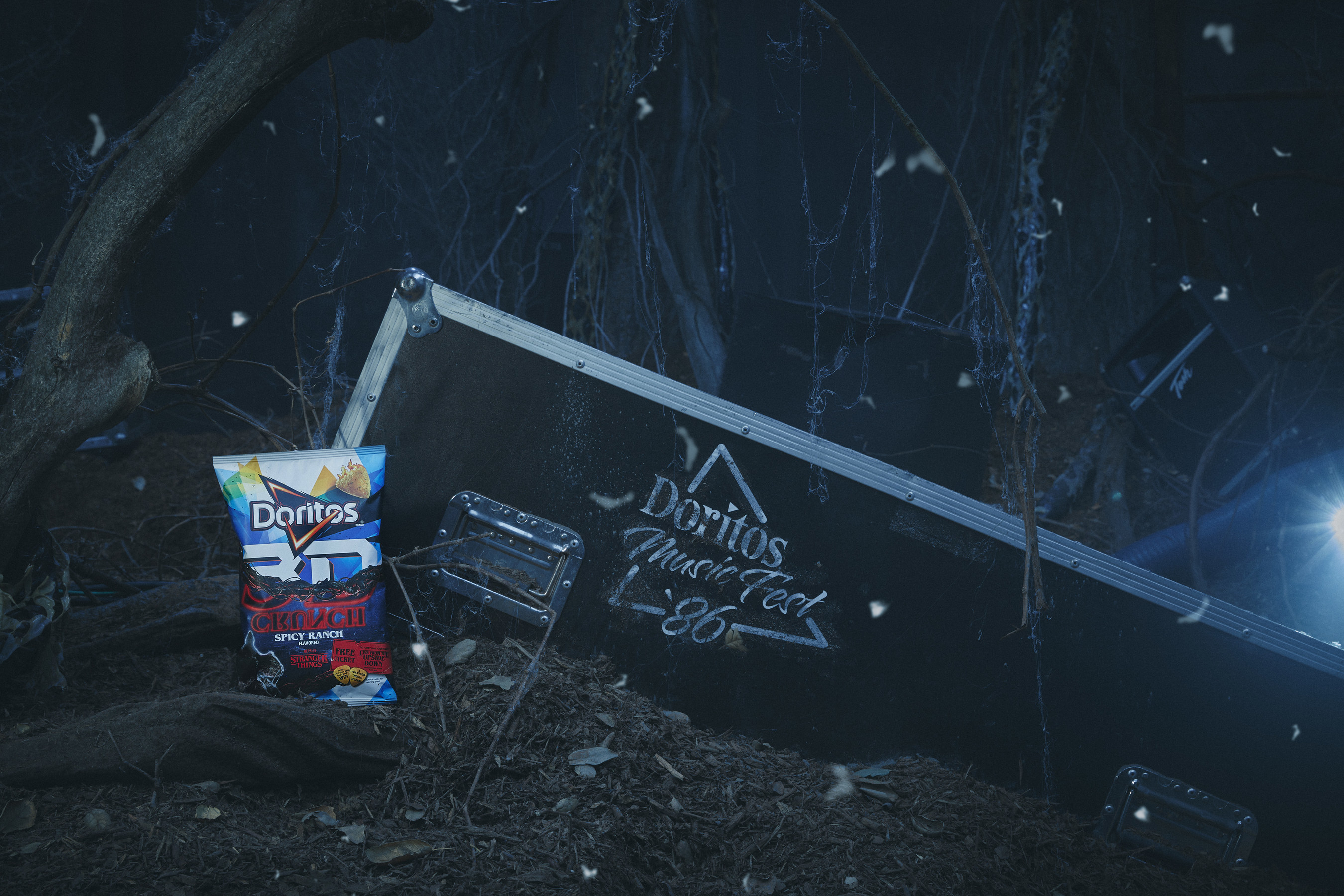 Designer: Doritos
Description: Celebrating the launch of the latest series of Netflix hit series Stranger Things, crisp brand Doritos released a special edition pack of its popular snack. Each pack came with a free ticket to a special online concert, where fans could enjoy some of the famous 1980s songs that feature in the show.

Image courtesy of Doritos
Anyone for tea?
Designer: PG Tips
Description: Tea brand PG Tips released a special run of packs to mark the Platinum Jubilee of the late Queen Elizabeth II. The packs featured a pattern of corgi dogs, of which the Queen kept many of pets during her long reign.

Image courtesy of Rob Fletcher
Sweet Melodea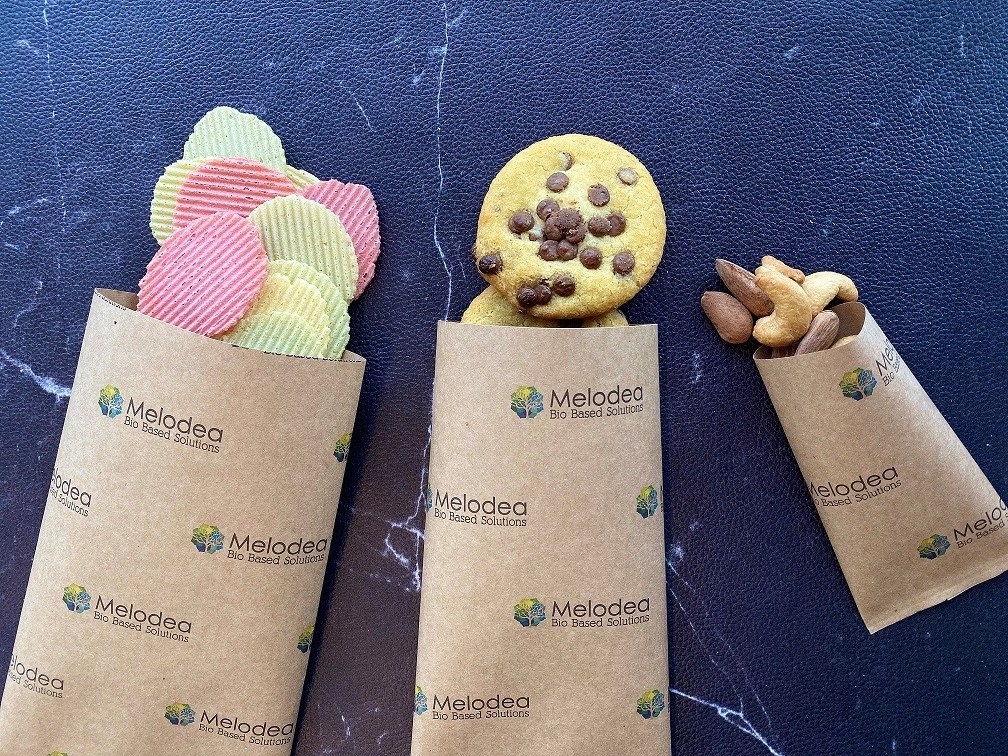 Designer: Melodea
Description: Sustainable start-up Melodea made a move into the US in 2022 to further extend the reach of its greener products. Melodea has developed a unique formula derived from cellulose nanocrystals that can withstand high humidity and protects packed products from oxygen, water, oil and grease, making it suitable for use in a wide range of packaging applications.

Image courtesy of Melodea
Wonderful Christmas time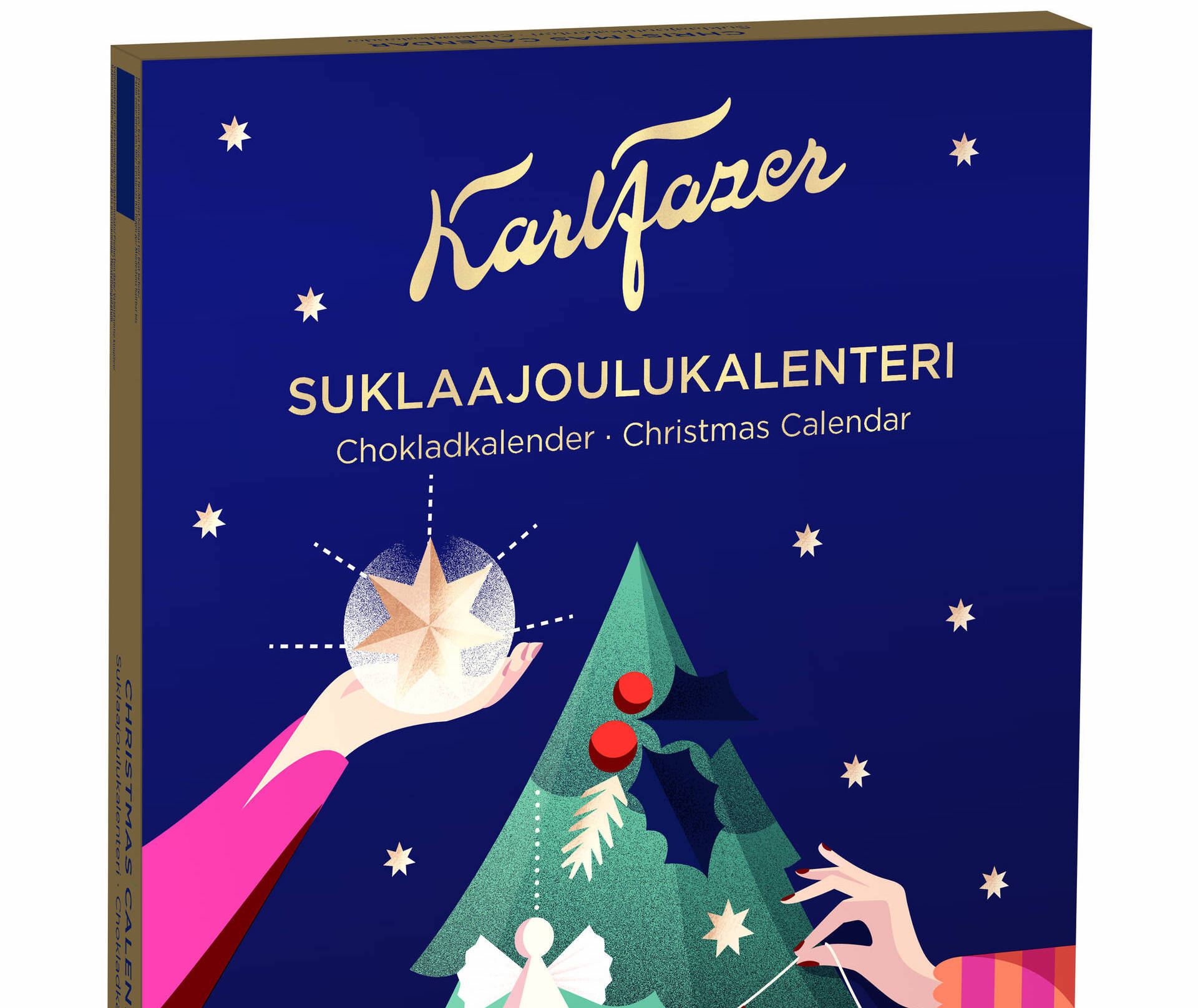 Designer: Karl Fazer / Metsä Board
Description: Finnish chocolate brand Karl Fazer partnered with Metsä Board to create a Christmas advent calendar offering a more sustainable choice to consumers. The calendar was made from recyclable dispersion coated paperboard from Metsä, reducing plastic use by 1,200kg per year compared to the PE coated board previously used.

Image courtesy of Metsä Board
Greener thinking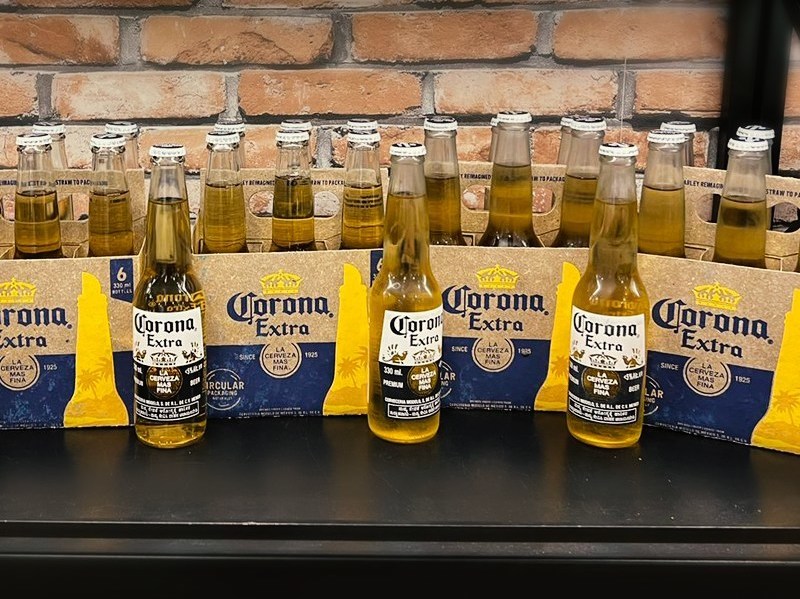 Designer: Corona
Description: In another show of support for sustainability, the Indian division of beer brand Corona launched a new 100% biodegradable and compostable six-pack made from 100% barley straw in India. The use of this material eliminates the need for virgin wood from trees and other resources, bolstering Corona's environmental credentials.

Image courtesy of Corona
Kick off your Sunday shoes
Designer: Pepsi
Description: Pepsi teamed up with singing superstar Chlöe Bailey to remake and reimagine 'Footloose', the iconic title track to the 1984 film of the same name. The soft drinks giant released a limited edition run of cans to mark the occasion, with the branding taking inspiration from designs of years gone by.

Image courtesy of Pepsi
Tickled pick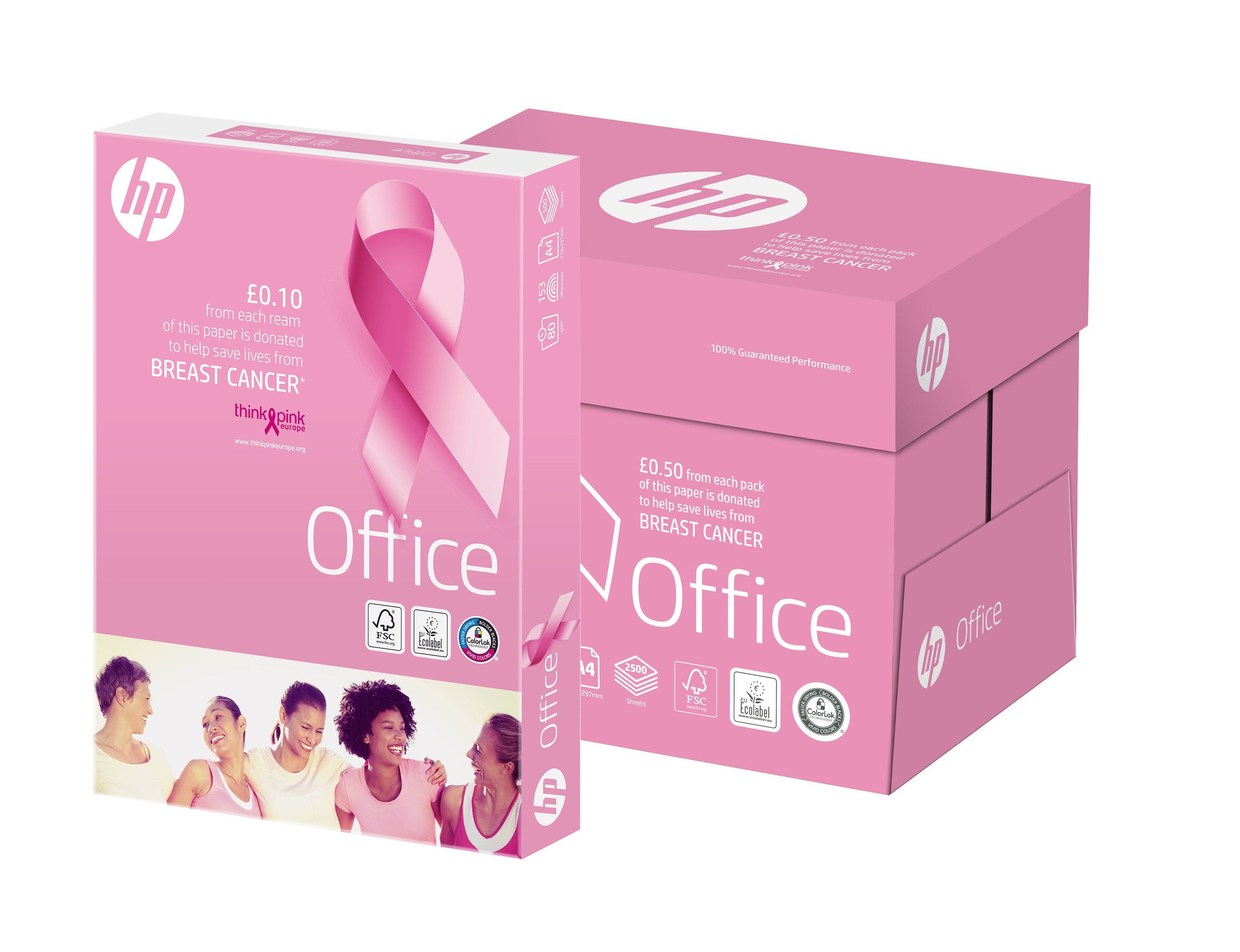 Designer: Antalis
Description: For the fourth consecutive year, Antalis sold limited-edition packs of HP Office A4 80gsm 'Pink' Wrapped Ream to support breast cancer campaigns. This year, the packs took on a striking pink colour, with a portion of proceeds from sales going to the Think Pink Europe and The Pink Ribbon Foundation charities. More than £14,000 was raised in total.

Image courtesy of Antalis
Flipping the status quo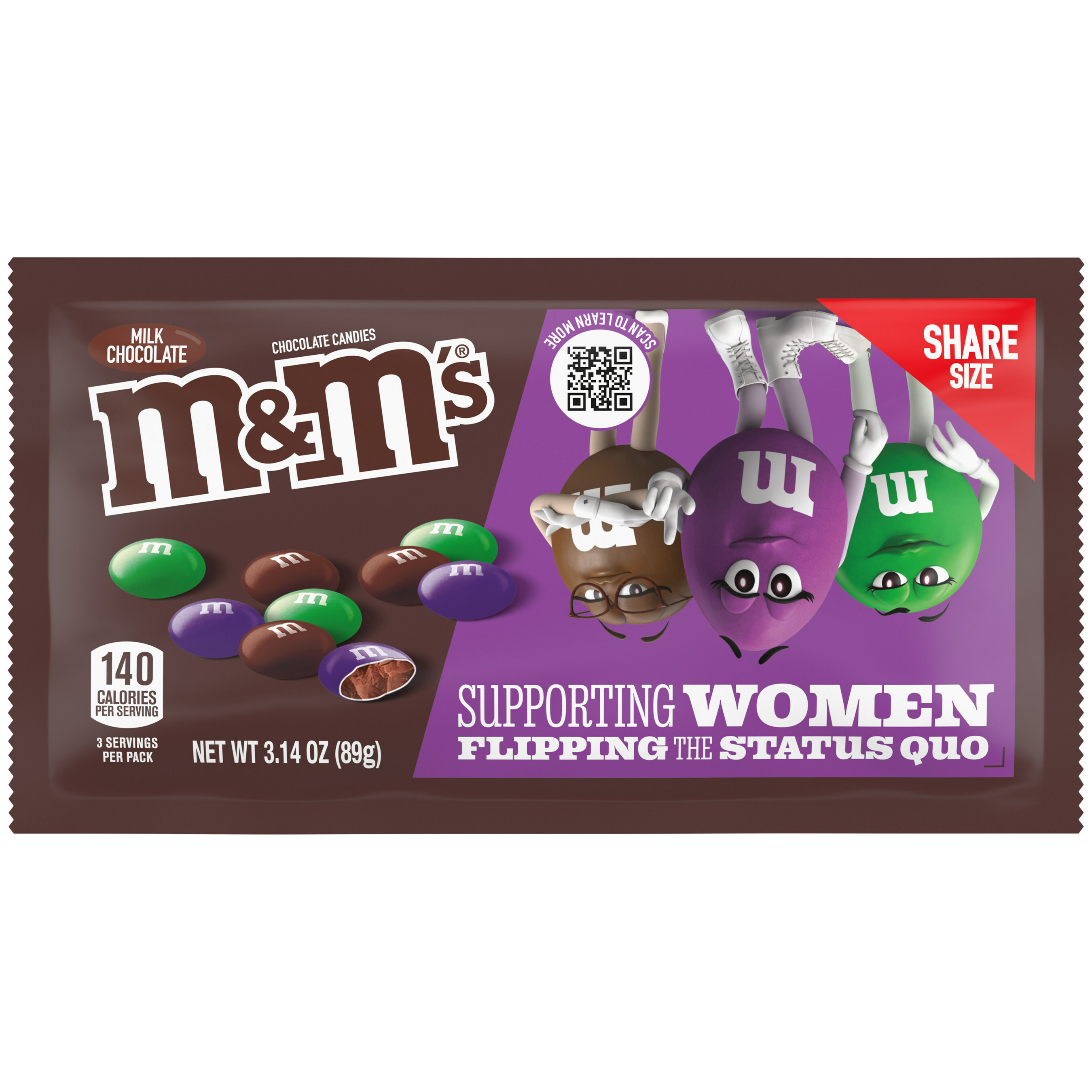 Designer: Mars / M&Ms
Description: Mars features again with its M&Ms brand, which released a limited-edition run of packs to celebrate women who are flipping the status quo. The packs featured purple, brown and green on inspirational packaging, with a portion of sales from the special packs going to supporting women's charities.

Image courtesy of Mars
Put the kettle on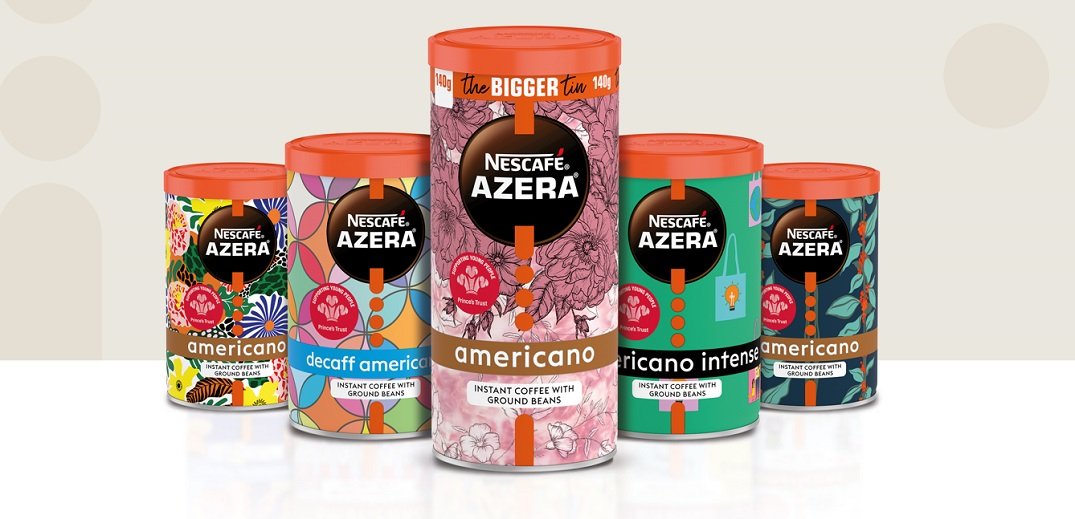 Designer: Various
Description: Coffee brand Nescafé Azera ran a special competition in 2022, giving five young creatives who work with The Prince's Trust charity the opportunity to design packaging for their products. Winning designs were added to packs and sold across the UK.

Image courtesy of Nescafé Azera
Musial collaboration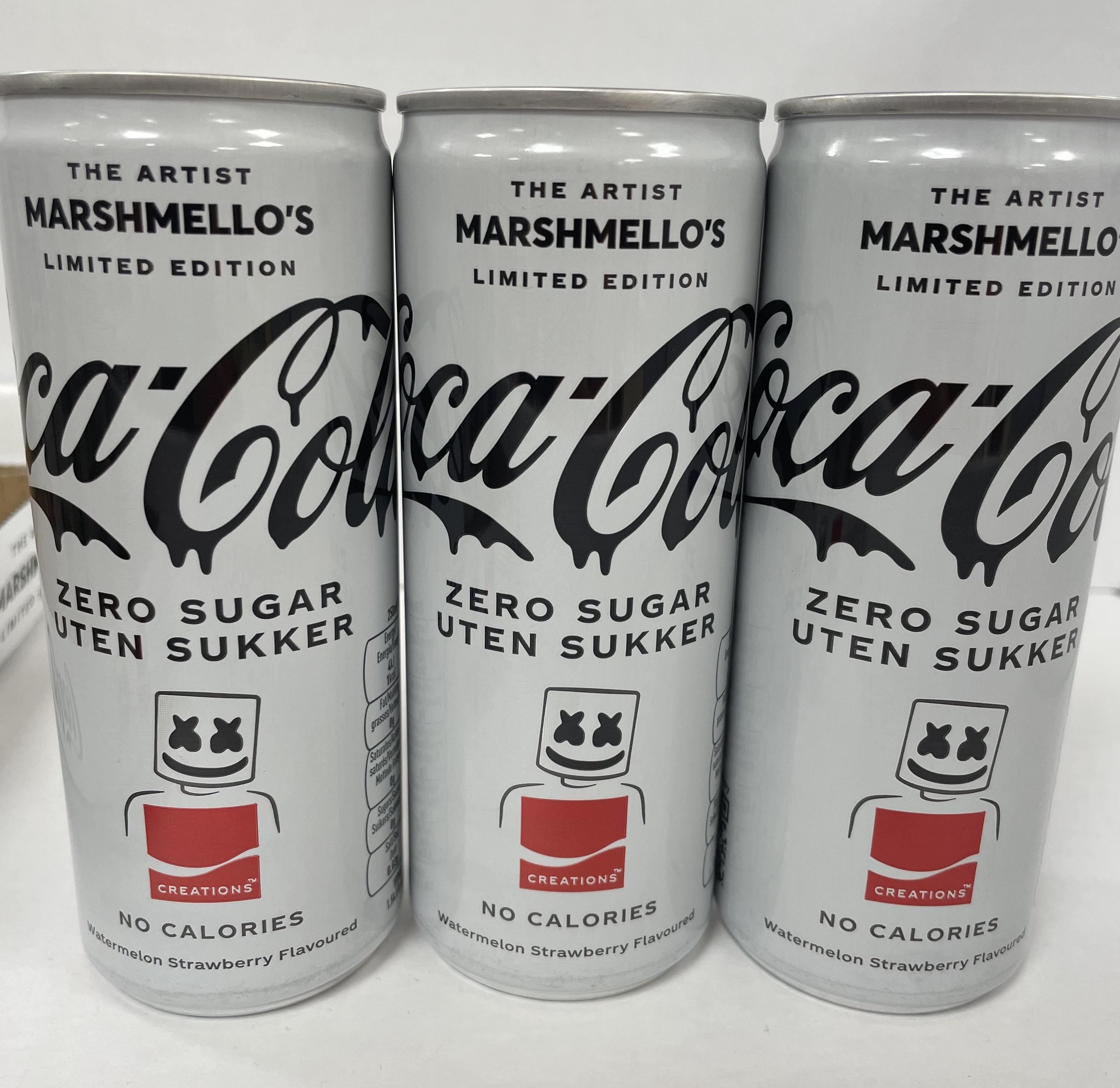 Designer: Coca-Cola / Marshmello
Description: Soft drinks giant Coca-Cola and American music producer Marshmello teamed up on a special collaboration in 2022. Coca-Cola released a limited-edition run of its 'Zero' drink, with the design of the cans inspired by Marshmello's famous attire.

Image courtesy of Rob Fletcher
What's new Cool Cat?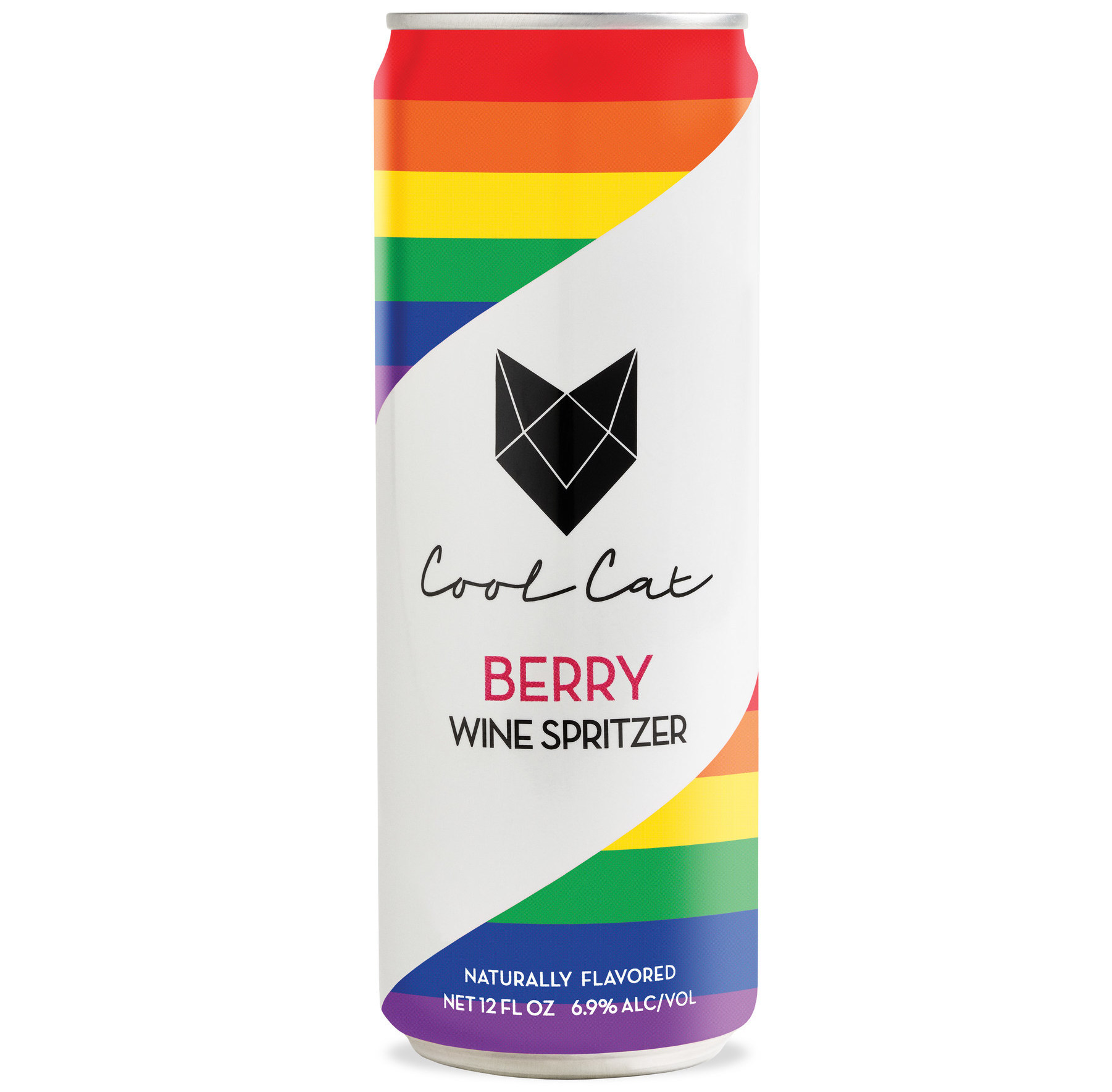 Designer: Cool Cat
Description: Wine spritzer cocktails manufacturer Cool Cat showed its support for Pride 2022 with the launch of these limited-edition packs. Cool Cat also donated $10,000 to The Center in New York, which provides programs and services for the local LGBTQ+ community.

Image courtesy of Cool Cat
Get involved with interactivity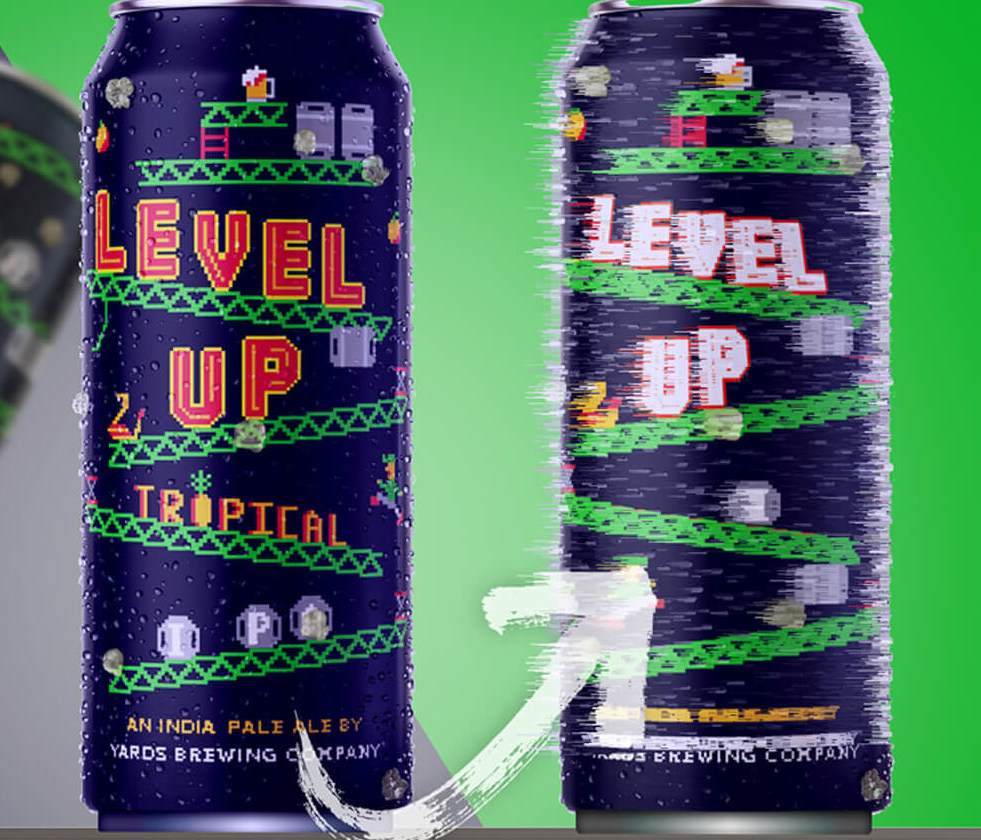 Designer: Displai
Description: Displai, a company that uses augmented reality and smartphone technology to activate realistic experiences, launched new tech that transforms regular product packaging into interactive digitally enabled packaging. Consumers scan packaging with their phone, activating an augmented reality overlay, which can present information, animate packaging, add clickable link and holograms. This example features animations on the side of a can.

Image courtesy of Displai
Support girls in STEM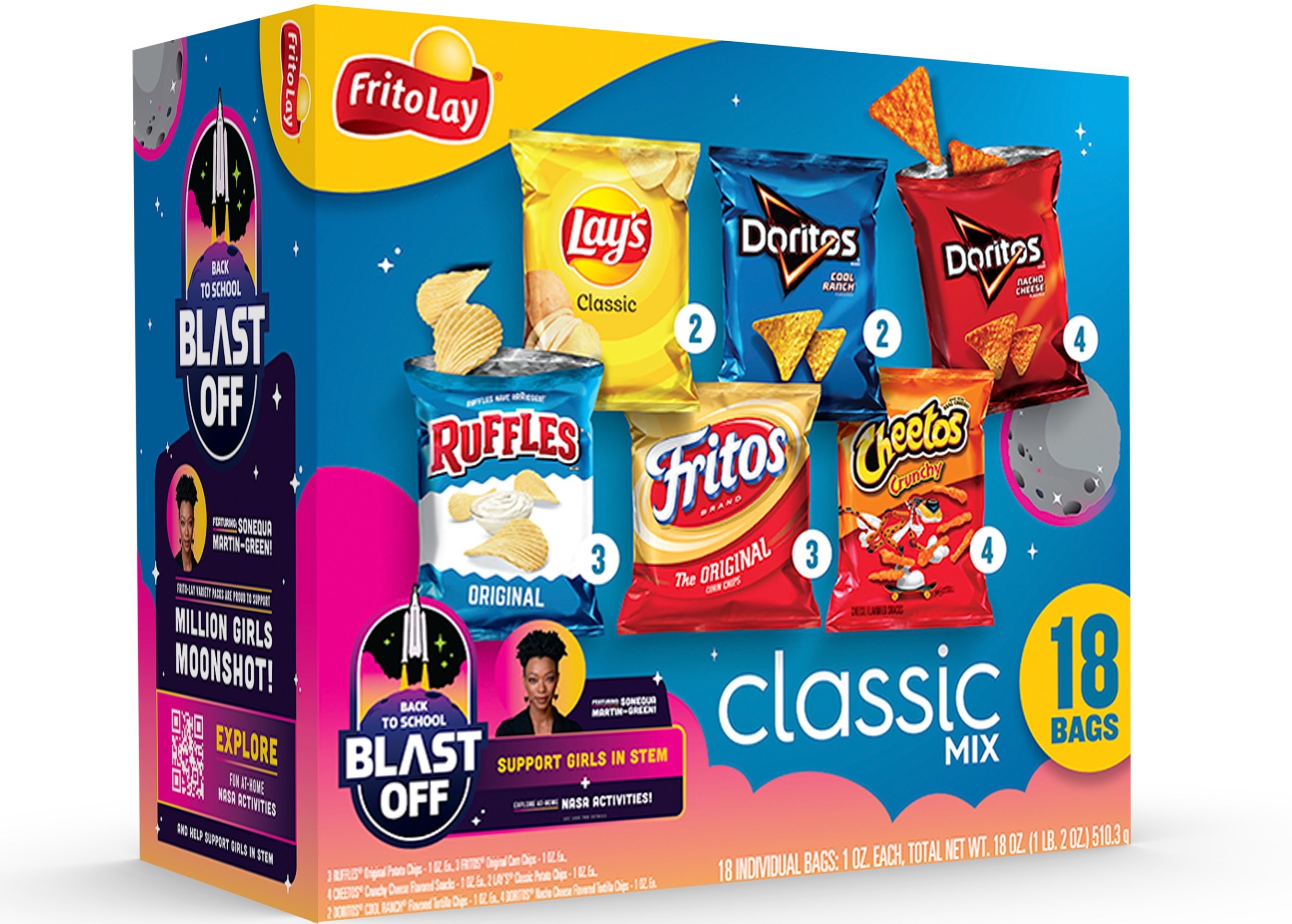 Designer: Frito-Lay
Description: Crisp giant Frito-Lay released this special-edition variety pack of its snacks with the aim of raising awareness of and funds for a campaign encouraging girls into science, technology, engineering and mathematics (STEM). The printed box featured information about the campaign, including a scannable QR linking to more details.

Image courtesy of Frito-Lay
Animal instinct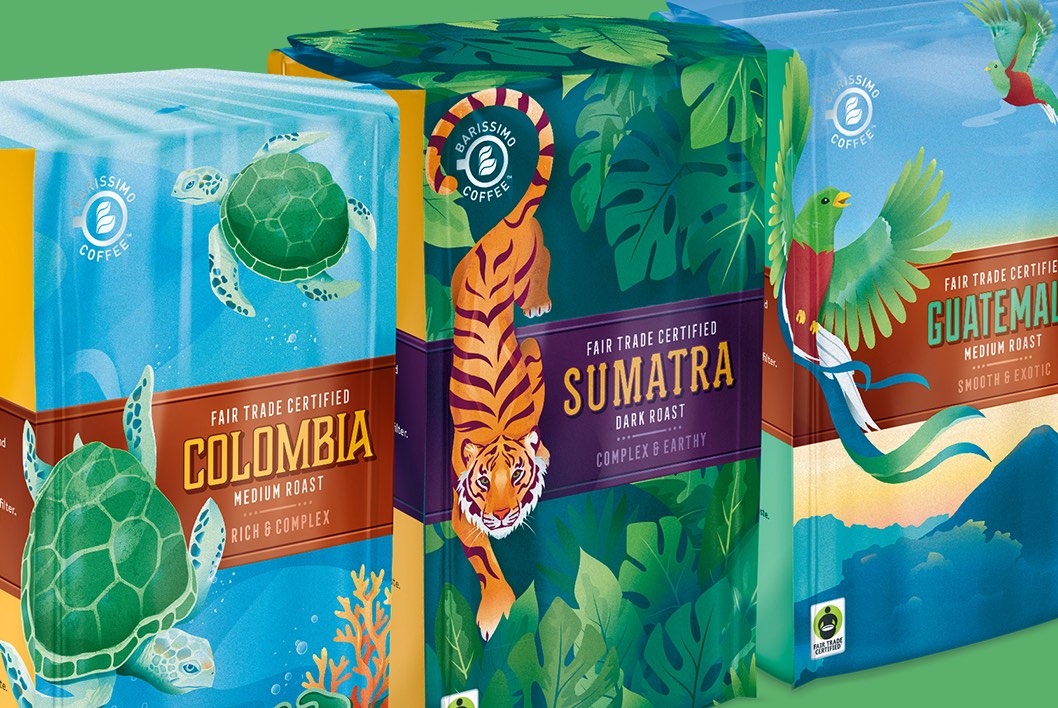 Designer: Equator / Aldi USA
Description: Global packaging design company Equator worked with partner Aldi USA to produce a range of colourful packs for its Barissimo Single Origin Coffees. The project required creating a unique family of designs to differentiate them from the core range, with each pack featuring scenic and animal illustrations.

Image courtesy of
Fresh ideas
Designer: Cascades
Description: Packaging specialist Cascades launched a new closed basket made of recycled and recyclable corrugated cardboard. An alternative to food packaging that is difficult to recycle, the product was the latest addition to Cascades' line of eco-friendly packaging.

Image courtesy of Cascades
Season's greetings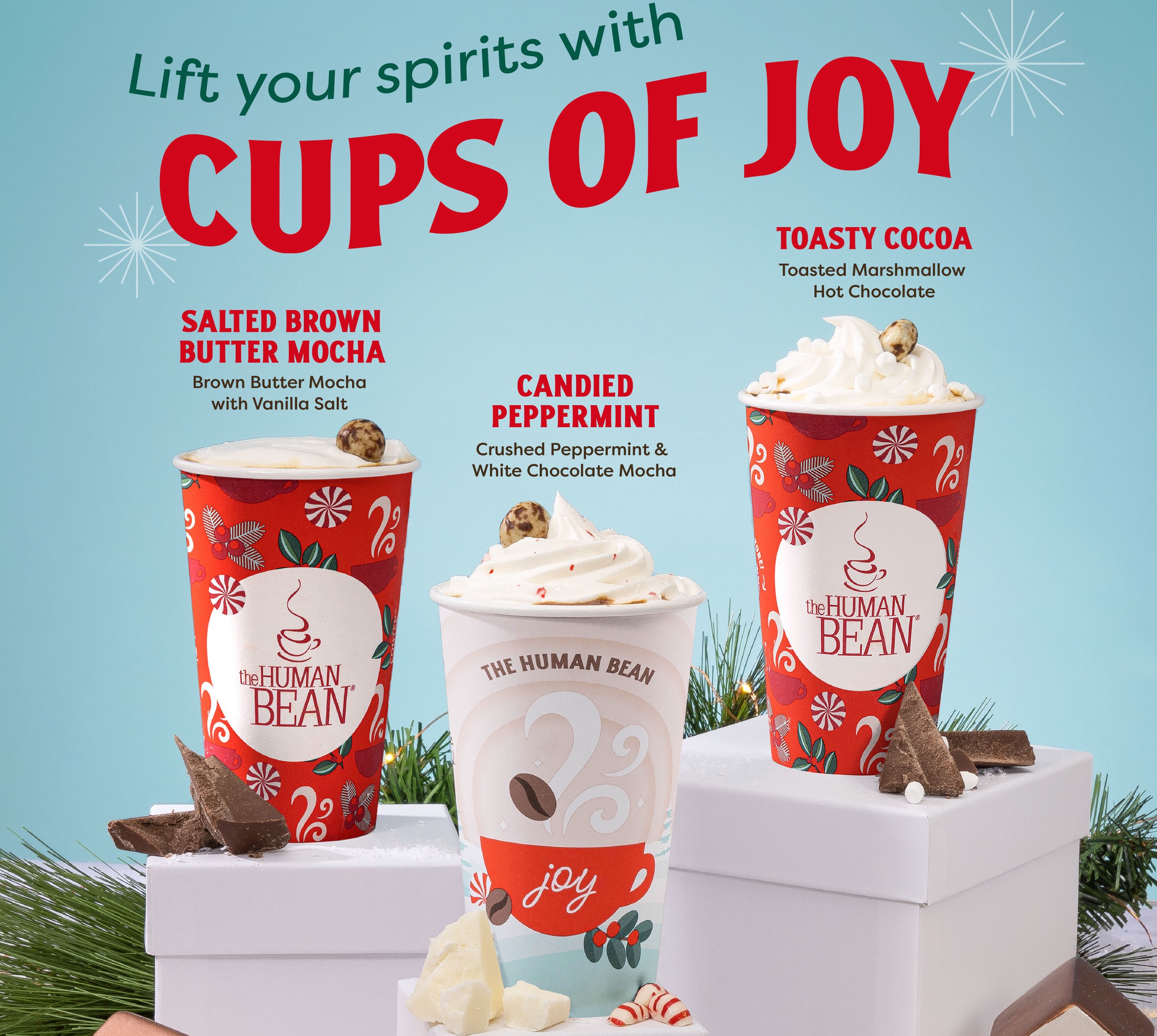 Designer: The Human Bean
Description: While we have all seen the seasonal takeaway cups of coffee shop giants such as Starbucks and Costa, there is another chain on the scene in the US – The Human Bean. With more than 300 locations nationwide, the company joined the Christmas coffee trend with a series of festive, printed paper cups.

Image courtesy of The Human Bean
Green innovation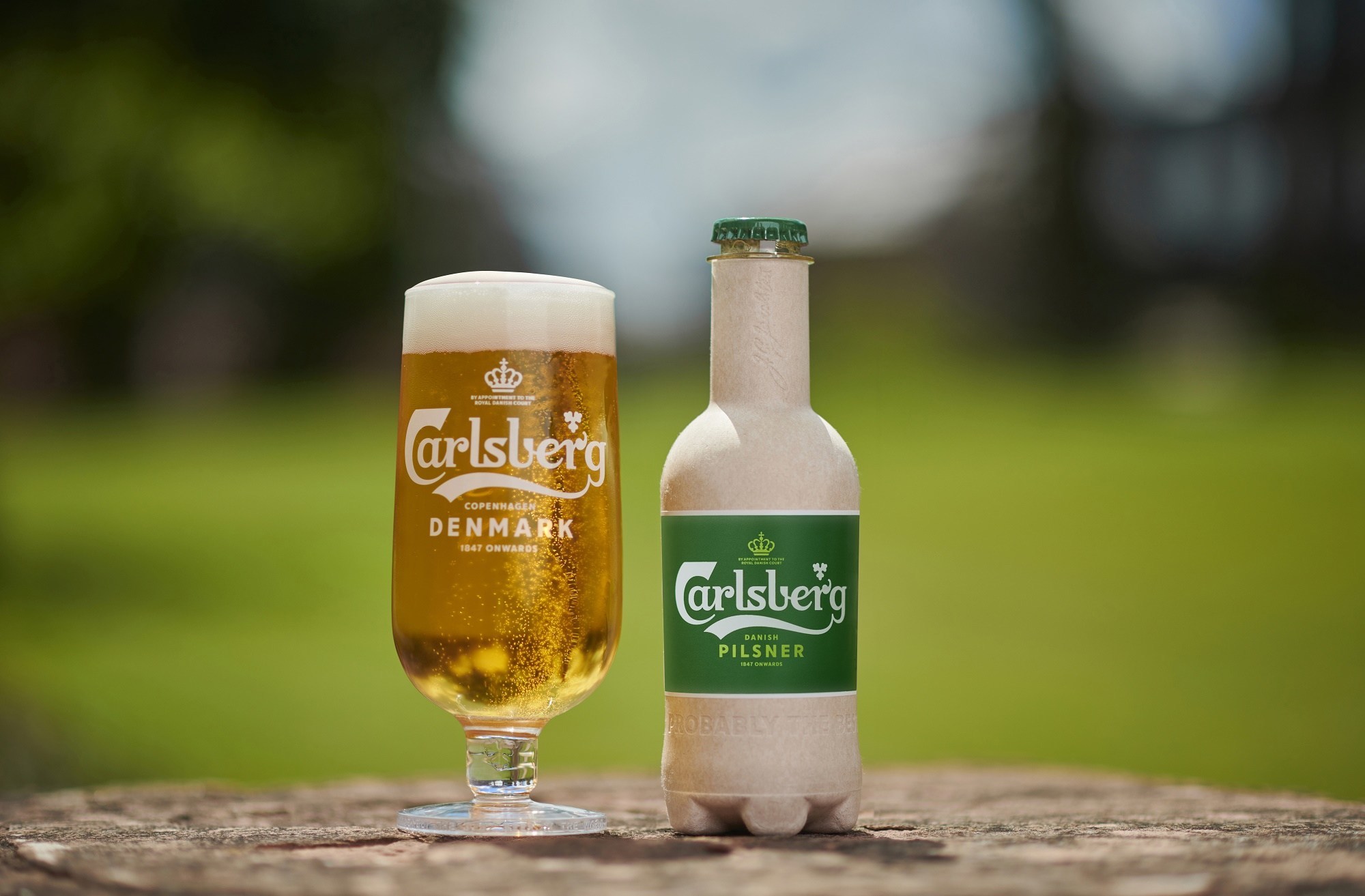 Designer: Carlsberg Group
Description: Carlsberg Group rolled out its new Fibre Bottle, a bio-based and fully recyclable beer bottle that offers consumers a more sustainable choice. The bottle also contains beer brewed with organic and regenerative barley.

Image courtesy of Carlsberg Group
Happy hemp day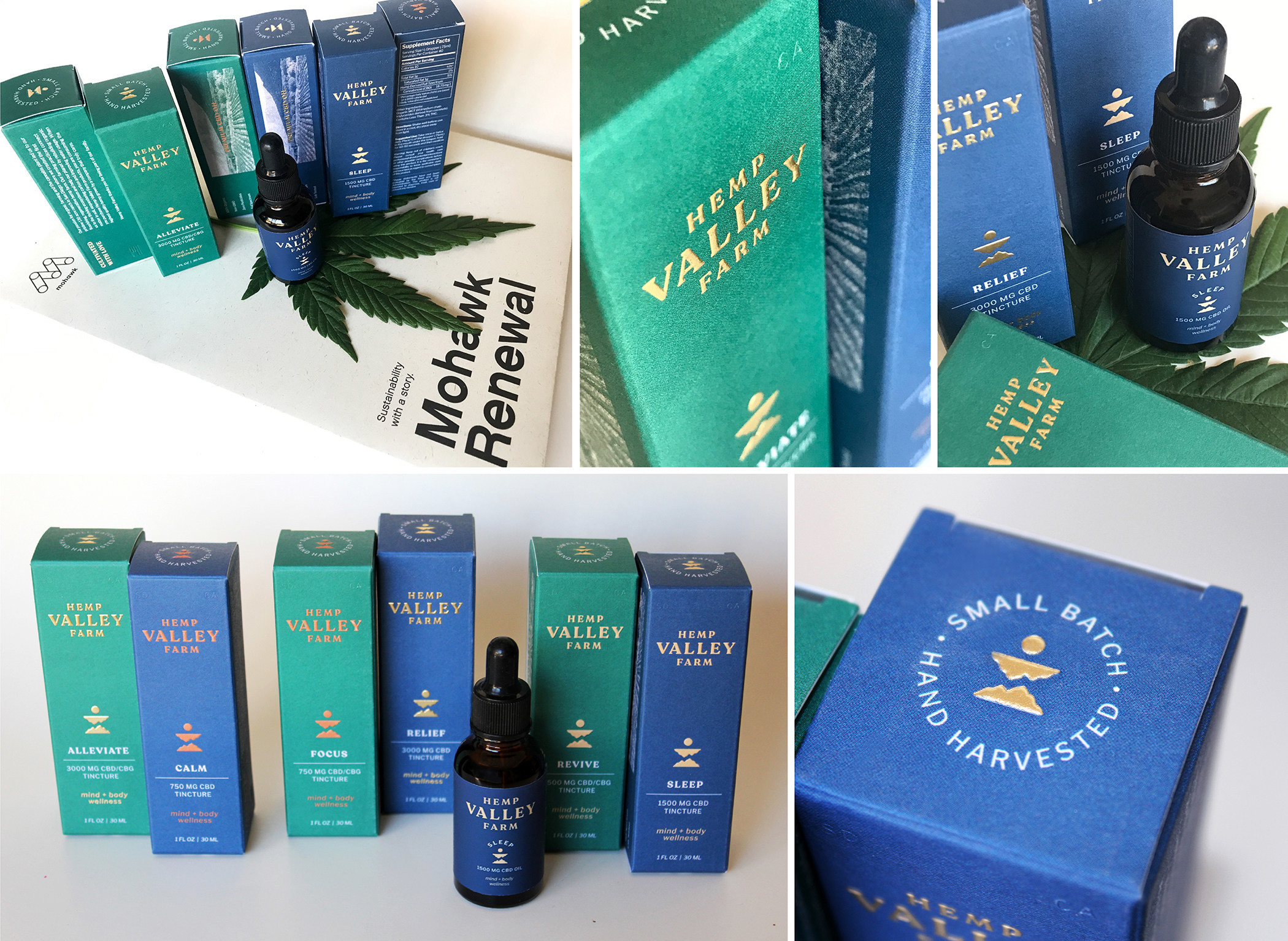 Designer: Hippo Premium Packaging
Description: Finishing off with another nod towards the key trend of sustainability. Hippo Premium Packaging worked with client Hemp Valley Farms, a CBD manufacturer that uses all-natural, regenerative farming techniques, to create a sustainable packaging solution. The packaging made use of Mohawk Paper's new Renewal Hemp paper, which is made with 30% hemp fibre, a renewable fibre source that contributes to a sustainable supply chain.

Image courtesy of Hippo Premium Packaging

To learn more about the latest developments in the printed packaging sector and explore the opportunities available in the market, visit the FESPA Global Print Expo 2023, which takes place from 23-26 May at Messe Munich in Germany.

Manufacturers and suppliers from around the world will be in attendance to offer advice and guidance about how to make the most of the rising demand for printed packaging, as well as the latest trends shaping this sector.

For more information on the FESPA Global Print Expo 2023, please click here.

Interested in joining our community?
Enquire today about joining your local FESPA Association or FESPA Direct