Features
Top 20 printed packaging jobs of 2019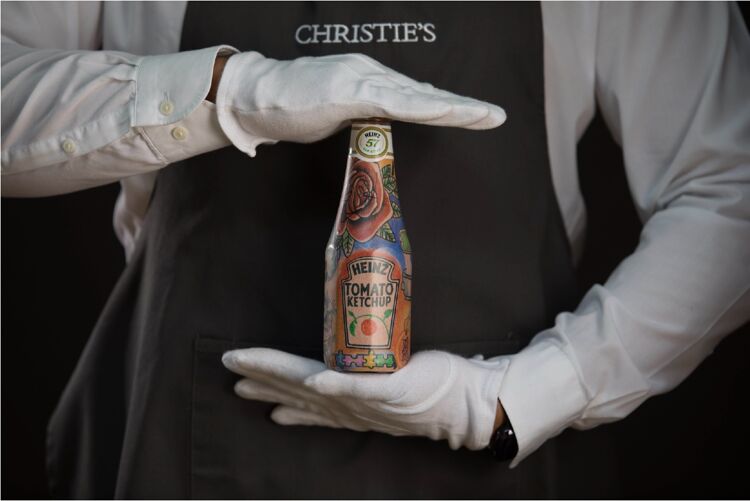 FESPA.com takes a look at some of the most innovative printed packaging applications from 2019.
Packaging has been cited as one of the major growth markets in the global print market for a number of years now, with competition for work in this area more fierce than ever.

Among the many key breakthroughs in this area is sustainability, with printers working with their clients to bring to market environmentally friendly products that will satisfy the increasingly green demand from customers.

With this in mind, FESPA.com looks back over the past year and picks out some of the best examples of printed packaging and examines how print companies continue to push the boundaries in this market…
Nestlé goes green with market-first innovation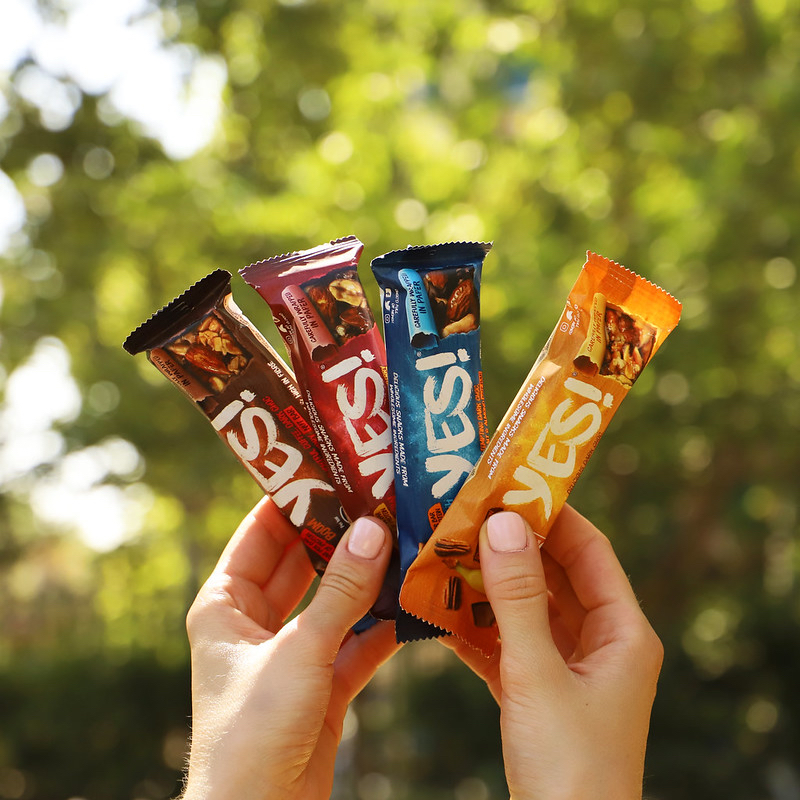 Image courtesy of Nestlé

Designer: Nestlé
Description: Nestlé launched its YES! snack bars in a recyclable paper wrapper for the first time. According to Nestlé, this was the first time a confectionery bar had been packaged in paper using a high-speed flow wrap technology. The paper wrapper forms part of Nestlé's commitment to make all of its packaging recyclable or reusable by 2025.
Sinking hoops with Auntie Anne's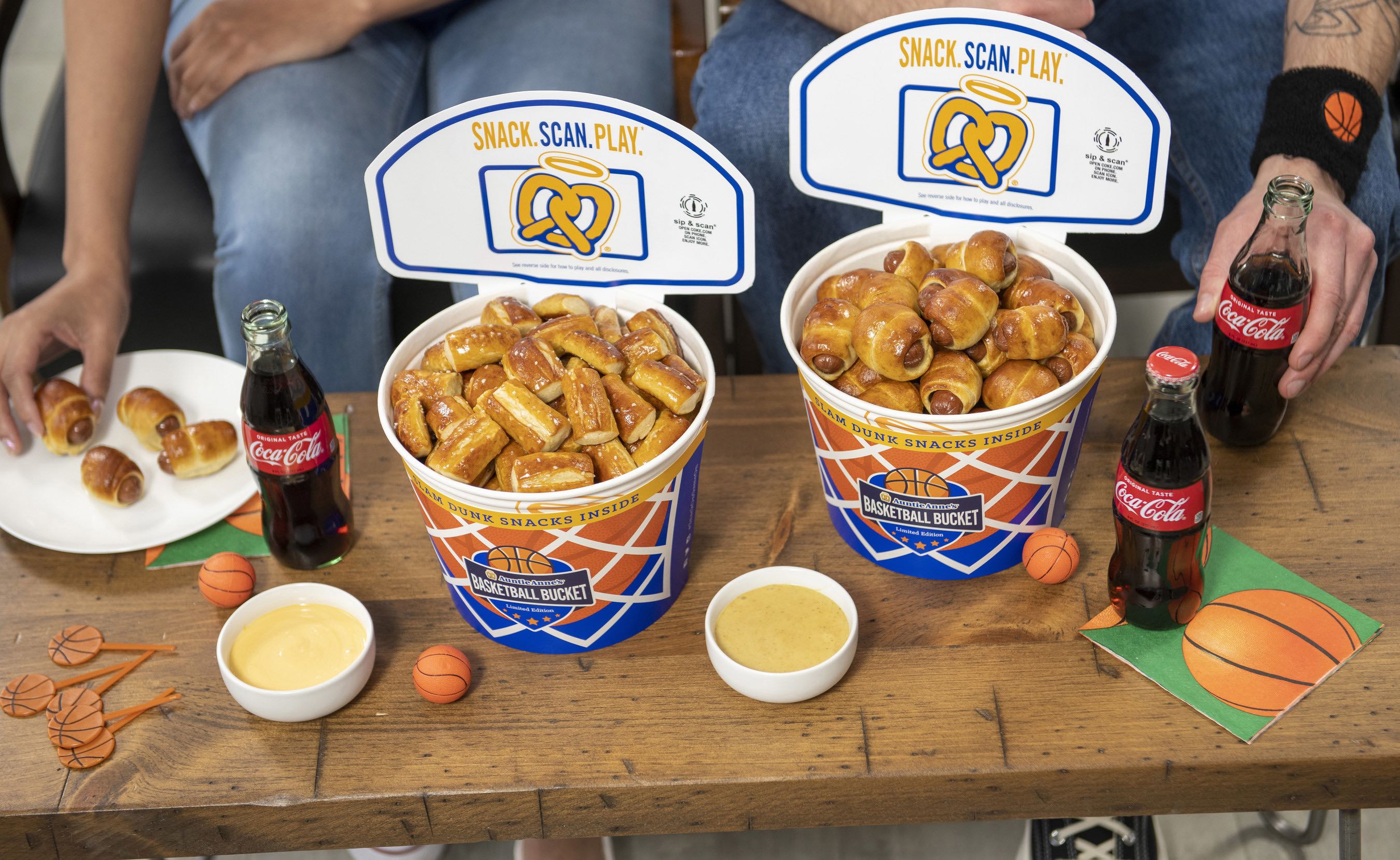 Image courtesy of Auntie Anne's

Designer: Auntie Anne's / Coca-Cola
Description: Global bakery store chain Auntie Anne's released this special range of packaging, designed to imitate a basketball hoop and backboard. The packs also featured a scannable code for a chance for customers to play the 'Basketball Buckets Challenge' on their smartphone and win prizes.
Sustainable sweet treats at McDonald's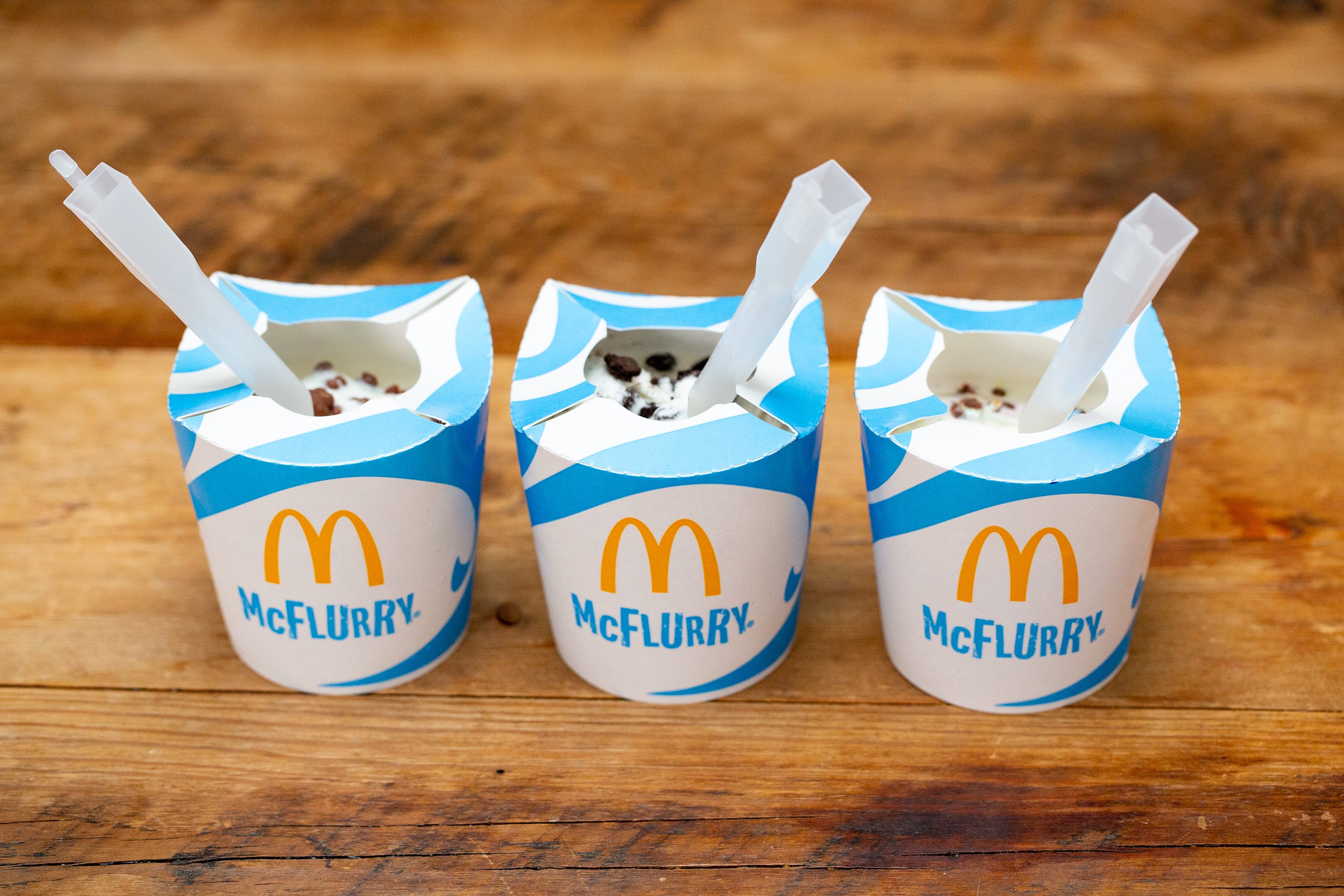 Image courtesy of McDonald's

Designer: McDonald's
Description: Fast food giant McDonald's opted to remove the plastic tops from its popular McFlurry desserts in 2019, instead introducing printed card packaging so that customers could enjoy their ice creams treats, safe in the knowledge that the packaging is now sustainable.
Whiskey's coming…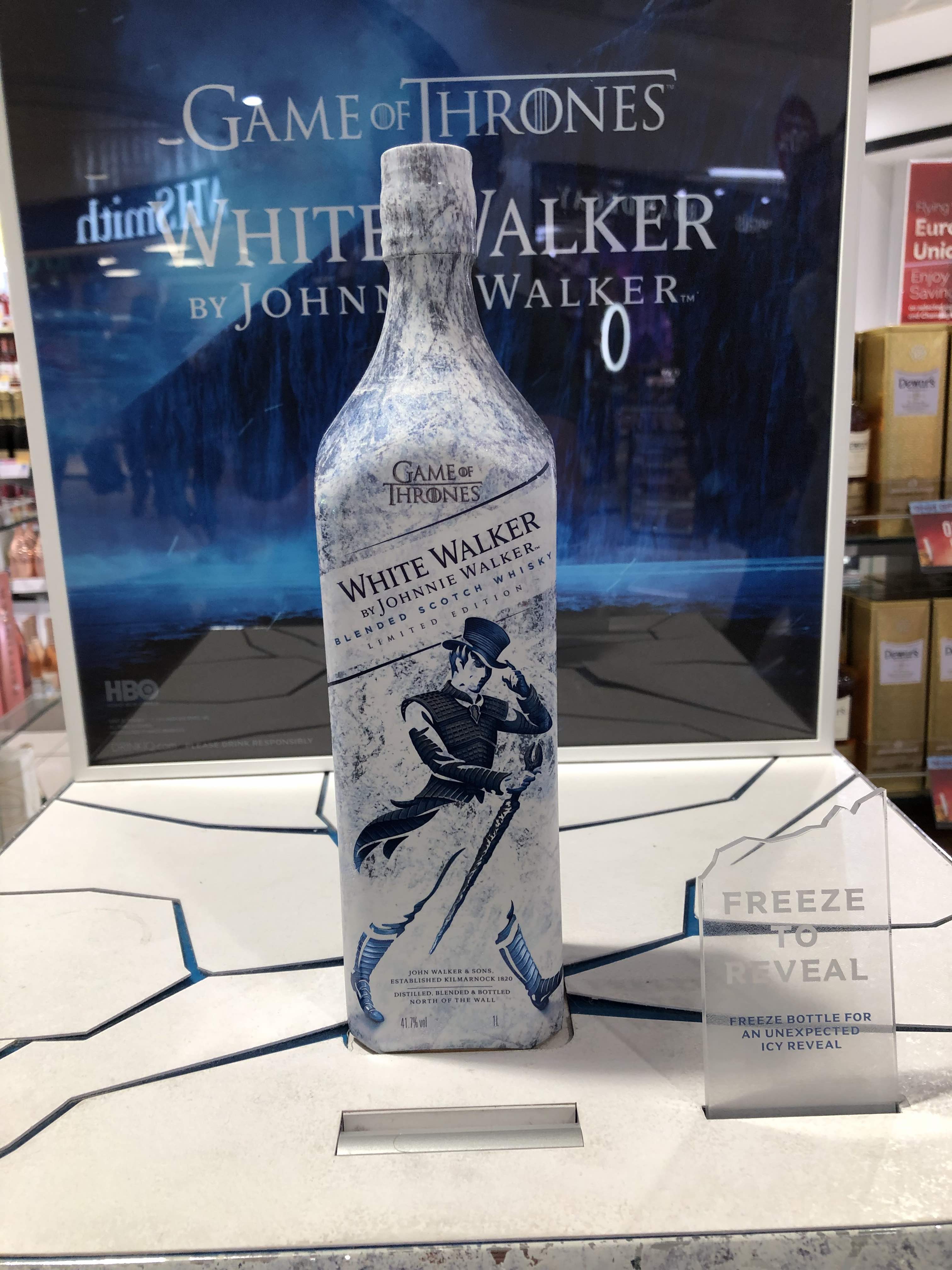 Image courtesy of Rob Fletcher

Designer: Johnnie Walker
Description: Hit TV show Game of Thrones concluded in 2019 and whiskey brand Johnnie Walker marked the occasion by releasing a number of limited edition bottles. The bottle, which featured a frosted print, also revealed a hidden design when frozen.
Going for FESPA Gold with Perfect Packaging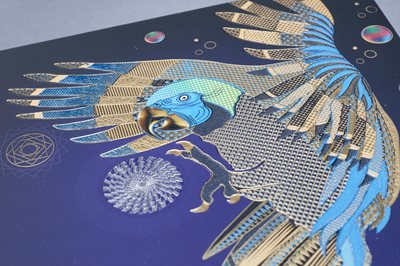 Image courtesy of Perfect Packaging

Designer: Perfect Packaging
Description: India's Perfect Packaging is the first of our FESPA Award winners to feature in the Top 20 for this printed perfume box that saw the company scoop a Gold award in 2019. This box was offset printed in four-colour process on high quality folding box board and soft touch laminated, and enhanced with gold, blue and silver foil. UV varnish was also screen printed to produce four different texture effects, adding an extra dimension of textured finishes.
Aloha to sustainability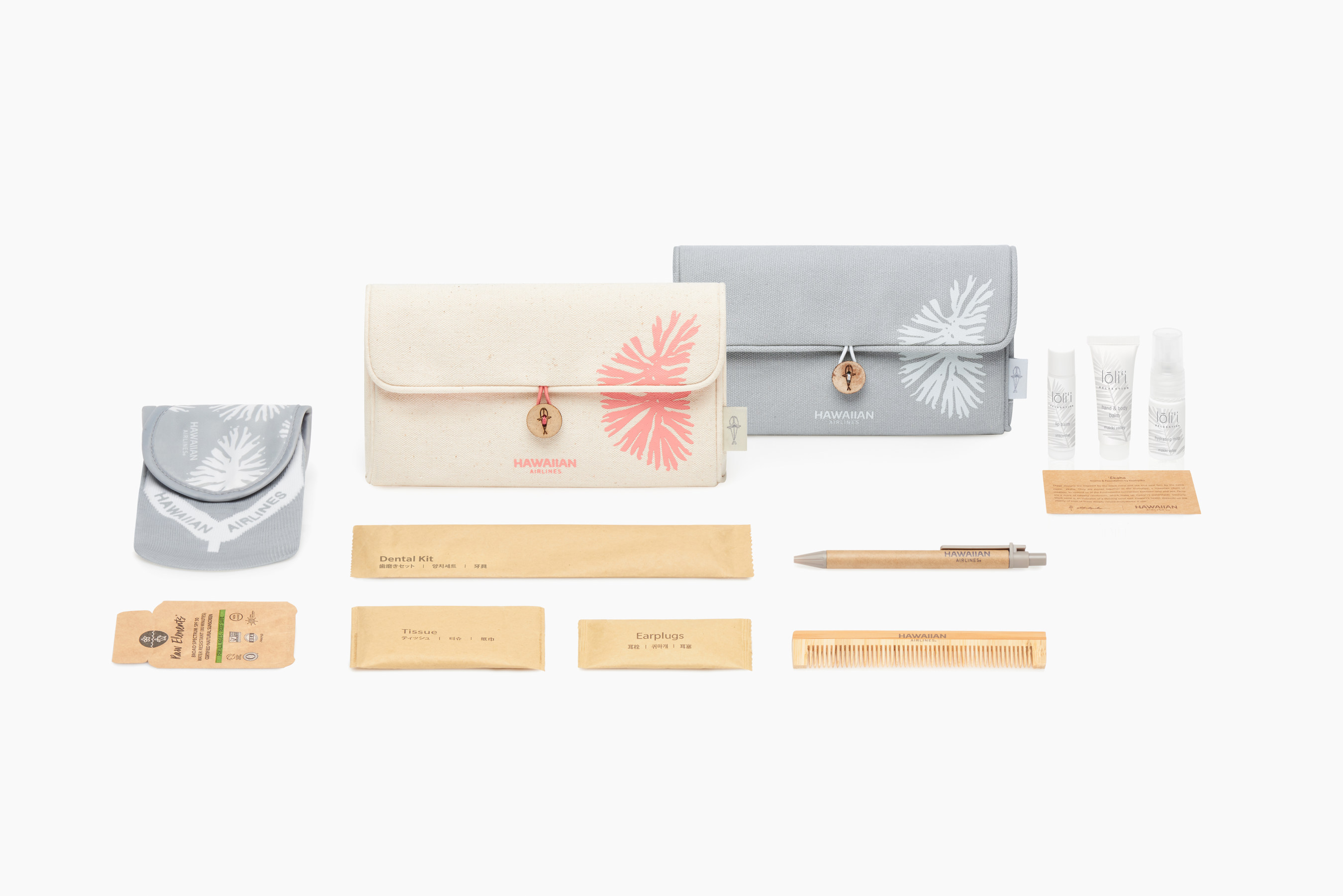 Image courtesy of Hawaiian Airlines

Designer: Hawaiian Airlines / Kealopiko
Description: Hawaiian Airlines teamed up with Moloka'i-based brand Kealopiko to launch a new line of in-flight amenities carrying a message of sustainability. Packaging for the amenities and soft goods featured coral and fern patterns, paying homage to Hawaii's natural resources.
Making dinner time play time!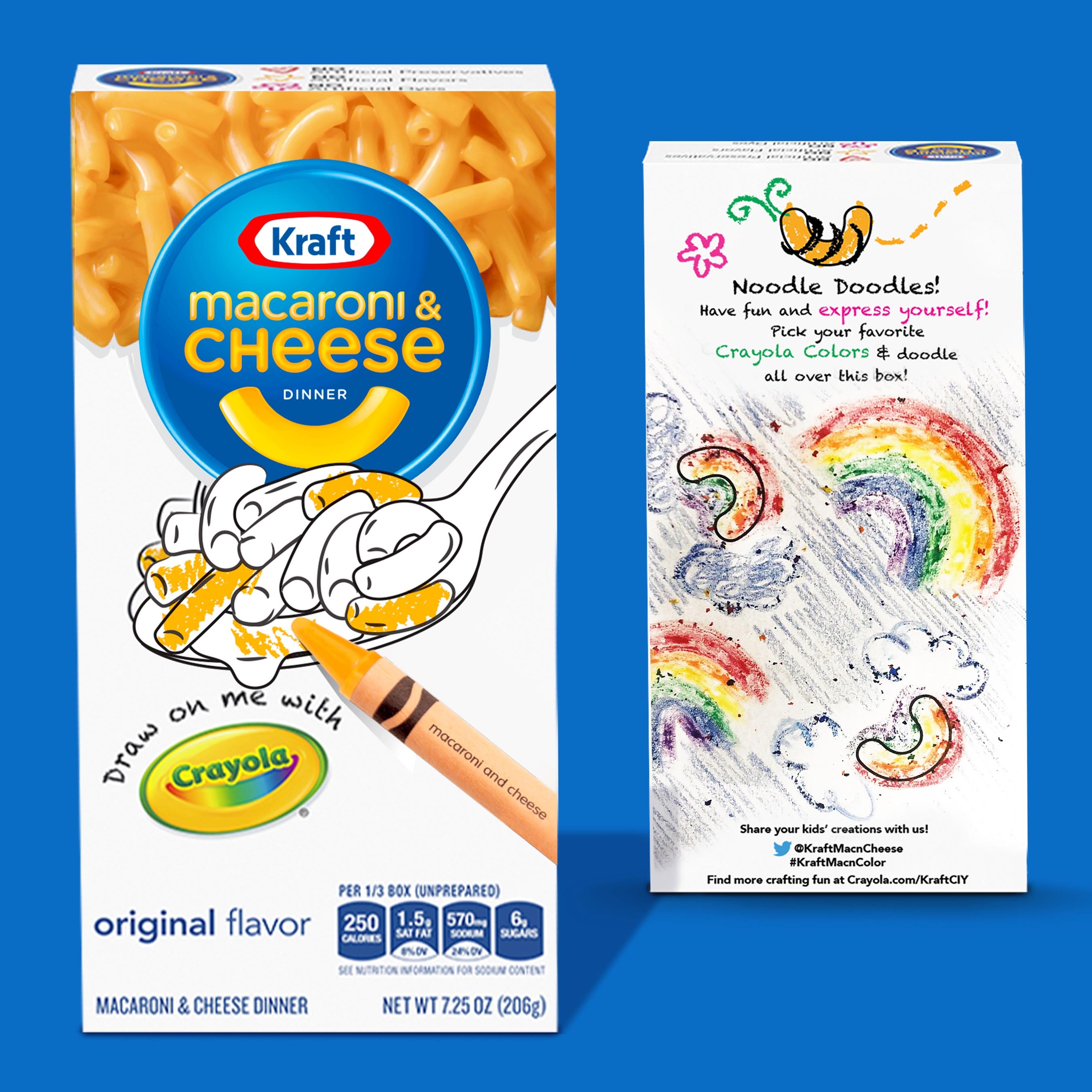 Image courtesy of Kraft

Designer: Kraft / Crayola
Description: Food giant Kraft partnered with Crayola to turn the iconic Kraft Mac & Cheese boxes into a blank canvas for children to create, draw, and colour. Over 2.5 million limited edition boxes were made available across the US in a number of major retailers
Bespoke Christmas magic from Fortnum and Mason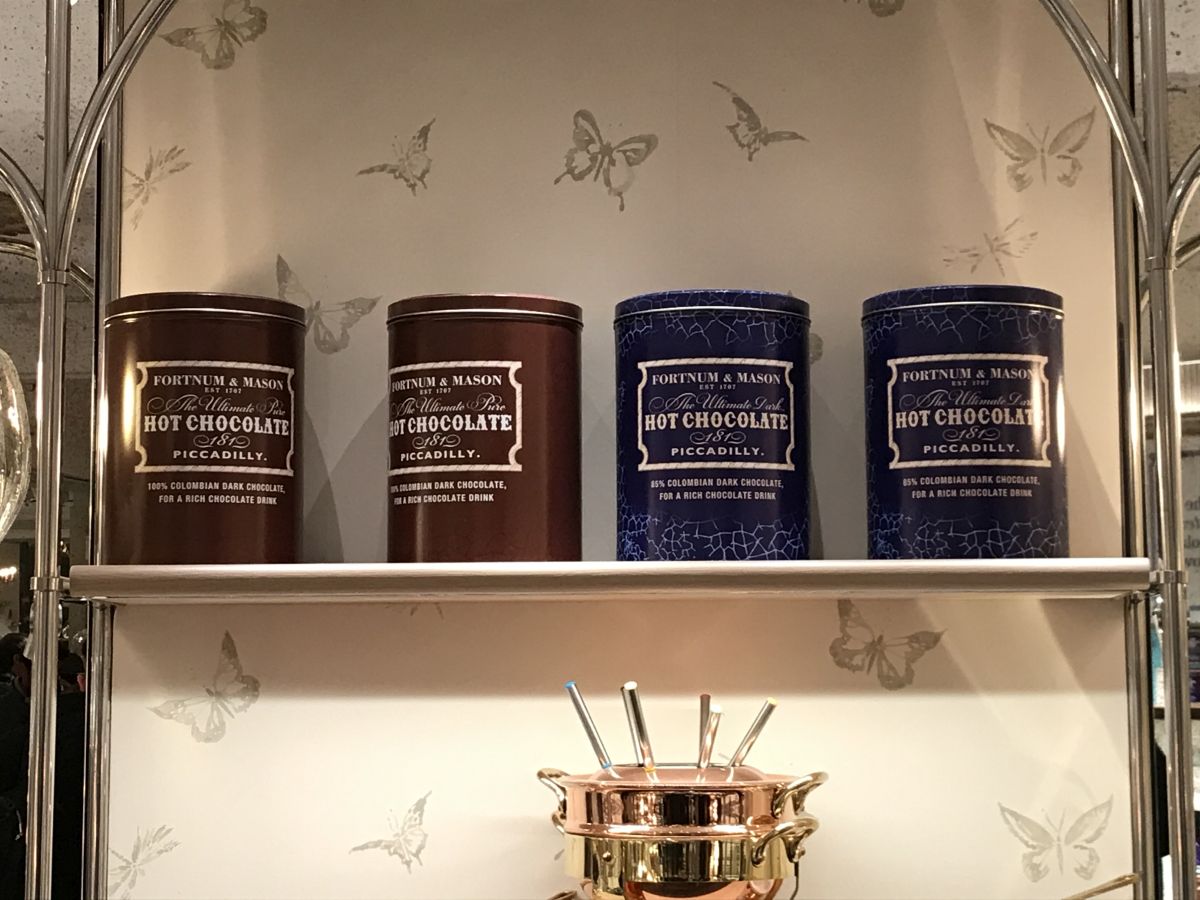 Image courtesy of Fujifilm

Designer: Fortnum and Mason / with William Say & Co
Description: World famous retailer Fortnum and Mason worked with William Say & Co and Fujifilm to produce this bespoke short run of printed tins for a Christmas display at a London store. Wilkinson Containers, William Say's sister company, used a demo Fujifilm Acuity B1 inkjet printer to complete the job.
World Cup winners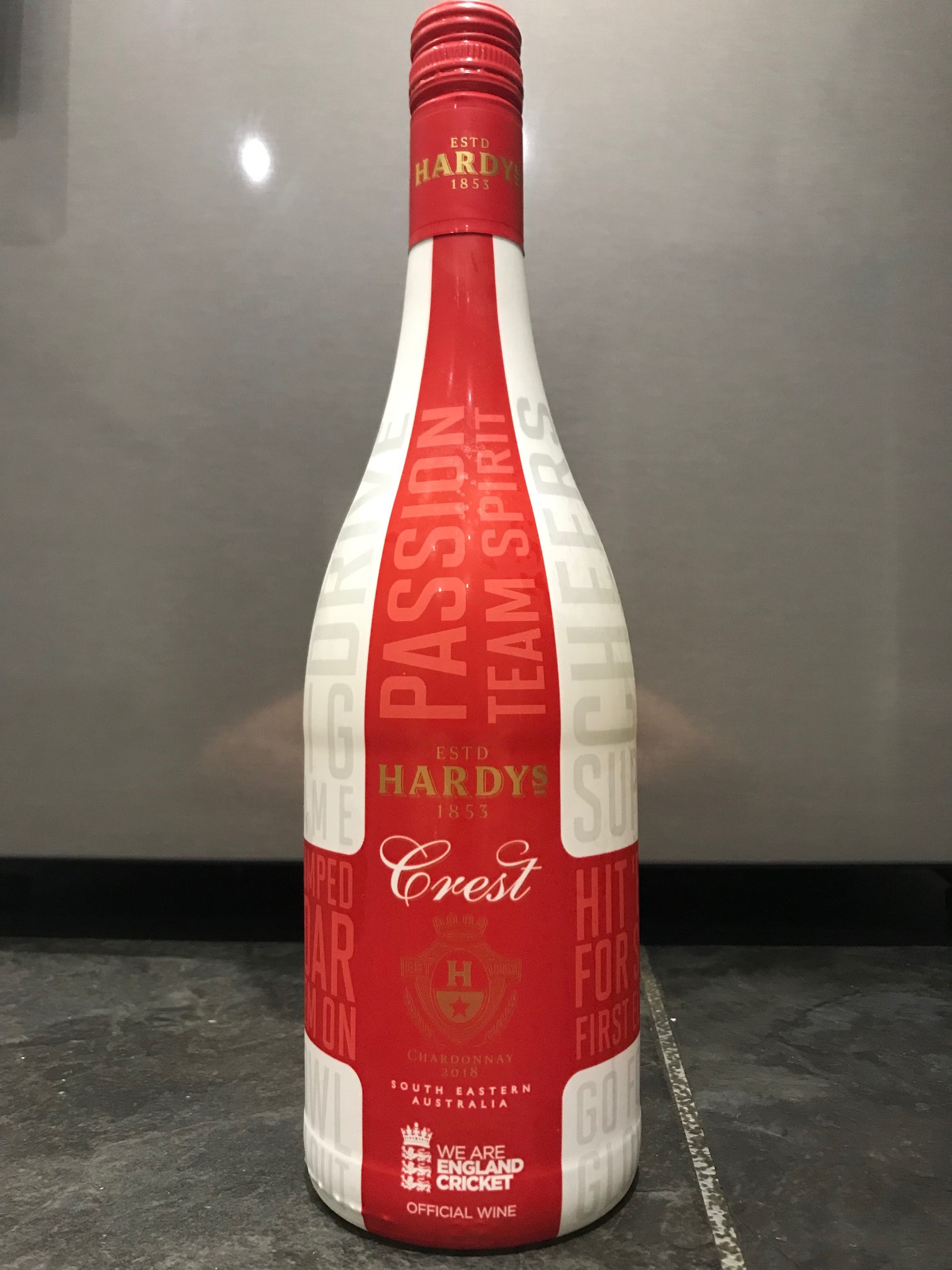 Image courtesy of Rob Fletcher

Designer: Hardy's
Description: 2019 was another big year of cricket, with the England men's team winning the Cricket World Cup in dramatic fashion. During the tournament, Hardy's, the official wine of England Cricket, produced this limited edition bottle for fans to enjoy while watching the action.
Happy ValenHeinz Day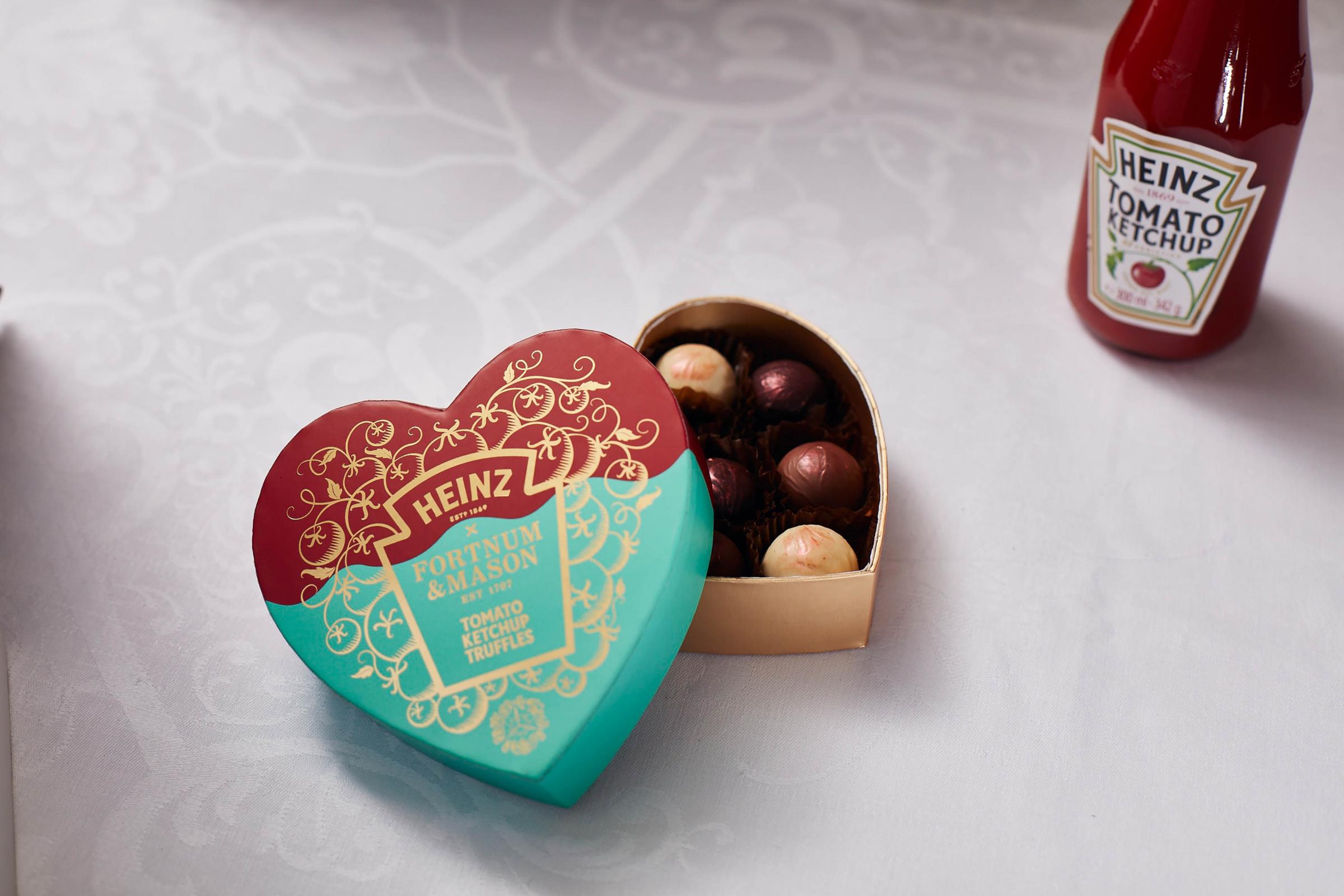 Image courtesy of Heinz

Designer: Heinz
Description: What did you get for the love of your life on Valentine's Day? Heinz came up with the unusual idea of Heinz Tomato Ketchup Truffles, complete with this romantic packaging, featuring the iconic Heinz label and branding.
Midi Print scoops FESPA honour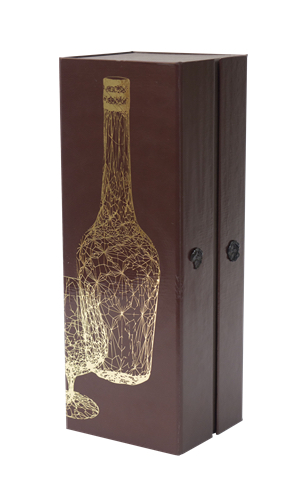 Image courtesy of Midi Print

Designer: Midi Print
Description: Midi Print of Russia won a FESPA Bronze Award in the 'Display and Packaging on Paper and Board' category for this flat packed magnetic closure luxury packaging box. Printed using offset litho, the box was enhanced with fine detail metallic gold cold foiling with patented Print Magic Metalux, and finished by screen printing a clear micro varnish surface pattern.
Stranger Things from Coca-Cola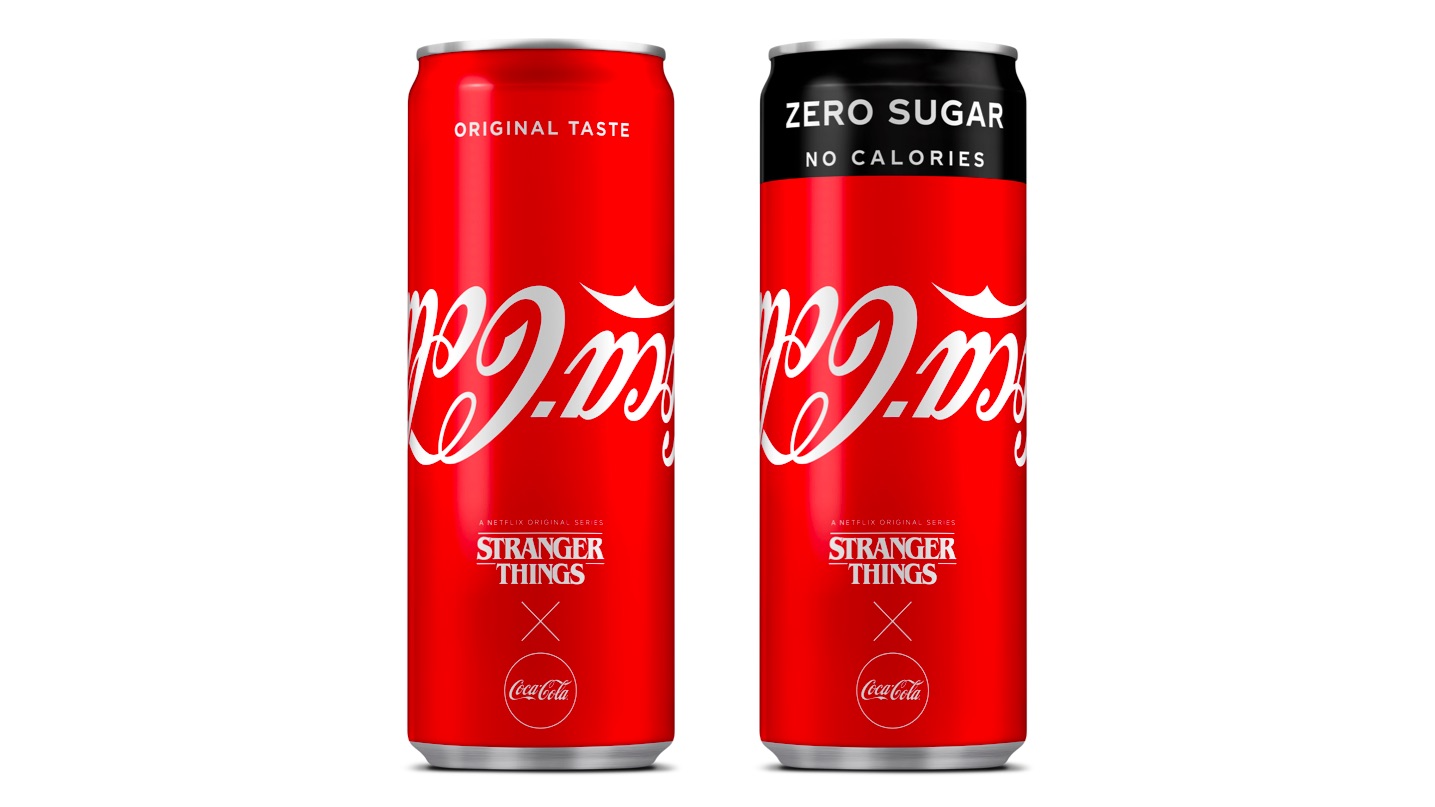 Image courtesy of Coca-Cola

Designer: Coca-Cola
Description: Soft drinks giant Coca-Cola celebrated the launch of series three of Netflix hit show Stranger Things with these limited edition cans. The cans were printed upside down in tribute to the 'Upside Down' world in Stranger Things.
Celebrating Pride with Radox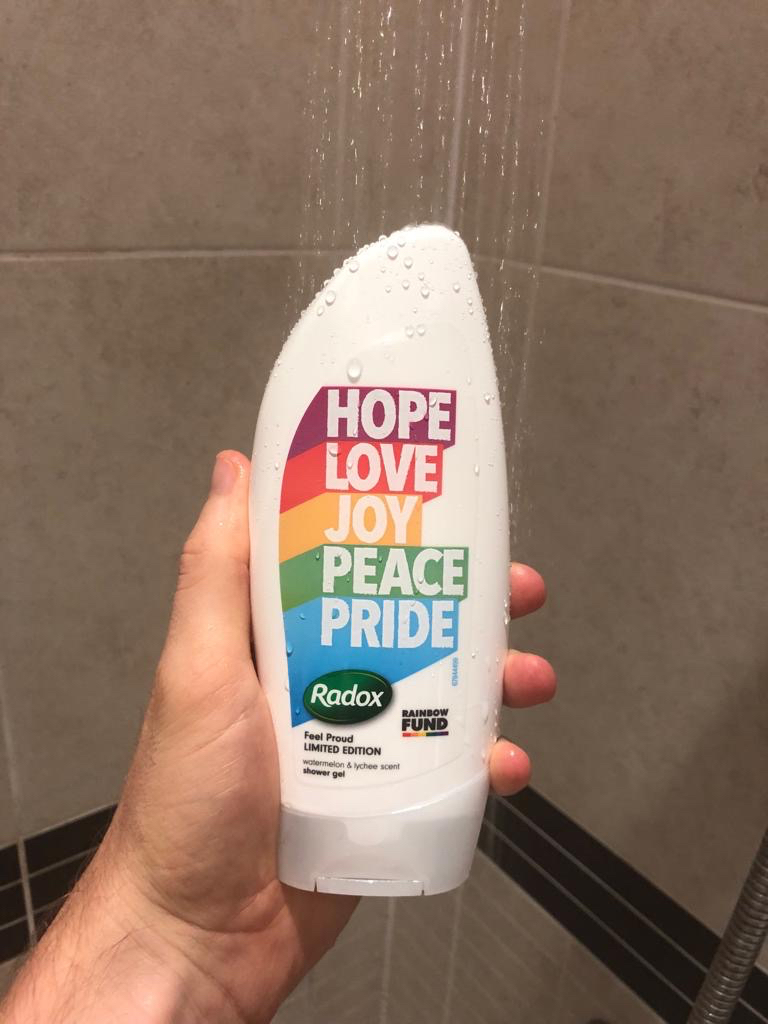 Image courtesy of Rob Fletcher

Designer: Radox
Description: Radox produced this limited edition bottle to raise funds for the Brighton Rainbow Fund, a central hub for local LGBTQ+ Community fundraising. The bottle featured the iconic LGBTQ+ rainbow colours, as well as the words 'Hope, Love, Joy, Peace, Pride'.
Plant power in packaging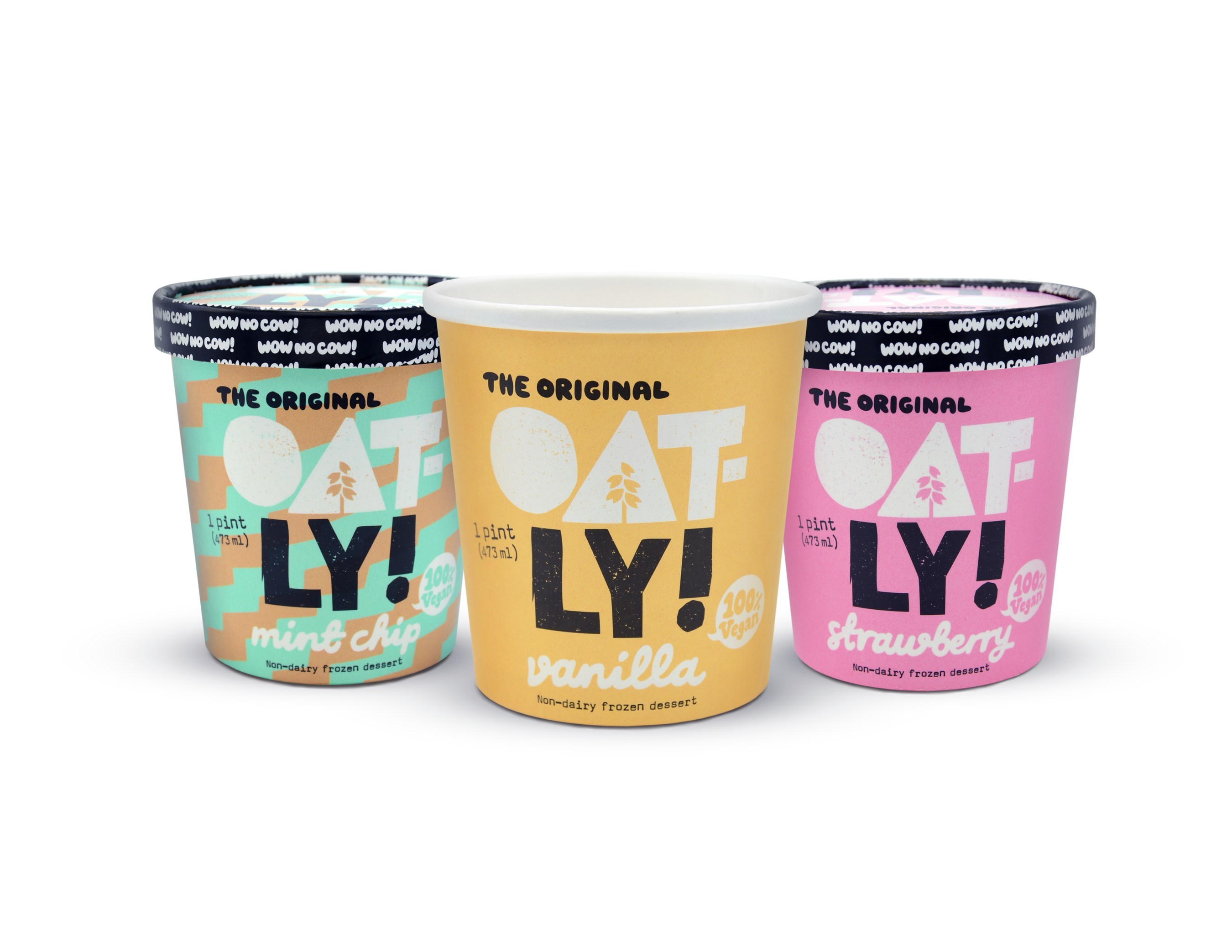 Image courtesy of Evergreen Packaging

Designer: Evergreen Packaging / Oatly
Description: Plant-based packaging solutions Evergreen Packaging linked up with ice cream brand Oatly to produce environmentally friendly packaging. Through its packaging converting partner Stanpac Packaging, Oatly switched to Evergreen Packaging's Sentinel Fully Renewable Ice Cream Board for Oatly Frozen, which is made from oats instead of cow's milk.
Spooky stuff from Fanta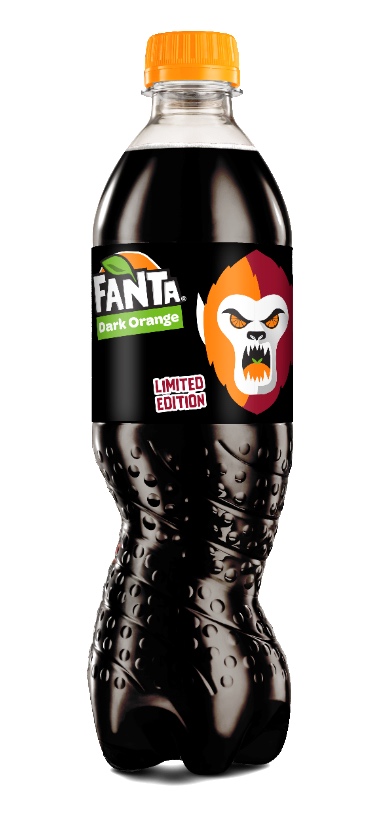 Image courtesy of Coca-Cola

Designer: Coca-Cola
Description: Coca-Cola released a special, limited edition drink for Halloween 2019 in the form of 'Fanta Dark Orange'. To complement the scary drink, Coca-Cola rolled out a selected of spooky packaging, complete with roaring werewolf.
England Rugby eat like Kings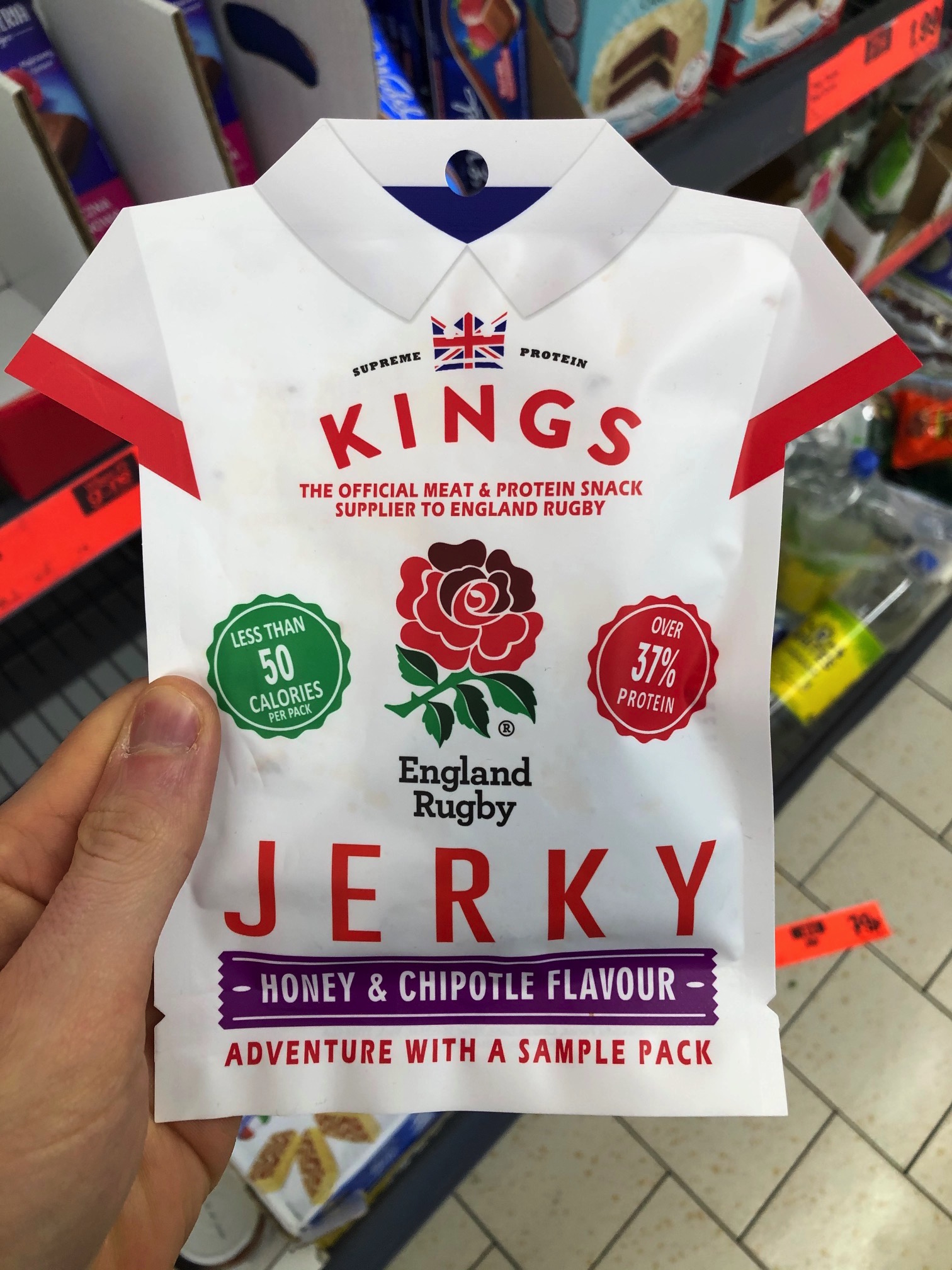 Image courtesy of Rob Fletcher

Designer: Kings
Description: England narrowly missed out on the 2019 Rugby World Cup, losing to South Africa in the final. Kings, the official meat and protein snack supplier to England Ruby, released this special range of packaging for its jerky products for the tournament.
Toasting a FESPA Gold Award winner

Image courtesy of P&P Promotion

Designer: P&P Promotion
Description: Another FESPA Award winner and P&P Promotion from Italy won Gold in the 'Direct Printing on Three Dimensional Products' category for this job. The Bordolese conical bottle was hot screen printed using white and pure platinum before being hot foiled in copper and finished with the application of a brass plate using thermal fusion.
Disaronno and Diesel delight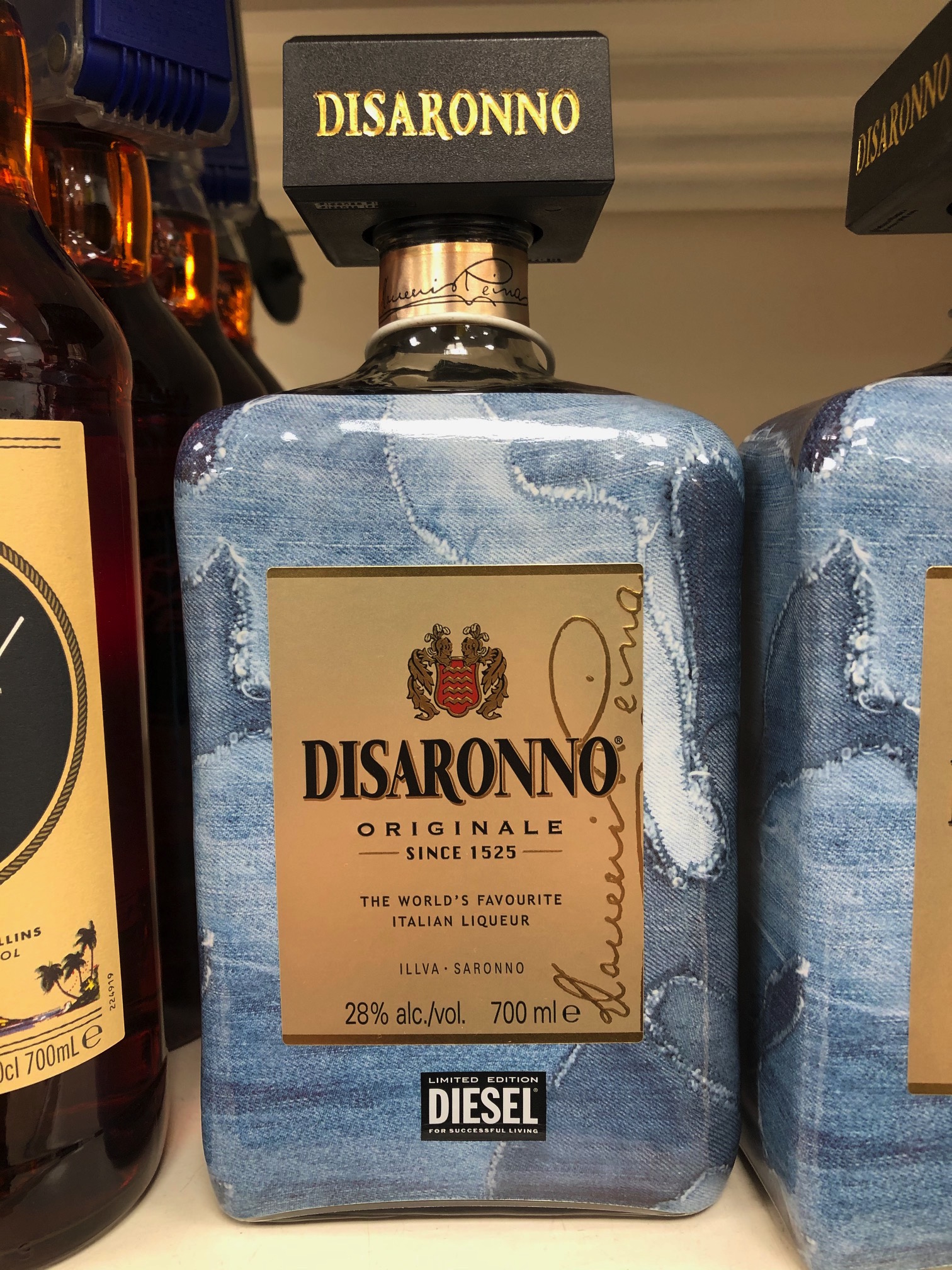 Image courtesy of Rob Fletcher

Designer: Disaronno / Diesel
Description: World famous liquor Disaronno linked up with fashion brand Diesel to produce this limited edition bottle. The bottle features a denim design to copy Diesel's iconic jeans range.
Shape of You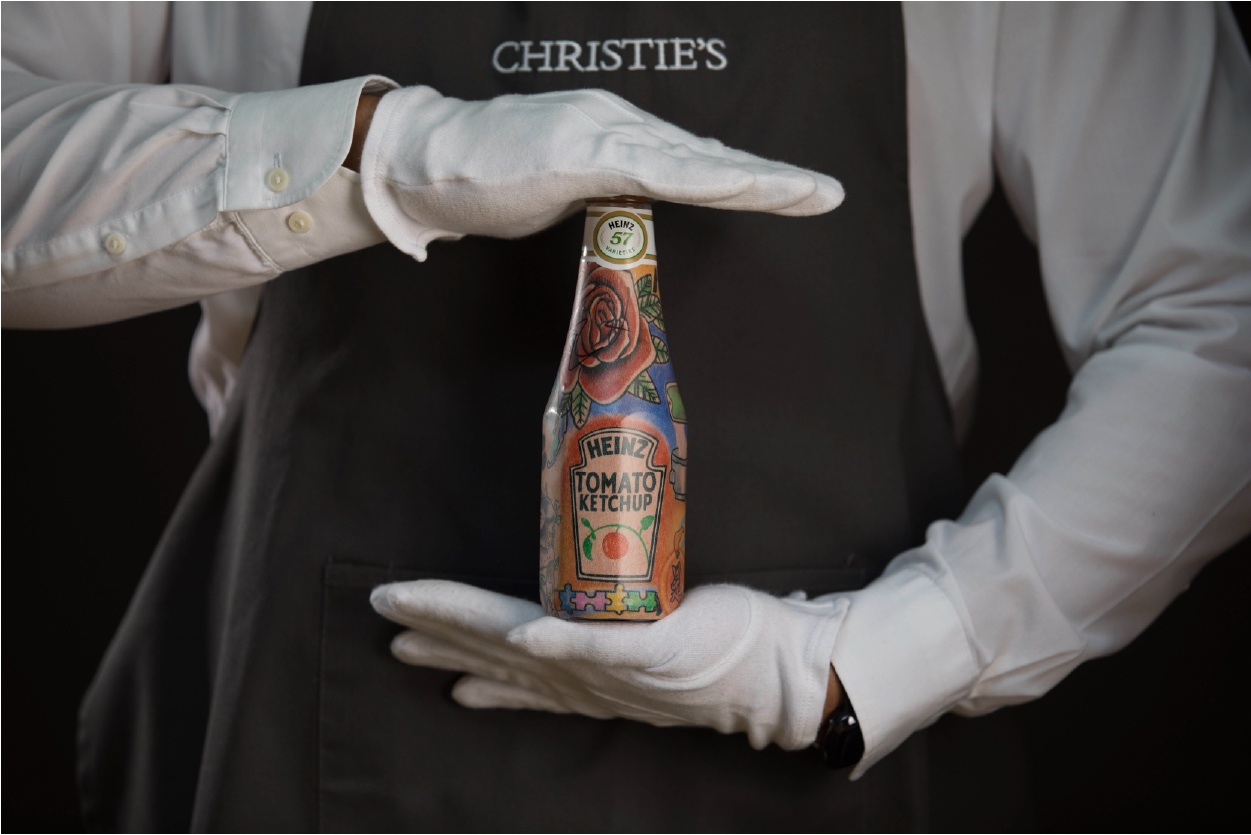 Image courtesy of Heinz

Designer: Heinz
Description: Heinz features again after teaming up with singing superstar Ed Sheeran to create this attractive bottle as part of its 150th birthday celebrations. Sheeran, himself a huge fan of Heinz Tomato Ketchup, lent his tattoos to Heinz to use on the bottle, culminating in 'Ed Sheeran X Heinz Tomato Ketchup, Tattoo Edition'.
Tickled pink with Coca-Cola

Image courtesy of Coca-Cola

Designer: Coca-Cola
Description: Coca-Cola turned some of its can pink to mark Beast Cancer Awareness month and support a major charitable cause at the same time. Funds from the sale of the limited edition cans were sent to supermarket Asda's 'Tickled Pink' campaign, which raises money for the Breast Cancer Care and Breast Cancer Now charities.


Interested in joining our community?
Enquire today about joining your local FESPA Association or FESPA Direct