Features
Top 20 Outdoor Printed Applications 2022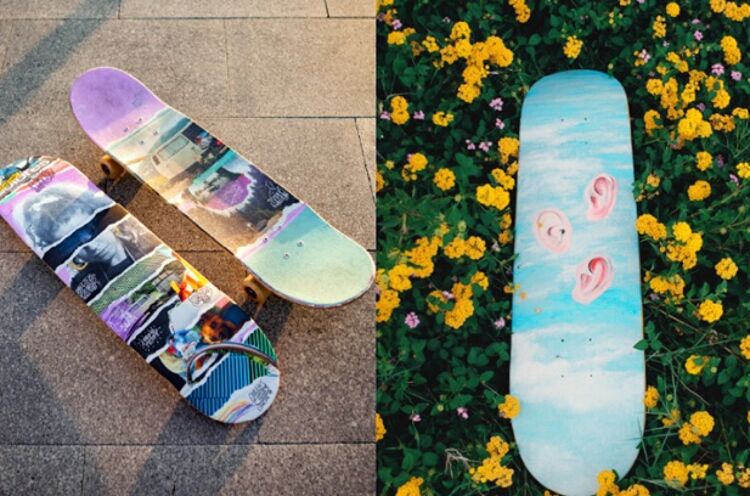 With innovative inspiring examples of print all around us, FESPA.com picks out some of the applications that caught our eye whilst out and about in 2022.
No matter what direction you are heading, the chances are that you will see print in some form of another while on your travels.

Be this a gigantic billboard that towers over people walking up and down a busy high street, or smaller, more intimate, pieces of print that are more subtle but just as effective, there is plenty to celebrate in outdoor print.

Here, FESPA.com hits the road in search of some of the best printed outdoor applications of last year…
Colourful transformation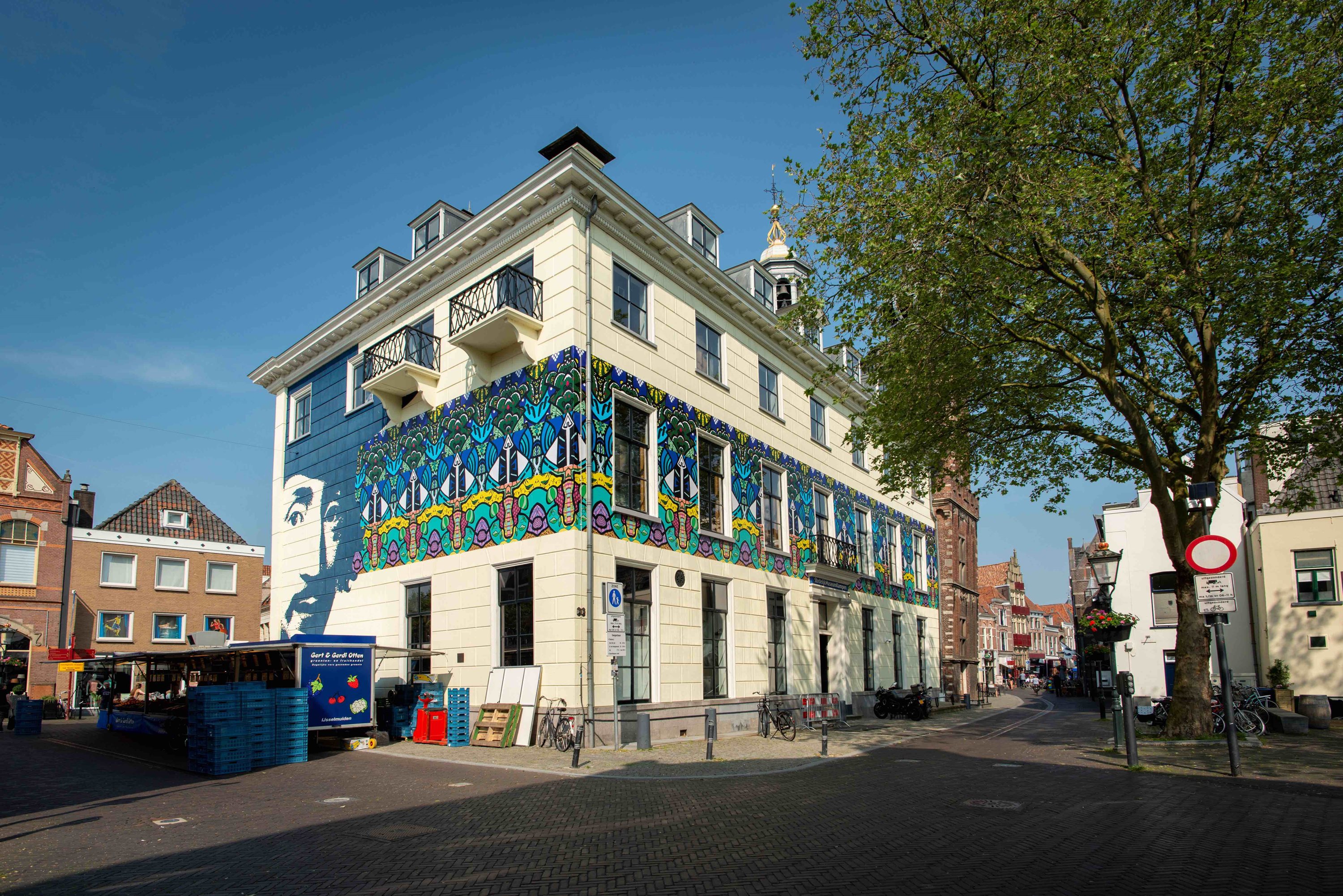 Designer: PPP Nederland
Description: Dutch large-format digital print business PPP Nederland used its new HP Latex 2700W to produce this eye-catching set of graphics, which were applied to the exterior of a building. The company specialises in self-adhesives graphics.

Image courtesy of PPP Nederland
Should've gone to Specsavers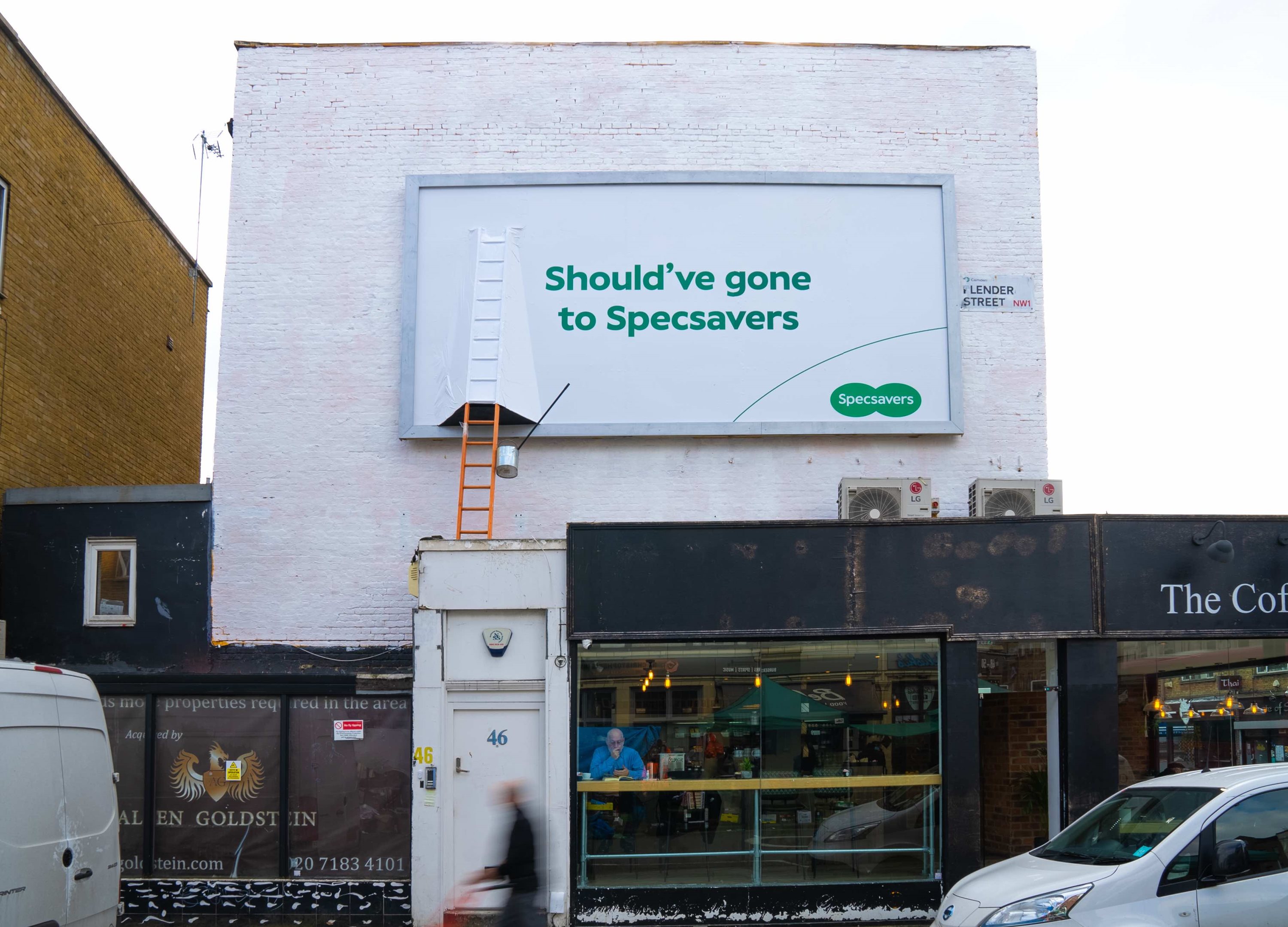 Designer: Specsavers / Talon
Description: Opticians chain Specsavers teamed up with Talon on this humorous campaign, picturing people in situations where glasses may have helped them avoid disaster. In this example, one unlucky person got himself "trapped" under a printed billboard.

Image courtesy of Talon
Don't be chicken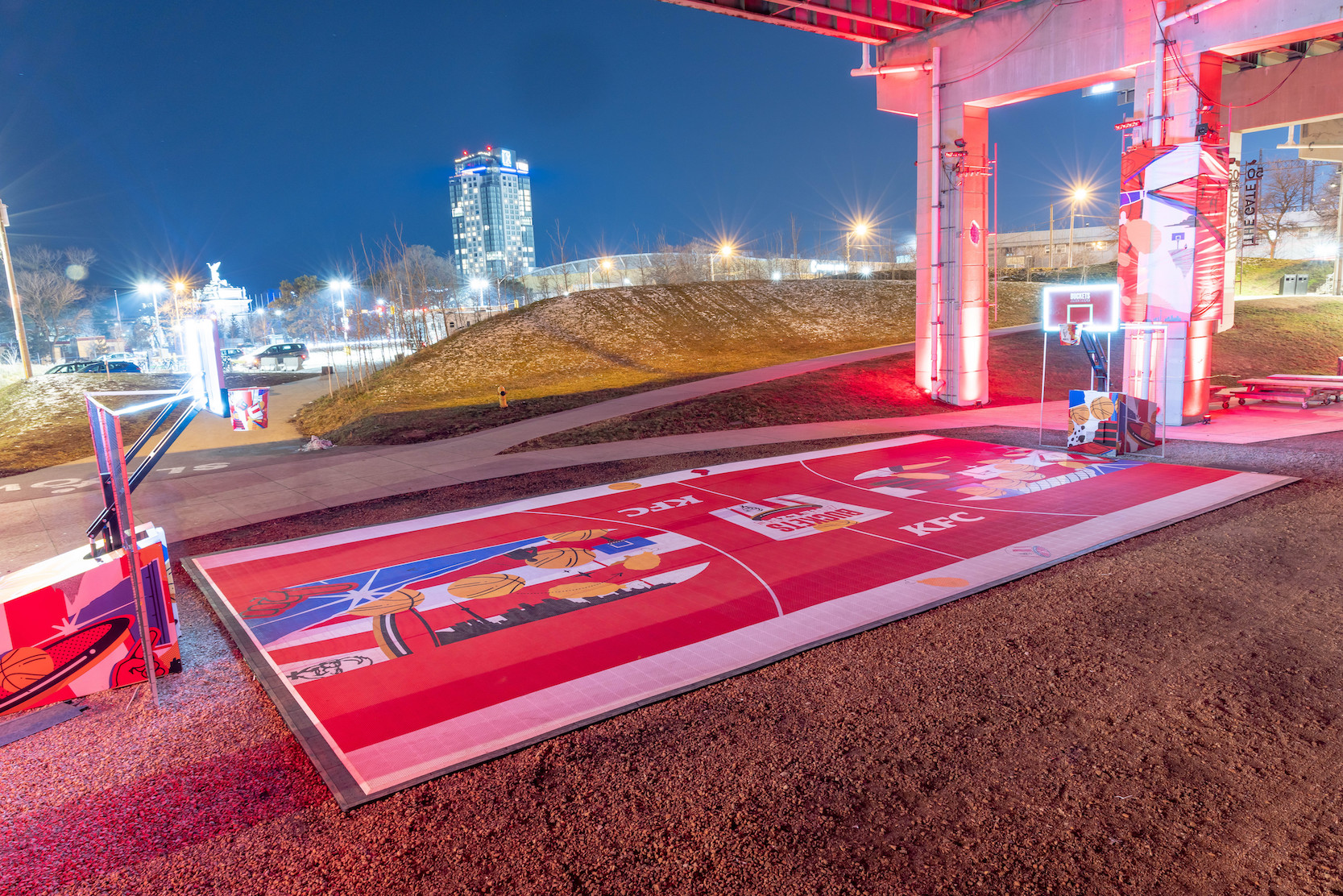 Designer: KFC Canada
Description: The Canadian arm of KFC produced a series of printed outdoor applications as part of a campaign to encourage people to play basketball outside in the winter. The world's first winterised court featured a number of printed elements such as KFC-inspired bucket baskets.

Image courtesy of KFC Canada
Educating the masses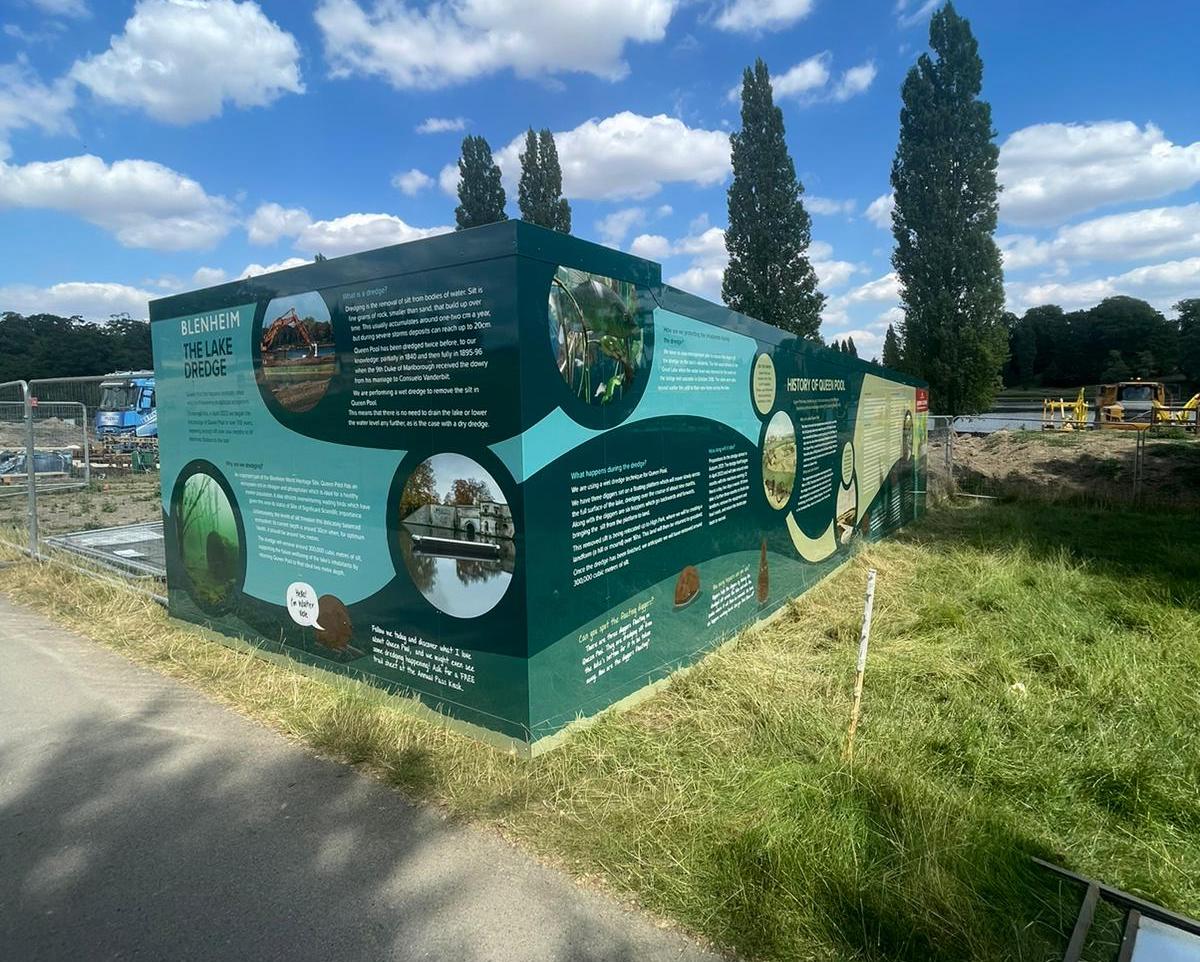 Designer: MacroArt
Description: The first of two pieces from MacroArt, this project required the company to produce a series of hoardings for use at England's historic Blenheim Palace. Hoardings included information about work that was ongoing at the site, educating visitors about the first dredging of Queen Pool in more than 100 years.

Image courtesy of MacroArt
Bet on it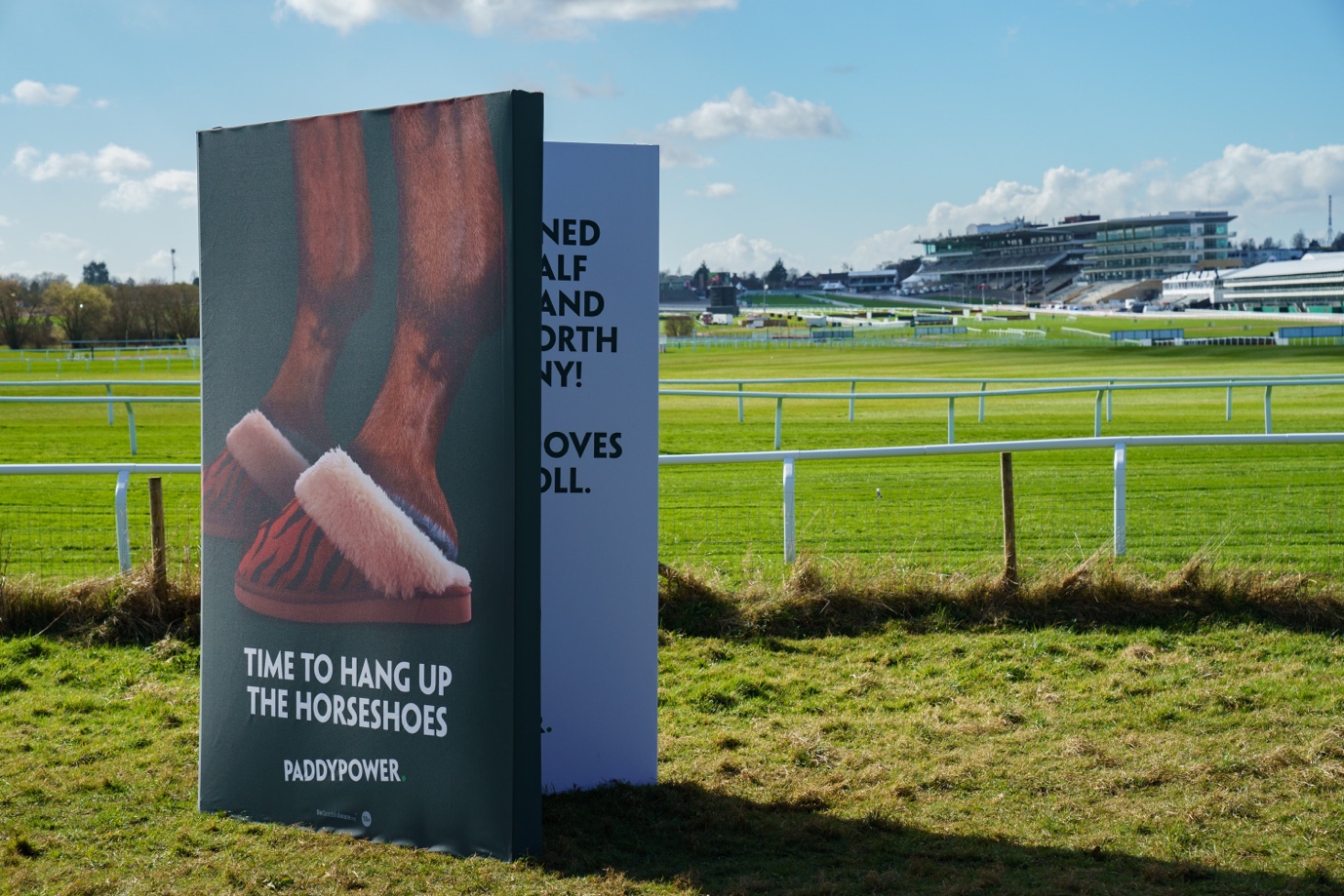 Designer: Paddy Power
Description: Bookmaker Paddy Power came up with this humorous piece in tribute to Tiger Roll, the famous racehorse that retired in 2022. A constant thorn in the sign of bookies for many years, Paddy Power printed a giant card to celebrate his retirement.

Image courtesy of Paddy Power

Minion masterpiece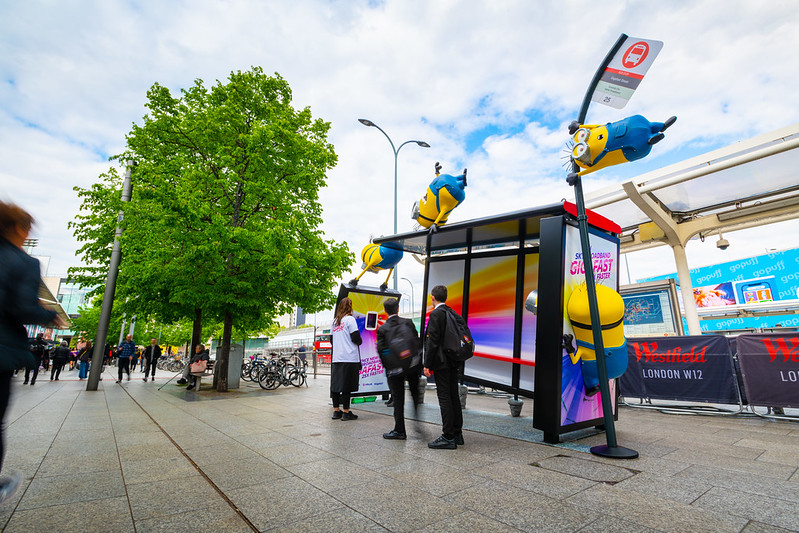 Designer: JCDecaux
Description: OOH leader JCDecaux worked with a host of brands on creative campaigns in 2022. This one caught our eye in particular, mixing print with 3D structures to capture the attention of consumers. The campaign for Sky Broadband featured models of the famous Minions struggling to hold on to a bus stop – due to the speed of Sky Broadband – while printed material provided the backdrop.

Image courtesy of JCDecaux

Going for gold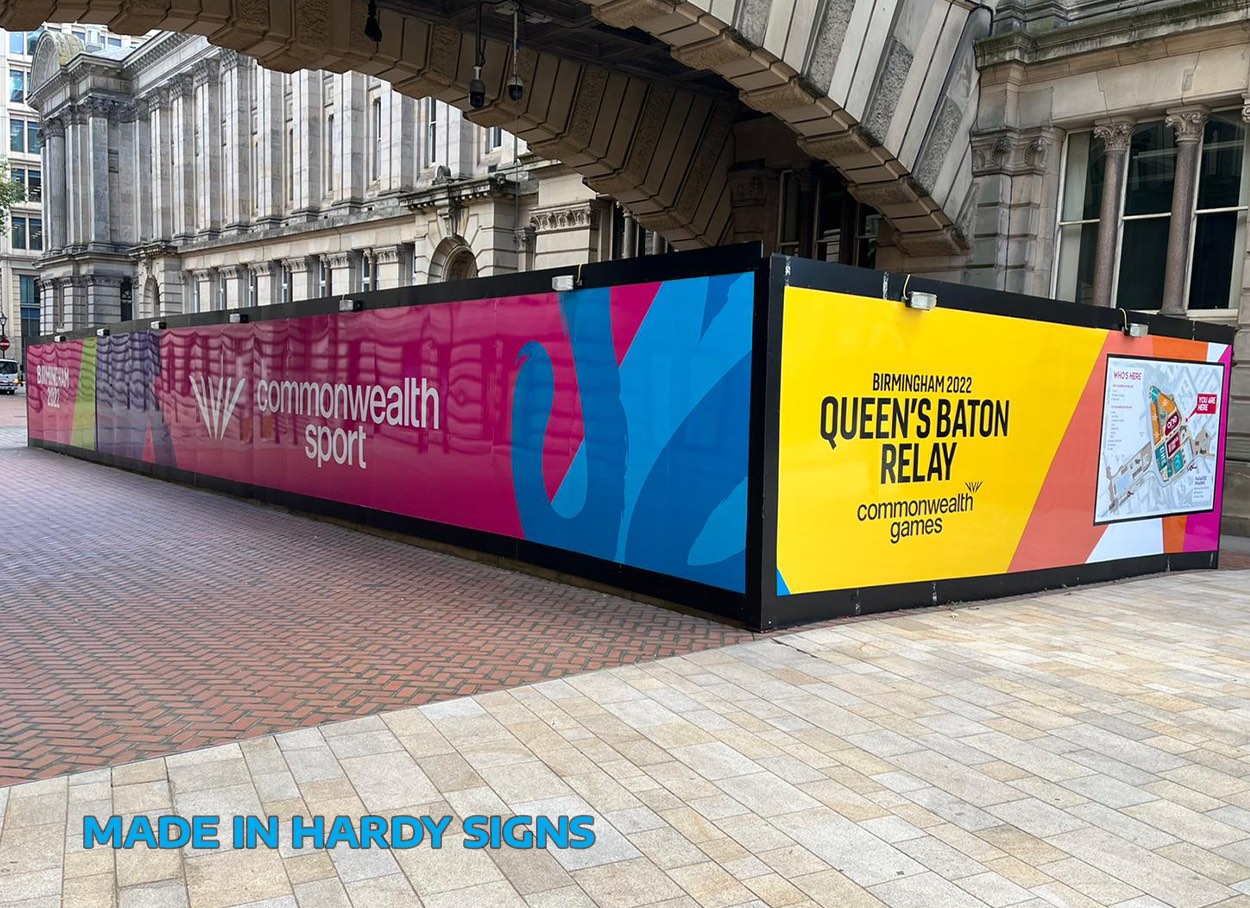 Designer: Hardy Signs
Description: The 2022 Commonwealth Games in Birmingham heralded a range of creative printed applications. Here, Hardy Signs partnered with CSM Live and Sandwell Council to produce signage including anti-graffiti lamination.

Image courtesy of Hardy Signs
Tasty treat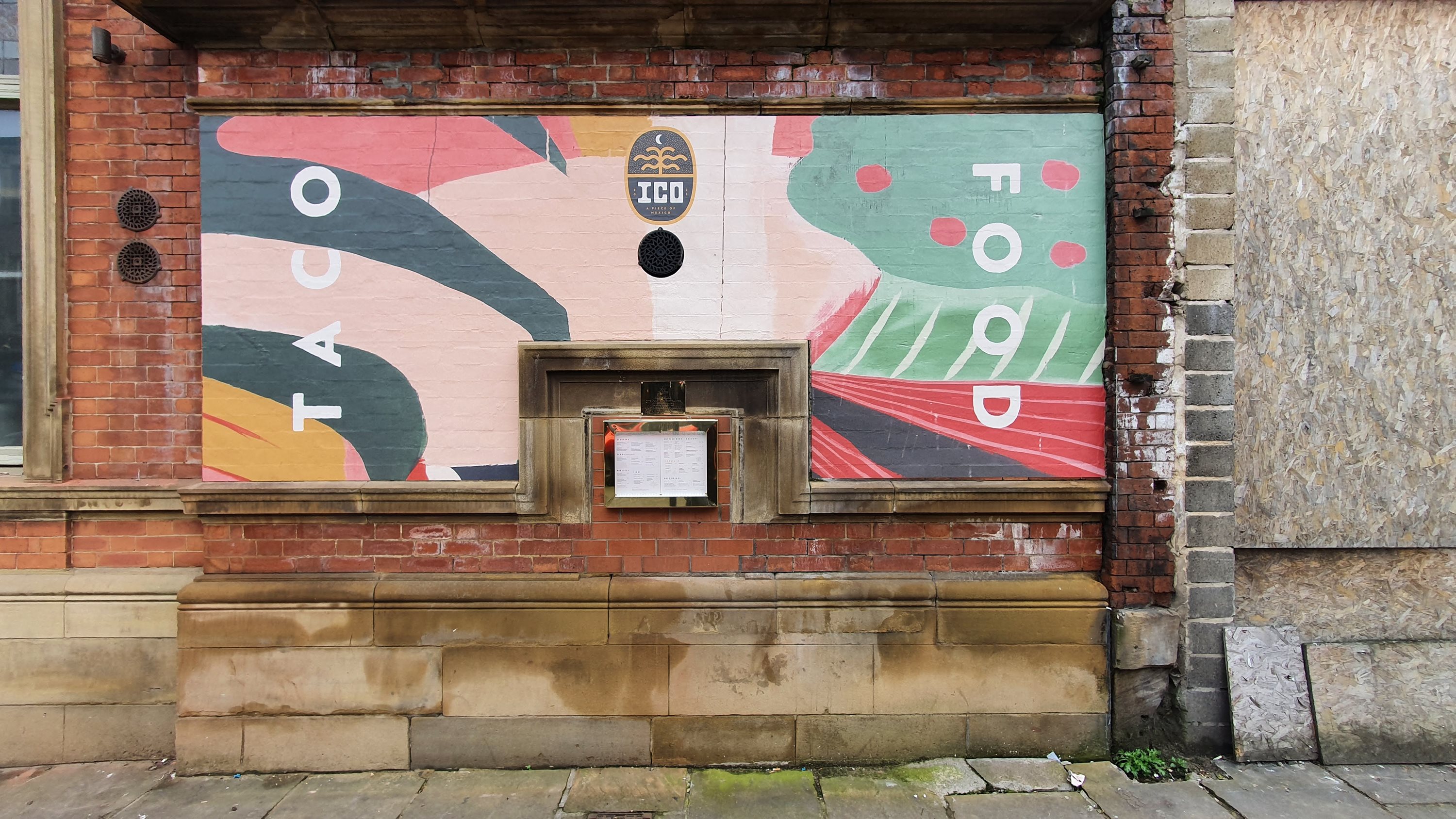 Designer: Turner Signs
Description: Turner Signs transformed the exterior of a new Mexican restaurant local to the business in Barnsley in the UK. The company printed the design onto Drytac Polar Street FX using its Mimaki CJV-150.

Image courtesy of Turner Signs
Playtime!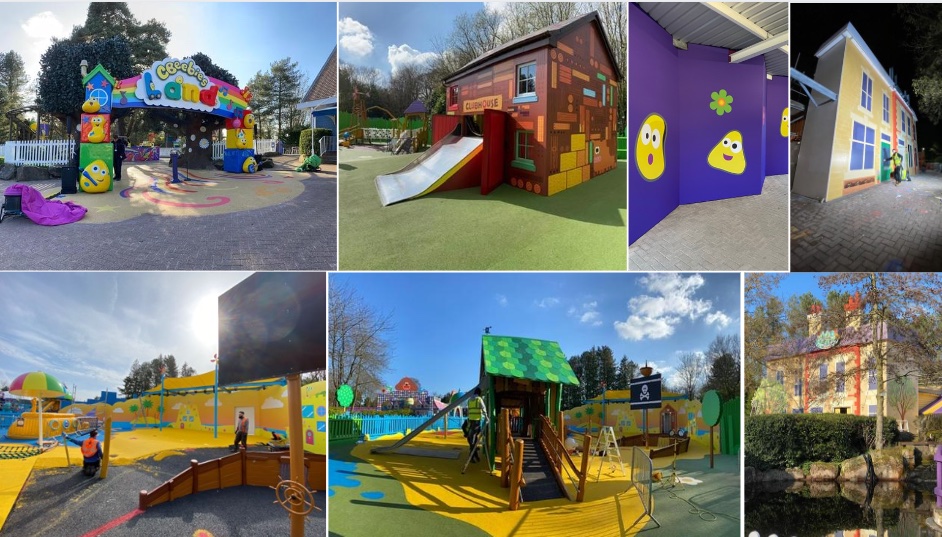 Designer: BBC/Merlin
Description: Ahead of re-opening for the summer 2022 season, Alton Towers approached Signs Express (Stoke) with a project involving the opening of three new areas of CBeebies Land. The company used a variety of signage including flags, aluminium composite signage, steel signage incorporating screens, internal and external wallpapers, vinyl wraps, large portal signs and interactive games.

Image courtesy of Signs Express (Stoke)
Let it be possible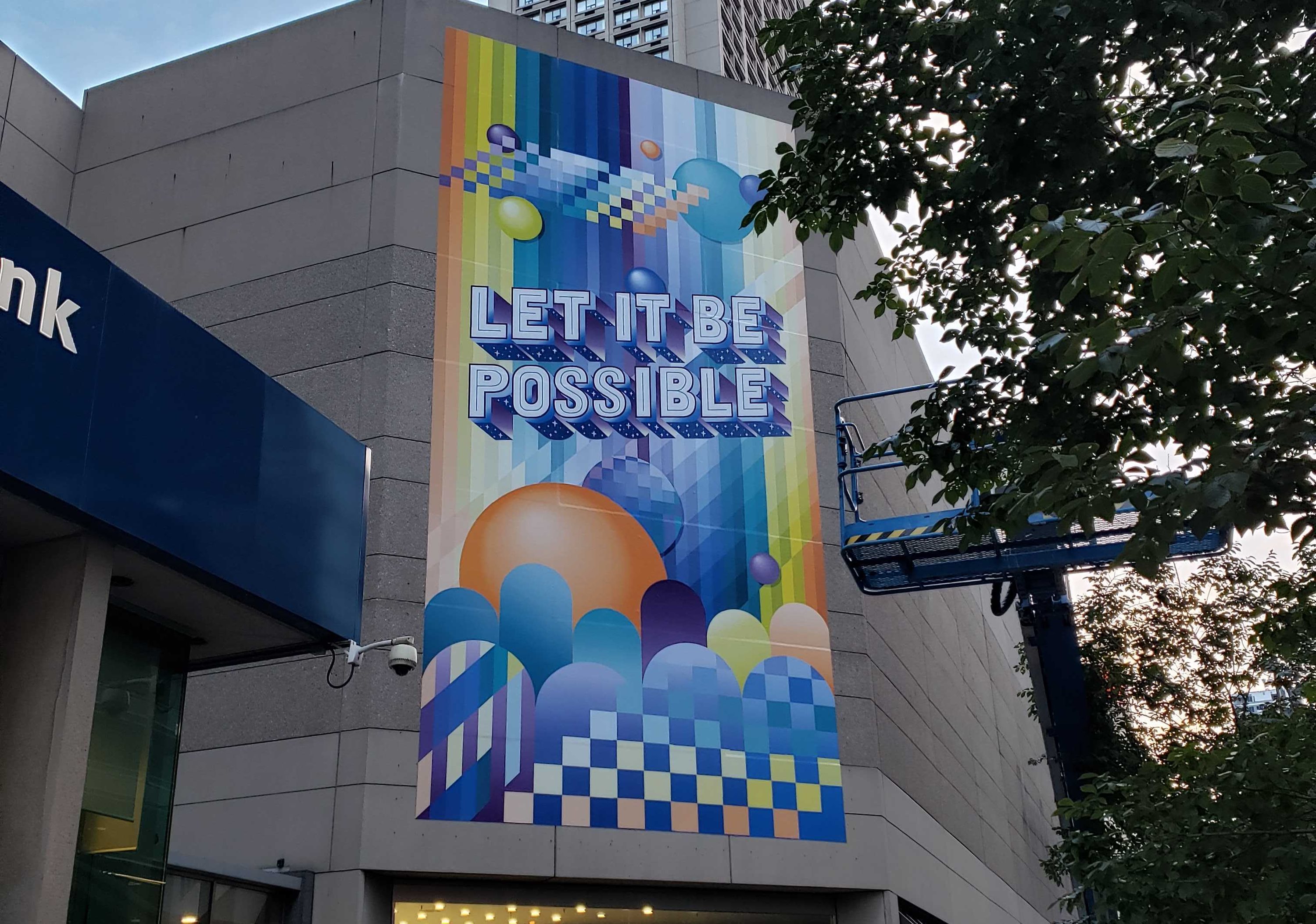 Designer: Creative Silhouettes
Description: Canadian large-format print company Creative Silhouettes used Drytac Polar Grip to create a striking application at a busy intersection in Toronto. The piece was printed on an HP R1000 Latex and applied to the side of a usually dull, grey building to add colour to the skyline.

Image courtesy of Creative Silhouettes
Planning for growth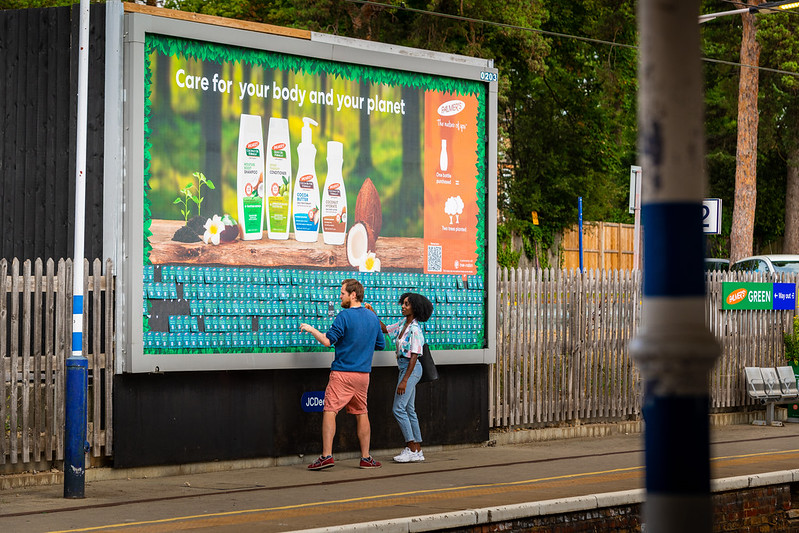 Designer: JCDecaux
Description: JCDecaux features again in our Top 20 for this innovative piece. The campaign promoted how for every bottle of Palmer's product purchased, the company would plant two trees. Consumers were also invited to take part, with pack of seeds placed at the bottom of the printed billboard, allowing passers-by to take a pack with them to plant at home.

Image courtesy of JCDecaux
The Bigger Crash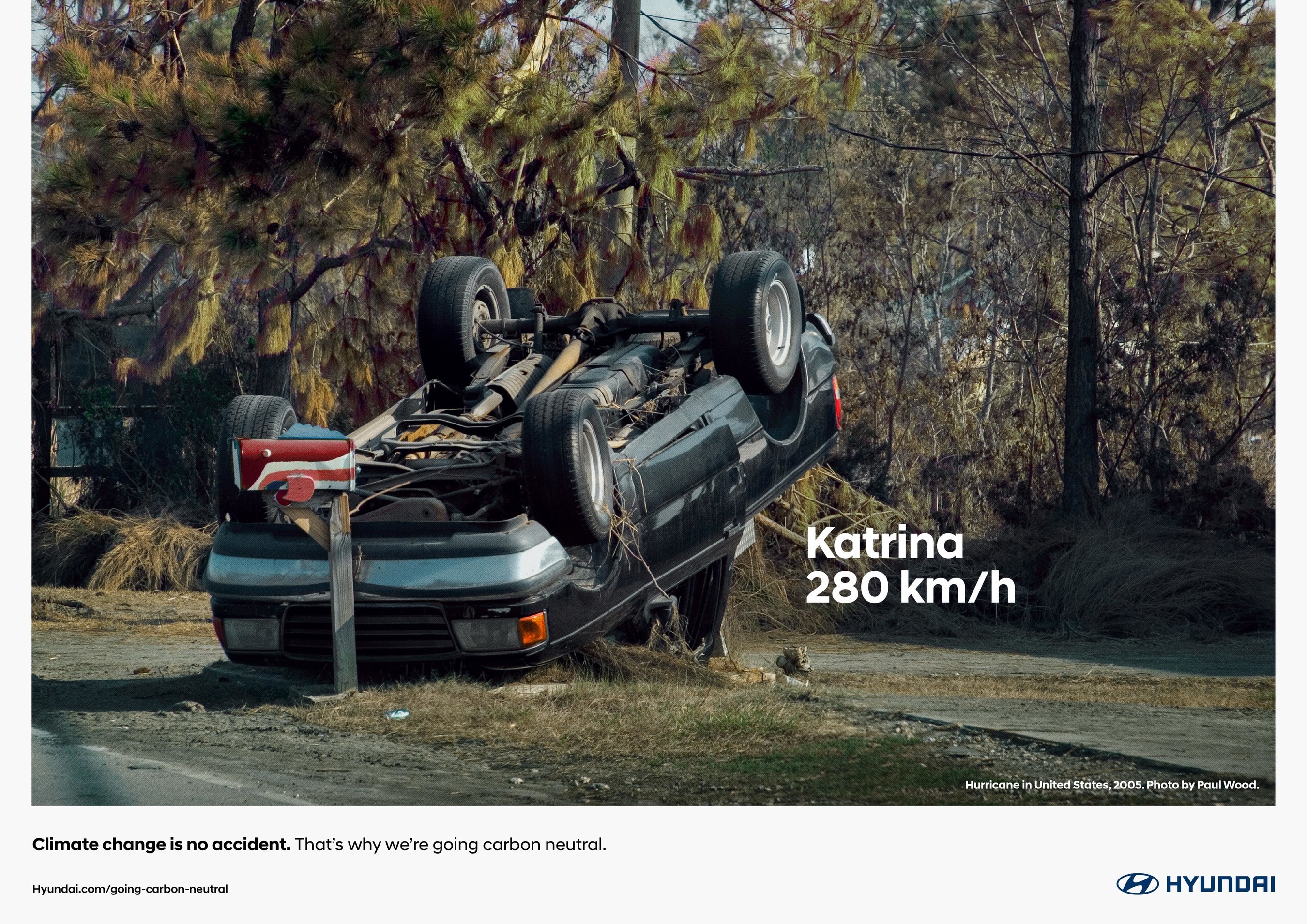 Designer: Hyundai
Description: Hyundai rolled out this multi-channel, impactful campaign in 2022. 'The Bigger Crash' aimed to raise awareness of climate change and the importance of change, with each image showing wrecked cars and vehicles as a result of natural disasters.

Image courtesy of Hyundai
Embrace opportunity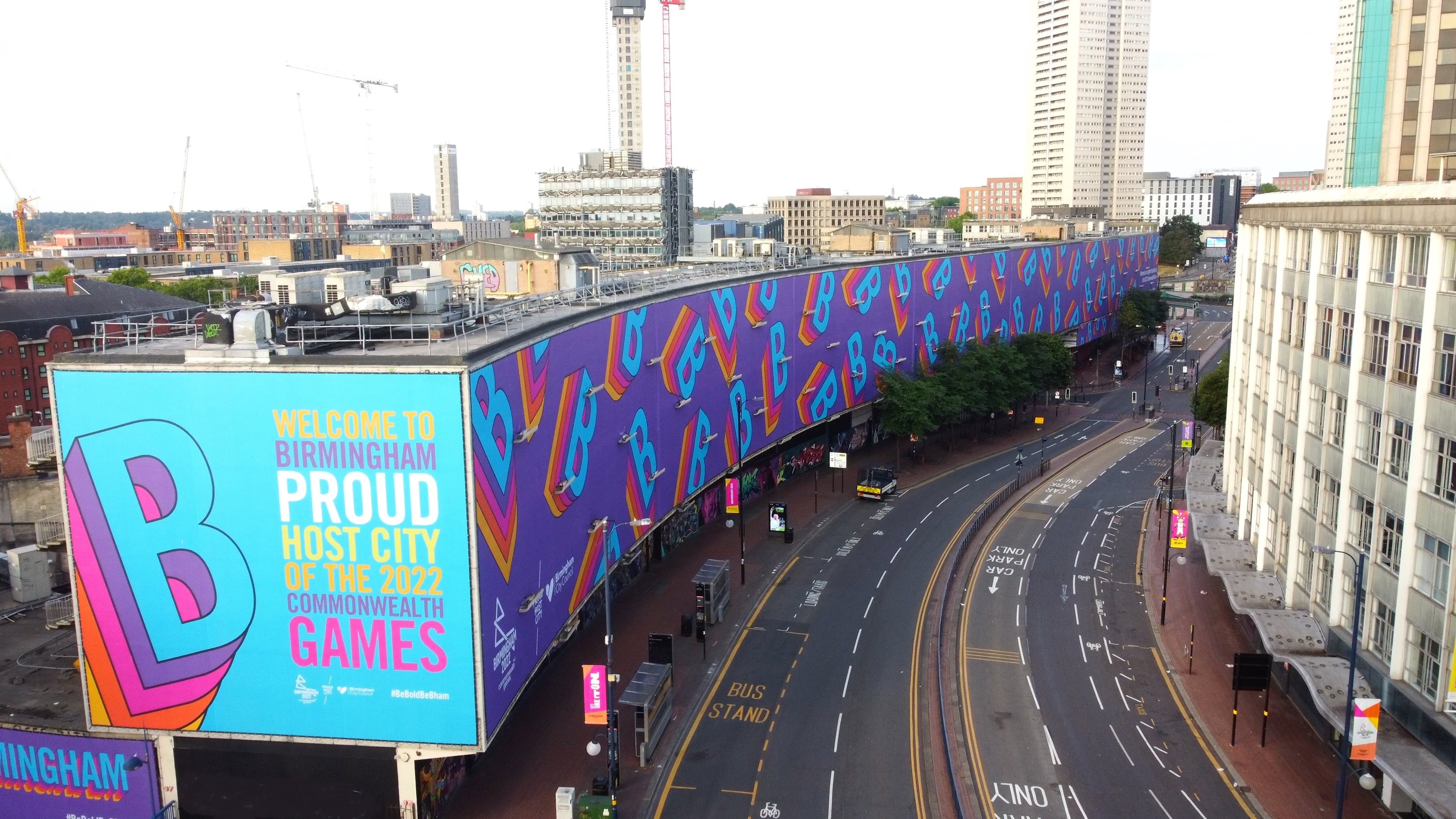 Designer: Embrace Building Wraps
Description: Another example of work available at major sporting events, Embrace Building Wraps produced a range of outdoor printed applications for the 2022 Commonwealth Games. The centrepiece was the SBQ Building Smallbrook Queensway, a 230m-long building that featured a series of bright graphics.

Image courtesy of Embrace Building Wraps
Taking flight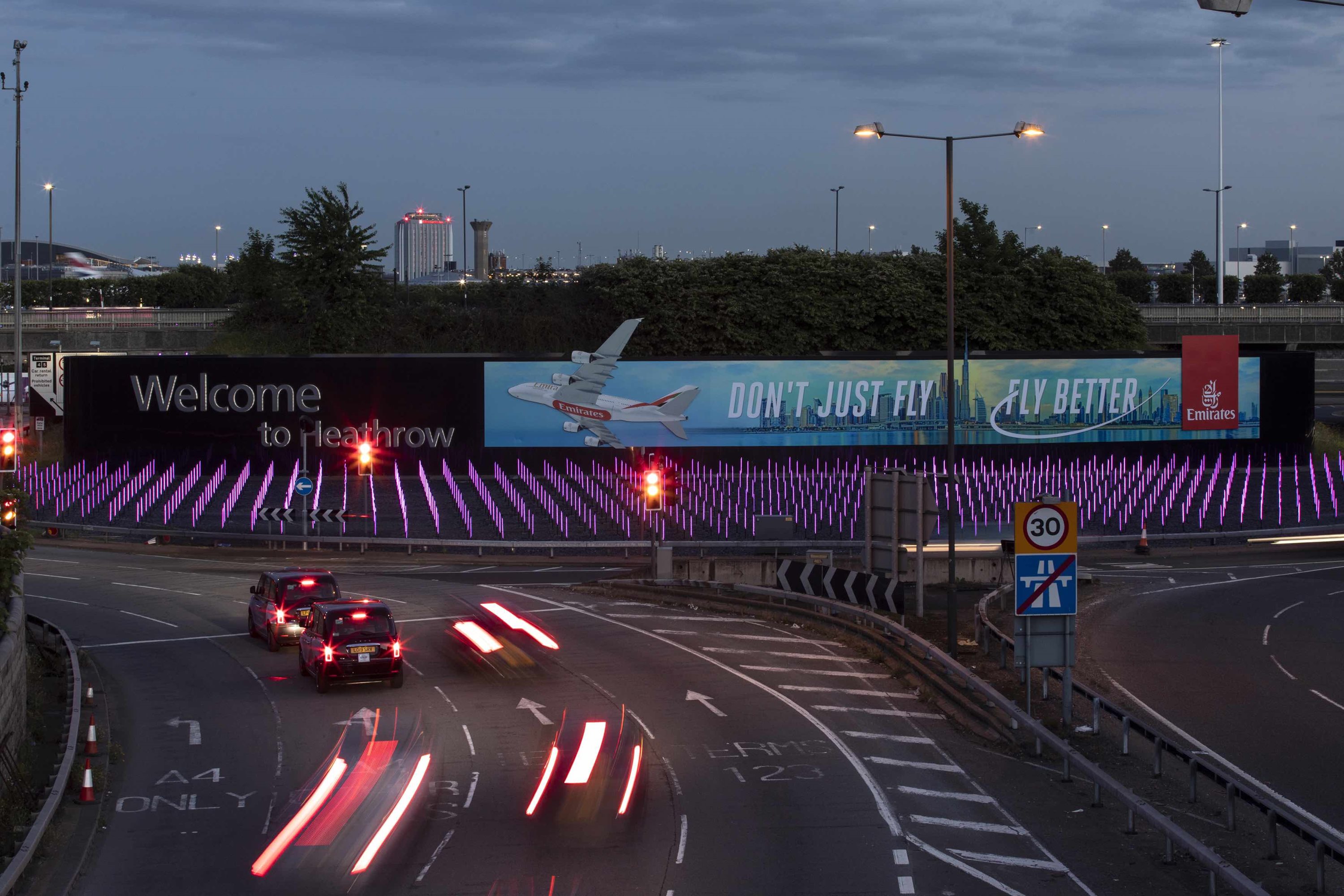 Designer: JCDecaux / Emirates
Description: Working with Emirates, JCDecaux produced a special, long-term hold for the airline at London Heathrow Airport. This clever, printed piece makes it seem as if the plane is flying away from the traditional rectangle billboard.

Image courtesy of JCDecaux
Three-dimensional in Borneo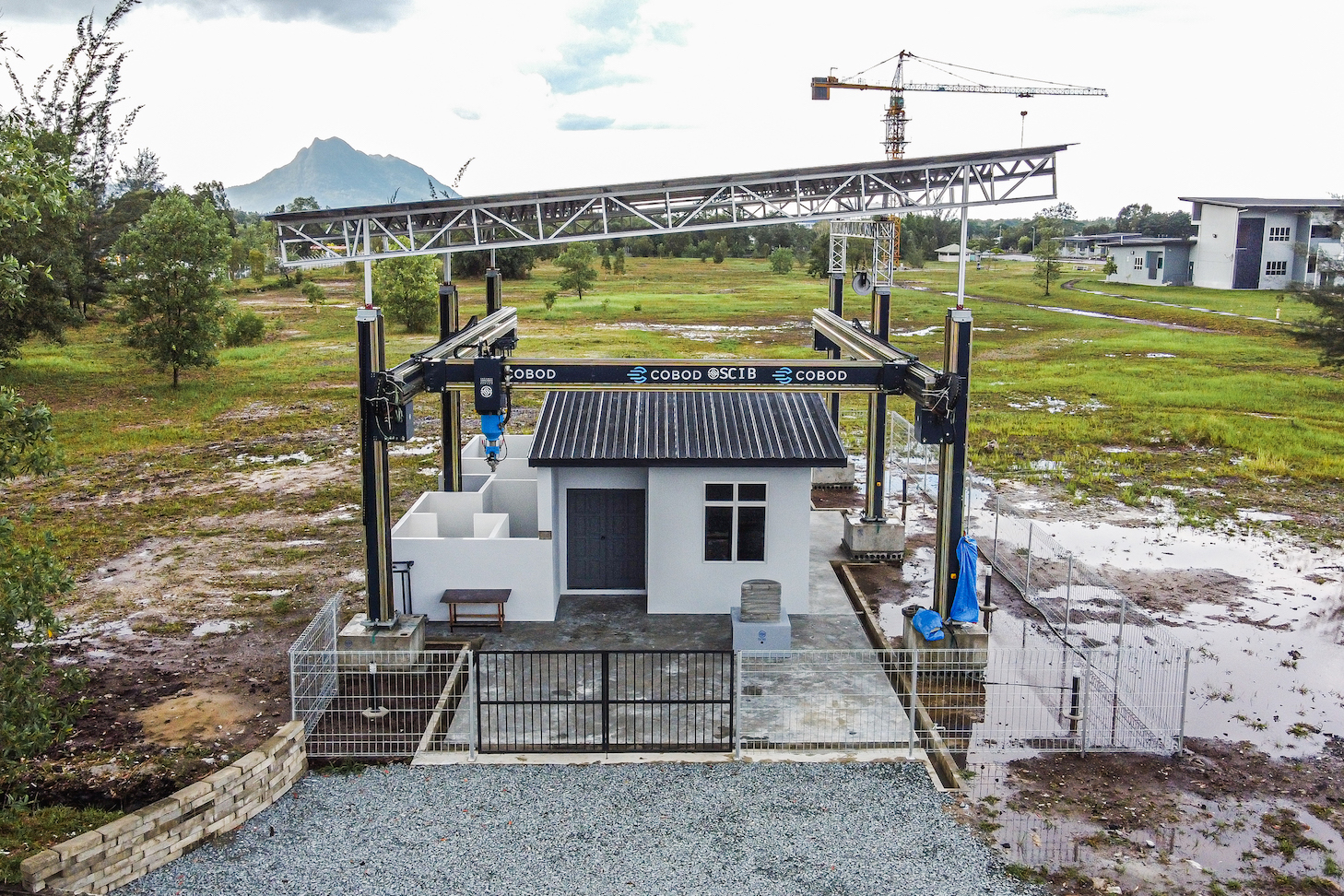 Designer: Sarawak Consolidated Industries Berhad
Description: Sarawak Consolidated Industries Berhad created the first-ever 3D-printed house in Borneo. The demo house will serve as an example as what could be possible in producing affordable housing in the region of Malaysia.

Image courtesy of Sarawak Consolidated Industries Berhad
Racing ahead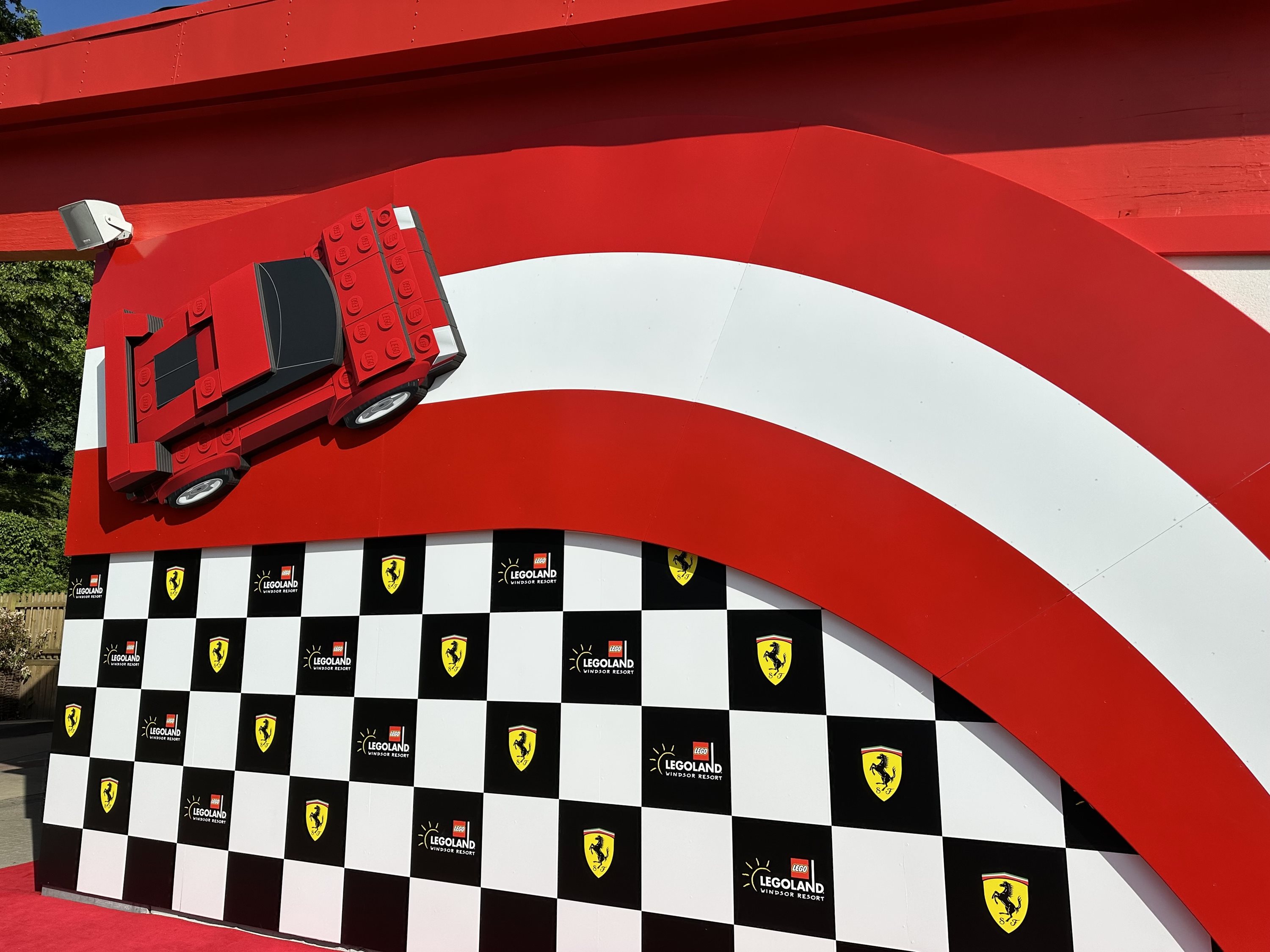 Designer: FASTSIGNS Kingston
Description: FASTSIGNS Kingston produced a series of graphics for use at the new Lego Ferrari Build & Race Experience at LegoLand Windsor Resort. The company used external vinyl prints to glass windows, silicon edge banners in frames, vertical 10mm FPVC banners on projecting arms and to create the 3D Ferrari model, used 10 layers of printed and routed 19mm FPVC applied to the outside of the building.

Image courtesy of FASTSIGNS Kingston
On board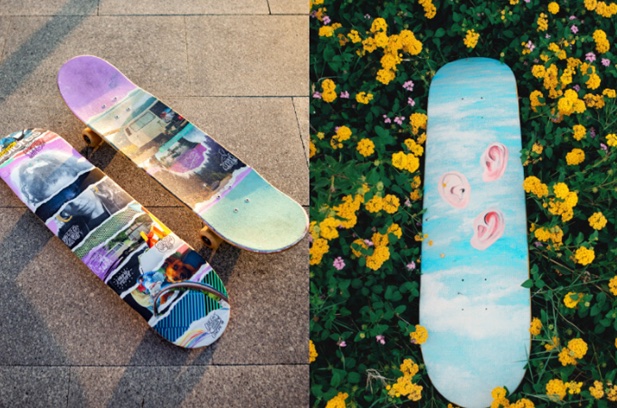 Designer: Roland DG/ Louisa Menke / Raisa Abal
Description: Perhaps not what you would immediately think of when it comes to outdoor print, but something that is certainly used outside. Roland DG partnered with two female skateboarders to create personalised skateboards using its TrueVIS VG3-640 inkjet printer.

Image courtesy of Roland DG
Circle of life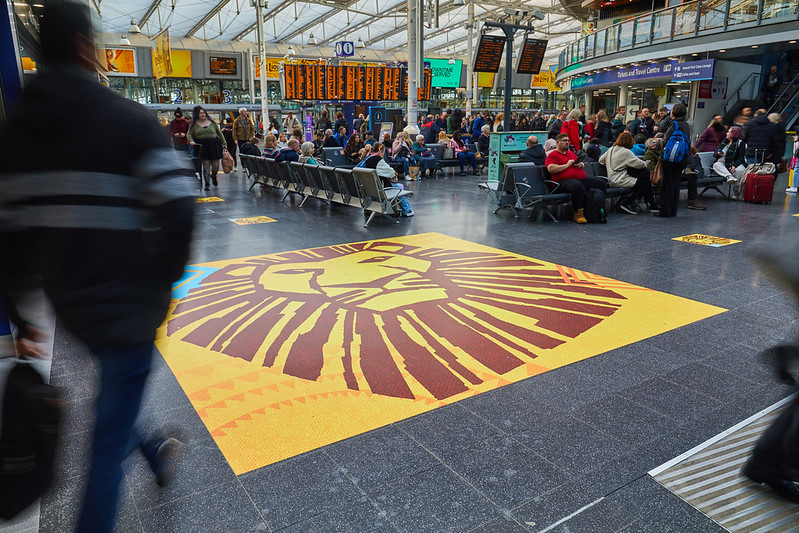 Designer: JCDecaux
Description: One of the longest running stage musicals in the UK, JCDecaux linked up with The Lion King to promote the show's dates in Manchester. JCDecaux produced and installed large floor graphics at Manchester Piccadilly station to catch the attention of passers-by.

Image courtesy of JCDecaux
Stairway to print heaven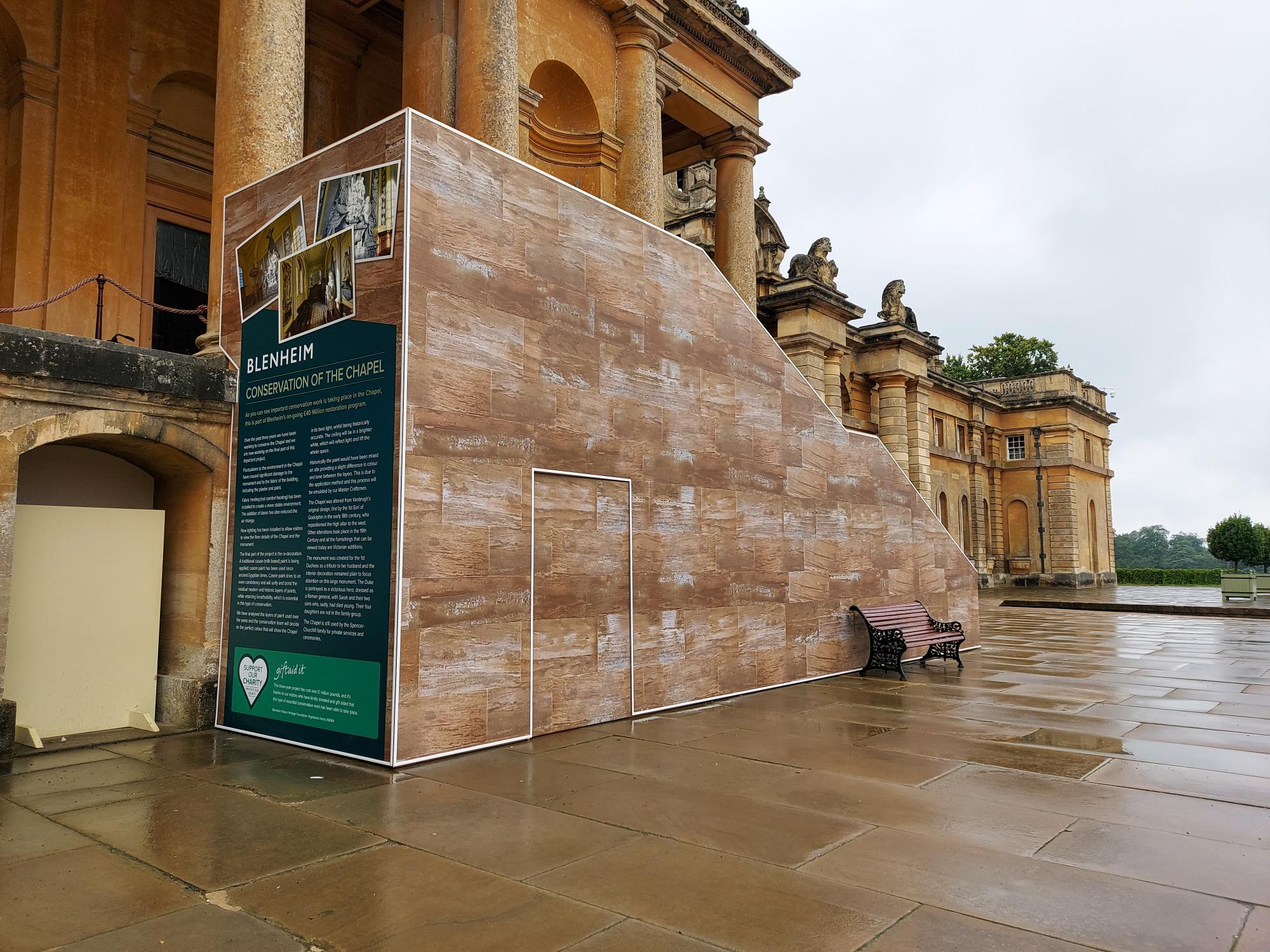 Designer: MacroArt
Description: The second inclusion for MacroArt and another project at Blenheim Palace, the company was tasked with producing large graphics to cover work taking place at the site. The graphics mimicked the colour of the building and were produced in the exact shape of the staircase where work was taking place.

Image courtesy of MacroArt
Fairytale wedding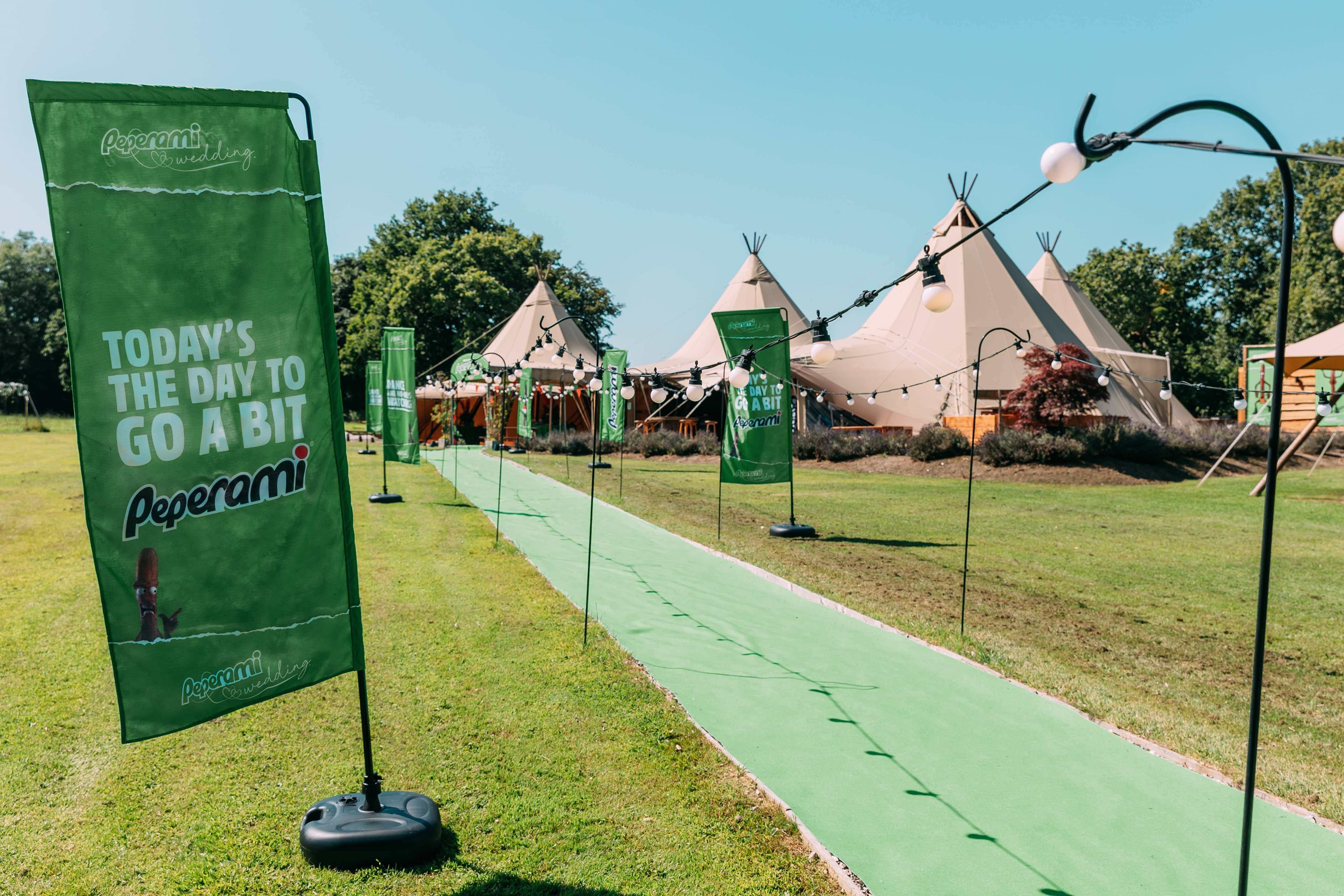 Designer: FASTSIGNS Manchester / Forever Beta / The Country Blush
Description: Rounding off our Top 20 with something very different. FASTSIGNS Manchester created signage, flags and banners for a competition offering people the chance to win a sausage-themed wedding. Working with Peperami, Forever Beta and The Country Blush, the winning couple secured a £25,000 wedding!

Image courtesy of FASTSIGNS Manchester

And that concludes our Top 20 series for 2022! Check back next year for the best and most innovative print projects of 2023. Get in touch if you think your work deserves a mention!
Interested in joining our community?
Enquire today about joining your local FESPA Association or FESPA Direct