Features
Top 20 Interior Prints of 2022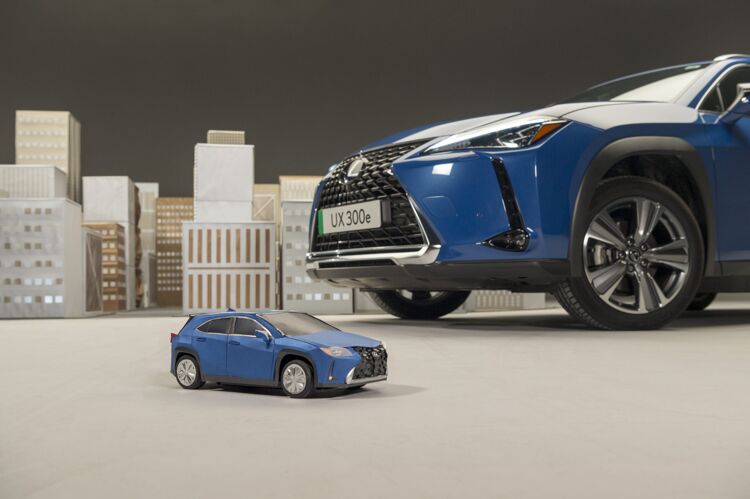 Looking back at 2022, Rob Fletcher takes a look at and celebrates some of the best print-based interior work.
Highlighted as a key growth market, interior print is big business for many print companies, and when you consider the array of work on offer, it is easy to see why.

Whether you are looking to deck out your house with new printed wallpaper and textiles or transform the look of a retail store with window and floor graphics, the possibilities here are incredibly wide-ranging.

Here, FESPA.com picks out some of the best examples of interior print work from 2022…
Mixing circles with Louis Vuitton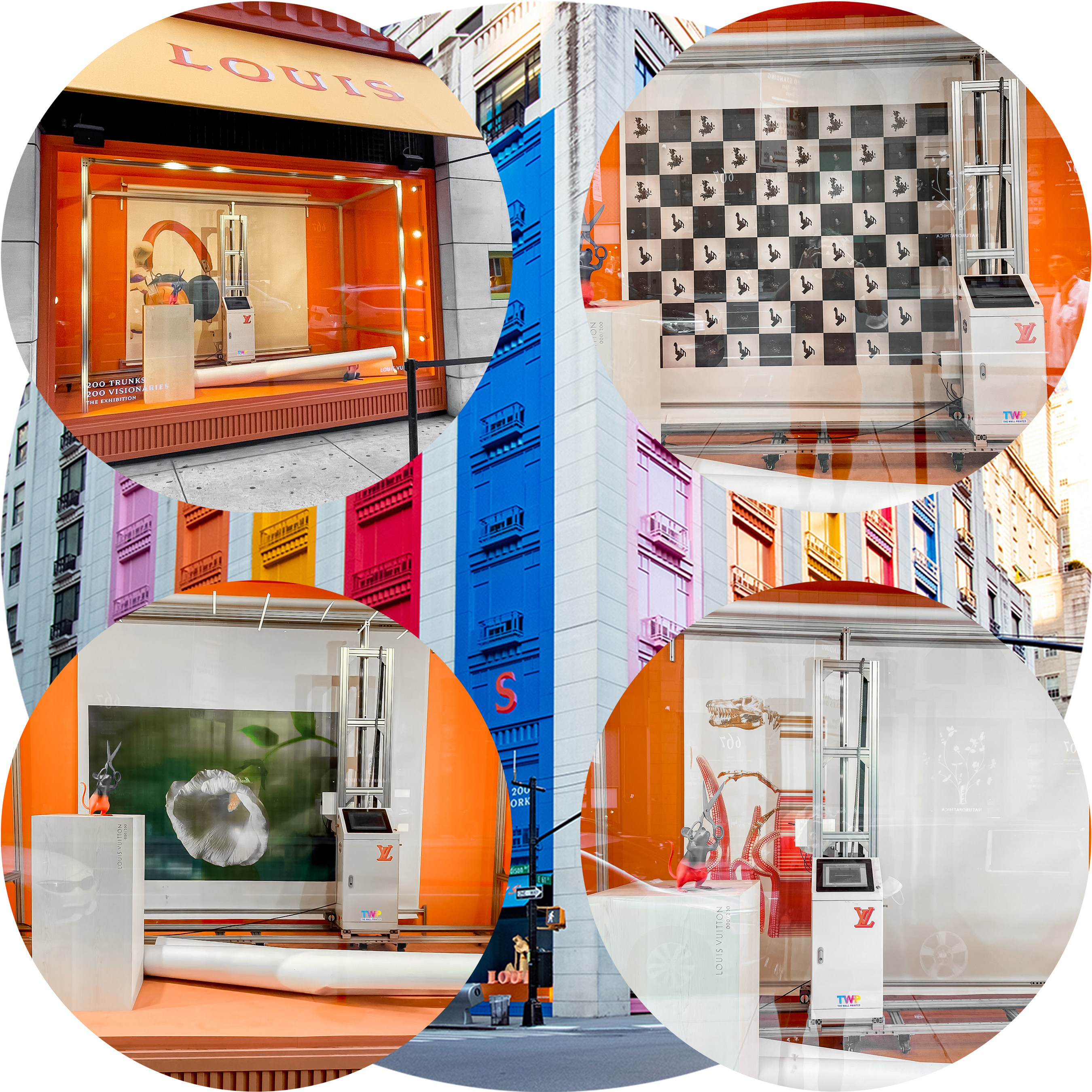 Designer: Various
Description: The Wall Printer, the only vertical wall printer sold by a US-based business, was used to help produce a series of poster for a Louis Vuitton exhibit. Entitled '200 Trunks, 200 Visionaries: The Exhibition', the initiative featured trunk artwork designed by leading names such as Marc Jacobs and Pat Mcgrath.

Image courtesy of The Wall Printer

Bringing the outside inside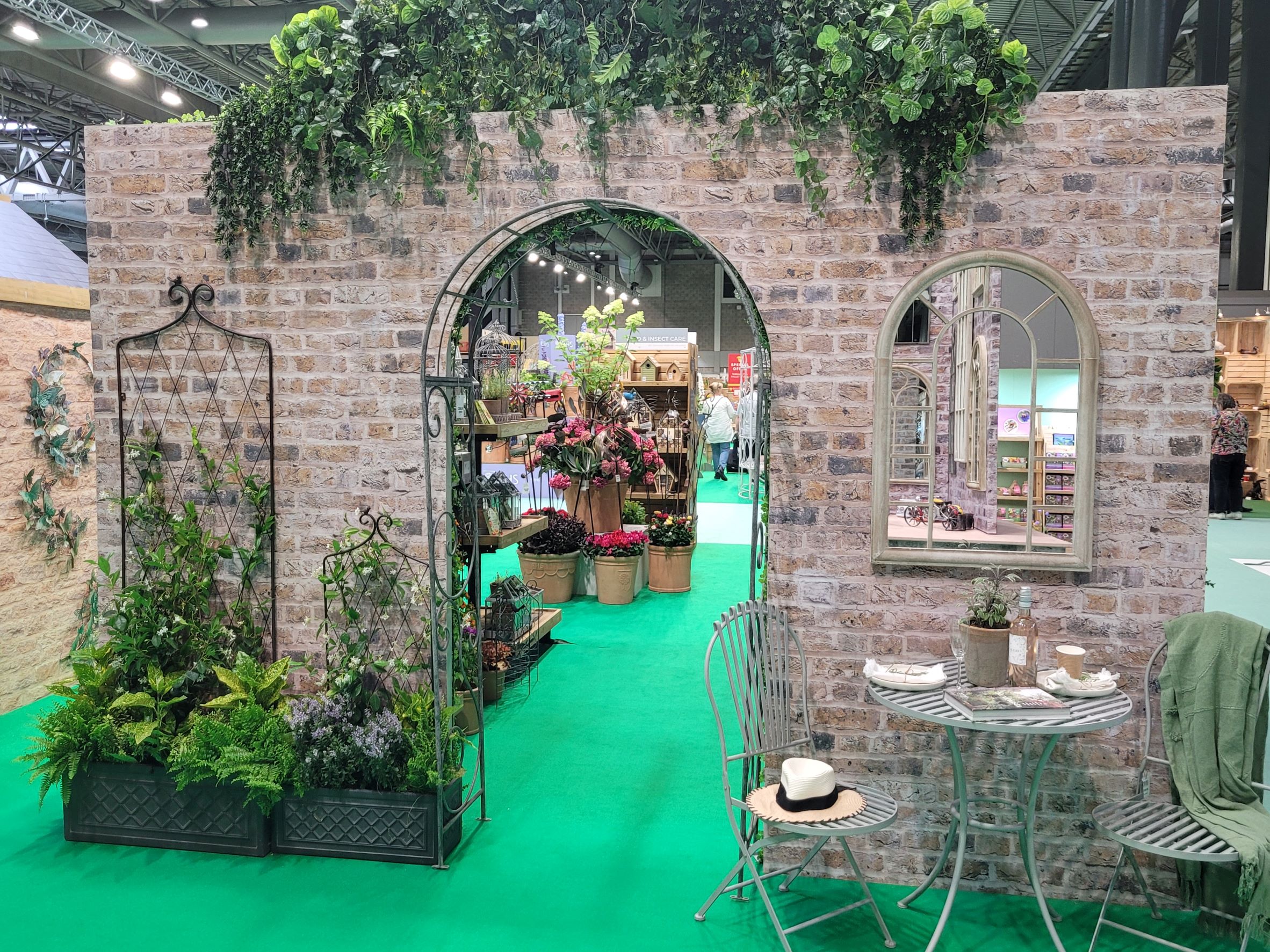 Designer: Woodlodge Products
Description: Garden pottery supplier Woodlodge Products used a HP Latex R2000 to create a sustainable exhibition stand for an appearance at the Glee trade show. Garden-inspired graphics were printed on Xanita Fibreboard from Antalis, which is an engineered fibreboard made from recycled used cardboard boxes.

Image courtesy of Woodlodge Products

Print your own mini-me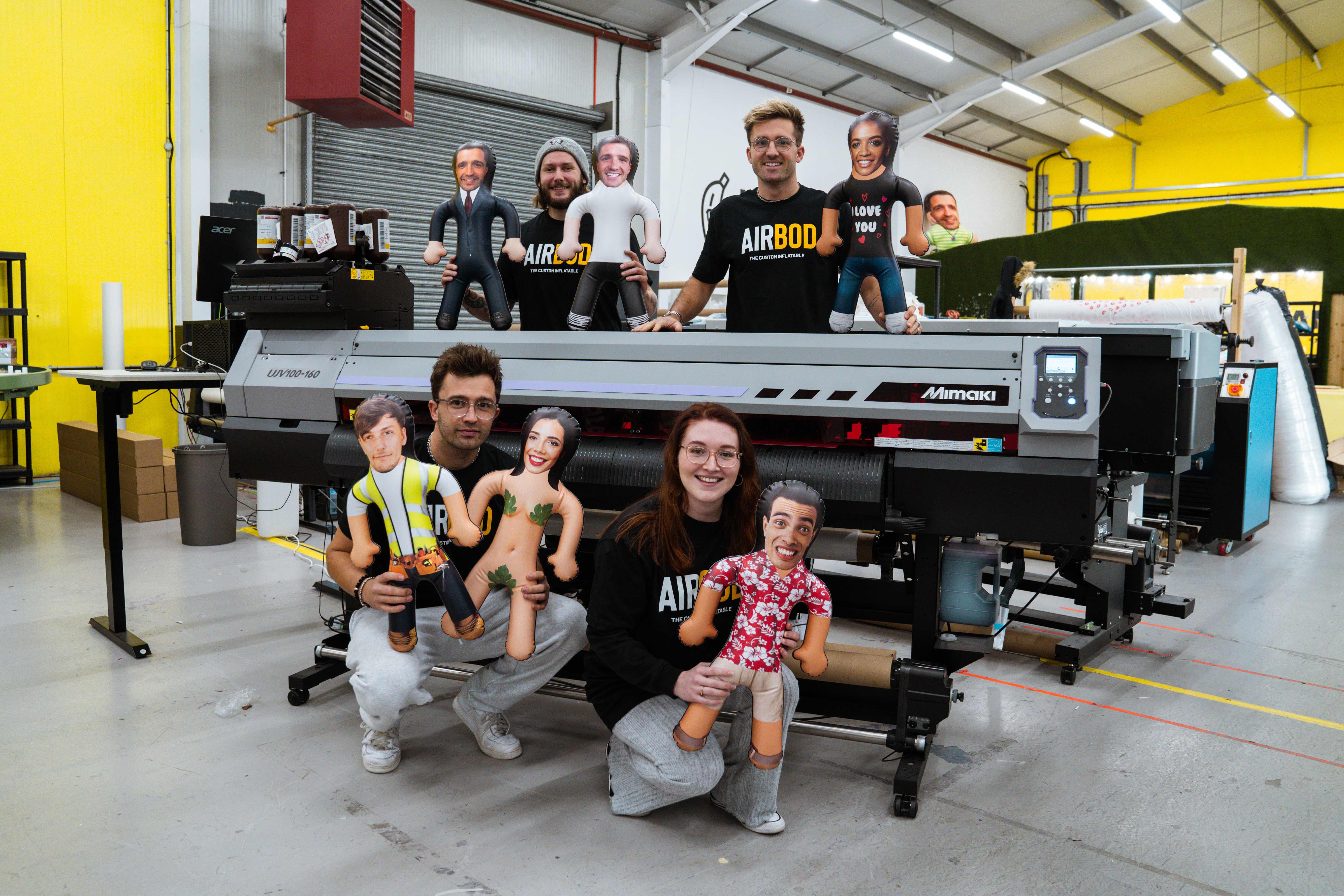 Designer: Nerdy Banana
Description: Nerdy Banana has been using its Mimaki JFX100-160 to produce a fun range of 'Air Bods', which depict a person in bespoke inflatable form – perfect for a bit of unique interior décor!

Image courtesy of Nerdy Banana

All was quiet in the deep dark wood…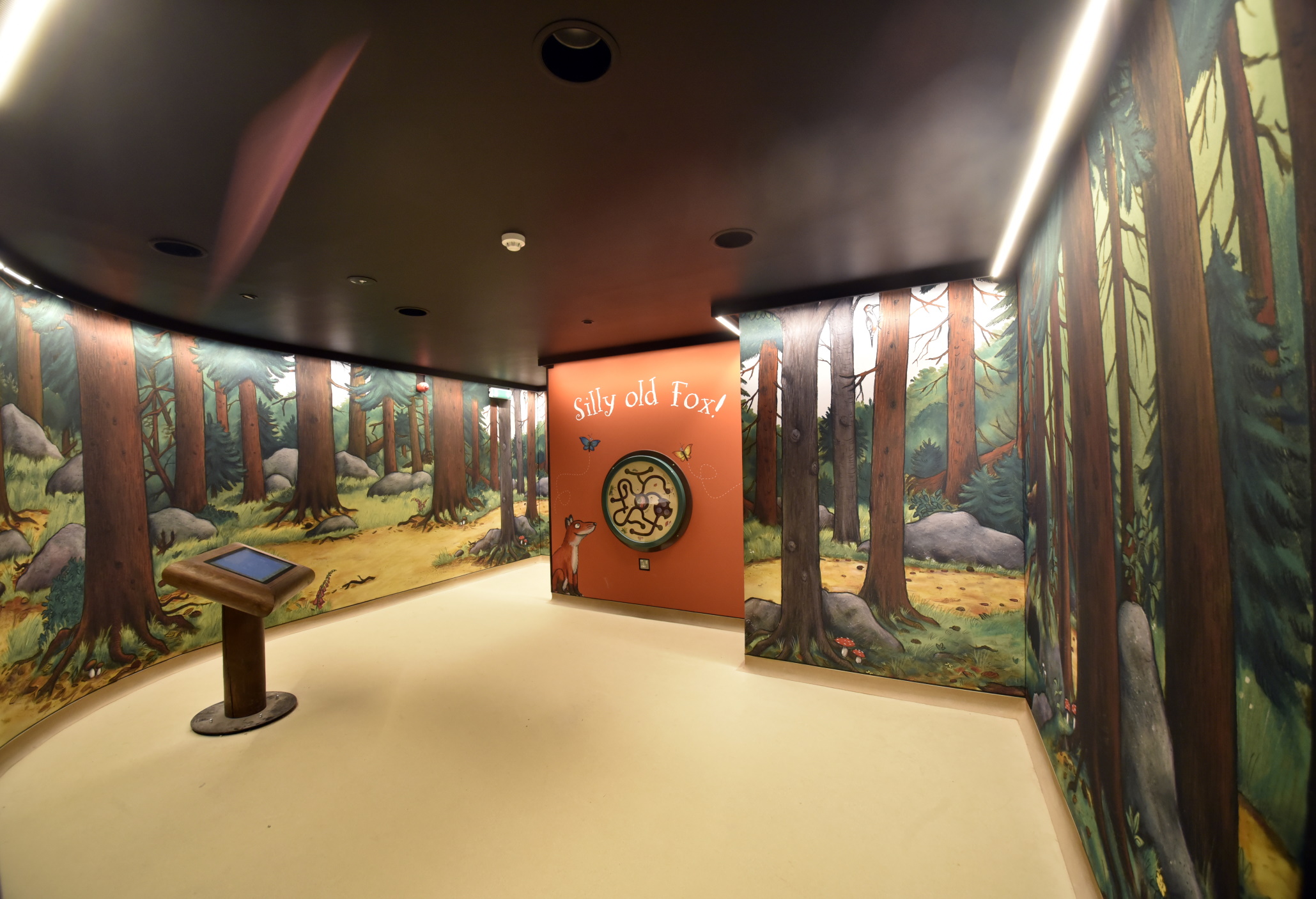 Designer: Twycross Zoo / MacroArt
Description: As a father of two young children, I'm fully aware of the Gruffalo's adventures and the joy the character brings to youngsters. In 2022, Twycross Zoo in the UK themed one of its areas after the Gruffalo, transforming the interior of buildings with colourful displays, working with MacroArt to complete the project.

Image courtesy of MacroArt

Hitting new heights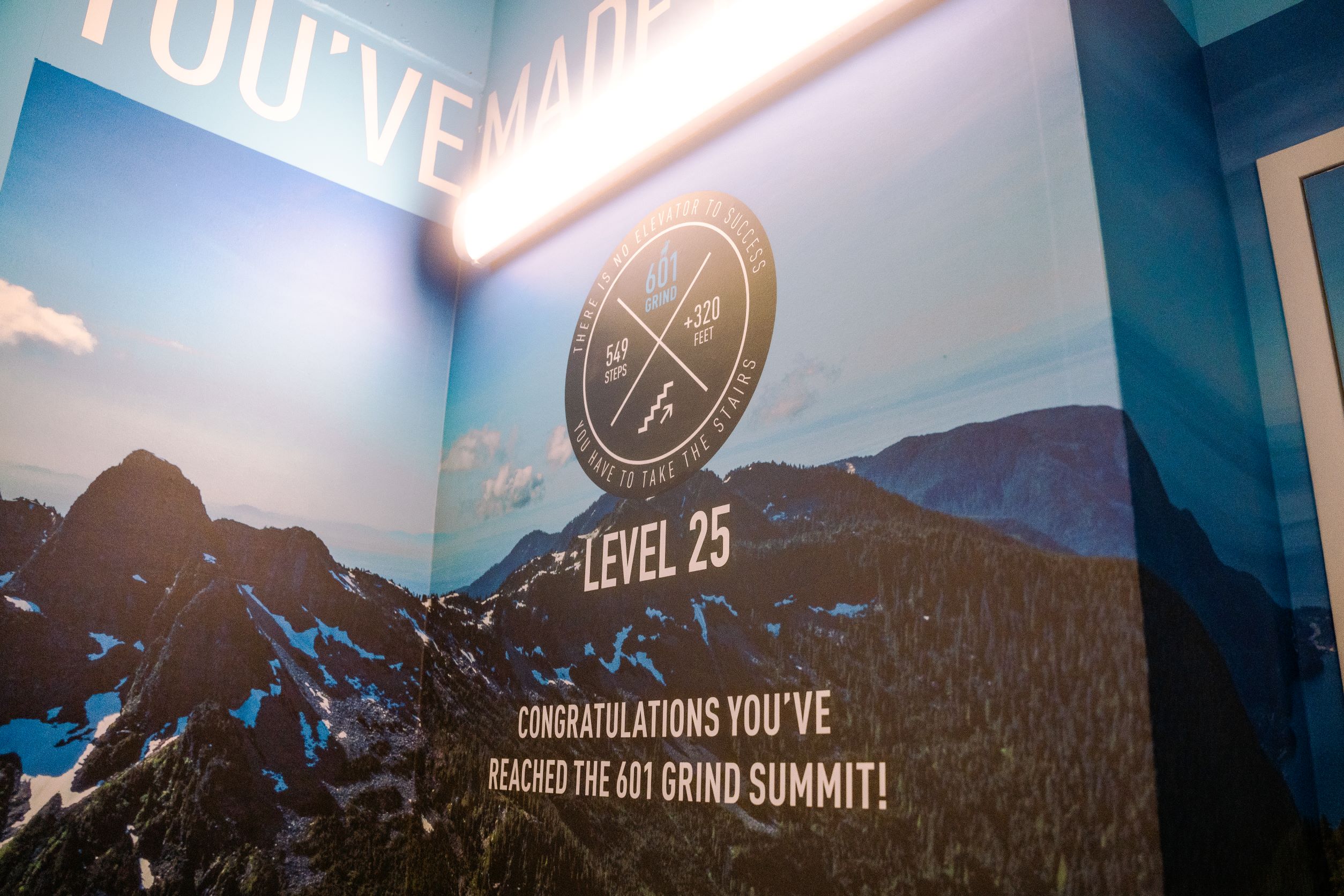 Designer: Premier Graphics
Description: Canada's Premier Graphics produced a series of graphics to decorate the interior of a stairwell in a high-rise commercial building in British Columbia. The company printed the graphics with a HP R1000 Plus Latex printer, utilising Drytac Polar Premium Air self-adhesive vinyl.

Image courtesy of Premier Graphics

A step ahead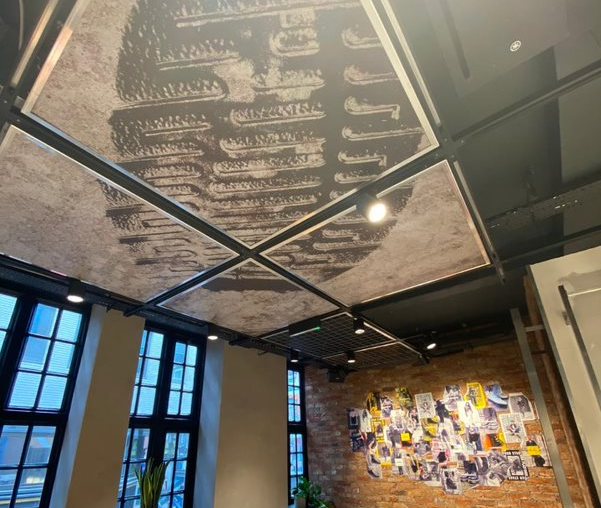 Designer: Dr Martens
Description: Iconic footwear brand Dr Martens used a range of products from Antalis to deck out its new test and learn concept store in London in a sustainable manner. Katz Display Board was used for internal displays, while Xanita Print panels were also used to decorate the store.

Image courtesy of Antalis

Here's to you, Joe Dimaggio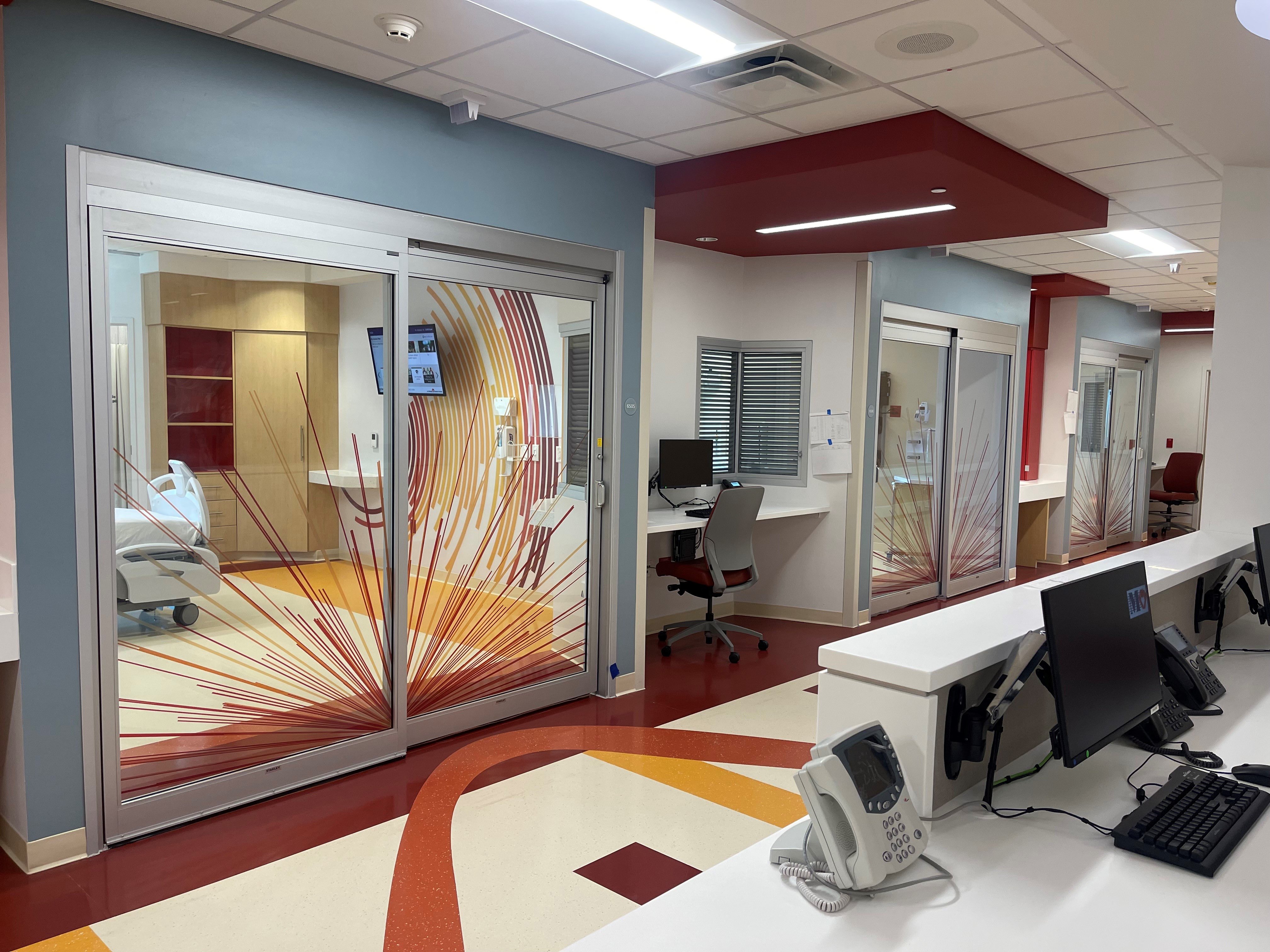 Designer: Binick Imaging
Description: Floridian printing business Binick Imaging used a HP Latex 700W and HP Latex R2000 to print and install graphics on over one hundred glass doors inside the Joe Dimaggio hospital in Miami in just two days.

Image courtesy of Binick Imaging

I'll be there for you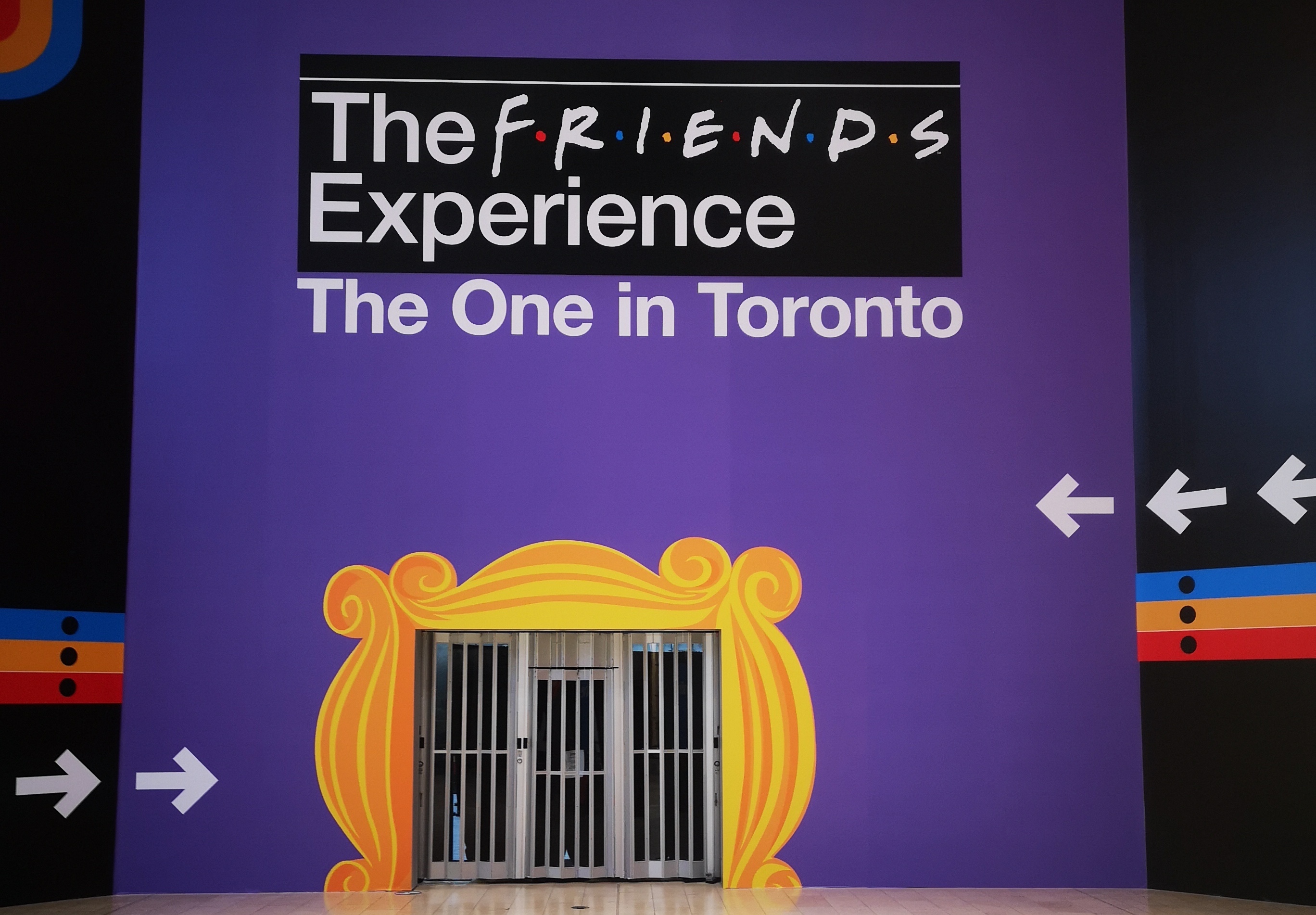 Designer: Global Printing Enterprises
Description: Ontario-based Global Printing Enterprises produced a selection of displays and signage for the local leg of the 'Friends Experience', a special event celebrating iconic sitcom 'Friends'. The company used a HP Latex 3100 and Drytac ReTac Smooth 150 to produce the graphics.

Image courtesy of Global Printing Enterprises

Trendsetters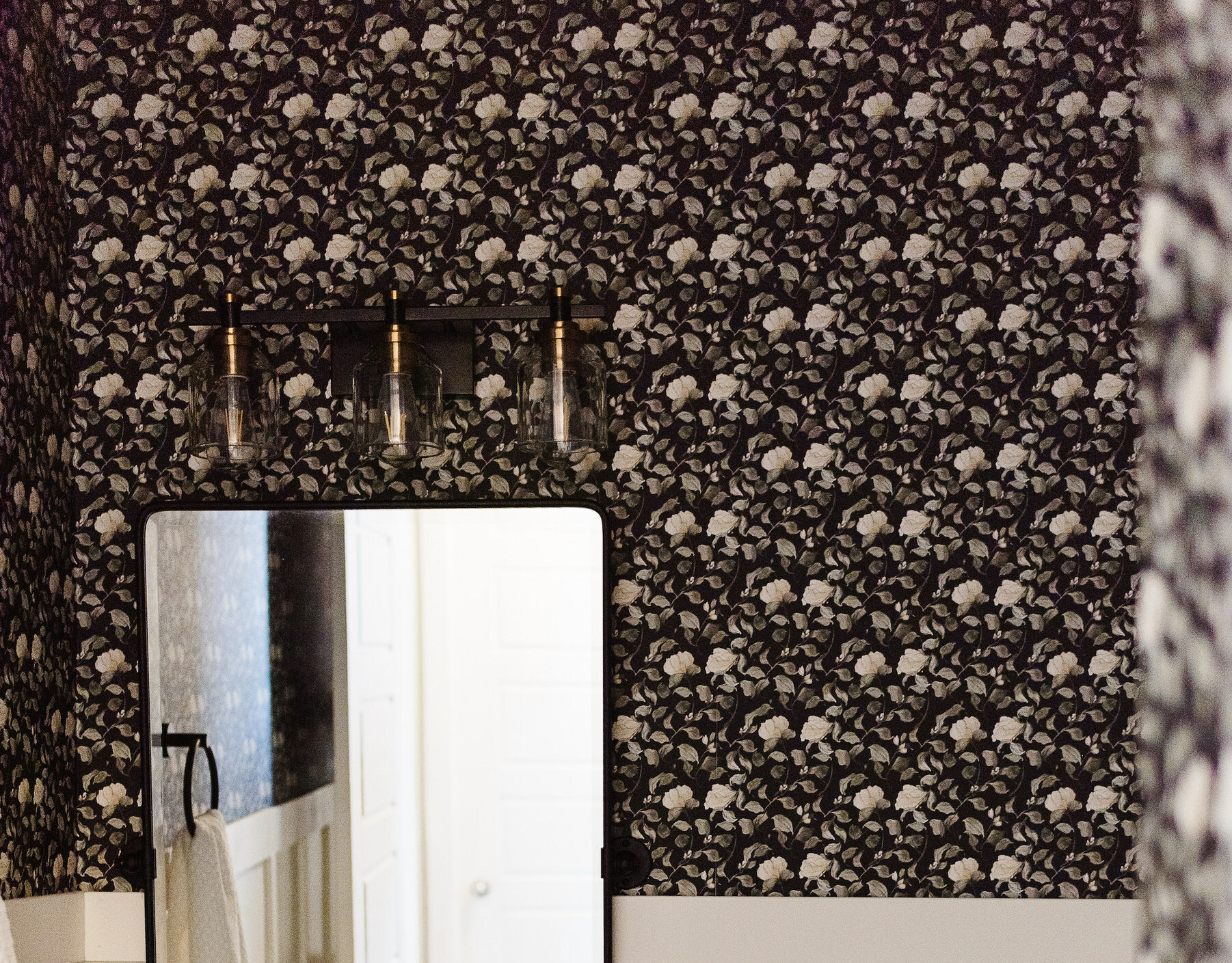 Designer: Loomwell
Description: A major trend that has emerged in recent years and looks set to continue in 2023 is 'peel and stick' wallpaper, an easy way for consumers to pick and install wallpaper in their own homes. Loomwell has seen demand for its products spike, with products such as this eye-catching bathroom wallpaper proving popular with DIY-ers.

Image courtesy of Loomwell

Celebrating heritage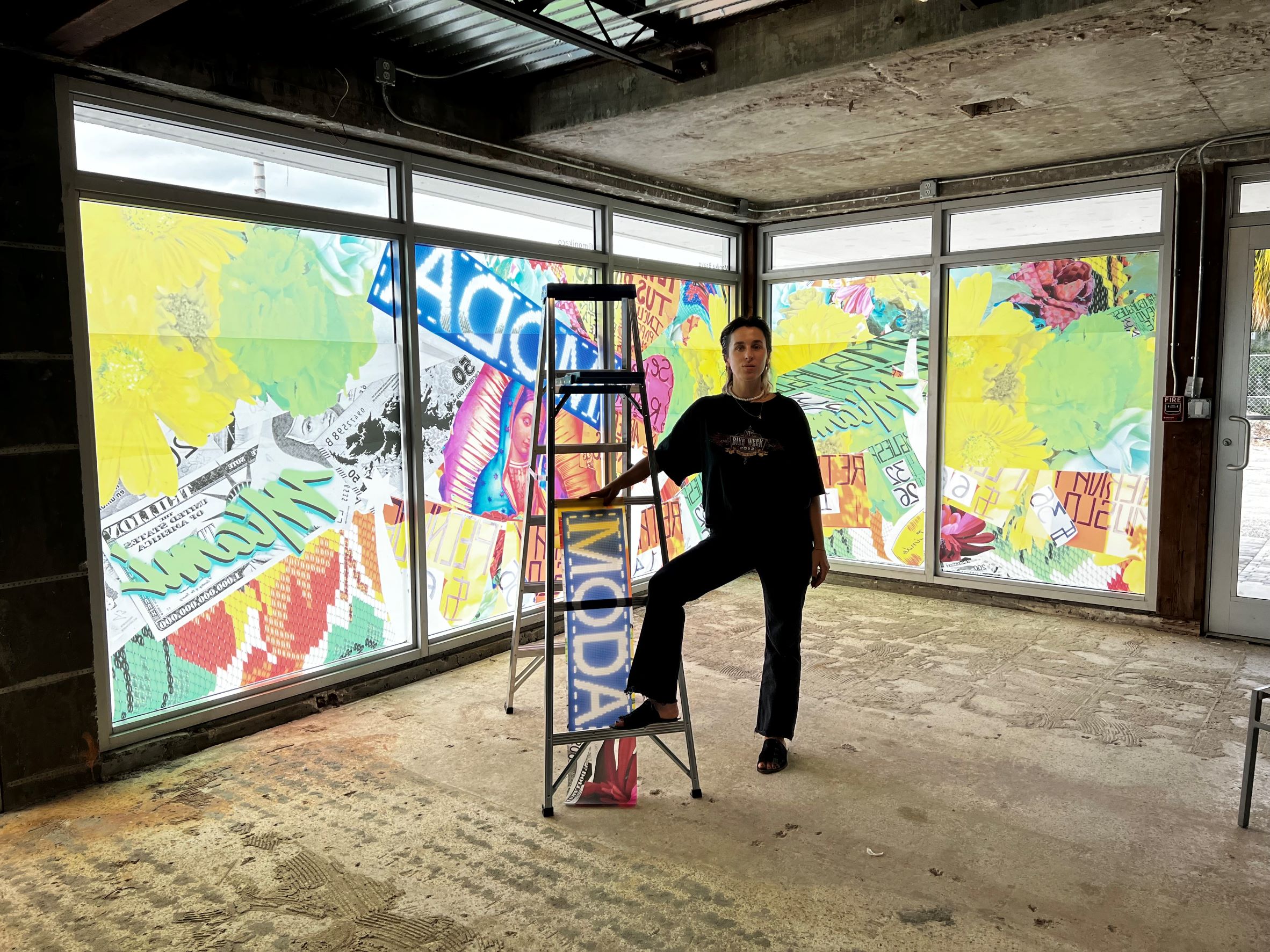 Designer: Anabella Bergero
Description: The wide-format division of Mimaki partnered creative professional Anabella Bergero to produce a window installation, printed on Drytac ViziPrint Impress Clear film. The mural, produced for the 'Constructing Identities' MUSA exhibition in Miami, Florida, was designed to recreate a Latinx visual universe.

Image courtesy of Mimaki/Drytac
Mini me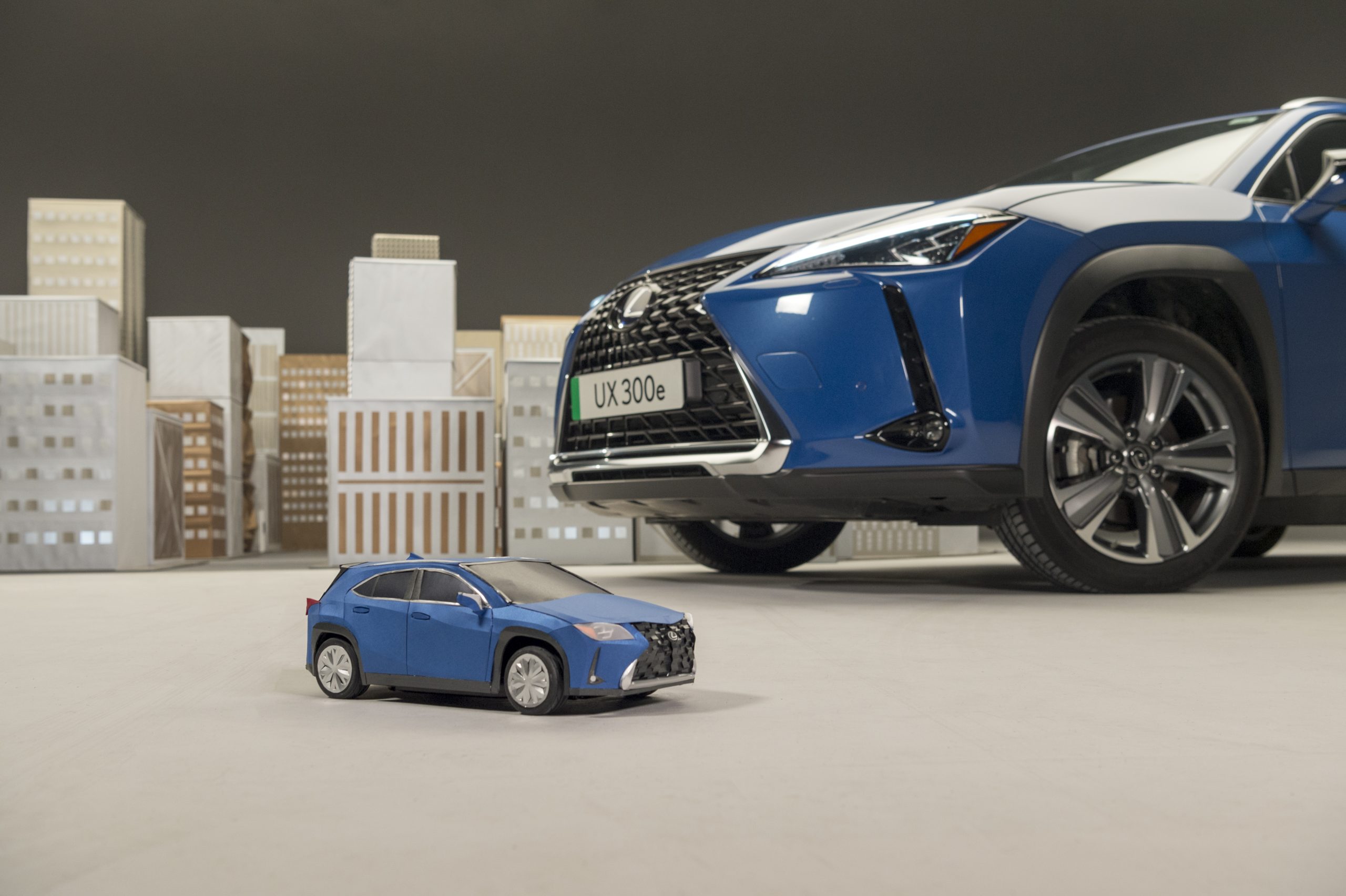 Designer: Kyla McCallum
Description: Scottish paper artist Kyla McCallum was commissioned by Lexus to create a miniature model of one of its cars using paper. The 1:10 scale model was produced using a number Antalis papers and included more than 100 individual parts.

Image courtesy of Antalis

Writing's on the wall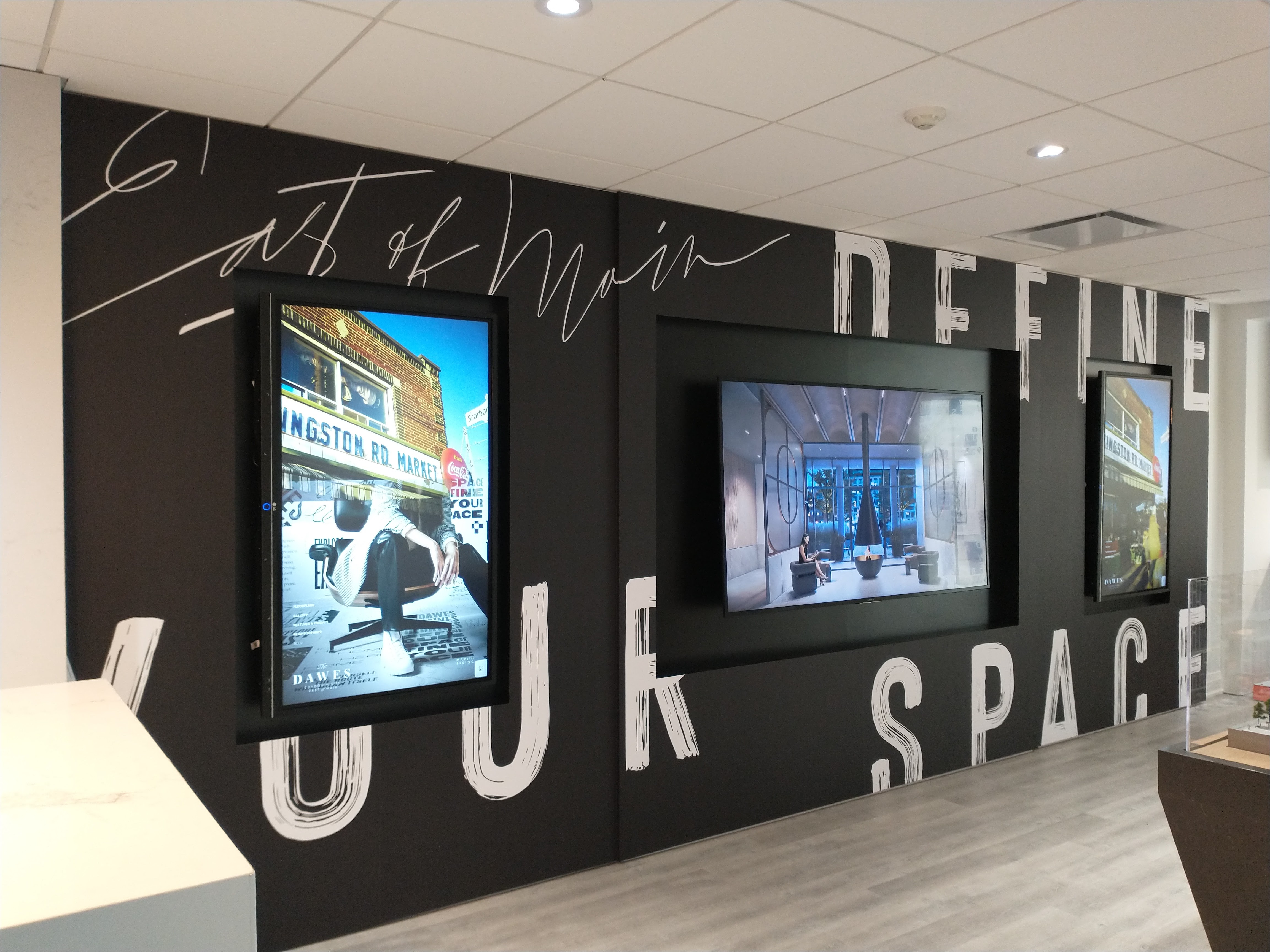 Designer: Minoh Inc
Description: Toronto-based Minoh Inc used Drytac ReTac Textures Linen embossed film to create a series of wall graphics that were integrated as part of a wider interior video wall display for real estate company Marlin Spring. The clever design covered the whole wall without obstructing the screens.

Image courtesy of Minoh Inc

Gotta catch 'em all!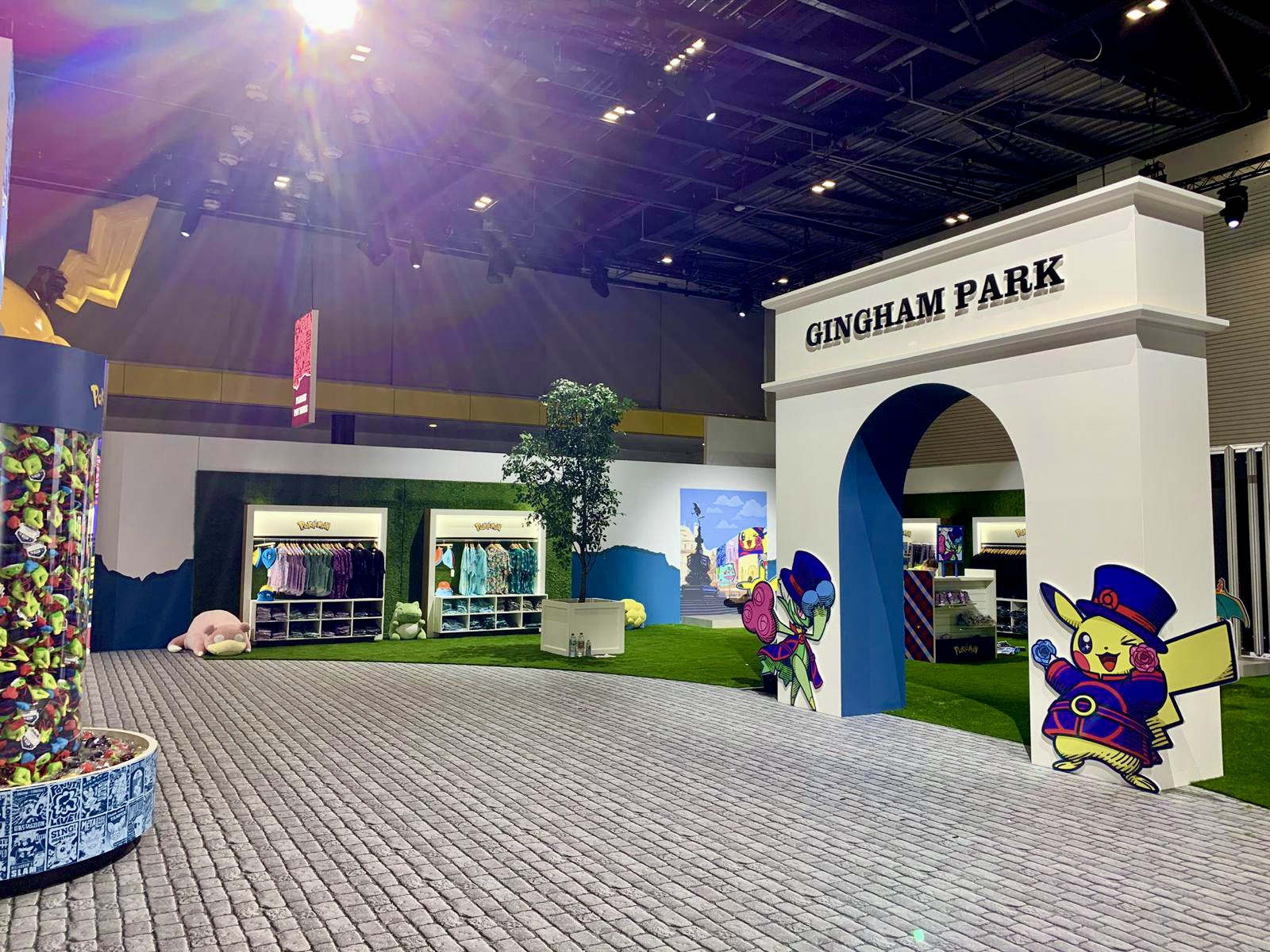 Designer: MacroArt
Description: MacroArt features for a second time on the Top 20 for this fantastic project, whereby it installed a series of graphics for the Pokémon World Store at the 2022 World Championships in London's ExCel. Elements included floor vinyls, recyclable dye-sublimation fabrics and 500 linear metres of modular frames to create walling.

Image courtesy of MacroArt

Making a splash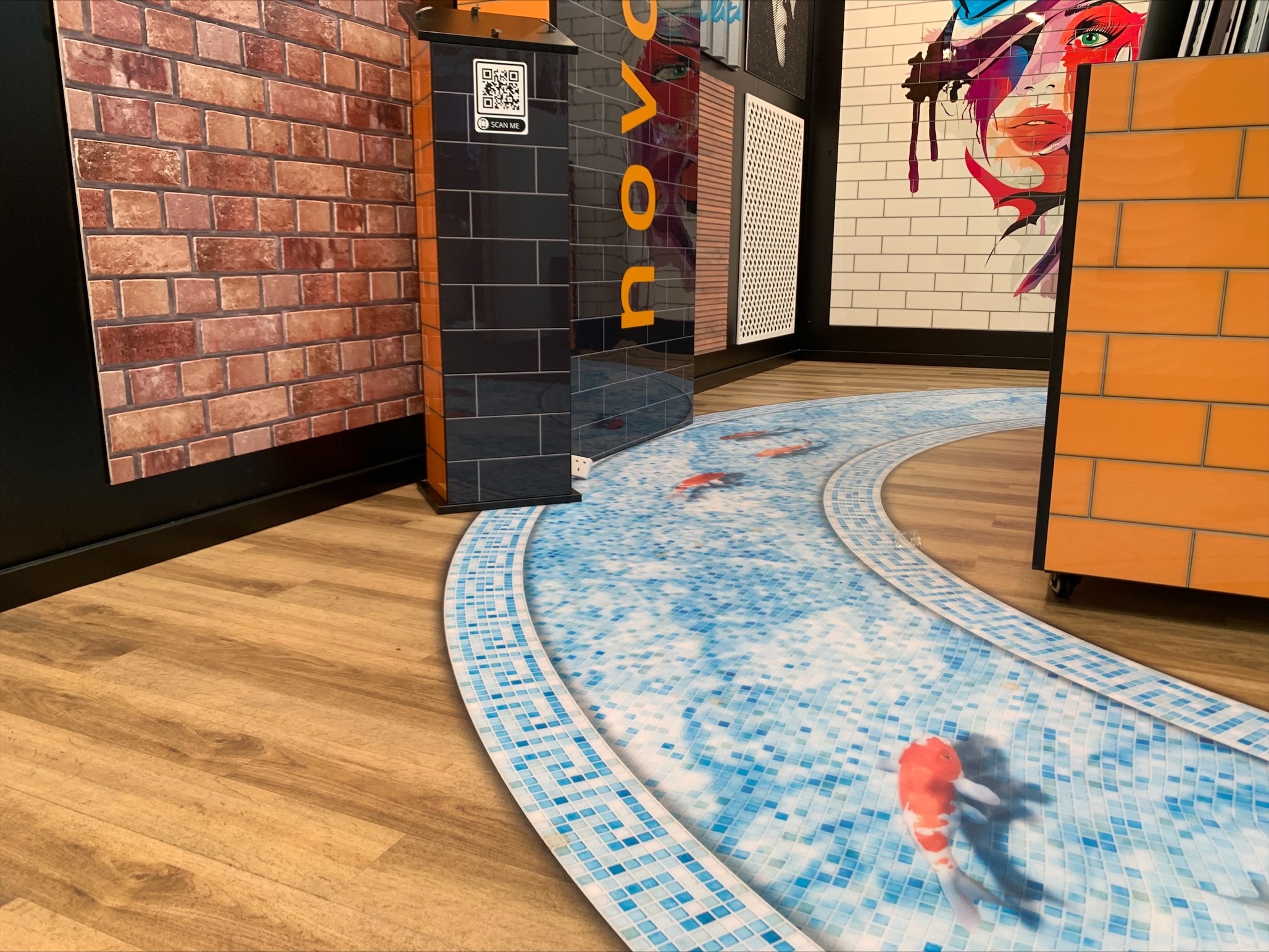 Designer: Novograf
Description: Glasgow-based Novograf used Soyang Bild Ceramic to create a set of clever and eye-catching floor graphics to showcase its services at an exhibition. Novograf produced a custom wood and tile floor with a printed graphic replicating mosaic tiles and fish, giving the effect that fish were swimming in a river through its stand.

Image courtesy of Novograf

Fancy a flutter?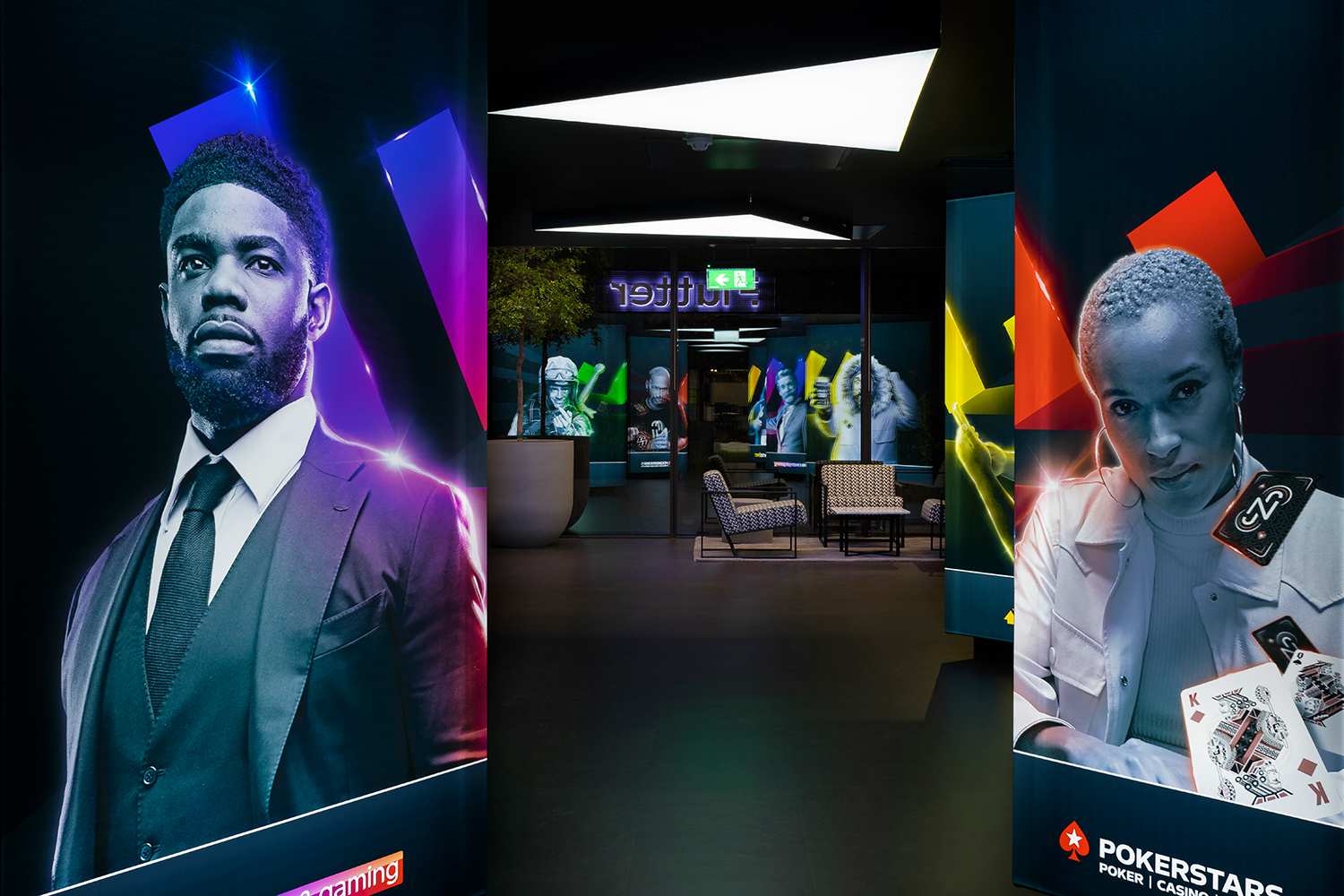 Designer: Artworks Solutions / Claremont Group Interiors
Description: Artworks Solutions linked up with Claremont Group Interiors to help Flutter Entertainment, the parent company of gambling brands Paddy Power and SkyBet, to overhaul its headquarters in Dublin, Ireland. The project included producing large images of famous faces including former footballer Micah Richards.

Image courtesy of Artworks Solutions / Claremont Group Interiors

Gold standard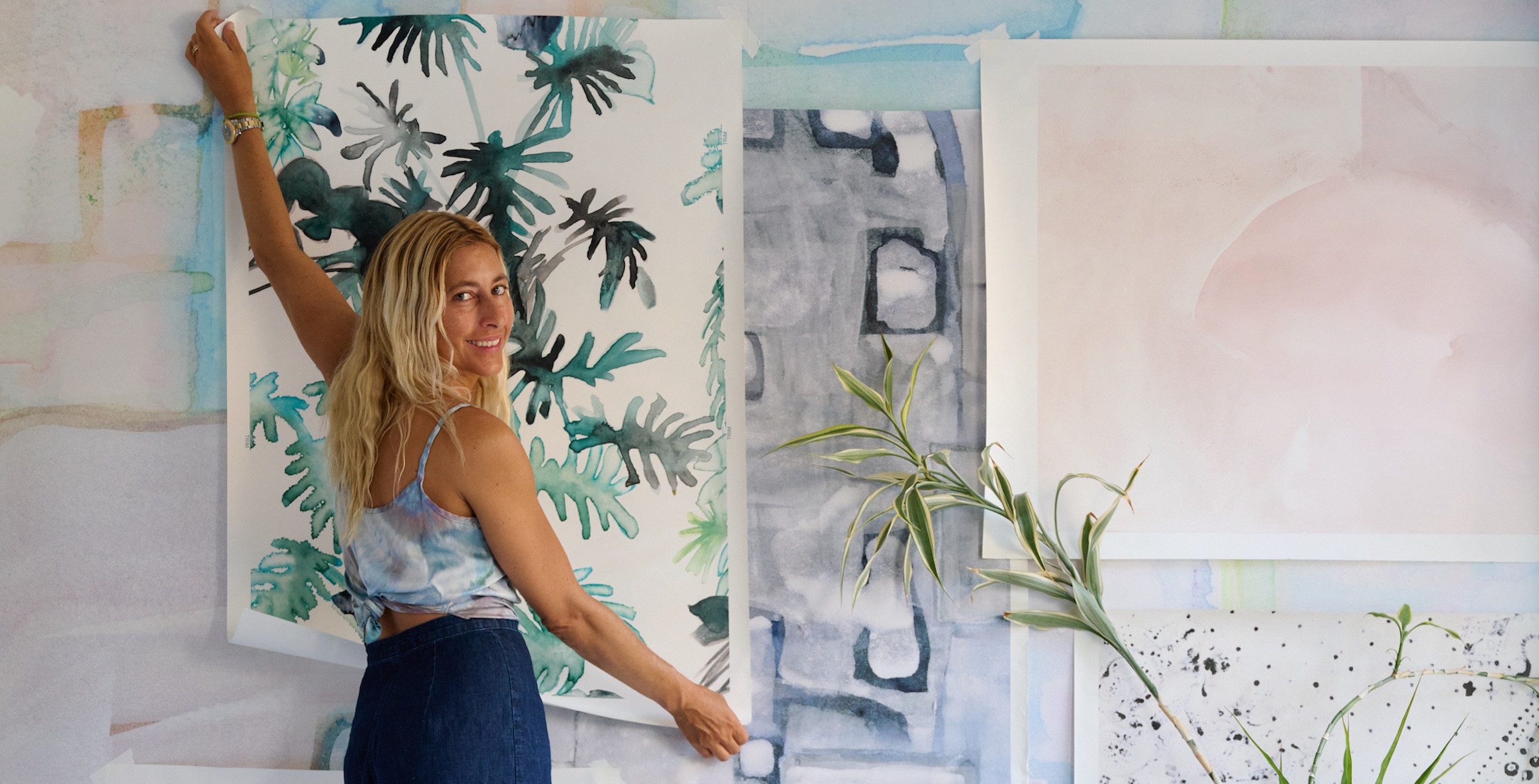 Designer: Mitchell Gold + Bob Williams / Eskayel
Description: Mitchell Gold + Bob Williams collaborated with Brooklyn-based textile studio Eskayel to launch a new range of artisanal wallpapers in 2022. Sustainably crafted from water-based pigment inks, the range includes five curated painterly wallpaper patterns and one 12-panel mural in several colour palettes.

Image courtesy of Mitchell Gold + Bob Williams / Eskayel

Racing ahead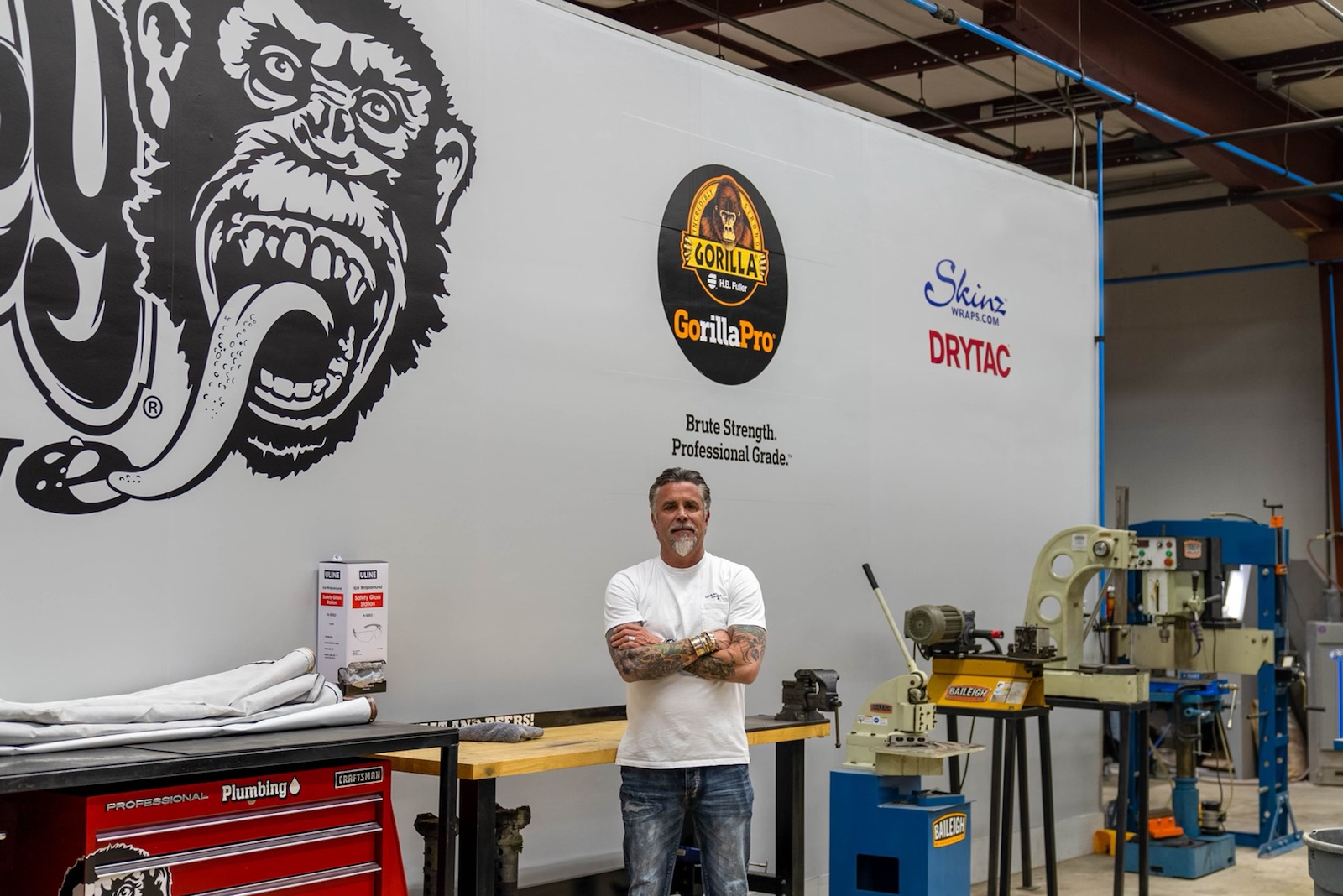 Designer: SkinzWraps
Description: Texas-based SkinzWraps took on an interesting project by producing large-scale wall graphics for the iconic Gas Monkey Garage in Dallas. The facility was made famous by appearing on 'Fast n Loud', the US automotive reality TV series that ran between June 2012 and June 2020. SkinzWraps produced graphics using an Epson SureColor SC-S80600 with Drytac ReTac Smooth 150.

Image courtesy of SkinzWraps

Work of art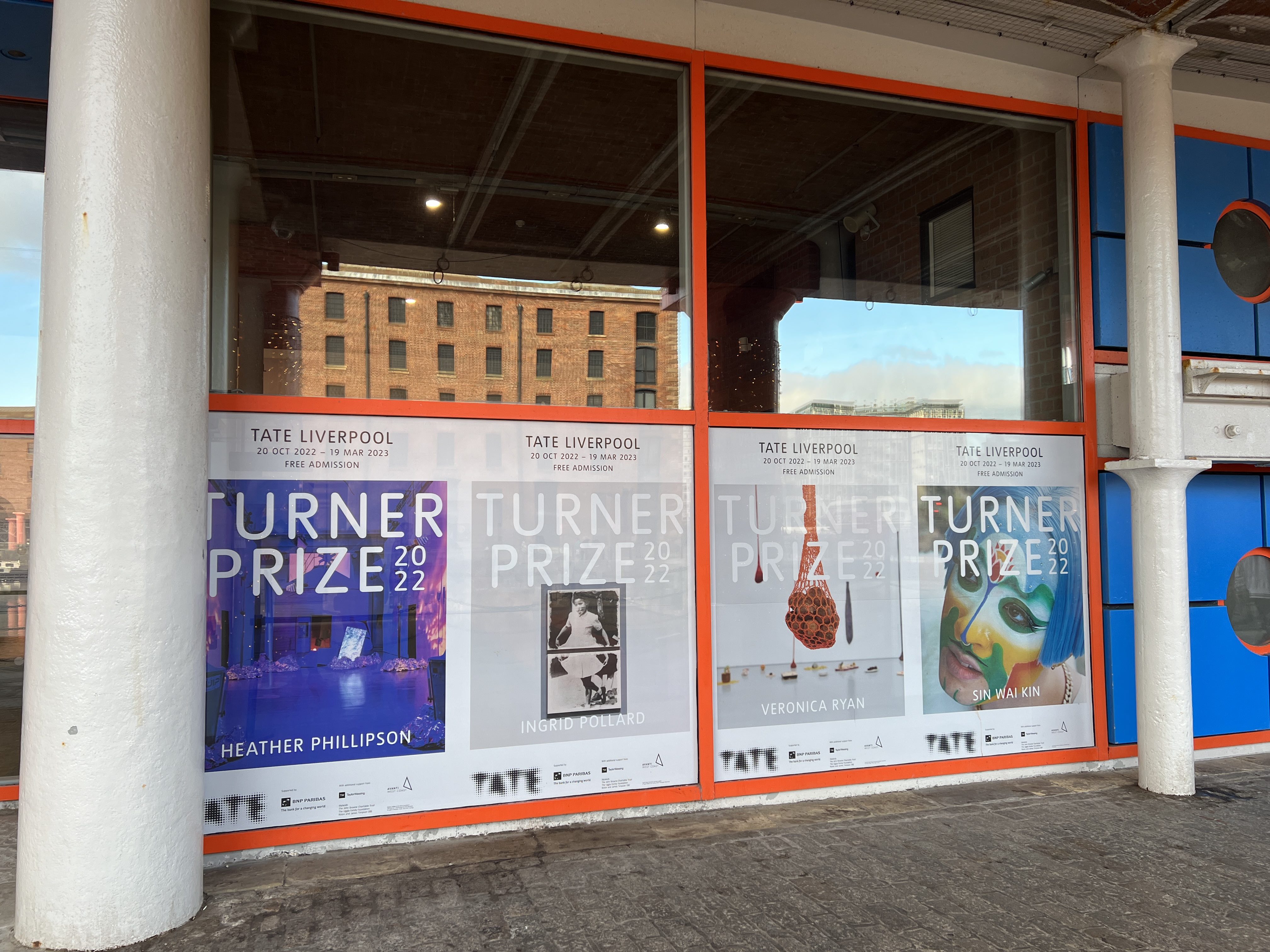 Designer: Tate Liverpool / Contra Vision
Description: Tate Liverpool art gallery partnered with Contra Vision to promote its Turner Prize in 2022. The gallery used Contra Vision Performance HD film to produce a series of special, see-through window graphics.

Image courtesy of Tate Liverpool / Contra Vision

Blockbuster performance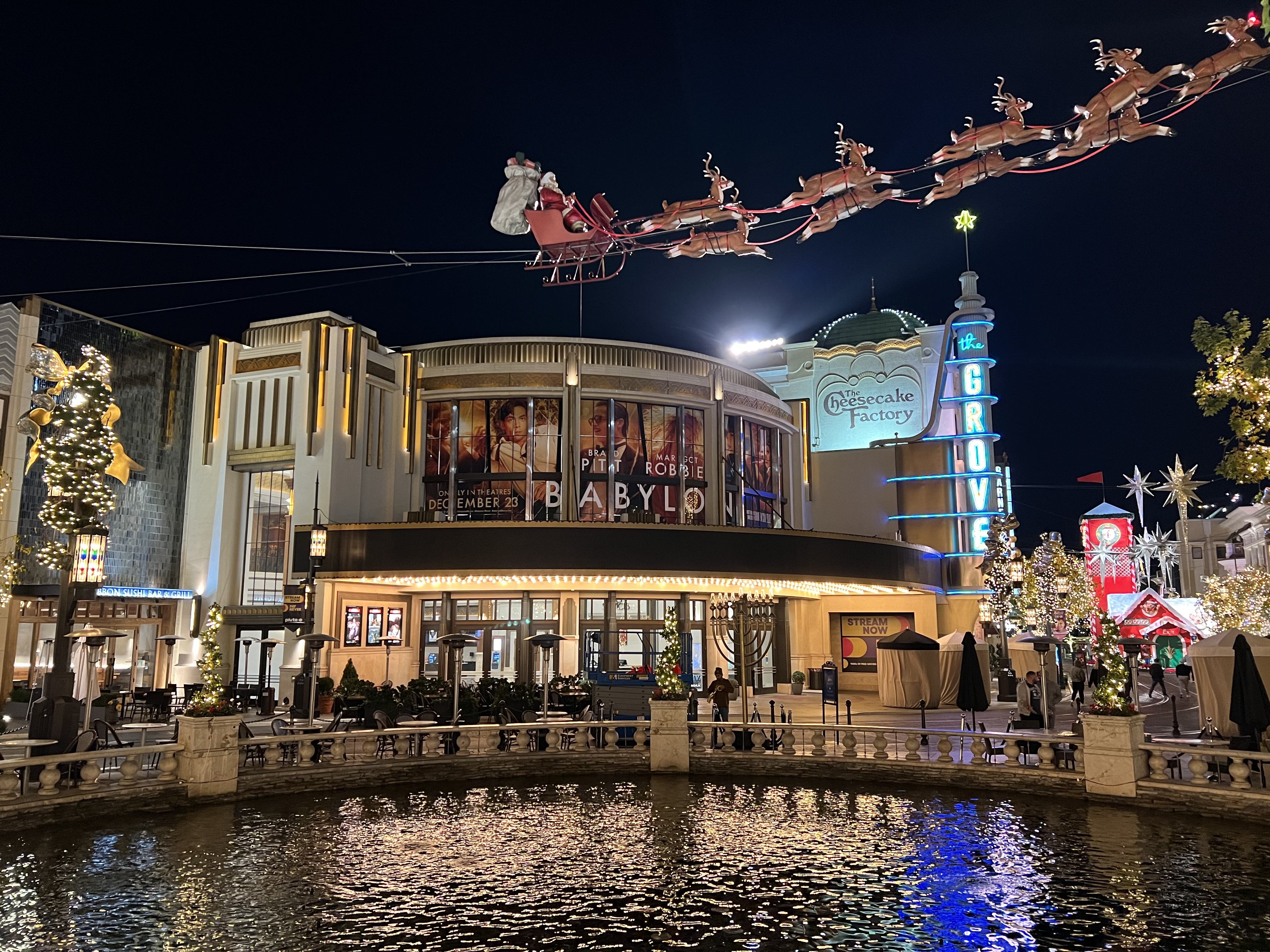 Designer: Applied Graphics & Signs
Description: US installation and project management company Applied Graphics & Signs was able to produce these large-scale graphics to promote Hollywood film 'Babylon'. Graphics featuring the film's stars Brad Pitt, Margot Robbie and Tobey Maguire were installed at Los Angeles-based cinema AMC The Grove.

Image courtesy of Applied Graphics & Signs

Spreading cheer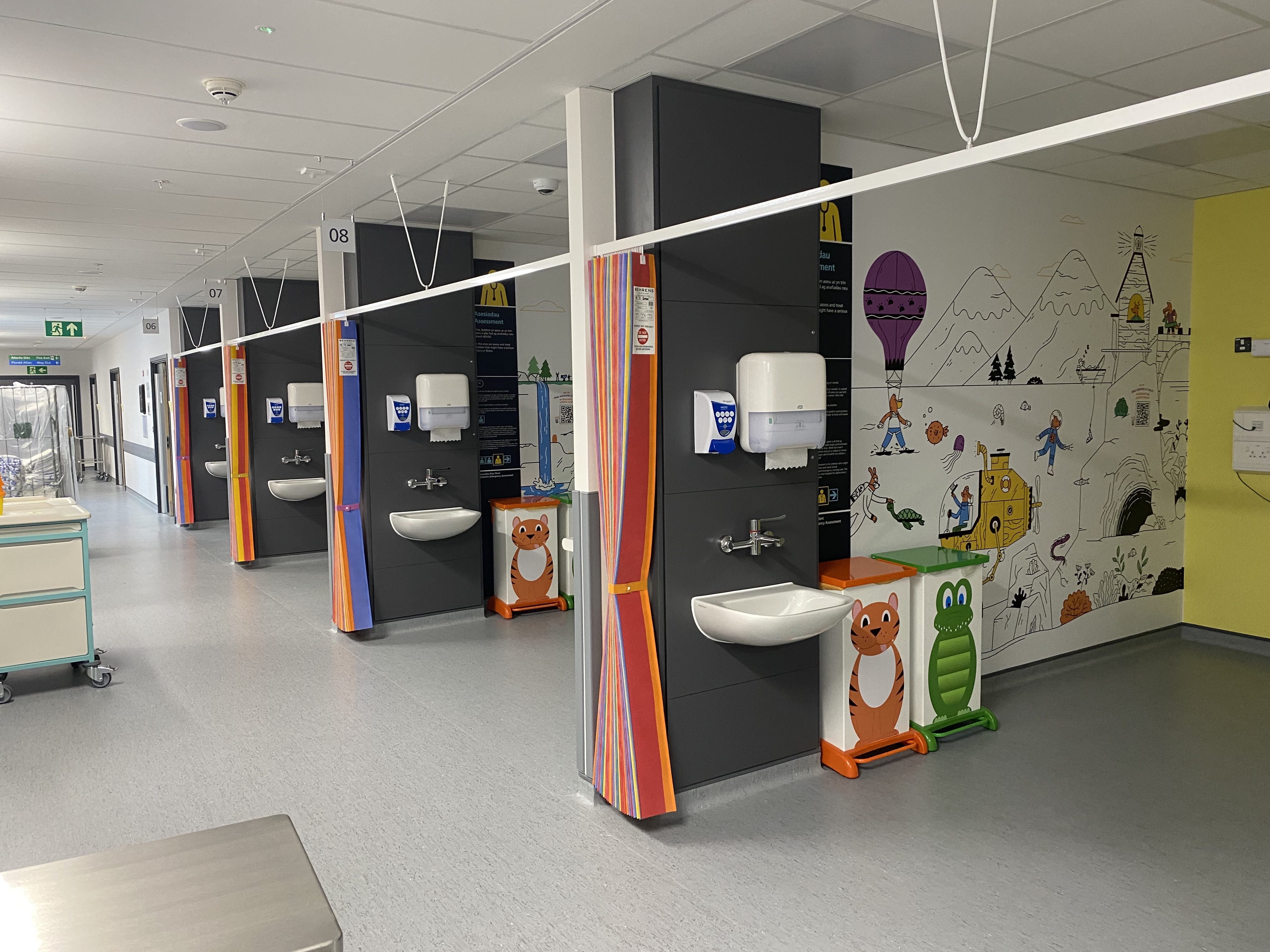 Designer: Print Sauce Associates
Description: Ending on a lovely application, Print Sauce Associates printed graphics for a number of hospitals across South Wales. One project for the Children's Assessment Unit in the Grange University Hospital required over 300 linear metres of graphics for waiting areas, walkways, assessment bays and theatre rooms.

Image courtesy of Print Sauce Associates

Interested in joining our community?
Enquire today about joining your local FESPA Association or FESPA Direct