Features
Top 20 interior prints of 2016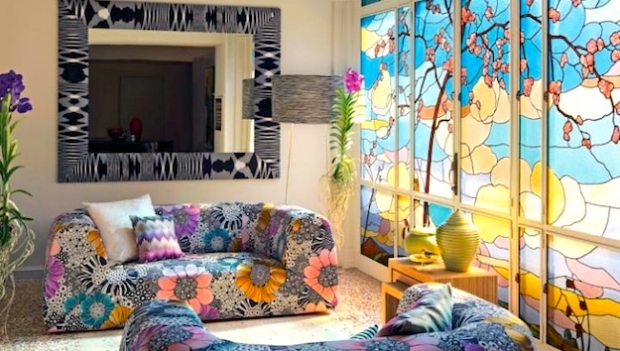 FESPA takes a look inside the interiors market and picks out some of the best printed work that has helped set design trends during the past 12 months.
Print has been a key contributor to the interior design market for some time now, with printed décor having adorned the walls, floors and furnishings for many years.
And with printing companies working with designers in order to push the boundaries further, new ideas are coming to the market all the time.
Here, we look at some of the best examples of printed interior work from the last year and see what sort of an impact these products could have on the design and print markets moving forward.
Palms set summer trends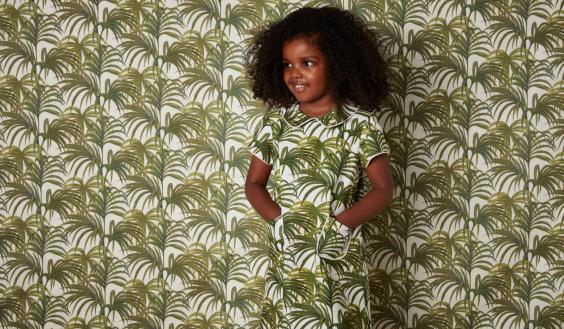 Designer: House of Hackney
Description: Palm tree prints proved to be one of the biggest trends within the interior design market this summer, with such images appearing on a range of products. Here, House of Hackney featured palms on wallpaper in its Palmeral collection, selling rolls for £165 each.
Picture: Courtesy of House of Hackney
3D print your own lampshades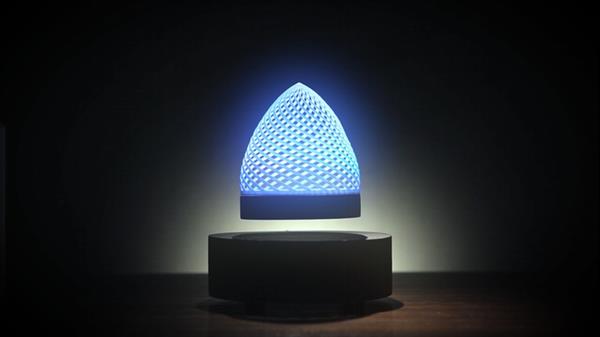 Designer: N/A
Description: 3D print seems to be all the rage now, and interior design is just one of the markets to benefit from this trend. 'Lightest' is a new 3D printed lamp that levitates over the base via magnets and a wireless energy setup. If this wasn't exciting enough, consumers also have the opportunity to design and 3D print their own shades for the light.
Picture: Courtesy of 3ders.org
The Big Bang Theory star splashes out on wallpaper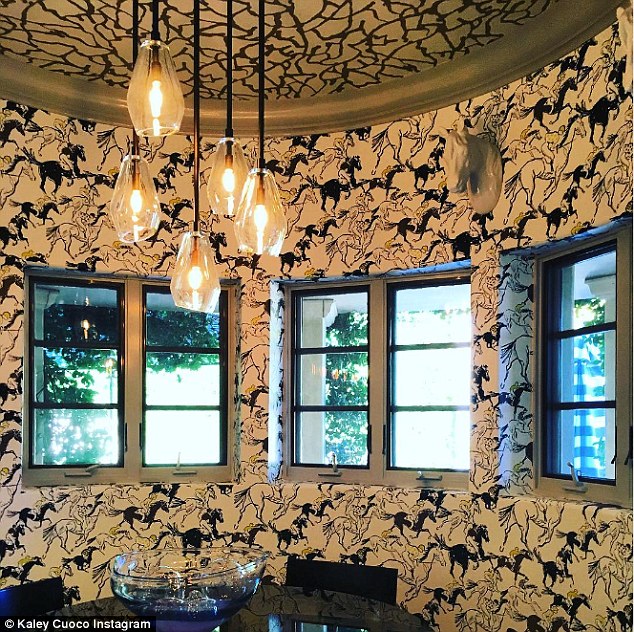 Designer: Hermes
Description: Kaley Cuoco, known to many as Penny from The Big Bang Theory, took her passion for horses a step further this year by installing horse-print wallpaper at her home. According to ET Online, the wallpaper cost more than $3,000 (€2,825/£2415), although cost isn't a major issue Cuoco, who reportedly earns $1m per episode of the US television comedy series.
Picture: Courtesy of Kaley Cuoco Instagram
Now that's a magic design!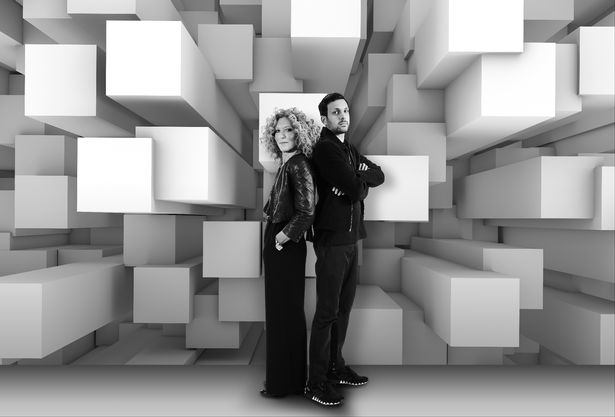 Designer: Kelly Hoppen
Description: Internationally renowned interior designer Kelly Hoppen teamed up with magician Dynamo to come up with a series of eye-bending wallpapers. Pictured here is 'Enigma', a 3D effect that fives a protruding pillar effect.
Picture: Courtesy of Kelly Hoppen
No playing games as Bandai Namco gets a new look

Designer: Bandi Namco / Signbox / Resonate Architectural Interiors.
Description: Japanese entrainment firm Bandi Namco gave its London office a brand new look this year, with the help of Signbox and Resonate Architectural Interiors. The six-month project included new wallpaper graphics and vinyl graphics.
Picture: Courtesy of Signbox
3D printed office opens in Dubai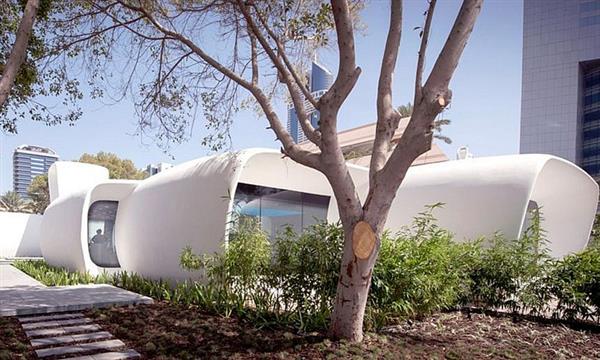 Designer: Undisclosed
Description: Not strictly an interior deign, but still an impressive feat. Dubai pushed ahead with plans to become the world's 3D printing capital by the year 2030 by opening the world's first 3D printed office. The fully functioning 250sq m facility was completed in just 17 days.
Picture: Courtesy of WAM
Life's a beach at new Miami hotel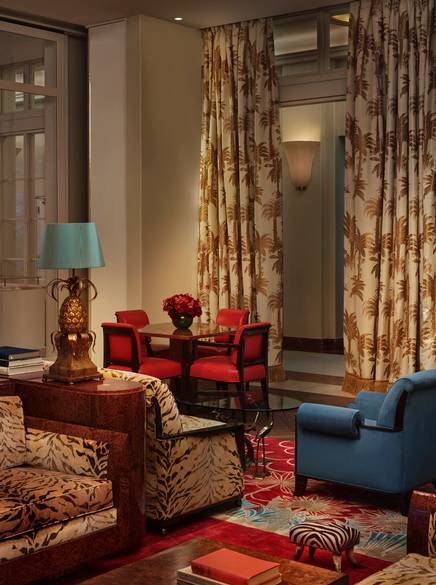 Designer: Unknown
Description: Faena Hotel Miami Beach, conceived by Argentinean developer Alan Faena, opened for business this year as one of the first properties in the Faena District in Miami, Florida.
The luxury hotel features printed interiors throughout, including curtains (pictured) that display Miami's native palm trees.
Picture: Courtesy of The Telegraph
How to visit London in style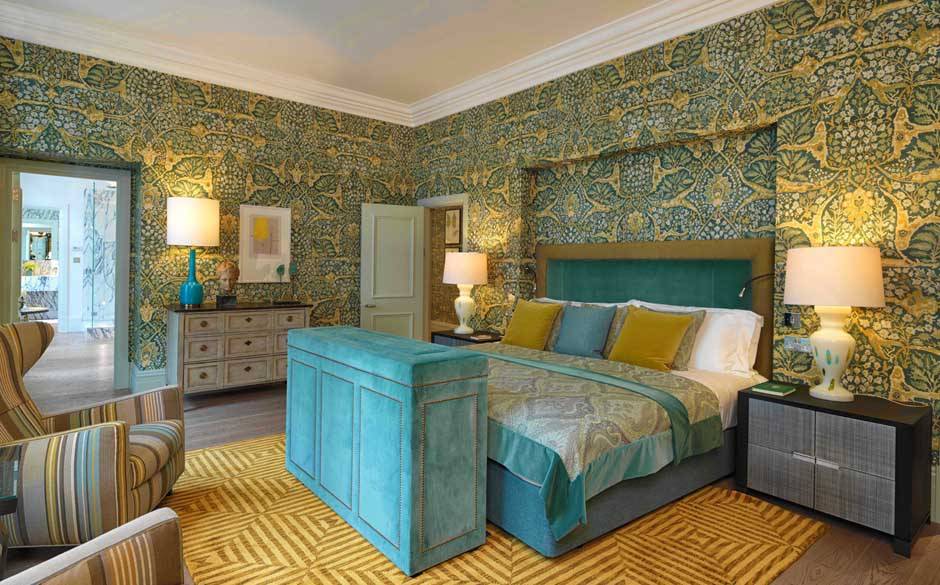 Designer: Lewis & Wood
Description: This year, Brown's Hotel in London gave its Kipling Suite a major makeover, with the help of some printed products. Supplied by Lewis & Wood, the wallpaper features a pattern of exotic verdure designed by Flora Roberts. The Kipling Suite was given its name as the hotel believes that Rudyard Kipling wrote 'The Jungle Book' during a stay in the room.
Picture: Courtesy of the Telegraph
Heating up with interior design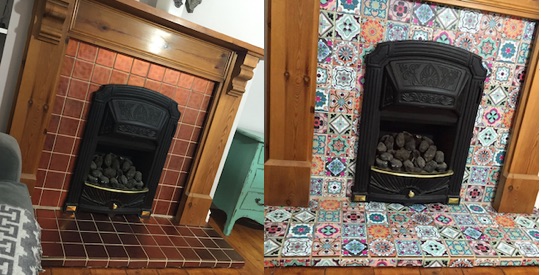 Designer: Kerry Grady and James Mingay
Description: Want to change the look of an historic fireplace without damaging the original work? Simple, turn to print! Kerry Grady and partner James Mingay individually cut and printed tile wraps, before then applying them to the original fireplace, thus preserving its look and being able to remove them if desired.
Picture: Courtesy of Metamark
Interior design – it's a family affair
Designer: Carmen Baugh
Description: American grandmother Carmen Baugh has come up with a unique way to ensure she is surrounded by her family at all times. The 66-year-old commissioned wallpaper, curtains, cushions and even clothes to be printed with images of her grandchildren's' faces on. Here, she models a sweater in front of curtains and wallpaper.
Picture: Courtesy of Spoonflower.com/PA
Hachette UK pays tribute to talented authors

Designer: Signbox / Craphic History Company
Description: Talented UK firm Signbox features again on our list for this creative application at Carmelite House, home of book publisher Hachette UK. Here, the company produced a special mural that features the names of 3,500 authors that have been published by Hachette UK. Signbox utilised its HP Latex 360 printers to complete the job.
Picture: Courtesy of Signbox
Capturing the spirit of Rio with wallpaper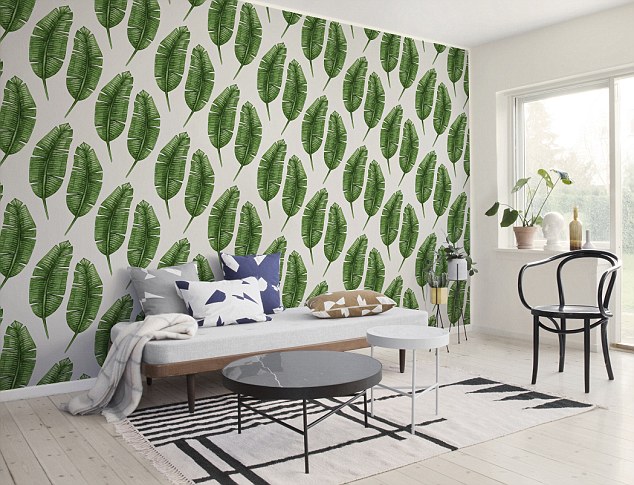 Designer: Jumanjii
Description: Rio de Janeiro this year staged its second major sporting event in just two years, with the 2016 summer Olympic Games running in the city from August 5-21. Those that were unable to attend the Games were able to surround themselves with the sights from the Brazilian city with themed wallcoverings, such as this example, 'Verdant Banana', from Jumanjii.
Picture: Courtesy of Etsy.com
Prada sets the trend at Soho boutique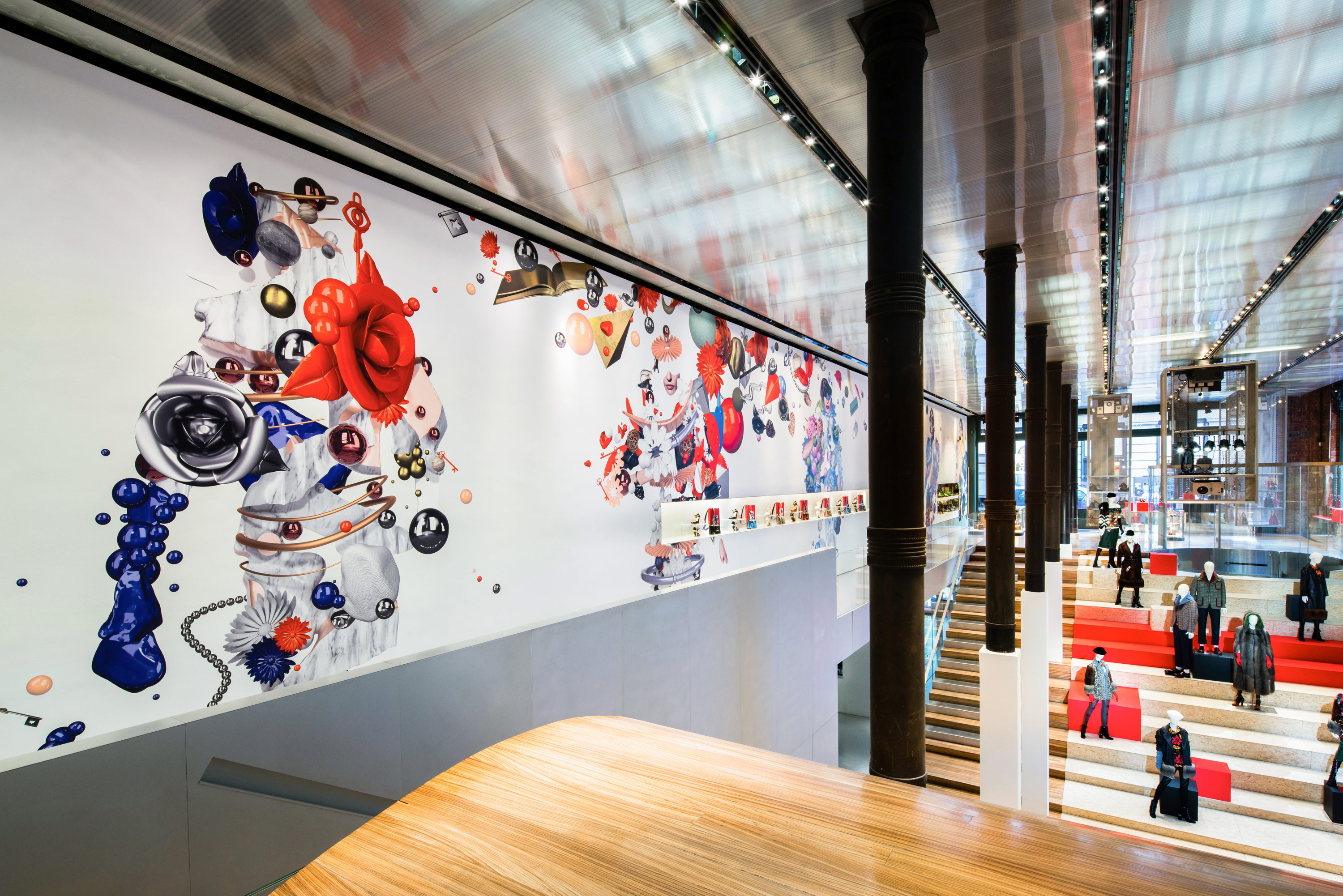 Designer: 2X4 / Steven Meisel / Prada
Description: World-famous fashion brand Prada gave its New York Soho store a makeover this year with custom wallpaper from design firm 2X4. The wallpaper features images of Prada's fall collection
Picture: Courtesy of Prada
Print at the Corn Palace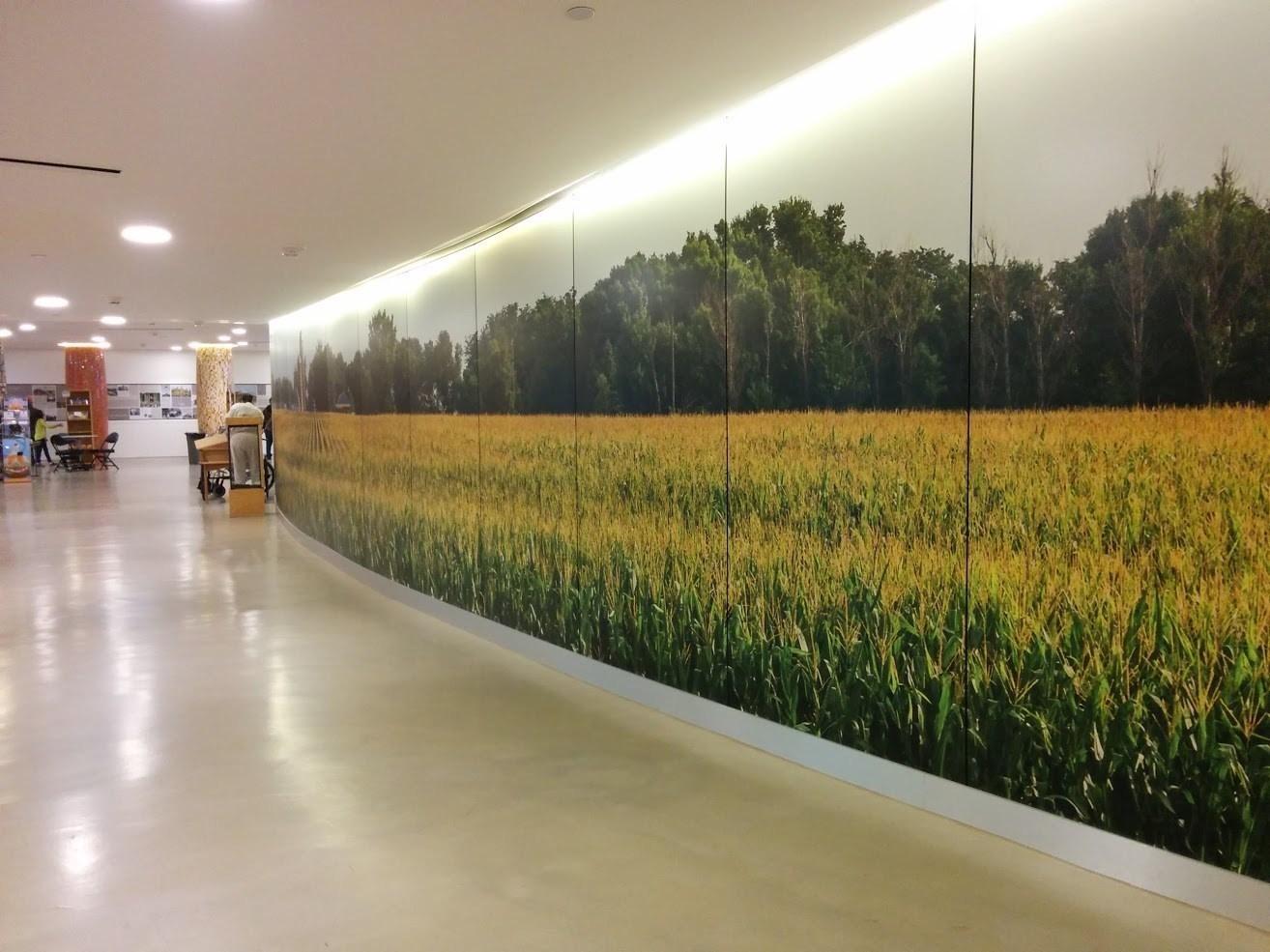 Designer: Meyer Scherer & Rockcastle / Corn Palace
Description: Popular US tourist attraction the Corn Palace used environmentally friendly material BioSurf to create this application. Developed by Biovation, BioSurf is a bio-based, formaldehyde-free & PVC-free decorative laminate that can be printed on to create products such as wall panels, table tops, cabinets, furniture and ceiling tiles.
Picture: Courtesy of Woodworkingnetwork.com
Ikea teams up with designers to create new ranges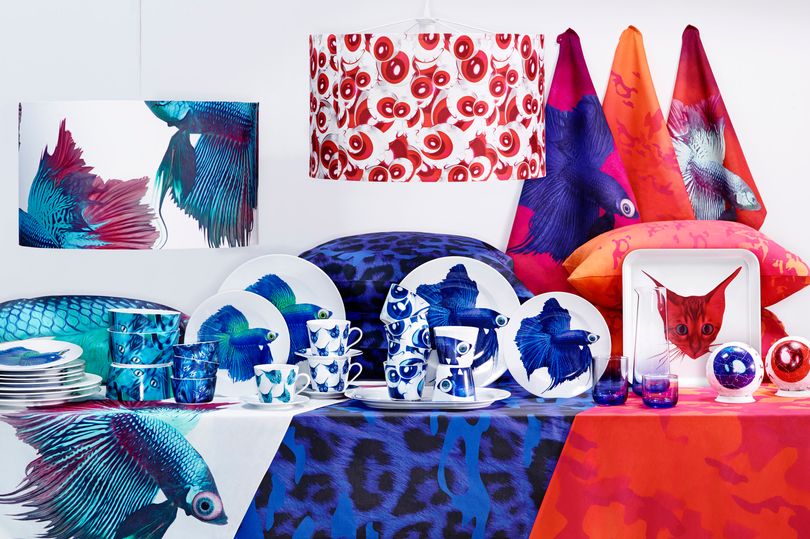 Designer: Ikea / various
Description: For the first time this year, Ikea collaborated with fashion designers to merge fashion and home interiors to create new collections. Pictured here are items from the Giltig range.
Picture: Courtesy of Ikea
Finnish folklore gets the interior design treatment
Designer: Klaus Haapaniemi and Mia Wallenius
Description: Finnish artisanal design and lifestyle brand Klaus Haapaniemi has an approach that focuses on nature, Finnish folklore and traditional decorative areas with a modern twist, with influence from art, ballet, music and storytelling. The company designs various interior design products such as cushions, throws and rugs, including these colourful examples.
Picture: Courtesy of Klaus Haapaniemi
A peek behind the curtains of a top designer's home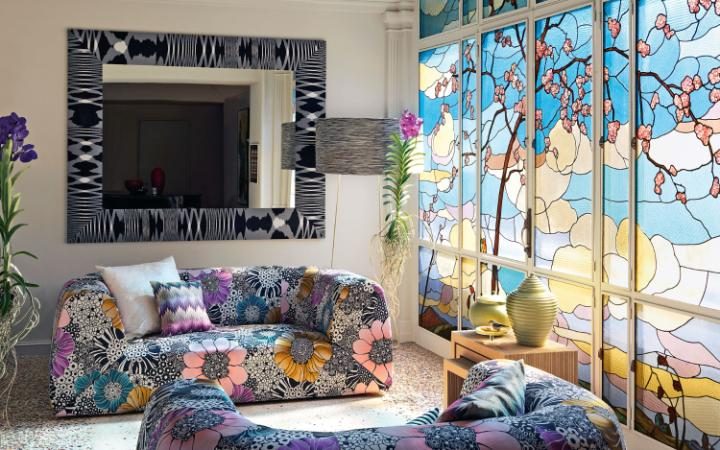 Designer: Rosita Missoni
Description: Rosita Missoni, of the famous Italian fashion family, this year gave The Telegraph an insight into her own interior design tastes. Missoni's Milan apartment features a number of printed furnishings, including these rather colourful sofas.
Picture: Courtesy of The Telegraph
A Pulitzer prize for interior design?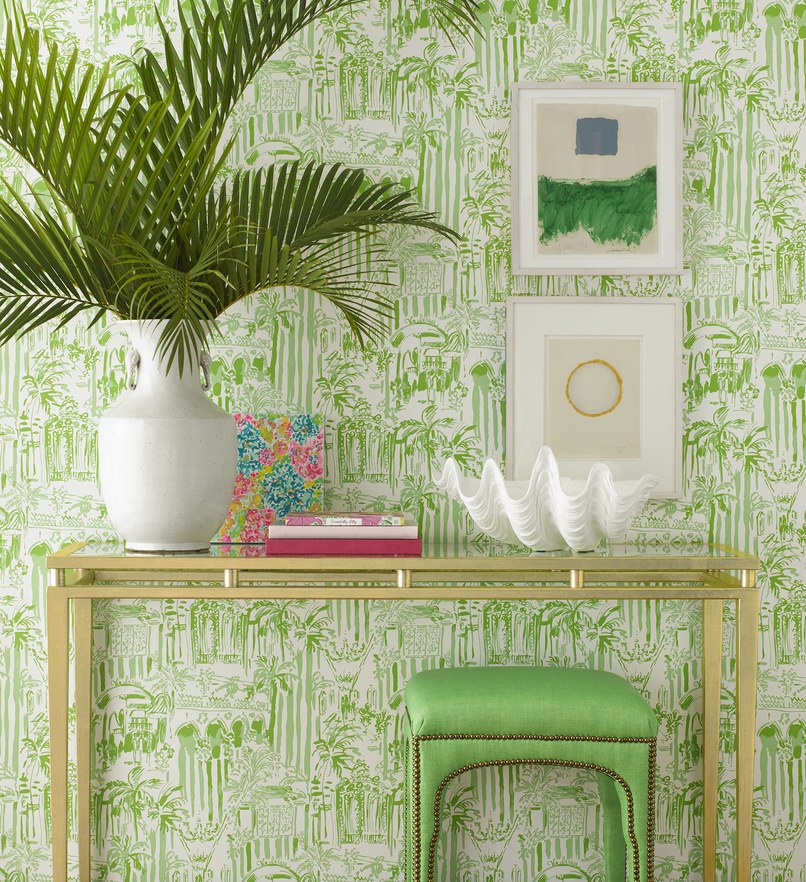 Designer: Lilly Pulitzer
Description: Lilly Pulitzer is giving customers the opportunity to decorate their homes with wallpapers and textiles that feature patterns and designs from the clothing company. Pictured here is just one example of the colourful wallpaper on offer.
Picture: Courtesy of Lilly Pulitzer
Dividing Wonderland with interior design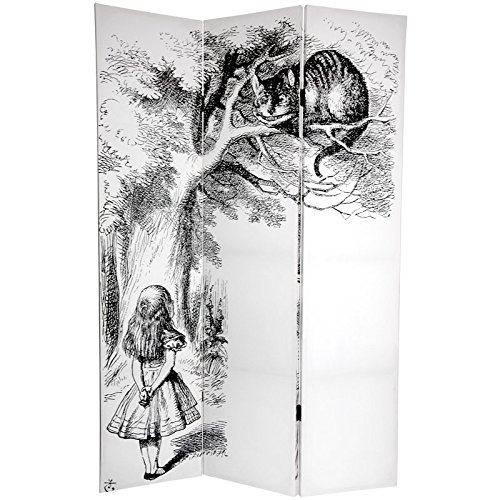 Designer: Unknown
Description: While textile and wallpaper are the mainstays of print companies in the interior design market, there are plenty examples of how to take this further. Here, an Alice in Wonderland design has been printed onto a room divider to offer a completely new look.
Picture: Courtesy of Alice-in-wonderland.net
Assemble the Justice League of America in your own home!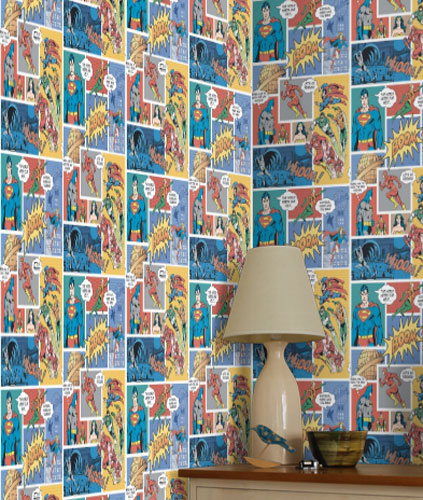 Designer: Galerie
Description: How about this for some action-packed wallpaper! Produced by Galerie, the paper features images of the Justice League of America, which includes crime-fighting heroes such as Superman, Batman and Wonder Woman.
Picture: Courtesy of Galerie
Those interested in finding out more about print in the interior design market, and how to access such work, FESPA will once again stage its popular Printeriors event during the main FESPA 2017 show next year.
Printeriors brings together creative printers and manufacturers to give interior designers, architects, buyers, hoteliers and creatives the chance to see how print can be incorporated into interior design.
Taking place at the Hamburg Messe, Germany, 8 – 12 May 2017, visit Printeriors 2017 and meet leading interior designers and architects specifically sourcing new innovative printed products and materials.
Sit in on compelling educational seminars and conferences with topics such as environmental benefits of using print in interior design, the workflows between design and print, understanding the print supply chain and pricing structures along with many more.
Register now using code PRNH710 for your free 5-day visitor badge.
Interested in joining our community?
Enquire today about joining your local FESPA Association or FESPA Direct