Features
Top 20 Halloween Prints
Rob Fletcher takes a look at some of the best and most innovative printed products that featured this year during Halloween.
Halloween marks the start of one of the busiest times of year for print companies around the world. One minute you are printing pumpkins, skeletons and witches, then before you know it, it's Santa Claus, Rudolph and snowflakes.

Seasonal print is huge business in markets over the world, with a whole range of work on offer during the big holidays and events. From seasonal packaging and point-of-sale, through to advertising, posters and billboards, brands are keen to get their name out at these key times of the year.

Here, we pick out some of the best examples of seasonal print for Halloween 2019…
Scarylea cheese triangle anyone?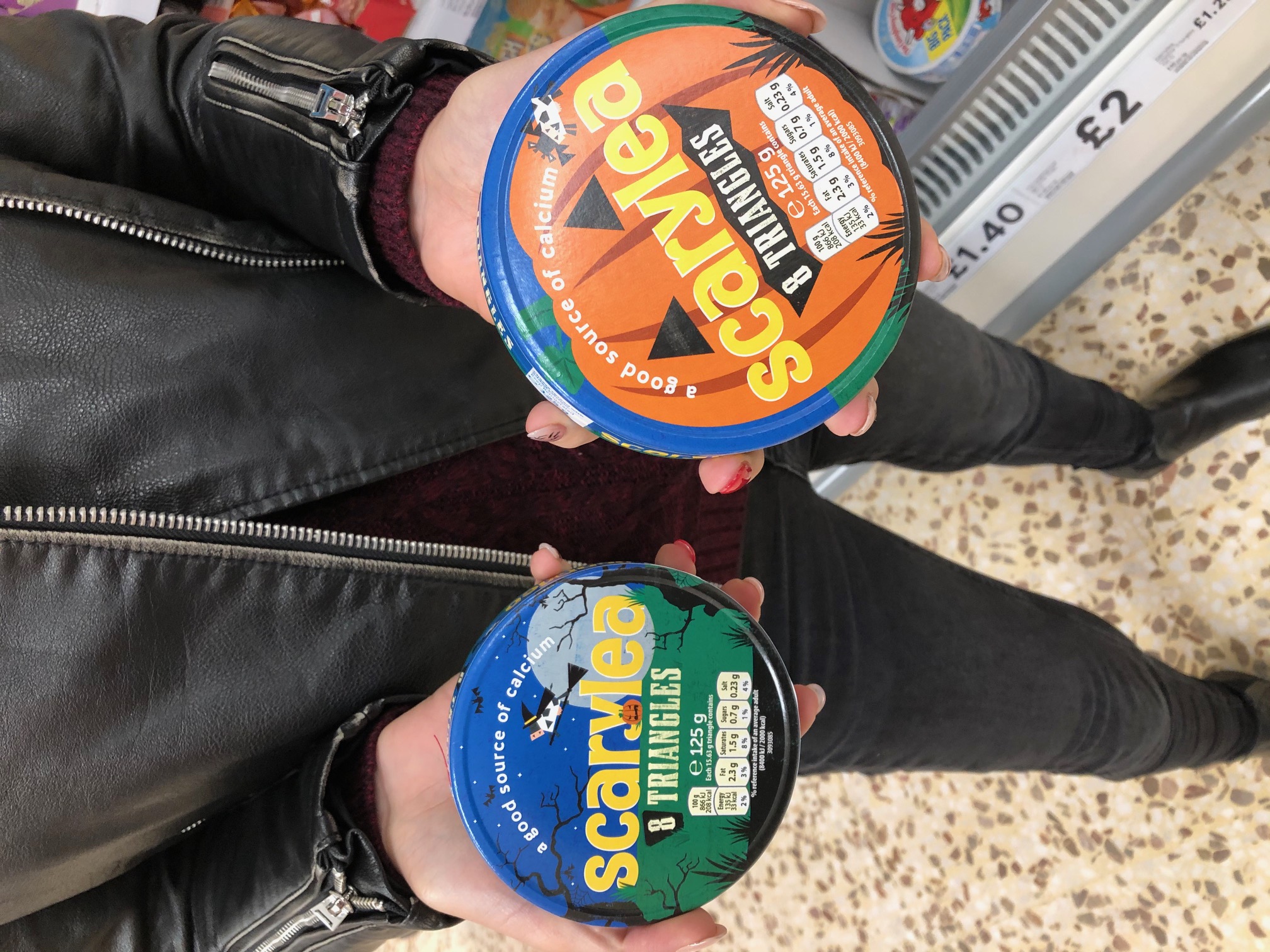 Image courtesy of Rob Fletcher

Product: Dairylea
Description: Soft cheese brand Dairylea rebranded its packaging for Halloween this year, and even altered its own name to celebrate the occasion. These limited edition 'Scarylea' packs were available in a number of versions for several weeks.
Colouring Heaven at Halloween!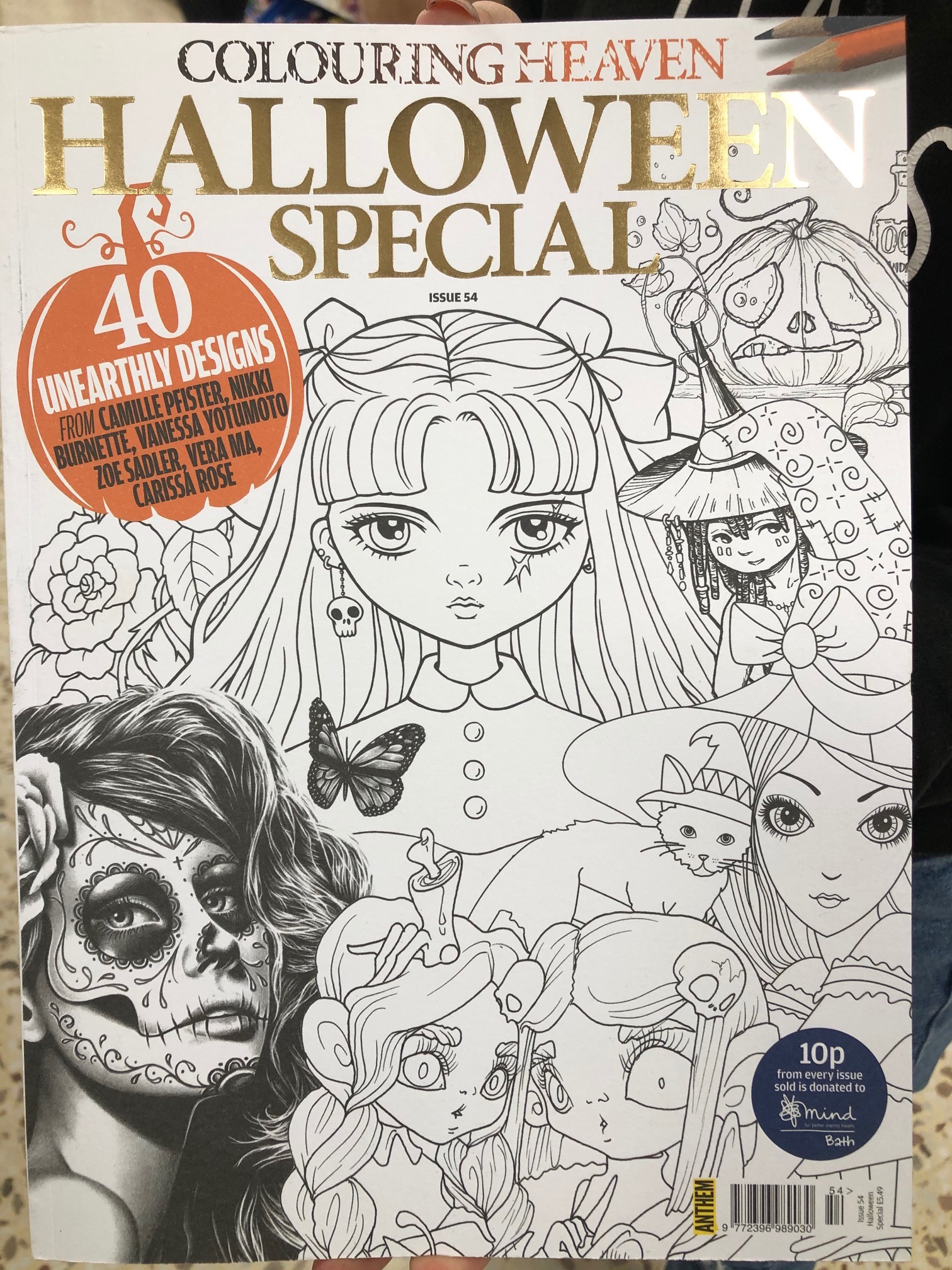 Image courtesy of Rob Fletcher

Product: Colouring Heaven
Description: Adult colouring book series Colouring Heaven produced this special edition for Halloween 2019, with readers able to colour in a number of spooky images from top designers and illustrators.

Ghouls and Goo Heads from Cadbury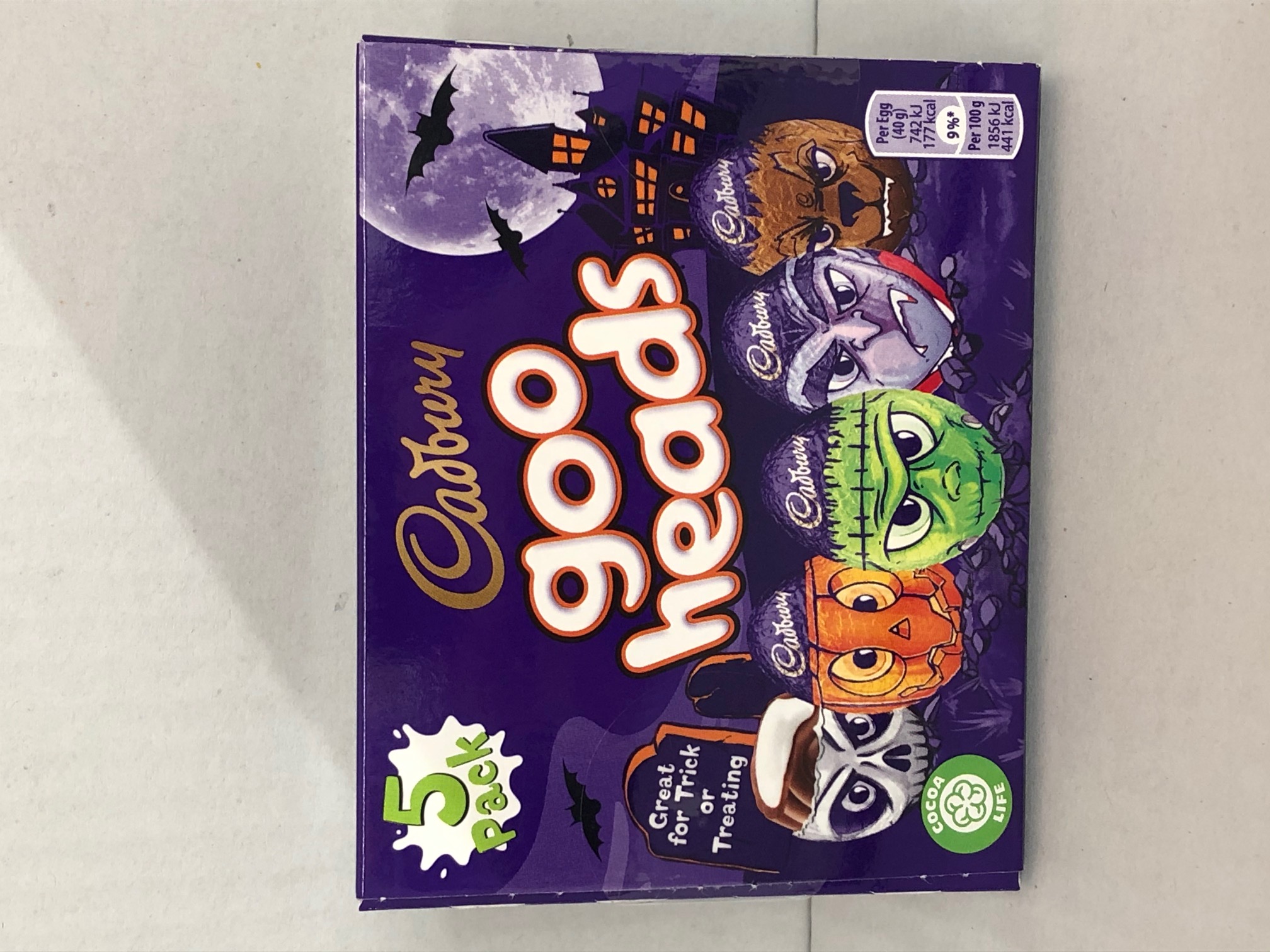 Image courtesy of Rob Fletcher

Product: Cadbury
Description: For children around the world, Halloween is all about the goodies they gather from trick-or-treating ventures. Cadbury often gets in on the act by introducing special products for the season. This year, 'Goo Heads' made an appearance, with limited edition packaging and foil wraps to accompany.
Clever cauldron packaging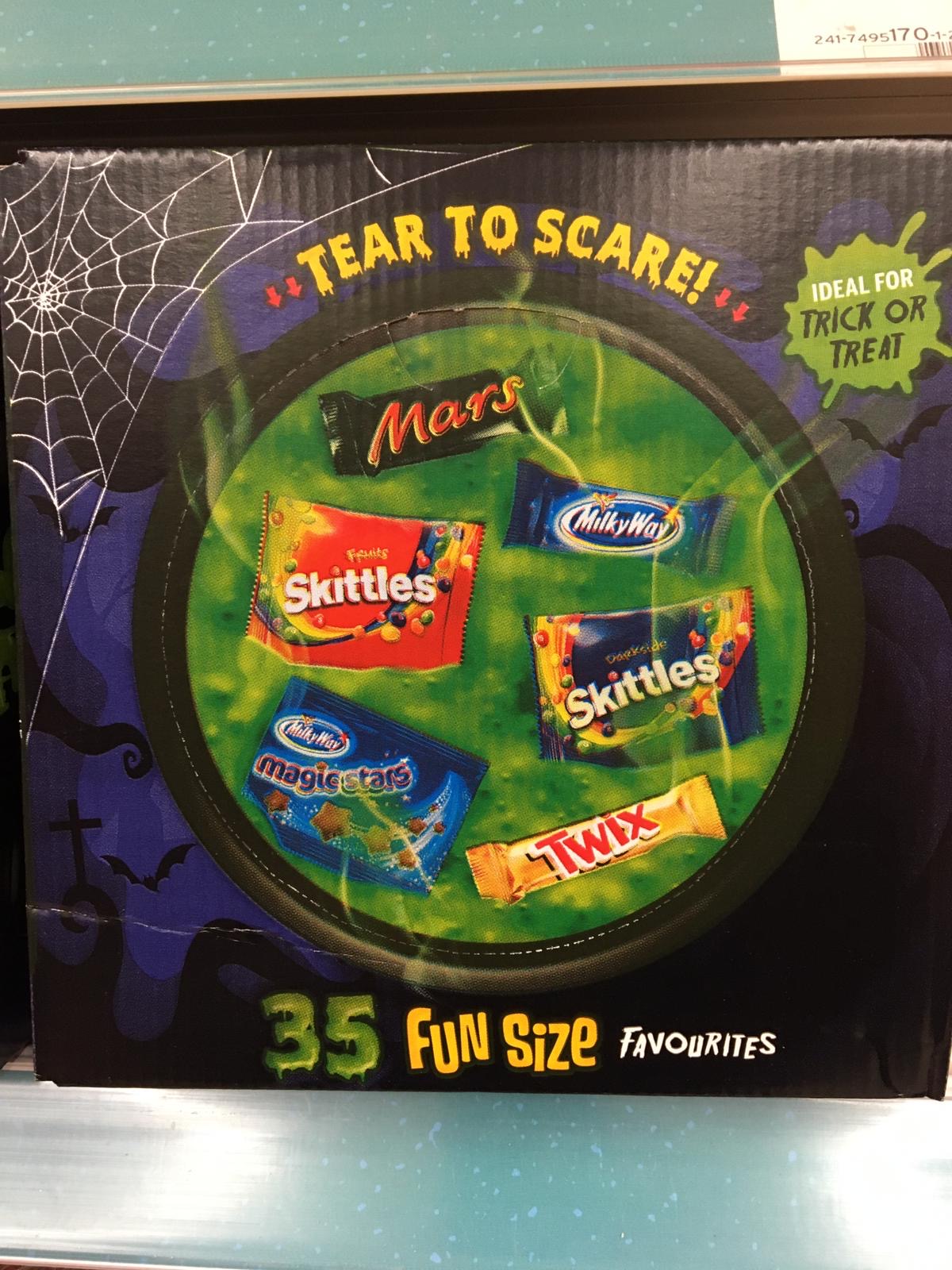 Image courtesy of Rob Fletcher

Product: Mars
Description: What's Halloween without trick-or-treating? Mars and its various brands are a popular choice of treat, and the confectionary giant introduced this innovative packaging for the occasion. The circular section pushes out to reveal the chocolates inside, with trick-or-treaters then putting their hands into the cardboard cauldron to pick out their treats.
Fang-tastic from Fanta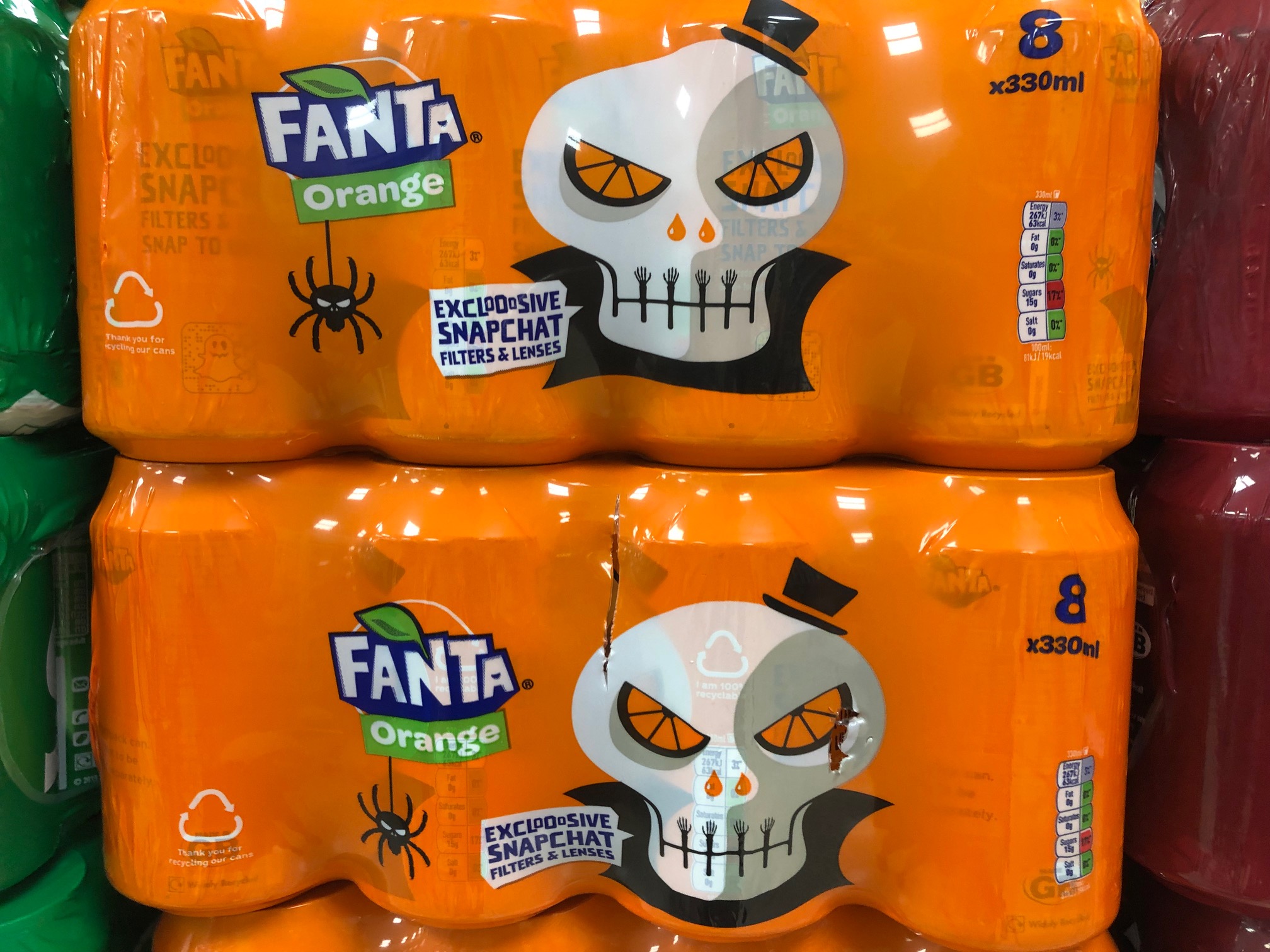 Image courtesy of Rob Fletcher

Product: Fanta
Description: Soft drinks giant the Coca-Cola Company rebranded its Fanta drink for Halloween, changing the packaging on this multi-pack to reflect the season. Consumers with the Snapchat application on their smartphone could also access a special filter and lenses by interacting with the print.
Chocolate in a coffin?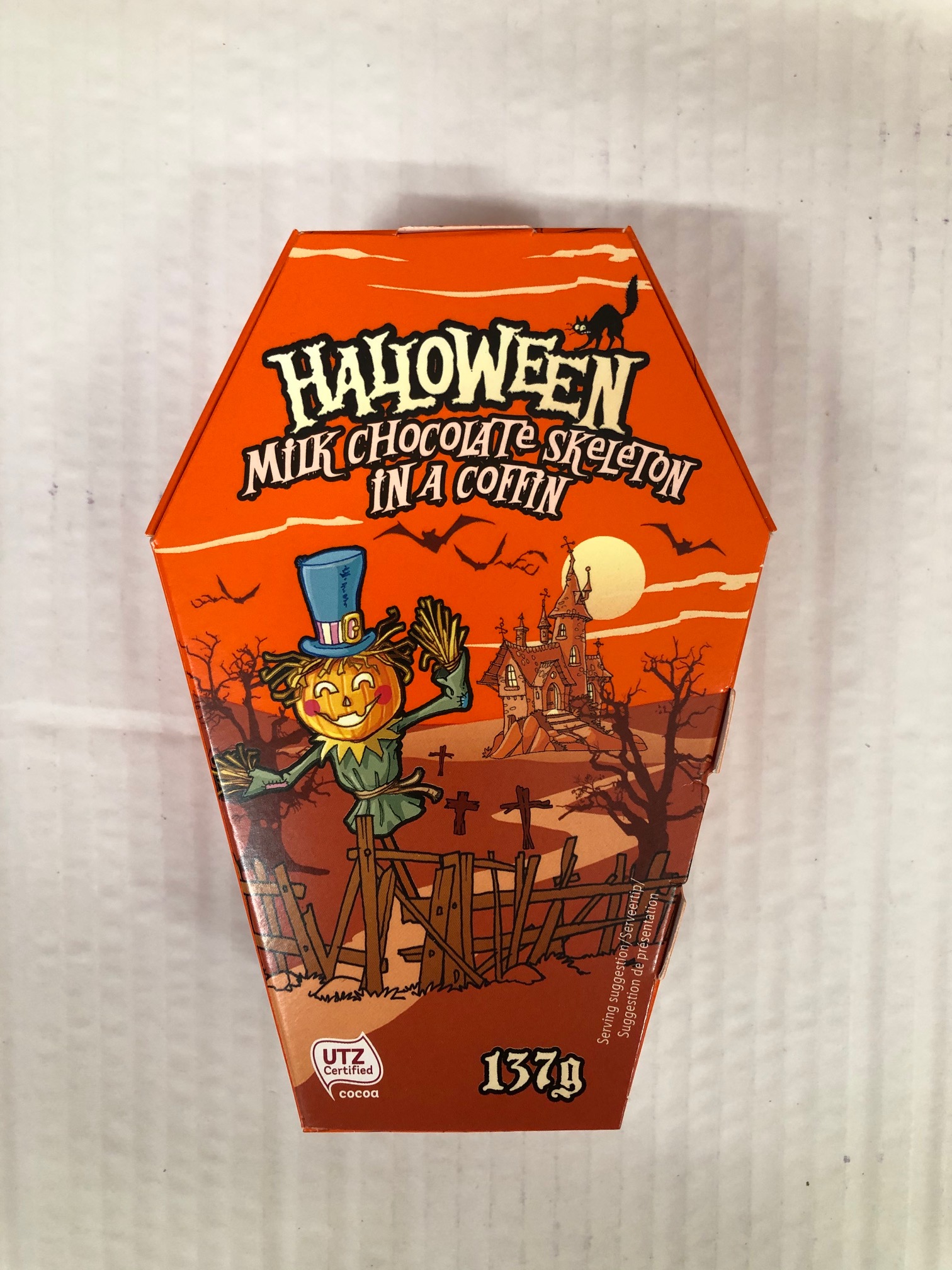 Image courtesy of Rob Fletcher

Product: Lidl
Description: German supermarket chain Lidl introduced a whole range of special products for this Halloween. This example showcases specialist print packaging at its best, with chocolate packaged in a coffin-shaped box, while the chocolate inside was wrapped in printed foil.
Crackers at Halloween?!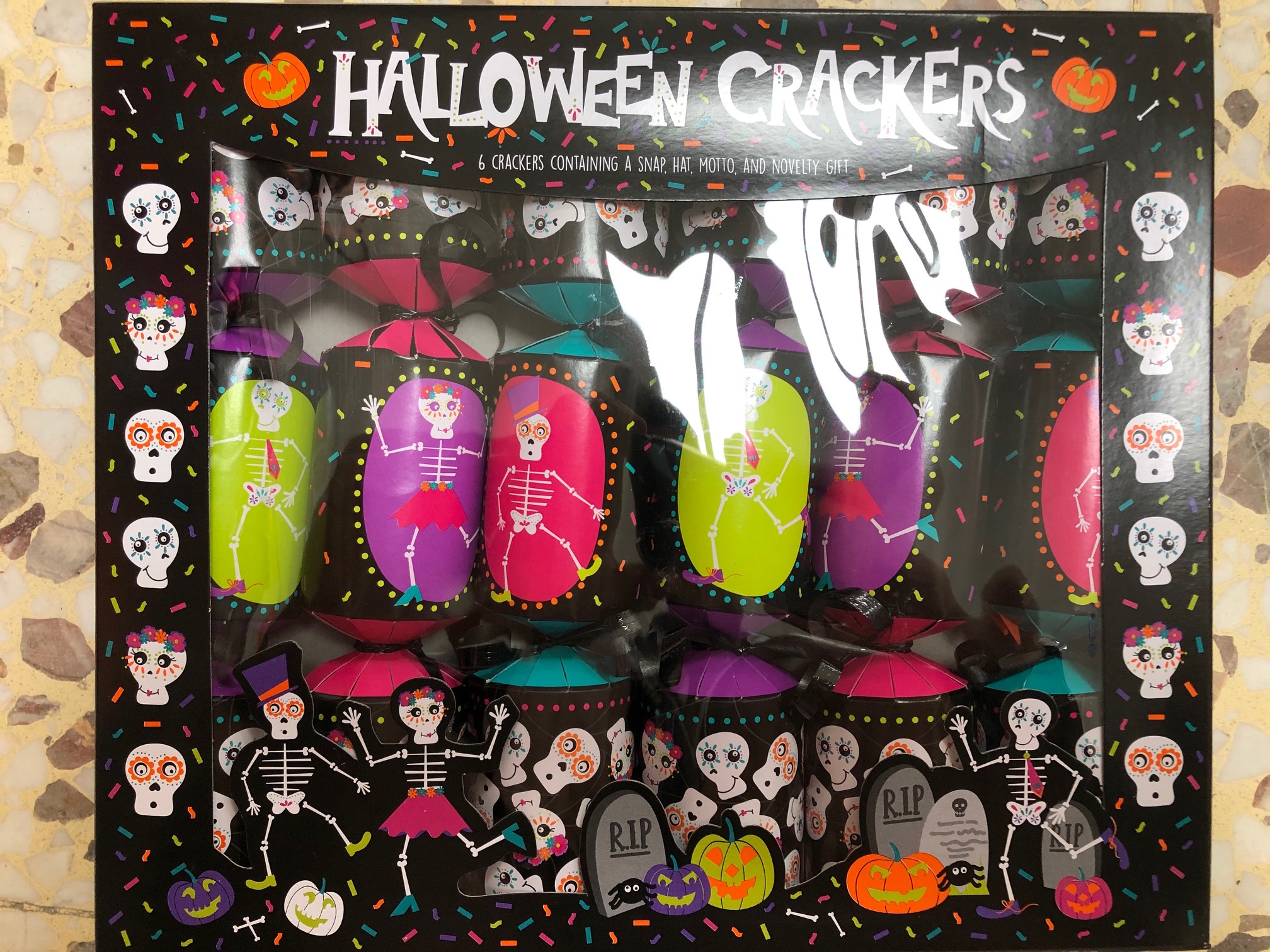 Image courtesy of Rob Fletcher

Product: Tesco
Description: You'd normally associated crackers with Christmas, but this year, we spotted some on the shelves a few weeks ahead of schedule for Halloween! The printed crackers, each featuring a unique skeleton design, held a range of goodies inside.
A mysterious glow in the night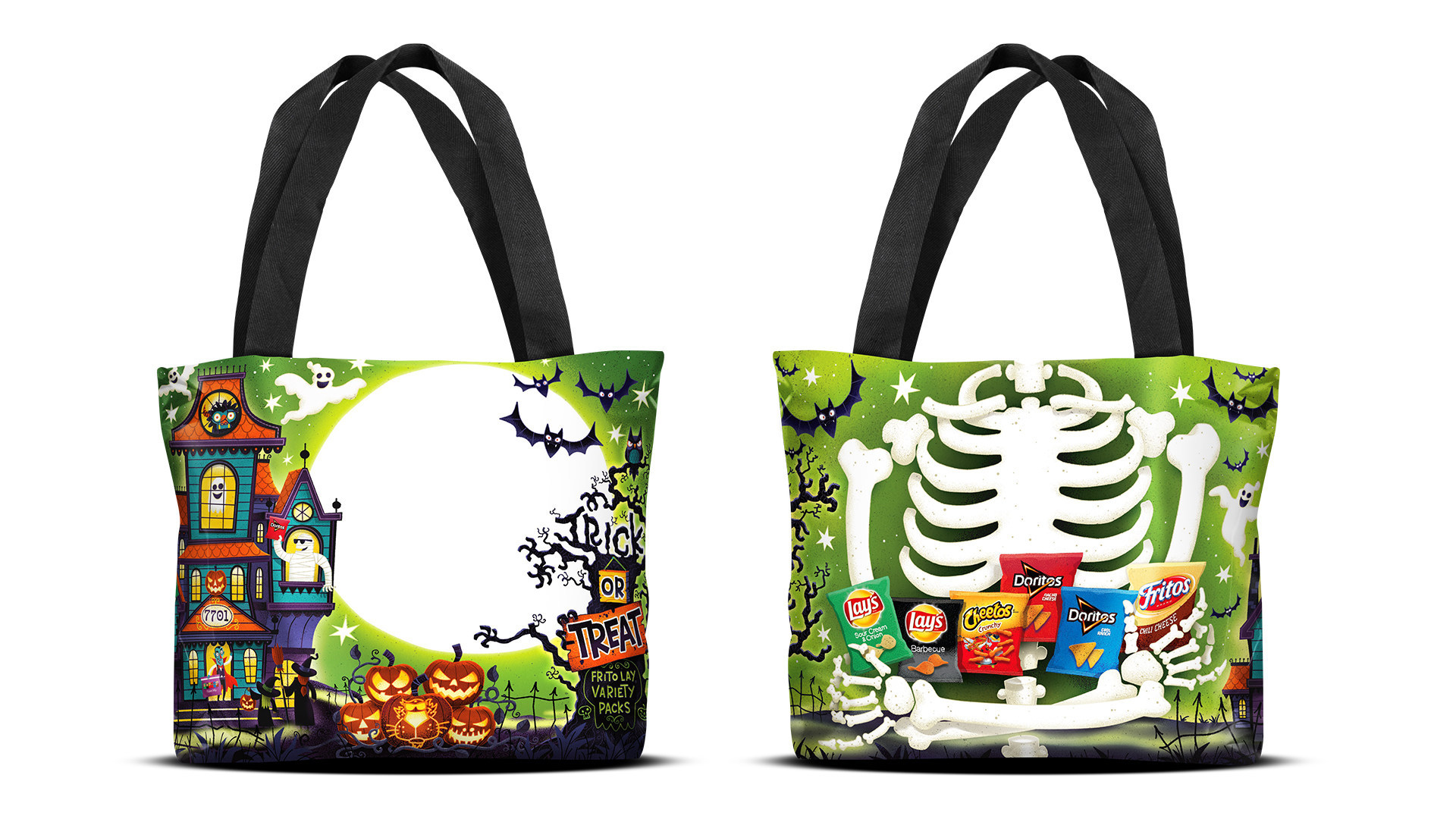 Image courtesy of Rob Fletcher

Product: Frito-Lay Variety Packs
Description: In the US, Frito-Lay Variety Packs partnered Safe Kids Worldwide to raise awareness around the issue of children's safety with the introduction of its first-ever limited-edition reflective trick-or-treat bag. The bag was even filled with an 18-count of Frito-Lay's Flavor Mix Variety Pack to help get trick-or-treaters started on their hunt!
Halloween Happy Meal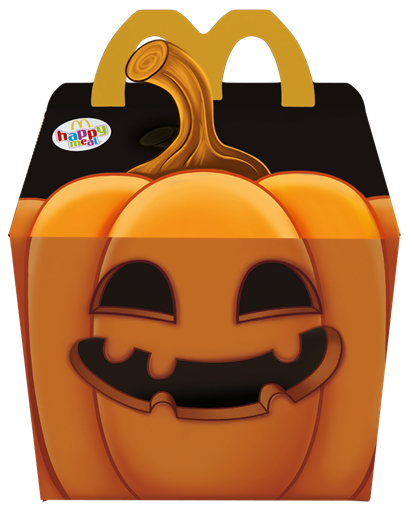 Image courtesy of Rob Fletcher

Product: McDonald's
Description: McDonald's UK & Ireland celebrated Halloween for the first time this year with the Spook Your Selfie campaign, where customers could access special Snapchat filters on their phones by interacting with print. The campaign also saw McDonald's re-brand its Happy Meals with a cheerful pumpkin design.
Deliciously spooky Scream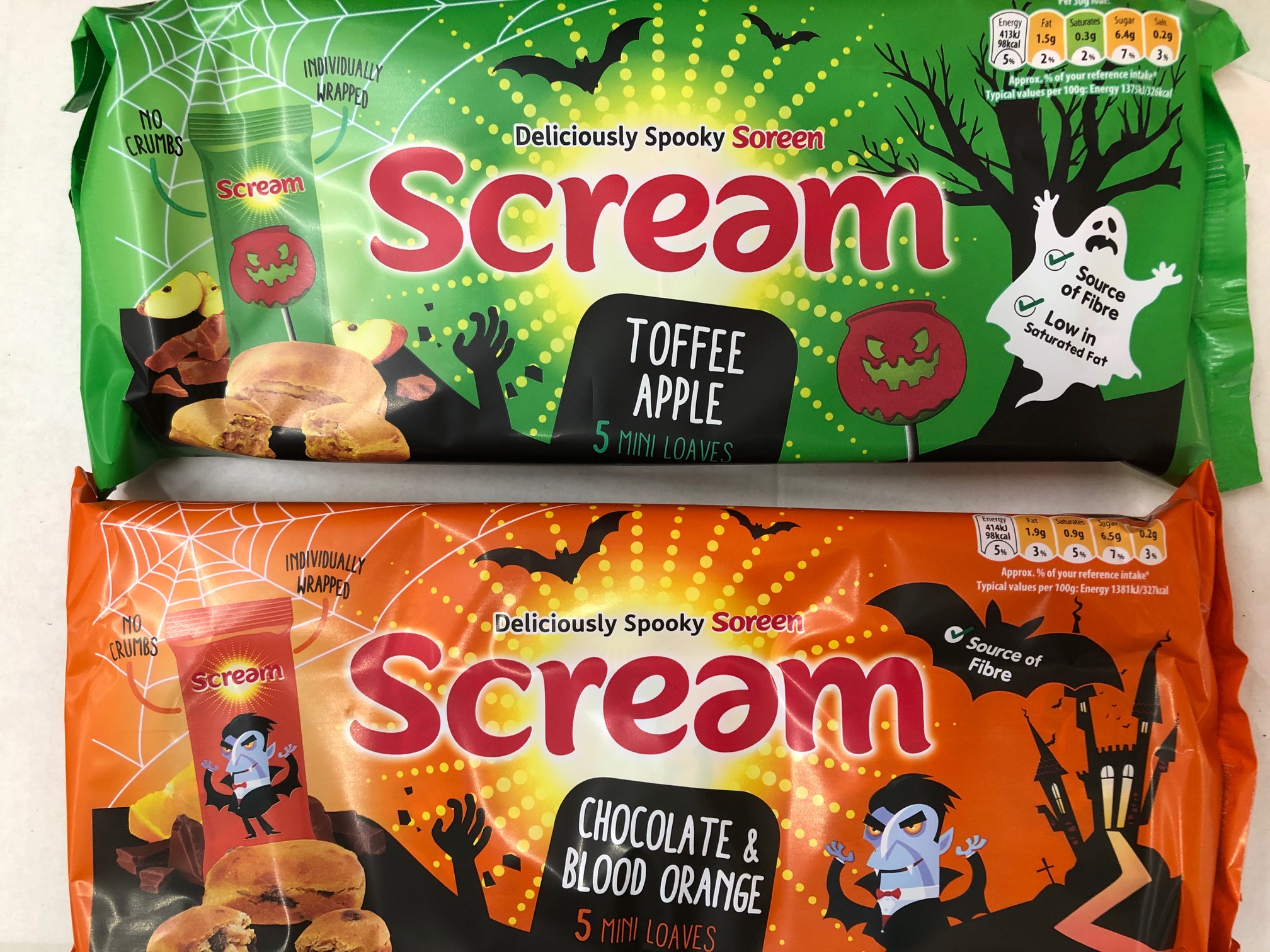 Image courtesy of Rob Fletcher

Product: Soreen
Description: UK malt loaf producer Soreen renamed itself 'Scream' to celebrate Halloween 2019. Its printed packaging reflected the temporary, yet spooky, name change, while Soreen introduced limited edition flavours for the season.
Spooky refreshments at Starbucks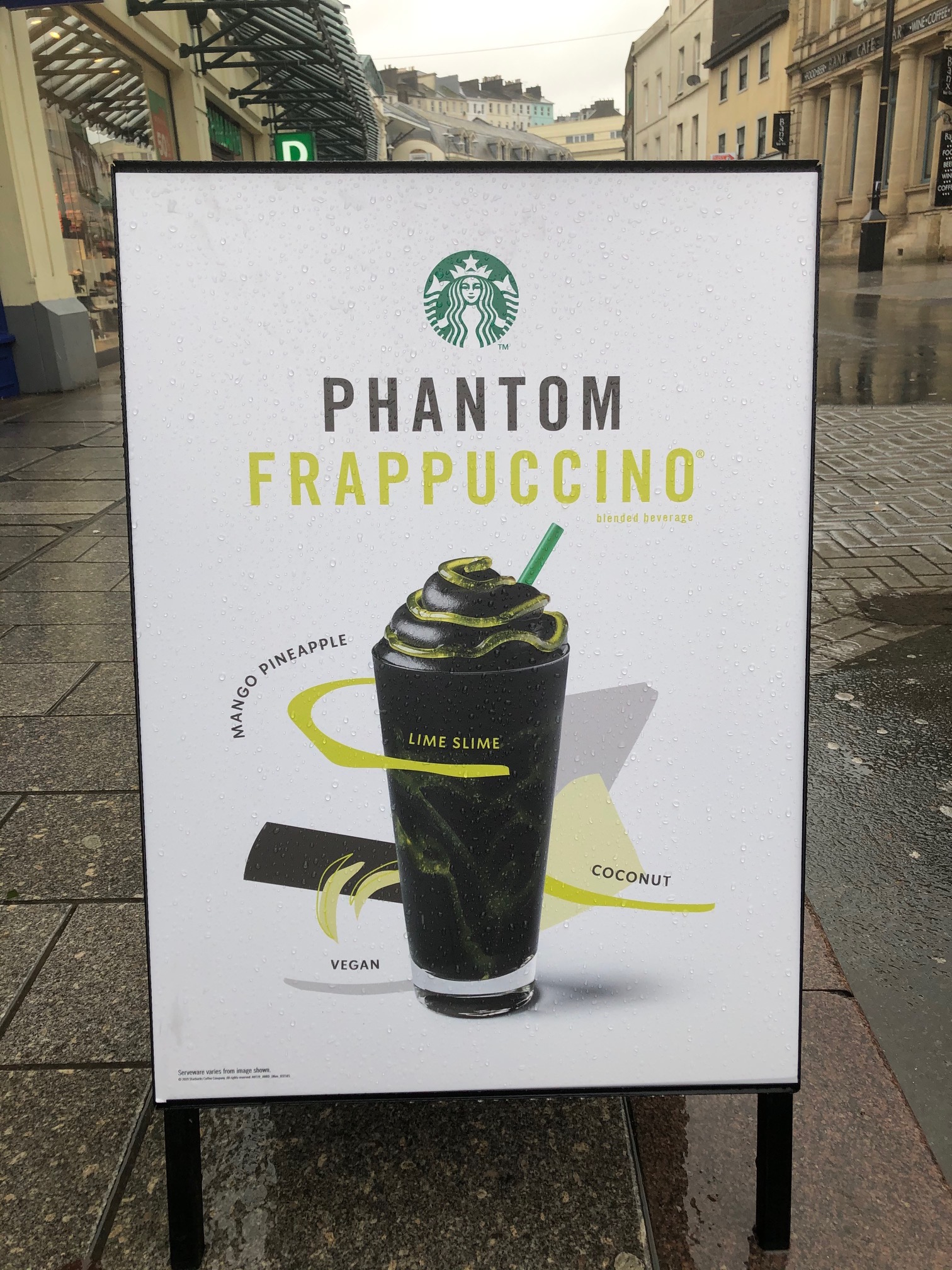 Image courtesy of Rob Fletcher
Product: Starbucks
Description: Global coffee shop chain Starbucks got in on the act this Halloween by releasing a special drink for the spooky season. The Phantom Frappuccino, complete with 'lime slime', was accompanied by a print campaign including this A-board sign.
Keep your head with 3D print!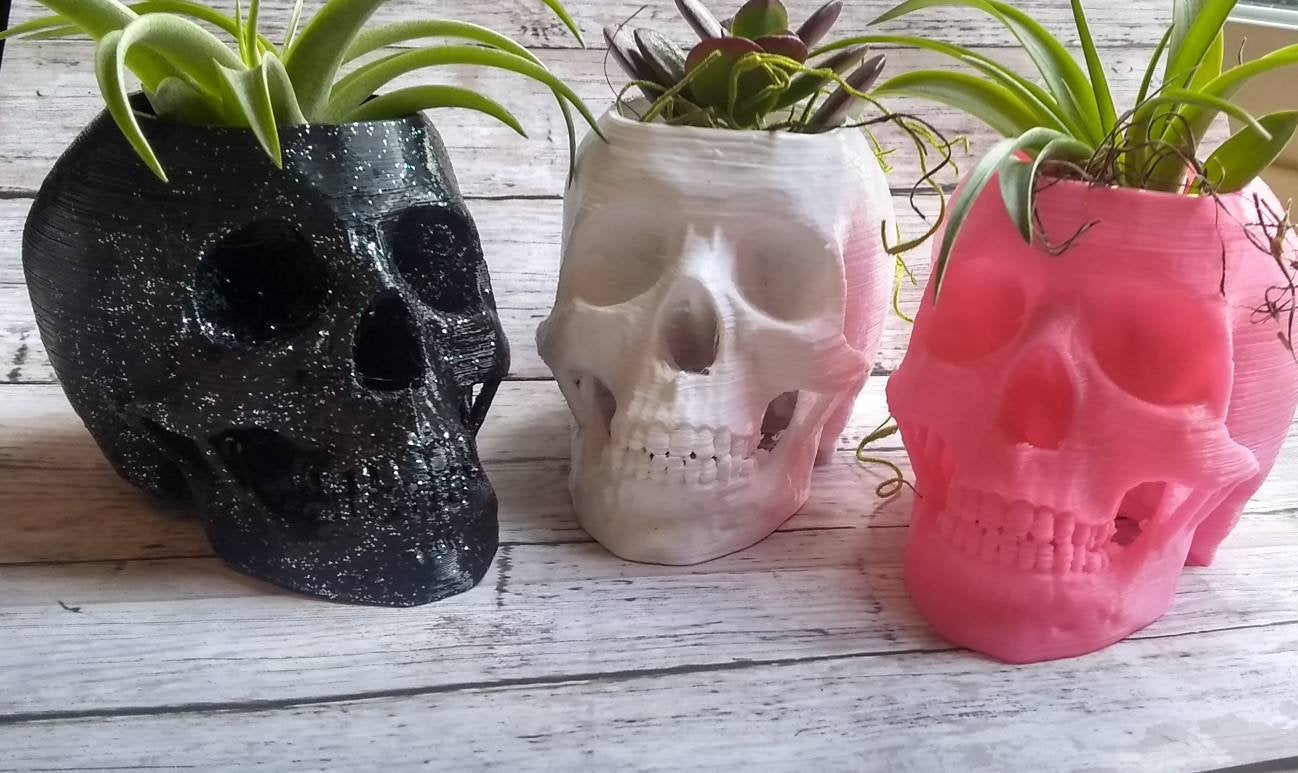 Image courtesy of Fly Me Away Creations

Product: Fly Me Away Creations
Description: The 3D print market continues to grow at an alarming rate, and has even found its way into the Halloween decoration sector. These 3D printed skull planters from Fly Me Away Creations were produced using PLA plastic, which is an environmentally friendly alternative to other materials.
Burger King rules with Ghost Whopper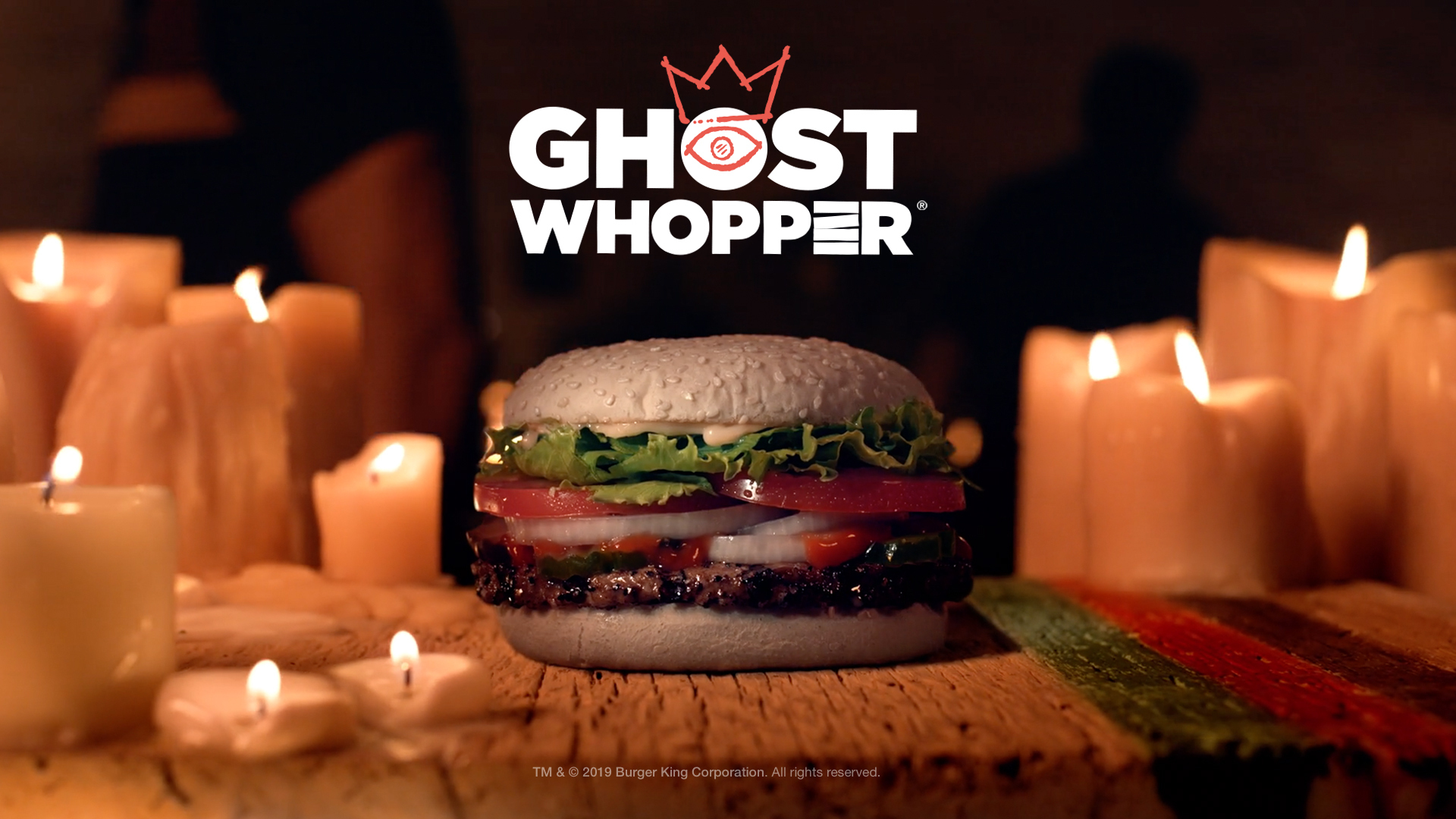 Image courtesy of Burger King

Product: Burger King
Description: Fast food giant Burger King also got in the act with limited edition products this Halloween by rolling out the Ghost Whopper in the US. Developed in partnership with psychic medium Riz Mirza, the new burger was supported by a multi-media ad campaign, featuring the Ghost Whopper in various spooky scenarios.
Oreooooooooos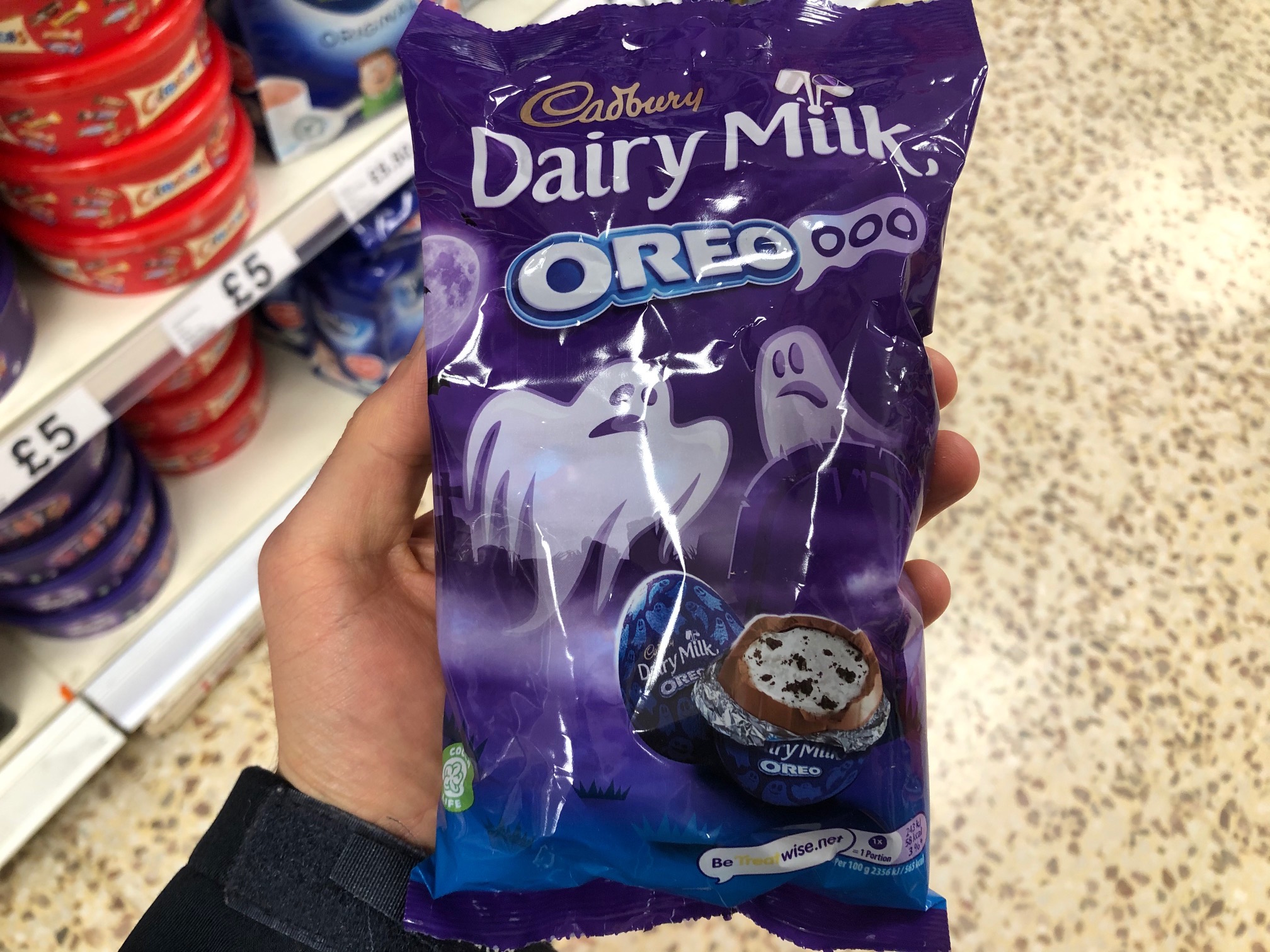 Image courtesy of Burger King

Product: Oreos
Description: Cadbury is back with another temporary rebrand, this time with its Dairy Milk Oreo eggs. The chocolate snack took on the spooky name Oreoooo in homage to the ghosts and ghouls of Halloween, and this was reflected in limited edition printed packets.
Watch your step!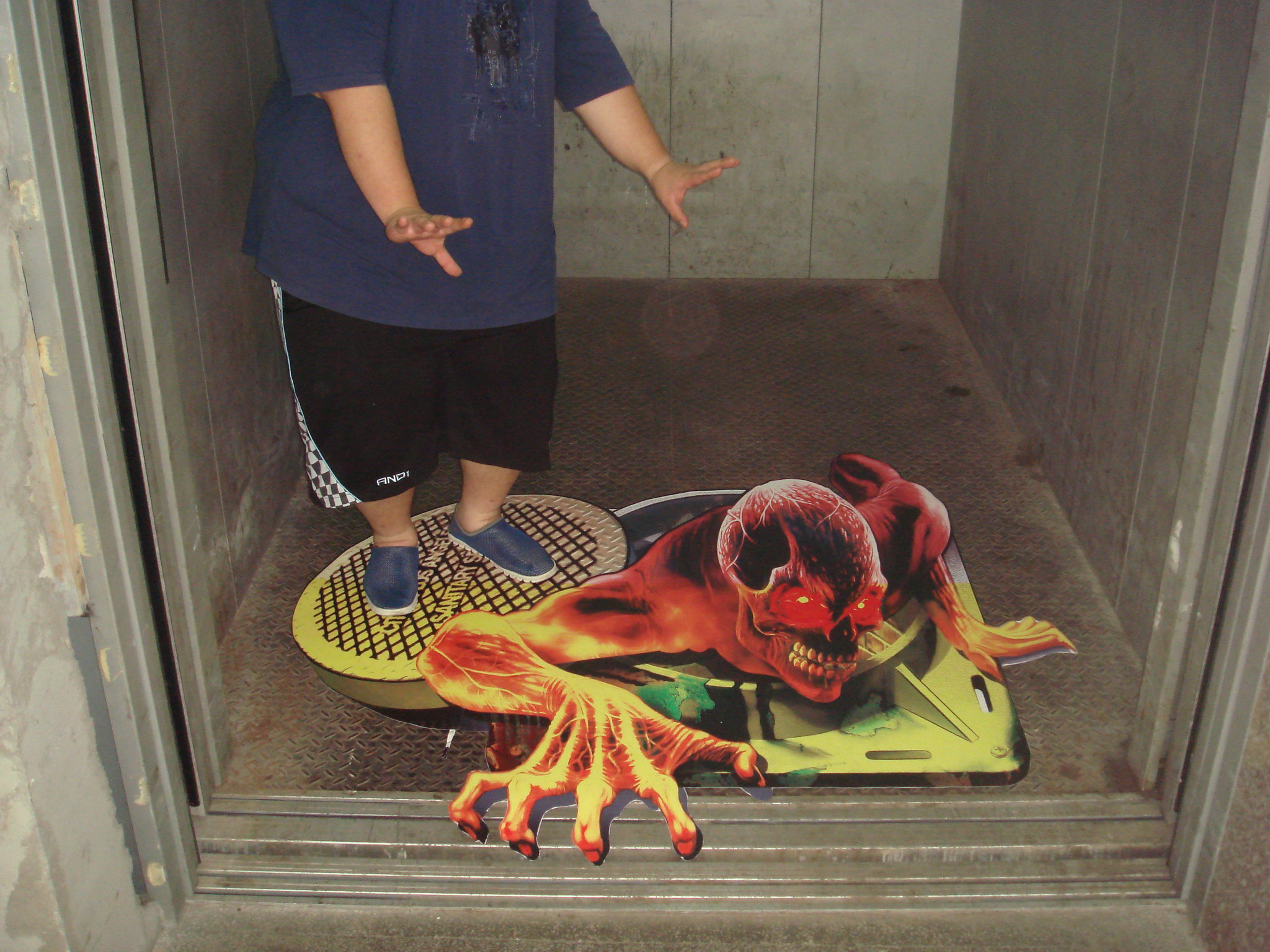 Image courtesy of Burger King

Product: Sinyim
Description: Chinese printing company Sinyim came up with this striking floor graphic that makes it look like a monster is climbing out the floor. The 3D effect on the print makes the graphic even more realistic.
Fiendish Fancies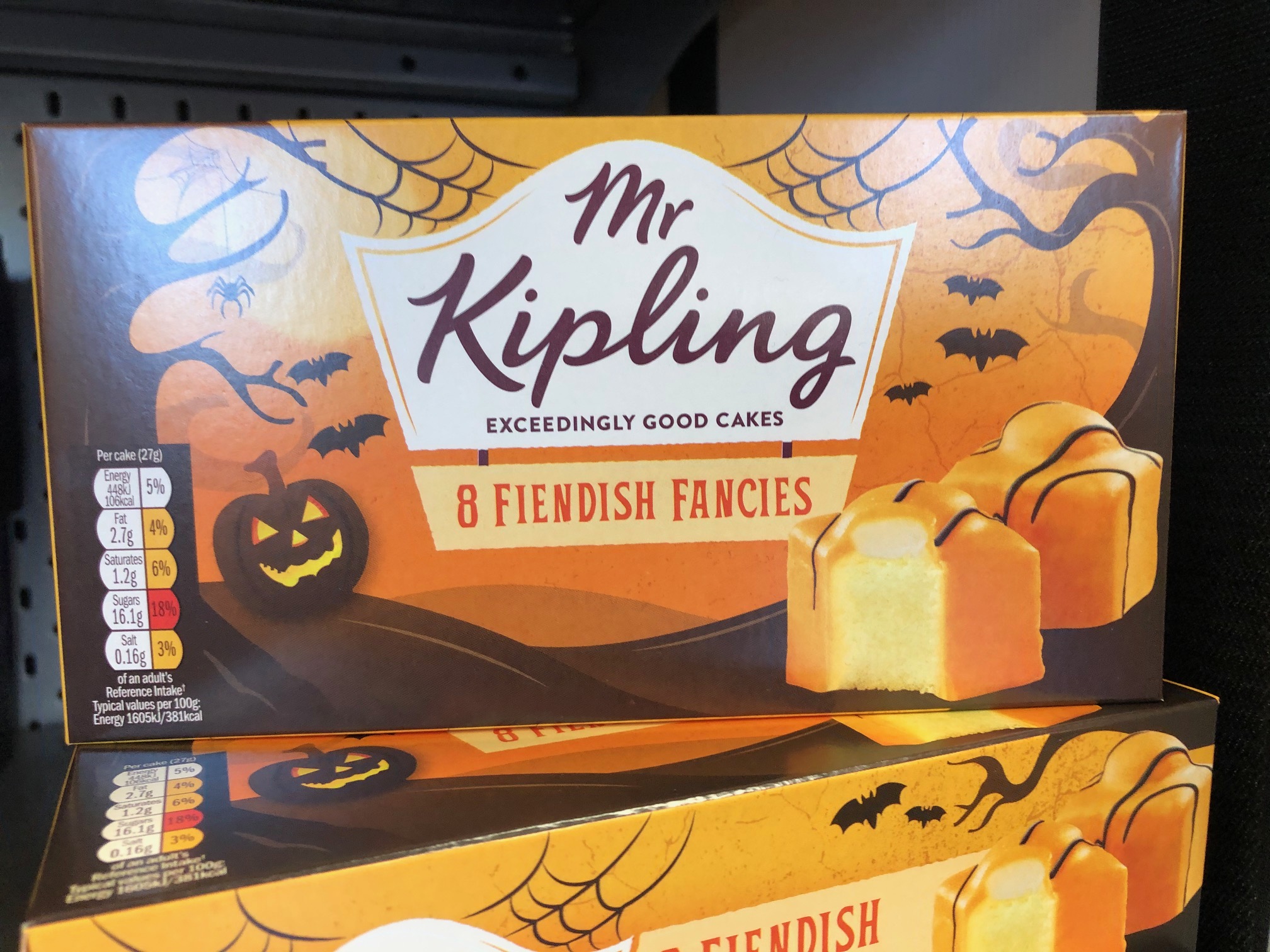 Image courtesy of Rob Fletcher

Product: Mr Kipling
Description: More seasonal rebranding here as Mr Kipling switches from French Fancies to Fiendish Fancies, complete with a change in colour for both the cakes and packaging. Another example of specialist, seasonal print work on offer.
MUMMY!!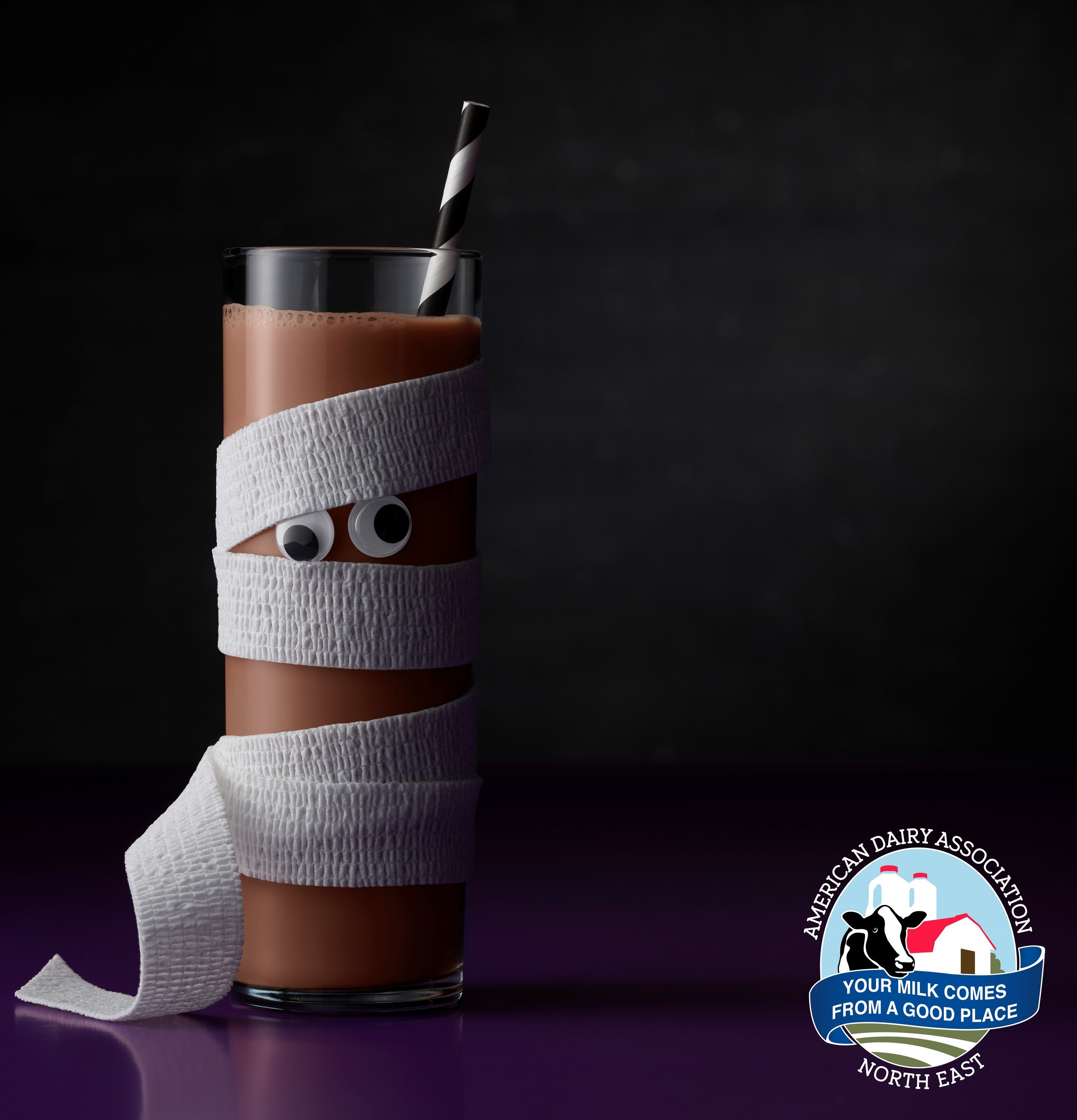 Image courtesy of Rob Fletcher

Product: American Dairy Association North East
Description: American Dairy Association North East, a local US affiliate of the National Dairy Council, unveiled this spooky advert to promote chocolate milk as the 'official drink of Halloween'. The glass of chocolate milk even dressed up as a mummy to mark the occasion.
Lemon, slime and all things divine from Jaffa Cakes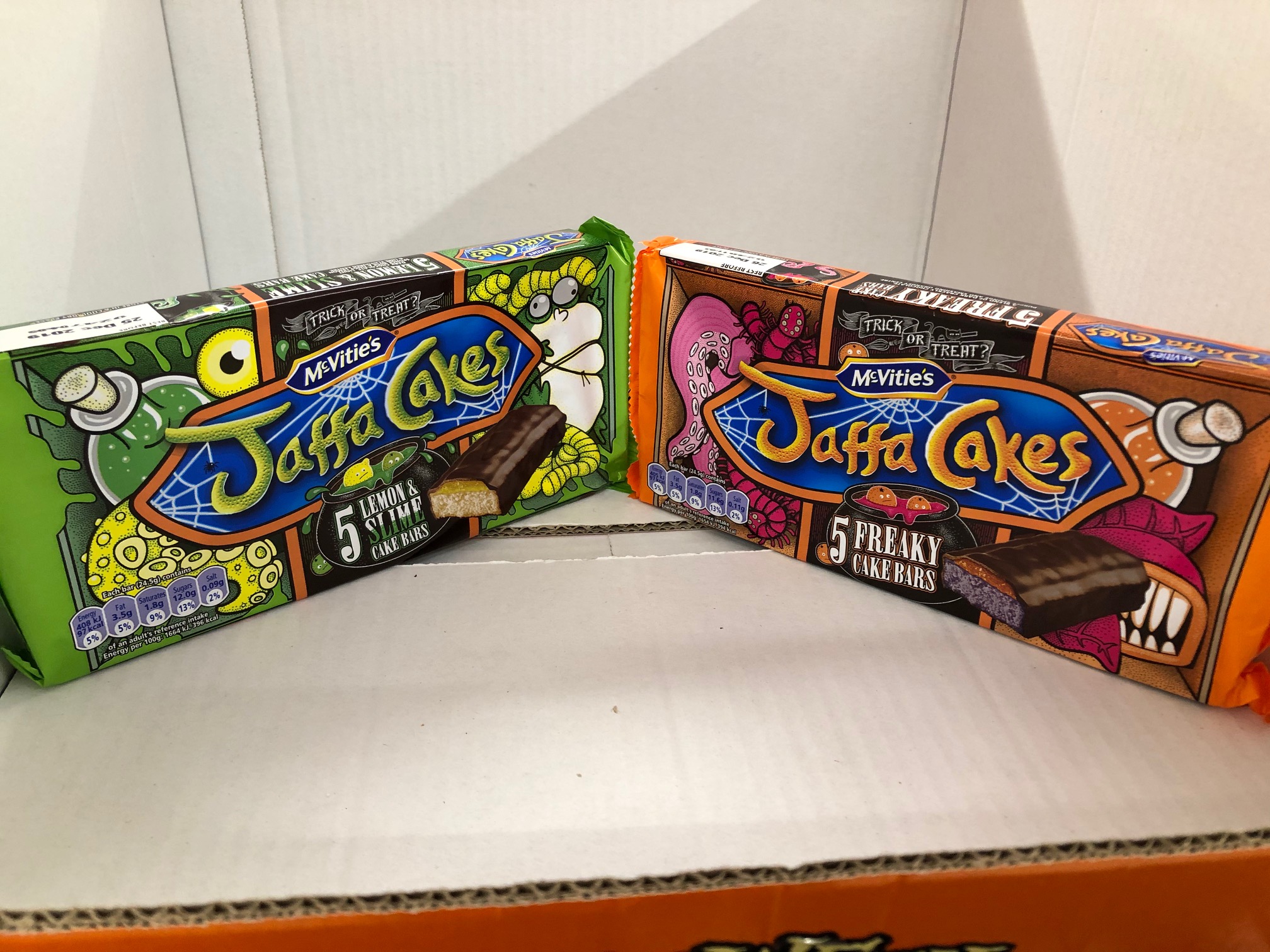 Image courtesy of Rob Fletcher

Product: Jaffa Cakes
Description: Biscuit/cake brand Jaffa Cakes had a similar approach to Soreen, introducing limited edition flavours for Halloween. The Lemon and Slime and Freaky flavours were accompanied with spooky, printed packaging, ready for distribution to eager trick-or-treaters.
BOO! Scary stuff from WarBOOtons

Image courtesy of Rob Fletcher

Product: Warburtons
Description: Although not your usual Halloween snack, British baking firm joined in the fun and games this year with a scary rebrand, calling itself 'WarBOOtons' for the spooky season. Packaging was changed for a number of weeks, with packs featuring ghosts and ghouls.
IHOP joins The Addams Family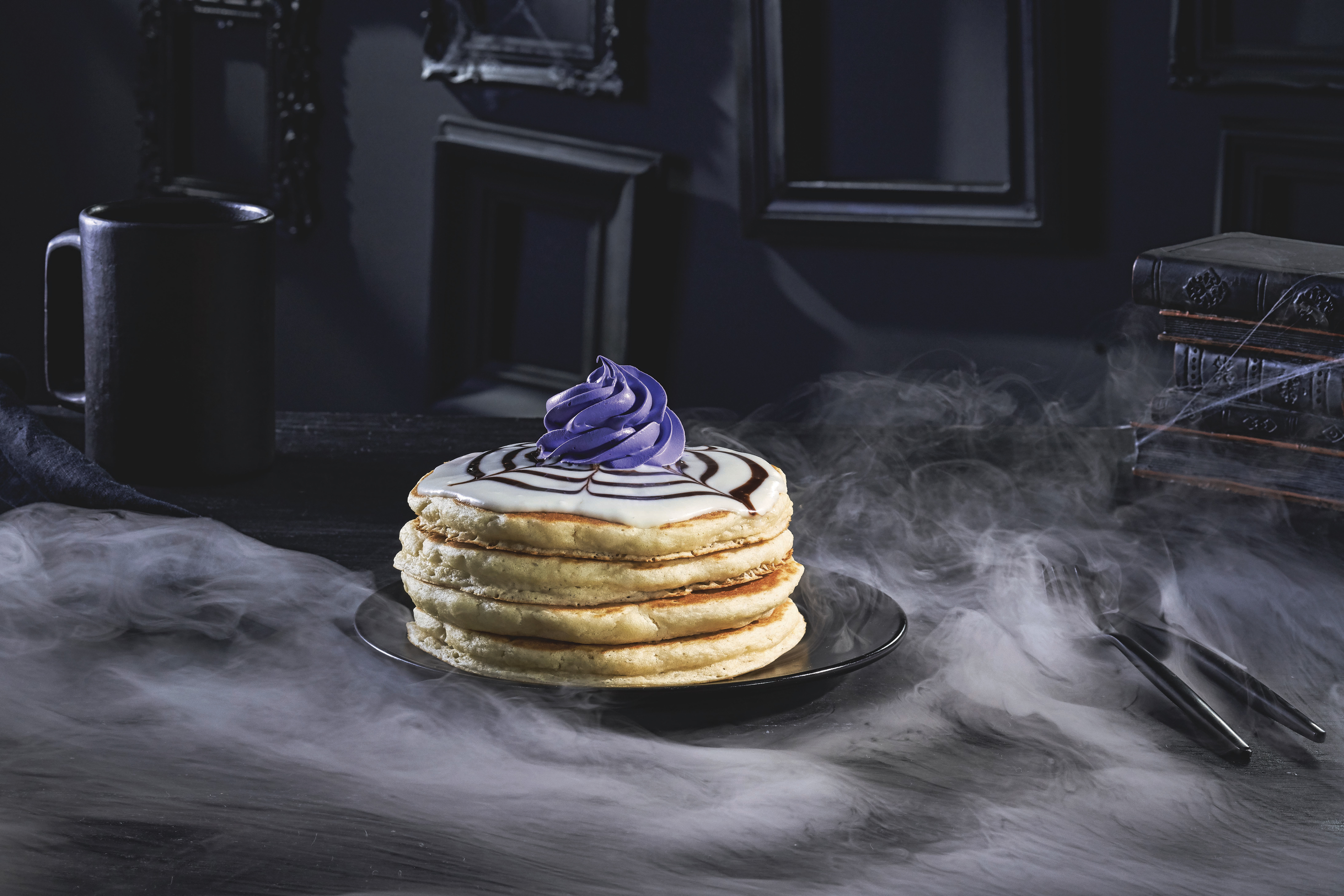 Image courtesy of Rob Fletcher

Product: IHOP
Description: American pancake restaurant chain IHOP rolled out this spooky ad campaign to mark the launch of the new Addams Family film due out in the weeks leading up to Halloween. IHOP's snacks and meals were surrounded with dry ice to give a spooky, yet delicious, image.

These are just a small selection of some of the innovative printed products and adverts from this Halloween. This Top 20 is further proof of the wide range of seasonal print work on offer to print service providers and, how by working with brands, they can come up with all sorts of ideas to celebrate the spooky season.
Interested in joining our community?
Enquire today about joining your local FESPA Association or FESPA Direct