Features
Top 20 FESPA Awards Winners of 2020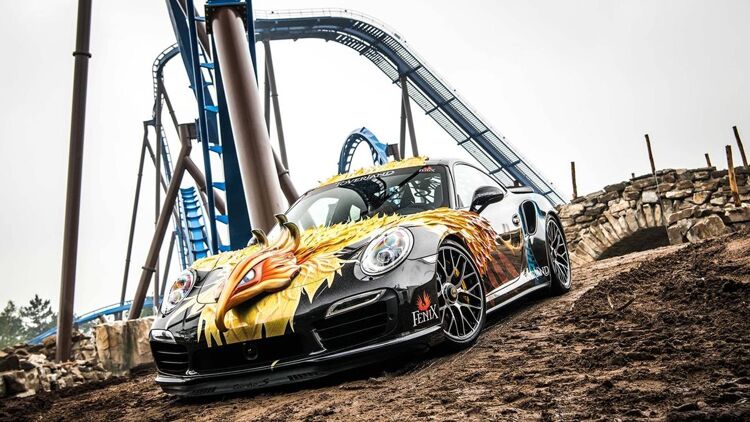 FESPA.com looks back at out some of our most memorable FESPA Awards winners of 2020.
While 2020 was a forgettable year for many people, there were still reasons to celebrate here in the print industry. The annual FESPA Awards gave us the opportunity to enjoy some of the best work produced by companies around the world.

The FESPA Awards 2020 switched to a virtual event for the first time due to the pandemic, but this did not stop the celebrations, with all nominees and winners enjoying a fantastic event.

Here, we celebrate the work of our award winners and pick out some of the stand-out applications from our long list of stars…
Setting sail with Ability Diseño Grafico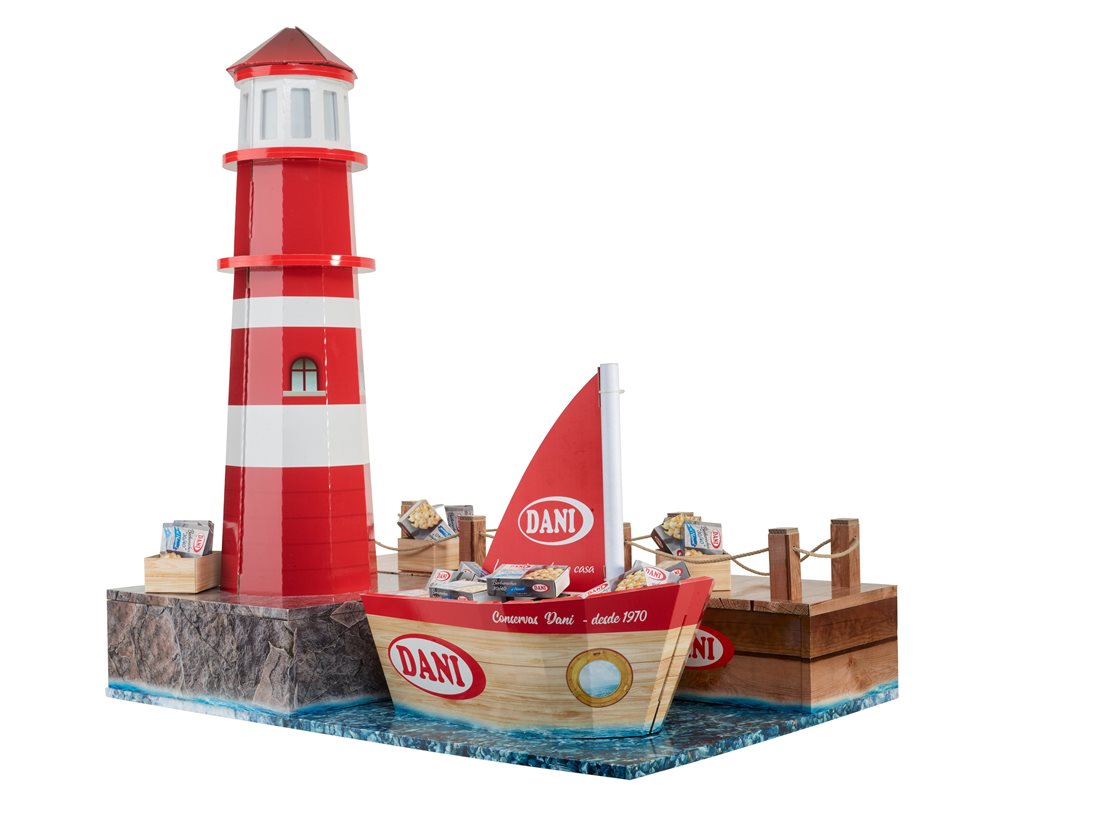 Image courtesy of Ability Diseño Grafico

Designer: Ability Diseño Grafico
Description: Spain's Ability Diseño Grafico won a Gold Award in the Display and POP on Paper and Board category for this clever display piece for Dani. Measuring 2 x 1.3m, the application was created in Areos CAD, Solid Edge utilising Abiplex Honeycomb recyclable board. A HP 11000 was used to print the piece and it was finished with Esko and Phoenix cutting and folding kit.
Opening doors with Screenline
Image courtesy of Screenline

Designer: Screenline
Description: Screenline in South Africa won Gold in the Display and POP on Plastic category for this vacuum formed and selectively lit fridge door cover. Created for Budweiser, the piece was created by screen printing multiple layers of red, metallic silver and opaque black, before being vacuum formed and fitted with clear laser cut raised LED backlit lettering.
Back to the Future with Imaika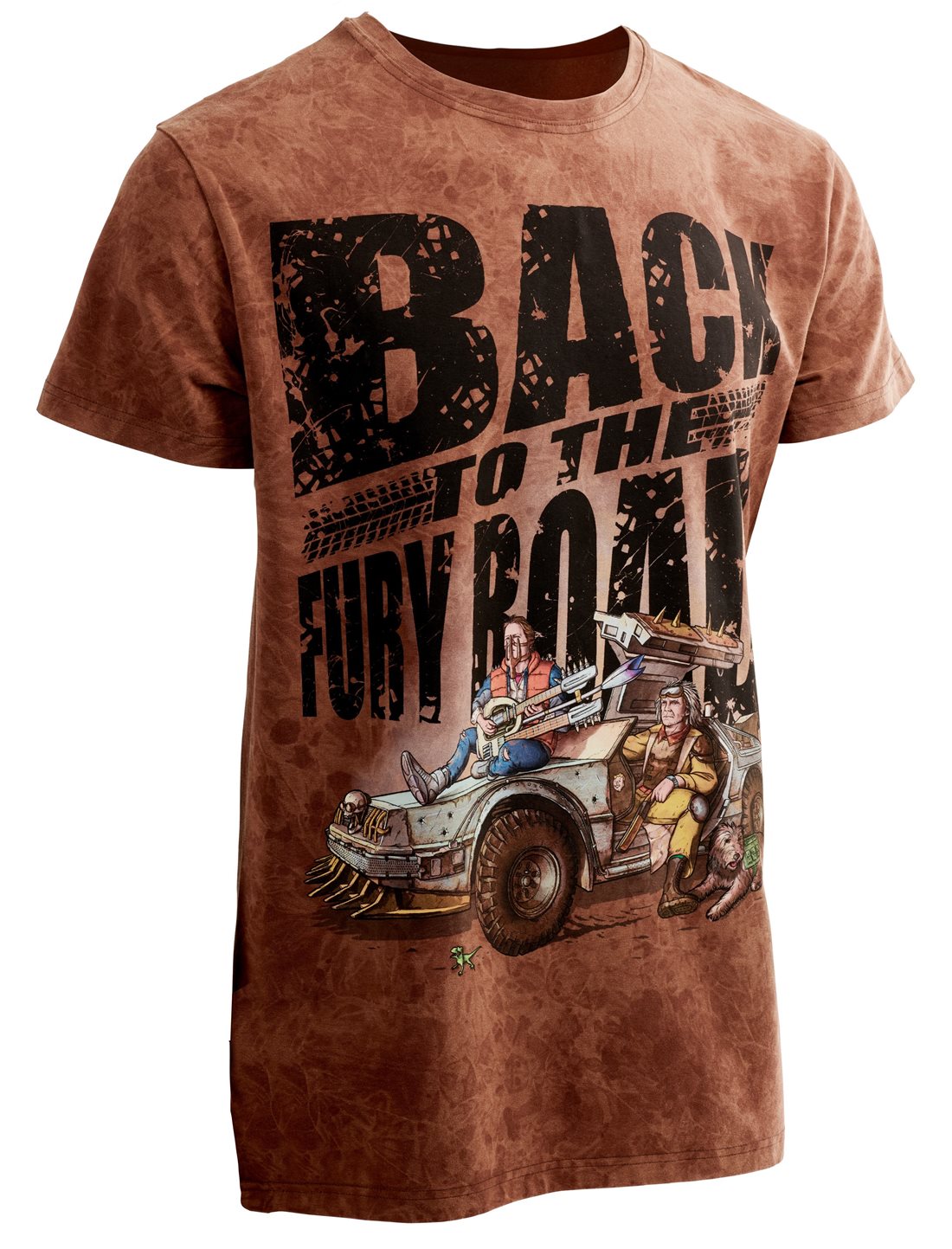 Image courtesy of Imaika

Designer: Imaika
Description: Russia's Imaika won a Gold Award in the Printed Garments segment for this t-shirt, inspired by classic film Back to the Future. Measuring 380 x 480mm, the water-based discharge print was printed on a ROQ with Magna discharge white and Virus Wow clear inks in cyan, magenta, yellow and black.
Taking flight with vehicle wraps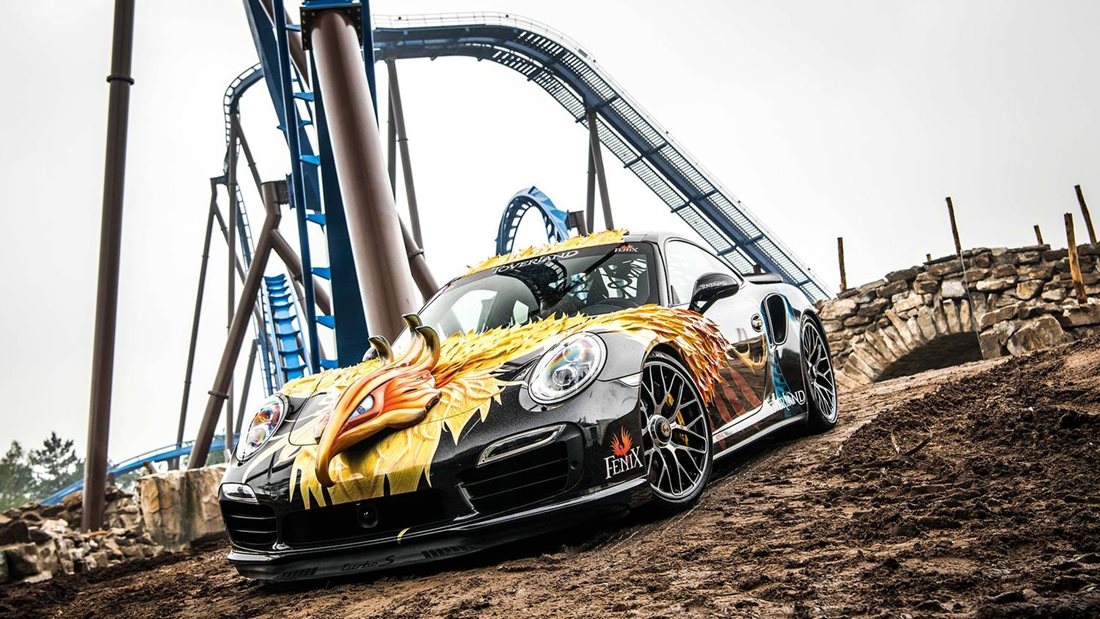 Image courtesy of Vermeulen and Vermeulen

Designer: Vermeulen and Vermeulen
Description: Scooping top spot in the Wrapping category was Vermeulen and Vermeulen Reclame for this striking piece created for the Streatgasm 2000 Rally. Inspired by a rollercoaster at Toverland theme park, the project featured a base wrap on 3M films - printed using Roland wide-format and CAD cut on Zund S3 – as well as a 3D phoenix head.
Take a look inside…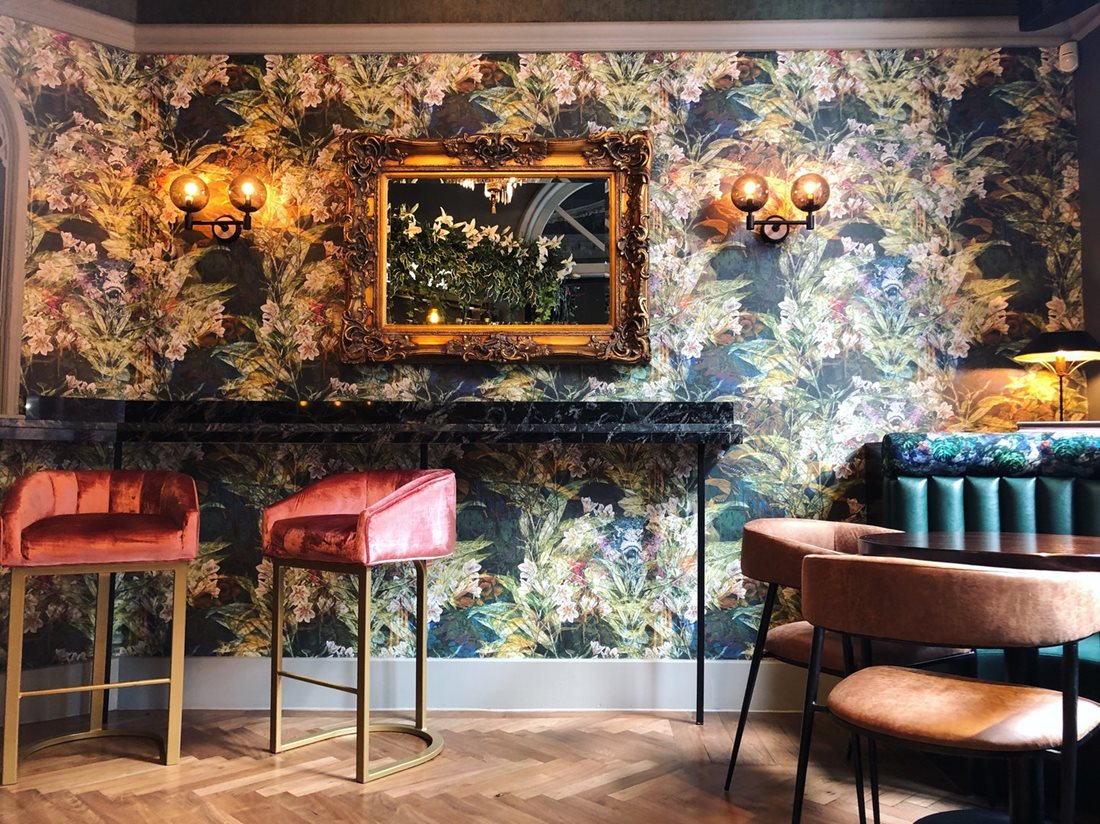 Image courtesy of Beth Travers of Bobo1325

Designer: Beth Travers of Bobo1325
Description: Paying tribute to the interior décor market now and Beth Travers of Bobo1325 won a Gold Award in the Printeriors category for this project. The piece utilised hand-drawn sketches and CAD / CAM to create unique designs and a colour coordinated collection of custom printed interior furnishings. Textiles were created with dye sublimation print and wallcoverings with digital print kit.
Ready for business with Topdesign Topolcany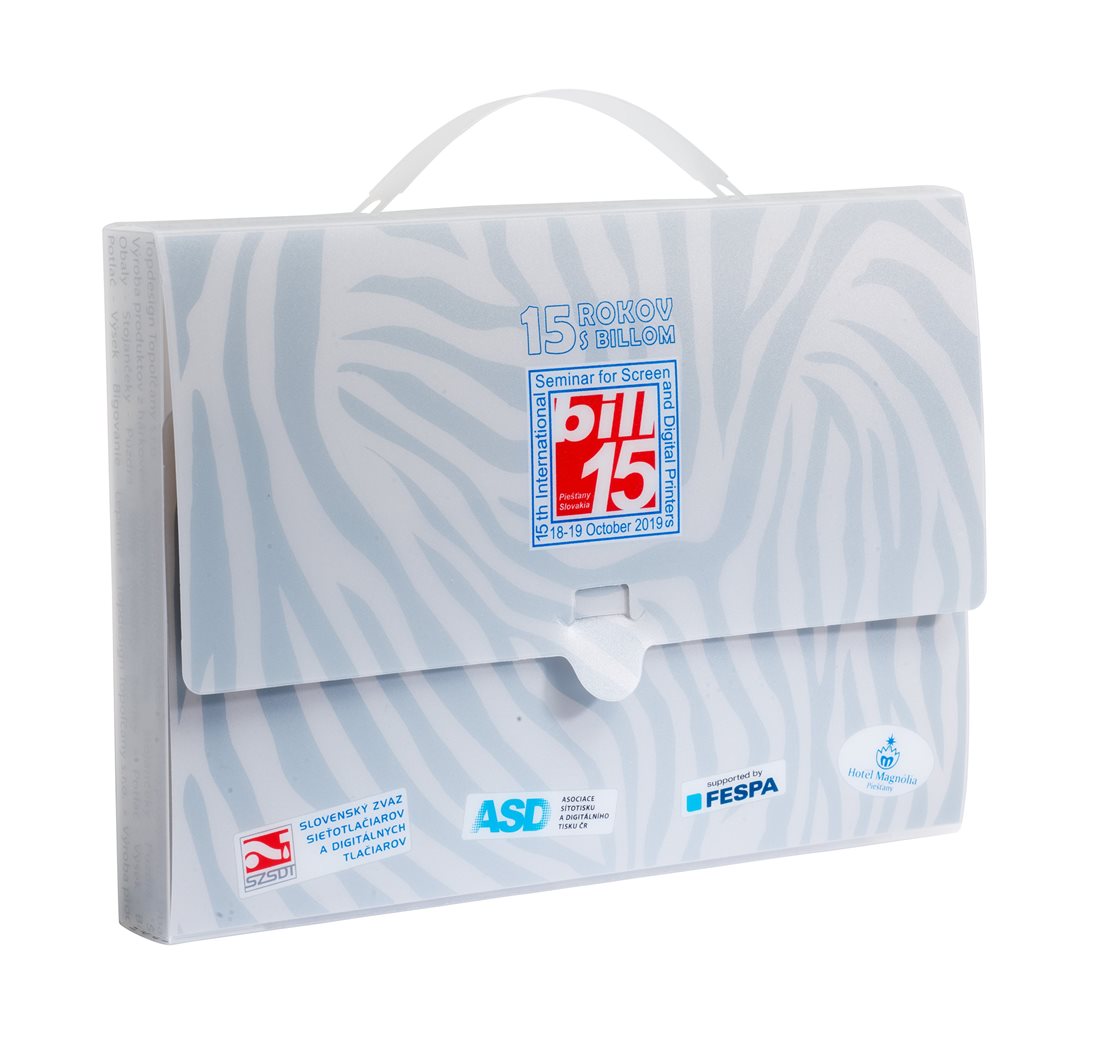 Image courtesy of Topdesign Topolcany

Designer: Topdesign Topolcany
Description: Topdesign Topolcany in Slovakia won a Distinction Award in the Packaging on Plastics category for this sub surface screen printed polypropylene conference wallet. Created with 11 solvent-based spot colours, the piece was printed on a semi-automatic Rokuprint.
Perfection in packaging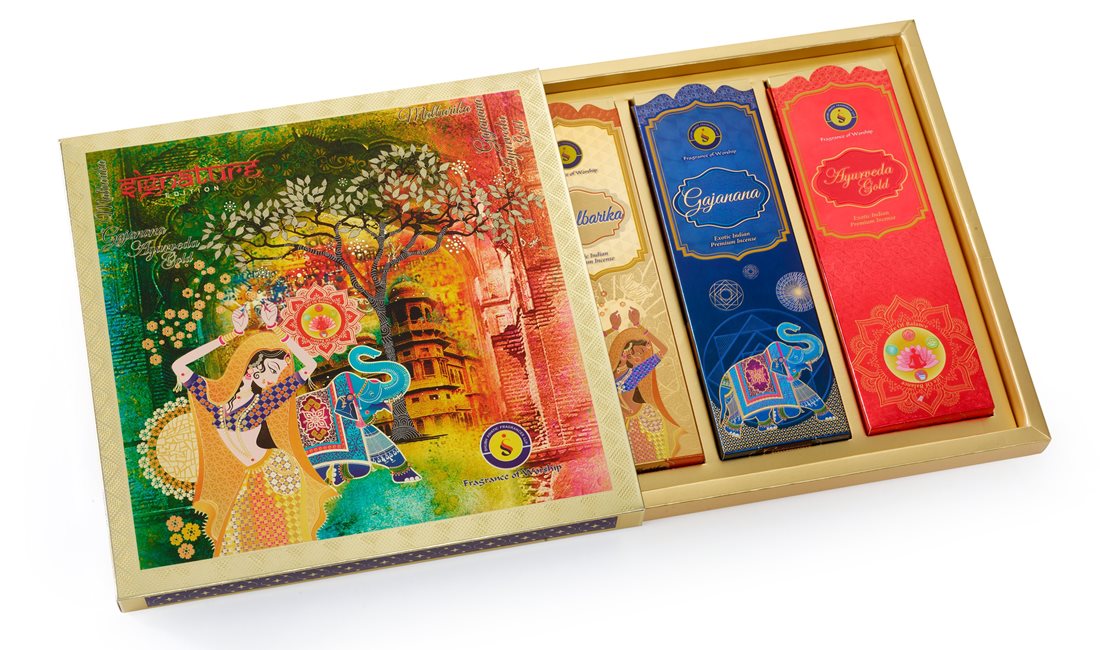 Image courtesy of Perfect Packaging

Designer: Perfect Packaging
Description: India's Perfect Packaging won a Gold Award in the Packaging on Paper and Board category for this presentation gift set. Printed on a seven-colour, including white, combi UV Heidelberg, the piece was finished with five UV varnish techniques, including Ruff UV, Spot UV, Crystal UV, Wrinkle and Reflective UV onto gold laminated folding box board.
Screen print leads the way in poster production
Image courtesy of Grafiser

Designer: Grafiser
Description: Catching attention in the Posters category was Spain's Grafiser, which won a Silver Award for this large-format screen printed poster. Produced using a Thieme 5060 four-colour press with conventional UV curing screen inks at 1.2 x 1.75m, the posted was printed using conventional AM screening onto 150 gsm poster stock.
A work of fine art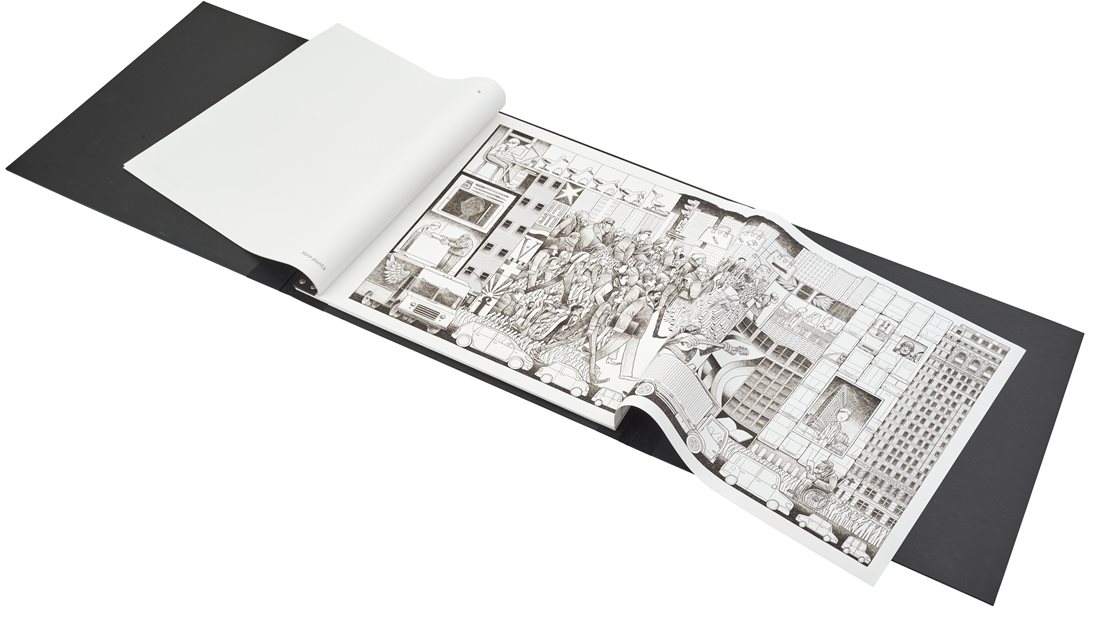 Image courtesy of Christian M. Walker - Taller de Serigrafía - Edición

Designer: Christian M. Walker - Taller de Serigrafía - Edición
Description: The Gold Award in the Serigraphies and Fine Art category went to this fine art limited edition portfolio. Featuring eight 52cm x 100cm prints with titled inter leaving, the series was hard case bound using binder screws and screen printed in two, water-based inks onto 240gsm mineral paper.
Life's a beach for The Look Company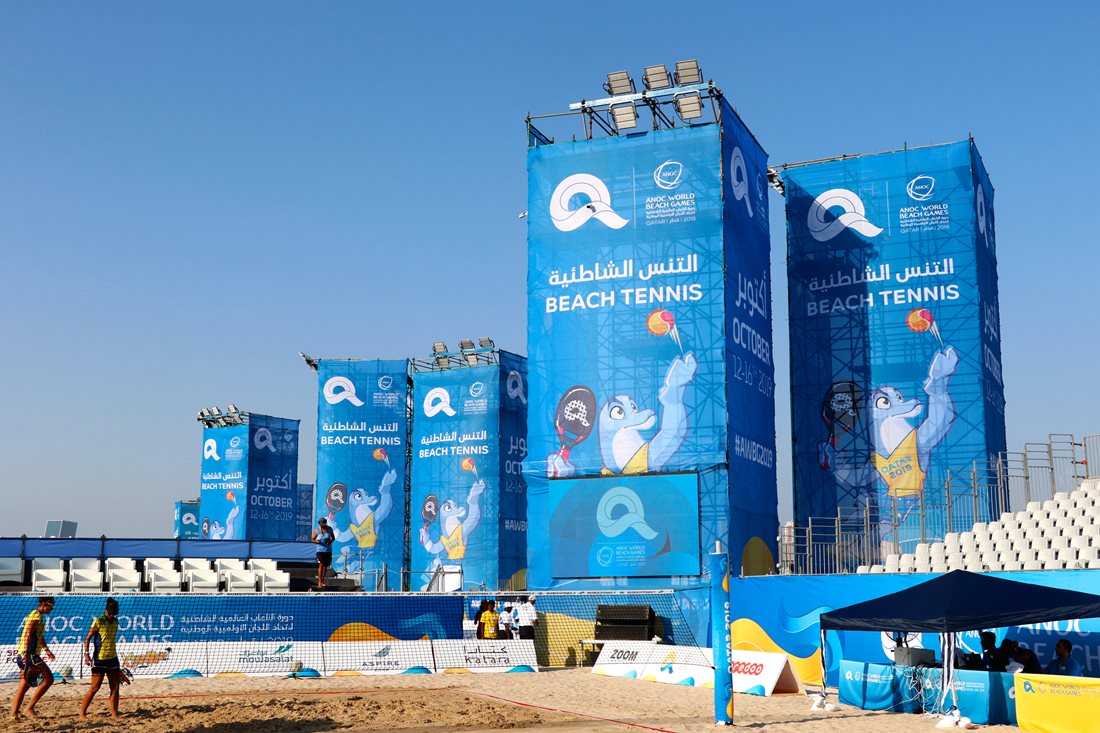 Image courtesy of The Look Company

Designer: The Look Company
Description: The first of two Gold Award winners in the Roll-to-Roll Printed Textile category, The Look Company from Qatar was honoured for this event branding project for the ANOC World Beach Games. Covering an area spanning over 28,600sq m, the project featured perimeter advertising, hoarding and event signage on EFI Reggiani and Mimaki printers.
Putting on a show with Tobex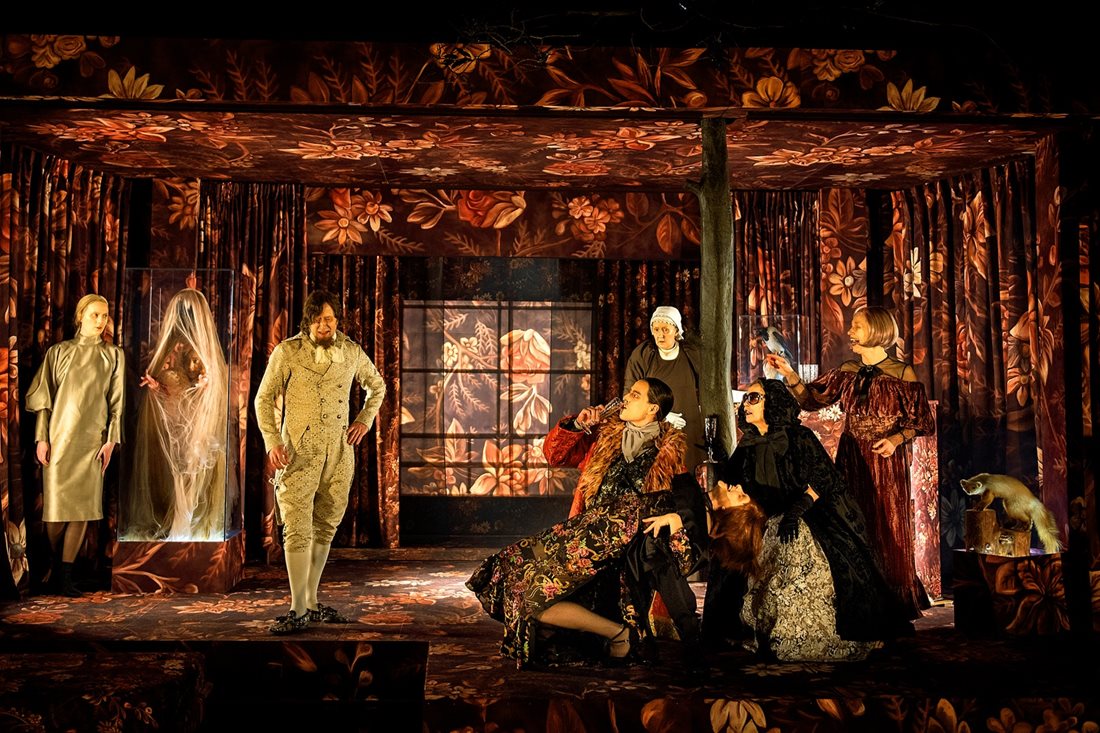 Image courtesy of Tobex AB

Designer: Tobex AB
Description: Tobex AB also won Gold in the Roll-to-Roll Printed Textiles category for this theatre staging project in its native Sweden. The project required the same surface pattern to be applied to a ceiling, drapes, curtains, wall coverings, upholstery and carpets, with Tobex AB using a Mimaki TS34 to print onto paper before sublimation to the fabric using Klieverik calendar.
Under the sea with special effects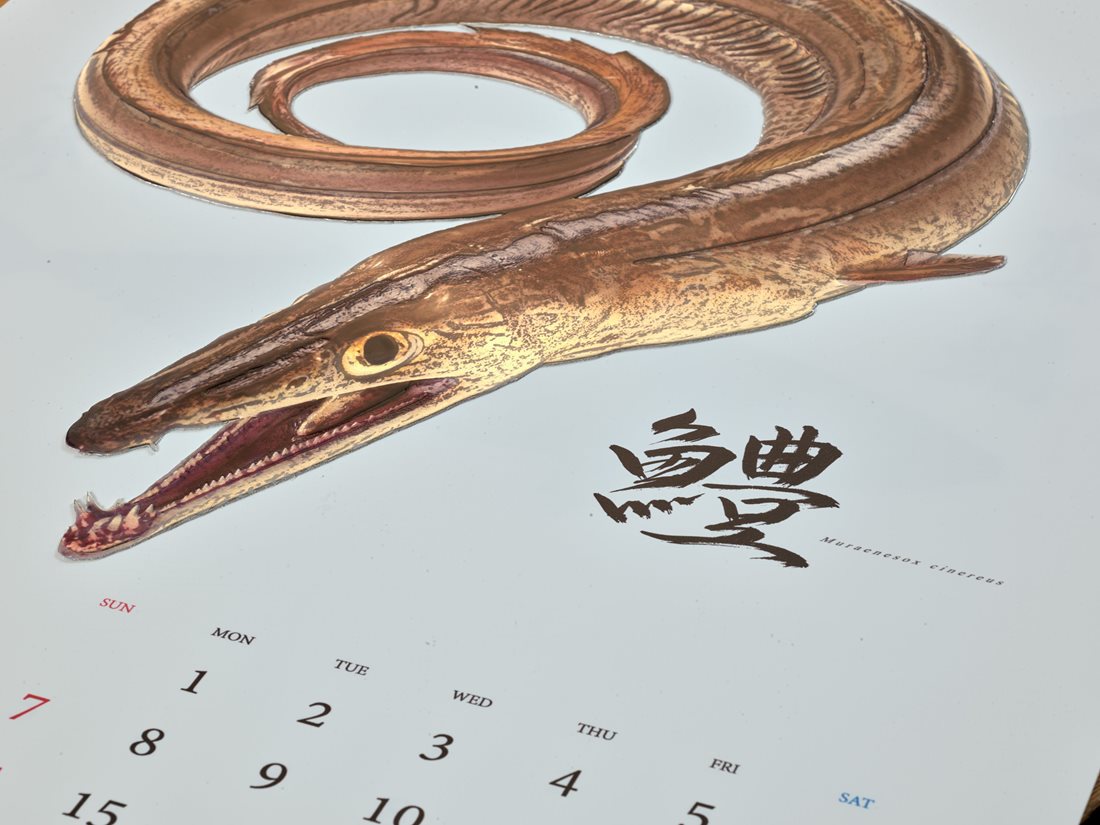 Image courtesy of Sakawa Printing Co.

Designer: Sakawa Printing Co.
Description: Sakawa Printing Co. of Japan won a Gold Award in the Creative Special Effects – Paper Board and Plastics category for this A2 calendar. Digitally printed using Agfa's Jeti Mira 2716HS8 LED and CAD cut using a Zund G3, the calendar features special effect on the metallic fish and crustaceans, whereby white surface texturing was overprinted with a UV four-colour process and finished with high build structured digital varnish.
3D-printed beer anyone?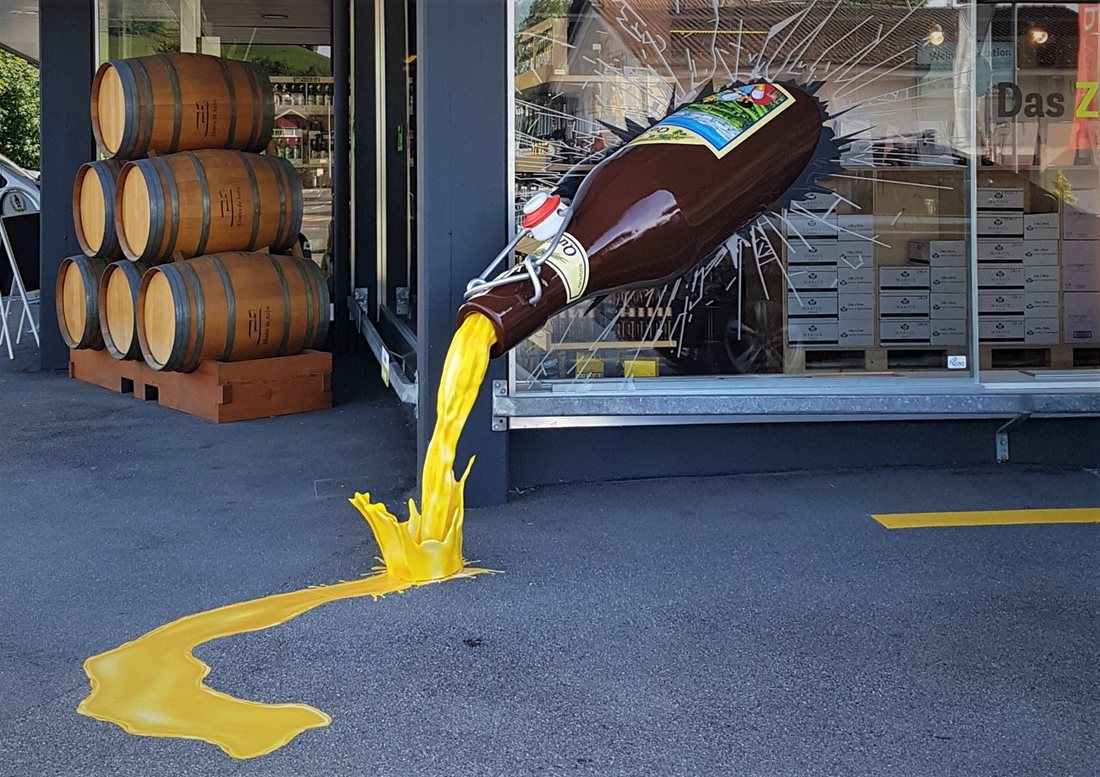 Image courtesy of Haas Die Werbemanufaktur

Designer: Haas Die Werbemanufaktur
Description: Swiss company Haas Die Werbemanufaktur scooped a Gold Award for this 2.0 x 0.6m 3D-printed beer bottle. The design was developed in SketchUp, MakePrintable and Adobe Illustrator software before being printed using a BigRep ONE, while other printed parts were produced via a combination of Epson print onto Oracal foil and spray painting.
Smashing signage!

Image courtesy of Schitterend.eu

Designer: Schitterend.eu
Description: Moving away from print and Schitterend.eu from the Netherlands won a Gold Award in the Glass, Ceramic, Metal and Wood Products segment for this 3 x 0.85m mirror sign. Featuring Stella Artois branding, the sign was produced through selective sand blasted using Ultra Mark 3500 vinyl, followed by a pour of animal glue and hand cutting decorative ornaments. The resulting chipped decorative fragments were chemically silvered and hand gilded, before being mounted in a wooden frame.
Waterloo – promise to love signs forever more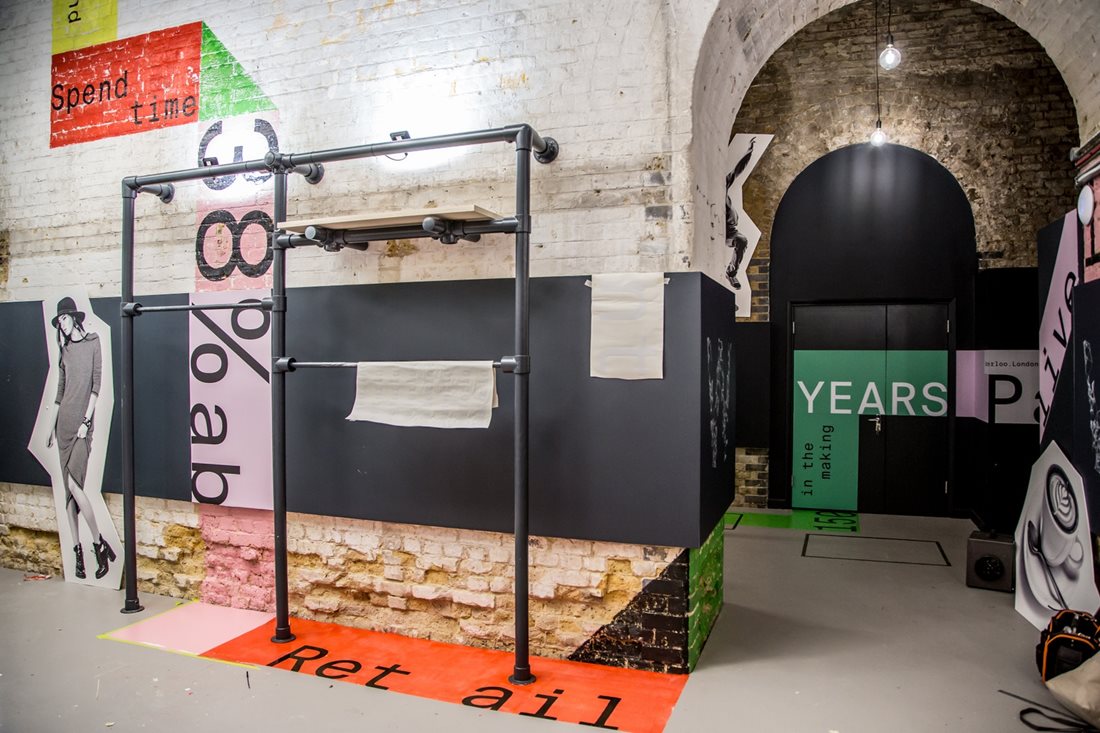 Image courtesy of HNS Signs

Designer: HNS Signs
Description: Keeping with the non-printed signage theme and HNS Signs in the UK won Gold in this category for hand-painted sign-writing project in Waterloo in London. A wide range of sign-writing techniques and materials were involved to complete the creative project.
Let's get functional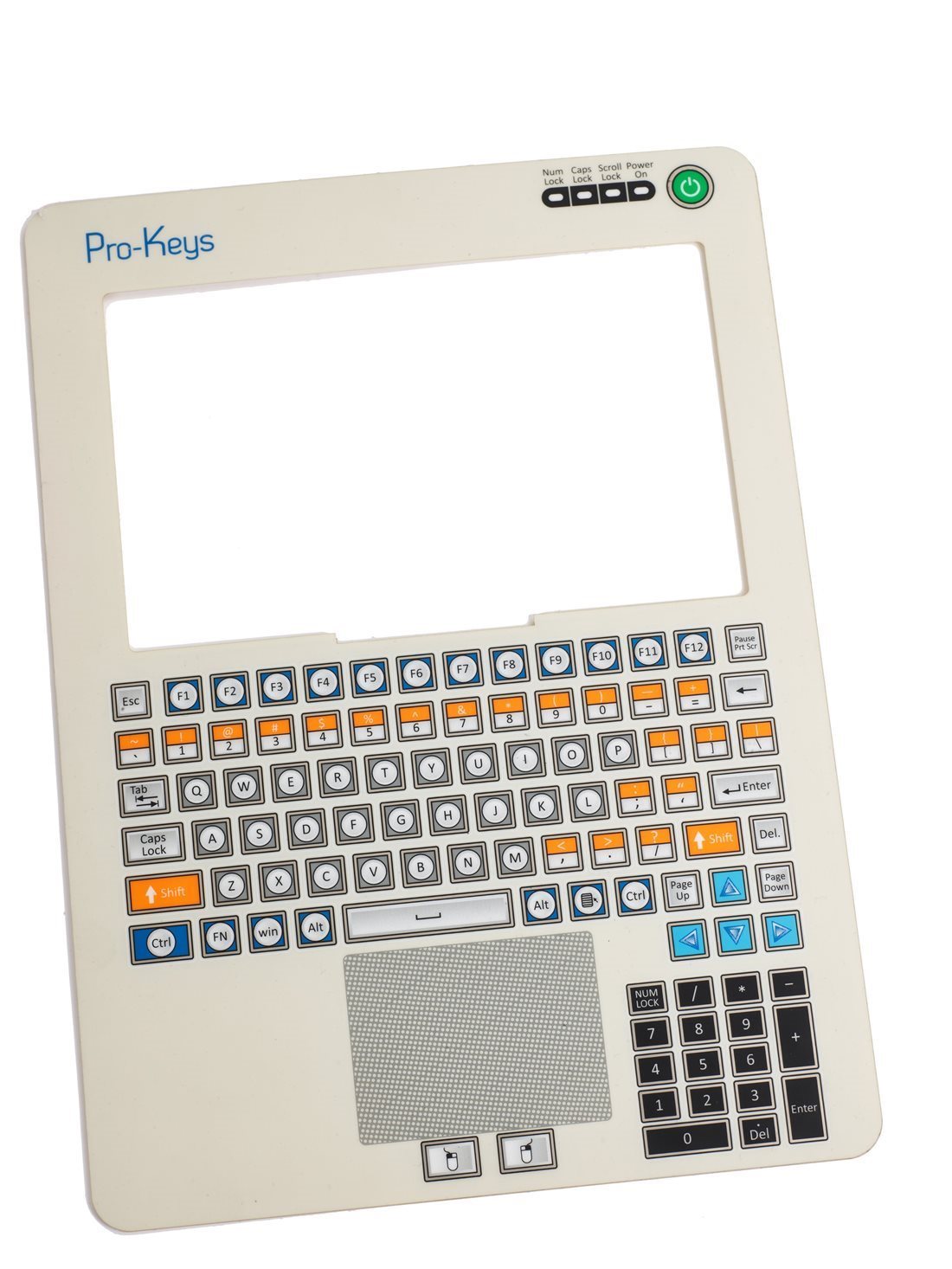 Image courtesy of Protolab Electrotechnologies

Designer: Protolab Electrotechnologies
Description: Functional printing now and Protolab Electrotechnologies won a Gold Award for this membrane switch keyboard – a fully programmable integrated device with built in controller and touchpad. The product was screen printed on a semi-automatic press in 13 passes using UV inks with raised 3D UV to create embossed appearance.
Looking ahead with FESPA's Student Award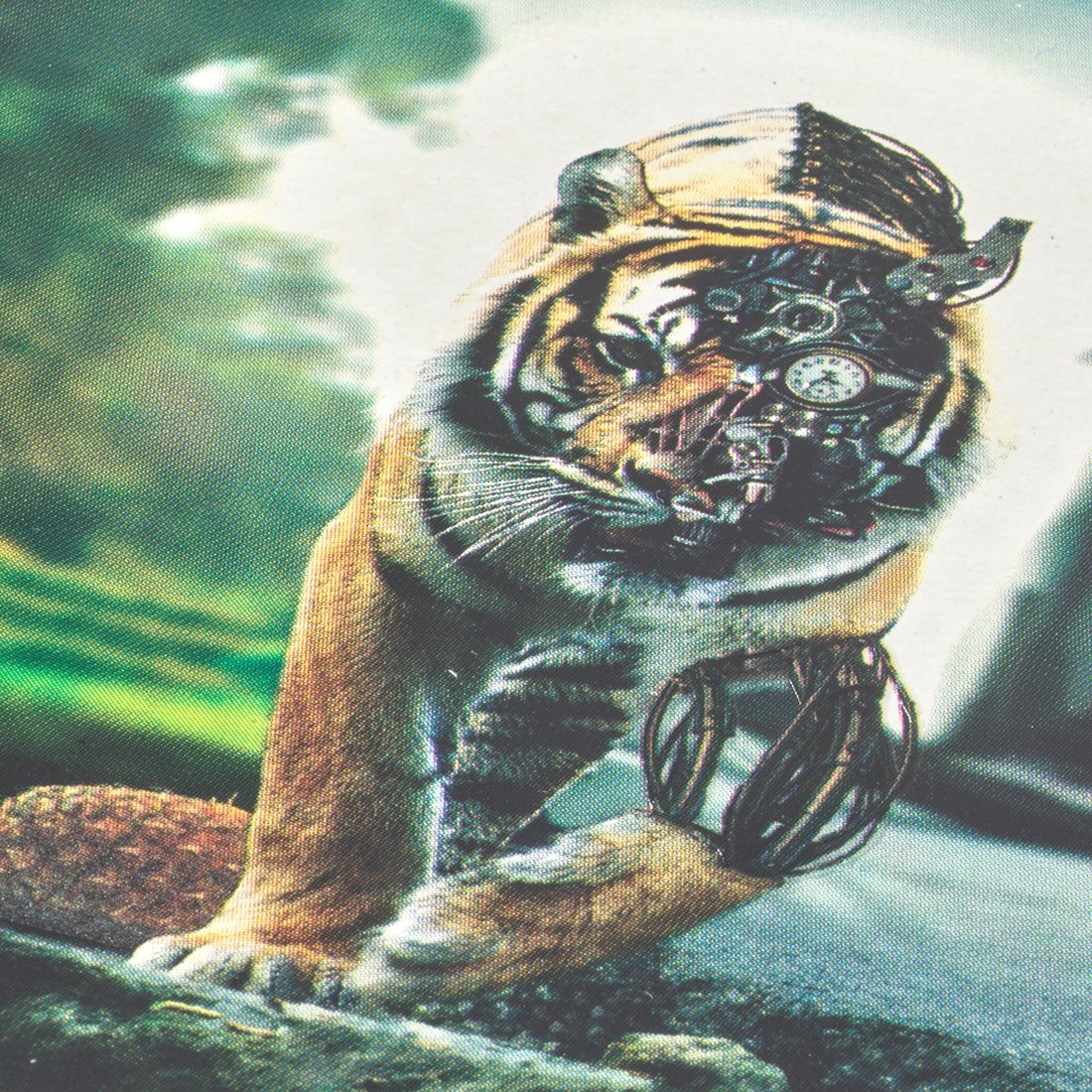 Image courtesy of PVG's Maharashtra Institute of Printing Technology

Designer: PVG's Maharashtra Institute of Printing Technology
Description: The 2020 FESPA Student Gold Award went to PVG's Maharashtra Institute of Printing Technology in India for this four-colour process UV printing project. The piece was printed using a nano semi-automatic print machine with additional UV special effect varnishes, with high build varnish and textured varnish also used to accent surface detail.
Raising your t-shirt game with special effects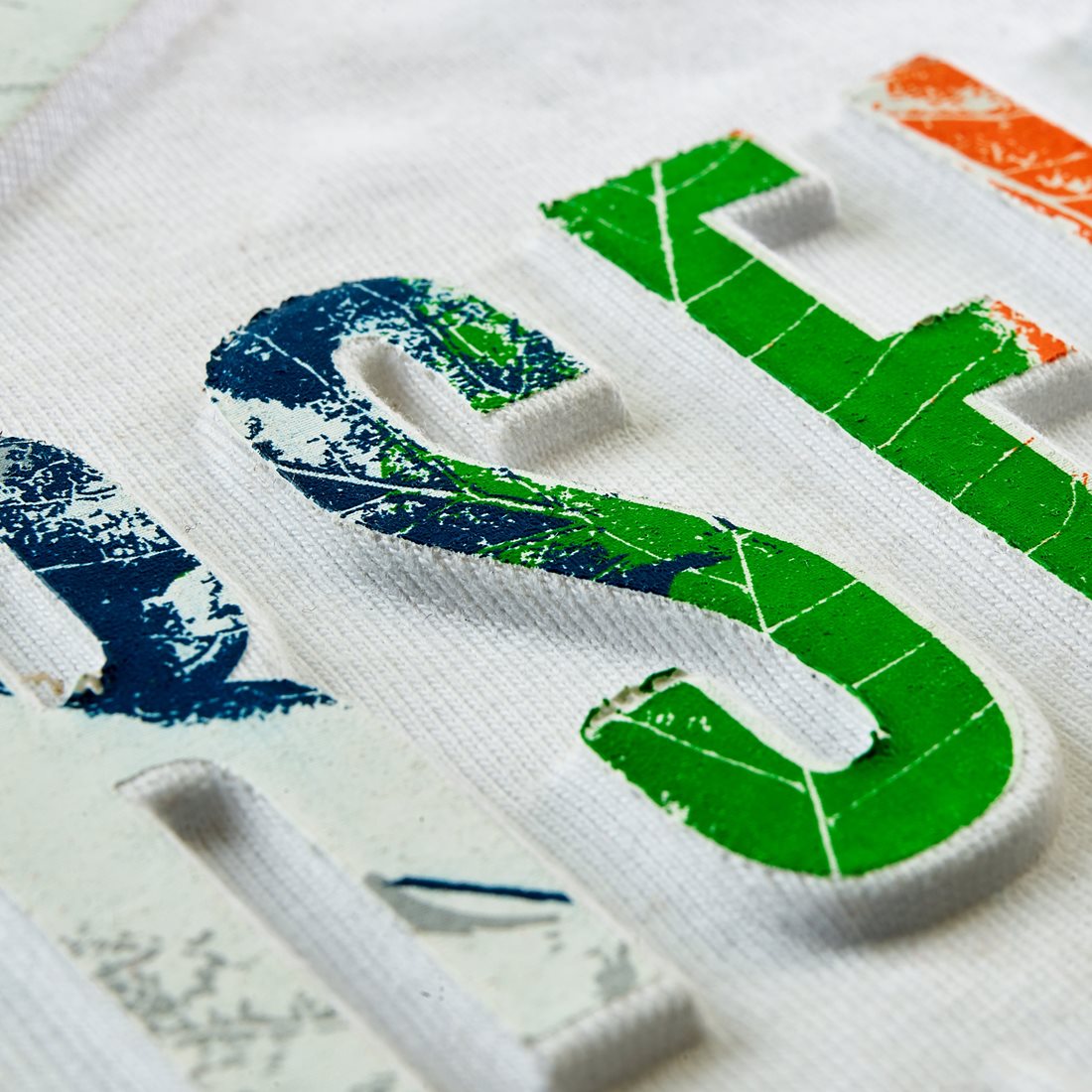 Image courtesy of Elixir Unlimited

Designer: Elixir Unlimited
Description: More special effects here as Elixir Unlimited in India won Gold for this piece in the Special Effects on T-Shirts, Garments and Other Textiles category. Printed at 220 x 280mm, the 3D raised relief design was achieved with two-part mould and silicone, then overprinted in-line using plastisol ink.
Getting sporty with printed decal

Image courtesy of Classic Stripes

Designer: Classic Stripes
Description: Classic Stripes in India won a Silver Award in the Decals and Printed Labels segment for this vehicle graphic, which was screen printed with seven spot colours using solvent-based inks. The AM screening was run at 40lpi on a flatbed machine, while the final design featured metallic and pearlescent pigments to enhance the graphic.
Celebrating the industry's future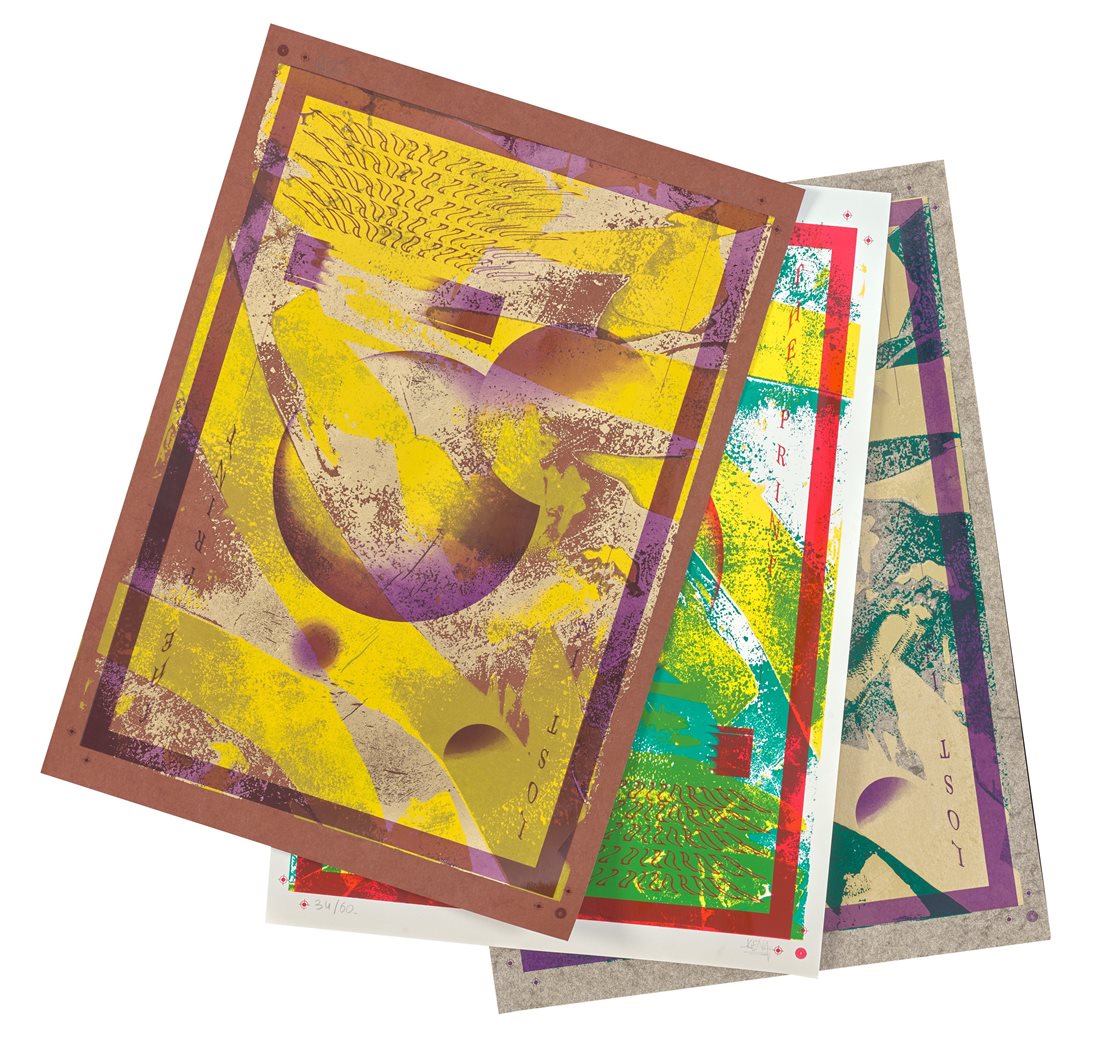 Image courtesy of SEPR

Designer: SEPR
Description: We're ending our Top 20 with a second look at the FESPA Students category, celebrating the future of the industry. SEPR in France won a Silver Award for this screen printed triptych. Measuring 320 x 460mm, the piece was created using a Thieme 520 semi-automatic screen printer and a combination of Dubuit and Marabu UV-cured inks. The prints feature a combination of line graphics and half toning, embellished with cold metallic foil.

Interested in joining our community?
Enquire today about joining your local FESPA Association or FESPA Direct