Features
Top 20 Easter Prints of 2023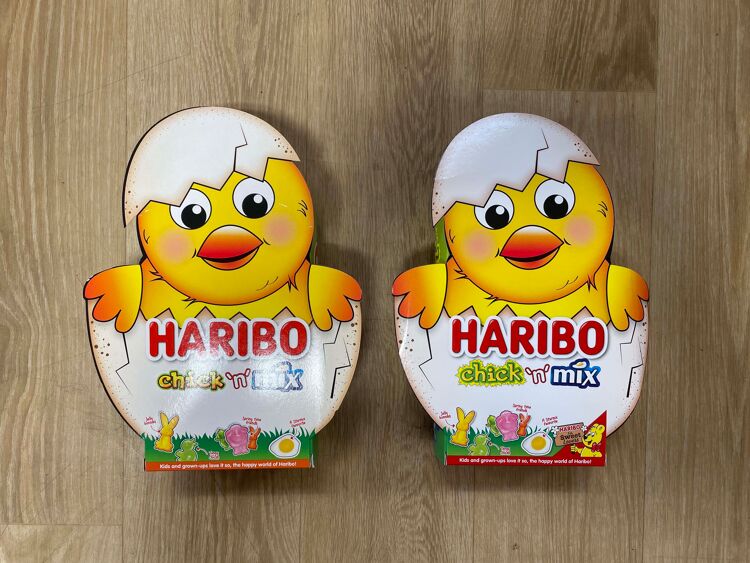 From chocolate eggs to celebration cards, FESPA.com celebrates some of the best printed work from Easter 2023.
Seasonal print offers all manner of opportunities for print service providers seeking to move into new markets and grow their business, with Easter representing one of the most popular annual events on the calendar.

From supermarket shelves stocked full of Easter eggs, to greetings cards, chocolate egg hunt signage and even themed hand soaps, there are plenty of examples of colourful and eye-catching printed work at this time of the year.

FESPA.com celebrates the season with a look at some of the best prints from Easter 2023…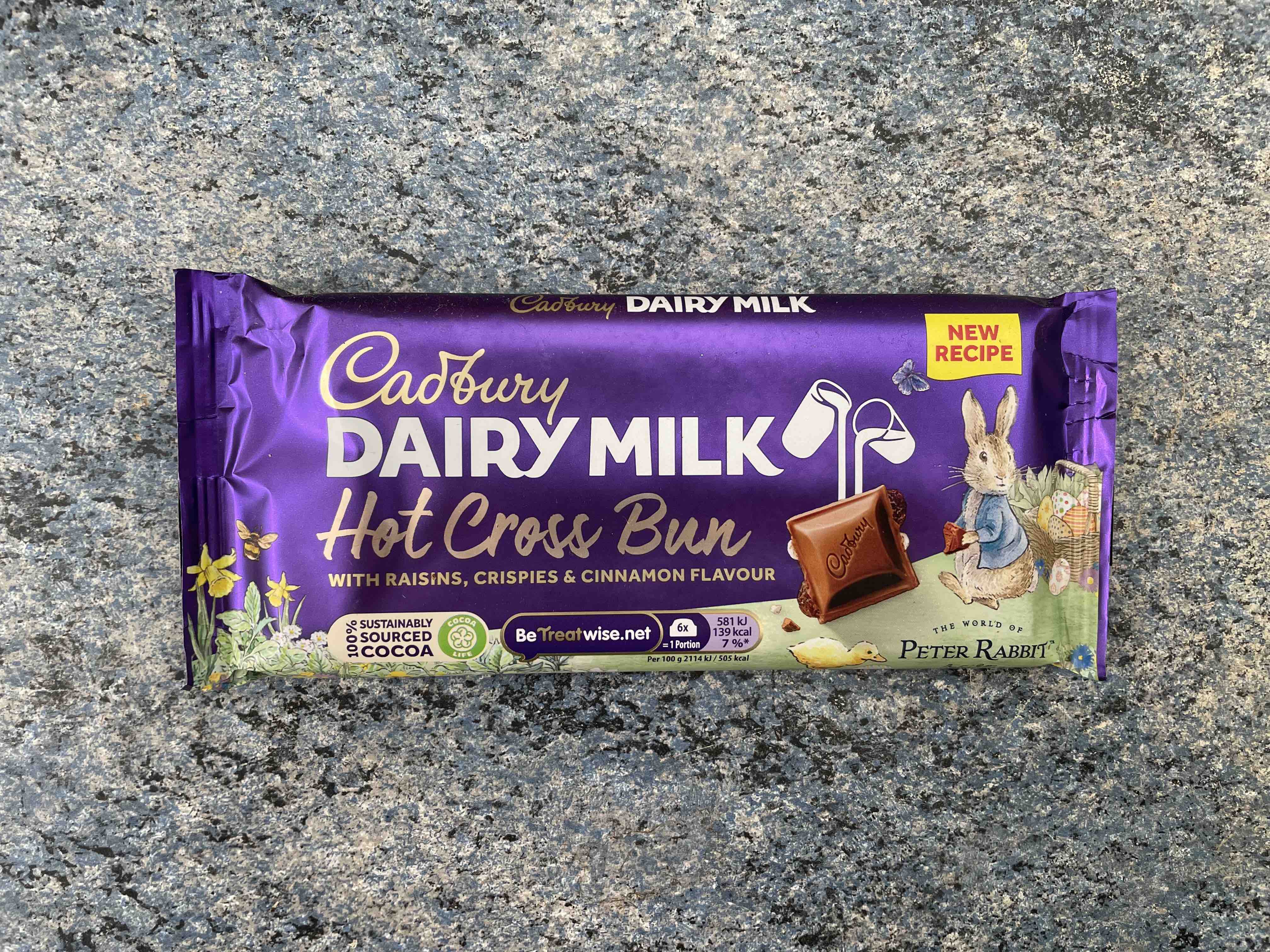 Designer: Cadbury
Image courtesy of Rob Fletcher
Hot cross buns
Description: Nothing quite says Easter like a hot cross bun, does it? Chocolate giant Cadbury launched a limited edition run of hot cross bun-flavoured chocolate bars this Easter, with the printed packaging featuring classic children's character Peter Rabbit.
Surprise!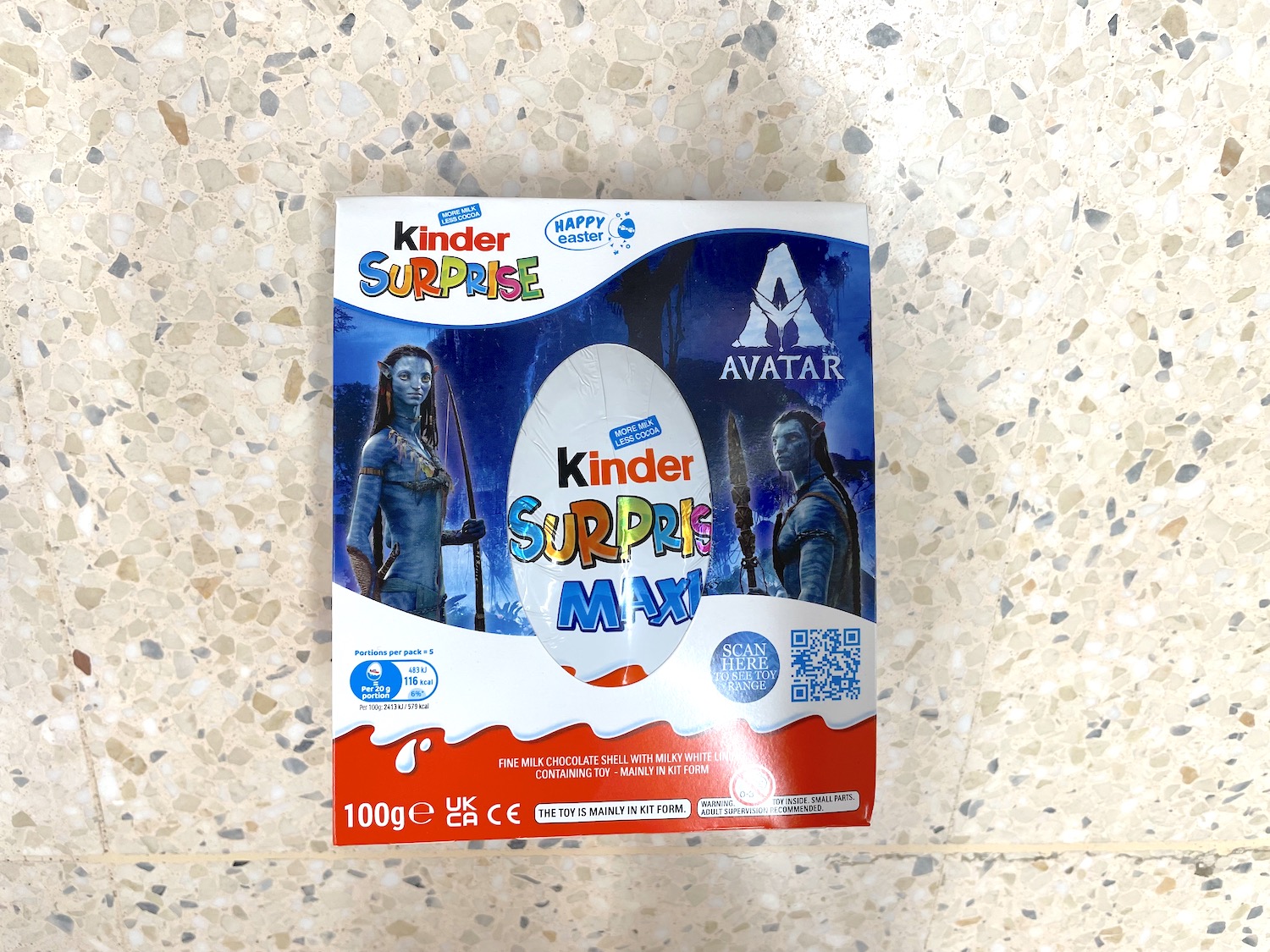 Designer: Kinder
Image courtesy of Rob Fletcher

Description: Already a hugely popular snack with youngsters around the world, Kinder took it to another level with its Kinder Eggs this year, releasing giant versions of the chocolatey treats as Easter eggs. Each egg featured a toy inside, meaning double the fun.
Happi and sustainable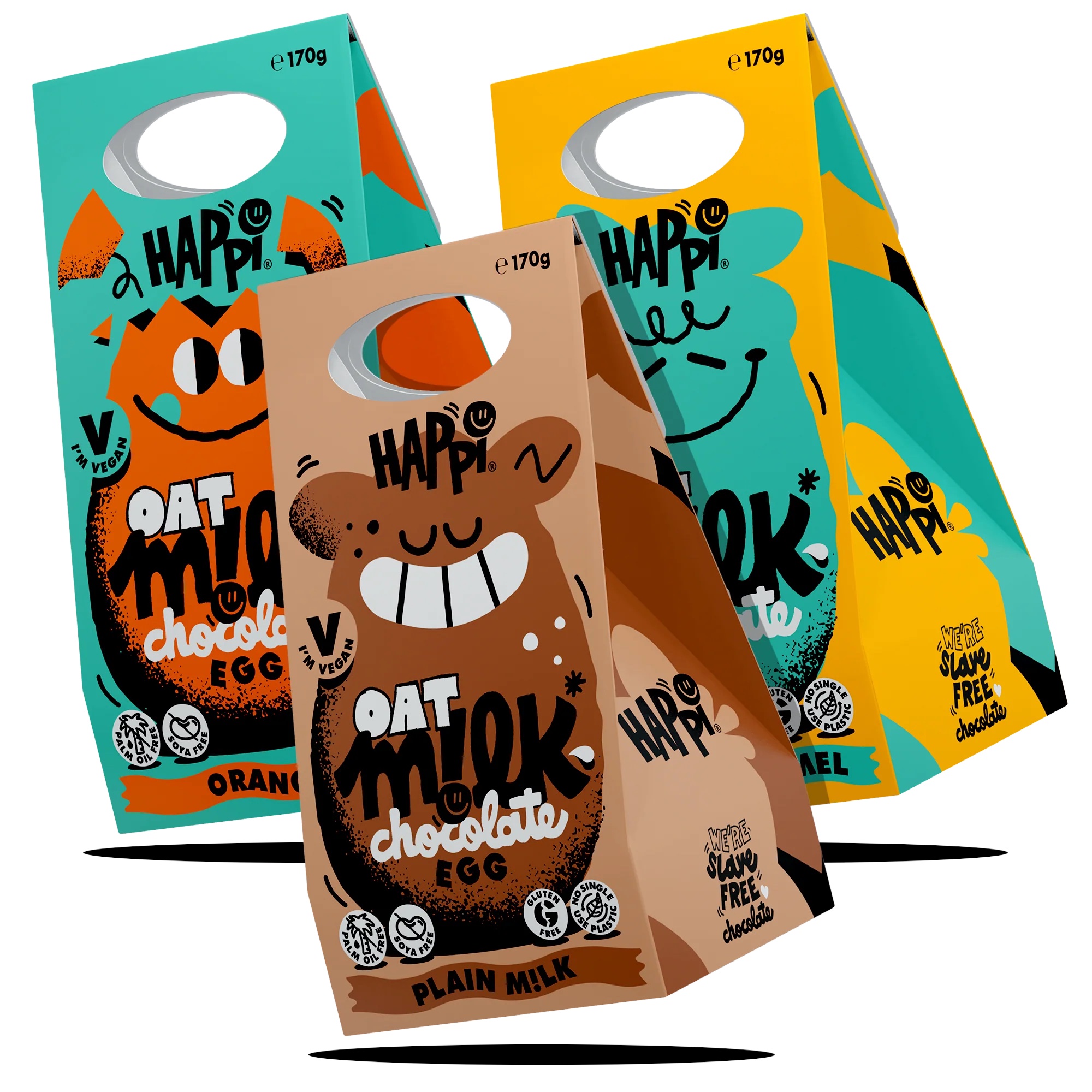 Designer: Happi
Image courtesy of Happi

Description: Happi released a new line of Easter eggs for 2023, with the printed cardboard packs housing each egg made entirely of 100% recyclable materials. The chocolate itself was made out of free-from products.
Going crackers!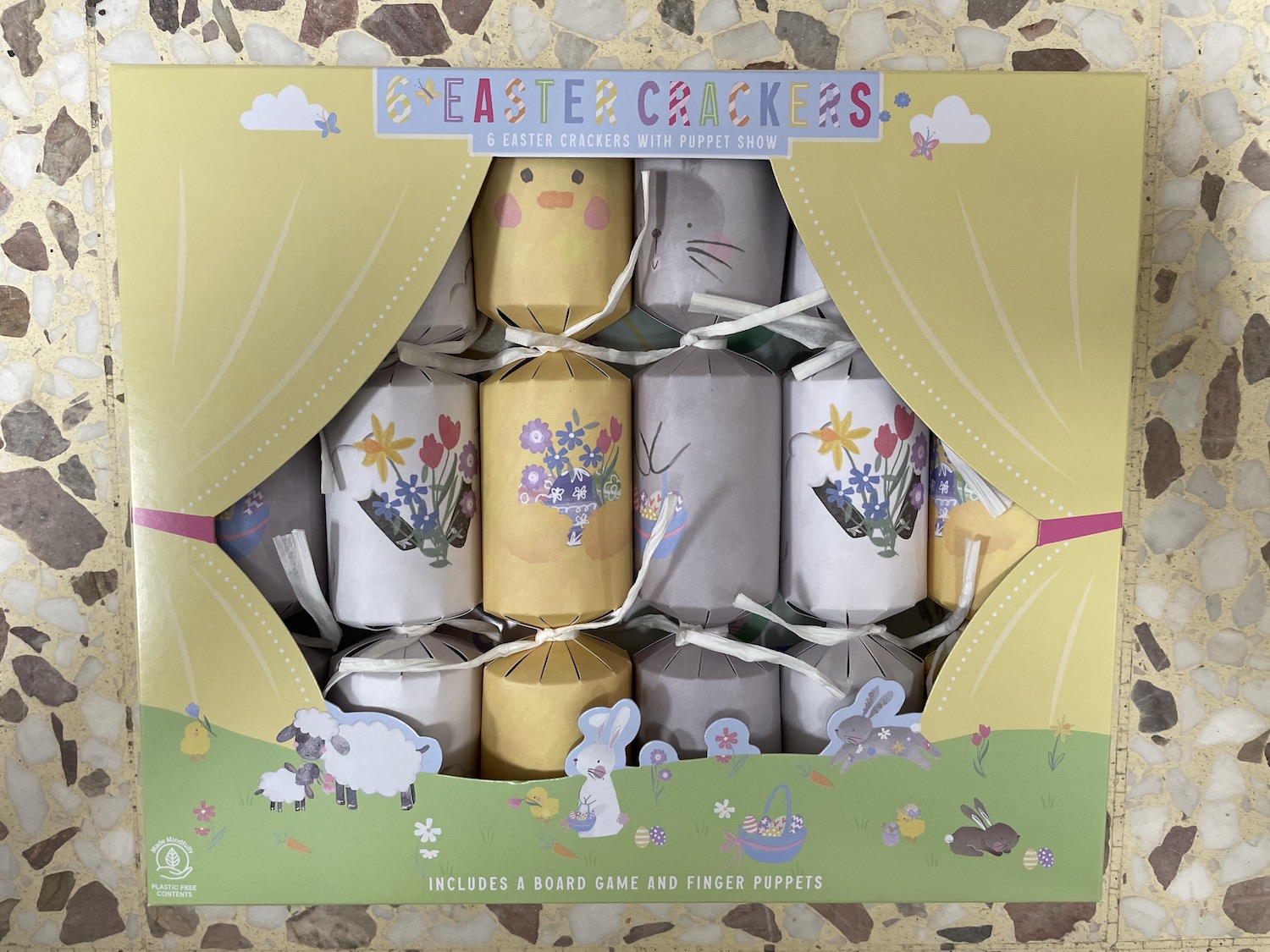 Designer: Tesco
Image courtesy of Rob Fletcher

Description: Regular readers of our Top 20 series will have seen crackers, traditionally a Christmas item, appearing at other seasonal events. Here they are again at Easter, with each pack including a number of Easter treats.
Sweet treats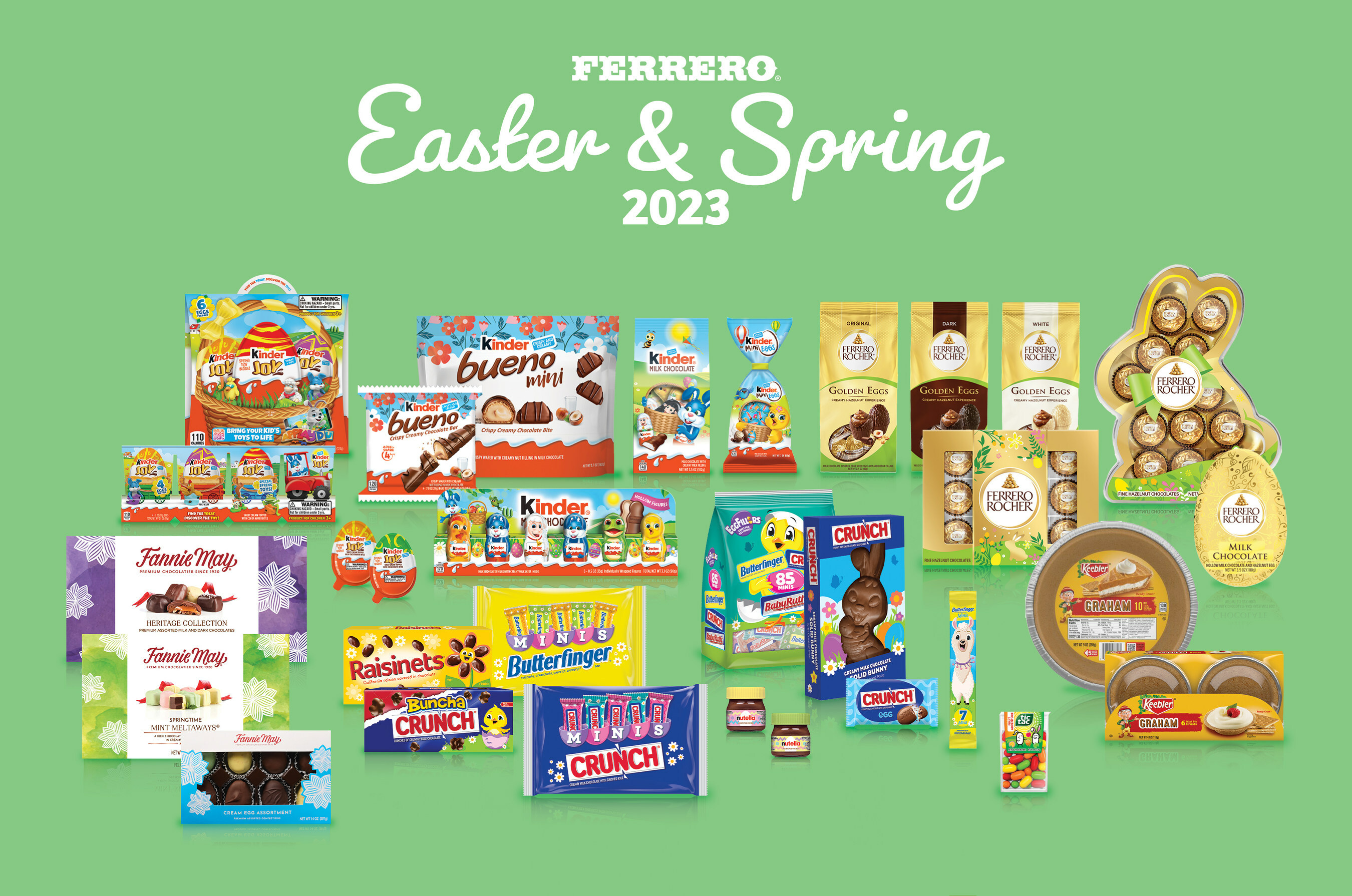 Designer: Ferrero
Image courtesy of Ferrero

Description: A selection of seasonal goodies here from chocolate giant Ferrero, which rolled out a limited edition run of some of its most popular products. Featured brands here include Kinder, Ferrero Rocher and Crunch.
Incredible egg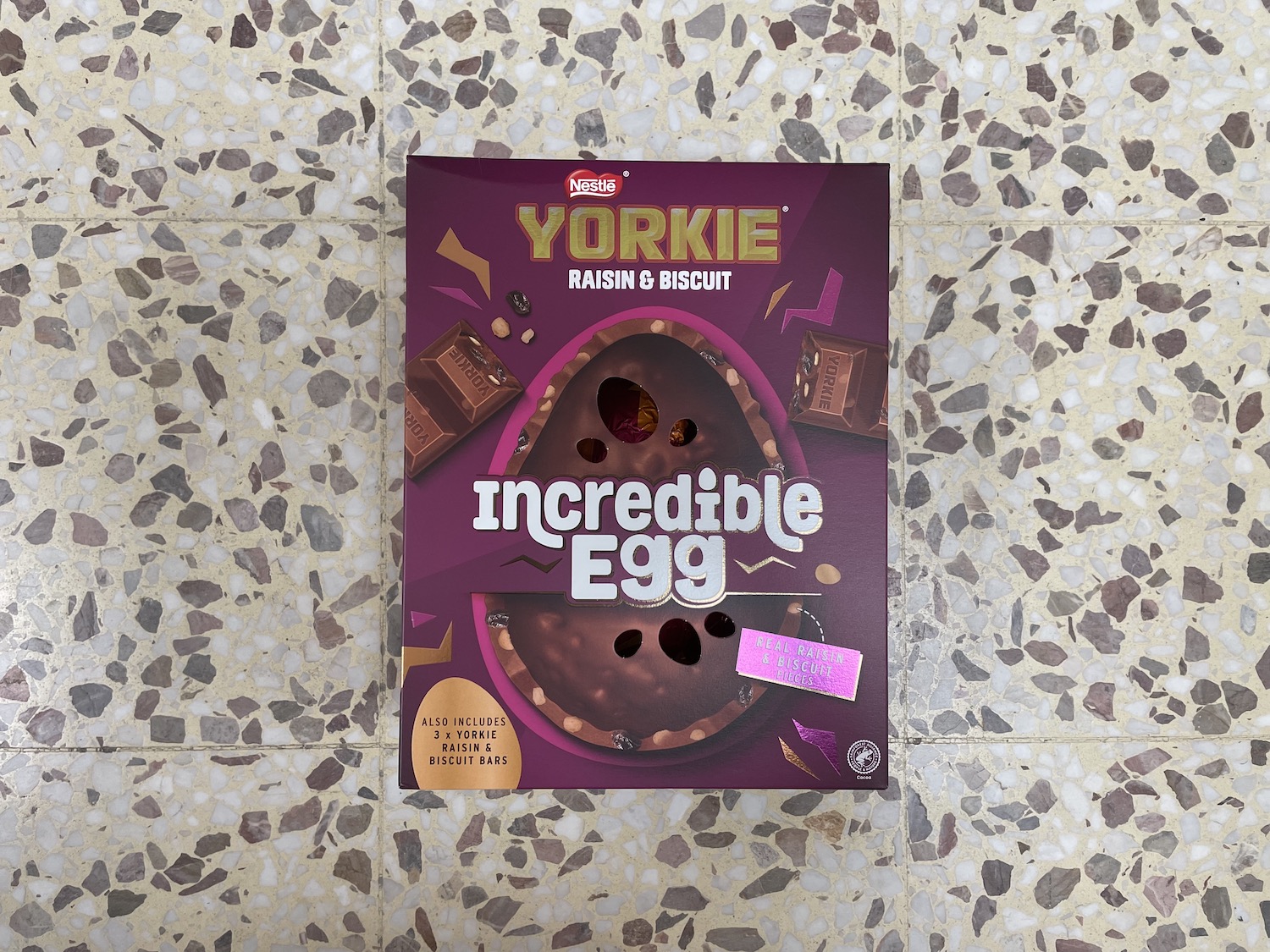 Designer: Nestle
Image courtesy of Rob Fletcher

Description: Another chocolate giant in Nestle released an Easter egg for its Yorkie brand this year. What caught our eye here was the clever integration of holes in the printed, recyclable cardboard packaging, providing an insight into what was inside the box.
Mischievous M&Ms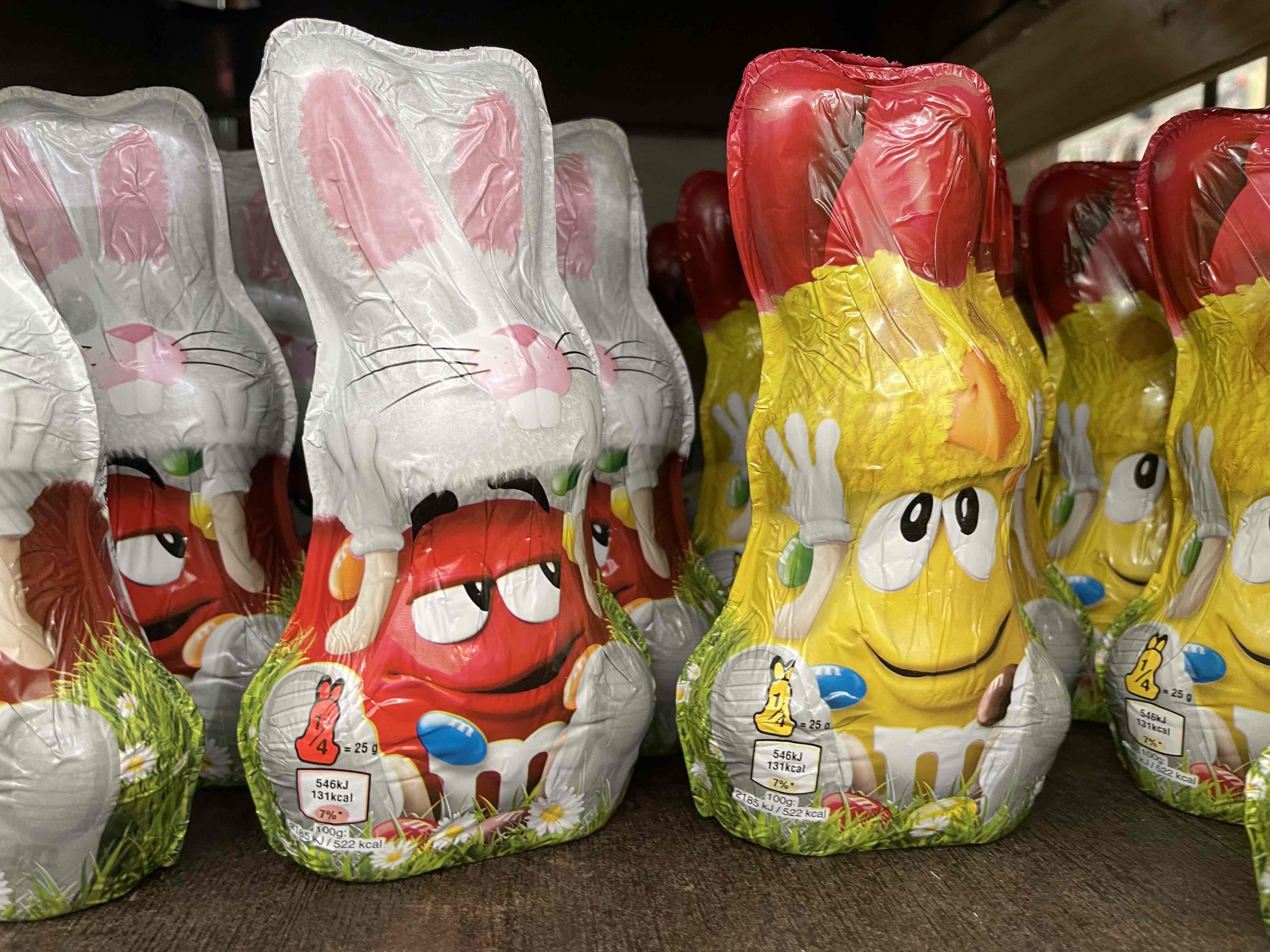 Designer: M&Ms
Image courtesy of Rob Fletcher

Description: More chocolate treats as M&Ms launched a special run of products for Easter, with these items featuring its famous M&M characters. Foil-based packaging was designed to depict the mischievous pair disguising as Easter Bunnies!
Masks on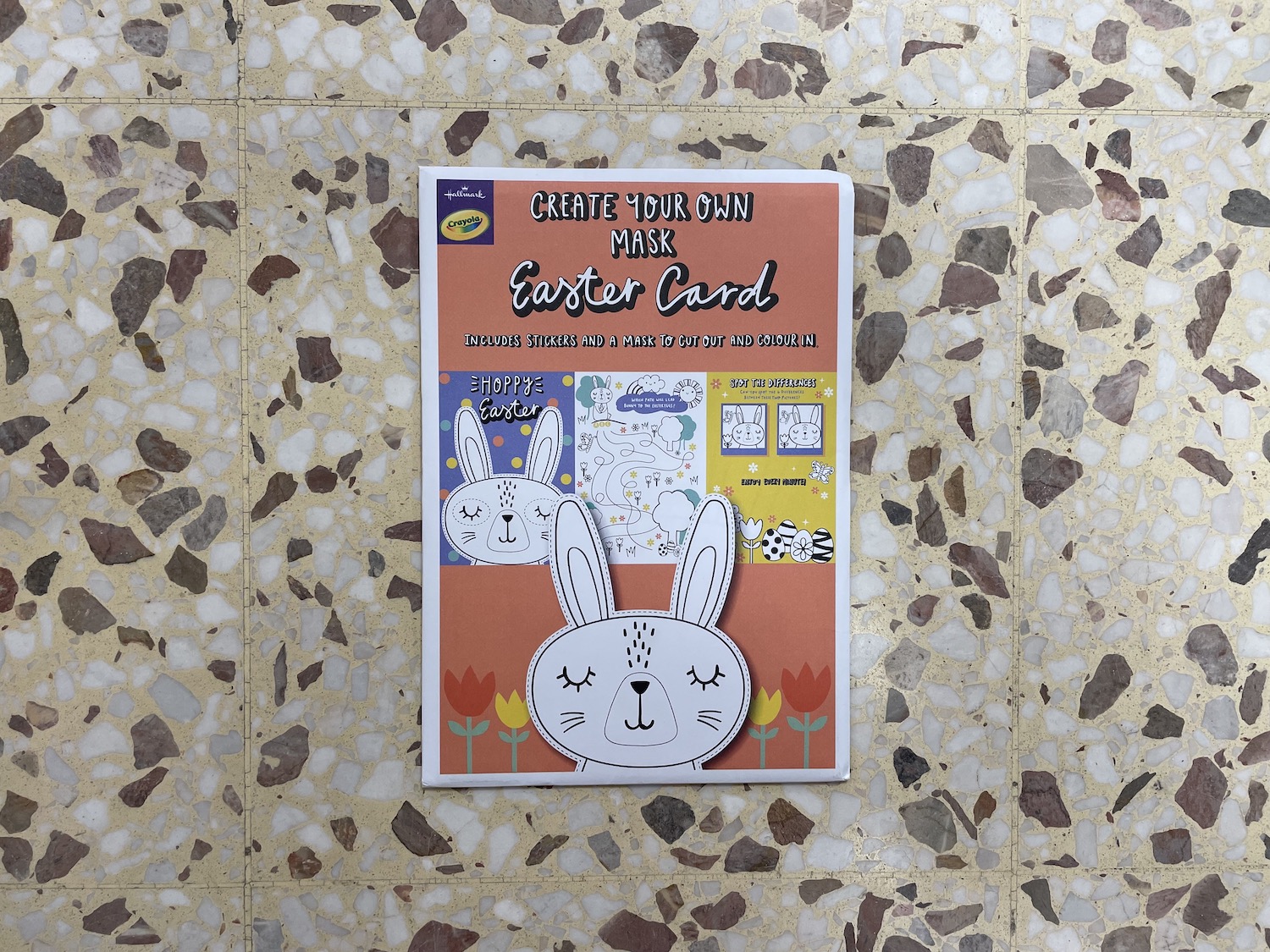 Designer: Hallmark
Image courtesy of Rob Fletcher

Description: Greetings card giant Hallmark came up with this clever card for Easter 2023, whereby consumers could create and decorate their own Easter Bunny mask. The printed card came supplied with stickers and a mask.
Limited edition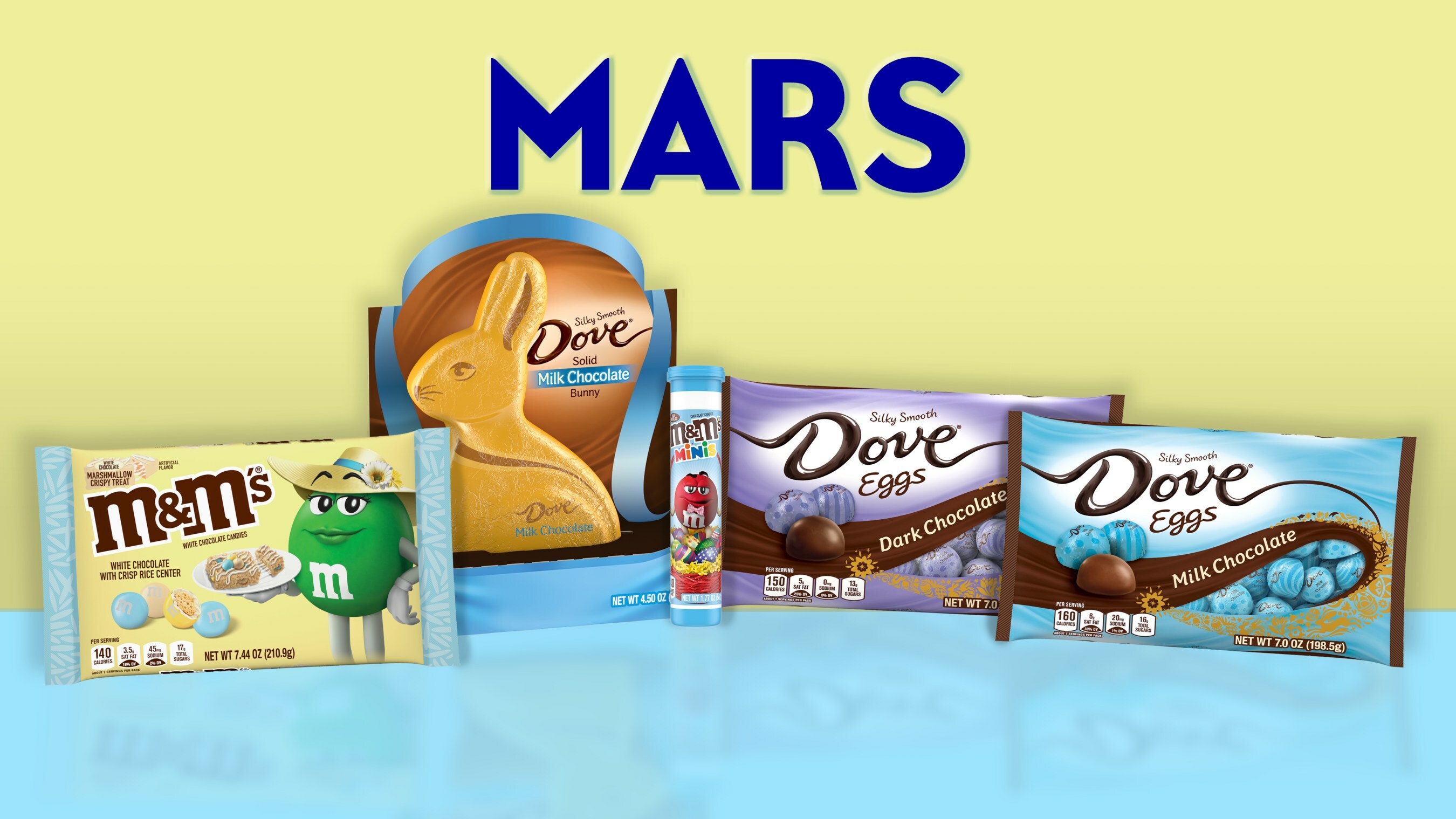 Designer: Mars
Image courtesy of Mars

Description: Also launching a new range of chocolates this year was Mars, which rolled out limited edition collection of products for Easter 2023. Included in the range were 'Dove Eggs', based on its Dove chocolate brand.
Ikea ideas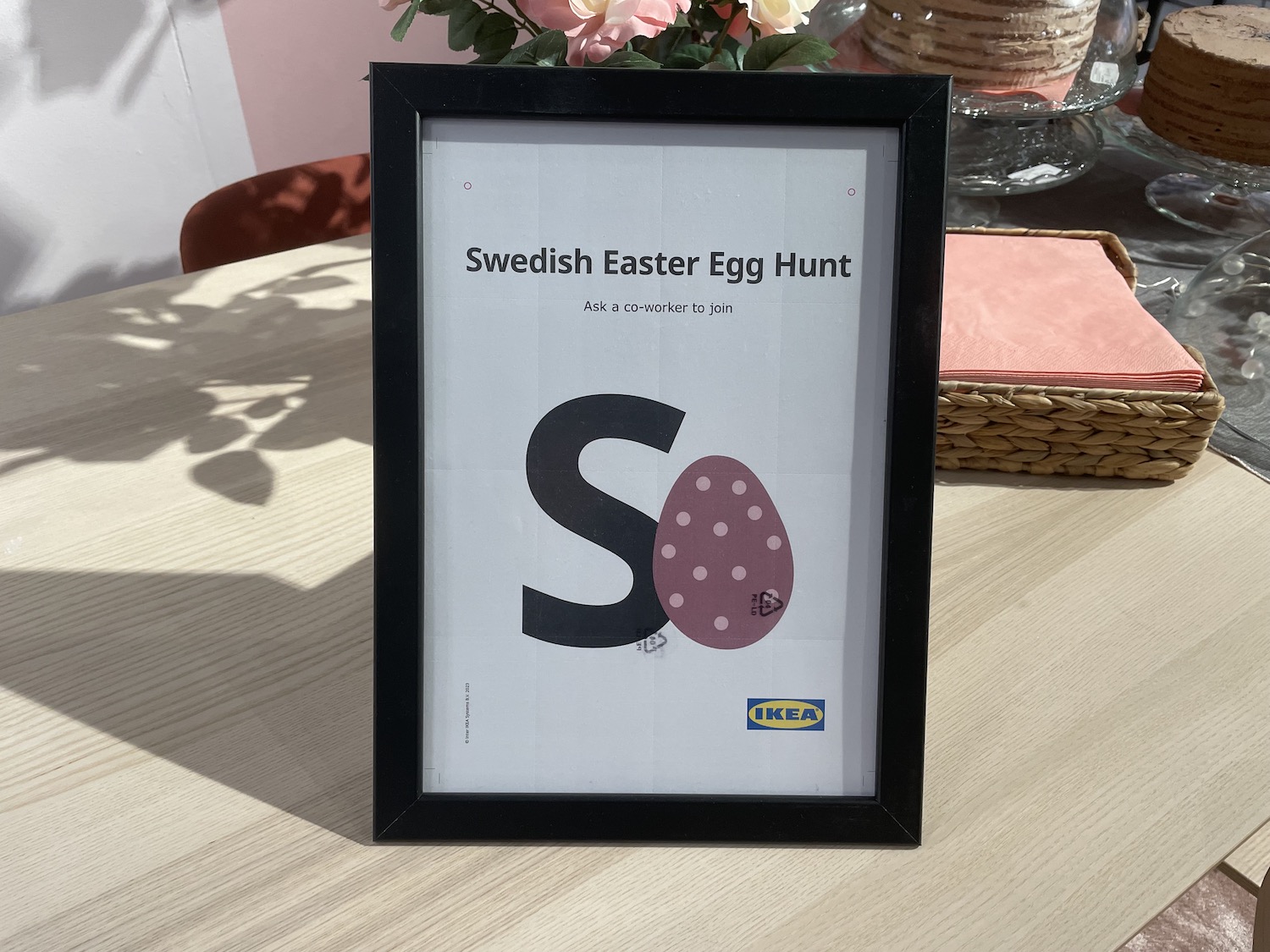 Designer: Ikea
Image courtesy of Rob Fletcher

Description: Swedish furniture brand Ikea got in on the act this Easter with its very own egg hunt. Youngsters could follow the trail of printed signs around the store and claim their chocolate prize upon completion.
Can't ear you!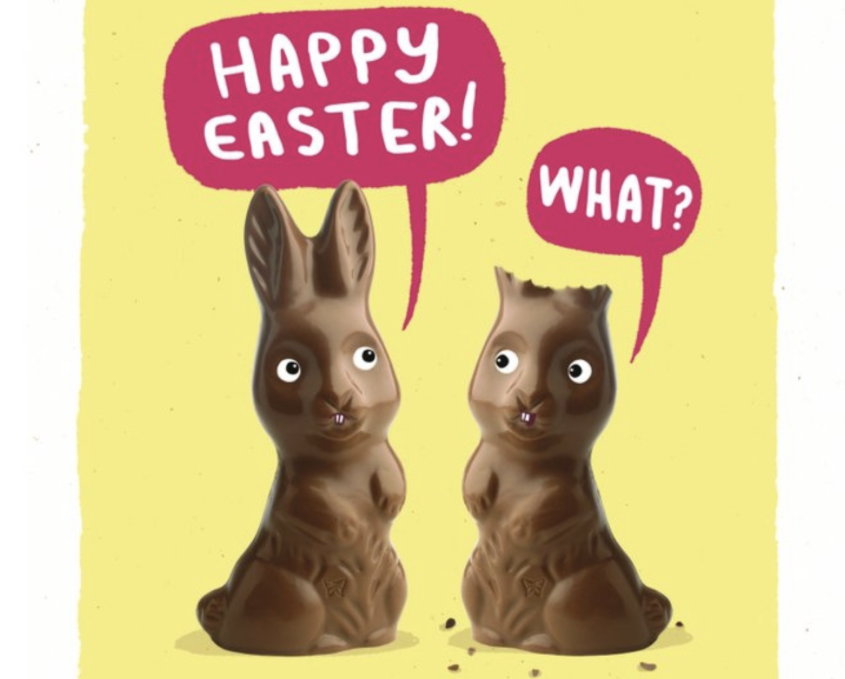 Designer: Moonpig
Image courtesy of Moonpig

Description: Greetings cards are big business this time of the year. Moonpig released a series of special cards, with this one – depicting and amusing scene of two, half-eaten chocolate rabbits – being our favourite.
We're going on an egg hunt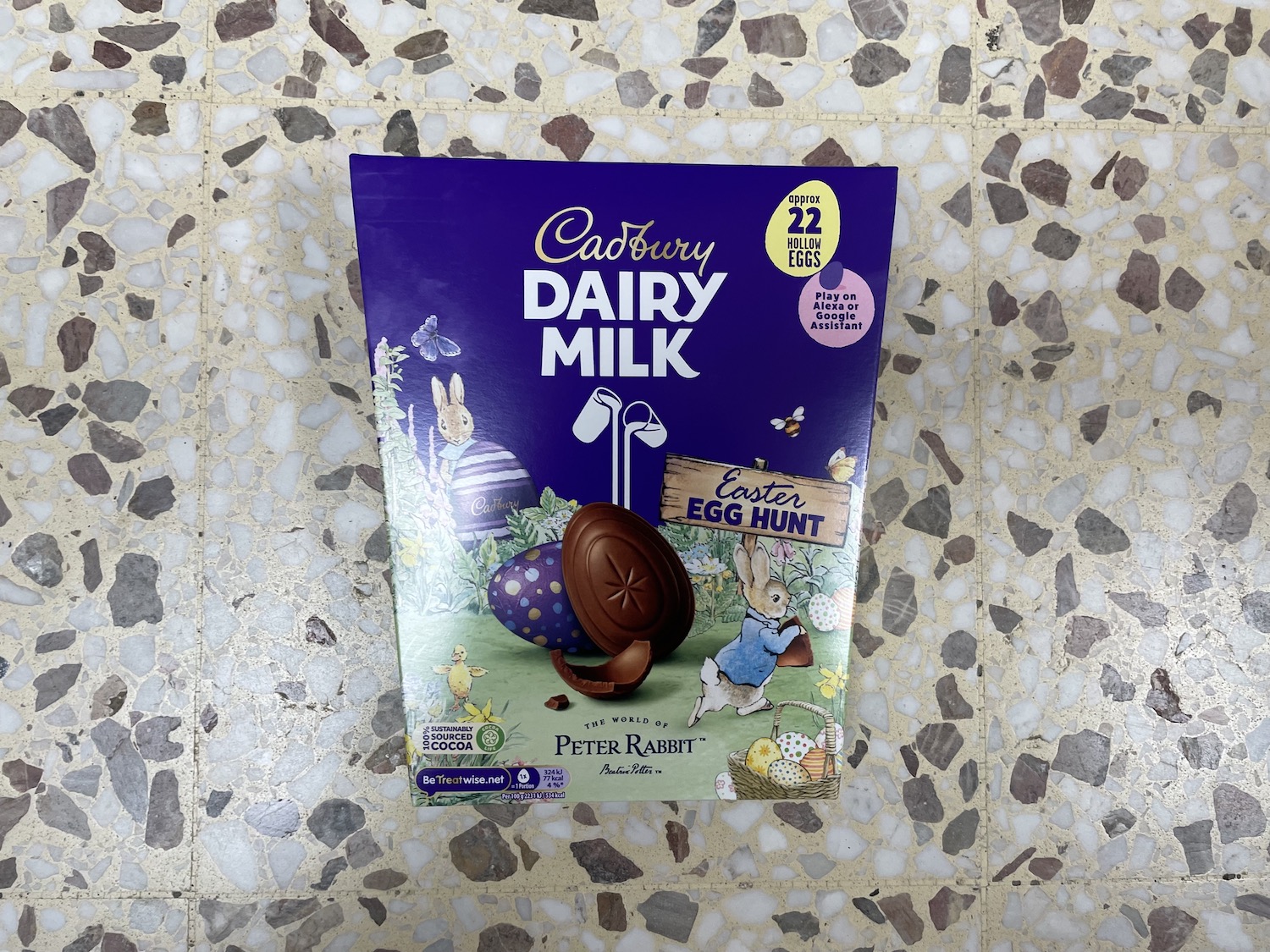 Designer: Cadbury
Image courtesy of Rob Fletcher

Description: Another inclusion from Cadbury, which mixed print with modern, digital tech for its Peter Rabbit-themed chocolate egg hunt box. The printed box included information about how consumers could go on an Easter egg hunt with help from their Alexa of Google Assistant device.
Multi-coloured munchies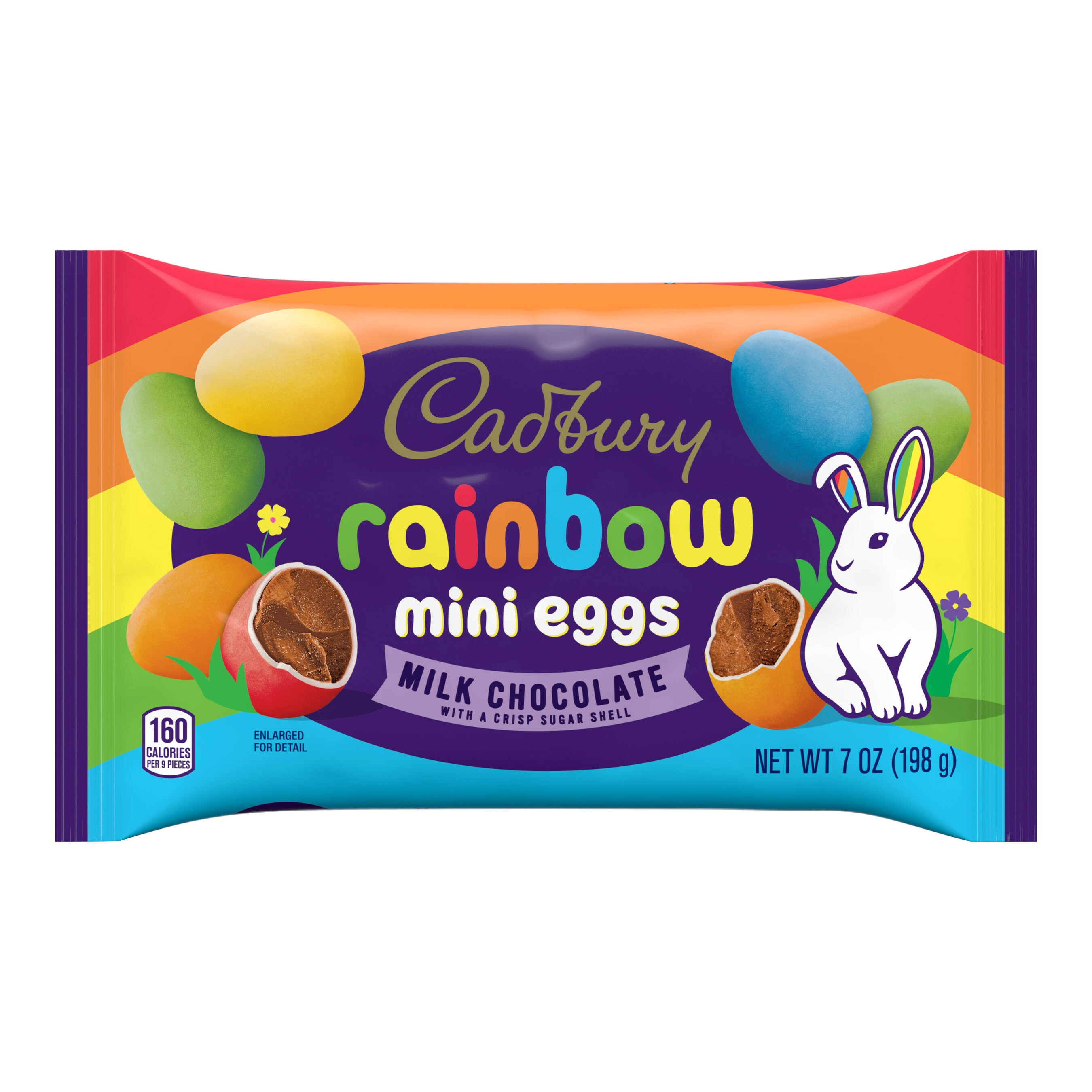 Designer: Hershey / Cadbury
Image courtesy of Hershey / Cadbury

Description: Hershey-owned Cadbury released a whole host of special edition items this year, including this colourful chocolate 'Rainbow Mini Eggs', which were available on shelves throughout the season.
Chick 'n' Mix'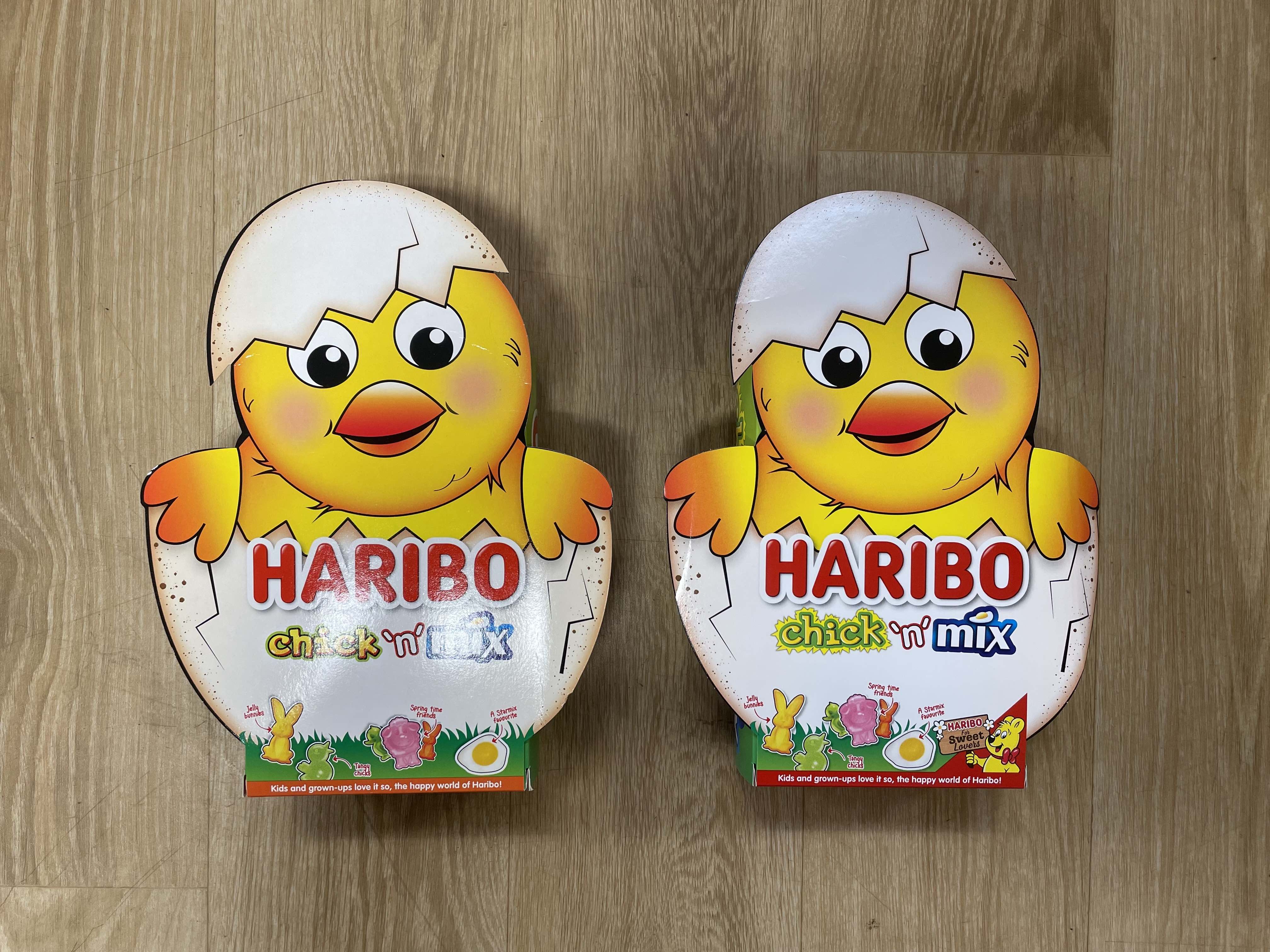 Designer: Haribo
Image courtesy of Rob Fletcher

Description: It's not just chocolate treats we can look forward to at this time of year, as shown here by jelly sweet giant Haribo. The 'Chick 'n' Mix' boxes included a number of limited-edition sweets including jelly bunnies.
Edgy egg
Designer: Toblerone
Image courtesy of Rob Fletcher

Description: Global chocolate brand Toblerone got in on the Easter Egg act this year with its 'Edgy Egg' offering. The printed pack took on the iconic triangle design of Toblerone, while the chocolate egg itself also featured a triangle-inspired look.
This is mine…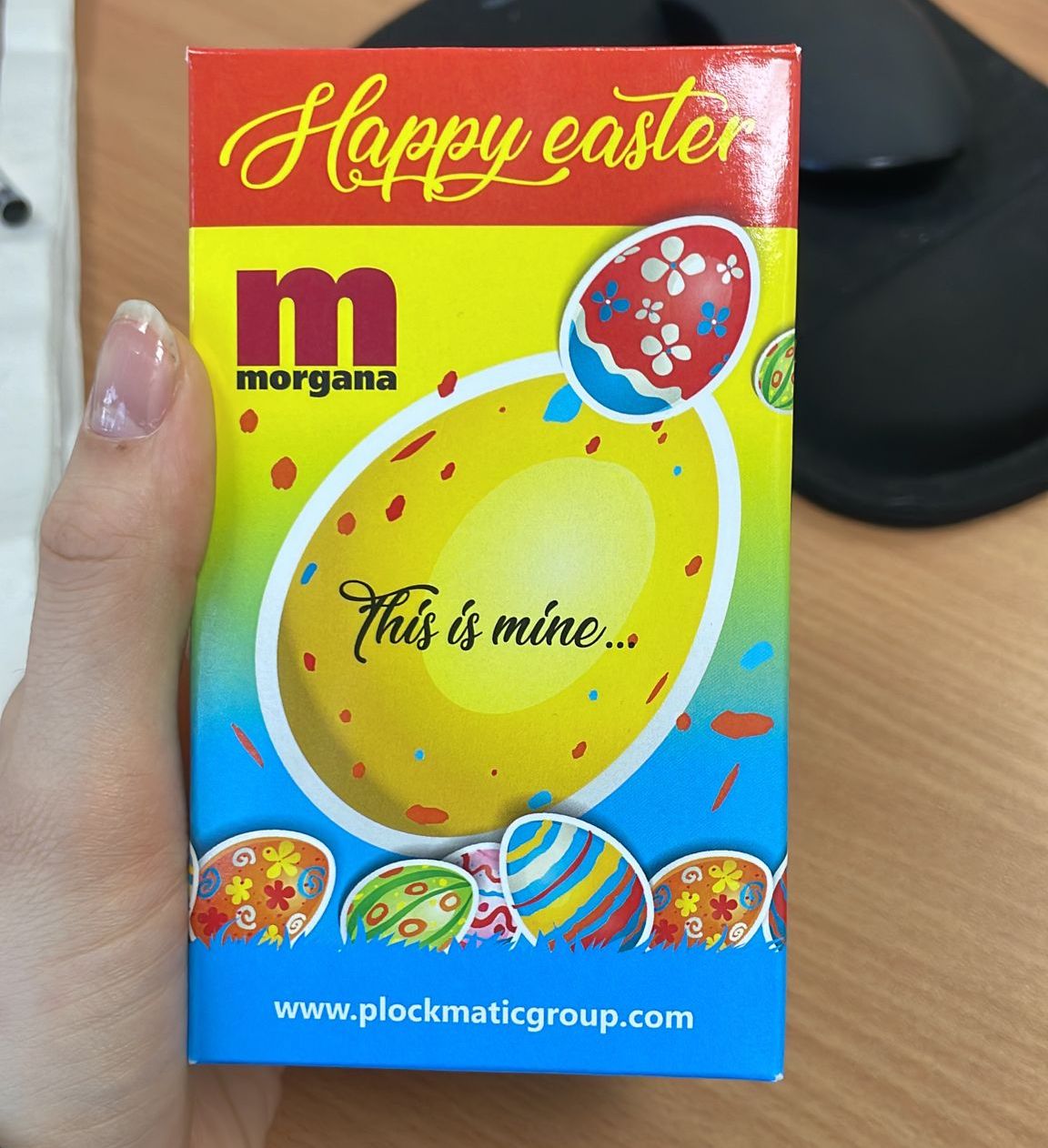 Designer: Morgana
Image courtesy of Carys Evans

Description: It's not just the confectionary sector that can have fun at Easter. Print finishing specialist Morgana Systems got in on the act by handing out these special edition eggs at a recent open day event. Each box was finished on technology available from Morgana.
I'm hunting rabbits…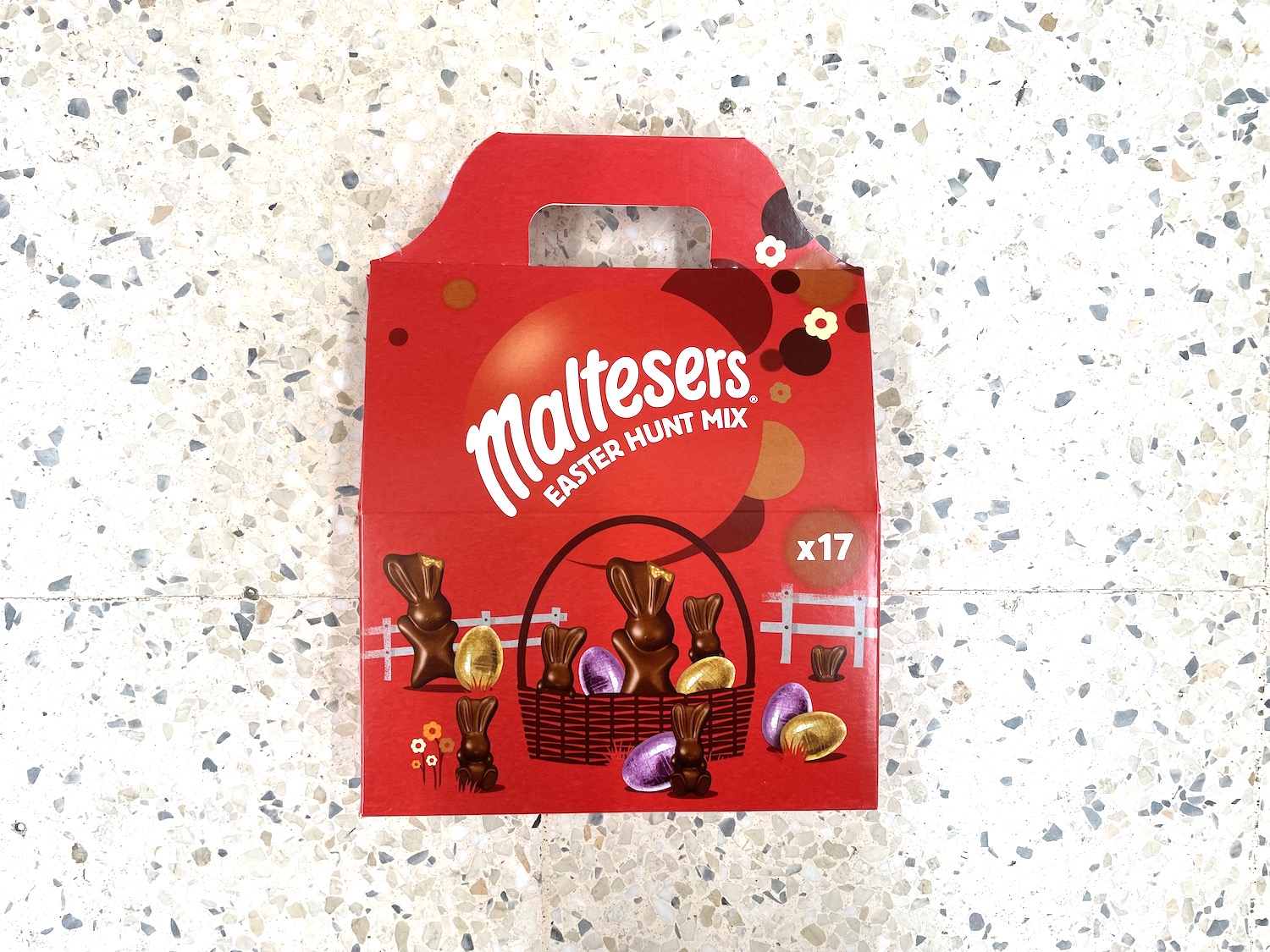 Designer: Maltesers
Image courtesy of Rob Fletcher

Description: It's not just eggs that can be hunted at this time of year! Maltesers rolled out a special chocolate rabbit hunt box set, offering consumers the chance to go on the hunt for chocolate rabbits, each of which was encased in seasonal printed packaging.
After Eight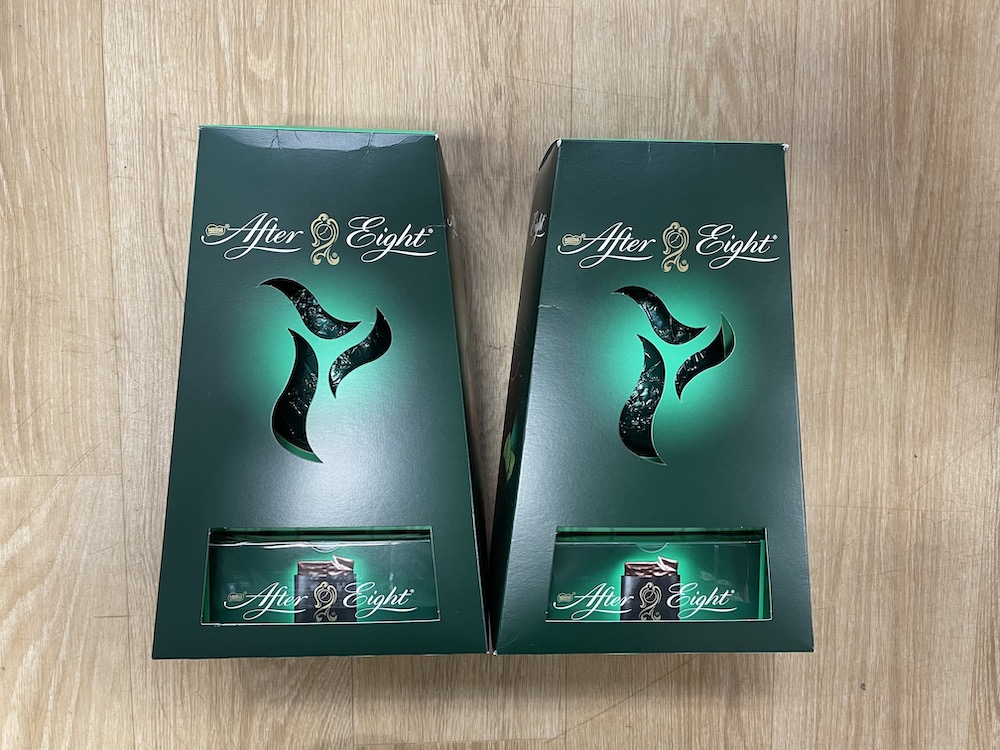 Designer: After Eight
Image courtesy of Rob Fletcher

Description: While traditionally known as an after-dinner refreshment, After Eight got in on the Easter egg trend this year with this offering. The printed box featured a chocolate egg and a miniature box of After Eights.
Rainbow of fun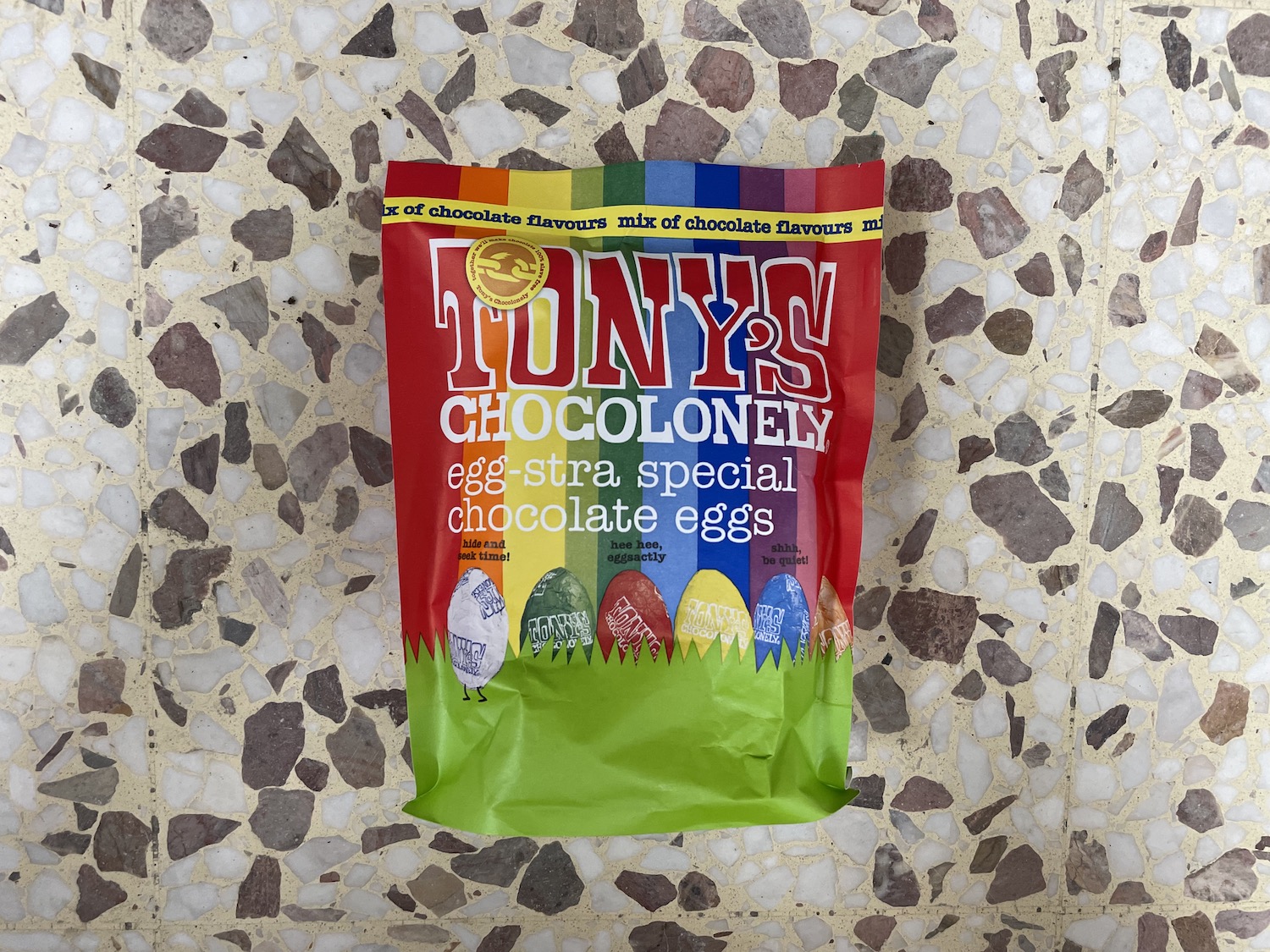 Designer: Tony's
Image courtesy of Rob Fletcher

Description: Tony's, the chocolate brand dedicated to ending slavery within the chocolate industry, released this colourful offering for Easter 2023. The multi-coloured packaging caught plenty of attention, while each chocolate egg was decorated with a printed foil covering.
Clean up time!
Designer: B&M
Image courtesy of Rob Fletcher

Description: After eating all that chocolate, chances are you will need to clean up. These specially designed, Easter-themed soaps are just the thing you need!

From all of us here at FESPA.com, we hope you have a very happy Easter!
Interested in joining our community?
Enquire today about joining your local FESPA Association or FESPA Direct