Features
Top 20 3D Print Applications of 2021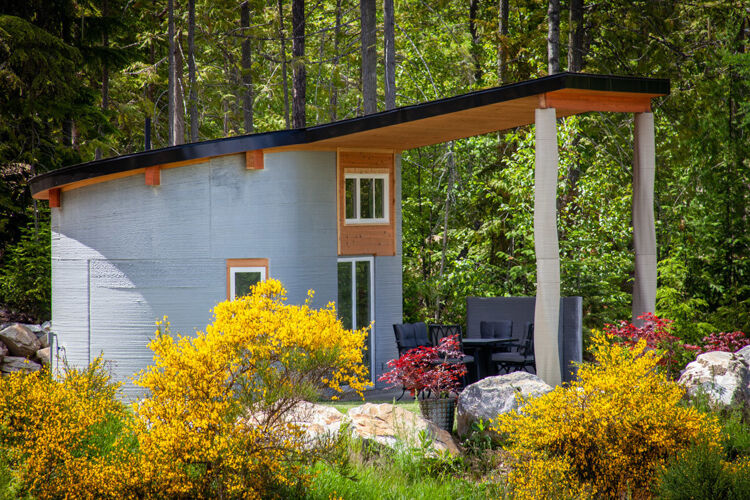 Rob Fletcher has a look at the 3D print market and shares some of the best 3D print applications from this innovative sector.
3D print remains one of the most exciting sectors within the wider print market, with those companies active here continuing to produce all sorts of products that only help strengthen the segment.

From body parts and running shoes, to oversized sunglasses and giant golf balls, innovation is in plentiful supply in 3D print as companies push the boundaries as to what is possible with this technology.

Here are our top 20 3D print applications of 2021...
Packing a punch
Image courtesy of Water FX
Fabricator: Water FX
Description: Nevada-based Water FX used a Massivit 5000 large-scale 3D printer to produce this gigantic, 10ft-tall statue of boxing legend Mike Tyson. The tribute piece was installed at Mulberry Street Pizzeria at Resorts World Las Vegas.
3D print prevents amputation
Image courtesy of St. Luke's University Health Network
Designer: St. Luke's University Health Network
Description: Doctors from St. Luke's University Health Network in the US were able to use 3D print to save the lower leg of a woman who had been in a car crash. The talus bone connecting the bottom of her tibia and fibula popped out of a wound during the crash and was never found, but doctors 3D-printed a metal talus bone to replace the lost bone.
3D-print your mini me!
Image courtesy of MassPersona

Designer: Minikin
Description: MassPersona in 2021 launched Minikin, a new service that produces 3D-printed, materialised avatars for customers. Ranging from $20 to $35 in price, the miniature figures measure between 2 inches and 3 inches.
Hole in one
Image courtesy of SismaItalia
Fabricator: SismaItalia
Description: Italian company SismaItalia used a Massivit 1800 to create this giant golf ball. The piece was installed on a roundabout at the entrance to the Argentario Golf Club – Societa Sportiva Dilettantistica.
Market first
Image courtesy of Branch Technology
Designer: Branch Technology
Description: Tennessee-based construction-tech company Branch Technology completed its first freeform 3D-printed composite project in the world last year. Developed for Tennessee Valley Federal Credit Union (TVFCU), the glass fibre reinforced concrete façade made the structure the first commercial building with a 3D-printed building envelope in the US.
Come fly with me
Image courtesy of Daniels Wood Land
Designer: Daniels Wood Land
Fabricator: Daniels Wood Land, a full-service theming company based in California in the US, was able to 3D-print this giant Lego pilot and plane. The company used a Massivit 1800 to complete the job.
Keep on running
Image courtesy of Adidas
Designer: Adidas Running
Description: Adidas last year announced the launch of Adidas 4DFWD, a new, data-driven and 3D-printed midsole innovation designed to offer greater freedom to runners. Adidas said the unique, bowtie-shaped lattice midsole provides users with a whole new running experience.
Food for thought
Image courtesy of MeaTech 3D
Designer: MeaTech 3D
Description: MeaTech 3D created what it believed to be the largest cultured steak produced using 3D print technology. Created using MeaTech 3D's proprietary 3D bioprinter, 3.67oz (104g) steak was primarily composed of cultivated real fat and muscle cells.
Touchdown!!
Image courtesy of Water FX
Fabricator: Water FX
Description: Water FX features again for this pair of gigantic American football helmets, produced for NFL team the Cleveland Browns. The helmets, used for the team's pre-game player run-out, measured 12ft tall and were 3D printed using a Massivit 5000.
Hit the waves
Image courtesy of Stratiforme Industries
Fabricator: Stratiforme Industries
Description: The first of two pieces from Stratiforme Industries, the French company used a Massivit 5000 to create 3D-printed custom parts for a Bird-e-Marine hydrofoil.
Holiday. Celebrate
Image courtesy of TAM
Designer: Twente Additive Manufacturing
Description: Last year, Airbnb listed the Fibonacci House, the first 3D concrete-printed 'Tiny House' from Twente Additive Manufacturing (TAM). Located at Kootenay Lake Village in British Colombia, the house measures 35sq m and can sleep up to two adults and two children.
Release the Kraken
Image courtesy of Daniels Wood Land
Fabricator: Daniels Wood Land
Description: Back for a second application, Daniels Wood Land used a Massivit 1800 to create a custom booth display for the IAAPA show in November 2021. The 9ft piece was created to resemble infamous sea monster the Kraken.
Home sweet home
Image courtesy of Black Buffalo 3D
Designer: Black Buffalo 3D / Alquist
Description: 3D construction printer specialist Black Buffalo 3D partnered with affordable home builder Alquist to begin 3D-printing homes in the US. Alquist is now using Black Buffalo 3D NexCon large scale construction printers to produce homes, including the first fully permitted 3D-printed home in Virginia.
On the right track
Image courtesy of Stratiforme Industries
Fabricator: Stratiforme Industries
Description: Back with its second project, France's Stratiforme Industries 3D-printed a vital component for the front of a tram. Produced using a Massivit 5000 printer, the piece was reinforced lightly with composite materials and painted, with the company saying that 3D-printed allowed for the part to be produced without first creating a mold, thus saving on time, stock and storage.
Pushing medical boundaries
Image courtesy of Centinel Spine
Designer: Centinel Spine
Description: Centinel Spine, a medical device company addressing cervical and lumbar spinal disease through anterior surgical access, successfully completed the first implantation of a 3D-Printed Porous Titanium FLX platform. The STALIF C FLX and STALIF M FLX devices are 3D-printed implants that have been engineered to mimic bones and are safe for use inside the human body.
Fusing 3D print with NFTs
Image courtesy of Ioan Florea

Designer: Ioan Florea
Description: Artist Ioan Florea last year released the first 3D printed tactile art collection for non-fungible tokens (NFT). Exploding in popularity, an NFT is a unit of data stored on a digital ledger that certifies a digital asset to be unique and therefore not interchangeable. The 3D-printed collection is composed of interactive GLB digital files with unlockable content, representing items such as photos, videos, audio and other digital files.
Plenty of heart
Image courtesy of Mimaki
Designer: University of Florence / Bompan
Description: Doctors and researchers from the University of Florence in Italy used Mimaki's 3DUJ-553 printer to produce 3D anatomical models. Working with Bompan, Mimaki's exclusive Italian importer, the university was able to produce models of body parts such as the human heart.
This is a heist!
Image courtesy of AdSpace MKT
Designer: AdSpace MKT
Fabricator: AdSpace MKT used a Massivit 1800 large-scale 3D printer to produce this special campaign to promote Spanish TV crime drama 'Money Heist' in Mexico. The series is also available to watch on streaming service Netflix.
Lights, camera, action!
Image courtesy of Stratasys
Designer: LAIKA
Description: Animation studio LAIKA used 3D printing software from Cuttlefish to support a stop-motion film. LAIKA was able to 3D-print 106,000 facial expressions for characters by combining the software with Stratasys J750 series 3D printers.
Walking on sunshine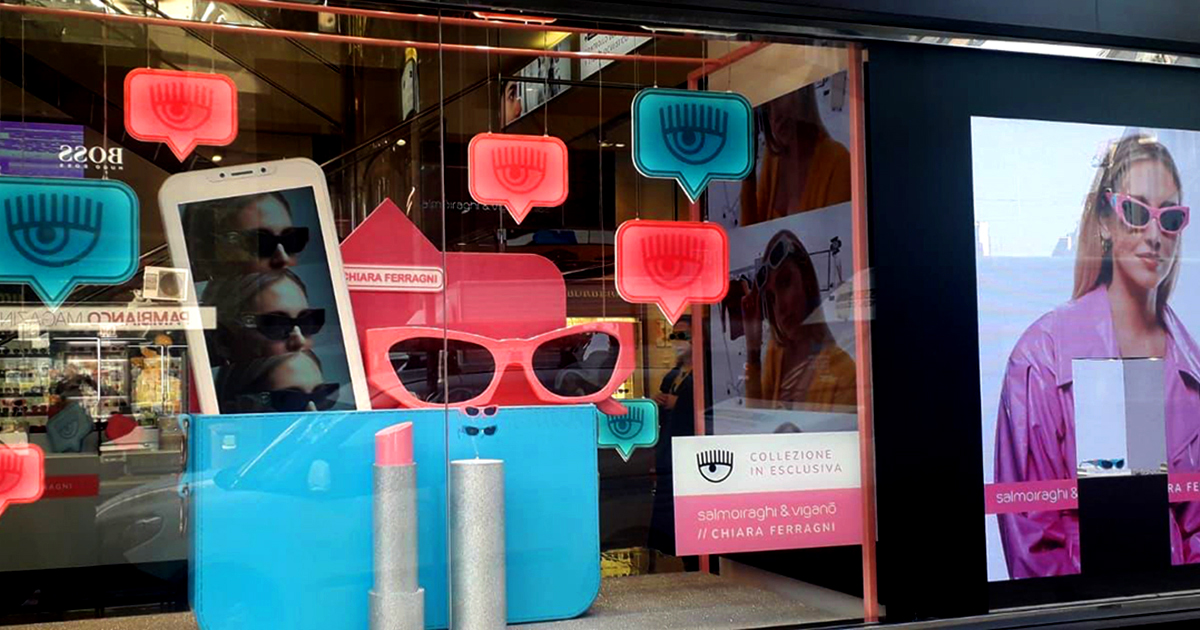 Image courtesy of SismaItalia
Fabricator: SismaItalia
Description: Italy's Italian company SismaItalia concludes our Top 20 with this 1.5m-long pair of sunglasses that took just seven hours to complete. Printed on a Massivit 1800, the application was used in a retail campaign across multiple Chiara Ferragni stores.
Discover the latest innovations and trends in 3D printing at FESPA Global Print Expo 2022, Europe's leading print and signage exhibition will reunite key industry professionals, enabling valuable networking and business building opportunities, supporting face-to-face conversations with suppliers and providing the opportunity to see the latest innovations and trends in speciality print. Register now and use the code FESG201 to receive a 30 euros discount and pay only 50 euros for your registration.

Interested in joining our community?
Enquire today about joining your local FESPA Association or FESPA Direct