Features
Top 20 3D Print Applications of 2019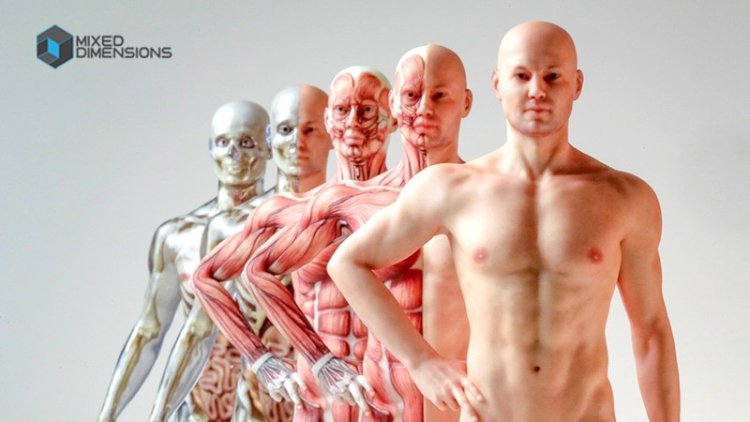 FESPA.com takes a closer a look at some of the most innovative and forward-thinking 3D print jobs from the past 12 months.
While 3D printing has been around for a number of years, it is only in recent times when it has really captured the attention of both those within the print industry and the wider population.

3D print technologies are now being put to use on a whole range of jobs; from printing body parts and clothing items, through to creating homes and even vehicle components, 3D print continues to make major strides year-on-year.

Here, FESPA.com picks out some of the most impressive 3D print jobs from 2019…
Tackling dementia with 3D print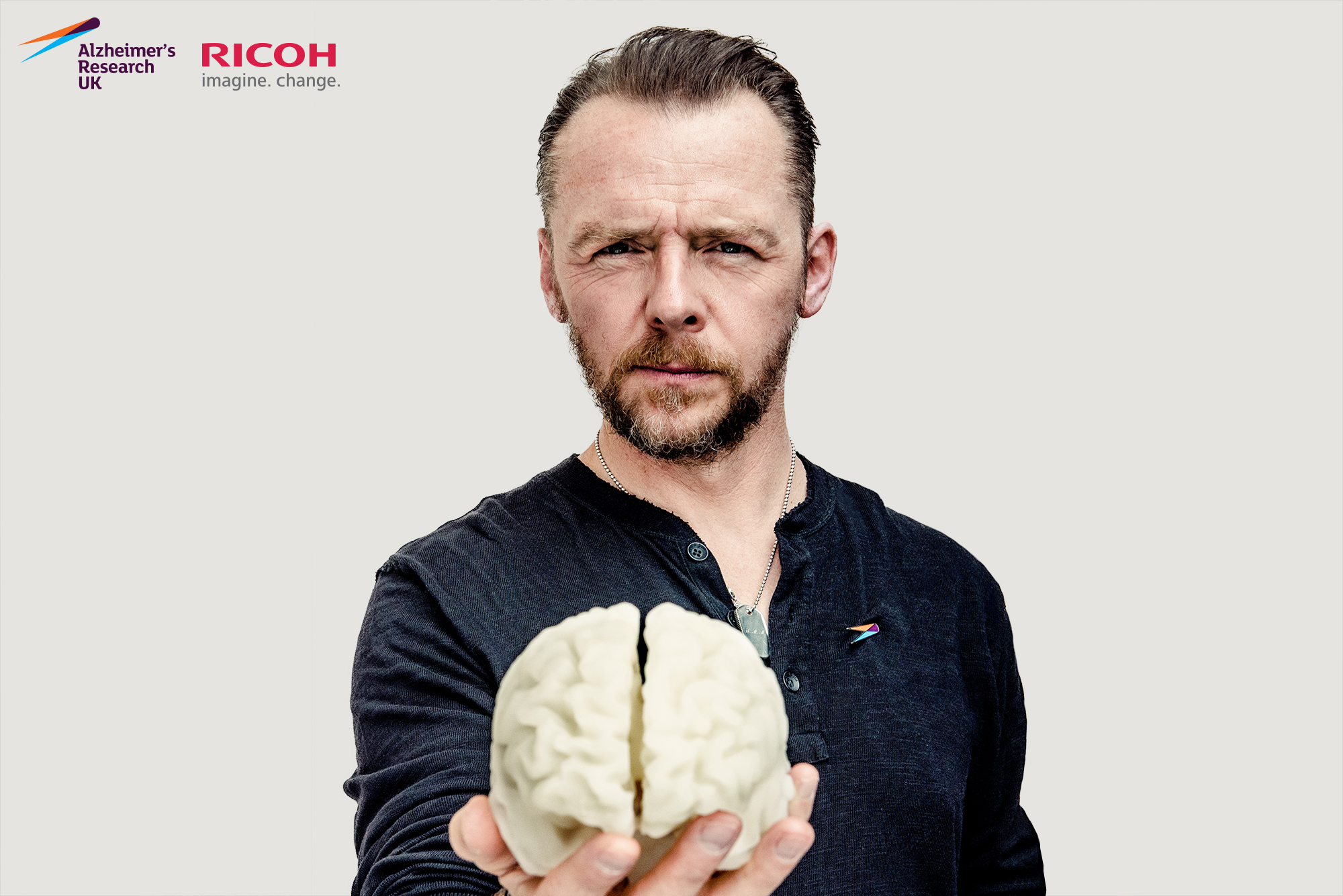 Image courtesy of Ricoh

Designer: Ricoh
Description: Print technology giant Ricoh joined forces with Alzheimer's Research UK to use 3D print to create models of the brain, showing the physical effects of the diseases related to dementia. Actor Simon Pegg, one of a number of celebrity supporters of Alzheimer's Research, is pictured here with one of the models.
Bulleit whiskey has a kick with new trainers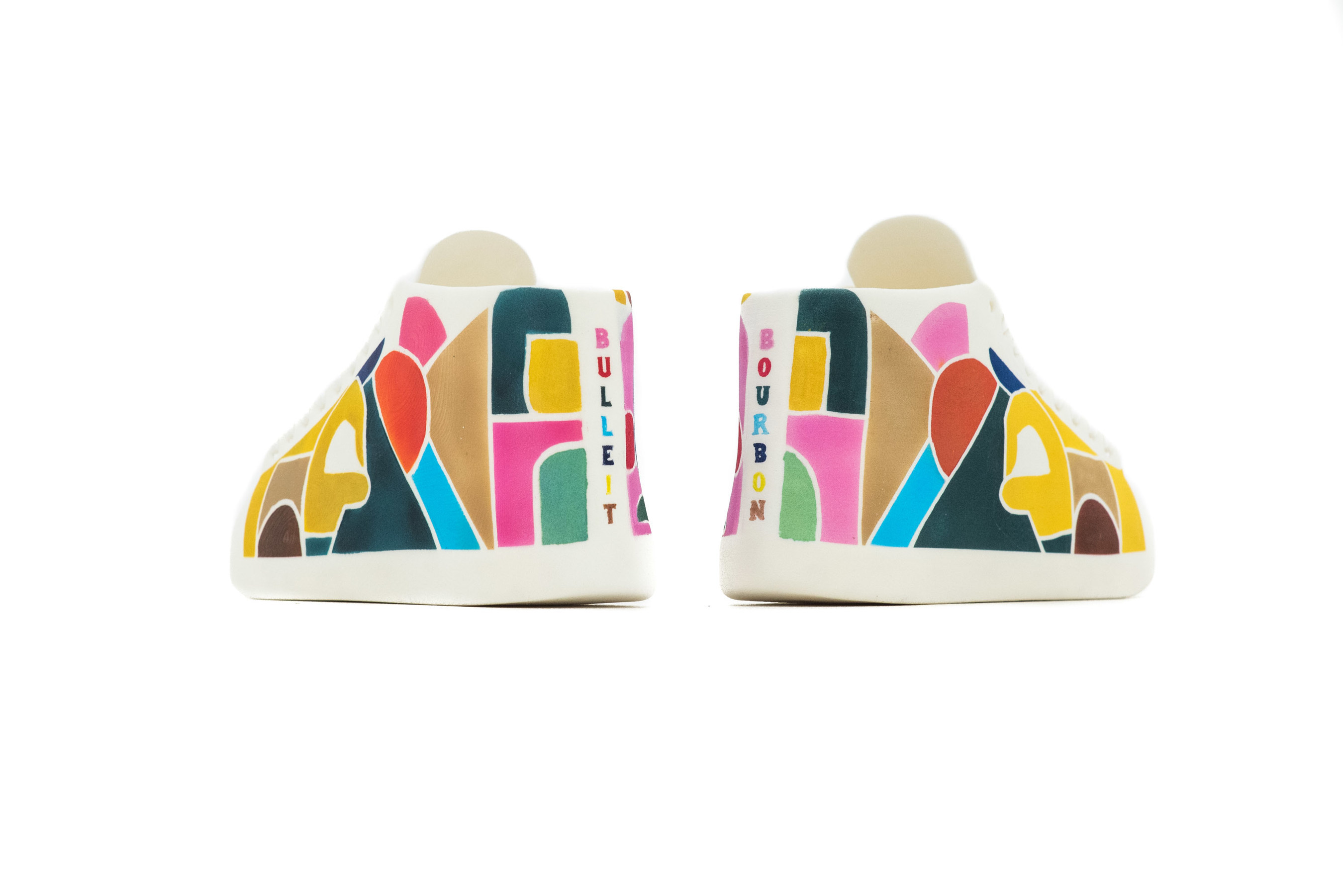 Image courtesy of Bulleit

Designer: Bulleit / Tangible Creative / Kyle Steed
Description: Whiskey brand Bulleit last year launched limited edition, 3D-printed trainers at its 3D Printed Frontier Experience in Dallas, Texas. The launch marked the latest iteration of the Bulleit Frontier Works project, which celebrates individuals and companies, pushing the boundaries of their crafts. It produced the shoes in partnership with Tangible Creative and Dallas-based artist Kyle Steed.
Breath of fresh air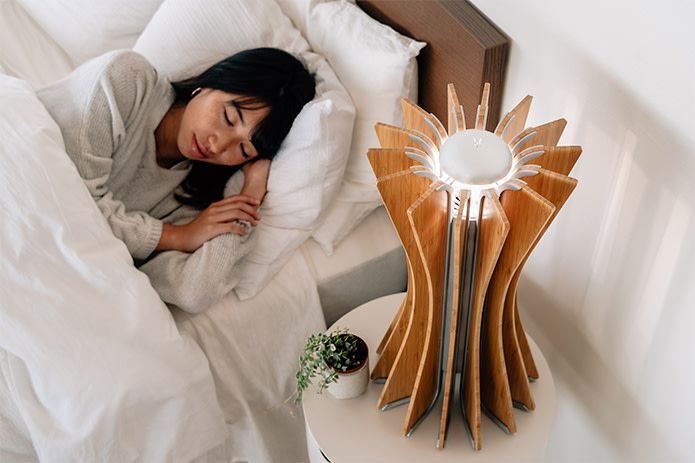 Image courtesy of Sismaitalia

Large-Format 3D Printing Service: Sismaitalia
Description: Italian company Sismaitalia used 3D print technology to produce the prototype for this eye-catching air purifier for ALBERO Air Purifier. Sismaitalia carried out the project in partnership with the Dirac engineering team.
Printhpole and F&F hit a home run with MLB print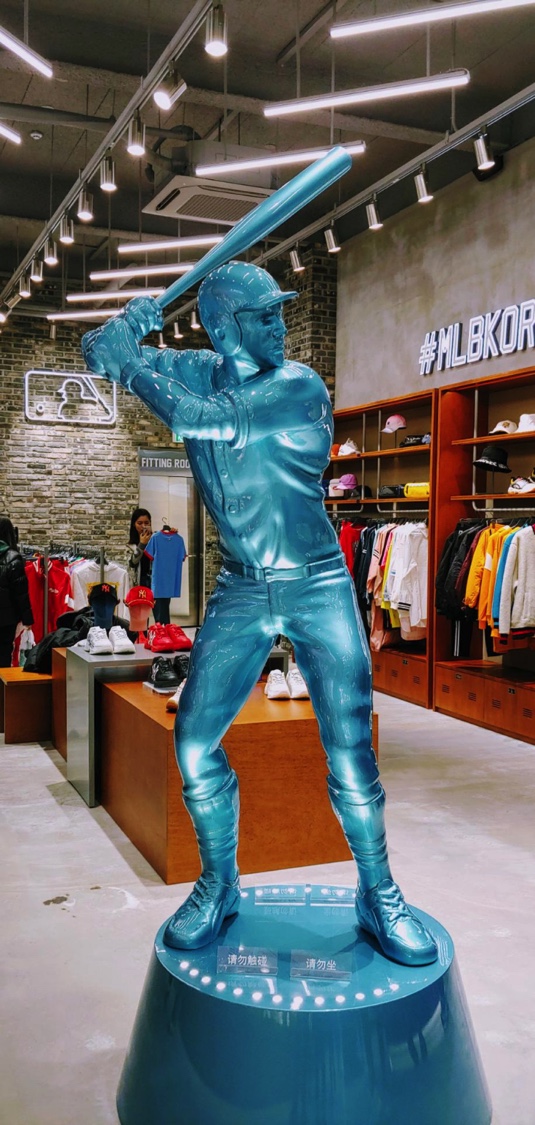 Image courtesy of Printhpole

Designer: F&F / Printhpole
Description: Korean fashion brand F&F linked up with Printhpole to produce this POP display for North America's Major League Baseball (MLB). Measuring 2.6m high and weighing 10.5kg Printhpole printed the player on its Massivit 1800 3D printer.
Making an impact at Christmas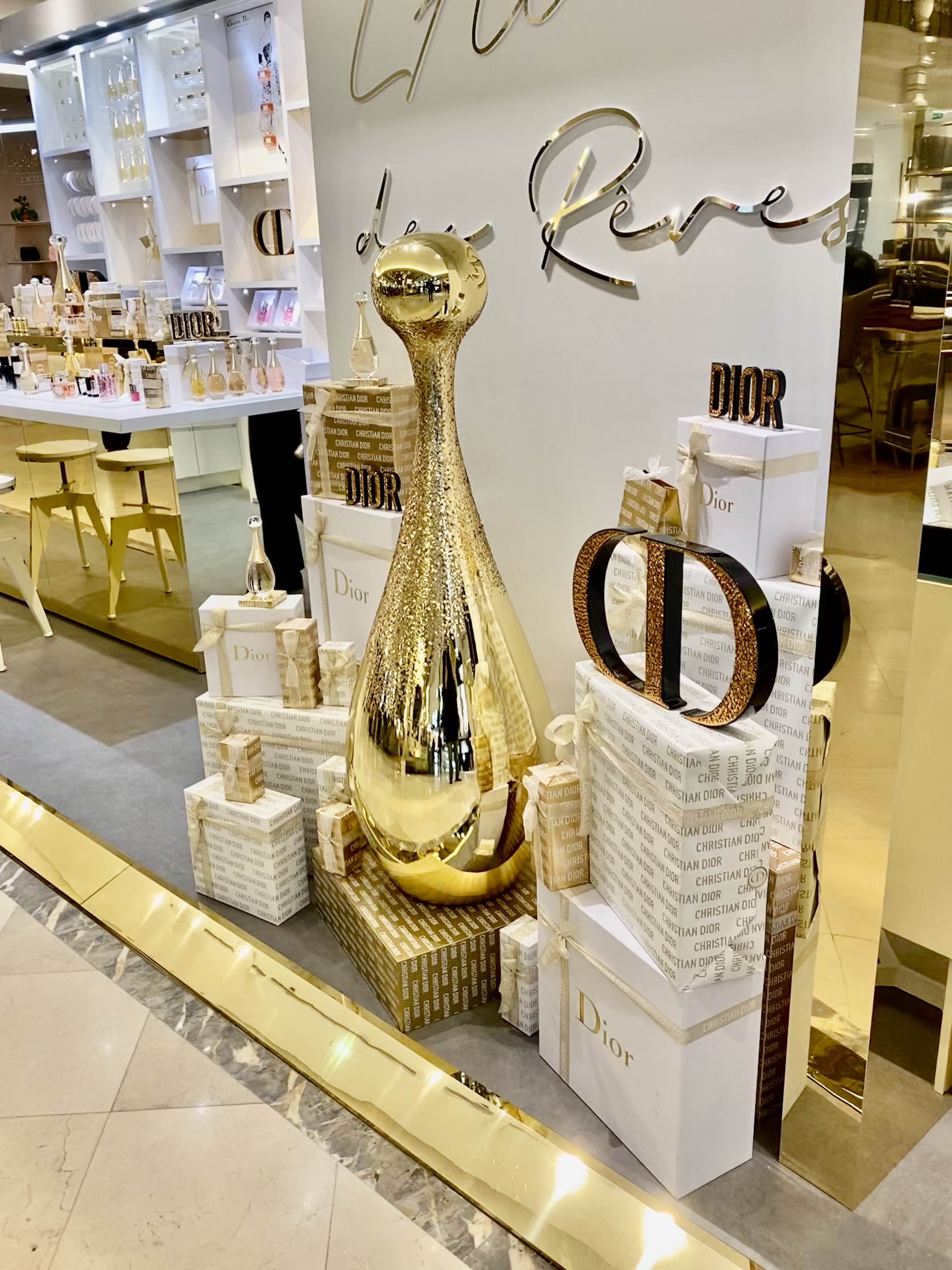 Image courtesy of ADAEQUO

Large-Format 3D Printing Service: ADAEQUO
Description: Spanish company ADAEQUO used a Massivit 3D printer to produce 112 giant perfume bottle displays for Dior as part of the fashion brand's Christmas campaign. After printing, the bottles were sanded and filled with filler, then a shiny black lacquer was applied, followed by a chroming process, before sequins were added with a specially invented spray gun.
Making leaps in bone transplants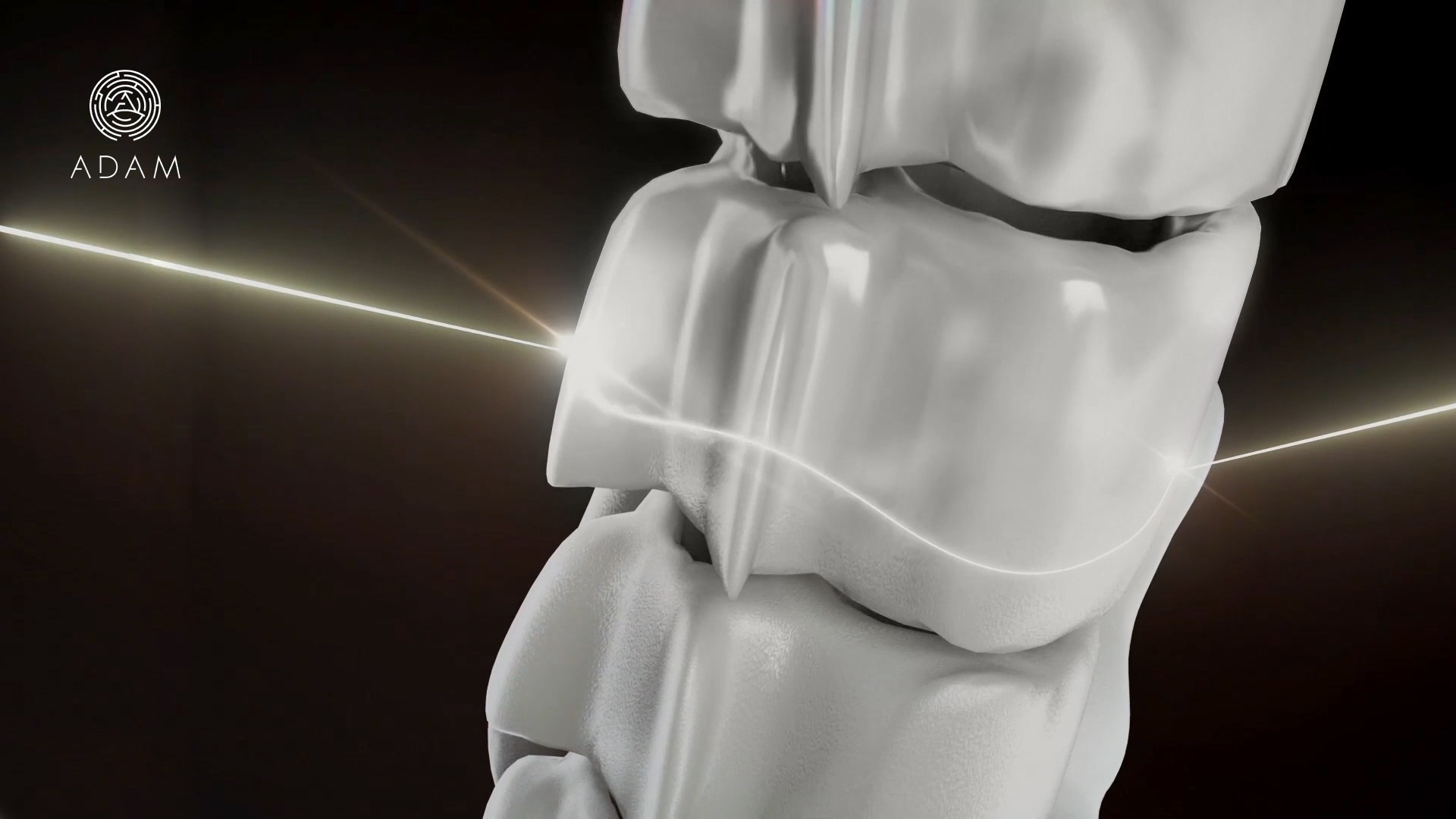 Image courtesy of ADAM Project

Designer: ADAM Project
Description: ADAM Project, a member of BioCT, was given clearance to take its 3D-printed bones to clinical trials in the US. The start-up is piloting the use of ceramics and polymer in 3D-printed bone implants.
Miniature masterpiece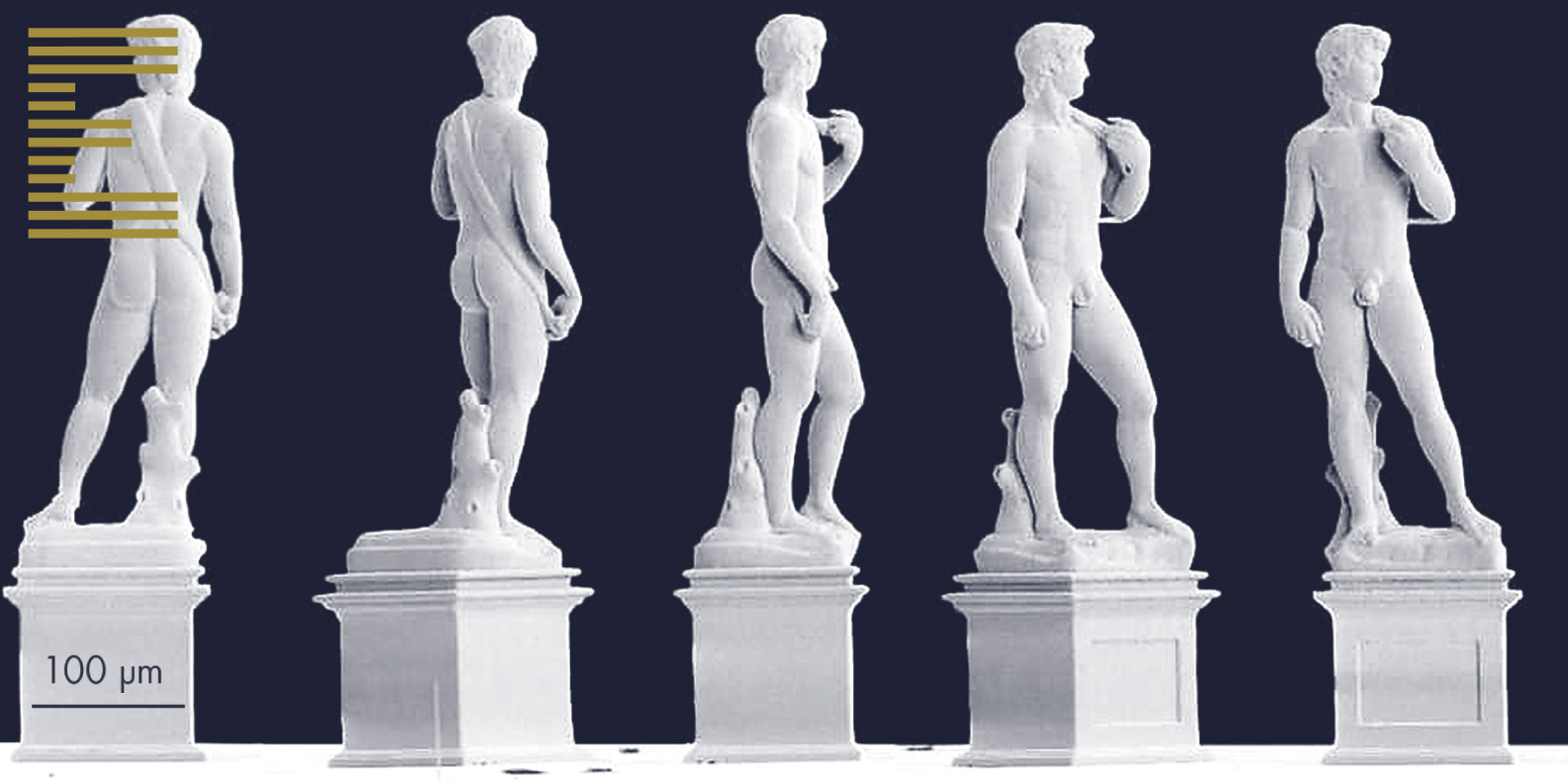 Image courtesy of Exaddon

Designer: Exaddon
Description: Micromanufacturing specialist Exaddon was able to use 3D print technology to recreate Michelangelo's David in miniature form. The copper figure stands at just 0.001m tall and took only 12 hours to produce.
Moo-ve over traditional sign-making!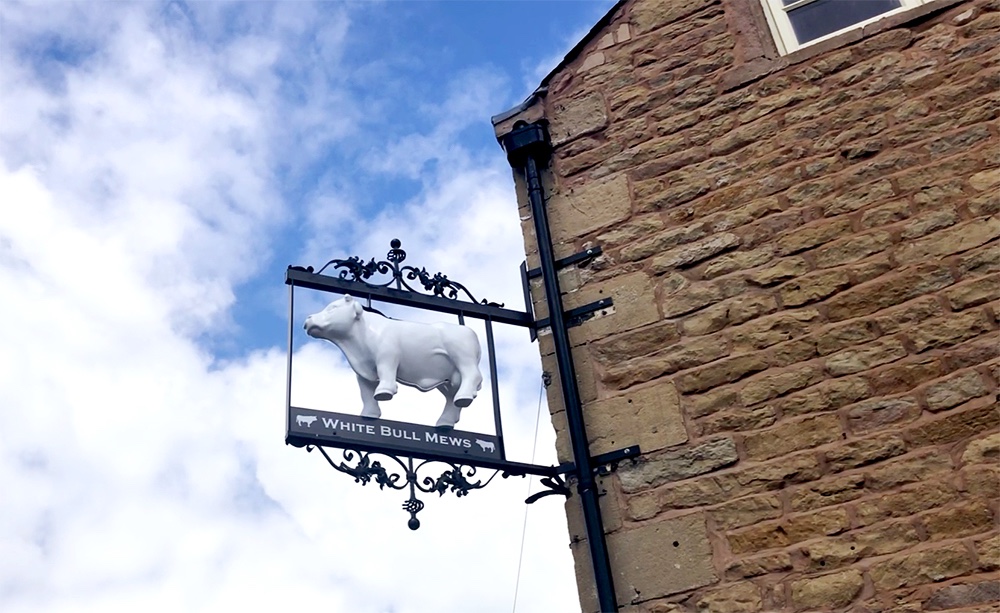 Image courtesy of Fluxaxis

3D Service Bureau: Fluxaxis
Description: UK company Fluxaxis used its Massivit 1800 3D printer to create this unique pub sign, featuring an exact replica of the original 3D bull inherited as part of the old pub. Fluxaxis 3D-scanned the original bull to produce the replica, which earned the company the British Signs Award for Innovation.
Sweet smell of success for Parfums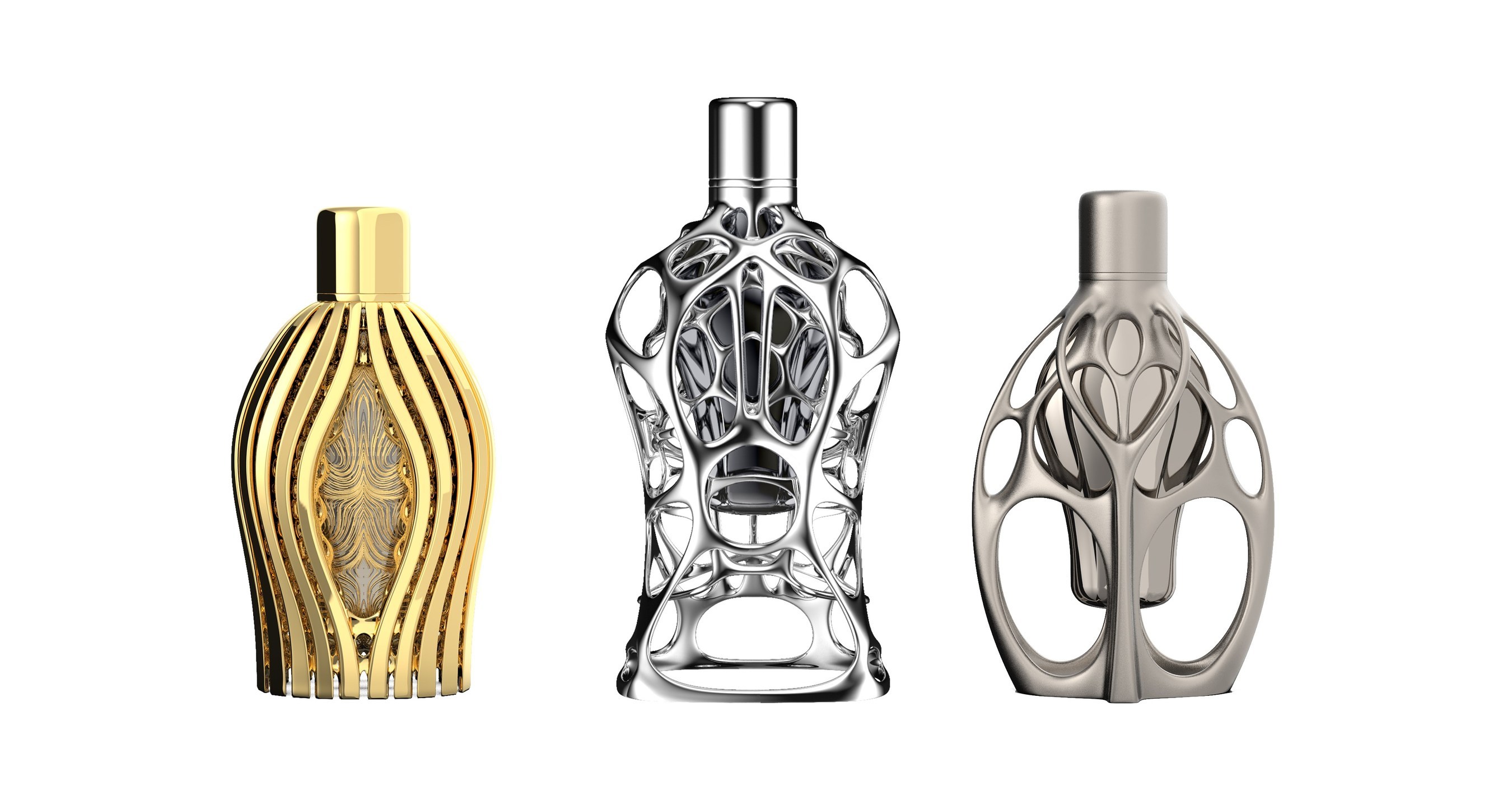 Image courtesy of Parfums

Designer: Parfums / Ross Lovegrove
Description: 3D print has an increasing role to play in the packaging market, with designer Parfums teaming up with the Formula 1 motor-racing series to 3D-print the bottles for a new fragrance brand. Designed by Ross Lovegrove, the bottles and fragrance were launched at the 2019 Abu Dhabi Grand Prix.
Close shave for Emoções ao Quadrado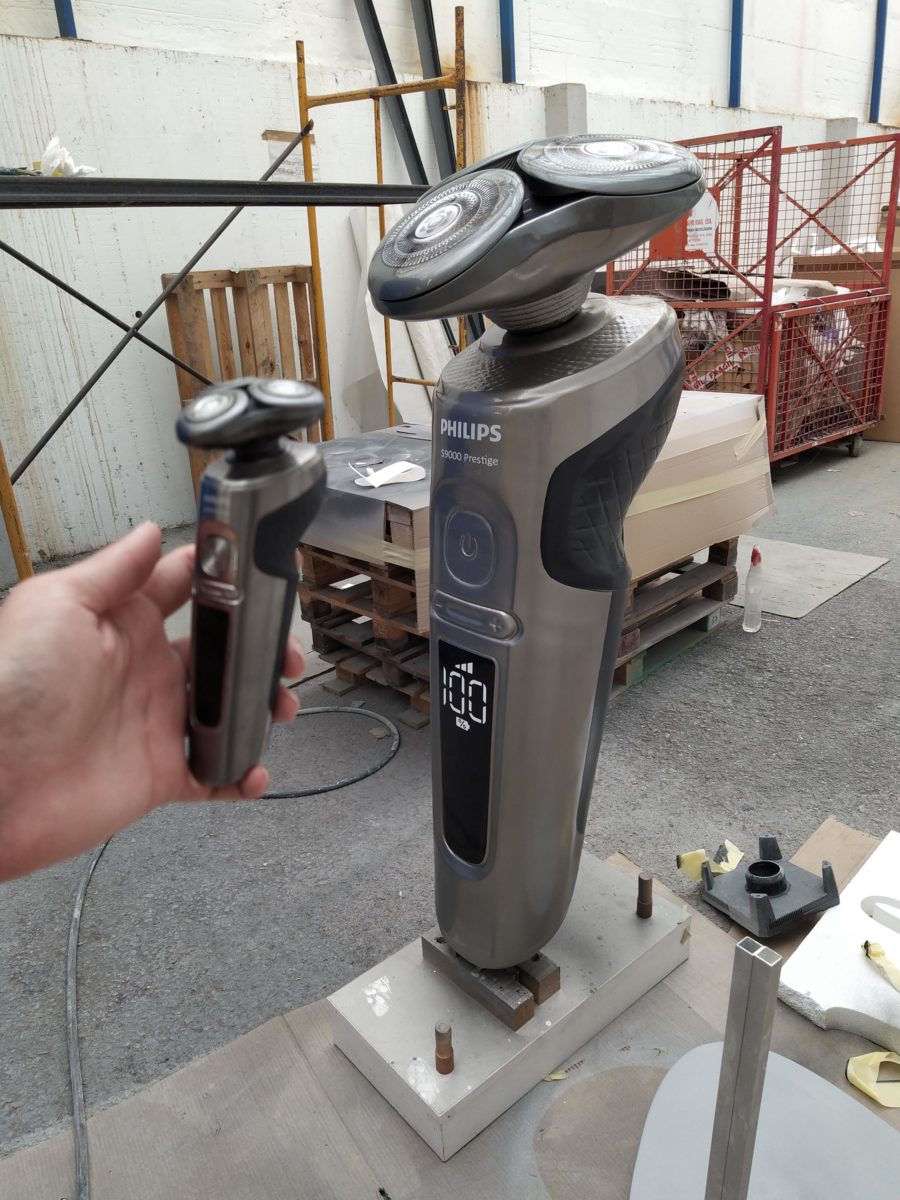 Image courtesy of Emoções ao Quadrado

Large-Format 3D Printing Service: Emoções ao Quadrado
Description: Emoções ao Quadrado in Portugal used a Massivit 3D printer (link: to produce a model of an electronic Philips shaver – at 10 times its original size! The completed replica measured 1.45m tall.
3D-printed steak dinner at Novameat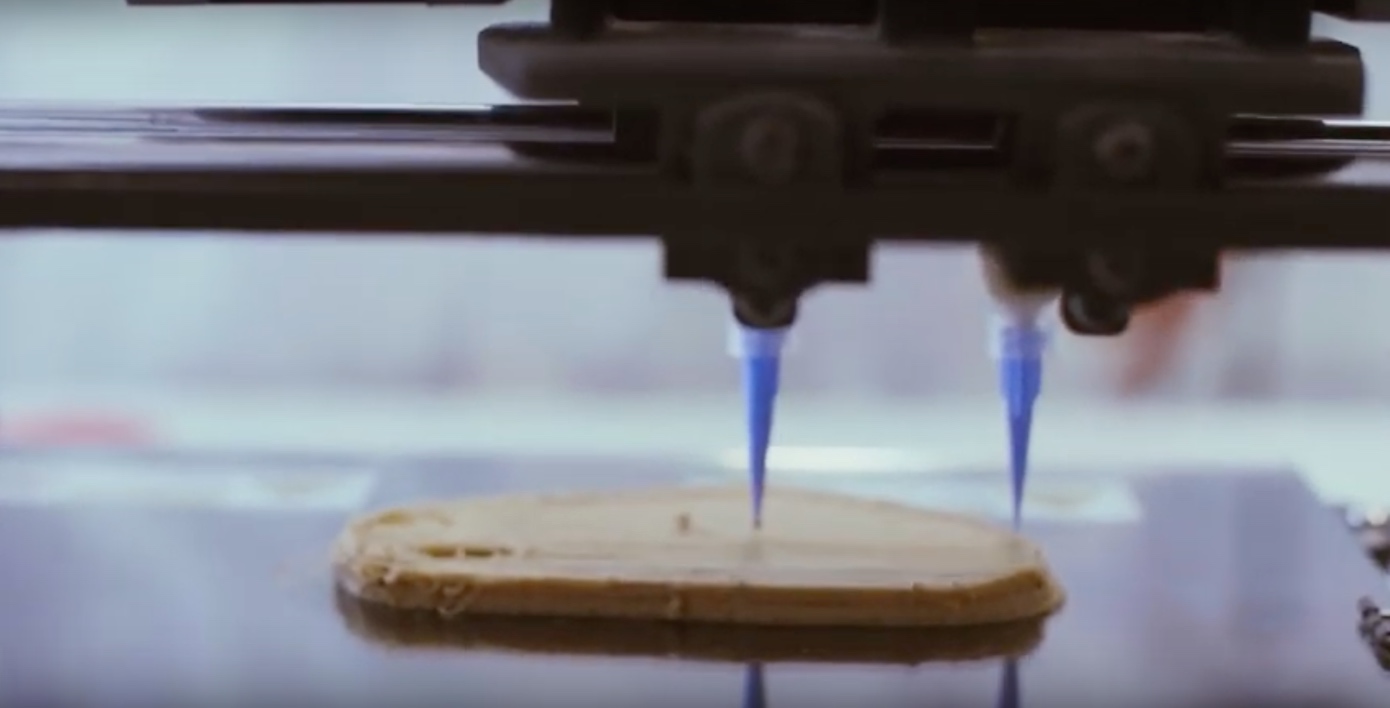 Image courtesy of Novameat

Designer: Novameat
Description: Novameat, a company founded by Dr. Giuseppe Scionti, inventor of the world's first 3D printed plant-based meat, launched a new range of products in 2019. Included in its portfolio are plant-based steaks, such as the example shown here, as well as chicken breasts and other meat replacements.
Sustainable living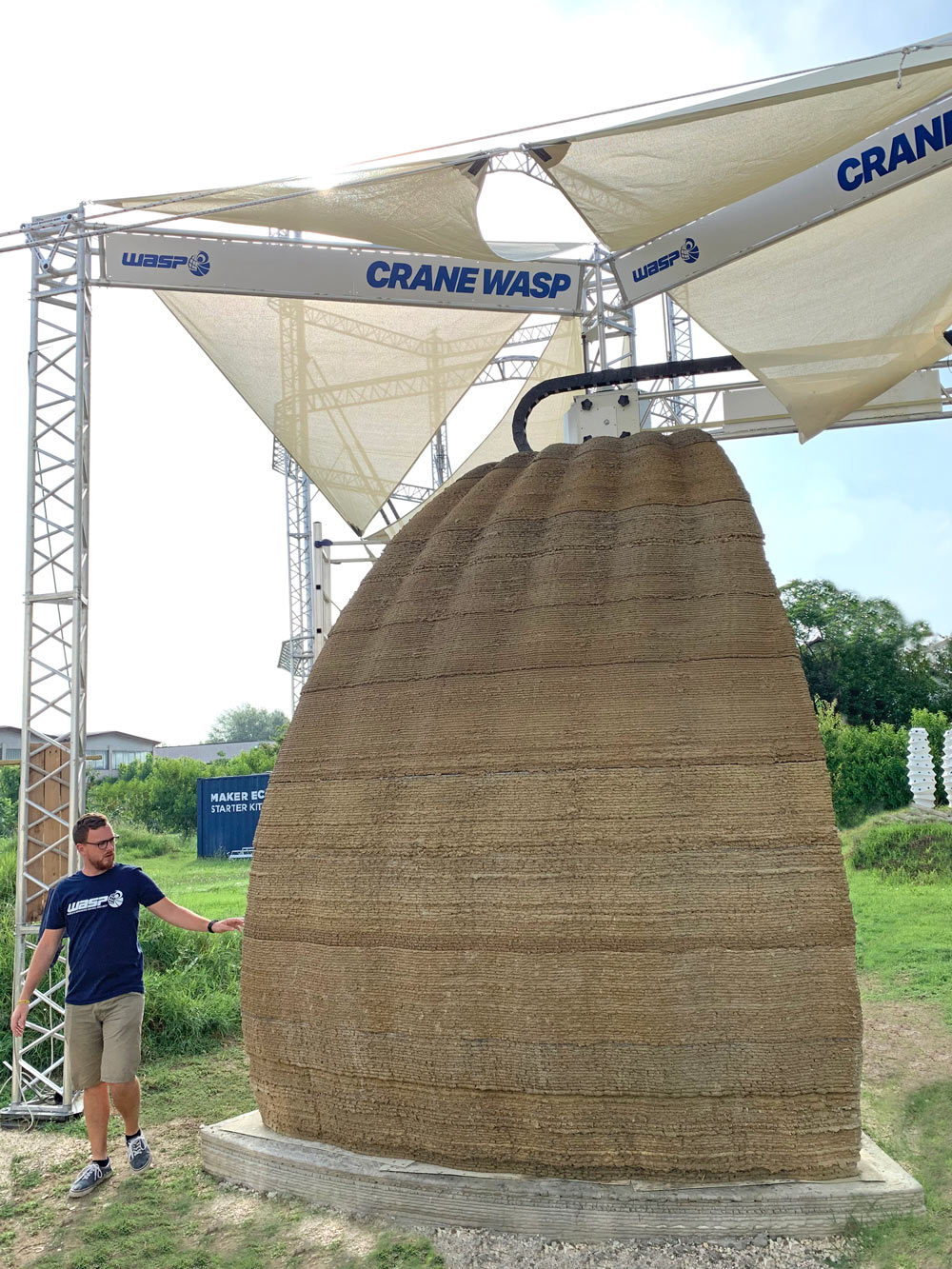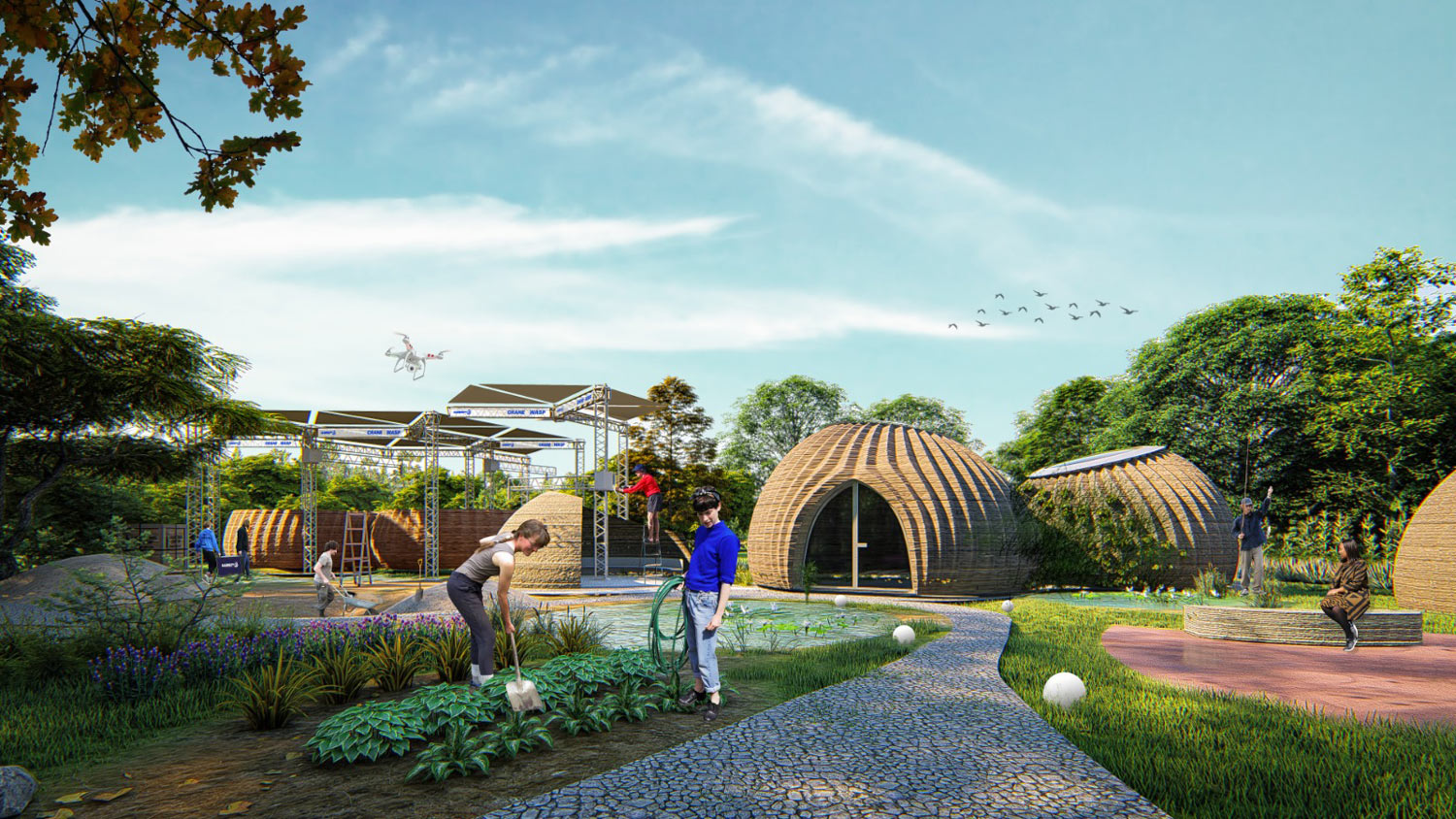 Image courtesy of WASP

Designer: WASP / Mario Cucinella Architects
Description: Last year, Italian 3D print specialist WASP joined forces with Mario Cucinella Architects to produce the first house to be 3D-printed using locally sourced clay. 'TECLA', the first prototype for the project, was constructed near to Bologna in Italy.
Drive for success with Renishaw and Cobra Aero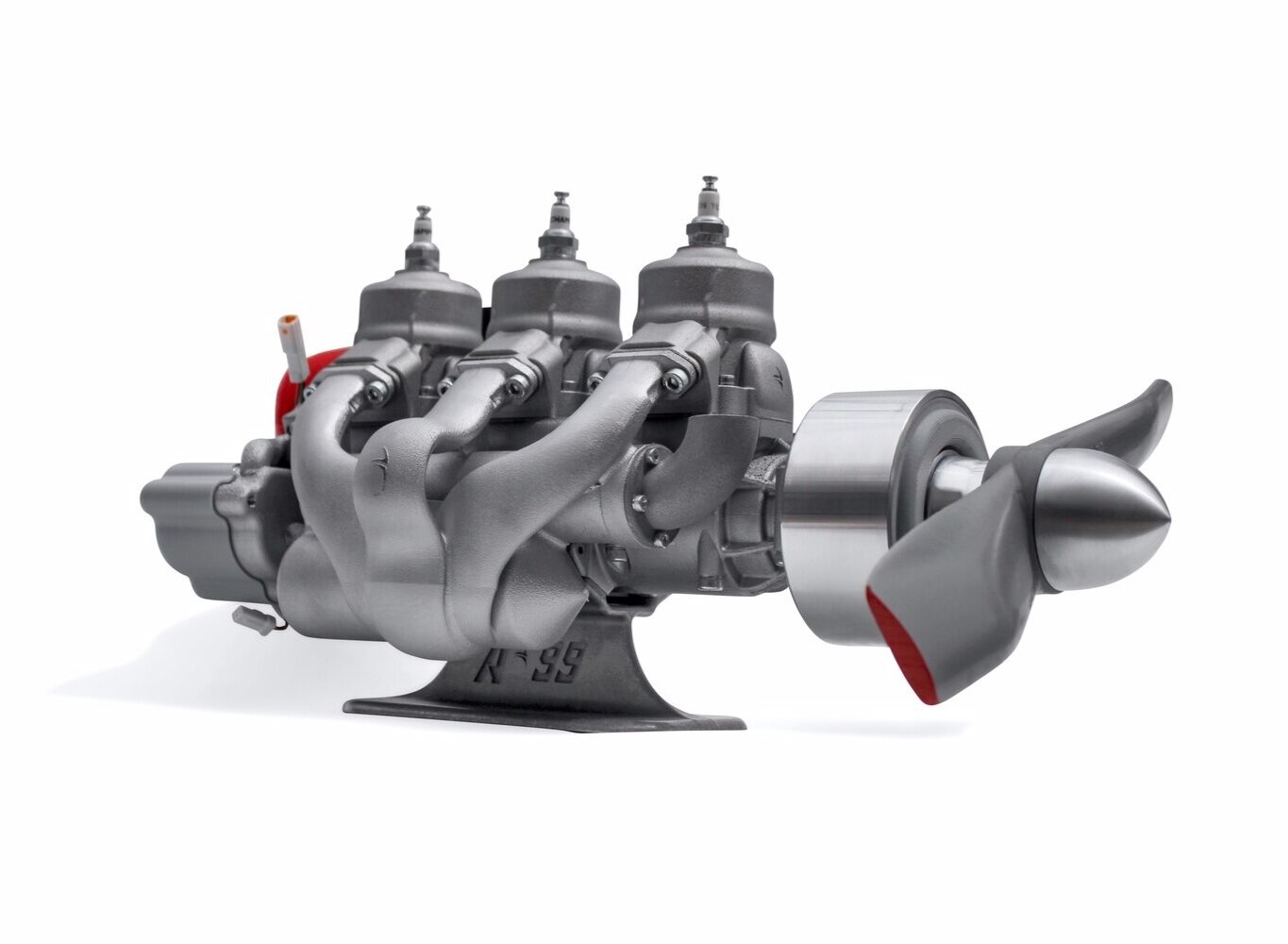 Image courtesy of Renishaw

Designer: Renishaw / Cobra AeroDescription: British 3D printer manufacturer Renishaw collaborated with US-based Cobra Aero to produce a range of parts for aircraft and motorcycle engines. Pictured here is one component of the engine created using 3D print technology.
No bull from Sismaitalia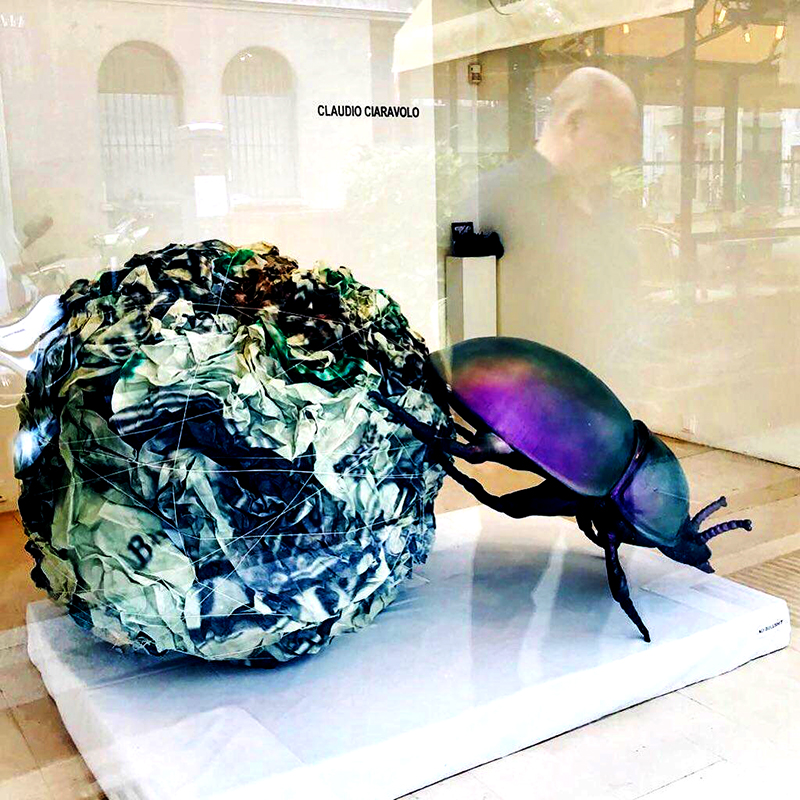 Image courtesy of Sismaitalia

Large-Format 3D Printing Service: Sismaitalia
Description: Sismaitalia features for a second time in our Top 20 for this unique piece of work, created in partnership with artist Claudio Ciaravolo. Sismaitalia was commissioned to 3D print the piece with a large-format Massivit 1800. The final piece measure 0.78m wide, 1.18m tall and 0.45m deep, and took six-and-a-half hours to complete.
Bringing the world of Manga to life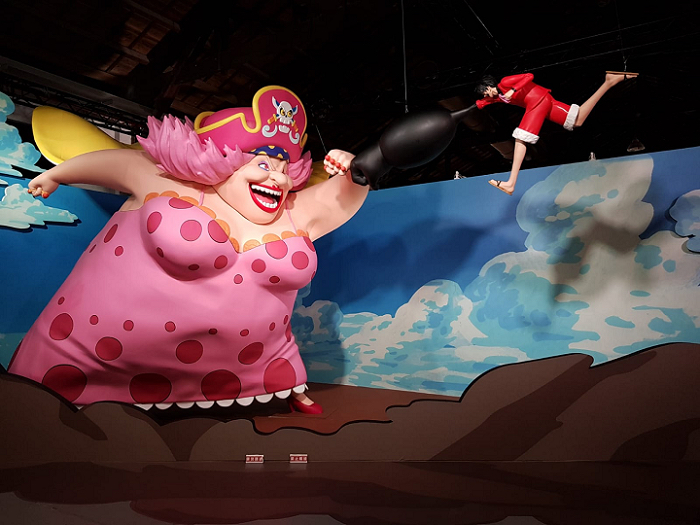 Image courtesy of SID Installation Art

Designer: SID Installation Art
Description: SID Installation Art used 3D print technology to create models of Manga characters for a special exhibition in Taiwan. Manga is a hugely popular series of Japanese-language comics, and visitors to the event were able to get up close to their favourite characters thanks to the use of 3D print.
Holidays are comin'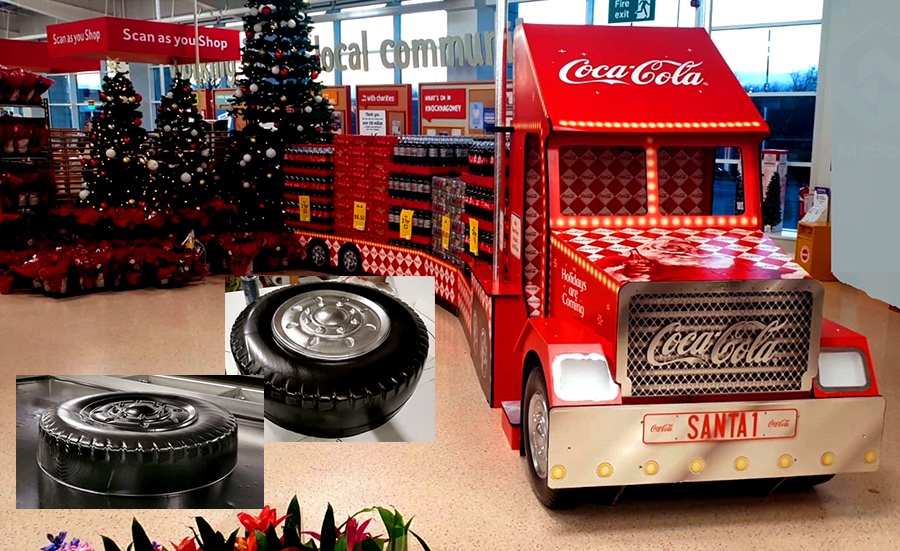 Image courtesy of McGowans Print
Wide-Format Print Service: McGowans Print
Description: McGowans Print ran its third 3D-printed retail campaign during the festive season, producing POP trucks for 40 Tesco supermarket stores, as well as interactive versions for Odeon cinemas to serve as selfie points. McGowans made the 80 wheels by 3D printing molds, which were then used for thermoforming for extra impact, with black PVC sprayed with metallic chrome paint to replicate real hubcaps.
Pedal to the metal with self-driving shuttle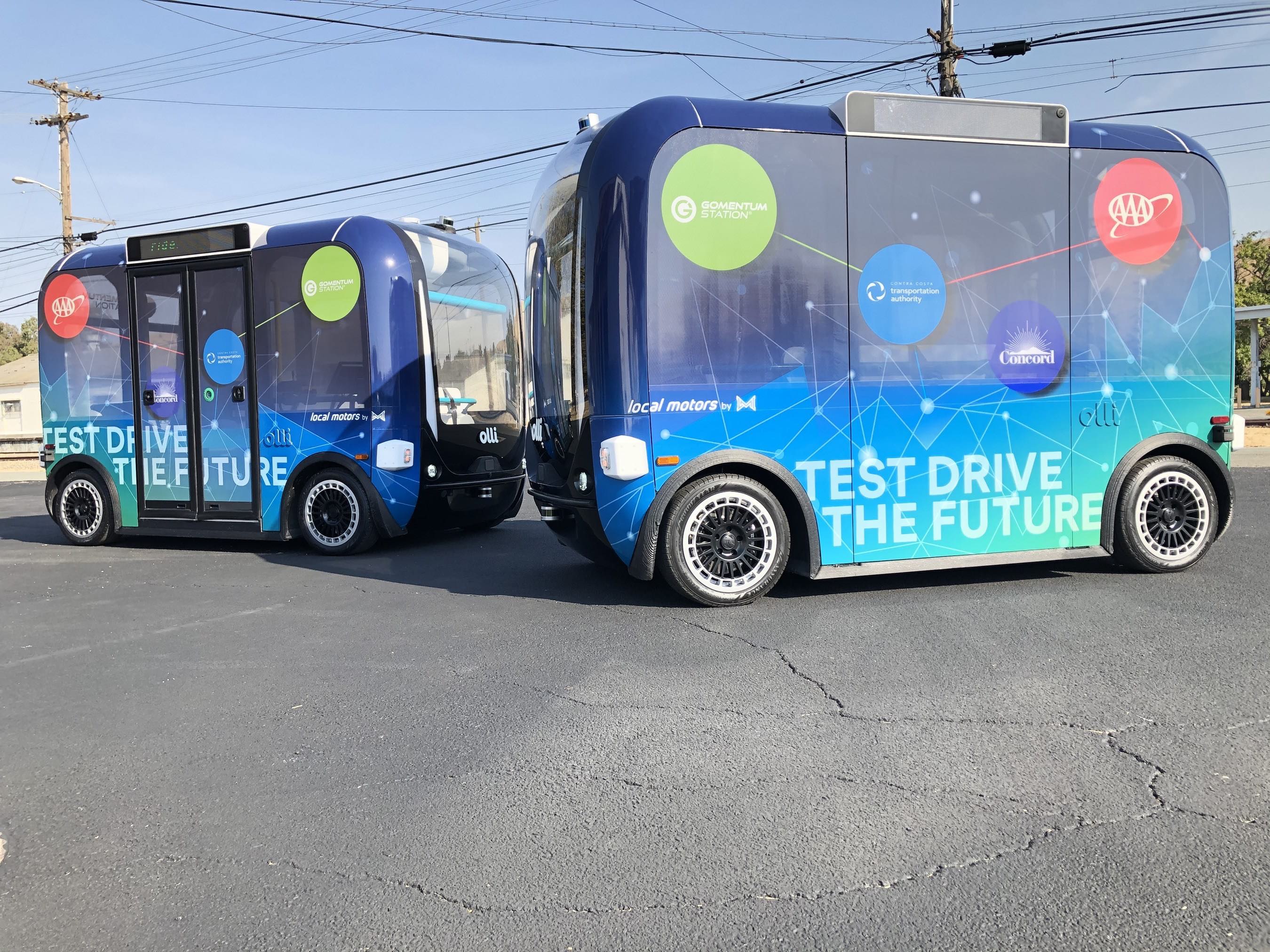 Image courtesy of Local Motors

Designer: LM Industries Group Inc.
Description: Local Motors by LM Industries Group Inc. 3D-printed this small shuttle bus, which has the ability to control and drive itself. Local Motors, together with AAA Northern California and the Contra Costa Transportation Authority, is planning to test the electric vehicle at GoMentum Station in Contra Costa County, California.
Put your hands up for 3D print!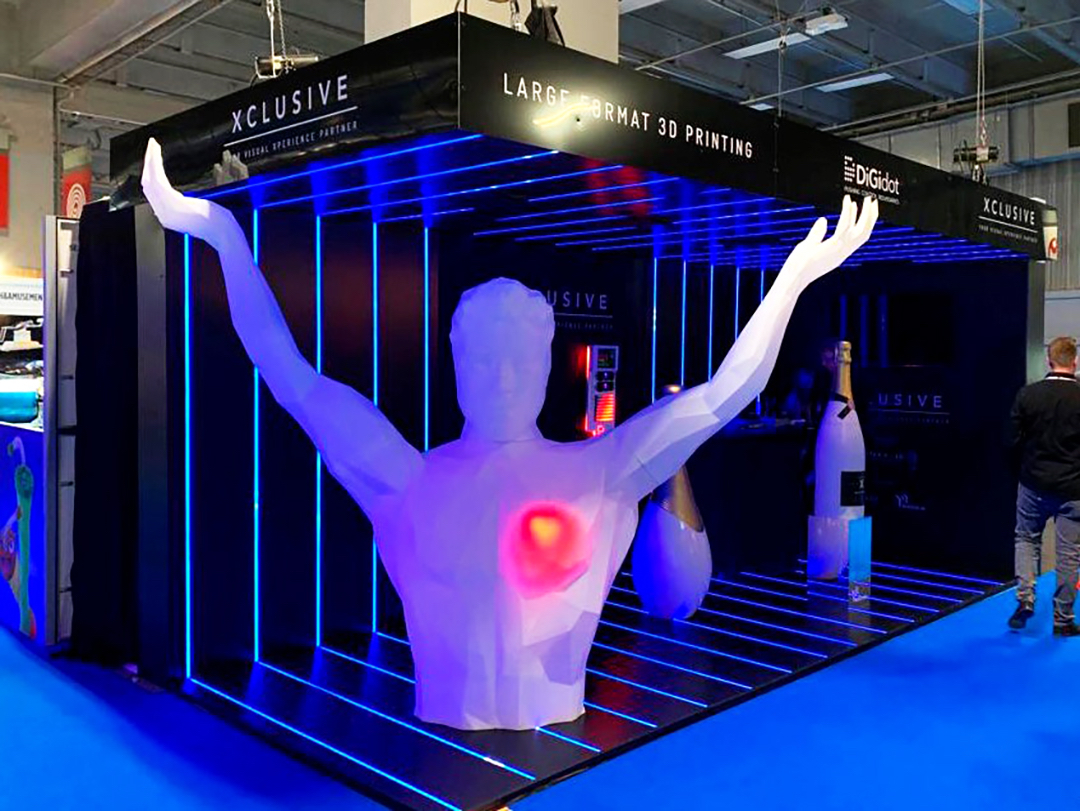 Image courtesy of Xclusive International

Visual Communications Provider: Xclusive International
Description: Dutch firm Xclusive International utilised 3D print to create this impressive exhibition stand, the Mister X Booth Display at the IAAPA Expo Europe. Measuring 3.5m tall, Mister X was 3D printed in 26 hours and internally illuminated thanks to the translucent 3D printing gel used on Massivit 3D printers.
Exploring the human body with Mixed Dimensions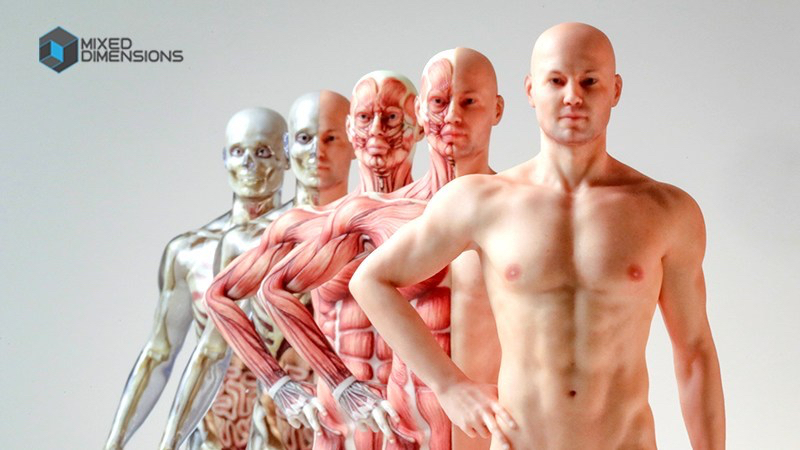 Image courtesy of Mixed Dimensions

Designer: Mixed Dimensions
Description: Mixed Dimensions launched a unique set of highly accurate, three-dimensional anatomy models, using advanced 3D printers from Mimaki and expert artists. Mixed Dimensions said the figurines help to show the different dimensions of the human body, adding that they can now be "easier explored and appreciated".
Going places with Deko 3D by Sepia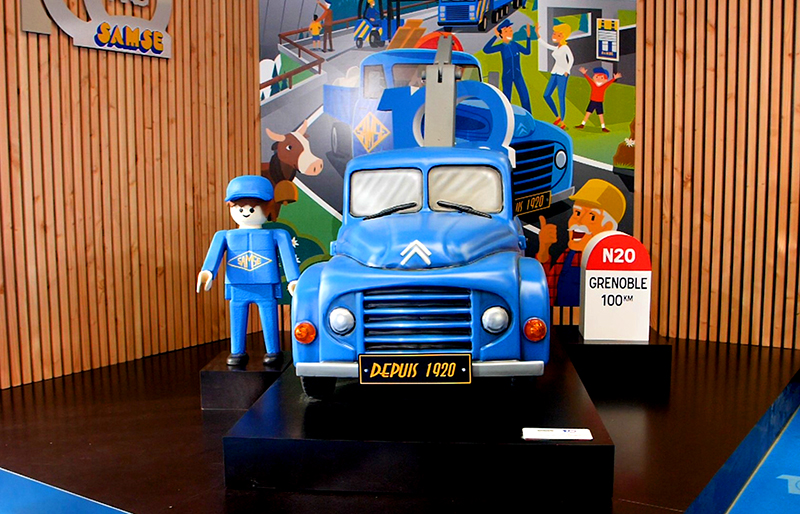 Image courtesy of Deko 3D by Sepia

3D Service Bureau: Deko 3D by Sepia
Description: French DIY materials wholesale distributor Samse celebrated its 100th anniversary with some help from 3D print. Deko 3D by Sepia used a Massivit 1800 to print a vintage Samse Citroen delivery truck, complete with model delivery driver!

Interested in joining our community?
Enquire today about joining your local FESPA Association or FESPA Direct