Features
The Top 20 Printed Adverts of 2015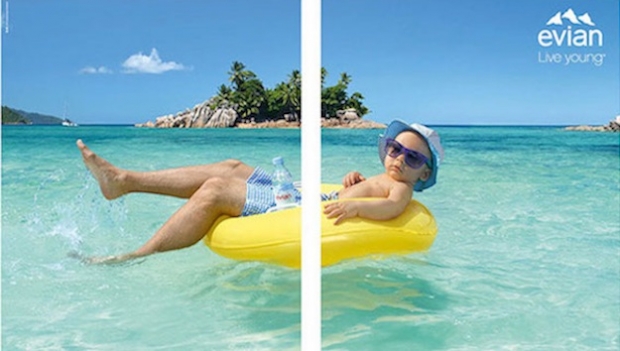 Although digital now accounts for a significant proportion of advertising, print still has its place in the marketing mix. Here we take a look at the best of 2015.
While some will argue that digital and internet advertising is the best way to spread a brand's message in today's world, there is no doubt that print still has a major role to play in the modern marketing mix.
Be it adverts in newspapers and magazines, leaflets handed out on the high street, or roadside billboards towering over roads, there are many examples from the past 12 months as to how major brands have utilised print to get their messages out to the masses.
BMW: The 3 Series through time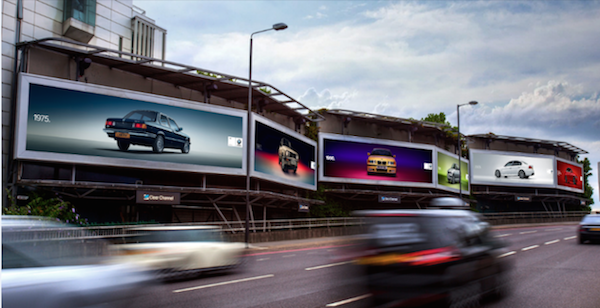 Agency: FCB Inferno
Printer: Another Production
Description: BMW marked the 40th anniversary of its 3 Series with a memorable print campaign showing off cars from years gone by. Models from 1975, 1982, 1990, 1998, 2005 and the latest addition from 2015 all featured.
Picture: Courtesy of BMW
Apple Watch: first adverts in Vogue magazine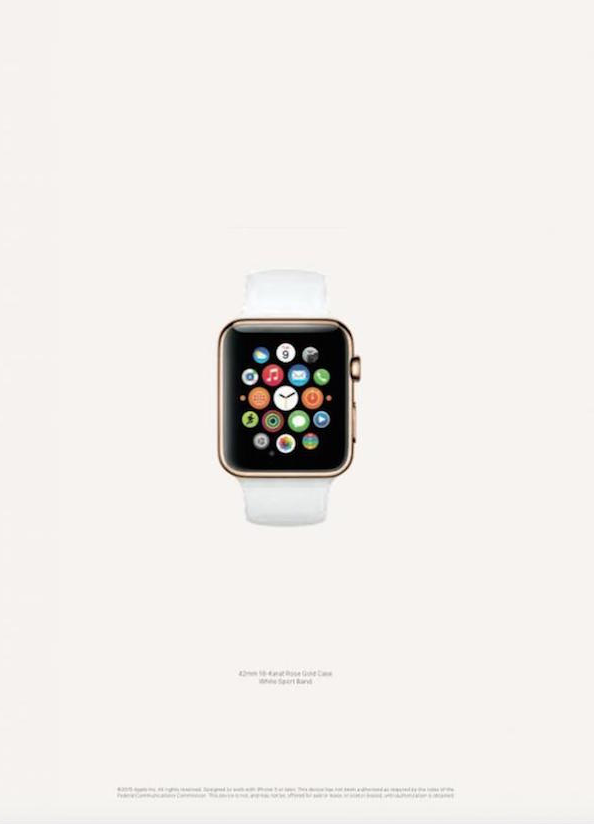 Agency: Unknown
Printer: Conde Nast
Description: The Apple Watch made a splash this year after its release in April. Despite Apple's strong grip in the digital media market, the brand opted for 12 pages of glossy print advertisement in March's Vogue magazine as its first marketing activity for the new product.
Picture: Courtesy of Vogue
EMU: billboard selfies
Agency: OUTFRONT Media
Printer: OUTFRONT Media
Description: Eastern Michigan University (EMU) invited students to take a photo of themselves for use in a campaign by the University. The photos, which were used on billboards alongside a main road, were accompanied by a word that reflects the picture and how they feel about the University. The campaign was also spread across other print ads as well as t-shirts, posters and leaflets.
Picture: Courtesy of EMU
Mr Kipling: exceedingly good print adverts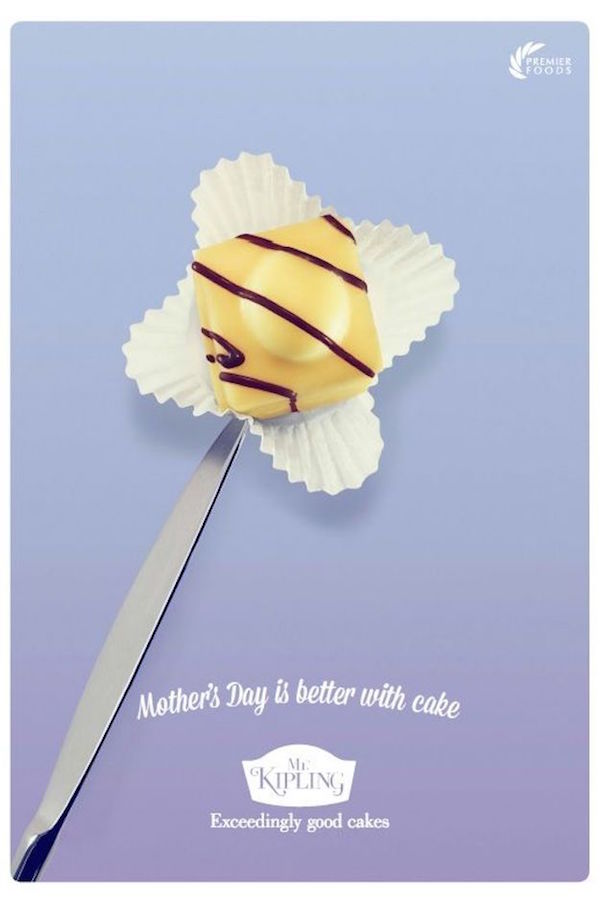 Agency: J. Walter Thompson
Printer: Various
Description: Mr Kipling went back to basics with a series of posters for its wider 'Life is better with cake' campaign. Each poster featured a Mr Kipling cake being used in a creative way to show how moments can be made better with cake.
Picture: Courtesy of Mr Kipling
Volkswagen: using the right tools for the job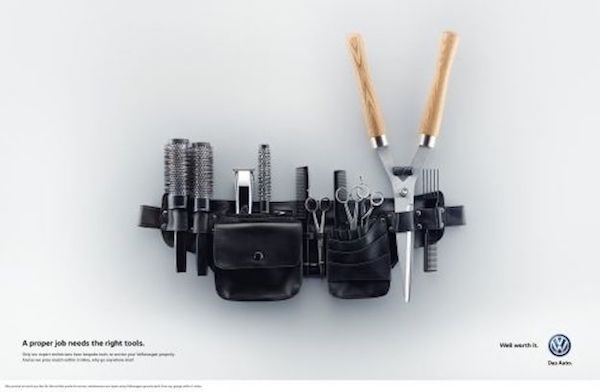 Agency: Adam&EveDDB
Printer: Various
Description: In a troubling year for the company, Volkswagen turned to print to showcase how its mechanics only use bespoke tools when building its vehicles. The German automotive manufacturing giant has approximately 540 tools made exclusively for its staff.
Picture: Courtesy of Volkswagen
PETA: stars feature meat-free campaign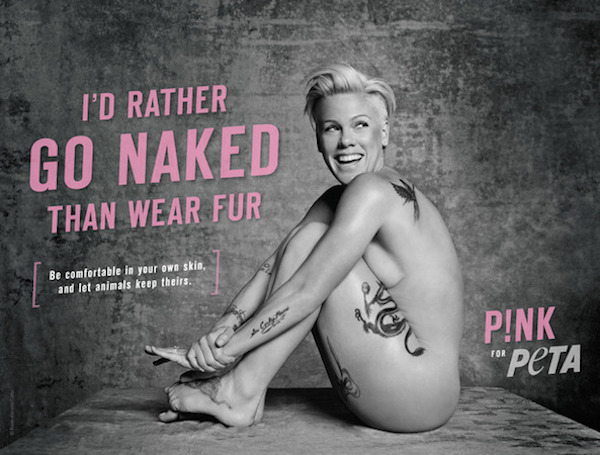 Agency: Corbis
Printer: Unknown
Description: PETA teamed up with celebrity photographer Ruven Afanador for a meat-free campaign that urges consumers not to wear fur. The billboard series featured a nude image of a number of celebrities, including singer P!nk, to discourage people from purchasing animal skin clothing or accessories. P!nk's billboard featured in New York's Times Square
Picture: Courtesy of PETA
iPhone6: snap-happy ad series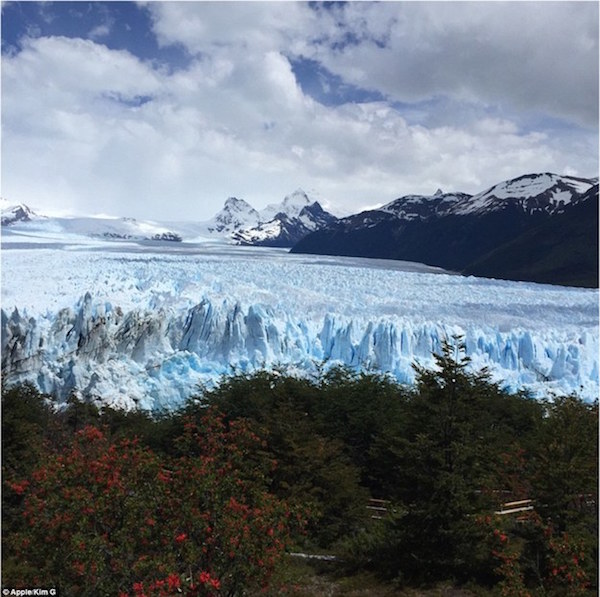 Agency: Unknown
Printer: Various
Description: Apple features again in our top 20, this time for a series of print ads that showcase the quality of the camera on its iPhone6. Apple used images taken by users of the iPhone6 and featured them on billboards in 70 cities in 24 countries around the world. Pictured: an image taken by Kim G in Argentina.
Picture: Courtesy of Apple
Paddy Power: Roy 'Braveheart' Keane
Agency: Paddy Power
Printer: Unknown
Description: Bookmaker Paddy Power continued its reputation of controversial, tongue-in-cheek advertising in 2015 with a number of campaigns. Here, former professional footballer Roy Keane was mocked up as Scottish warrior William Wallace from the film 'Braveheart' and his face painted with an Irish tricolour for a billboard ad.
The poster, displayed in Dublin ahead of the 2016 European Championship qualifying match between the Republic of Ireland and Scotland, poked fun at Scotland's rejection of independence in a referendum last year.
Picture: Courtesy of Paddy Power
Carlsberg: combining print with innovative ideas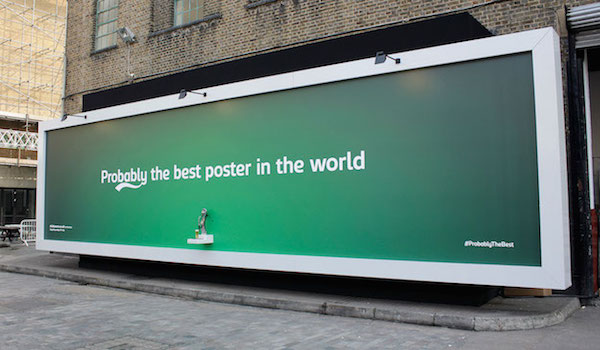 Agency: Fold7
Printer: Unknown
Description: Playing on its long-term 'Probably the best in the world' theme, Carlsberg combined a traditional print billboard with new ideas to produce this billboard in London, Passers-by were able to help themselves to a free pint of the lager.
Picture: Courtesy of AdWeek
Hunger Games: Rebel salute goes worldwide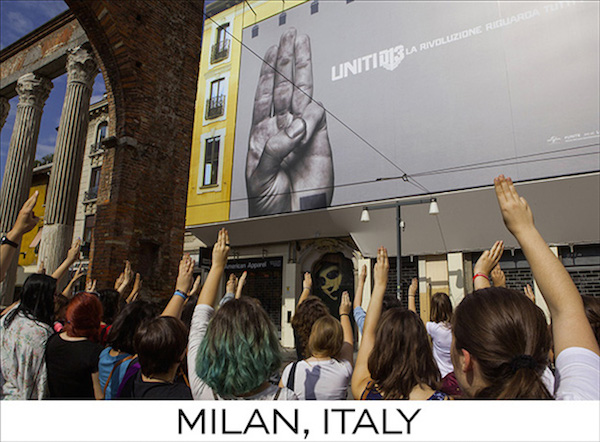 Agency: Lionsgate
Printer: Various
Description: Ahead of the final instalment of the 'Hunger Games' film series, Lionsgate, the studio behind the franchise, launched a worldwide print campaign featuring one of the film's most iconic images. The billboards feature the three-finger salute, complete with a strapline in the language of the country that the ad is placed in. Pictured: a billboard in Milan, Italy.
Picture: Courtesy of Lionsgate
Evian: live young in the summer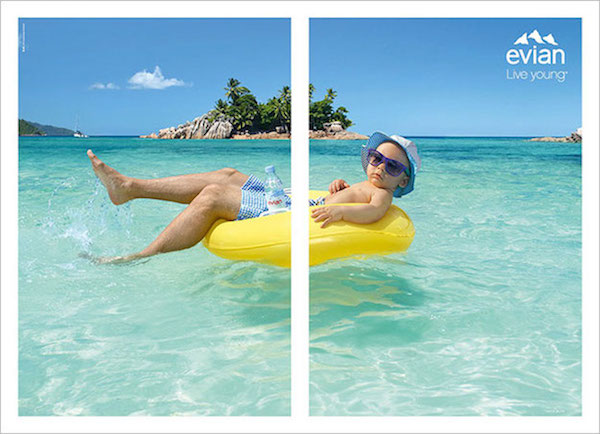 Agency: BTEC, Paris
Printer: Various
Description: Water brand Evian added a new edge to its ongoing and well-known 'Live Young' campaigns showing adults as children. In this latest instalment, the firm featured images of half adults, half children, in various situations during a summer holiday in the sun.
Picture: Courtesy of Adeevee
International Women's Day: Clinton Foundation raises awareness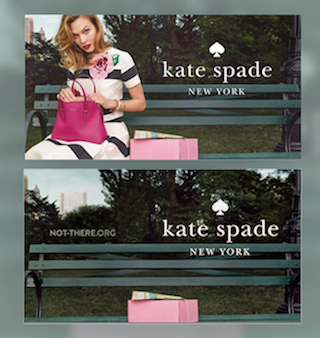 Agency: Droga5
Printer: Various
Description: The Clinton Foundation, spearheaded by former US president Bill and electoral hopeful Hillary, used print to promote International Women's Day this year. Part of the campaign, backed by a host of big brands, saw billboards of such companies altered to show what it would be like without a woman. Pictured: an example of a Kate Spade billboard altered to replace the woman with the campaign website hub, not-there.org.
Picture: Courtesy of the Clinton Foundation
SAB Miller Abraxas: interactive print advert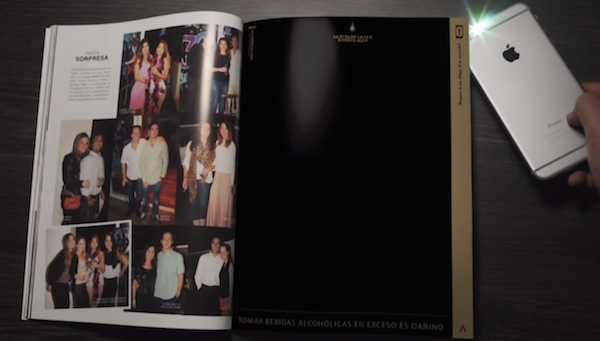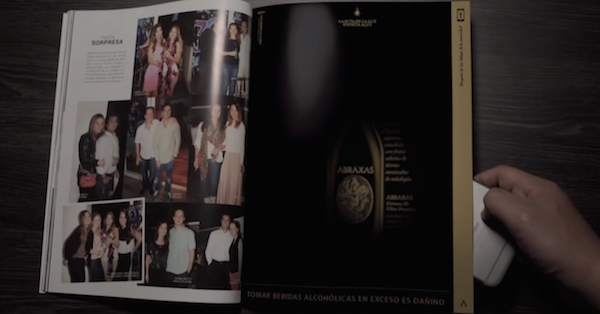 Agency: Wunderman Phantasia Peru
Printer: Unknown
Description: SAB Miller used interactive print to promote its Abraxas brand in a magazine in Peru. The page was printed using a special technique so that readers could place their phone light behind the page to reveal the message printed on it.
Picture: Courtesy of SAB Miller
McDonalds: what is in your French fries?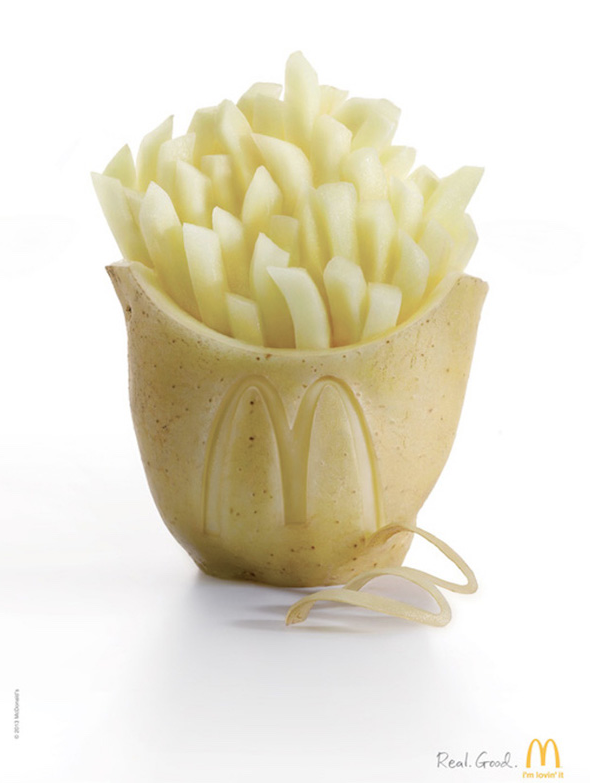 Agency: TBWA Shanghai
Printer: Various
Description: McDonalds rolled out this creative campaign as part of an effort to demonstrate how its food products are made from non-modified ingredients. Here, French fries are shown being carved from a standard potato.
Picture: Courtesy of McDonalds
'Never Stop Riding': print encourages cycling in Buenos Aires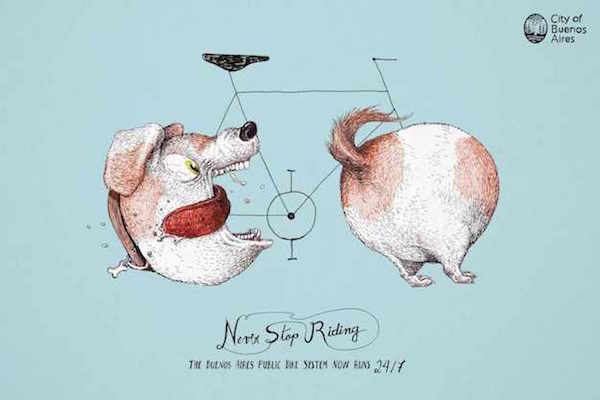 Agency: The Community, Miami
Printer: City of Buenos Aires
Description: The City of Buenos Aires in Argentina used print to promote the use of its 24-hour public bike system. Using the tagline 'Never Stop Riding', people in the city are encouraged to keep on cycling to get what, or where, they want.
Picture: Courtesy of The Community
Ikea: brightening up balconies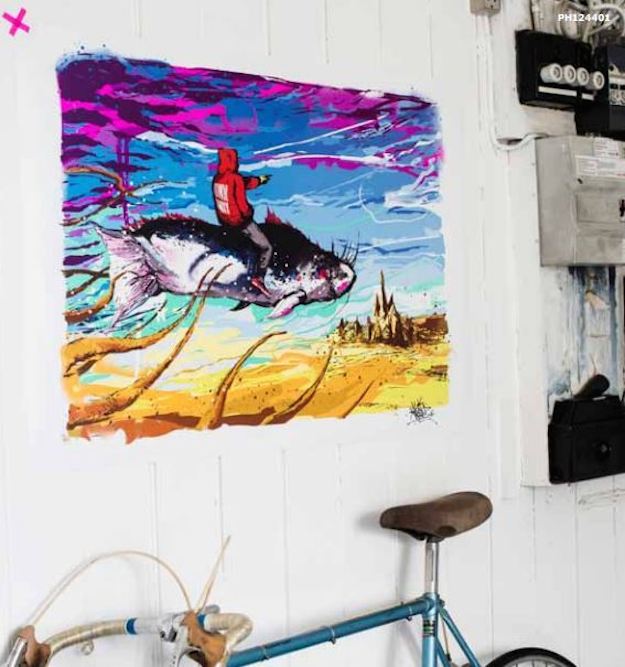 Agency: TBWA, Lisbon
Printer: Various
Description: The ever-creative marketers at Ikea came up with an interesting concept this year, demonstrating how customers can brighten up all areas of their home, inside and out, by shopping with the company.
Picture: Courtesy of Ikea
Audi: saving you from hell…and heaven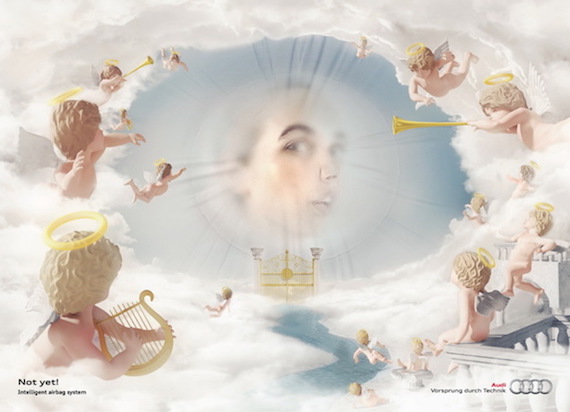 Agency: DDB Tribal
Printer: Various
Description: In this print campaign, Audi shows how its airbag technology helps save drivers from death. The images show drivers that have had an accident and hit the airbag, thus saving them from entering the afterlife.
Picture: Courtesy of Audi
Pureit Water: crystal clear print ad campaign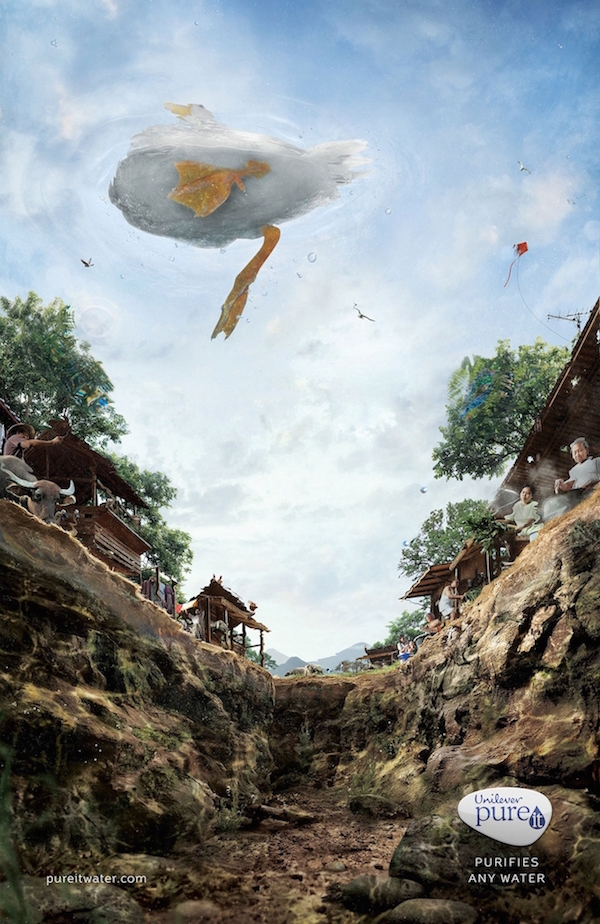 Agency: Lowe Indonesia
Printer: Various
Description: Unilever-owned brand Pureit used print to show how its product can purify any water. The print campaign featured crystal-clear images of places from underneath the water, showing how Pureit can make even the dirtiest of waters clean and safe to drink.
Picture: Courtesy of Unilever
Neutrogena/Caras: interactive magazine cover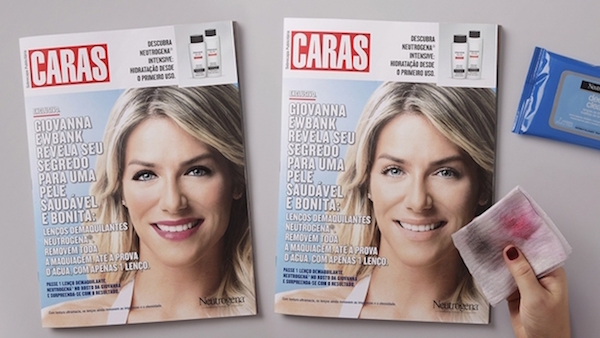 Agency: DM9DDB
Printer: Abril Grafica
Description: Neutrogena teamed up with Brazilian weekly magazine Caras for an innovative print campaign that enabled readers to get interactive. Readers were able to rub the make-up off an actress featured on the front cover using a free pack of Neutrogena face wipes that accompanied the magazine.
Picture: courtesy of AdNews
Snickers: personalised print packaging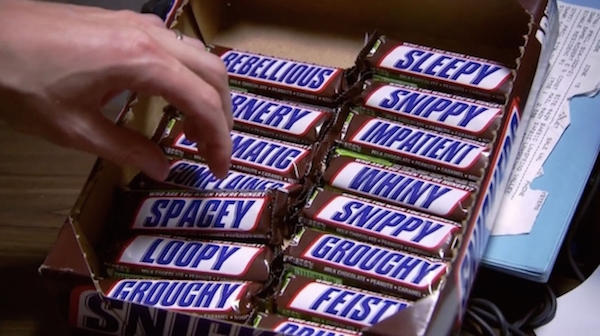 Agency: Unknown
Printer: Unknown
Description: Snickers got creative this year by changing the usual branding on its chocolate bars to 21 different hunger symptoms. The usual 'Snickers' wording was replaced with words such as 'impatient' and 'grouchy' in the traditional Snickers colours to reflect how people feel when they are hungry.
Picture: Courtesy of Snickers
Interested in joining our community?
Enquire today about joining your local FESPA Association or FESPA Direct