Features
The relevance of printing in the war in Ukraine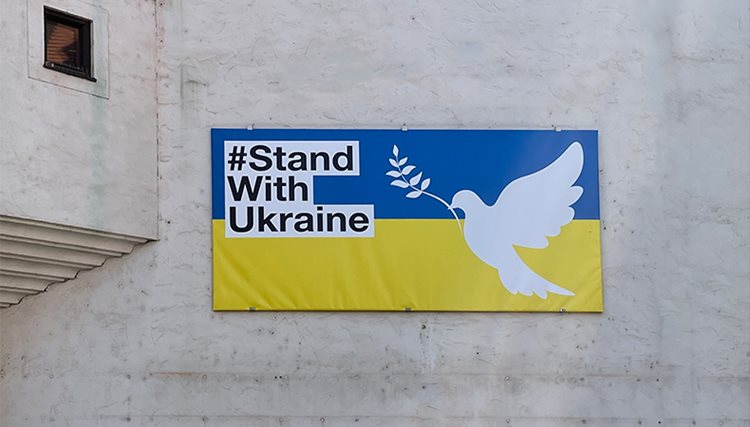 During times of war and conflict, the printing industry can play a very important role. Printing can help build public support and boost morale. A recent example of this is the print industry in the current war in Ukraine.
When the news emerged in February that war had begun in Ukraine, the world was in shock. It soon became apparent that this war will have a huge impact on many more countries than those directly involved. Not to mention the long-term damage on trade and industries for many years to come. With its strong ties to Ukraine, once war began the printing industry immediately took action. Important topics that will be covered in this article are:
How printers and their suppliers reacted to the war and the sanctions imposed by many western countries
How printers tried to fight supply chain disruption and increased energy costs
Suppliers cutting ties with the Russian economy
The printing industry is a vital part of the global economy and Russia has been an important export market for the industry for several years.
According to Germany Trade & Invest Agency
, the total printing industry revenue in Russia was 4.2 Mrd. (minimum required distribution) Euro in 2018. Industrial digital printing is in high demand, in 2017 and 2018 installations increased from 25 to 67.
When the United Nations General Assembly passed a resolution condemning the invasion, in early March sanctions had been imposed by many western countries. Print supply manufacturers went into action when HP announced that on March 3
rd
2022 they would suspend shipments to Russia and Belarus. This put a pause on all marketing and advertising in that area as well.
Other major hardware suppliers like Epson, Canon EMEA and Roland DG also made the decision to stop selling to Russia. Roland DG declared on March 15
th
2022 that for now the corporation does "not foresee any material impact on our financial performance". With the war continuing, western sanctions continue to become stricter. This is likely to impact any supplier with significant engagement in Russia and Belarus.
Despite this, less than half of the world's countries have decided to join the Western countries sanctions against Russia. In fact, it seems that suppliers from the non-sanction regions will continue to supply the Russian printing industry during the war and beyond. This will eventually remove western manufacturers from a growth market for years to come.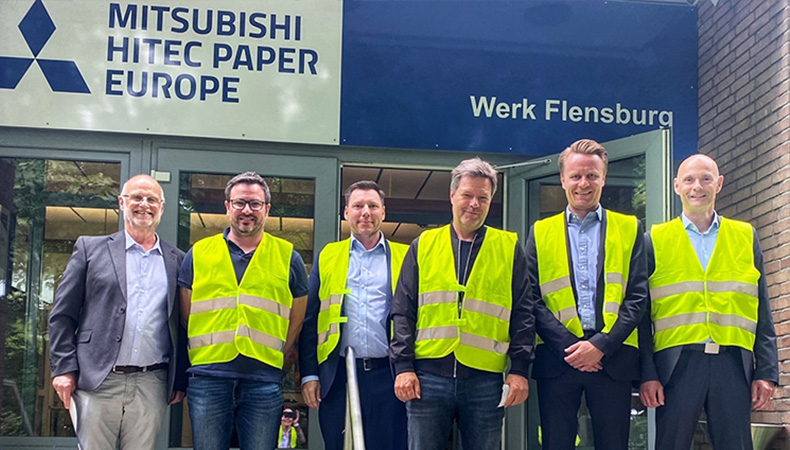 CAPTION: Robert Habeck (4th from left), Vice Chancellor and Federal Minister for Economic Affairs and Climate Protection Germany visiting Mitsubishi HiTec Paper´s Flensburg mill, surging energy cost was one of the topics discussed. Photo: Mitsubishi HiTec Paper.
Supply chain disruption and energy costs from the war
The Ukrainian war has had a devastating effect on global supply chains, causing energy costs to significantly increase. This has been particularly difficult on the print industry as energy costs contribute to a significant part of the cost of print production.
In June 2022, Robert Habeck, the German Vice Chancellor and Federal minister for economic affairs and climate protections, visited Mitsubishi HiTec Paper´s Flensburg mill. During this, questions were raised on the energy supply security and affordability.
Since the start of the war, petrol and diesel prices have more than doubled. This has had a knock-on effect on the price of other inputs used in printing such as, solvents, which are derived from petroleum. The price of paper, foil, board, ink, and lacquer has also risen sharply due to the war, as these products are often transported using diesel-powered trucks.
As gas prices have increased, so has the cost of producing printed materials. This is causing printers to raise their price which in turn, is adding to the strain on consumers budgets.
There has been a constant influx of devastating news which has of course has negatively impacted the mood of the customer. The revanche shopping spree which was anticipated for summer 2022 following the pandemic has collapsed. This raises concern for printers with a focus on POS applications.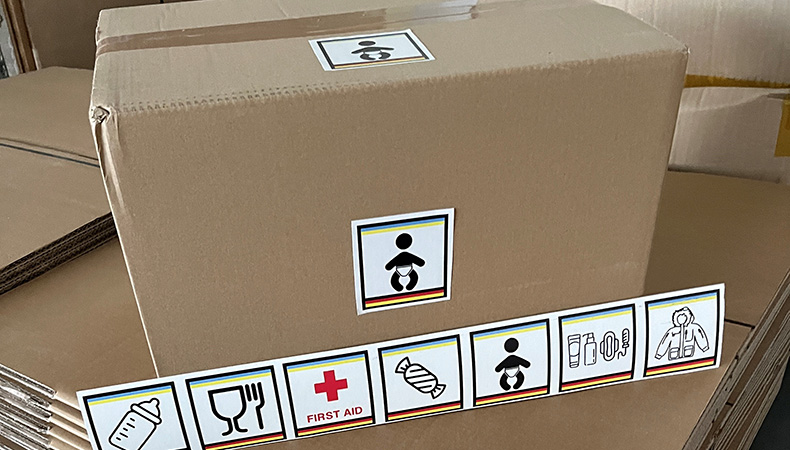 CAPTION: Multiplot Europe GmbH printed labels and stickers for emergency parcels sent to Ukraine by various help organisations. Image credit: Multiplot Europe GmbH
Printing industry's solidarity with the people of Ukraine
Across many European countries, many welcomed the Ukrainian refugees. It is thought that the war has already made 16 million people leave the country or find refuge somewhere safe in Ukraine. Many companies in the printing industry have immediately jumped to help. The Epson Group has pledged US-$ to the United Nations High Commissioner for Refugees and the Red Cross.
HP employees across Central and Eastern Europe volunteer at local shelters, the HP Foundation have allocated $3 million to be granted by country Managing Directors in Poland, Romania, and Hungary to local NGOs. The company has also donated $250,000 in direct relief grants to organisations like the Polish Red Cross and UNICEF.
Many individuals inside and outside the printing industry, created local initiatives to help Ukraine by offering emergency supplies. Textile printing specialist retailer, Multiplot Europe GmbH prints labels and stickers for the country free of charge in their showroom.
'Print against War' is an initiative made up of independent publishers and influencers in the European printing industry. The main goal is to build a network of stakeholders that help the Ukrainian printing industry to hopefully help with the relaunch when the war is finally over. The initiative is open to all industry members, asking them to help the country with donations, support and to create media awareness.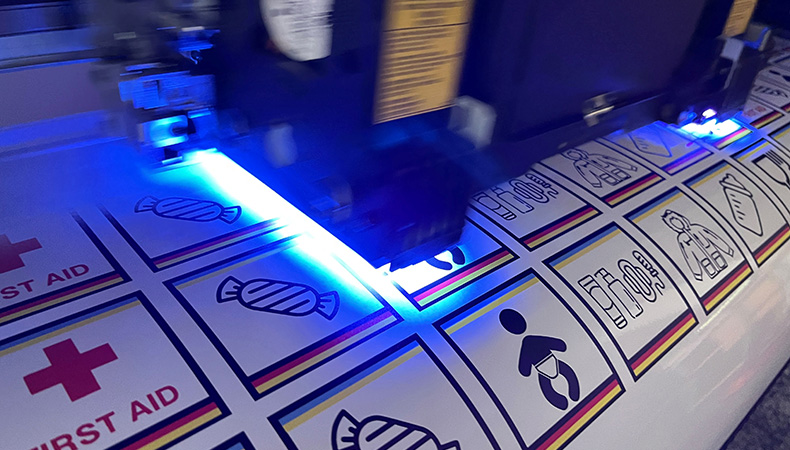 The printing industry supports Ukraine
Not only has the Russian invasion tarnished the print industry, but the efforts for a post pandemic recovery have also been ruined. Many stakeholders are joining the global efforts to bring relief to the war-stricken country. This could be a very good starting point for global solidarity across industry segments, hopefully moving closer to a better world for everyone.
Interested in joining our community?
Enquire today about joining your local FESPA Association or FESPA Direct