Features
The ongoing potential of label printing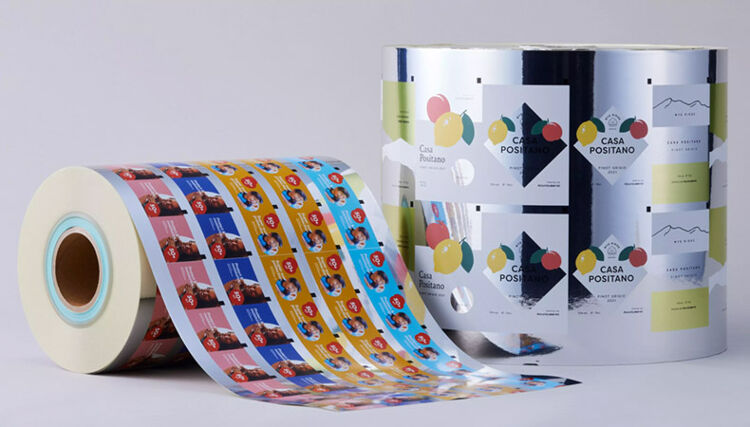 When it comes to label printing, the potential and opportunities are endless. From packaging to industrial applications, Sonja Angerer shares the upcoming trends across this sector which include automation, cooperation and environmentally friendly and safe printing.
Consultants from Market and Research have just presented a study that predicts that label printing markets will grow by 4.9% CAGR. This means that by 2027, the global sales volume in label printing is expected to reach $58.8 billion.

With this being considered, it is not surprising that many manufacturers of printing presses have prioritised developing new machines and technologies for label printing. The following trends in label printing can be observed in many trade fairs around the world in 2023:
Automation
Cooperation
Environmentally friendly and safe printing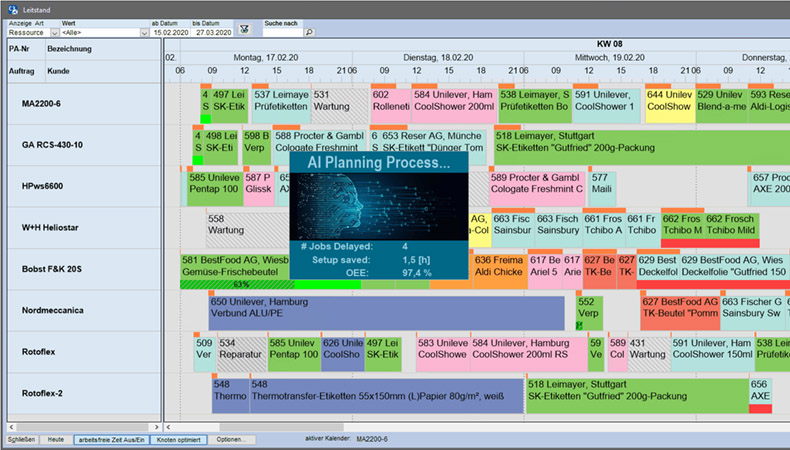 CAPTION: Theuer.com has unveiled an AI-powered module for fully automated production planning in label printing. Image credit: Theurer.com
Automation in Label Printing
"Automation" is currently a popular topic of discussion in the print industry. The increasing pressure of margins, the high costs for raw materials and extensive staff hours and increasingly small scale print jobs are leaving companies with little to no choice.

In addition to process optimisation, software is the main focus of automation solutions. There has been significant progression with Artificial intelligence (AI) being used to help make processes faster and easier. For example, Theuer.com, has created a module that enables fully automated production planning not just in label printing but also in other segments of the printing industry.

The shortage of skilled workers has led to less qualified personnel in the pressroom. This means software used in automation processes must be as intuitive as possible. Zünd has completely revised its interface for the Cut Center in version 4 and optimised it for the use on touchscreen devices. The modular software can be configured for data exchange with other solutions such as universal RIPs or MIS/ERP systems.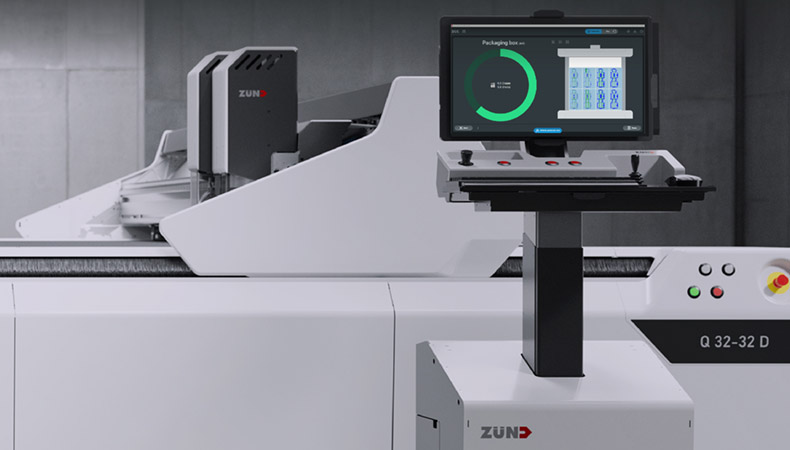 CAPTION: Simplified software interfaces, such as version 4 of the Zünd Cut Center, allow production with fewer skilled workers. Image credit: Zünd
Collaborations for the Print Label
Complex workflows in label printing are rarely achieved from just a single manufacturer. This means effective cooperation is becoming more common. For example, eProductivity Software recently announced that ePS Radius ERP is now compatible with HP Indigo. The entire process from order to job costing, planning, prepress and scheduling can be fully automated. This is done via integration between the Packaging suite and HP Indigo PrintOS.

Konica Minolta will be showcasing it's end-to-end ecosystem with the AccurioLabel 400 highlighting the single-pass label printing system at upcoming exhibitions. JETvarnish 3D Web 400 and Octopus Web from MGI or DC330Mini from Grafisk Maskinfabrik (GM) are used for further processing. In order to track these processes, comprehensive software suites such as AccurioPro Flux Label Impose and Accurio Pro Dashboard are used.

Screen and Nilpeter presented a similar approach to label printing and finishing in Brussels in September 2023. With the aim being to meet the changing requirements of the label and packaging industry and to deliver reliable and high-quality combination printing for value-added labels.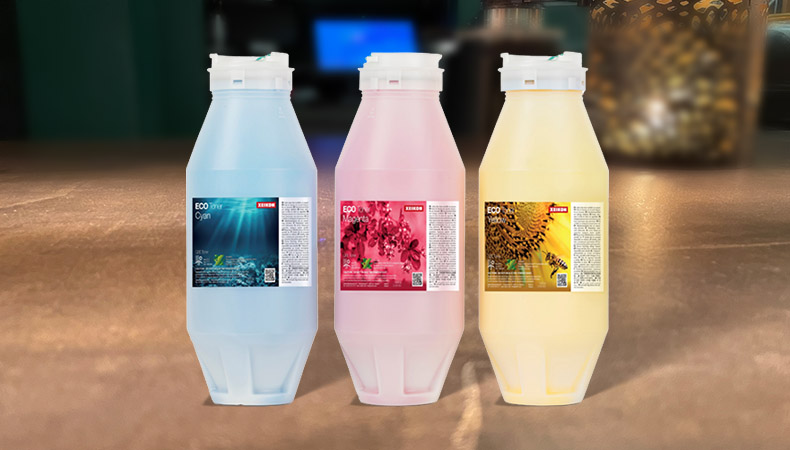 CAPTION: Xeiko Eco-Toner is designed to make label production more environmentally friendly. Image credit: Xeikon
Environmentally friendly and safe labels
Digital printing has long since become the most important technology in packaging printing. This is due to extremely powerful machines such as the EFI Nozomi family in the food industry and elsewhere.

Fujifilm has introduced CuremaX IDFC, the new high-gloss LED UV printing ink has been specifically designed for food and pharmaceutical packaging and direct contact with the contents. CuremaX IDFC is suitable for narrow-web label printing, whether it be self-adhesive labels, films without backing material, bags for wet items or shrink sleeves. According to the manufacturer, there is only a minimal migration risk.

Looking towards the future, it is important to have an easier recycle life for labels and packaging, and to use renewable sources. To work on developing such media, Xeikon and Sappi announced partnership in back in August 2023. Xeikon TITON technology have made it possible to protect products without using a primer or varnish after printing. In line with this, Xeikon also recently announced a vegan eco-toner for the Cheetah label printers.
Label Print: A market niche for printers?
The growth prospects in label printing are endless however, large brands in the consumer market also require large quantities but at very low margins. As a result of this the segment is already well occupied by major international suppliers.

However, the increased use of AI in the printing and design industry means that the use of customised labels and packaging will be more worthwhile for small businesses. Handmade, regional and personalised products are the topic of conversation at the moment.

Small companies will need professional labels in the future, for legal reasons alone. Label Printing will open up and offer new market opportunities, especially for local printers.

Discover the latest innovations in label printing at FESPA Global Print Expo 2024 from 19th - 22nd March 2024. FESPA Global Print Expo is Europe's leading print and signage exhibition attracts the worlds leaders in the industry to showcase their latest technology and developments. Register your interest to visit here.
Interested in joining our community?
Enquire today about joining your local FESPA Association or FESPA Direct