Features
The New Future of Digital Printing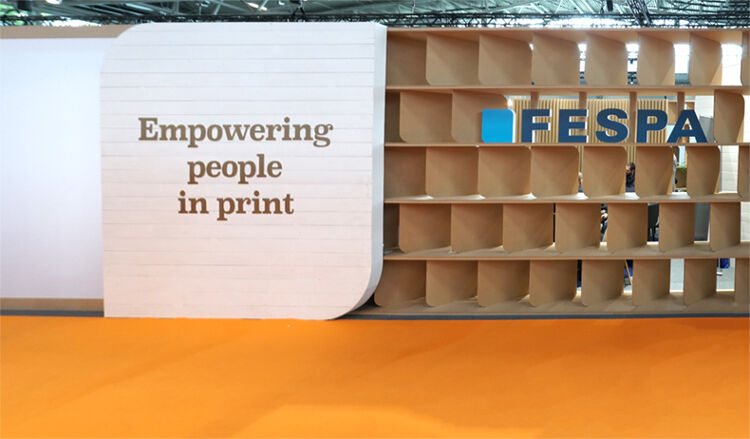 People, markets, margins – where is the industry heading after COVID-19? Sonja Angerer shares 3 potential outcomes of the future of digital printing.
18 months ago, if you asked experts about the future of digital printing, they would have told you that it is booming with at a global single digit growth rate every year. Analogue printing technology still holds significant market shares across many sectors, therefore there should be plenty of run-length left to be transferred into digital. But then COVID-19 happened, and we all know, what came next: shops closed, events and trade shows postponed and even museums prevented visitors inside, several printers stopped production. It looked like the future of digital printing hit the proverbial iceberg.
Even today, it is not clear which kinds of printers will suffer the most. Bigger companies are suffering due to ongoing expenses, smaller companies are terminating because they don´t fit into any governmental help scheme (if there is any in their country). Even businesses that had diversified into more unusual areas of digital printing like apparel and promotional gifts printing suddenly found themselves in difficult. With no trade shows and events, the demand for promotional gifts has decreased significantly. After months of ongoing working from home many people are not buying as many clothes as they did before, and in many cases can no longer afford them anyways.
Even across different European countries, the outcome of the future of digital printing remains unclear. Back in 2020, it seemed as if Germany would not be affected as badly with COVID in comparison to other countries such as Italy. The UK is now the first country to re-open many of their businesses and restaurants. Some Eastern European countries are still struggling badly, while parts of Southern Europe are starting to welcome tourists again. Nothing is guaranteed, as within a week everything may change again. So, is it time to follow Greta Thunberg´s "I want you to Panic" advice?
Panic is never a good advice in any decision-making. But, to determine the new future of this industry, it is important to step back, reflect and look at the broader picture. Here are 3 potential outcomes about the future of digital printing.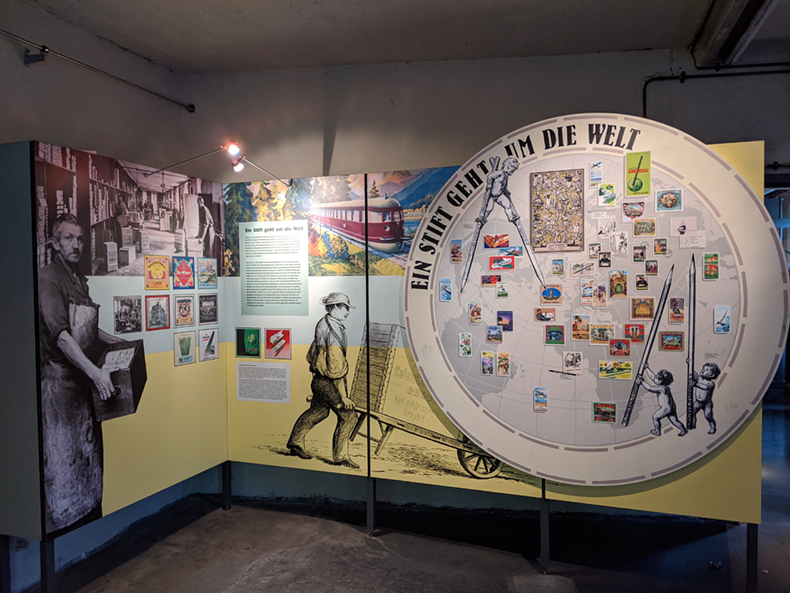 Caption: Even printers with a focus on museum design may feel uncertain about their future in digital printing. Image credit: S. Angerer
Potential Outcome 1: No, It Was Not Perfect Before
With the pandemic affecting the printing industry, it's important to remember that even if the economic outlook was much better 18 month ago, it was not perfect.
Many printers across Central Europe already experienced high pressure on margins way before late 2019, mostly induced by large overcapacities due to:
printing machines becoming more productive
analogue to digital print transition nearly completed in many segments
decreasing demand for print products like magazines and catalogues
shifting of advertising budget to online media
digital signage replacing printed POS applications.
Additional factors has effected the future of digital printing including and has made business difficult for printers before COVID:
the increased cost of energy
the shortage of skilled workforce
the tightening of environmental regulations
The digital printing industry has continued to grow and has been perceived as a fast, young, disruptive technology when in reality it is the dominating sector in print today. This also means, unfortunately, that many standard inkjet applications have become a global commodity.
Printers have been able to produce them in Central Europe by using tightly integrated and automated workflows. In countries with even higher costs of labour like Switzerland, printers have been under extreme pressure from their competitors in neighbouring countries for years. Several of these printers have gone down the automation road. For them, the future of the digital printing industry has already begun.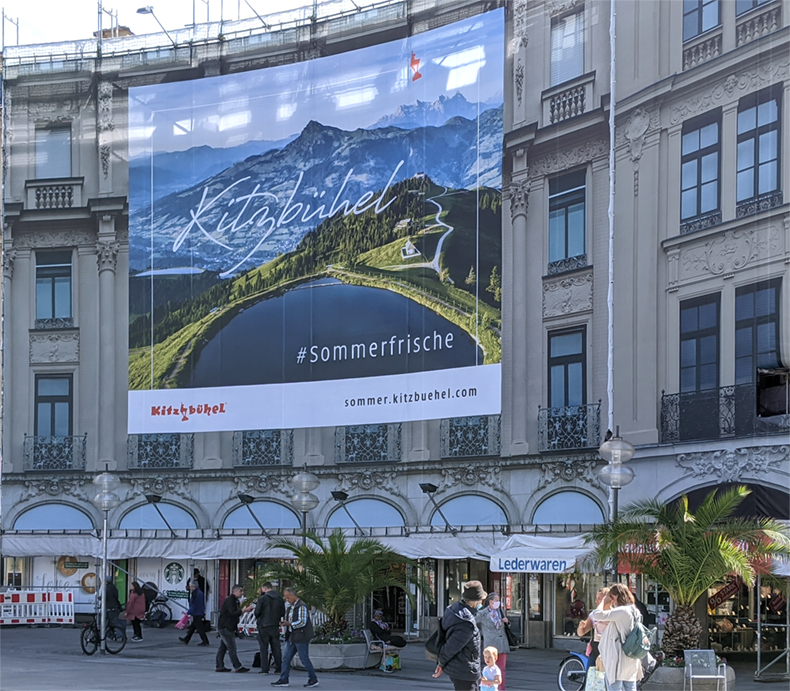 Caption: In a more environmental conscious society the digital printing industry suffers some backlash for its use of PVC for super-wide format posters. Image credit: S. Angerer
Potential Outcome 2: The Future of the Digital Printing Industry Needs to be Greener
With COVID being at the forefront of everyone's lives, it's easy to ignore the ongoing environmental crisis. There is a global demand from consumers and the government to have a more sustainable economy. This is vital for the printing industry if it wants to shape its future.
This is challenging as there is the public perception on one hand and the tightening of regulations by the government on the other. The suggestions made by the public seem to focus on both emotions and the science behind creating a sustainable economy.
There is a general dislike towards PVC and paper used by many people in developed countries today. This has helped decrease the run-length in printed communication and encouraged the introduction of regulations for printed billboard and wide format campaigns. This has effectively banned them from the city centres, this in turn threatens the future of an important part of the digital printing industry.
Wide format digital signage does consume a lot of energy as there is a high demand for raw materials does not seem to face the same kind of repercussions yet. Also, the ongoing use of online communications is a contributing factor and a problem for the environment. Therefore, it's important that the printing industry invests in more resources and time to establish printed communication and advertising as a planet-friendly alternative to many digital applications. In doing so this will ensure that the future of digital printing is encouraging.
Digital printing needs to become more planet friendly. There are many changes and improvements that printers can make to achieve this. These include:

Responsible use of energy
Many printers already use green energy and factor in energy consumption when making their buying decisions for new equipment. But in the future, it will be important to factor in the use of heating / cooling at production sites, as well as thes use of vehicles.
The commuting of staff is another important factor. Encouraging the use of public transport, cycling or carpooling can help lower the carbon footprint of printers, effectively making companies more future-proof.
Minimising waste
With the versatility and fast turnaround times of digital printing one would assume that it produces minimum waste. Doing so ensures the future of not only for digital printing, but also for the production of consumer goods.
Unreliable processes can cause many issues in digital printing. Streamlining workflows will not only help the industry become greener, but also increase margins, as supplies and waste disposal will likely become more expensive in the future.
Greener Design
Many digital printing applications end up in waste incineration or land fill. Re-thinking the packaging design would be beneficial, the industry has already created various solutions for creating re-usable or easy to recycle boxes.
Printers need to educate their customers about more planet-friendly print design applications, not only using only sustainable substrates and inks, but also designs that take the whole life cycle of the product into account. The future of digital printing will not only be about printing for customers, but also about helping them to become more sustainable.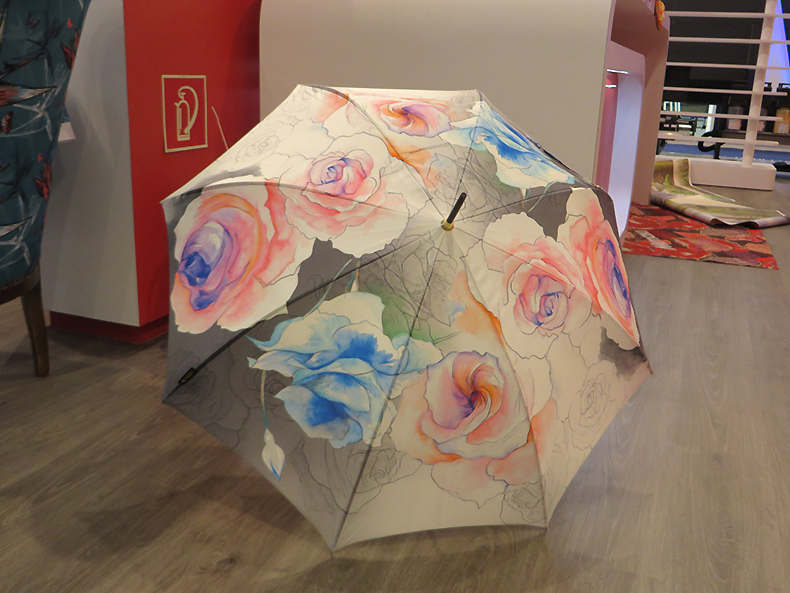 Caption: The future of digital printing will also be about producing individualised consumer goods. Image credit: S. Angerer
Potential Outcome 3: The Future of Digital Printing is All About People
Just like any industry, printers need to adapt to global mega-trends. Some of them have not changed in the Pandemic, these include:
Demographic
An ageing population may lead to a serious shortage of skilled workers, and a decreasing demand for consumer goods.
Individualism
Due to the importance of conscious buying, personalised and individualised goods will remain very attractive to consumers, creating even bigger niches for digital printed interior decoration and apparel.
Diversity
Even in one country, people are more diverse in their backgrounds and lifestyles than ever. The future of digital printing will also depend on its ability to be able to deliver products and service fine-tuned to the needs of diverse societies.
COVID-19 will also likely create new mega-trends that will affect the inkjet printing industry, these will include:
Decrease of global mobility
Re-arranging of supply chains
Remote working
Strong focus on health and science (and many more.)
So, Where Do We Go from Here?
What was first considered as a welcomed break from hectic day-to-day business has become opportunities for businesses in the digital printing industry. COVID-19 has seriously affected people and businesses alike. It seems legit to think that any printer looking for new business opportunities needs to look at todays "new normal". Now it seems very unlikely that the global public will return to a pre-COVID lifestyle anytime too soon. However, it is certain that the future of digital printing will look very differently than its past.
Discover the latest innovations in digital printing at the Global Print Expo 2021, Europe's leading exhibition for screen and digital wide format print, textile printing and signage. Discover the latest products, network with like-minded individuals and explore new business opportunites. Register now and use promo code FESH101 ​to receive a discount of 30 euros.
Interested in joining our community?
Enquire today about joining your local FESPA Association or FESPA Direct