Features
The Long Road to a More Sustainable Printing Industry
Sonja Angerer reiterates the importance for businesses to incorporate sustainability goals into their business. Discover what businesses such as Epson Europe, HP, Canon, EFI and Mimaki Europe and doing to make their businesses more sustainable.
With COVID-19 affecting every aspect of life, it is easy to forget about the several other problems humanity needs to address. With climate change becoming more significant in many more countries around the world, sustainability is one of the most urgent and complex issues that must be addressed.

The three pillars of sustainability include:

Social
Ecological
Economical
A more detailed explanation and plan of action is given in the UN SDGs, United Nation´s 17 Sustainable Development goals.
UN SDGS and Waste Reduction
Epson focused on the UN SDGs in 2017, when a "Key CSR Themes" matrix was put into place. The
Environmental Vision 2050
was already established in 2008. In their 'Green Choice' sustainability report from November 2020, Epson announced that it achieved
EcoVadis
Platinum rating for sustainability, which means that the company met its very high standards of human rights, labour conditions, environment, ethics and sustainable procurement. In addition, Green House Gas emissions per employee were reduced by 8.56%. The company recycled 23,700 tonnes of material including batteries, paper, wood, plastic and waste electrical equipment.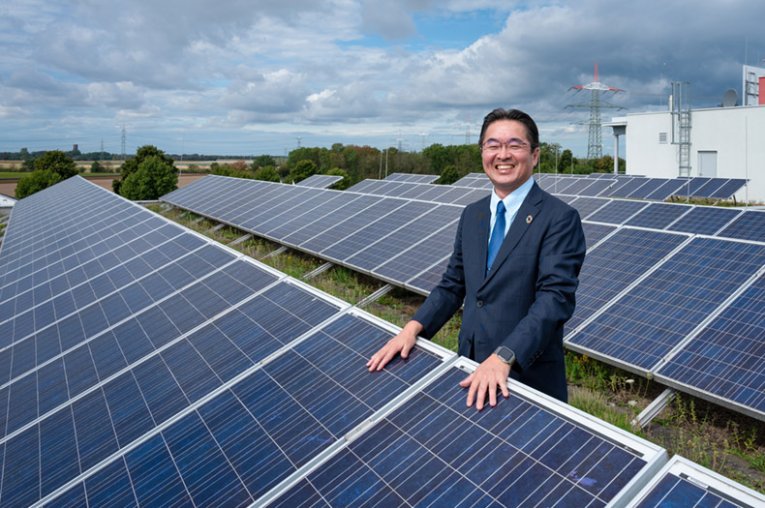 Caption: "Each and every one of us can make a green choice", says Kazuyoshi Yamamoto, President at Epson Europe. The company published its third European Sustainability "Green Choice" Report in November 2020. Image Credit: Epson
Waste reduction, especially in packaging, is also a sustainability goal at HP. In their
Annual Sustainable Impact Report
, published in June 2020, the company announced a new goal, to eliminate 75% of single-use plastic packaging by 2025. Particularly for smaller electronic devices like desktop printers and laptops. Moulded fiber packaging cushions will replace the typical plastic foam and bag.
HP has also sourced £1.7 million of ocean-bound plastic, an equivalent of about 60 million bottles. Several Notebook lines have been developed with shells of ocean-bound plastics, most notably the top-of-the-line HP Elite Dragonfly.
Saving The Climate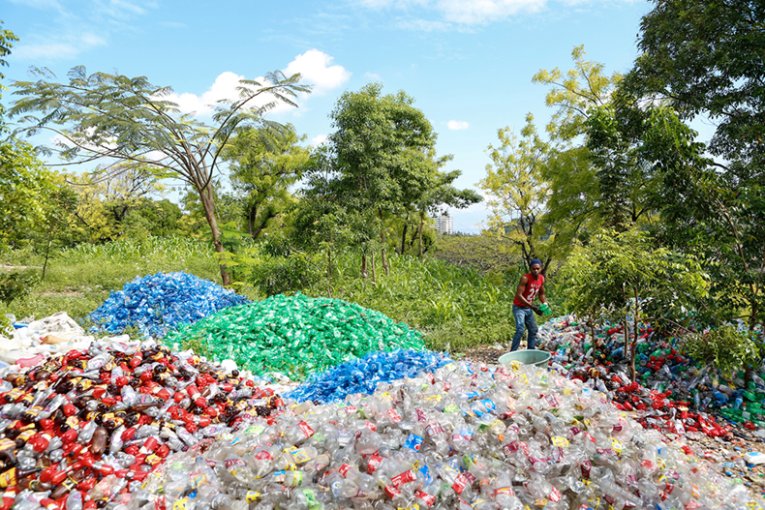 Caption: HP has also sourced £1.7 million of ocean-bound plastic to be used for notebooks ad desktop printers, among other things. Image Credit: HP
In February 2021, Canon announced that the company has been certified with a EcoVadis Gold Rating for the sixth time in a row. Daniel Hahn, DACH Sustainability Manager at Canon Germany, comments, "As a company, we are committed to putting sustainability at the heart of everything we do. Receiving the sixth consecutive EcoVadis Gold rating is a testament to the success of our efforts. It shows both our partners and our customers that we are a reliable partner when it comes to sustainability." Canon also publishes a yearly
sustainability report.
Around the globe, Canon supports a wide variety of initiatives, including
New York Marine Rescue Center,
a primary responder for sick or injured seals, sea turtles, dolphins, porpoises and small toothed whales.
In March 2021, Konica Minolta announced that it received the SAM Sustainability Award in Silber. Amongst other certifications, the company holds the US Award since 2013, earning the Gold five times and the Silver four times. As part of their sustainability strategy, Konica Minolta engages in the
"50 Climate leaders"
community.
In February 2021, EFI partnered with Bosques Sostenibles in Spain to launch the Reforestation Project. For every new
Cretaprint
tile printer purchased, the company will plant 17 trees at Iruelas Valley as a part of EFI´s ongoing commitment to reducing carbon footprint. The trees represent the equivalent to approximately 3 tonnes of CO2 emissions. Upon the installation of each new Cretaprint, the EFI customer will receive a certificate confirming the planting of the trees.
Mimaki Europe is a
ISO 14001
certified company, which means that they have an environmental management system in place. Amongst the goals published on their
website
are
Promoting environmental-friendly product design
Reducing failure rate during the manufacturing process, thus reducing waste.
Mimaki also want to help customers enhance their own sustainability efforts.
Responsible Leadership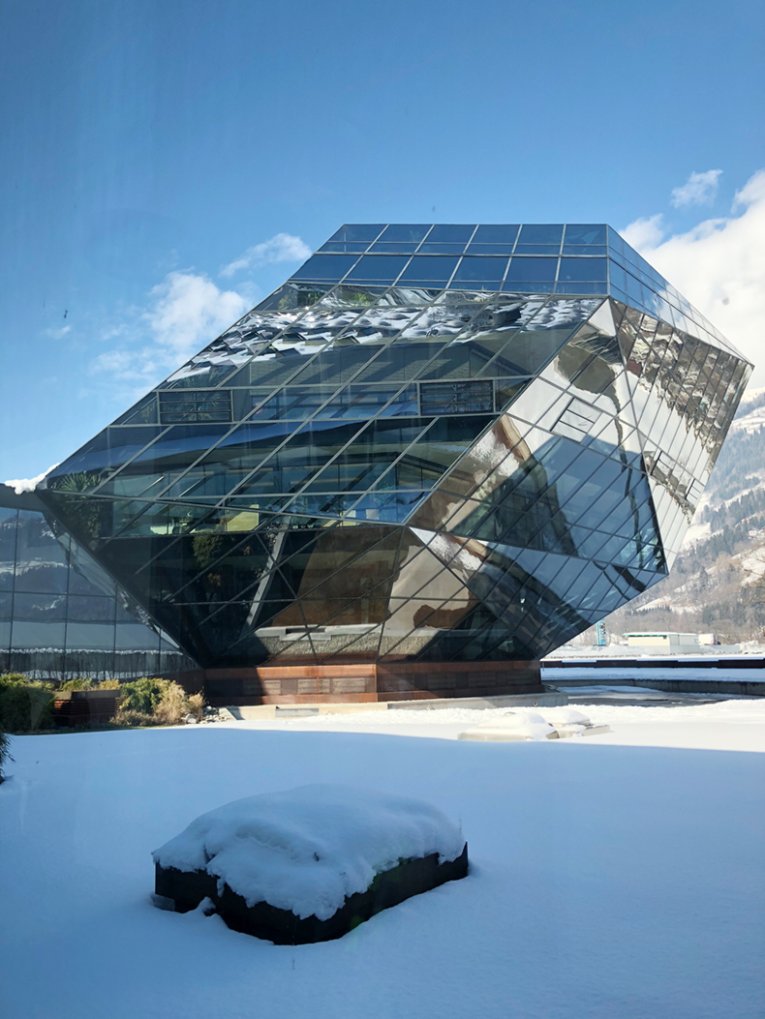 Caption: The Durst "Bergkristall" building at Lienz (AUT) is a testament to their Tyrolian heritage.
Image credit: S. Angerer
In January 2021,
Xerox
was named as one of the "World's 100 Most Sustainable Corporations" by
Corporate Knights.
The 17th annual ranking is an assessment of over 8,000 companies with more than $1 billion in revenues. Xerox is also listed as a Corporate Equality Index 2021 with a 100% rating as one of the (over 700)
"Best Places to Work for LGBTQ Equality 2021".
At Durst, an "Ethics and Code of Conduct" has already been formalized since early 2015. The whole paper can be
downloaded as a PDF
on their website and shares their guidelines on social responsibility and environmental protection. In Section 3, "General Principles", they give a promise to their local community: "As a Tirolean company we take on social and communal responsibility for our Lebensraum. We create regional apprenticeship positions and jobs, and our research contributes to a knowledge-based society."
How do Manufacturer´s Sustainability Goals Affect the Broader Industry?
It is obvious, that a global corporation has a much bigger environmental footprint than a small printer. A large company can dedicate their workforce and money to help mitigate their impact more easily than a family printing business during a crisis.

To become more sustainable, manufacturers and vendors are offering help to their customers so that they can have a smaller ecological impact. This could be recycling programs, in the field machine upgrading offers, software for a smoother production with less waste, energy-efficient machinery, and many other options. Sustainable change will only happen, if printers are determined to invest in making their businesses more sustainability.


Interested in joining our community?
Enquire today about joining your local FESPA Association or FESPA Direct