Features
The Environmental Benefits of Waterless Digital Textile Print Ink Systems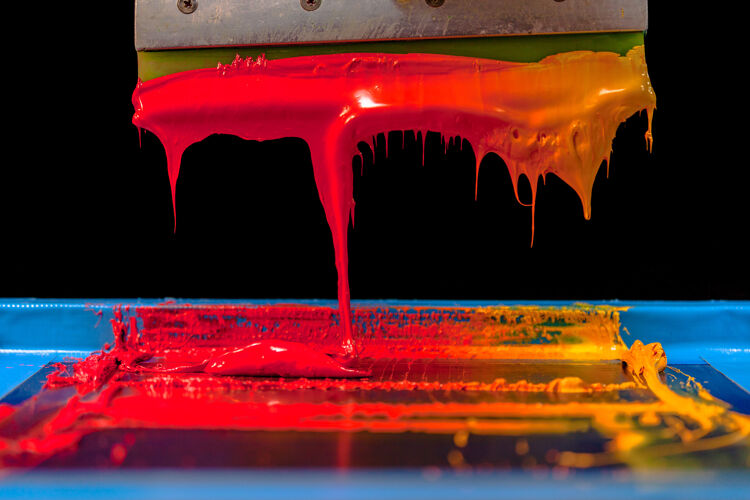 Debbie McKeegan discusses the future of industrial textile printing and how digital printing benefits in reducing the environmental footprint.
The traditional textile screen printing industry accounts for over 94% of the worlds printed fabric by volume. Digital technologies, whilst now widely seen as the future of industrial textile printing, are estimated to account for the remaining 6% - digital printing machinery is gradually making an impact, but we still have a long way to go to reach maximum efficiencies and a reduced environmental footprint. The EFI-Bolt - industrial single pass - digital textile printing machine, recently hit the 50 million printed metres milestone – and signposts the future of industrial textile production using digital equipment.

It is well known that traditional textile printing systems are heavy on water and energy consumption. For example, it was recently estimated that analogue textile production systems use around 93 billion cubic metres of water annually. Much of this water is taken from local water tables and is known to cause problems in water-scarce regions across the globe. Over 20% of industrial water pollution globally is attributable to the dyeing and treatment of textiles. (Ellen Macarthur Foundation).

When measured against their analogue, screen printing counterparts all digital textile printing systems are comparatively waterless.

A recent report from Research and Markets (March 2021) concluded that major factors influencing growth in the digital textile printing market included the migration towards sustainable textile printing practices using cleaner consumables - such as urea and VOC free printing inks. And that some of the factors driving the adoption of digital printing technology also included energy and water efficiency and reduced chemical wastage.

Innovations continue in this field; water is a scarce and precious resource. Simplifying the production process to remove the unnecessary use of water is paramount. Pigment inks therefore offer an efficient solution when combined with digital technologies. Single step production goes further - in removing the need for pre-coating and post finishing of fabrics. Kornit Digital offer a one-step process in their machine the Kornit Presto, which coats the fabric using ink-jet technology in-line, as ink is applied, to the surface of the fabric (wet on wet) and then dries it in one pass - saving water and energy. High quality printing is achieved using the Fujifilm - Dimatix Starfire print head and generates millimetric accuracy of print mark with no waste.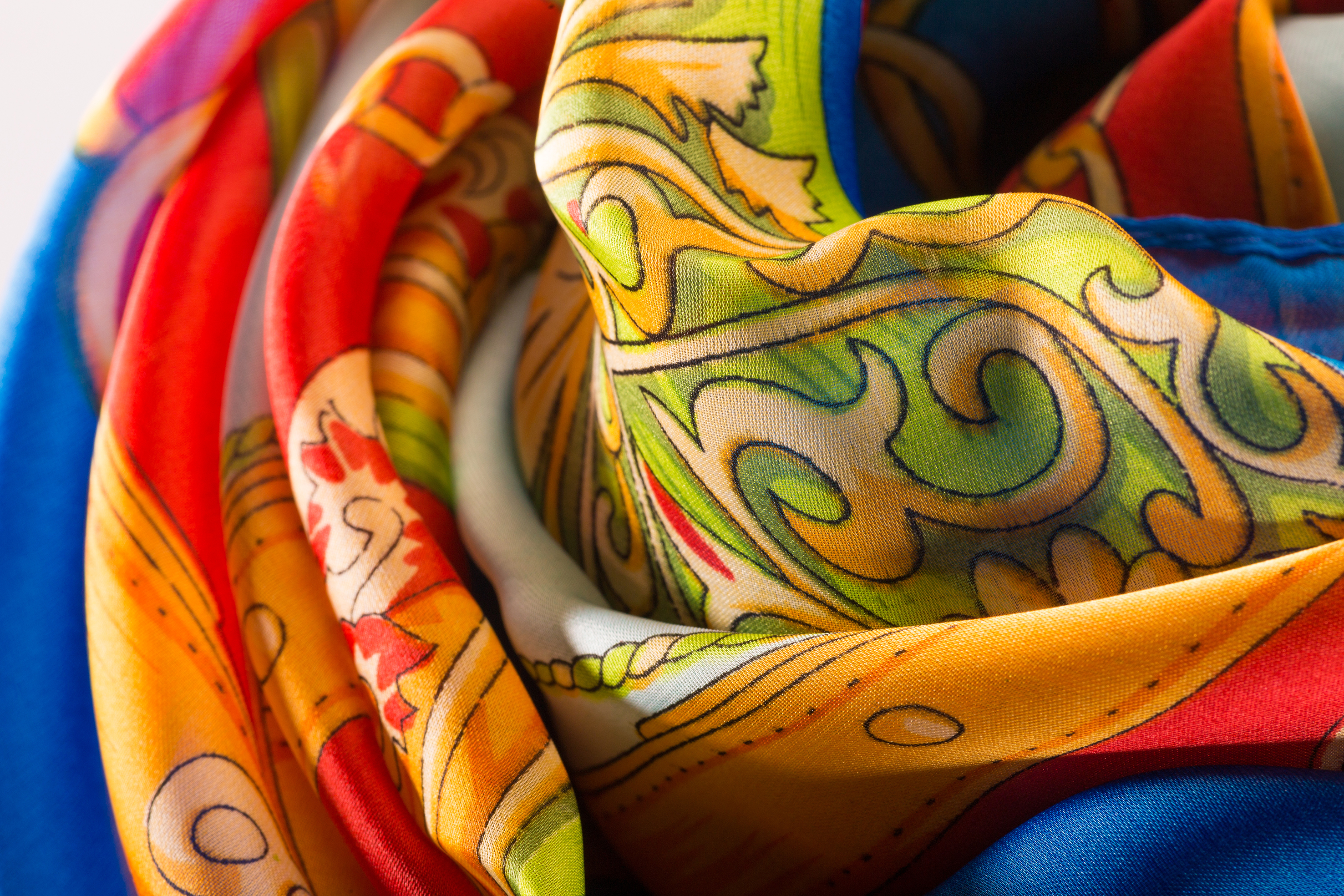 Digital textile printing can save as much as 95% of industrial water usage, whilst energy consumption can be reduced by 75% - leading to the minimum use of resources and textile waste (Advanced Market Analytics).

The principal reason for this lies in the digital print process itself:
In the digital print head, there are much smaller physical forces to overcome as the ink is applied. The Piezo-electric print head generates an ink droplet after an electric charge actuates a vibration plate inside the printhead. Each droplet consists of a precise amount of ink fired at precisely the right time according to an electronic charge relating to the detail of a design being printed. For example, an Epson Precisioncore printhead on the Epson ML8000 can deliver as little as 1.5 picolitres per droplet, exactly replicating the electronic image of the design or pattern it is printing.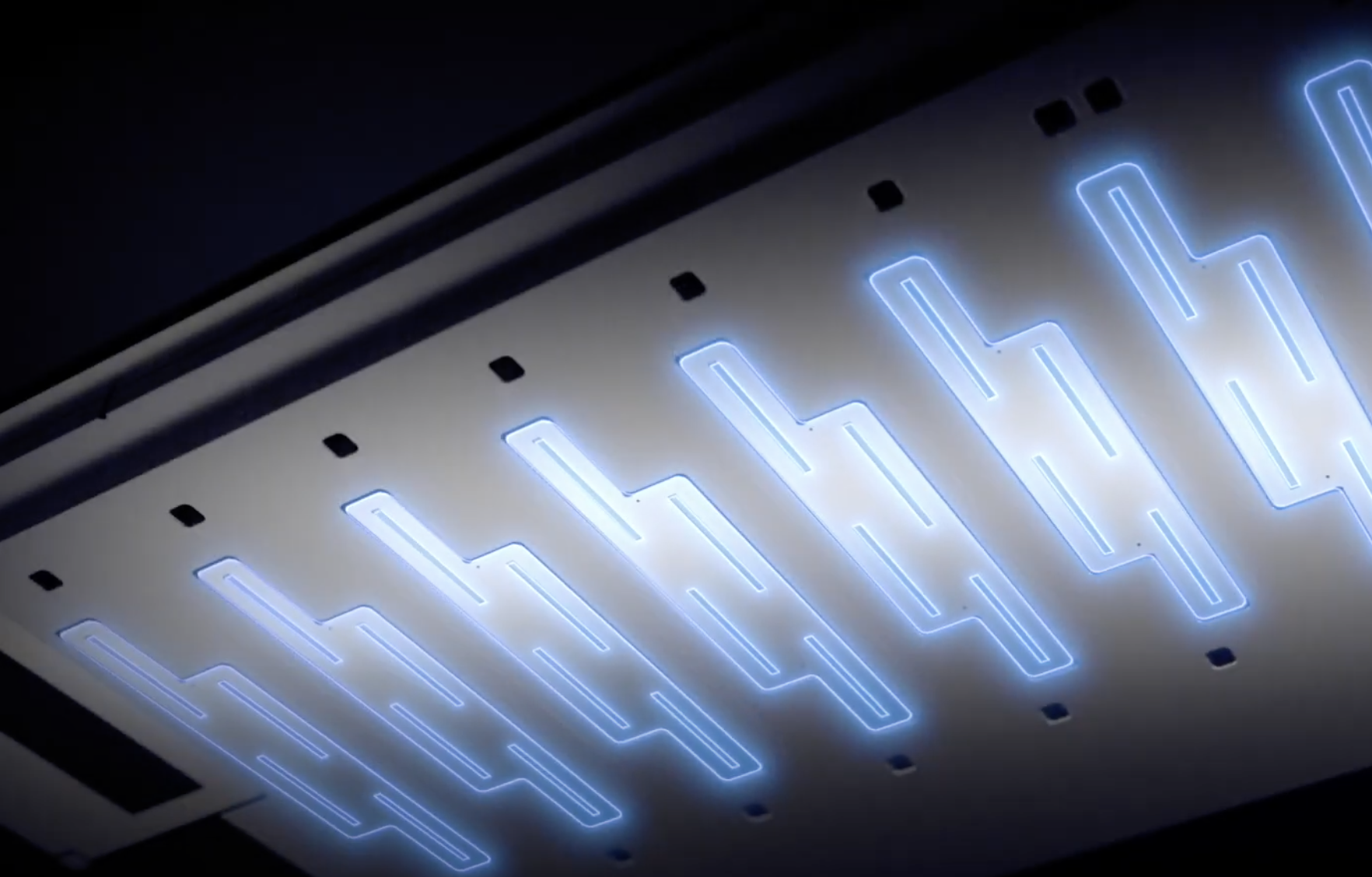 Caption: Epson Precisioncore printhead. Image credit: Epson.

The print speed of digital textile machinery has increased, driven by innovations in print head design. The Ricoh TH5241 generates a precise 1200 dpi from 1280 nozzles, while the Kyocera KJ4 EX uses the strength and rigidity of its construction to generate fine droplets that enable high-quality printing at speed. XAAR, with its 2002 printhead delivers significantly increased printing speeds of up to 75 metres per minute at 720dpi by using the full capability of the printhead, where much higher firing frequencies of up to 36 kHz are now possible. It is in this combination of speed and precision that the economies of water and energy are generated.

As a result, the average volume of water consumption in digital textile printing at 5-9 cc per metre, contrasts with the large amount of liquid volume of 50-60cc per metre consumed in placing a print on fabric through a rotary or flat screen. This is because the screen print relies on physically forcing the printing ink emulsion through the mesh of a screen, engraved from a colour separation of the design being printed. No matter how fine the mesh, or how accurate the engraving this is essentially a crude process when compared to digital printing.
In screen printing the thixotropic recovery rate of a printing emulsion is vital if it is to resist the enormous shear forces that the emulsion experiences as it is forced through a screen-printing mesh and this is only achieved through complex formulation chemistry which demands volume dispersion to be effective. Additionally - the ink emulsion's viscosity has to be varied from colour to colour depending on the screen mesh and design complexity.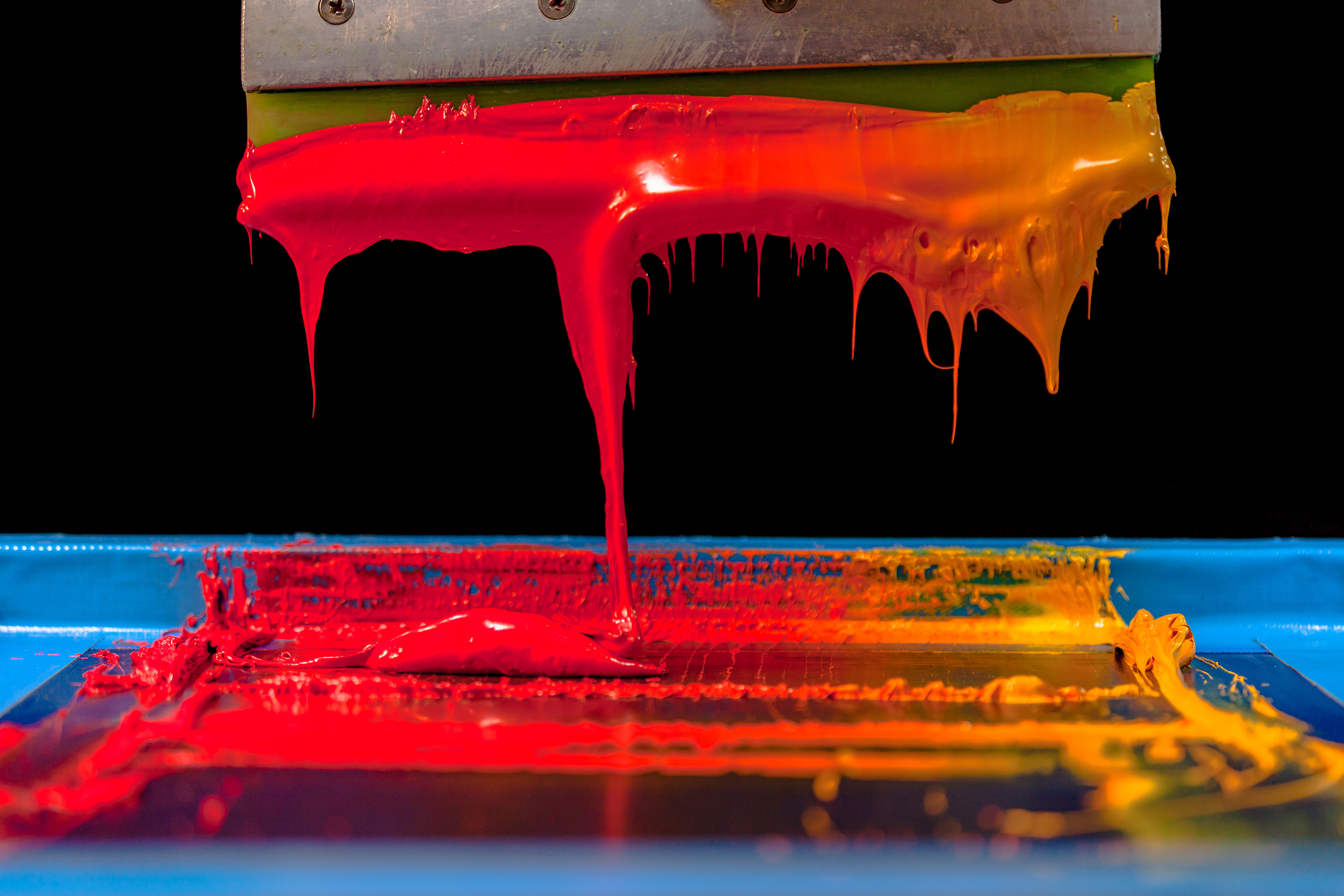 Maintaining this is vital to the quality of the screen-printing process, for a stable emulsion with controlled viscosity is required if the colour and print mark are to be consistently preserved during a printing run. Simply put, the screen-printing method itself consumes large amounts of water-based ink emulsion, because as an imprecise physical process, it relies heavily on volume-driven chemical stabilisation to achieve a satisfactory print.

Apart from the difference between the actual physicality of the rotary screen printer compared to a digital textile printer, the amount of water to be dried in digital textile printing is so much lower, with the result that a dry fabric can be achieved with a fraction of the energy used in traditional screen printing.

In a world where the consumer is becoming ever more environmentally focussed, eco- credentials have become vitally important. Digital textile printing, with its precision delivery of ink to fabric, ensures that the minimum amount of water is used during the creation of the beautiful fabrics and patterns for which it is rightly renowned. Precision and parsimony combine to make the digital textile process virtually waterless, and thus progressively more attractive to both consumer and environmentalist.

Discover the latest innovations in digital textile printing at the Global Print Expo 2021, Europe's leading exhibition for screen and digital wide format print, textile printing and signage. Discover the latest products, network with like-minded individuals and explore new business opportunites. Register now and use promo code FESH101 ​to receive a discount of 30 euros.


Interested in joining our community?
Enquire today about joining your local FESPA Association or FESPA Direct