Features
The best entry-level printer options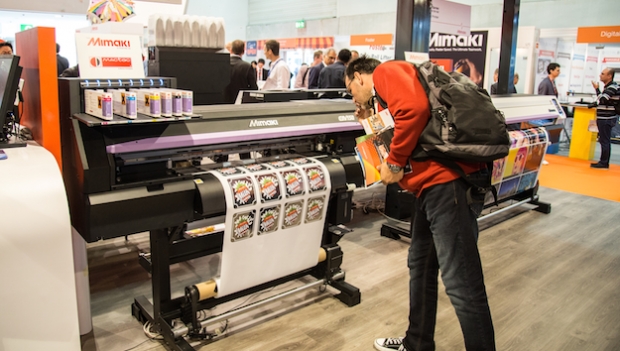 Simon Eccles explores the wide choice of entry-level digital printers, with moving heads, high quality and varied prices.
Say you're thinking about setting up in digital sign and display printing, either as a start-up in a small way, or as an existing commercial printer or photolab company dipping a toe in a new market direction. Here, we give a quick guide to some of the hardware options on the market.
What you'd consider entry level is largely up to you and your financial arrangements, plus where you are in the world, but here we're considering roll fed inkjet printers that cost up to about £10,000 in the UK, which depending on fluctuating exchange rates is equivalent to just over €11,000 in the Eurozone or US $12,500. Probably the absolute price doesn't actually matter much, unless you are buying outright rather than with finance.
What matters more is running costs, in particular ink and compatible media, and even more important, the potential profit margin. The obvious conclusion is to find markets that offer high margin for minimal equipment, labour and consumables costs.
That basically rules out most higher volume printing in markets that are already full of others doing the same thing, because they cut their margins to get the business.
Large format inkjets
Inkjets with inks that print onto plastics are the most versatile all-rounders in the business. The choice at the lower price points is essentially eco solvent or a slightly stronger solvent equivalent, Latex (HP's name for heat-activated resins in a water suspension), or hybrid solvent-UV (SUV).
UV-cured inks are used in some signage applications, but the lowest-cost wide format roll-fed models costs about £40,000 (€45,000). Small UV flatbeds can be had for below €15,000, but they are for small sheets of rigid media, or trays of phone cases and the like.
Very often "signage" large format inkjets are used for self-adhesive labels, stickers and decals (including lettering) that are cut to shape and applied to surfaces such as doors, windows, vehicle panels and so on.
These can be handled by standalone cutting machines, but our entry level category includes quite a few combined printer-cutter machines from both Mimaki (the CJV range with a choice of eco solvent or stronger solvent inks) and Roland DG (whose original VersaCamm models have recently been joined by the TrueVis SG models, which are 60% faster and use new quick-drying eco solvent inks).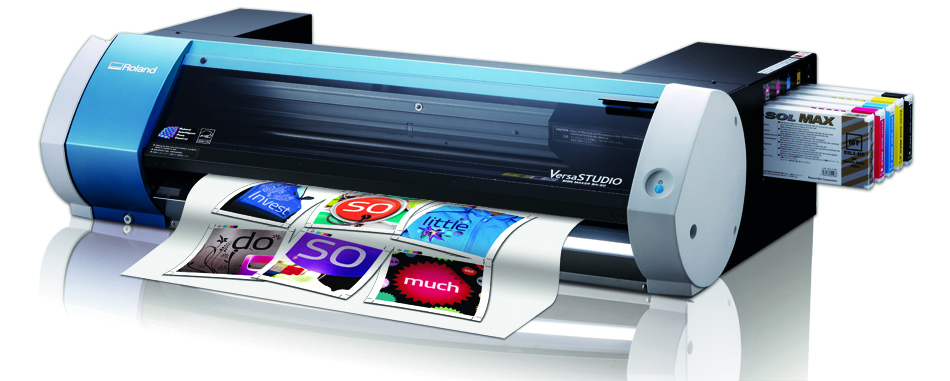 Roland DG's super-compact VersaStudio BN-20 printer-cutter is versatile but slow.
For the past five years or so, the smallest, lowest-priced roll fed solvent printer-cutter has been the Roland DG VersaStudio BN-20, with the same Eco Sol inks as the larger printers.
This essentially a desktop machine, with a media width of just 20 inches (508 mm) and a footprint of 995 x 585 mm. The inks are CMYK plus a choice of white or metallic silver (though theses are not interchangeable). UK price is £4,740, or about €5,200.
It's a good price, compact and very versatile, but the downside is that it's not really a production printer: it is very slow in the higher quality multi-pass modes.
For another £2,000 you can get a 30 inch CMYK printer-cutter such as Mimaki's CJV150-75 at £5,995/€6,750, or Roland's SP300i at £6,999/€7,800). Both will run a good deal faster than a BN-20, though you'll have to pay a lot more before you can get a fast printer with white or metallic inks.
Mutoh also has a compact "desktop" eco-solvent printer, the 24 inch ValueJet 628, but with CMYK only, without a cutter . With its UK price of £6,510 (about €7,315), a 30 inch printer-cutter seems to be a better bet.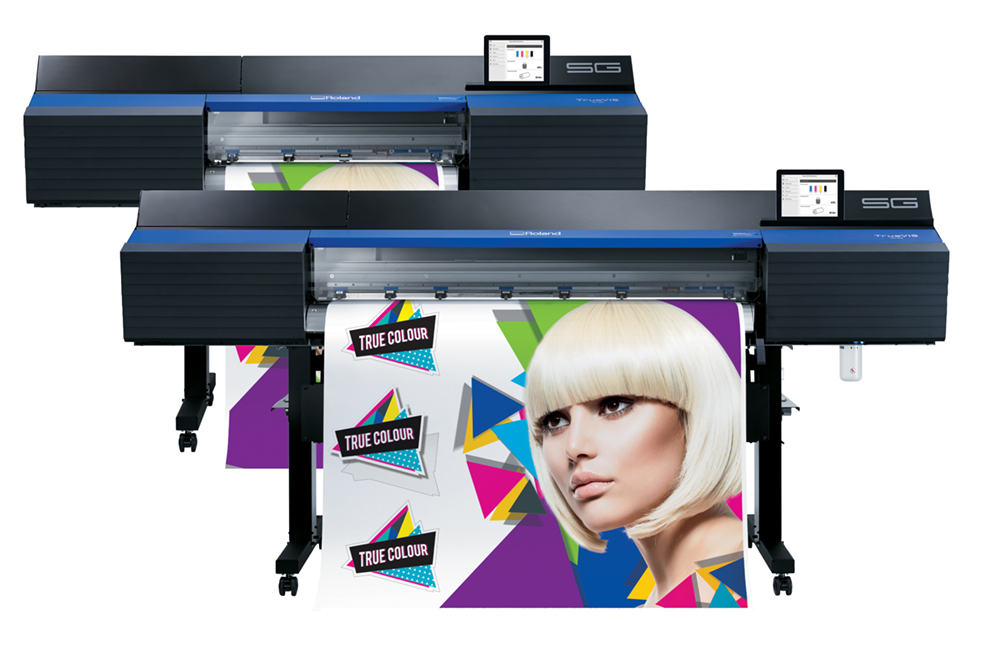 Roland DG's latest entry level printer-cutters are the TrueVIS SG series, with a choice of 30 and 54 inch widths.
John De La Roche, national sales manager of Hybrid Services, the UK's Mimaki distributor, says: "For an entry level type person, if they are looking for a minimum investment into a true professional machine, I think it's print and cut device whatever the brand - obviously we'd prefer it was Mimaki!"
"If you want to print banners all day you only need a printer. But it would be foolish not to have some sort of a cutting option as it costs so little more."
On the other hand there are attractive low-cost printers without built-in cutters. Epson's current SureColor SC series eco solvent printers use its latest PrecisionCore TFT print heads.
An entry level 64 inch four-colour SC-S30600 costs about £9,799 (€10,880) in the UK. HP's entry level for its Latex inks is the Latex 300 family, with prices starting at £9,995 in the UK (about €11,000) for the 54 inch (1,370mm) Latex 310. Mutoh's eco solvent ValueJet range starts with the 64 inch 1604X, priced in the UK at £9,804 (about €10,880).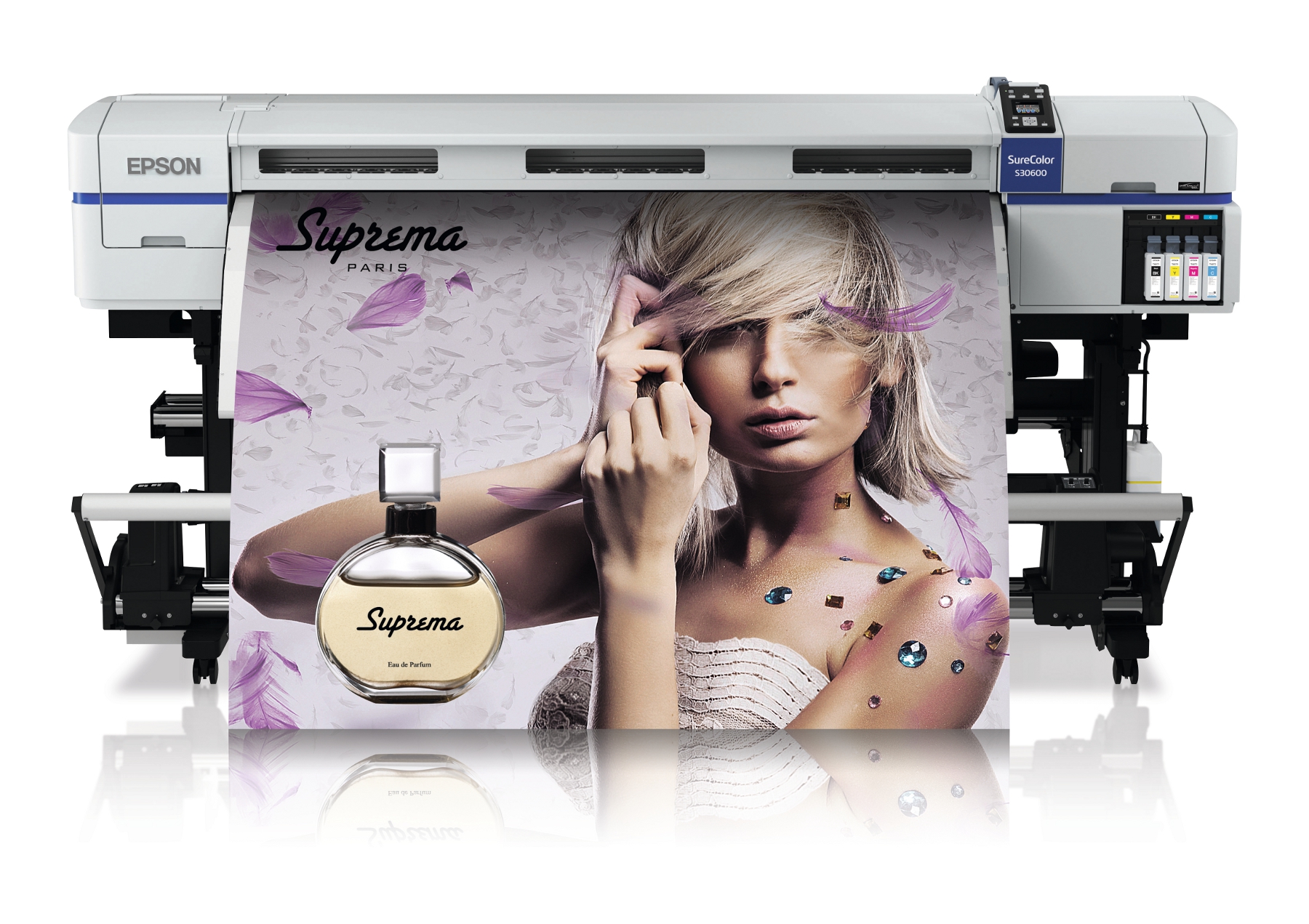 Epson's 64 inch SureColor S30600.
For these models if you want a cutter, you'd need to buy a separate roll-fed unit from the likes of Summa, Graphtec or Kona. These start about £3,000, but can run to £15,000 and above.
Why should you buy a separate printer and cutter? Efficiency, says Bill Tucker, technical manager at Colourbyte Europe, an Epson dealer in the UK. "With a printer-cutter, when you're cutting you can't be printing. The standalone cutters are much faster than the printers, so if you have two or three printers you may only need one cutter. The cutters don't take up much space, either and you can get a low end model for very little money."
Melanie Enser, marketing manager of Colourgen, an Epson and Mutoh distributor in the UK, offers another reason: "A cutter normally lasts two to three times longer than a printer, so when a user of a combined unit replaces or disposes of it they are in effect throwing away a perfectly good cutter."
Lightbar SUV
For the past three years the UK based company CSL Digital (formerly called Colorific) has been selling a hybrid solvent-UV ink conversion for eco-solvent printers. It has a dedicated operation called Lightbar that offers these with new-build Roland DG printer-cutters and the print-only RF-640.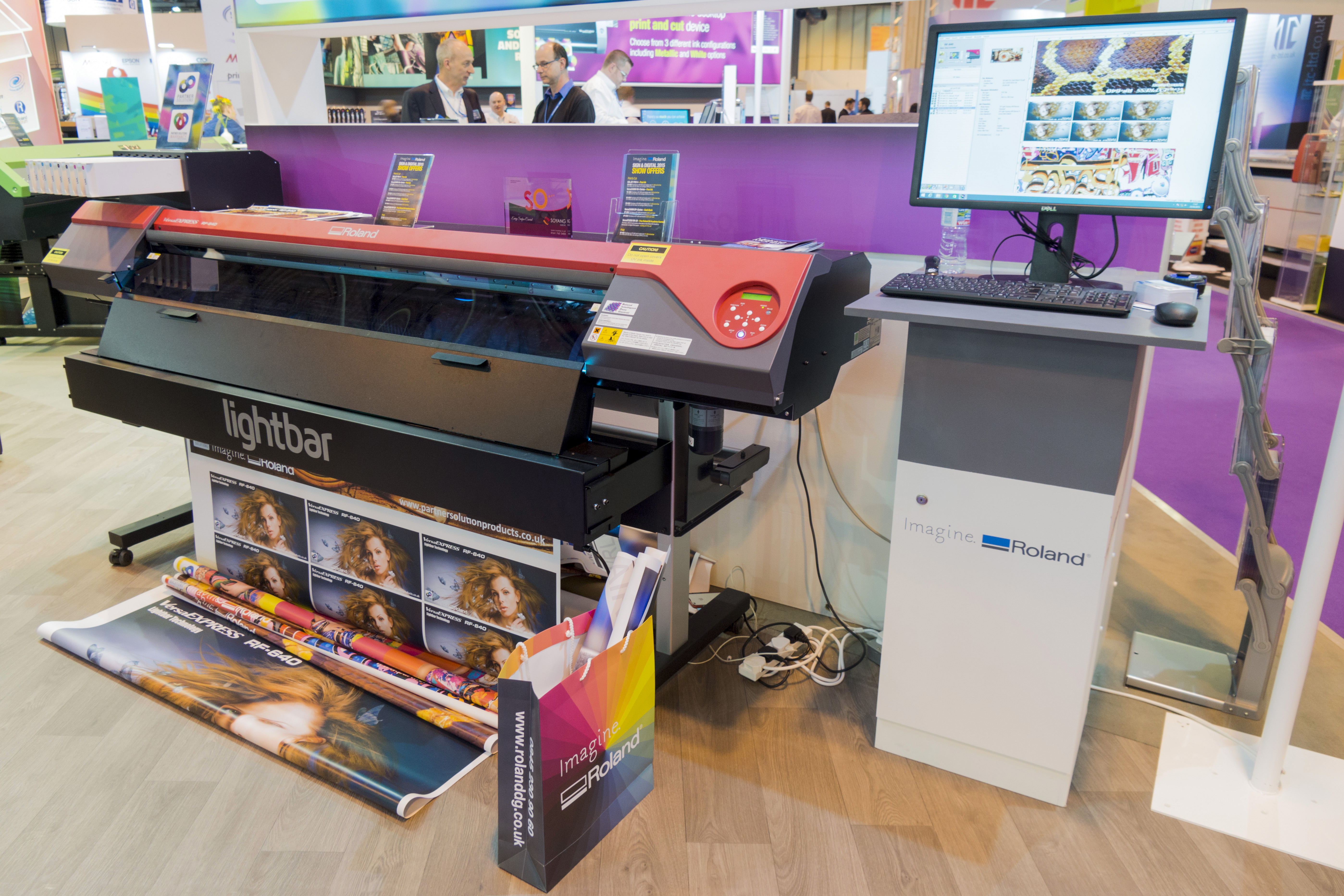 A Lightbar SUV conversion on an older Roland DG VersaCamm.
An entry level Lightbar package with a 54 inch Roland SP-540i would cost £9,999 complete. The conversion is also available as a "Retro" kit for some existing Rolands (mainly the VersaCamm printer-cutter models), with prices from about £1,999 (€2,150) to £2,500 (€2,800) including fitting.
The new UV Light ink gives most of the benefits of conventional UV (including instant curing, ready for laminating, cutting to re-reeling) without the high cost of a dedicated printer.
Nick Wintle, managing director of CSL Digital says "Lightbar fits well for the Retro market, with the key selling point of instant application. However, I wouldn't consider it entry level as most customer are existing users who have experience of solvent and want all the benefits of SUV technology."
Lamination
Whether you're printing on vinyl or paper, very often you'll need a lamination machine. Thermal laminators are affordable at the entry level as long as you don't need anything very wide. Apart from the classic clear gloss, they can apply different surface finishes such as silk, soft feel matt and textures.
A trend in the past couple of years has been to use standard laminators with special films that can transfer patterned special effects, such as metallic foils, holofoils and the like. However so far these effects only adhere to dry toner or UV inkjet inks rather than solvent inkjet inks.
Rip considerations
Nearly all printers will be supplied with Rip software of some sort, though the degree of sophistication and built-in workflow features will vary. We've looked at Rips elsewhere on the FESPA website so won't go into much detail here.
Suffice to say that if your entry level printer is supplied with a very basic "free" Rip, you may soon want to move to something more sophisticated as an early upgrade, probably after the printer starts earning money.
There may be an upgrade option within the supplier's own Rip range, but if not there's a wealth of third party choice from companies such as Caldera, EFI, Onyx, SAi and Shiraz. All of these will have drivers for practically any printer you are likely to have.
Alternative printers
Sign and display work may be the most familiar market for FESPA website readers, but there are plenty of other routes open to small-scale digital start-ups.
These include heat transfers using small toner printers, and dye sublimation transfers printed on desktop and large format inkjets, and gift and promotional items printed on small UV flatbed inkjets. We'll examine some of those options in future stories.
Interested in joining our community?
Enquire today about joining your local FESPA Association or FESPA Direct