Features
The basics of digital print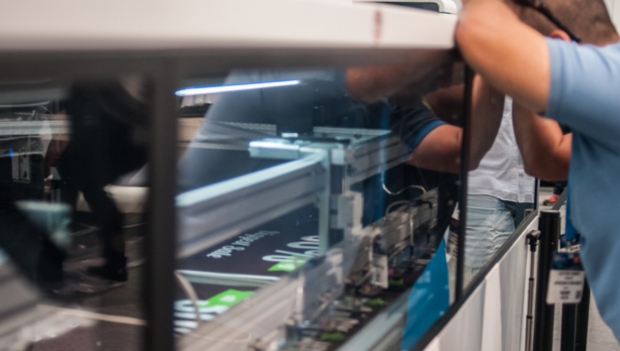 As wide format print evolves from sceen to digital inkjet printers, we explore the fundamentals of this increasingly innovative technology.
There was a time, not so long ago, that to reproduce anything in print required a comprehensive level of understanding about analogue pre-press methodology, the use of repro cameras and films, plates or screens, planning and in-depth colour knowledge, plus the behaviour of the press being used for the job.
Today all this has changed now that digital workflows have become the norm and a different type of operator or specialist has emerged; the inherent skills that played an important part in the entire reproductive process have been replaced mainly by those with a knowledge of computerised front-ends.
The acceptance of digital print has opened the doors to myriad businesses that, hitherto, had no real knowledge about the parameters of print and the learning curve that was associated with successful results. In wide-format terms, and as a viable process, it simply didn't exist in the old days. This meant, where large dimensions were required, these were produced typically as sheet multiples that were printed either by the screen process or offset litho or, sometimes, a mixture of both.
Starting in the 1980s, when creative tasks began to move inexorably from labour intensive manual procedures across to computerised techniques, there has been a complete metamorphosis in how jobs are prepared, proofed and output. The skill sets required in production departments have changed and the reliance on software to automate and check many tasks has now become de facto as a working method.
However, an efficient digital workflow today is often not as simple as manufacturers and suppliers would have you believe. The assumption that there is commonality between each element in the set-up tends to be erroneous; although crossplatform connectivity is now far better than it was a few years ago, there are still areas that can cause confusion and chaos within the production process.
There is a tendency, too, for users of digital printing configurations to work from the end backwards believing that the output device is the most important element and, while this might be key to producing the desired end result, it can't achieve optimum success without a backbone of the right front-end, software, colour management, pre-flighting and profiling.
Unlike analogue, with long run applications, there is no margin for tweaking settings on press once the job is running; for low volumes and one-offs you only get one chance to get it right, particularly when it's a wide- or superwideformat job on a premium material.
The wide-format world is brimming with machine options and the necessary software to drive them, whether they are A1+ (600mm) photo printers, 5m superwide-format roll-fed engines, or any of the options that sit between those two typical extremes. The principles remain the same regardless of type of output device, the ink it employs and whether or not it is roll-fed or flat-bed or both.
All digital printing machines need to be driven and, although the overall control is down to one or more operators, the key component is the right selection of software containing the necessary tools to take an incoming data file and convert it, through a series of processes, into a finished application that is correct in quality and colour.
In the early days setting up and running a wide-format printer could be fraught with compatibility issues and a host of idiosyncrasies that presented would-be users with a string of unwanted complications to unravel. Typical would be a machine that only understood its own interpolation of a chunk of data so, although the job was raster image processed (RIP) prior to output, it used a mysterious proprietary format.
Any company working with machines from more than one manufacturer found that, once the file had passed through the initial creation stage, any commonality left the building as each RIP handled the processing in its own way. As wide-format digital print became an accepted production method, so file handling and processing not only became more flexible but common elements were incorporated that made it easier to drive a variety of engines from a single frontend.
International standards
Users were advised, before investing, to make sure that their printers of choice and the software used to drive them were designed and configured for the future and not just to get them through their immediate requirements. With this versatility came vast improvements in uniform file formats, profiles and PostScript handling so that, logically, an operator wasn't faced with a giant learning curve every time a new piece of equipment was added to a company's digital armoury. Nowadays the basics of working with digital data have seen a huge shift of emphasis for many display producers and sign-makers.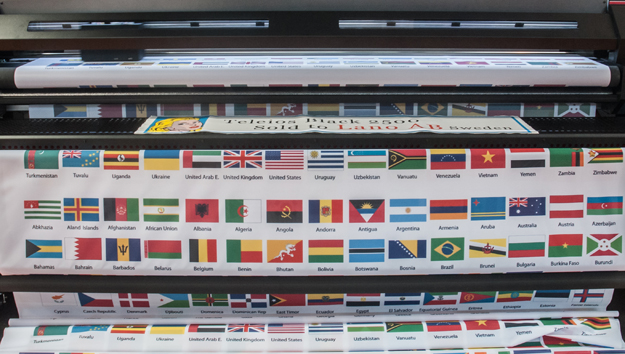 Although many retain a design facility, and certainly need nifty operators who can solve pre-flight and colour discrepancies, the growth in incoming jobs supplied as print-ready artwork has mushroomed. Encouraging this are the many businesses who rely primarily on a web-to-print model as well as those who offer customers precise instructions on how to supply their artwork in the right format for production at a given size and quality.
Perhaps unwittingly, this increase in data acceptance direct from the end client has shifted the responsibility away from the print company, if a job isn't up to scratch and it's noticeable how a webto- print operation's terms and conditions have placed stringent caveats about who is culpable if the results aren't fit for purpose. Currently there are remarkably few graphics jobs that can't be printed using digital means and, with the flexibility afforded by most print devices, cost-effective results can be generated even on the lowest of volumes.
These extend far beyond the standard four colours plus spots and specials that often posed restrictions or were cost prohibitive in the past. Manufacturers both of printing machines and associated software are all too aware of being able to meet the quality and accuracy formerly afforded only via analogue production while, at the same time, they realise fully that convenience and ease of set-up are important values that need to be integrated into the workflow. Additionally, developers of specific file types and their associated structures have also simplified the processing of jobs for output across the majority of digital devices available on today's market.
Gone are the days of working with native PostScript and making it suitable for interpolation and practical use by front-end and printer operators. Instead of being forced to learn a variety of formats and expected parameters for different printing machines, the development of the Adobe PDF Print Engine (APPE) now means that there is a de facto method of combining data generated by an application so that fonts, graphics, layouts and colour can all maintain their integrity and additional facets, along with versioning and variable data handling. PDF format now seamlessly handles the idiosyncrasies presented by PostScript with APPE generating print-ready rasters that are compatible with any type of digital output device.
There is also the question of whether to opt for a wide-format printer that employs its own DFE (digital front end) or an engine that gives the user a variety of options over which productivity software might be best suited. Some machines, particularly those at the lower end of the market, come with their own out of the box programs that at least allow the operator to get up and running without having to install independent packages to get the job done.
Other developers offer a choice of Macintosh, Windows or, even, Linux frontends to give operators the opportunity to work with the platform that best suits their capabilities and requirements. Parameters have changed as digital print has become increasingly sophisticated, while still being required to maintain its work-horse capabilities.
Ball park figures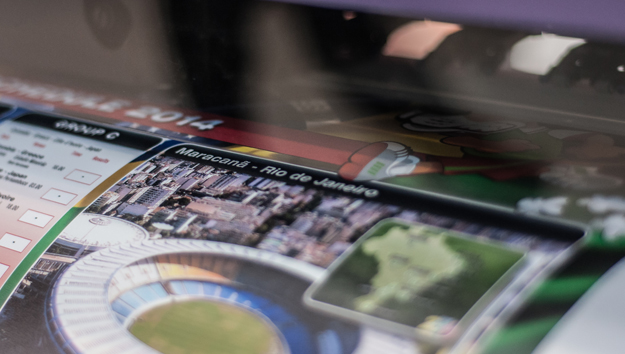 In the early days throughput speed wasn't really a key factor, as file processing and print speed were both relatively slow. But, as processing capabilities became more powerful and were able to keep up with more complex instructions being received by incoming data, so front-end productivity needed to stay abreast of the vastly improved rates generated by newer devices and the components required to drive them.
As a result the ball-park figures representing square metres or sheets/hour are a combination of mechanical and engineering properties of the printing machine and the data handling and processing of jobs ready for the output process. In the space of fewer than two decades the requirements for assembling a good digital end to end workflow and print operation have been simplified and are no longer a complex knitting together of software and hardware in the hope of generating suitable end results.
Even the most basic of operations these days should be reliable and foolproof. Users of high-end digital equipment that needs to function without fault in heavy duty production environments, should be able to rely totally on the efficacies of their printing machines and the front-ends used to drive them.
The basics of a digital set-up remain constant whether it's a start-up option with a low-end printer and a relatively simple capability to generate files and RIP them or if it's a multiple device installation which comprises a heavy investment into industrial strength production equipment. The workflow remains the same regardless of size or printer type and which productivity software is selected.
As in many walks of life, you tend to get what you pay for when you make an investment in wide-format equipment. But even a modest digital set-up should be fit for purpose and produce the right quality of output according to the machine's specification.
A good manufacturer or supplier isn't there simply to install the device and software, but should be in the position to offer solid levels of technical advice, back-up and service. And, while the key criteria for digital print won't alter, everyone involved should have an eye on the future as new developments and options come on-line.
This article is part of the Wild Format Digital Printing Technology Guide, one of a series produced by Digital Dots with the support of Agfa, Caldera, Durst, EFI, Esko and Fujifilm.
Interested in joining our community?
Enquire today about joining your local FESPA Association or FESPA Direct
Recent news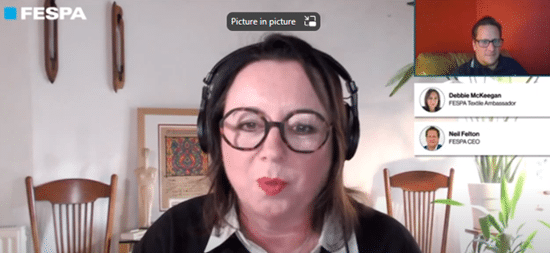 Videos
7:50
Neil Felton on investing into the print community via FESPA Associations
FESPA's CEO, Neil Felton speaks to Debbie McKeegan about the important or reinvesting and supporting the print community. FESPA achieves this by investing into its 37 global Associations.
29-11-2023
Neil Felton on investing into the print community via FESPA Associations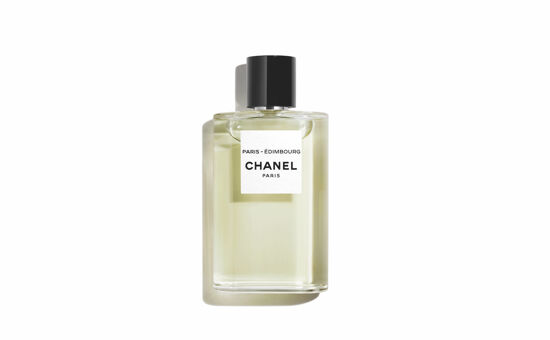 Features
What are the key trends in sustainable packaging?
Rob Fletcher looks at 2 key trends and finds out more about how working with sustainable materials will help you capitalise on rising demand for environmentally friendly packaging.
24-11-2023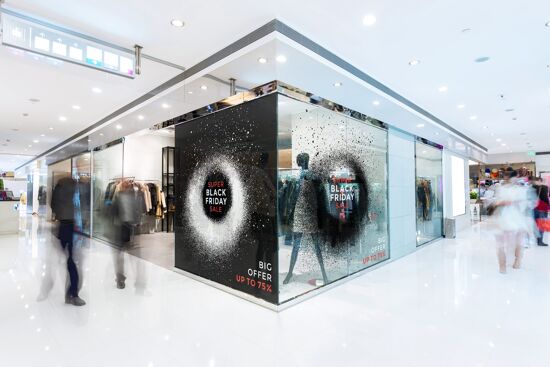 Features
Get into the spirit with seasonal wall and floor graphics
With the festive period now very much in full swing, Rob Fletcher takes a look at what sort of opportunities there are for print companies in wall and floor graphics during major seasonal events throughout the year.
23-11-2023