Features
The advancement of digital textile printing technologies with Adobe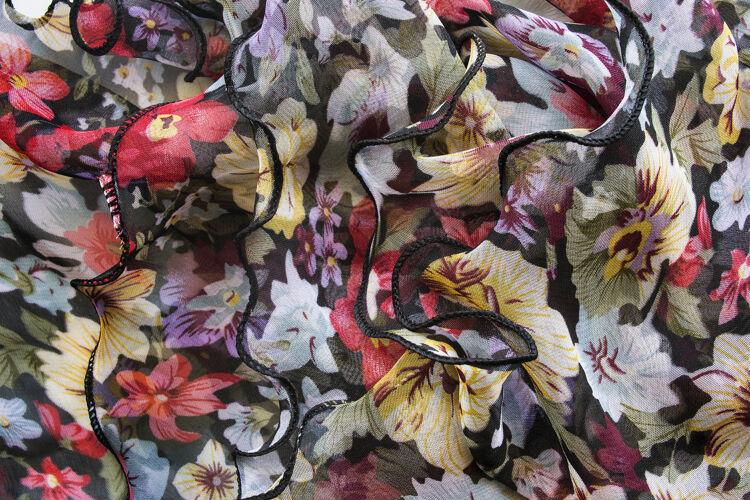 Debbie McKeegan discusses the advancement of digital textile printing technologies and the movement towards a digital workflow. Debbie Interviews Mike Scrutton, Director of Print Technology and Strategy at Adobe.
In our recent podcast interview with Mike Scrutton, Director of Print Technology and Strategy at Adobe we discuss how software has a critical role to play in the advancement of digital textile printing technologies. As we emerge from the global crisis, the textile manufacturing landscape continues to advance towards a digital workflow – with an unprecedented urgency. How we adapt to enable such progress relies greatly on industry collaboration and the speed with which emerging technologies can be adopted. Listen to the full podcast here.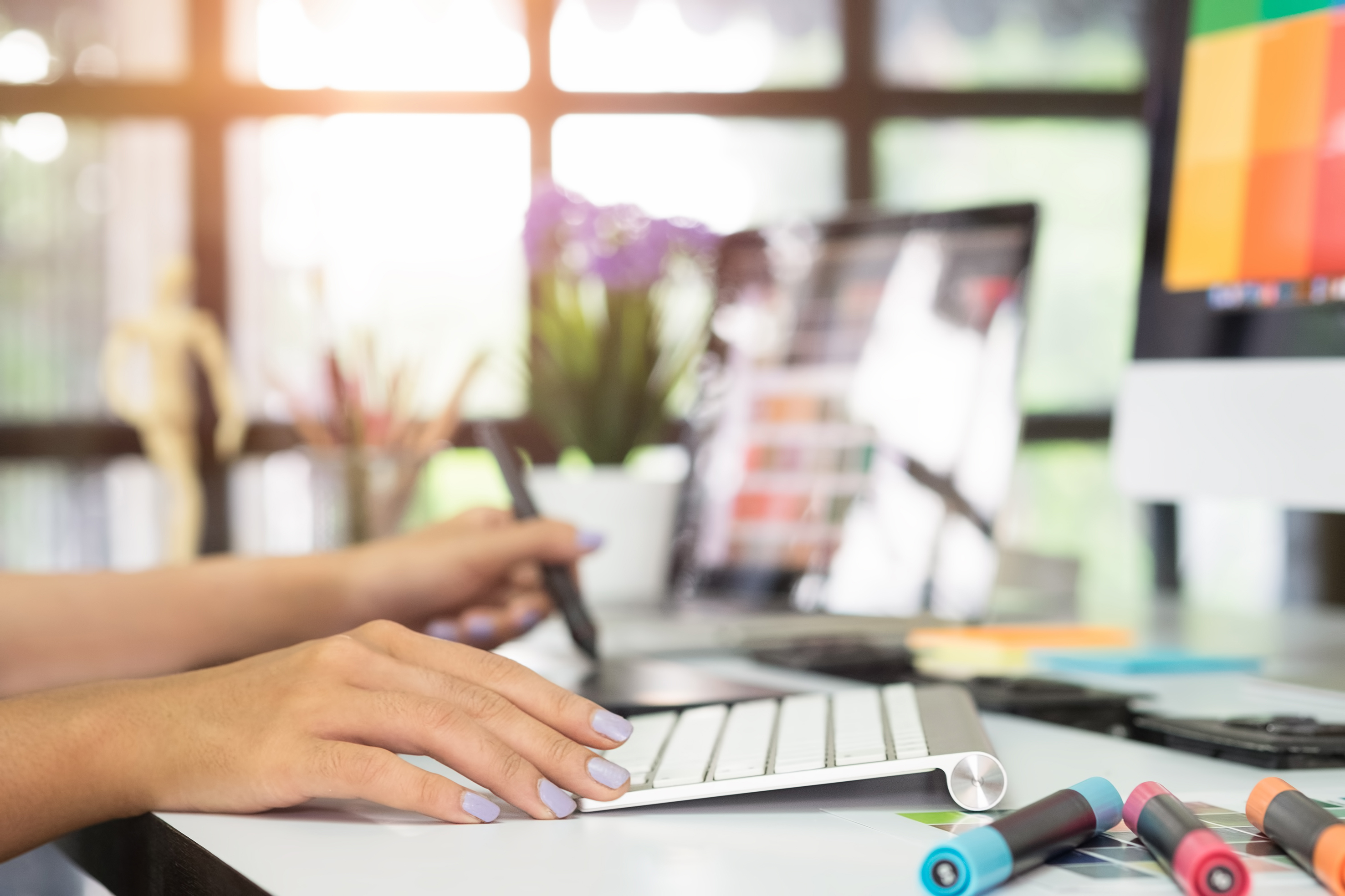 As we emerge from the challenges of the last 18 months – What have learned and what's here to stay?
We're learnt how to work without being present in a particular space - that might mean the same virtual space (i.e. Zoom meetings rather than gathering in the same location). E-meeting is here to stay, though we've not fixed all the bugs yet. Many companies in the US are thinking hybrid first - distributed teams are here to stay. That's led to increased demand for visualization, which is difficult because in the textile space we're dealing with a very tactile media. But travelling (to visit mills, see production first-hand for every job) is going to be done less, at least for a while. We're going to do more virtually and / or bring tasks closer to home. We need to build our "trust muscles" for virtual to become a reliable.
Has the pandemic accelerated the digitisation of our industry – and where will we see the biggest impact?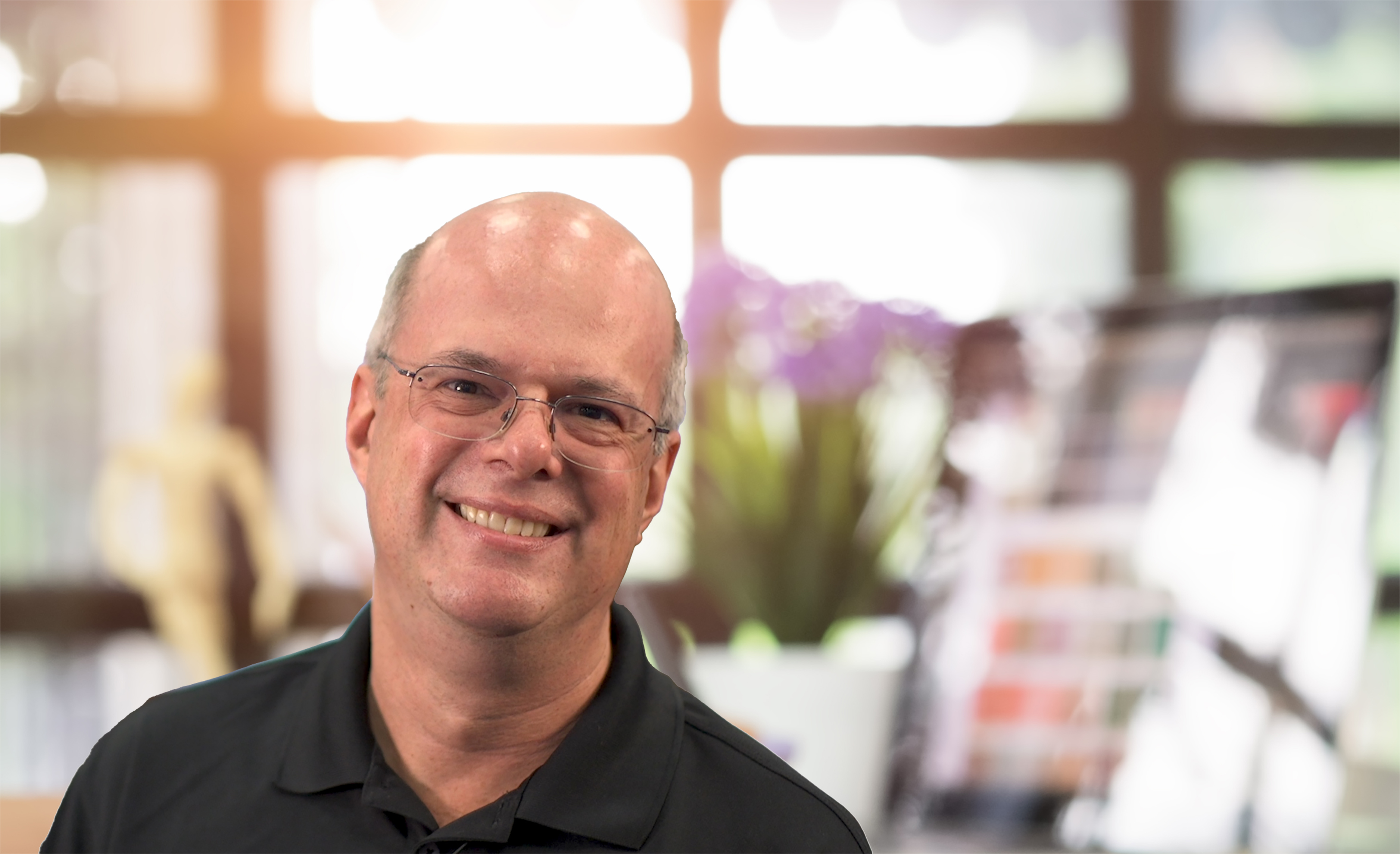 Caption: Mike Scrutton, Director of Print Technology and Strategy at Adobe. Image credit: Adobe.
Absolutely yes. We've been gradually increasing the amounts of digitization in our workflows, but in the past, often they've been to digitize adjacent steps in a workflow. What we're seeing is the potential for multiple steps – even unrelated functions – to use the same digital data, a single source of truth. For example, the designer's digital files are not just being used for manufacture, they're also being used for marketing and ecommerce. That's disruptive for all of these different dimensions.
The creative role of the designer increasingly encompasses production - With greater responsibility - how must designers adapt?
I think this change is subtle, or at least it ought to be! 30-40 years ago, a designer (in another industry) wouldn't have thought it was their responsibility to make a paper print of their design in colour – now colour printers are commonplace. In the textile space, designers might increasingly be creating their own strike-offs and samples rather than that role being someone else's responsibility. You might want to do that because of speed and efficiency – you don't want to wait (hours, days or weeks) for a strike-off to come back before you can iterate on your design and sign-off. But to achieve this, the designers shouldn't be doing the work of the off-site sample maker. If the tools exist to get a sample at the click of a single button, why shouldn't the designer be the one that presses the button?

It's the responsibility of the equipment manufacturers to make the production processes easier to use and more accessible (think of desktop T-shirt printers which have largely simplified this process already). Hopefully, designers will get a better appreciation of the production process and be able to use that to benefit their design skills, but I'd hope they don't need to re-learn their existing skills completely. Maybe learn some efficiencies (from both sides) but we won't see designers learning the job of today's production.
In a digital supply chain – How do designers and manufacturers ensure transparency and real-time embedded data?
Simply: put all of the information is the same place, and all use the same truth. A good example would be in digital printing for cut-and-sew – a single PDF file can contain the information for the printer (the exact colours to use, the different grades of the pattern pieces, the print to be applied, any fonts to be used) as well as the outlines that need to be cut from the printed fabric for the cutter. We could even put information in the same file that says which edges need to be sew together, though we don't have the solutions to make that commonplace yet.
Can you tell us more about your recent announcement regards Aquario and Ned Graphics textile design software?
When my team started focusing on digital textile printing workflows 4-5 years ago, we identified some gaps in the end-to-end workflows for designers and manufacturers – some inefficiencies in the steps, and missing features in the tools. We built a plugin for Photoshop as a proof-of-concept which we shared with invited testers in our prerelease program as "Adobe Textile Designer" to test some of our theories and improve our understanding while enabling beta users to apply our thinking to their workflows.

One thing we learnt was that although we're experienced in digital printing and manufacture, what we need to do as an industry is to empower all users and components to improve their efficiency – from individual users and studios up to major brands. We've announced a partnership with Aquario Design and NedGraphics which will see them launch products targeted at designers that use Adobe Textile Designer technology and produce files that are compatible with the Adobe PDF Print Engine for manufacturing. Today, I'm focused on delivering the 'back end' solutions with our print partners and separately working with the creators of solutions for designers (like Aquario and NedGraphics) to help them build more efficient tools to drive those production workflows.
Circular design starts with the designer – How can they utilize software to eliminate waste?
Waste occurs in the supply chain in so many different places – producing a product in volume, shipping it to a retailer and failing to sell it – that's wasteful. That might be due to a technical problem in design, or simply creation of a product that doesn't appeal to the customer. You can think of many other places in the supply chain where there might be waste, I'm sure. Now, some of these might be efficient if optimized as a complete system but change one variable and the efficiency breaks down.

For example, if I need 50,000 units of a product maybe I can produce them somewhere far away and ship them at low cost per unit to my destination. But if I only want 50 or 5, I can't use the same supply chain solution because the cost is shared over a much smaller number of units. I'd be better of making those products closer to my destination even if the cost to manufacture each is higher, because the shipping will be much less.

Software can play a role in this too – for example reducing errors by including all the information that will be used by manufacturing so that it doesn't have to be communicated via a different method. We can use visualization tools in software to get a better feeling for how the product will look, even before it's made. For a designer it doesn't eliminate the need to make samples, and it doesn't guarantee that the product will sell, but it will reduce the amount of waste.

Eventually however, software will enable us to visualize the product even before it's made – so we don't have to make a product with every possible print, or every length, or every trim. And we can use those same tools for eCommerce so that our customers can choose their options even without a single product being manufactured, or any inventory being held. Just-in-time manufacturing powered by software helps avoid massive amounts of waste.
Can you explain spectral data – and what the future holds for the management of colour online and off?
Spectral Colour allows us to refer to a colour unambiguously. If I told you that I wanted to use Adobe Red, that might mean different things to different people – there's not enough information in just the name to accurately reproduce that colour on any substrate, in any lighting condition, with any technology. Similarly referring to a colour as #ff0000 doesn't allow us to fully describe how a colour should look when reproduced across any technology and device. In colour science we've developed multiple techniques to describe colours – including colourspace, reference colour systems and ICC profiles. Spectral Colour is a way of defining a colour based on the energy it reflects or emits at different wavelength – it's highly detailed and accurate and can be used in colour systems that take different lights into account (e.g. indoor and outdoor lighting).

Traditional digital colour management uses an ICC profile to refer to a colour space defining a set of colours and then use a set of numbers (typically 3 or 4) to index into that colourspace. It's good if you're describing the colours in a photograph, or the range of colours that a digital printer or a screen can reproduce (the "gamut"). The problem is that if you want to represent a single, specific colour very accurately then it's not a great solution. Spectral colour is a much more precise solution to refer to a single colour instance.

We've solved this problem in the textile world often using "colour standards" – physical sample of colours, maybe on ribbons or samples of fabric, that we give names to and that can be referred to by designers who might keep the standards on their desks and then are used to list the colors used in a product. The colour standards are then shared with the mill and matched at the time of manufacture whenever the name of the colour is referenced. An alternate to shipping a physical sample of the colour to the mill is to use a digital Spectral Colour definition which can be used to manufacture the product, and also used by quality control for testing compliance.
What advice would you give to the print creative or manufacturer as we move forward to print-on-demand?
Focus on the concept of a single definition of 'truth' - work to remove ambiguity from the information you exchange. But at the same time, don't be tempted to 'dumb-down' the information you share to the lowest common language – it's better to be more precise and not need all the information exchanged than to leave it to assumption or worse – guesswork. I've been discussing the benefits of using PDF as a single container that can contain both printing and manufacturing information for other processes, visual information and metadata. Look to see how PDF might benefit your workflows – you can find more here. https://www.adobe.com/go/textiles
If you had a wish list – what would the future hold?
My dream is of a world where a designer can digitally create a design for a product, that they can visualize on a screen in full colour – even better immersively. That the same digital information can be used by the brand to approve the design. That the same digital information can be visualized by a customer online and that they chose to purchase it. That the same digital information is used to manufacture the product on-demand and deliver it to the customer who is delighted with the result.

We're close to achieving this reality, but it's not commonplace yet let alone scalable to any product. It's not quite as simple as I describe – fit and feel is of course important, and there's still more innovation to come.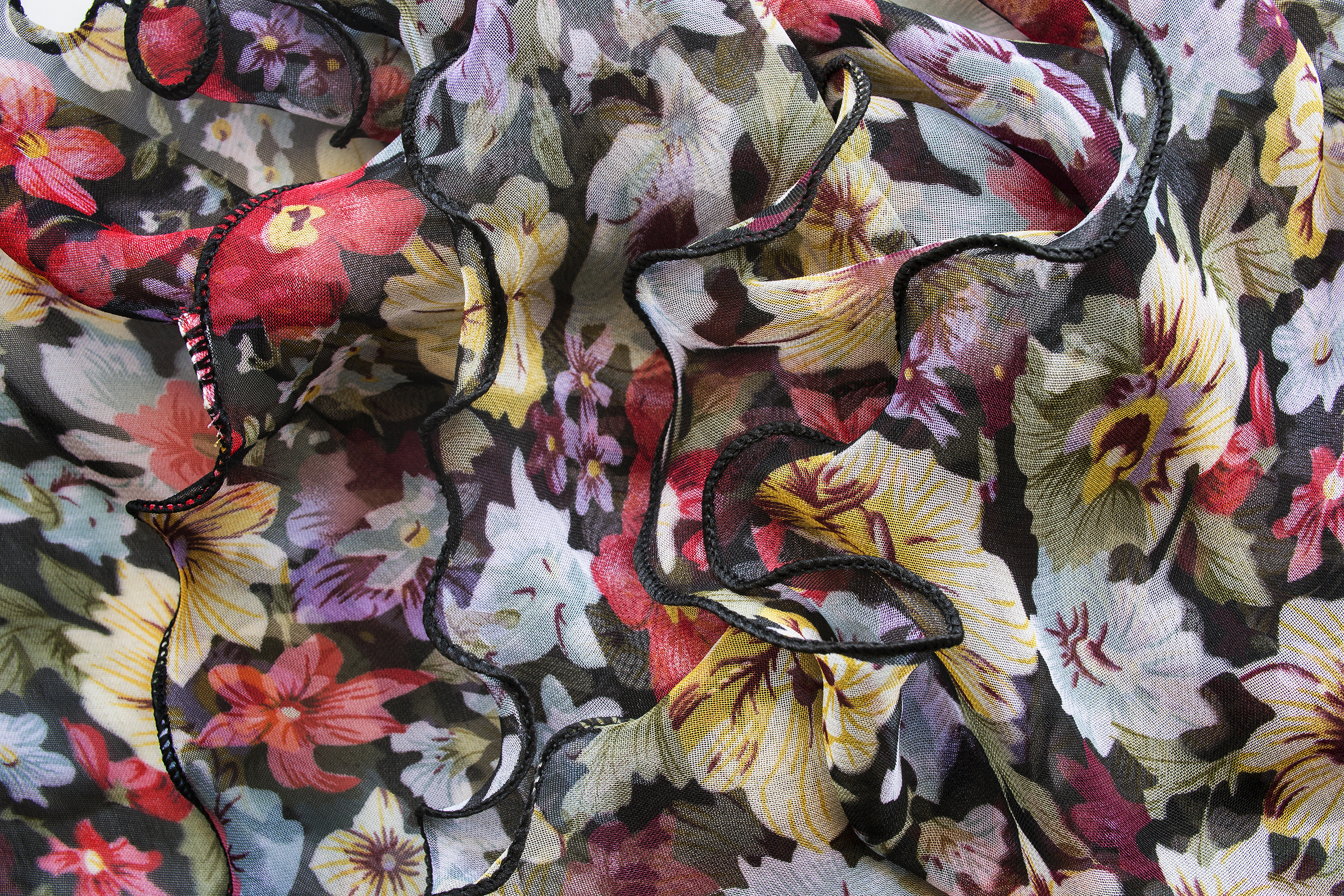 The pandemic has been disruptive to the way we work – I don't think we've seen all the aftershocks play-out yet. "Web 2.0" happened after the dot-com bubble burst around 2000, but it didn't emerge immediately – it took a few years to materialize. Likewise, the impact of the 2007-2009 recession, which saw a big growth in 3D technology that only started to materialize in the mid-late twenty-teens. I don't think we'll see the full shakeout of what the pandemic has taught us for another couple of years.

Discover the latest innovations in digital textile printing at the Global Print Expo 2021, Europe's leading exhibition for screen and digital wide format print, textile printing and signage. Discover the latest products, network with like-minded individuals and explore new business opportunites. Register now and use promo code FESH101 ​to receive a discount of 30 euros.
Interested in joining our community?
Enquire today about joining your local FESPA Association or FESPA Direct