Features
Taking control with colour management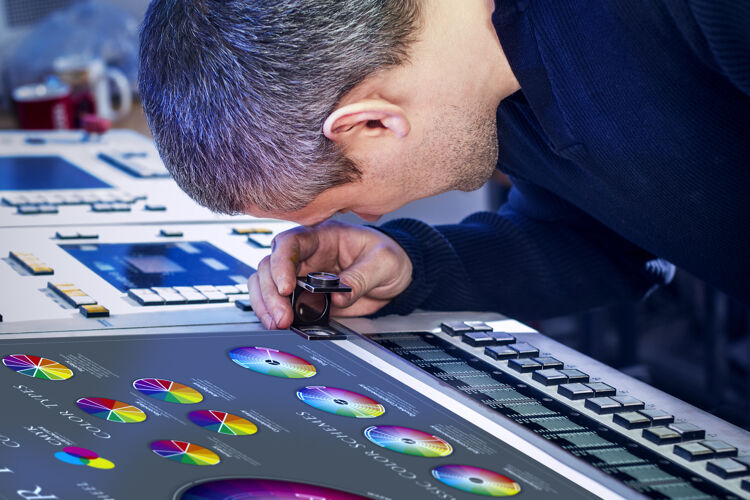 As competition increases among print service providers, accuracy is more important than ever if you are to secure repeat customers and long-term work. FESPA.com takes a look at some of the solutions to help you enhance colour management in print production.
Accuracy has always been one of the most important factors when it comes to printed work. Whether it is smaller-format work such as business cards and leaflet, or super wide-format jobs like building wraps and gigantic billboards, producing exactly what the customer asked for is critical.

This is where colour management tools and software play a vital role. By integrating one or more of these solutions as part of your production setup, you are significantly reducing the chance of error during the printing stage, therefore increasing accuracy in your work and pleasing the customer as a result.

The market is more competitive than ever and one mistake in production could put clients off from returning and instead see them switch to a rival printer. Throw in the fact that accuracy errors also mean larger amounts of waste materials during production, and the financial costs of these mistakes could be significant.

With this in mind, FESPA.com investigates some of the latest colour management tools and solutions that can help you ensure greater accuracy in your work and secure long-term working relationships with valuable clients and customers.
Meet the standards set by demanding clients
Caldera develops software for the print industry, serving the graphics and textile markets with a focus on helping customers improve the efficiency of their production workflow with advanced prepress optimisation, image processing and colour management tools.




Caption: Caldera's colour management software can run across a number of devices, making access easier for customers

Sebastien Hanssens, vice president of marketing and operations Caldera, said that as colour management is critical in any printing business, having the proper software that guarantees colour accuracy, consistency and repeatability is important.

"We need to remember that we work for brands that are looking to attract consumers towards their products, whether it is through visual communication, printed products that you wear or use to decorate your home, and packaging," Hanssens said.

"Brands will be demanding that the colours be on the spot when the prints are delivered. The printers must therefore be able to produce the correct colours, which match the brands and designer expectations.

"Colours are science and can be measured, but managing colours requires having a fine-tuned workflow in place to make sure the printer and ink and media combination is delivering accurate output."

So, what should printers be looking for when it comes to investing in this type of software? Hanssens recommends speaking with software companies that know colour management and have focused on developing features of their product offering that will help them achieve colour output accuracy.

"This translates into features that enable building colour profiles, managing spot colours and having integrated colour libraries," he said. "Printers should also look closely at the companies developing the software; do they deliver colour management training, can the help with/support making profiles, do they have partnerships with the leading colour libraries, and so on."

In terms of what Caldera can offer to help with colour management, the company recently launched the latest version of its legacy RIP software in the form of Version 14, with new features constantly being added as and when they are developed. Customers who have subscribed to the CalderaCare annual support and maintenance contract have access to the new features as they are developed and do not have to wait for a new version.

"We are currently working on new features, which will help customers with their pre-press and job management tasks," Hanssens said.

"Much of the colour management developments are linked to the new printer technologies and capabilities, As the hardware and printer technologies evolve, new features are incorporated into the software with a continued objective of keeping things simple for the printer and helping them get the most out of their printers."
Colour is critical across the entire business
Another company well equipped to help print businesses with their colour management needs is ColorGATE, which operates as a subsidiary of Ricoh. ColorGATE started out as a specialist in RIP and colour management for digital, but quickly expanded into industrial printing.

Oliver Luedtke, chief marketing officer of ColorGATE, said colour management software is critical for all modern print businesses as it is key to keep colour consistent throughout the entire company.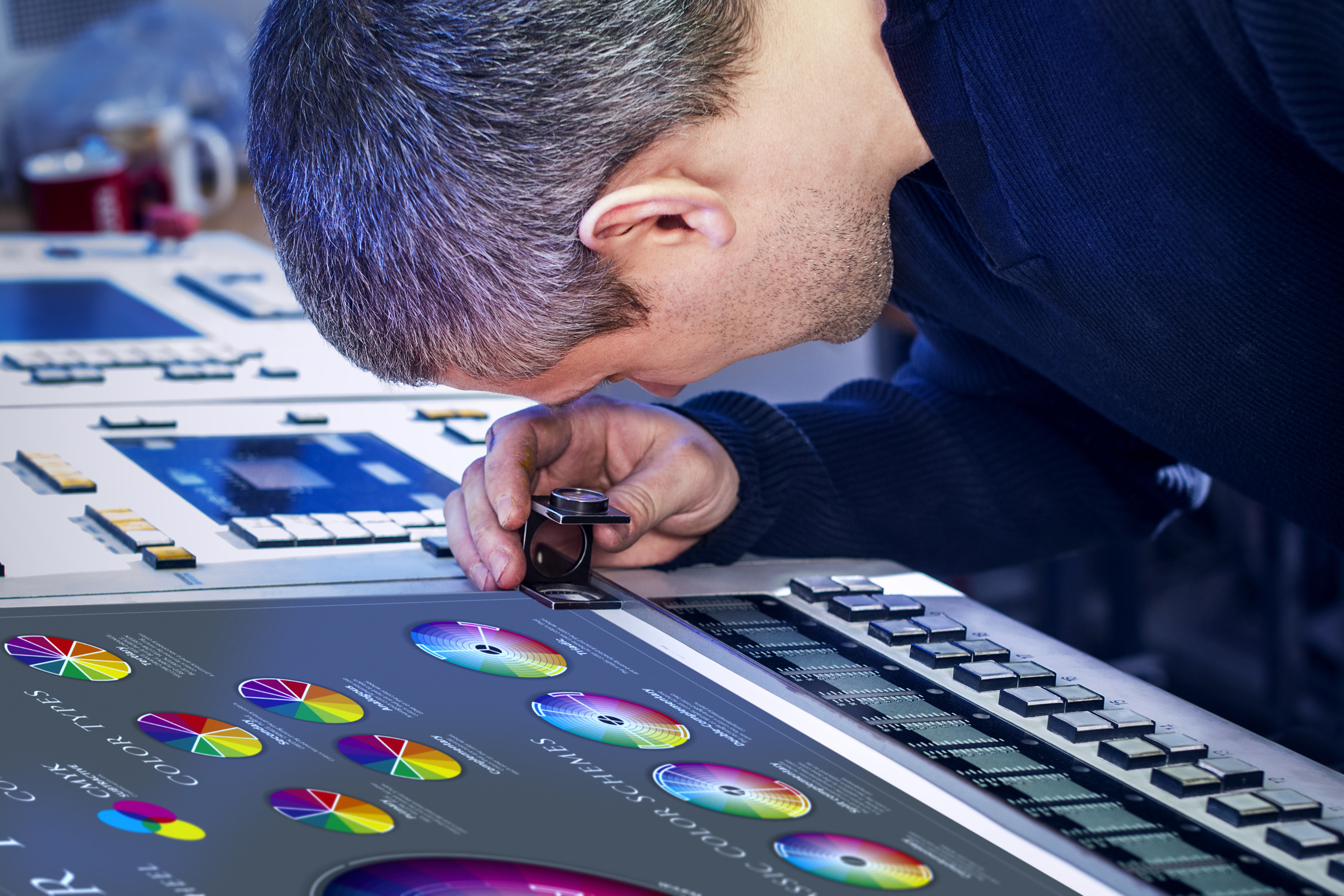 Caption: According to ColorGATE, colour management software is critical for modern printers as it is key to keep colour consistent throughout the entire company

"It starts with marketing and sales: the pitch and the samples that printers use to their customers must reflect what production will deliver," Luedtke said. "In the graphic design stage, you need to create a realistic expectation of what the printed product will look like.

"In production, you might work with quite different kit from different vendors, from the litho press to the digital production printer to the device that prints the coffee mugs. Of course, when you deliver different items to a brand as part of a larger campaign, they still want their corporate colour to be accurate.

"If you don't manage colour, it will reflect on your image and reputation, and this would be dangerous in times of social media and real-time customer feedback."

When it comes to investing in software, Luedtke said printers should pay as much attention to their purchase as they would do with hardware. He said as so many companies consider RIP and colour management as an accessory to their printing system, there are many solutions that do not even compare.

"My recommendation would be to take the topic seriously, consider carefully which role colour plays in your company and value chain and what you expect from software," he said. "Pick a vendor with a track record that does not only see its software part.

"The more the software vendor understands your business and can develop a strategic concept with you, the better. The vendor also needs to be able to offer services and consulting if needed. The right partner will team up with you to ensure that you production keeps running and keeps running within parameters."

Looking at ColorGATE's range of solutions, its signature product is Productionserver, a RIP and colour management package available in different configurations for different jobs. The product was recently updated to its latest version and users with a maintenance contract or subscription can access the upgrade for free.

Last year, ColorGATE also introduced Custom Create, a powerful web-to-production solution that connects print buyers, designers, brand owners and print service providers in a way that Luedtke said is beneficial for everybody on the platform

Also available from ColorGATE is ColorEqualizer, a new lean tool that helps textile designers and printers to align their expectations and match colour between design and production, while ColorGATE also launched its Professional Color Management Services (PCMS) and a new version of its Rapid Spectro Cube Profiling solution.

"There are many trends in the industry, cloud computing, additive manufacturing, industry 4.0, workflow integration based on API technologies; we watch all of them closely and have several developments underway," Luedtkes said. "What we offer today already are modular, subscription-based products which are also increasingly sought for."

Ensuring colour is accurate and matches customer expectations is critical for modern print companies to retain valuable clients and secure repeat business. Colour management software is one of the best ways to ensure you are hitting your colour targets, and with new products and updates coming to market all the time, there is plenty of choice out there for printers.




Interested in joining our community?
Enquire today about joining your local FESPA Association or FESPA Direct