Features
Taking control of colour management in a wide format PSP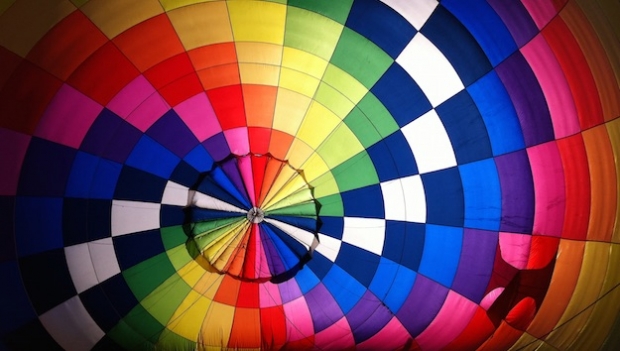 With companies in today's industry facing more competition than ever, Rob Fletcher investigates how colour management software can put some black back into their accounts books.
Colour quality and continuity are two of the most important considerations in the modern printing process
Customers are becoming ever-more savvy when it comes to colour on print and will pressure print service providers to meet their requirements. One of the most effective methods of ensuring colour meets the standards set by clients is the use of colour management software, which helps print companies monitor the colour of printed work.
At FESPA 2017, visitors will be able to learn more about this software, as well as speak with experts in the field to find out what it can do for their business and how it can help improve the quality of printed output.
Taking place from May 8-12 in the German city of Hamburg, the event will host a number of companies that have solutions for those visitors hoping to boost their colour management capabilities.
Aurelon is one such exhibitor and be discussing colour management options on Stand D61 in Hall A4 of the show. The company offers a number of solutions to the print market, with the aim of giving users more control over colour handling in all types of workflow.
In a statement on its website, the company said: "Aurelon provides several colour tools for the editing, conversion and management of colours by imaging professionals. We enable the full control over colour handling and we developed a proofing solution for every type of graphic arts printing, digital, offset or flexo.
"It supports any workflow, ICC-compliant or otherwise, that requires intermediate and contract proofing of jobs that have been separated into the individual colour channels destined for actual production."
Another exhibitor that may be of interest to visitors seeking colour management solutions is Colorgate, which will be based on Stand B40 in Hall B1 Upper. The company offers a host of solutions in this area, including the aNy Color Profiler Module 3+4 ch (NPFM4), which enables ICC profiling of any colour set above the standard process colours, with three or four colour channels.
In addition, the Multichannel PSD Module can handle multichannel files via a processing workflow, while the Express Profiler Module (EPFM) allows for the creation of new ICC profiles based on existing profiles, enabling fast and easy output on devices used in production.
Aside from the many exhibitors on the show floor, visitors will have access to a series of informative seminars at FESPA 2017.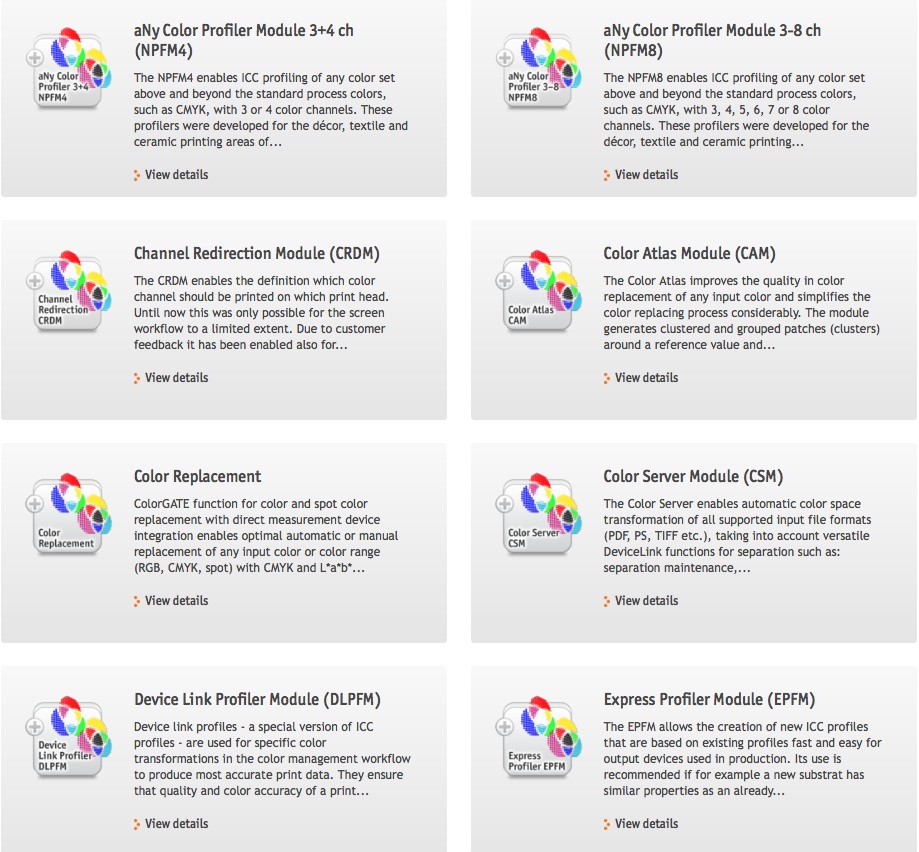 Colorgate offers a wide range of colour management modules, suitable for various types of print production.
One session that could well be of interest to attendees seeking colour management advice is 'Colour Management for Print Service Providers', which will be presented by Graeme Richardson Locke, sales and operations director at Vektor.
Colour is undoubtedly one of the most attractive aspects of a print and ensuring that this meets the standards of a client is critical for print companies. Through the use of colour management software, this will make the process of checking colour and addressing issues much easier.
Register today to attend FESPA 2017 and save 70€ entry fee
Industry members that are keen to learn more about the latest software solutions for colour management should visit FESPA 2017.
Taking place from May 8-12 at the Hamburg Messe, in Hamburg, Germany, the exhibition will play host to many major brands from across the global market.
For more information on the event, the companies that will exhibit and to access to full list of seminars, please visit: www.fespa2017.com
Delegates can save 70€ entry fee to the exhibition by registering via the website and quoting reference code: FESG702. Discover how a visit to FESPA 2017 can benefit your business and register today.
Interested in joining our community?
Enquire today about joining your local FESPA Association or FESPA Direct