Features
Sustainable solutions for industrial print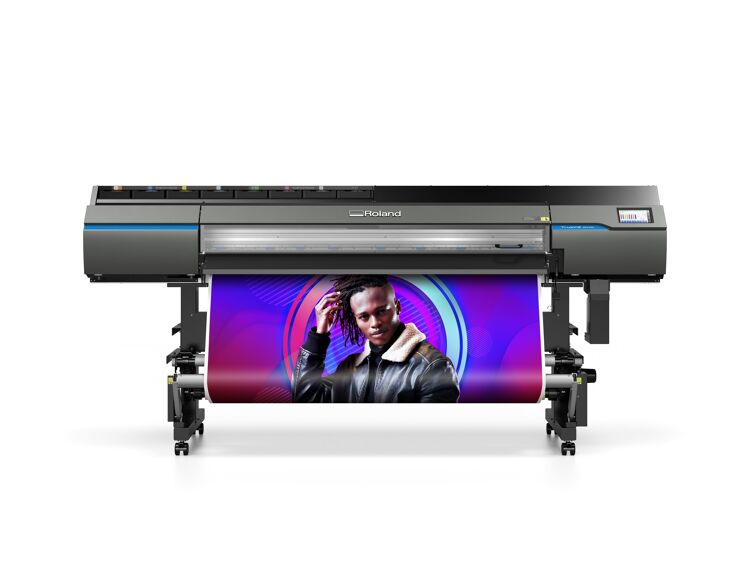 With sustainability very much at the forefront of print companies' minds as they respond to rising market demand, Rob Fletcher takes a closer look at some of the more environmentally friendly solutions for industrial print production.
There is no escaping the subject of sustainability both within the printing industry and outside of work in other areas. Whether we are talking new recycling schemes for local communities or looking at the latest electric cars to get us from A to B, everyone is on the lookout for ways to become more planet friendly.

When it comes to print production, there are plenty of way for print businesses to make the move to become more sustainable, with solutions and services available across all areas. One such segment is industrial printing, with the latest printing press technology allowing users to operate in a greener manner.

Here, FESPA.com picks out some of the more sustainably minded industrial print solutions, the technology behind these presses and the benefits they offer to users across the global print industry.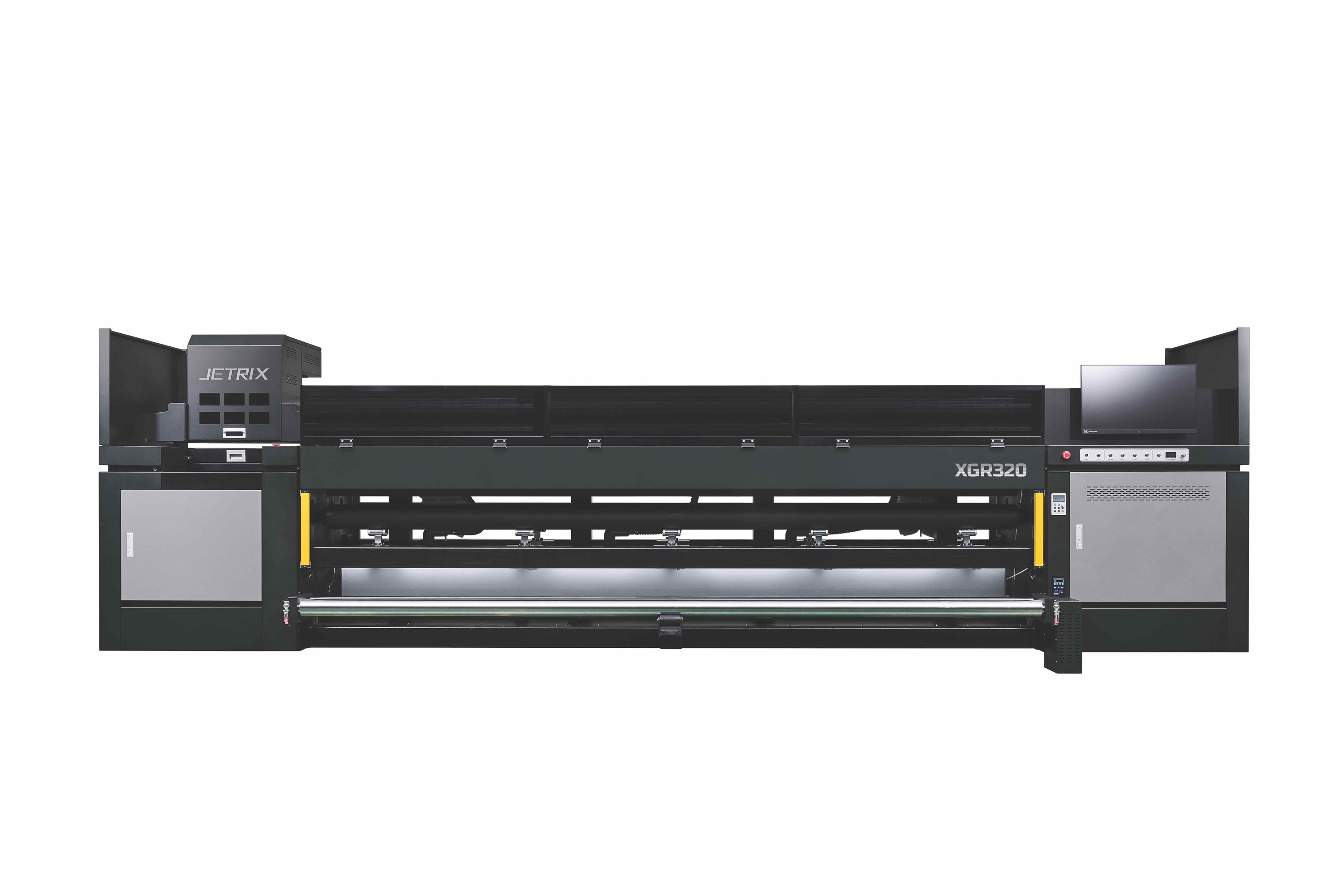 Caption: The Jetrix XGR320 is among the range of Jetrix flatbed and roll-to-roll LED UV printers available from InkTec Europe
Prioritise environmental considerations
First up in InkTec Europe, which provides a number of industrial printing solutions to the market. Julian Mennell, national hardware sales manager, said print companies need to prioritise environmental considerations for various compelling reasons.

"Firstly, for environmental responsibility," Mennell said. "Industrial print processes typically involve significant resource consumption and waste. Minimising this impact is crucial.

"Secondly, adhering to environmental regulations is vital. Non-compliance can lead to legal consequences and fines, potentially harming a company's reputation and finances. Moreover, eco-friendly practices can lead to cost savings, reduced energy use and waste disposal expenses.

"Furthermore, there's a growing market demand and customers increasingly favour sustainable choices. By positioning as an environmentally conscious print provider, businesses can attract and retain clients, while also offering a competitive edge and enhancing brand reputation. Environmental responsibility is not just ethical but also makes good business sense."

So, what should print companies be looking for in environmentally friendly industrial print machinery? Mennell printers should prioritise environmental credentials at every level.

"When looking at industrial print machinery, the obvious is to seek energy-efficient equipment, while using eco-friendly inks and materials," Mennell said. "This sits alongside actively minimising waste through efficient printing processes, and ensuring proper recycling and disposal practices are adopted. The latter should extend through to customers too - encouraging them to recycle or repurpose their print once it is finished with."

As to what InkTec Europe can do to help, the supplier offers a range of Jetrix flatbed and roll-to-roll LED UV printers, which, Mennell said compared to old technology, deliver several benefits.

Mennell picked out the latest UV technology as example. The LEDs last up to 10,000 hours, which, depending on usage, can last as long as five years or even the printer's lifetime. He also highlighted how users can enjoy consistent output with no lamp change, which will also cut down on consumable lamp costs.

There is no mercury disposal required with these latest models, while no ozone gases are produced, removing the need for extraction and additional energy consumption. Technology can also be used with water-based, aqueous inks, which are considered to be more eco-friendly.

The Jetrix flatbed and roll-to-roll LED UV printers are also more efficient as lamps can be switched on and off instantly with no warm-up time, resulting in greater productivity and quicker operation. In addition, as LEDs have a lower energy consumption than mercury bulb lamps, they therefore create longer term and higher ROI, Mennell said.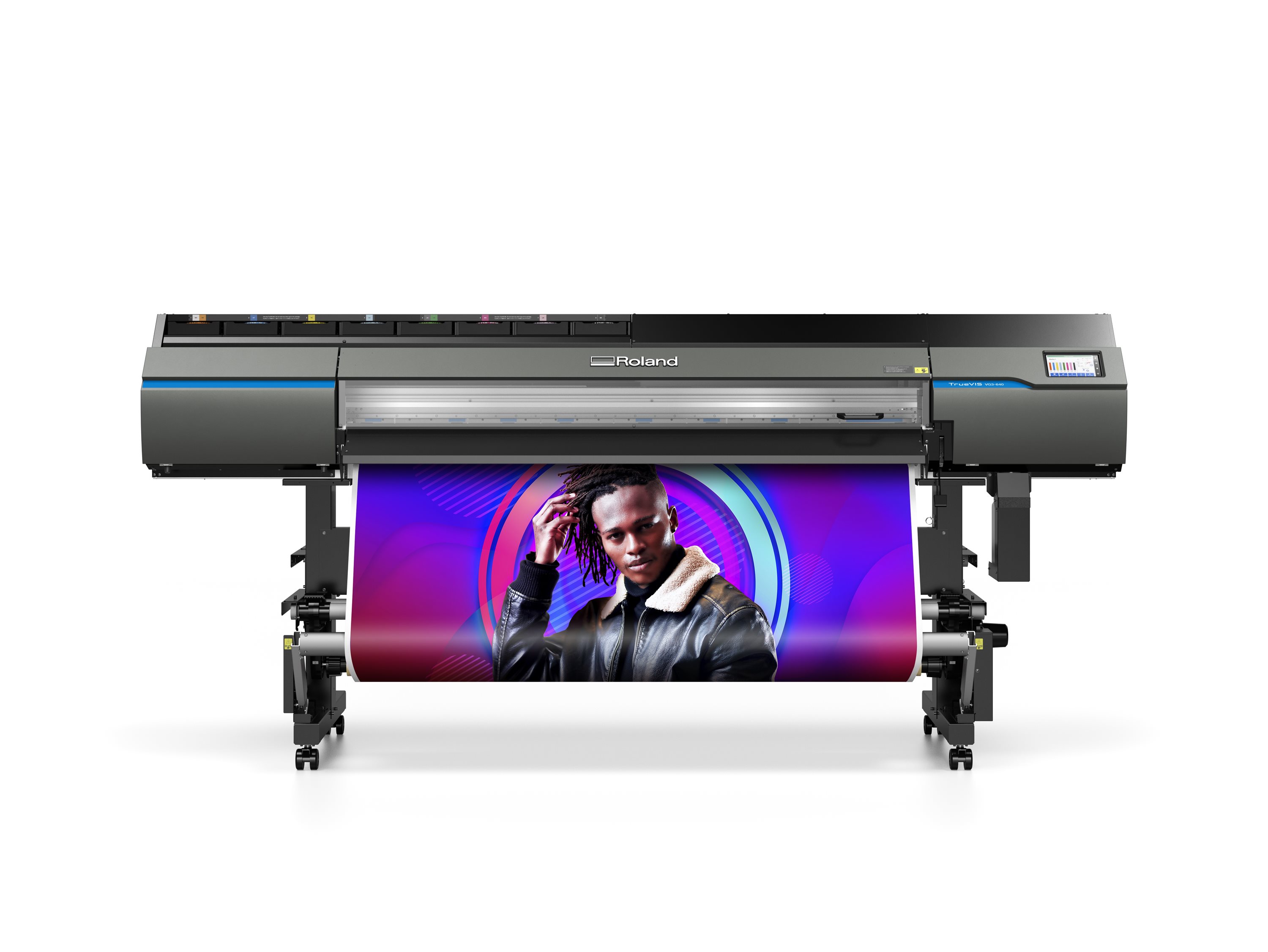 Caption: Roland DG's new TrueVIS VG3-640/540 large-format inkjet printer/cutters have an approximate operating power of 1,090W
Commercial opportunity
Elsewhere and Roland DG also offers a number of industrial print solutions to customers. Encarna Luque, product manager at Roland DG, said as environmental, social and corporate governance is in the consumer spotlight slowly rising as a priority within the purchasing cycle, printers need to respond.

"With more environmentally conscious consumers, there is a commercial opportunity for industrial printers to incorporate sustainable thinking into their manufacturing cycles - whether that be through the use of sustainable substrates, inks, or machines," Luque said.

Luque said Roland DG's products are used in a range of day-to-day industrial operations, and as such are designed and developed with energy-efficient operation in mind. An example of this is the new TrueVIS VG3-640/540, a range of large-format inkjet printer/cutters that have an approximate operating power of 1,090W.

Luque explained even with additional options, power consumption remains below 1,800W to achieve both energy-saving operation and a high level of quality. Additionally, all Roland DG printers have automatic sleep mode, designed to minimise power consumption as much as possible when on standby - dropping power consumption to 50W during sleep mode.

"Print shops should subconsciously be assessing every aspect of their industrial printing operations - and a central part of that for them, alongside their machine's power efficiency, is the inks that they use," Luque said.

"At Roland DG, we are using Greenguard Gold-certified TrueVIS INK for our new TrueVIS range. Formatted exclusively for Roland DG's TrueVIS printers/cutters, the inks are virtually odourless - not requiring any special ventilation or environmental equipment. The water-based, fast-drying inks also offer a wide colour gamut, rugged scratch resistance, broad support for uncoated and coated media, and three years of outdoor durability."

Luque also highlighted how RolandDG has equipped its printers with Roland DG Connect software. The software enables printshops to monitor multiple machines for errors and has a built-in tech support chatbot that can answer to customer error requests.

Finally, Mimaki Europe said it has been focusing on enhancing its UV LED printing technology as a more sustainable and cost-effective alternative to other print methods. Marc Verbeem, supervisor for product management at Mimaki Europe, explained as there is no need for drying time or heaters in UV printing, this means reduced energy and time consumption.

"UV printing also reduces ink usage due to its higher ink yield and minimal ink flushing compared to other technologies," he said. "Thanks to this superior energy efficiency, lower ink consumption, lower VOC emissions, and versatility, UV LED printing is a standout choice.

"At Mimaki, we offer both roll-to-roll and flatbed UV printing solutions that can produce vibrant colours and incredible textures on almost any type of media, including rigid materials like glass, tiles, wood, and aluminium, as well as flexible materials like wallpaper and canvas."

For industrial printing, Verbeem said customers primarily use its UV LED flatbed printers, the first of which was launched in 2009. Over time, Verbeem said these flatbed solutions have evolved to become faster, higher quality, more user-friendly, and compatible with a wider range of materials.

He gives the example of the 2.5D Texture Maker, which allows customers to produce multi-layer printing of up to 17 layers at the touch of a button. For more affordable entry-level models, the Mimaki JFX200 has proved popular.

"This innovation has expanded the application possibilities once again and opened doors to new business opportunities for our customers," Verbeem said. "Our latest models such as the JFX600-2513 also offer productivity on an industrial scale and can be integrated into production workflows.

"Printers should be looking for printing equipment that ensures low environmental impact and achieves low energy consumption, as well as evaluating the manufacturer's commitment to using eco-friendly materials and sustainability. In addition, it is key to ensure a certified supply chain and to leverage green-certified substrates and health-friendly inks and consumables."

Print companies need to work with their customers to come up with solutions that will meet both their own needs and those of the end user. The good news is that there are plenty of industrial print options to help you in your mission!
Interested in joining our community?
Enquire today about joining your local FESPA Association or FESPA Direct