Features
Sustainable certification for the digital textile printing supply chain - natural fibres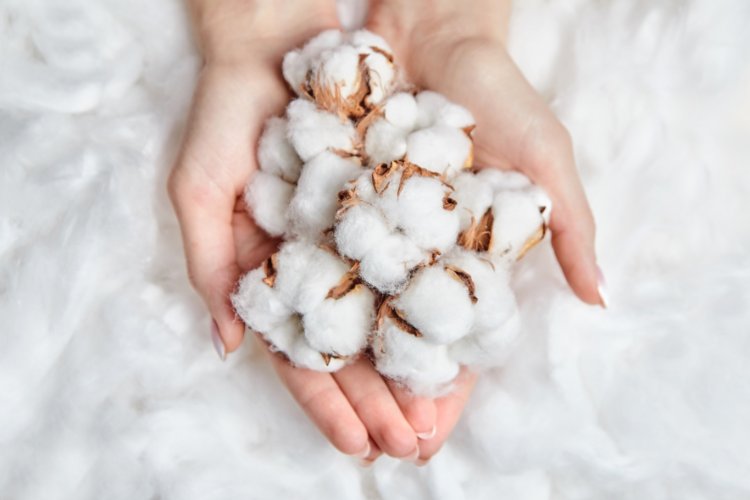 In chapter 1 of a series of articles regarding sustainable certifications in the digital textile printing industry, Debbie McKeegan discusses natural fibres. Now more than ever the implementation of the UN Sustainability Development Goals in the textile supply chain is key.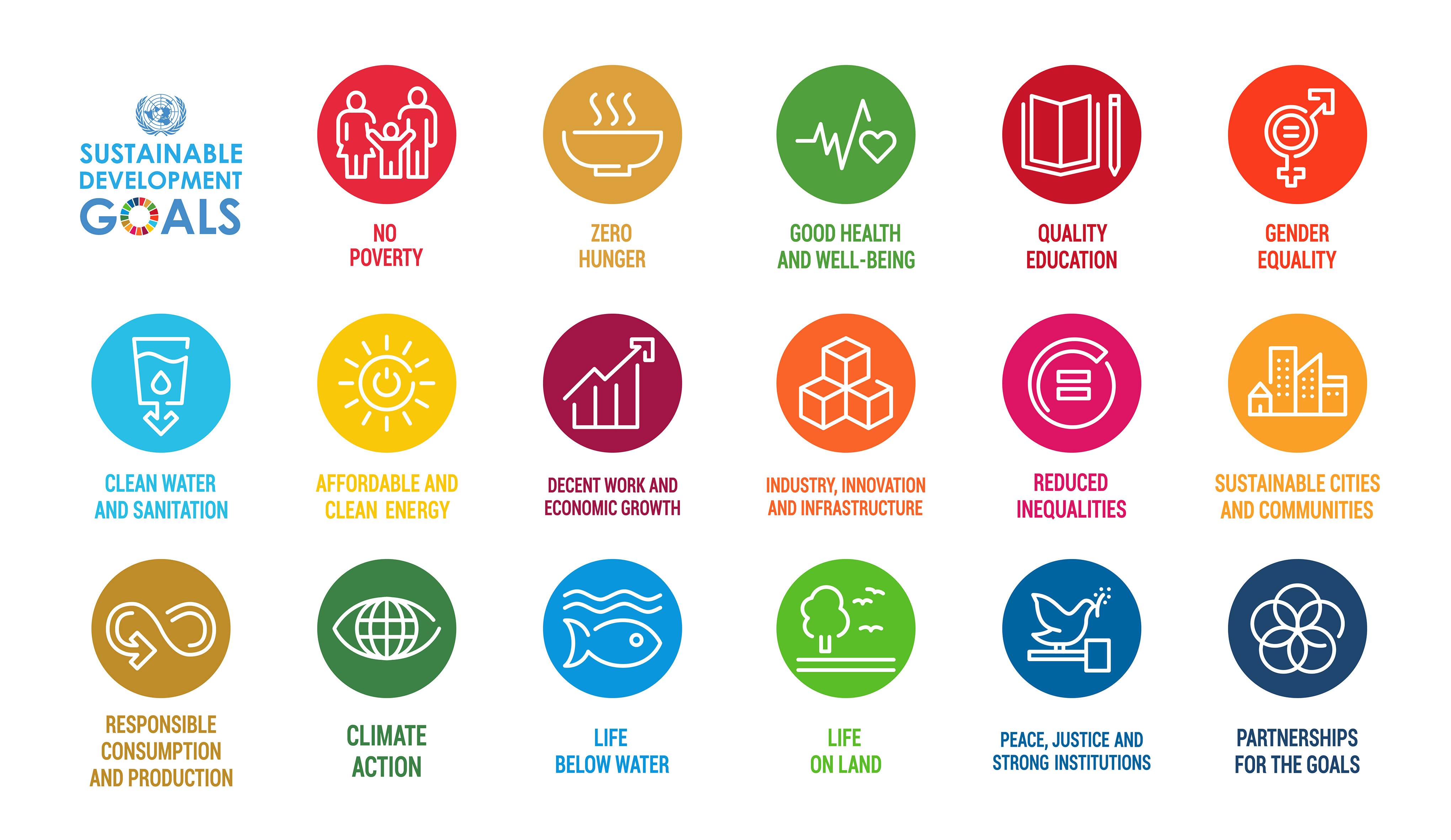 Caption: As the consumers awareness of sustainability builds, the implementation of the UN SDG (Sustainable Development Goals) and associated business objectives continues to rise to the top of many business agendas.

The Textile supply chain must adapt to ensure that the demands of the end consumer are met, and importantly that commerce will build and thrive for the future. Failure to address sustainable best practice will damage any business and must not be ignored, this is a fast growing, essential agenda for businesses regardless of size. Proof of sustainability in Textiles is becoming an integral part of any winning proposition in the increasingly ethical and responsible Textile Marketplace.

Environmental Claims such as 'eco-friendly', 'renewable', 'sustainable', and 'organic' are widely used. To avoid greenwashing whereby such claims are of little value, unless products are verified by rock-solid certification, delivering clarification, alongside transparency is now paramount, and holds an integral value to the end-user.

All certification, though, has to be seen against the background of the structure of the U.N. Sustainable Development Goals (SDG's) which provide an asessment framework and achievement objectives that outline 169 targets to be achieved by 2030, and over 232 indicators for measuring progress.

As far as Textiles is concerned SDG 12 has specific relevance and provides a focal point for current certification: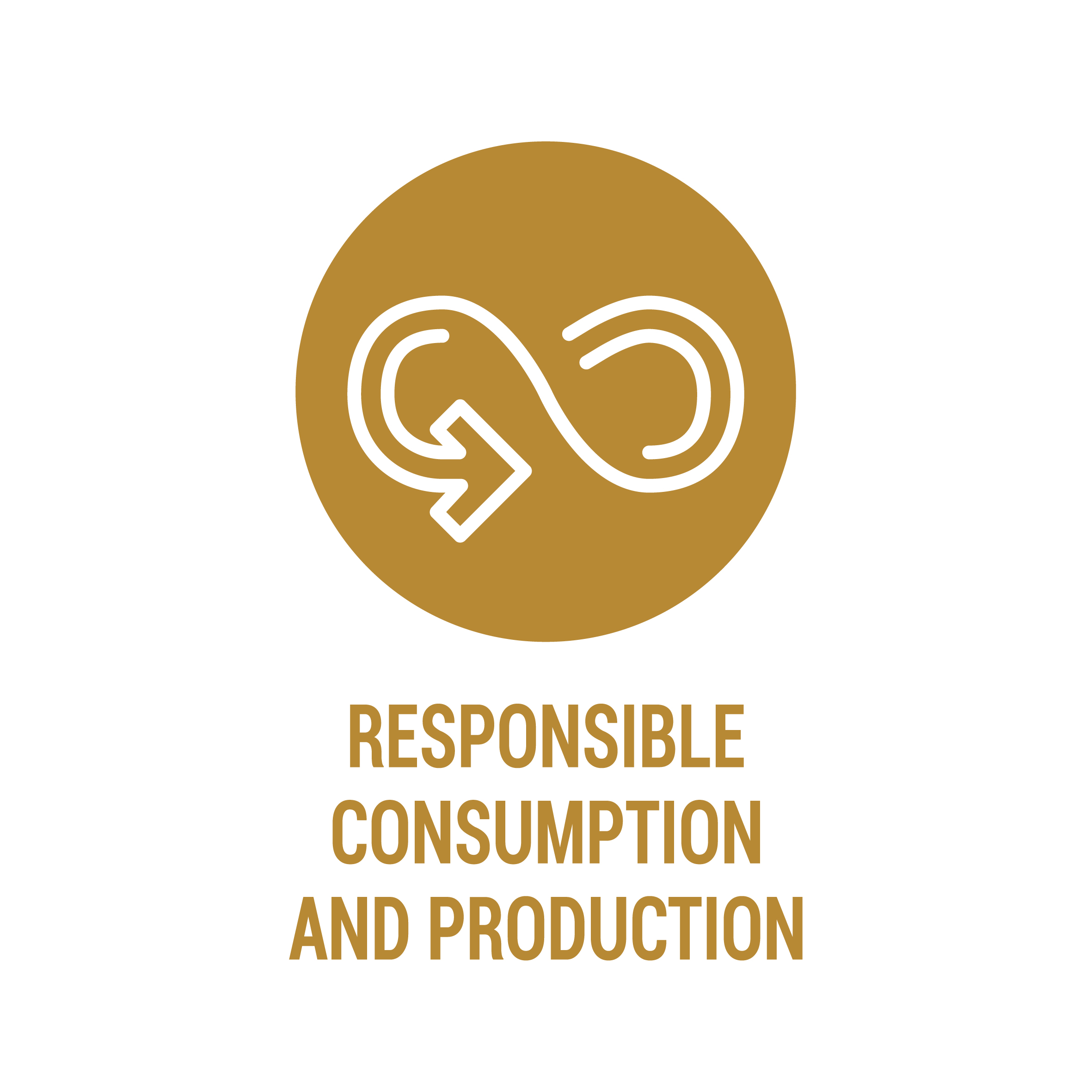 Caption: SDG 12 lays particular emphasis on Responsible Consumption and Production.
Achieving economic growth and sustainable development requires that we urgently reduce our ecological footprint by changing the way we produce and consume goods and resources. We are urged to promote the efficient management of our shared natural resources, and the way we dispose of toxic waste and pollutants.

Importantly, businesses and consumers are encouraged to recycle and reduce waste and move towards more sustainable patterns of consumption by 2030.

The United Nations has set up the framework, and, amid concern over climate change and global warming, the consumer has become more and more discerning. The Consumer is increasingly examining all Textile products rigorously to see what sustainable standards they conform to, and what degree of confidence they can have in manufacturers claims of sustainability.

Naturally they look to internationally accepted verification and certification credentials to give them the confidence that the product they wish to buy conforms to their view of the eco-system. Available international certification provides a wide spectrum of verification with varying degrees of relevance to the Digital Textile Printing Industry, because the supply chain for Digital Textile Printing is much longer and more involved than many realise.

Digital Printed fabric begins in the field, forest or refinery where the fibres to spin the yarns that make the fabrics are created. Weaving or Knitting transforms the yarns into the raw fabrics, ready to be prepared for print. In this the first of a series of articles that address the certification of Textiles we are to concentrate of Natural fibres. After weaving fabrics are prepared for printing, whereby they are then scoured, bleached and coated, using a variety of chemical compounds to prepare them for Digital Textile Printing.

Sustainable textiles begin with sustainable materials produced by sustainable processes.

This provides a division of certification between, materials that use Natural Fibres (Chapter 1) and materials that use Synthetic Fibres (Chapter2).

Both of these sub-groups have a claim to sustainability, Natural Fibres through certified growing, cultivation and processing methods, and Synthetic Fibres through certified re-cycling processes.

Certification for Natural Organic Fibre Fabrics which include Cotton, Linen and Flax, and Silk which starts with organisations such as The Global Organic Textile Standard (GOTS) where only textile products that contain a minimum of 70% organic fibres can become GOTS certified.

All chemical inputs such as dyestuffs, surfactants and auxiliaries used must adhere to rigorous environmental and toxicological criteria. For any wet-processing unit involved, a functional and effective wastewater treatment plant is compulsory, and all those certified must comply with extensive social norms and standards.

The key criteria of GOTS, is its quality assurance system and the principles of its review and revision procedure which are comprehensive.

GOTS certification is robust, reliable and wide ranging, it is widely respected, giving certainty to Textile products that profess to be organic.

Alongside GOTS another series of wide ranging, reliable and trusted Textile standards are the certifications provided by OEKO-TEX®.

Three main OEKO-TEX® standards are of vital importance:
First, 'Made in Green' by OEKO-TEX®is a transparent labelling system for Textiles that verifies that an article has been tested for harmful substances.

The testing is carried out in accordance with the OEKO-TEX® Standard 100 which also guarantees that the textile product has been manufactured using sustainable processes under environmentally friendly and socially responsible working conditions.

The 'Made in Green Label' is unique in that it creates complete supply chain transparency where the unique product ID on the label shows which production establishment, in which country, produced the labelled article.

Next from OEKO-TEX® is the ECO-Passport designed for suppliers of Textile chemicals and compounds. This provides for an independent certification system analysing each individual component of the chemical, colorant or auxiliary being used, and testing them for the presence of harmful substances in unacceptable concentrations as defined by the annually updated OEKO-TEX® banned substances and limit values.

With very specific limits and rigorous testing criteria the ECO-Passport is widely respected certification used extensively by many manufacturers.

Finally, from OEKO-TEX® comes the widely used and popular STANDARD 100 by which provides a labelling system for textile products.

When a textile product has the STANDARD 100 label the consumer can be sure that every component of the article from threads, to buttons, to printing and dyeing has been comprehensively and independently tested for harmful substances according to the OEKO-TEX® criteria catalogue.

The OEKO-TEX® criteria catalogue contains all known international chemical and substance regulation employing, and in many cases, going beyond, recommended limit values.

As with GOTS, OEKO-TEX® provides a substantial and transparent framework for certifying sustainable Textile Products, a framework that is trusted by consumer and manufacturer alike.

Finally, for Natural Fibres, the influence and presence of the Better Cotton Initiative has to be mentioned.

The Better Cotton Initiative (BCI), a global not-for-profit organisation, exists to make global cotton production better for everyone involved in the cultivation, processing and production of cotton goods. The BCI provides on the ground training and guidance for over two million cotton farmers in over 21 countries and its licensees account for over 19% of the world's cotton production.

To accomplish this the BCI employs its Better Cotton Standard System, which is a broad-based approach covering the three components of sustainability: environmental, social and economic. The Better Cotton Standard System, while providing an invaluable reference standard, is also designed to encourage best practice cultivation and collective action to enable Better Cotton to progress as a mainstream commodity.

BCI's standard system is reinforced because it is a member of ISEAL Alliance, the global membership association for sustainability standards. Only independently assessed members with credible, and robust standards are granted membership. BCI and its fellow ISEAL members embrace the ISEAL Credibility Principles and comply with ISEAL's internationally recognised Codes of Good Practice.

BCI's efforts to make Better Cotton a mainstream sustainable commodity is intrinsically aligned to the SDGs. Through the Better Cotton Standard System, BCI aim to embed social, environmental and economic sustainability into cotton production around the globe.

The Better Cotton Initiative embraces the SDGs holistically, and continues to drive change in a global community working to make the world a better place. Working with almost 100 Retailers and Brand members to integrate Better Cotton into their sustainable raw materials strategies, whilst strengthening and ensuring global demand.

Building a strong supply chain is essential, and BCI's demand-driven funding model means that for the supplier, retailer and brand the sourcing of cotton as Better Cotton, directly translates to increased investment in training for cotton farmers on more sustainable agricultural practices.

Whether you're a printer, designer, fabric supplier, or technology manufacturer, we must all adopt best practice and follow the UN's SDG's to thrive. We must deploy transparency and in doing so meet our customers' expectations, therefore generating growth, market confidence and new opportunities, and in doing so deliver the UN's SDG's, and inherent sustainability within the Digital Textile printing supply chain.

Interested in joining our community?
Enquire today about joining your local FESPA Association or FESPA Direct