Features
Sustainable certification for the digital textile printing supply chain
In the second chapter of a sustainable series, Debbie McKeegan discusses sustainable certification for recycled synthetic fibres.
Fabrics made with synthetic fibres such as Polyester and Nylon, are the driving force behind much of the Digital textile printing Industry. Heavily regulated both in terms of production and performance, Synthetics fabrics are, in the final analysis, created and extracted from the refinement of crude oil, and as such they are a finite world resource.

Sustainability in this group of fabrics is a difficult end to achieve, and as we continue to witness, Polyester derivatives and their associated landfill issues are a huge problem worldwide. That said, synthetic fibres also offer multiple industries strong, durable solutions for textiles across a myriad of applications.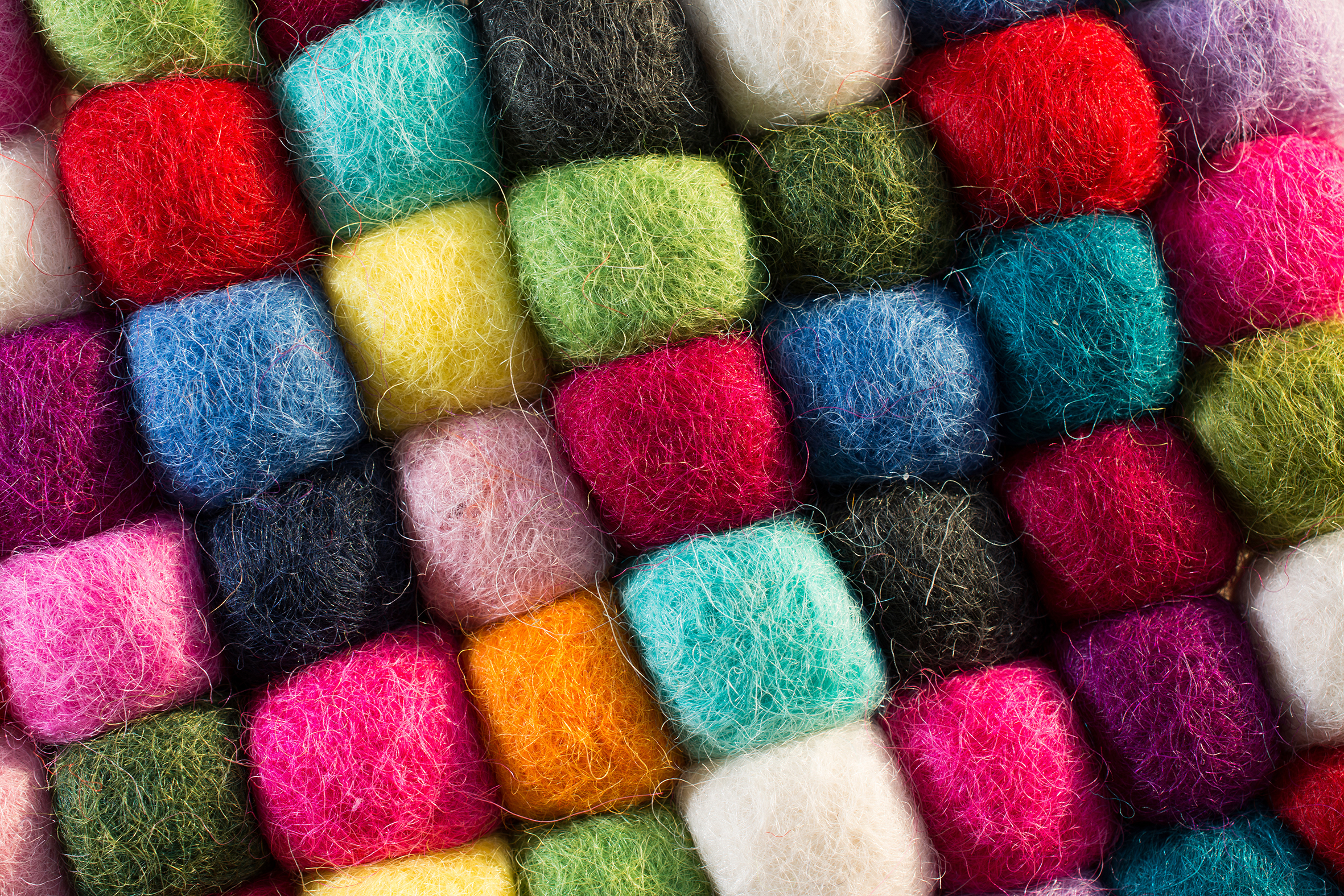 Caption: Synthetic fibres are a staple of the Textile Industry, and offer multiple sectors strong, durable textiles used across a myriad of applications.

They are also cost effective when compared to cellulose products by nature of origin but do require heavy refinement. But the burning issue with Polyester is its longevity of life, it doesn't bio-degrade and as a plastic it is responsible (in whatever form) not only for burdensome landfill, but also a vast proportion of the garbage that we spill into our oceans every second of every day.

The fibre industry isn't renown for transparency, Polyester pellets are a commodity, and as such are indistinguishable of origin, and so, how do you select a sustainable rPET polyester fabric from a sea of visibly identical synthetic swatches?

Certification is a growing demand within the textile supply chain where both the consumer, and subsequently the manufacturing sector have a new thirst for recycled products known as rPET.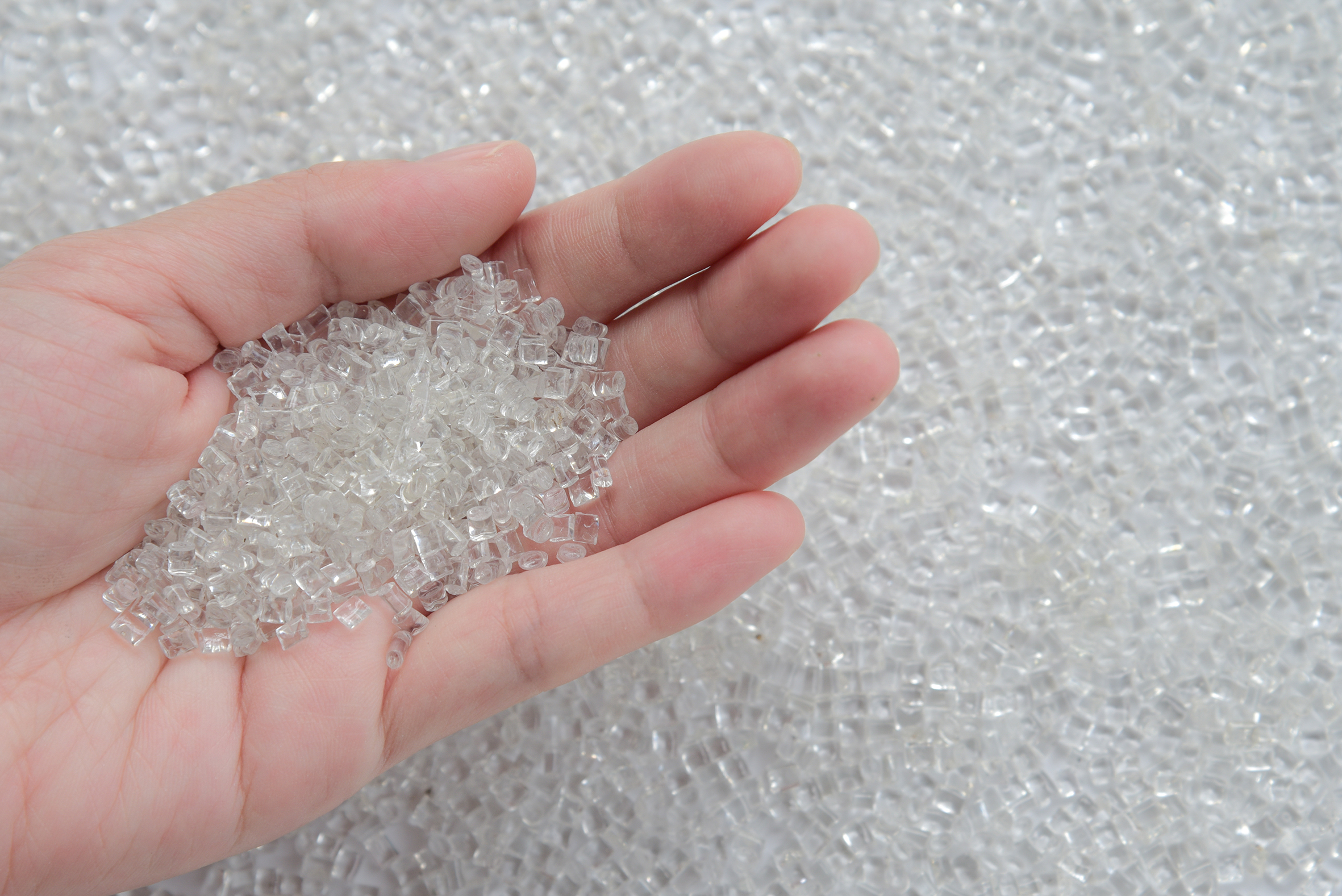 Caption: As the recycled (rPET) synthetic fibre marketplace grows, the importance of available standards and certification process is essential.

Circular design (products designed for recycling) and the Re-cycling of existing plastic-based products offers a sustainable solution to the waste created within our multiple eco-systems, and by repurposing polyester, regardless of origin, this now has a huge part to play within all manufacturing propositions. Re-processing and re-cycling are increasingly providing an elegant and effective solution to the sustainability conundrum for synthetics.

The problem is however, that re-cycling is an all-encompassing term, that is widely, and often irresponsibly used by manufacturers to promote products and gain a winning value proposition simply by the use of misleading text.

Yet, in fact, re-cycling is heavily regulated, and, through a process proceeding from The UN Sustainable Development Goals (SDG's), through ISO certification combined with specific testing, chain of custody verification, and certification protocols, products can now be reliably tested to produce fabrics where the term 're-cycled' means a lot more than the loose term so often applied by opportunistic marketeers.

The certification of synthetics is defined within with the UN SDG's, specifically SDG 12, where working through extensive tests and standards, such as ISO 14021, thus allowing for specific environmental labelling to take place.

ISO 14021:2016 specifies requirements for self-declared environmental claims, including statements, symbols and graphics, regarding products.

ISO 14021 lays down specific verification and evaluation conditions for self-declared environmental claims, meaning that the consumer can have confidence that the product carrying this label conforms to a precise and onerous regime of testing and inspection.
Important certifications: The most widely used standard for re-cycled synthetic fibres is the Global Recycled Standard (GRS), provided and administered by the Textile Exchange.

The GRS (Global Recycling Standard) is an international, voluntary, full product standard that sets requirements for third-party certification of recycled content, chain of custody, social and environmental practices and chemical restrictions.

Again, as with ISO 14021, the GRS provides brands with an avenue to prove their environmental and re-cycling claims to their customers.

Using the GRS framework, accurate labelling of product can take place, particularly exposing the transparency of the product's supply chain.

The desired effect of the GRS is to provide brands with a tool for more accurate labelling, to encourage innovation in the use of reclaimed materials, to establish more transparency in the supply chain, and to provide better information to consumers. Using the framework provided by the GRS, companies like GCL International are used to perform independent verification of any applicant.

GCL International's accredited scope for GRS includes checking the content of recycled fibres in textile products.

GCL's certification process involves a dialogue between applicant and inspector, during which base product documentation is agreed.

This is then followed up by physical inspections, supply chain audits and SOP verification. Following the completion of the inspection and audit, a report detailing the findings is provided and as a verified source once accredited, can be then be utilised by the supplier. Subject to the closure of any nonconformances or findings (if any), a certificate with TE labelling is issued, upon which the end-user can have extreme confidence that their product has a verified content of re-cycled fibres.

Similarly, SCS Global Services of California administer an extensive programme of recycled content certification and are rightly recognised for the rigor of their standards and the technical competence of their staff.

SCS can verify the GRS standard, but in addition they provide two types of certification to recognize a Company's recycling achievements.
Recycled Content Certification - The SCS Recycled Content Certification evaluates products made from pre-consumer or post-consumer material diverted from the waste stream. Certification measures the percentage of recycled content for the purpose of making an accurate claim in the marketplace.
Recycling Program Certification - The SCS Recycling Program Certification helps recyclers and reclamation facilities make credible claims about their diversion strategies and recycling rates.
As was stated at the beginning, the use of Synthetic fibres is achieved only through the depletion of finite earth resources, and therefore the recycling of post-consumer waste can have a very significant effect on this equation whilst working towards a circular economy.

Yet it goes without saying, that re-cycled product claims have to be verifiable.

As the recycled synthetic fibre marketplace grows, the importance of available standards and certification processes, as well as the testing houses that invigilate them, is also expanding, for the consumer rightly demands authenticity, and absolute transparency to make a considered sustainable purchase.

Read part 1 regarding natural fibres here.
Interested in joining our community?
Enquire today about joining your local FESPA Association or FESPA Direct