Features
Sustainability explained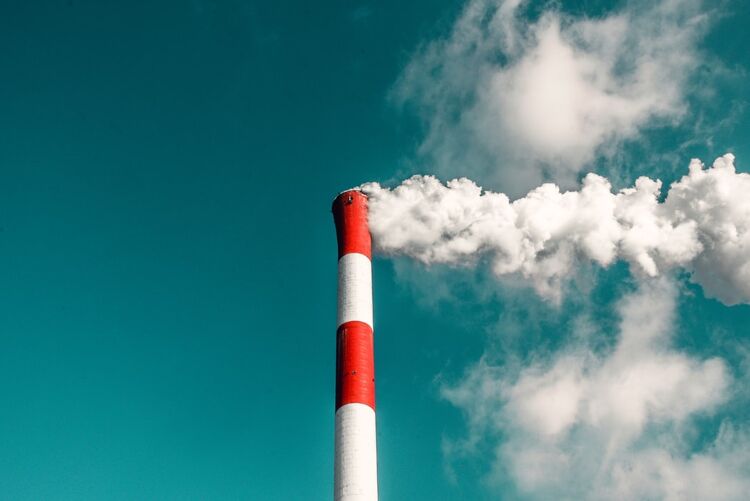 FESPA interviews Dominic Harris from CarbonQuota to discuss terminology such as GHG, net zero, carbon neutral, SBTi, SDG, climate change and biodiversity collapse.
With such an increase in news stories about climate change and the environment in the news, we are sure that everyone finds the terminology as complex as we do. We met with Dominic Harris from CarbonQuota to discuss terminology such as GHG, net zero, carbon neutral, SBTi, SDG, climate change and biodiversity collapse and he provided a brilliant summary that we're sure will be super-useful for our members.
What are greenhouse gases, and what is climate change?
Greenhouse gases occur naturally. By trapping heat inside the Earth's atmosphere they help support life on Earth. However human activity, principally through burning fossil fuels such as oil, gas, and coal, is increasing the amount of these so much that we are heating up the planet faster than nature can adjust to it, thus threatening biodiversity. We are changing the climate so much that more extreme weather is occurring such as hurricanes, floods, droughts and wildfires. As such, most scientists consider we have a window of 5-10 years to switch to sustainable behaviour and prevent the worst of climate change.
What does CO2e mean and why is it so important for the printing industry to act now?
The main culprit of climate change is a greenhouse gas called carbon dioxide (or simply carbon or CO2). 'CO2e' is the standard measure for carbon emissions created by human activity. It includes carbon dioxide as well as the other most important greenhouse gases created by human activities that contribute to climate change (e.g. methane) as determined by the UN's Intergovernmental Panel on Climate Change. These are converted to a much simpler to understand 'carbon dioxide equivalent', or CO2e.

The printing industry customers are also pushing their print supply chain to reduce their carbon emissions. for example, the supermarkets are now all focused on reducing the carbon impact of everything they do and with renewed focus on packaging, display, instore marketing, clothing and so on, the team at CarbonQuota have seen a marked increase of printers being asked to declare their carbon footprint to such businesses. And it is not just the supermarkets. The same requests are coming from companies such as Unilever and Coke, and other businesses from retail, travel, hospitality, and leisure – whether directly or via one of the print management businesses.

Print businesses need to start with a baseline of their carbon emissions so they know where to focus for a carbon reduction programme. This baseline is a technical process that should be carried out and certified by companies like CarbonQuota.

CarbonQuota does this for business like Echo House, FERO, Delta, Gardners and ImageCo in the UK, with many more overseas. Dominic Harris explained how it works "we can carbon footprint anything from a poster to a building and even a full end-to-end supply chain! The best place to start is the carbon footprint of what is under your direct control, before thinking about materials, distribution or what happens to your product at the end of its life – these can be done afterwards. Whilst many of our customers are printers, print managers and design agencies, we also deal with the mega-brands to help them drive carbon reduction programmes in their print supply chain. An operational carbon footprint starts with baselining from two years of carbon emissions as this allows for peaks and troughs from trading. We support this plan with a set of detailed recommendations to help the carbon reduction process for the next 12 months and repeat the project quarterly or annually to certify the reduction. We provide every customer with a certified report and data as this demonstrates credibility, which is especially important when publishing carbon emissions to customers. It's like getting your accountant to sign off your financial accounts".
What is the difference between Scope 1, 2 and 3 emissions?
Scope 1 and 2 refer to carbon emissions that an organisation directly controls. Scope 1 is on-site combustion of gas and oil, fuel for company vehicles, industrial usage of greenhouse gases such as CO2, and leakage from units such as refrigeration. Scope 2 refers to the purchase of electricity, steam, heating or cooling that was generated by a third party. Scope 3 is all other greenhouse gas emissions associated with the activity of an organisation, most notably in their upstream and downstream supply chain. For printers, this is paper and substrates, consumables such as inks and delivery boxes, as well as transport and distribution. Scope 3 also includes other activities such as business travel, commuting, capital goods, leases, franchises and investments – along with the processing, use and end-of-life of products sold to another organisation or to the end consumer.
What does it mean if a company has Science Based Targets for tackling climate change?
Organisations that have signed up to the Science Based Targets Initiative are committed to making change in their operations and supply chains to reduce their carbon emissions. This must be in line with the Paris Agreement to limit global warming due to climate change to 1.5oC. Many of your direct or end customers will have already made this pledge, so very soon they will be asking you to do the same.
What are the Carbon Disclosure Project and Global Reporting Initiative?
CDP is a not-for-profit charity that runs a system for investors, companies, cities, states and regions to report on their environmental impacts. Through scoring and reporting, they are encouraging transparency to encourage sustainable business operations. Similarly, the GRI covers a range of topics for sustainability reporting. Like the Science Based Targets, many corporations are now asking their supply chain to complete their own submission of their carbon footprint.
What are the Sustainable Development Goals?
Otherwise known as the Global Goals, these are a collection of 17 interlinked targets to "achieve a better and more sustainable future for all". Set up in 2015 by the United Nations General Assembly, they are intended to be achieved by 2030. They cover social as well as environmental topics.
What is Environmental, Social and corporate Governance (ESG)?
This is the process of reporting on the environmental and social impacts of business activities. Along with financial reporting, it creates the 'triple bottom line' against which a sustainable business is measured.

If you would like further information on any of the areas discussed or anything related, feel free to contact the team at Carbon Quota.

Dominic will be joining us in FESPA's next Coffee Break where we will discuss how to face the challenge of carbon footprinting print products. The webinar will take place on the 13th July 2021 at 11am BST. Register for free now.

Interested in joining our community?
Enquire today about joining your local FESPA Association or FESPA Direct