Features
Superior sustainability – analysing technology and materials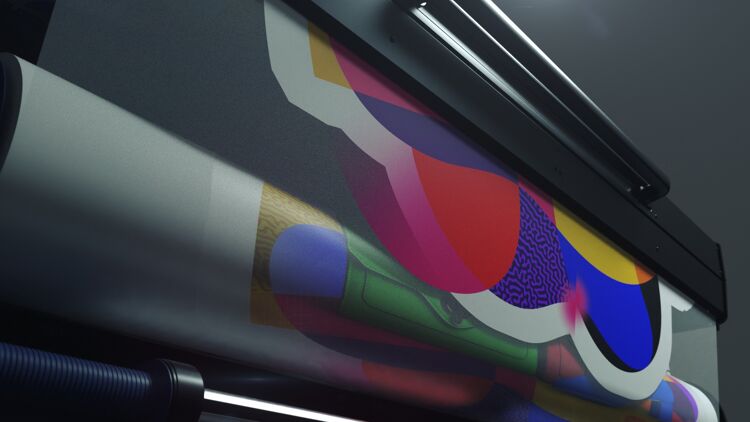 With sustainability now very much a requirement for print service providers (PSPs) rather than an option, FESPA.com takes a look at what technology and solutions companies can invest in to improve their environmental credentials.
Adopting a more sustainable way of working is now more important than ever for PSPs. If you want to keep hold of green-minded customers and win new clients that have a strong focus on the environment, then you need to ensure your business can deliver a sustainable service.

The good news for PSPs is that there are plenty of steps they can take to shine a greener and more planet friendly light on their business. While simple measures such as encouraging staff to recycle cans and sorting print waste into the correct bins can go a long way, there is also the option to change the equipment you work with.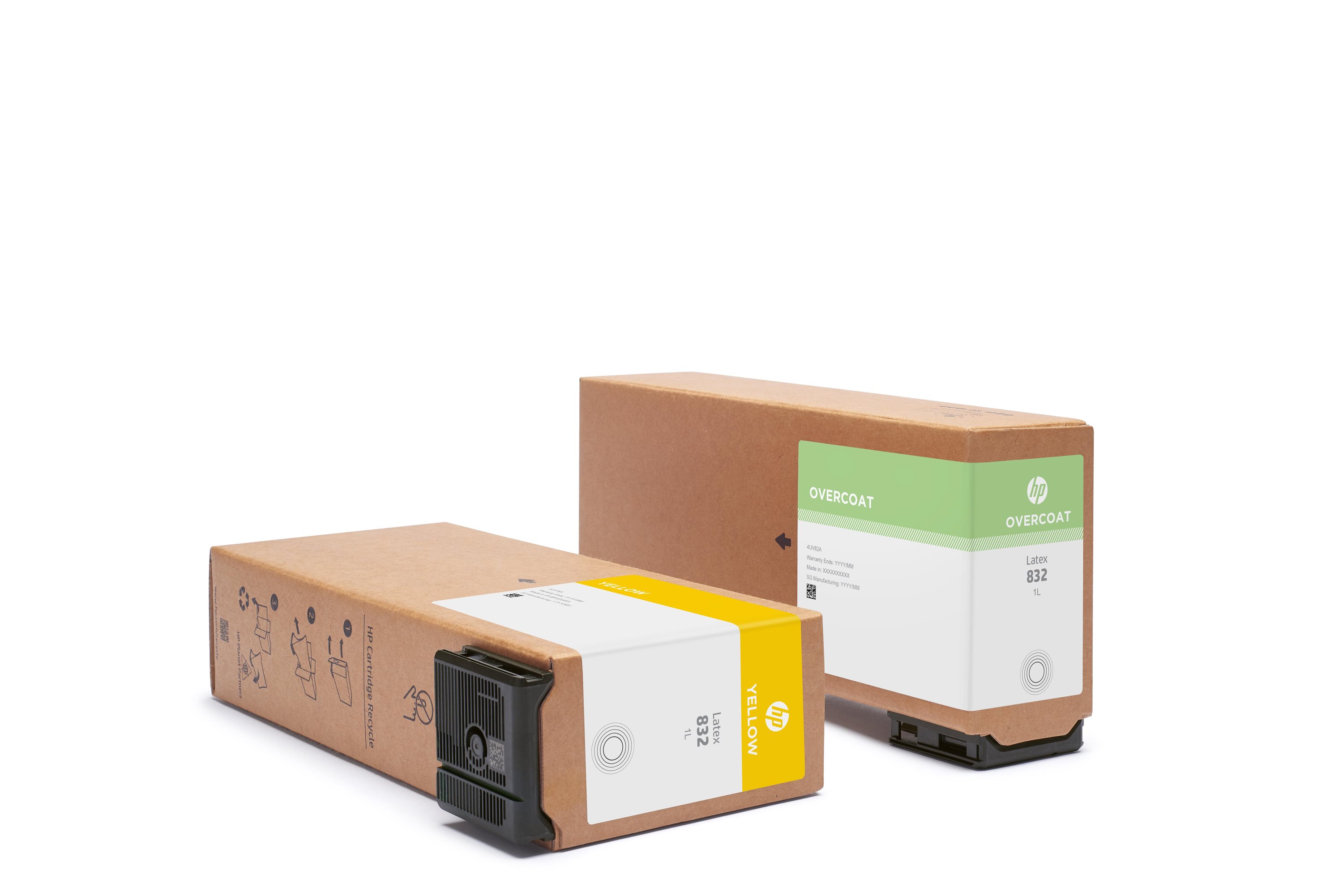 Caption: HP Latex inks are water-based and have a much lower impact on the environment than other ink types

Perhaps not as expensive a process as first thought, installing more environmentally friendly machinery and working with more sustainable materials will not only improve your own green image, but also that of your customers.

Here, FESPA.com speaks with one manufacturer and one materials supplier, both of which have their fingers firmly on the pulse of sustainability, to find out more about the benefits of switching to planet friendly equipment.
Danger of losing business opportunities
First up is HP, one of the leading manufacturers of printing equipment and a company that has long championed sustainability. Olivia Kelleher, sustainability lead for large-format print at HP, said there are several core reasons for printers to become more sustainable and avoid being left behind.

"Consumers are becoming more environmentally conscious and actively seeking products and services from companies that demonstrate sustainability," Kelleher said. "Printers that fail to meet these expectations may face a decline in customer demand and lose business opportunities.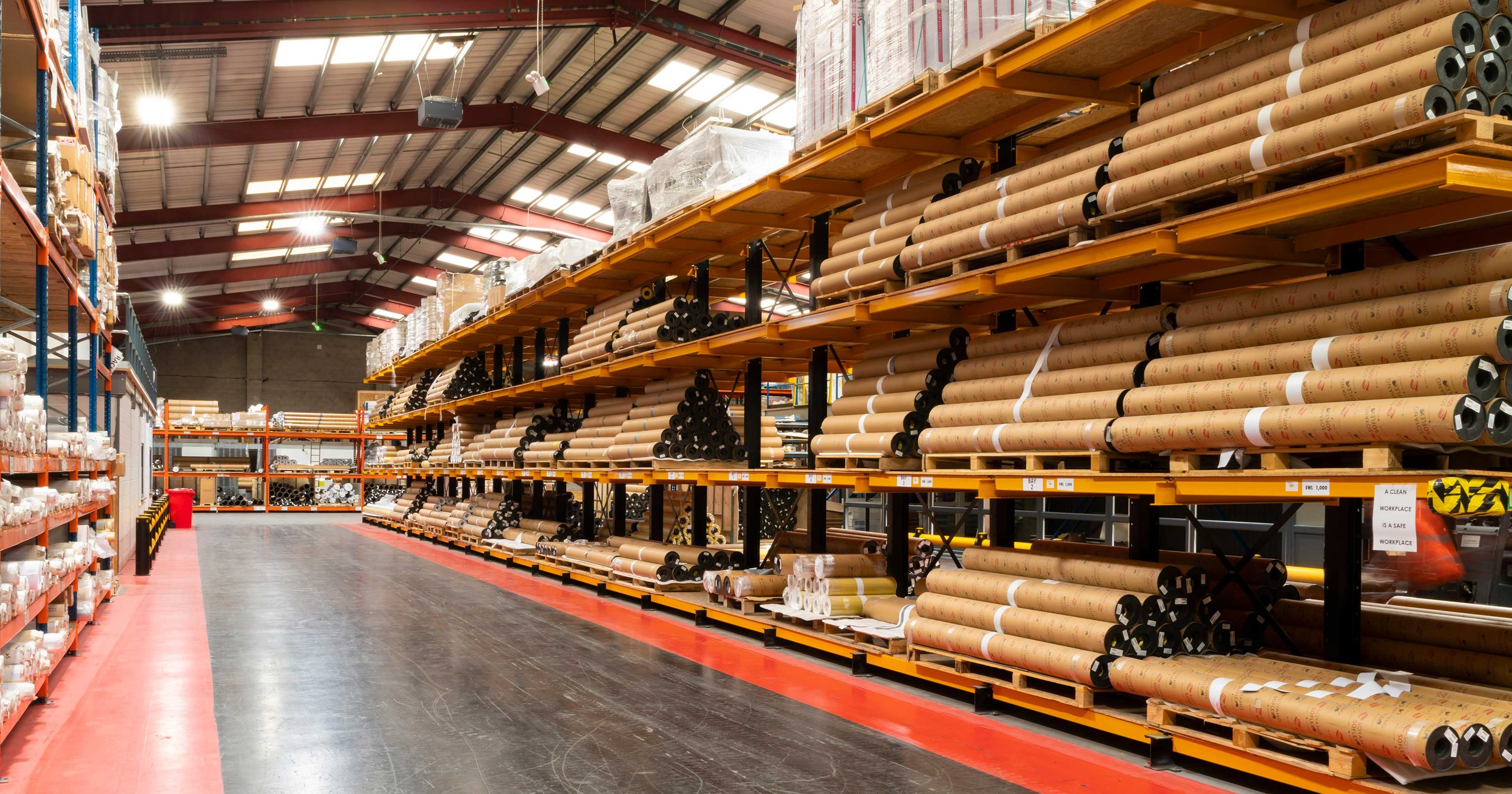 Caption: Printers in the HP Latex range feature an advanced automatic maintenance system, which reduces ink waste and optimises ink usage

"In terms of environmental concerns, print has a significant impact on the environment but by adopting sustainable practices PSPs can reduce their impact. Furthermore, governments and regulatory bodies are imposing stricter environmental regulations to minimise the negative impact of industries on the environment. Printers are not exempt and need to comply with these regulations to avoid penalties and legal consequences.

"Then there is the benefit of cost savings; implementing green practices can lead to cost savings in the long run. By adopting more sustainable technologies you can reduce procurement and running costs, enhance operational efficiency and reduce resource consumption, leading to financial benefits."

So, what else can PSPs gain from adopting a more sustainable strategy? Kelleher said they can look forward to an enhanced reputation and market competitiveness, with companies that take on this approach more likely to attract new work.

Alongside the cost savings, efficiency and regulatory compliance already noted, Kelleher said PSPs will also likely witness improved employee morale, as well as the drive to explore other new innovation and business opportunities.

"Employees often feel a sense of pride and satisfaction when working for a company that prioritises sustainability," Kelleher said. "This can attract talent, improve employee morale, engagement, and retention, leading to a more positive work environment.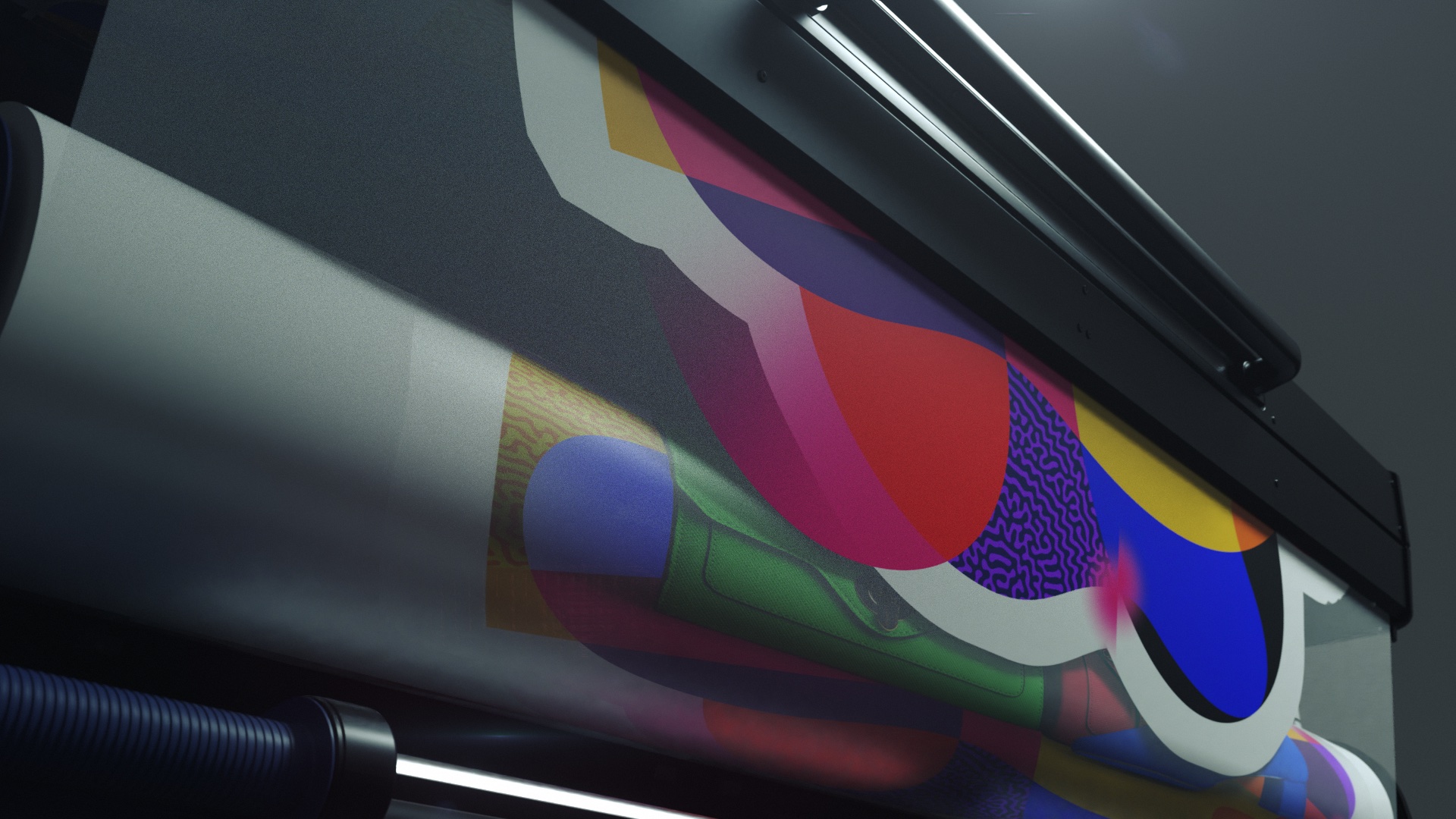 Caption: Printers in the HP Latex range feature an advanced automatic maintenance system, which reduces ink waste and optimises ink usage

"In addition, embracing sustainability encourages printers to explore innovative technologies and processes, which can open up new business opportunities and potential revenue streams. This could include offering eco-friendly printing solutions or providing services that cater to the growing demand for sustainable practices."

As to how HP can help, Kelleher immediately points in the director of HP Latex water-based inks, which she said are designed for sustainability, quality, workplace comfort, and cost-effectiveness to help boost sustainability bottom line without compromising on image quality and versatility.

"Our Latex printer range produces very little waste, thanks to its advanced automatic maintenance system, which reduces ink waste and optimises the ink usage," Kelleher said.

HP also offers a comprehensive recycling programme called HP Planet Partner Program, while the manufacturer profiled hundreds of alternative media solutions offering a wide range of more sustainable applications. To this end, the HP R series even allows users to print directly onto wood, aluminium and corrugated cardboard.

"This is just the start; we would welcome to opportunity to discuss our wide range of sustainability credentials and initiatives. Sustainability has always been at the heart of HP Latex technology," Kelleher said.
Keep in front of the curve
Also in tune with the sustainable market is Soyang Europe, which provides a wide range of materials for use across all manner of print jobs. Group managing director Mark Mashiter said printers have no choice but to 'go green' as the market is being driven by the end users.

"Retailers that are pushing the need to reduce waste, C02 emissions and their own carbon footprint are pushing it down the line of supply, which in turn impacts printers and the demands placed on them," Mashiter said.

"If we are able to adapt a strategy now, then we will be very much in front of the curve, will understand the demands of the market and be able to move when the market demands increase."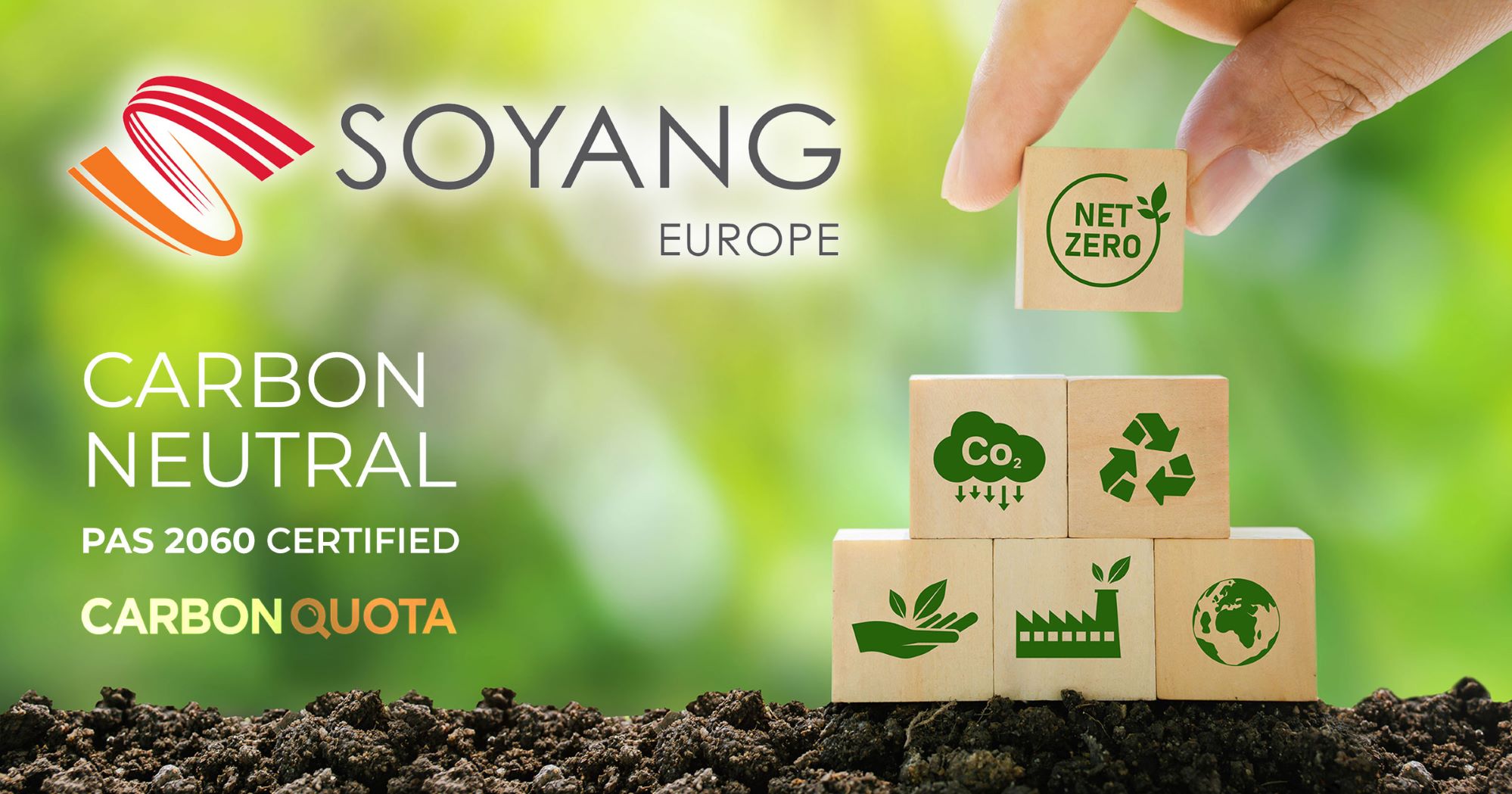 Caption: Soyang Europe has been certified as a carbon neutral business

Soyang Europe itself is already ahead of the curve, having been offering of planet friendly solutions and products for a number of years now. The company stocks a range of non-PVC materials and textiles made from recycled yarns, while it also offers recycling solutions to customers to accompany this.

Add in that the business is carbon neutral, and its factory is OEKO-TEX approved and has the (GRS) Global Recycling Standard, and Soyang Europe's commitment to the environment is evidently clear.

Going into further detail on some of the latest material offerings and solutions from Soyang Europe, Mashiter highlighted both the Recytex and Biotexs range from partner Endutex, as well as products from Decal, which produces self-adhesive materials with the slogan 'go green'. Decal materials are produced using energy efficient UV adhesive curing methods and non-PVC adhesive ranges.

As for products that have been developed in house at Soyang Europe, Mashiter pointed to the Solar collection of non-PVC banner materials suitable for indoor and medium-term outdoor use. The non-PVC feature is critical here as PVC is considered to be the single most environmentally damaging of all plastics.

The Solar series is based on polythene terephthalate and can be recycled according to the international plastic code one through most recycling programs.

"Solar is the truly innovative textile-based banner, aiming to be the perfect replacement for PVC with extremely similar features," Mashiter said. "It is 100% PVC-free and phthalate-free, and can also be made from recycled yarns, offering greener alternatives for our clients and create a more sustainable future for humanity."

Becoming more sustainable very much starts at home. By making changes to the kit that you are running and materials you are working with, you could shine a much greener light on both your own business and those of your customers.
Interested in joining our community?
Enquire today about joining your local FESPA Association or FESPA Direct