Features
Sportswear at Trigema - durability matters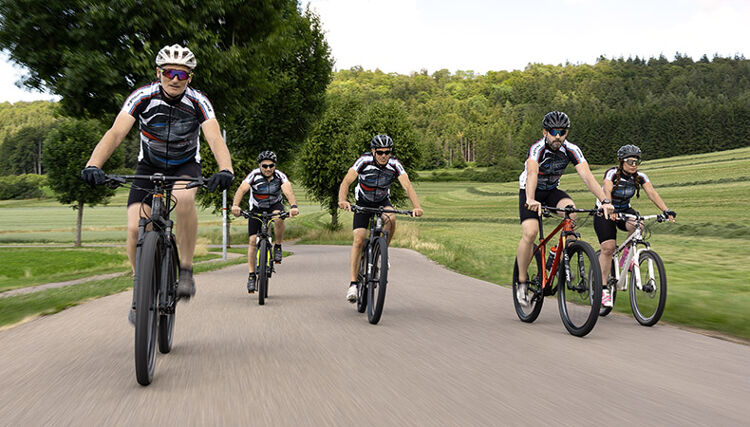 At Trigema, Sportswear is at the core of everything they do. The southern German company now uses digital printing when creating their sportswear collections. Since 1929, the company has had a keen focus on fair and sustainable manufacturing.
Loyal customers of Trigema's sportswear are fully aware of the brand's rationale. The company has been producing sportswear locally in Germany for nearly a century. Unlike other well-known global brands such as Adidas and Puma that were originally established in Germany, these brands have now relocated their production facilities overseas.

Not Trigema! The company primarily imports yarns from Europe, which are then processed into knitted fabrics in Burladingen, a small town about an hour's drive from Stuttgart. Knitted fabric is very elastic meaning it works well for both underwear and sportswear. Today, the companies has approximately 1,200 workers on-site who are responsible for busy dyeing, finishing, printing, and tailoring the fabric knitted in the facility.

According to Wolfgang Grupp Junior, "We are committed to sustainable and fair production." Media reports state that by the end of 2023, he and his sister Bonita are expected to take over the company Trigema. This will be the fourth generation of family owners for the business.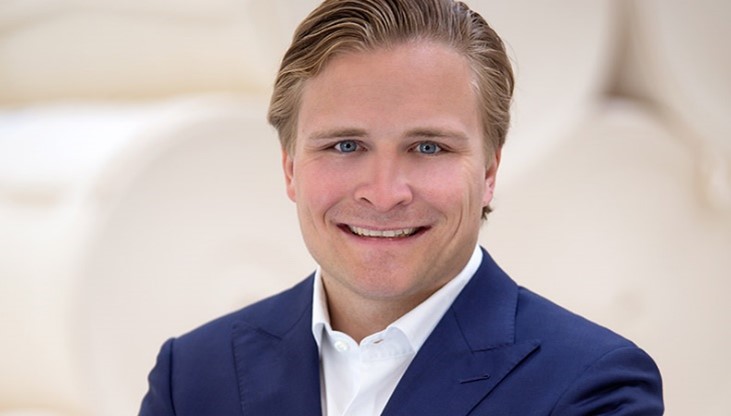 CAPTION: Wolfgang Grupp Junior is to take over Trigema together with his sister at the end of 2023. Photo: Trigema
Trigema and Sportswear: Quality is the be-all and end-all
"Our sportswear is designed to be long-lasting," emphasises Grupp. "This means that the print also needs to be very robust. After all, a garment with a washed-out print looks dirty very quickly, even if the base textile is still perfect. That's why we often use screen printing and we're very happy with the results."

However, Trigema is starting to increasingly use digital printing. This refers mostly to sublimation printing, but occasionally also refers to direct printing, effect, and flock film as well as Plastisols. "In some instances, we partner with local printers for prints", explains Grupp, "but we also have our own sublimation printing machinery onsite."

He sees digital printing as an advantage mainly for small batch sizes. "Because of the high cost of the template, screen printing is only feasible for 80 pieces and more. With a very long run-length, digital printing still has some disadvantages since it is still more expensive per piece than using an analogue process."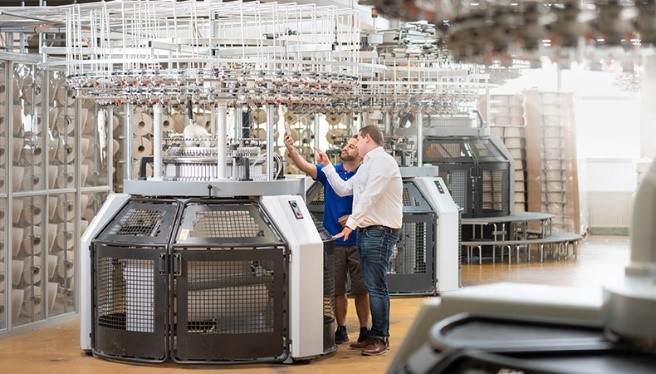 CAPTION: In Burladingen, the fabrics for sportswear are knitted and finished.
Photo: Trigema
Sportswear personalisation on request
For larger events, Trigema offers a personalisation service. For this, Trigema textiles are on-demand embroidered, printed, or flocked in the factory. The designs are typically quite simple and supplied by the customer. Occasionally, they do receive orders for special collections on customer demand, as the entire production can be done on site.

From the 1970s to the late 1990s, Trigema was the largest jersey sponsor of the German Bundesliga men's football clubs first and second teams. "Today, our sportswear is primarily designed for recreational athletes," Grupp emphasizes. "Our customers appreciate the timeless, elegant designs and durability. Because this makes our sportswear very sustainable – often the items get literally worn to pieces only fit for recycling."

In the future, Wolfgang Grupp Junior expects that waste avoidance and recycling of production and post-consumer waste will become even more important. "At Trigema, thankfully, we have very little excess inventory, which places us in a good position."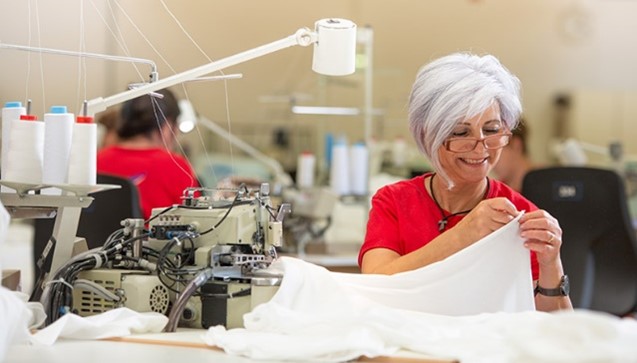 CAPTION: Production and development are located right next to each other at Trigema. This allows them to try out new designs for sportswear fast. Photo: Trigema
Data-driven design
Trigema's minimal overproduction in comparison to industry standards can be attributed to numerous factors. Nearly all the company's collections are sold through its own online store and physical storefronts. He says, "This allows us to forecast demand very preciselyb and make adjustments, if necessary." Trigema's local, vertical production allows for very fast production cycles, and digital printing allows for quick design adaptations for sportswear and other clothing.

"Our development department is also very close to our production site," says Grupp. "This allows designers to quickly implement new technology in textile printing and finishing. The creation and production teams learn from each other. Above all, I am convinced that even the design must be based on the data."

He explains: "This means that our creatives are looking for inspiration worldwide, and they adapt to the latest sportswear trends. However, we also receive up-to-date sales figures from our stores and online shop. This allows us to avoid making products that don't sell", he comments.
Digital printing and automation
Looking towards the future, Grupp believes that Trigema will rely even more on digital printing processes and comprehensive automation for sportswear production. At Trigema, he currently oversees IT and business clients. Grupp received extensive training for his position in the company at English colleges and universities. When asked about the future of sportswear production he comments: "It is important to have a reliable printing process that works for all fibres and is durable, versatile and high-quality and this is currently not available today."

Sportswear Pro will be launching at The RAI Amsterdam, taking place on 19 - 22 March 2024. Sportswear Pro will showcase the very latest technologies and solutions for on-demand and customised sportswear production. From sample design and automated digital workflows, to innovative materials and integrated wearable technologies, the exhibition and visionary trend forum will present sustainable, faster and leaner production solutions to sports and activewear brands and manufacturers. Register your interest to visit here.

Header caption:Trigema produces sportswear in Germany. Image credit: Trigema.
Interested in joining our community?
Enquire today about joining your local FESPA Association or FESPA Direct