Features
Sign of things to come: South African sustainability pioneers win FESPA Award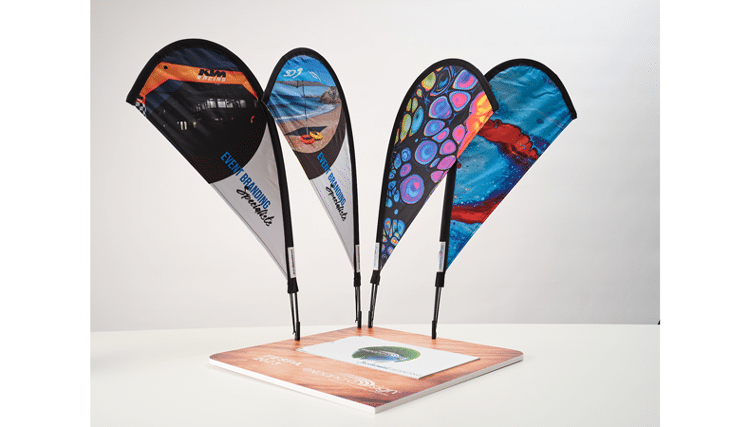 Wade Barlett, General Manager of Expand A Sign, on linking tailor-made branding solutions to innovative sustainable practices.
"Sustainability is no longer about doing less harm," says Wade Bartlett, General Manager of Expand A Sign, winner of the FESPA Bronze Award in the Roll-to-Roll Printed Textile category. "it's about doing better, and innovation is only innovation when it's sustainable. We had to develop a display that could easily be shipped and assembled by someone at FESPA with no knowledge of how our products work, whilst ensuring we didn't compromise on quality."

Expand A Sign's entry demonstrated the use of its EFI Reggiani ONE 1.8 metre sticky belt, their Reggiani NEXT 3.2 metre and their three Roland FP740s, along with Monti Antonio heat pressing transfer calendar machines. By weaving 100% South African generated waste into recycled fabric locally in Durban, significant emission savings and reuse can be achieved. Any production waste is adapted to provide waterproof ponchos and school bags for children in deprived areas.

Each component of the exhibit was 100% manufactured in South Africa – from the fabric to the rods, and the plastic components utilise recycled nylon to help reduce our carbon footprint. With dye-sublimation printing, the firm utilised a non-toxic, water-based digital printing ink solution.

Access FESPA's member only content, Club FESPA Online, that offers practical, engaging and thought leadership advice that will help to drive your business forward. This premium content is available in 36 languages and features a monthly email newsletter. To read the full article and access over 200 articles that features industry experts that offer business advice, how to guides and future trends become a FESPA member here. If there is not a FESPA Association in your country you can become a FESPA Direct member. Once you are a FESPA member you will receive many member benefits including full access to Club FESPA Online as well as special member discounts to FESPA events.
Interested in joining our community?
Enquire today about joining your local FESPA Association or FESPA Direct