Features
Shining a light on UV printing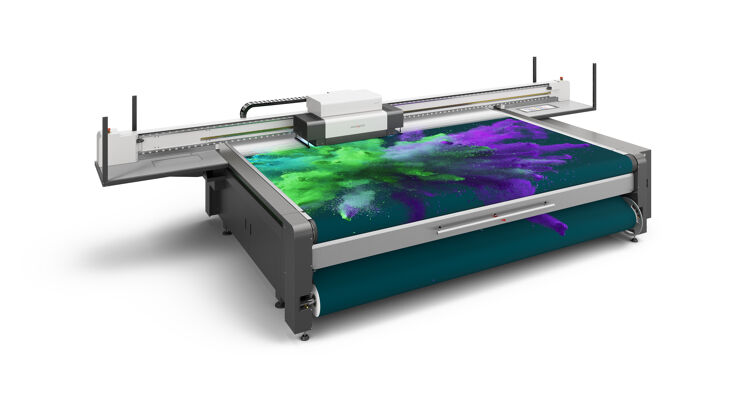 An increasingly popular choice among print service providers (PSPs), Rob Fletcher speaks with manufacturers from the UV printing sector to find out more about this technology and its core advantages.
While UV printing has been around for some time now, many print companies are only just starting to adopt this technology as part of their production line-up.

This may perhaps be down to them not being aware of the benefits this type of printing offers, though after a number of major manufacturers showcased kit at the FESPA Global Print Expo 2022, this may have helped open their eyes to opportunities in this area.

Here, FESPA.com offers further insight into UV printing, speaking with manufacturers to find out the core benefits of this technology and why PSPs should consider adding a machine to their business.
Generate a high ROI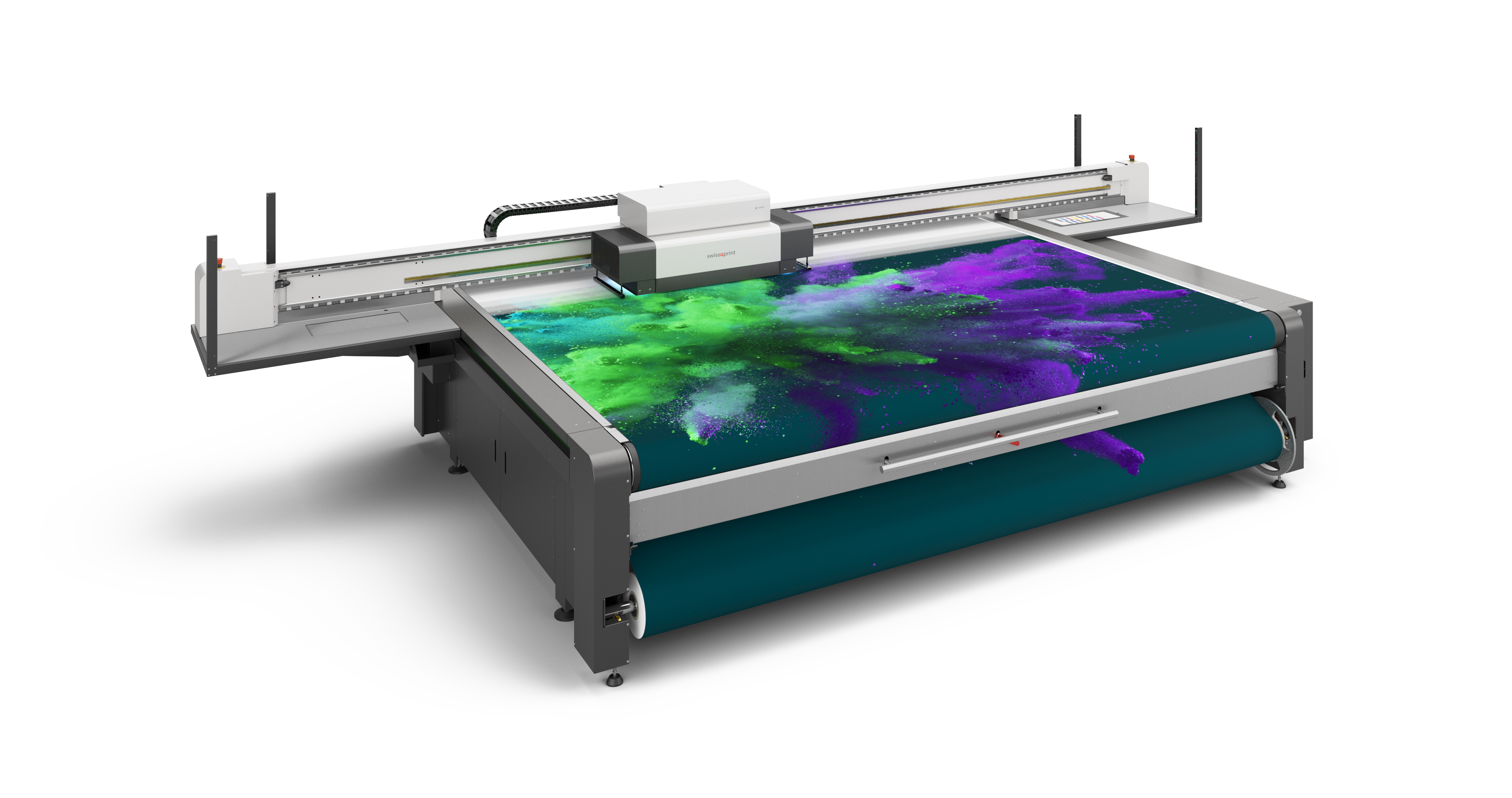 Caption: While UV printing has been around for some time now, many print companies are only just starting to adopt this technology as part of their production line-up.
First, swissQprint has been manufacturing and producing high-end UV inkjet printers from its specialist facility in Switzerland since 2007. Adriano Gut, key account manager at swissQprint, said the highly competitive nature of the modern market means PSPs need to differentiate themselves, and UV printing can help them do exactly this.

"High-quality prints and special applications enable differentiation, and they also generate high income as quality-conscious customers are willing to pay more for them," Gut said. "Machinery that is low maintenance and has a long service life pays off quickly and helps to generate a high ROI.

"Digital direct UV printing is versatile as it covers a wide range of applications because the ink adheres to all manner of materials from rigid to flexible. It is also efficient as the curing happens immediately after printing, so post processing can begin right away.

"We also see this technology as being highly economical as it does not need any extra drying process, which in turn saves much time and energy. Digital direct UV printing is also lean as it doesn't require processes such as lamination, thus saving time and resources.

"Other benefits include impressive output, with photorealistic print quality plus optical and haptic effects enhance prints, as well as being environmentally friendly as inks are solvent- and VOC-free, as well as being Greenguard Gold certified."

Looking to the latest UV printing solutions from swissQprint, Gut immediately highlights the swissQprint Nyala, which Gut said has been one of Europe's best-selling large-format printers in its category for seven years in a row. It features the latest printhead technology and various special swissQprint features, producing up to 206sq m/hr.

swissQprint also recently announced the launch of the new high-end printer Kudu, the first swissQprint UV printer with ten colour channels for greatest versatility. It produces up to 300sq m/hr an hour at a maximum print resolution of 1350 dpi.
Uptime is key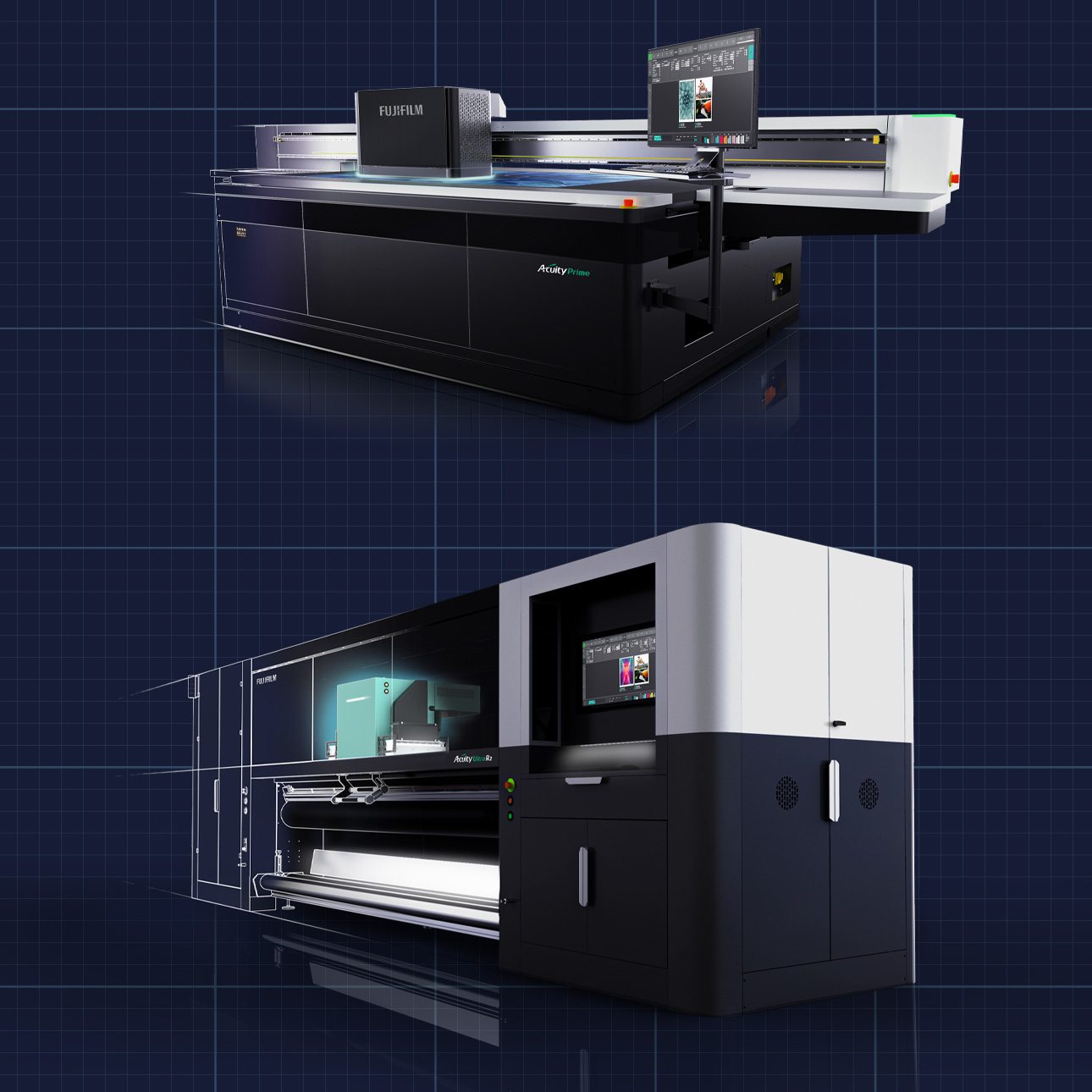 Caption: Fujifilm has launched a number of new printers under its Blueprint banner

Elsewhere in this market, Fujifilm also has a range of UV printing solutions suitable available to the industry. Kevin Jenner, European marketing manager for Fujifilm Wide-Format Inkjet Systems, said UV technology is consistent, reliable and proven, making it the ideal choice for many PSPs.

"Nowadays, demand for high-quality print that can be turned around rapidly is the norm," Jenner said. "Therefore, uptime is key. PSPs need reliable equipment that won't break down, while in the instances where it does break down, companies need peace of mind that it can be quickly serviced.

"Sustainability is another key reason to invest in UV printing machinery. UV printing offers a plethora of sustainability benefits, compared to traditional printing as it uses much less power than traditional print drying technology, and the instant on/off function functionality reduces standby consumption between jobs and reduces overall CO2 emissions.

"Good workflow is another important factor to consider, as a well designed and engineered machine ensures the user can obtain and maintain maximum productivity. In addition, buying from a well-known, reputable company is essential; they provide guaranteed backup, have financial resources and most importantly will support you in the long-term.

"Finally, machinery and ink go hand in hand. Ink is fuel for a machine, and it is the only thing left on the media after printing. Good ink ensures the job runs well and consistently over time. It is important to buy from a company that understands ink and has a track record of ink R&D."

Three years ago, Fujifilm redesigned a new range of printers focusing on the relationship between price, productivity and print quality whilst retaining superior build quality and focusing on ease of use. This led to the launch of a new range of roll-fed, flatbed and hybrid equipment under the 'Blueprint' banner.

Included in this collection is the Acuity Prime range, a single and extended bed flatbed printer that Jenner said, "offers unbeatable speeds for the cost of the printer". Features include a jetting primer improves adhesion for particularly challenging substrates, as well as a printable area of 2.54m x 1.27m and the ability to accommodate media up to a thickness of 51mm.

Also new from Fujifilm is the Acuity Ultra R2 super-wide roll-fed machine that is available with conventional UV curing as standard, or with an LED UV curing system for six-colour and white configurations. This, Jenner said, gives customers the option to choose either the ultra-high productivity of conventional UV, or the comparatively lower operating costs and lower energy use of LED.

In addition, the Acuity Ultra Hybrid LED is a 3.3m printer that offers high quality printing to both rigid and flexible substrates. The machine can print at speeds of up to 218sq m/hr and deliver a print resolution of up to 1200 x 1200 dpi.
Quality and precision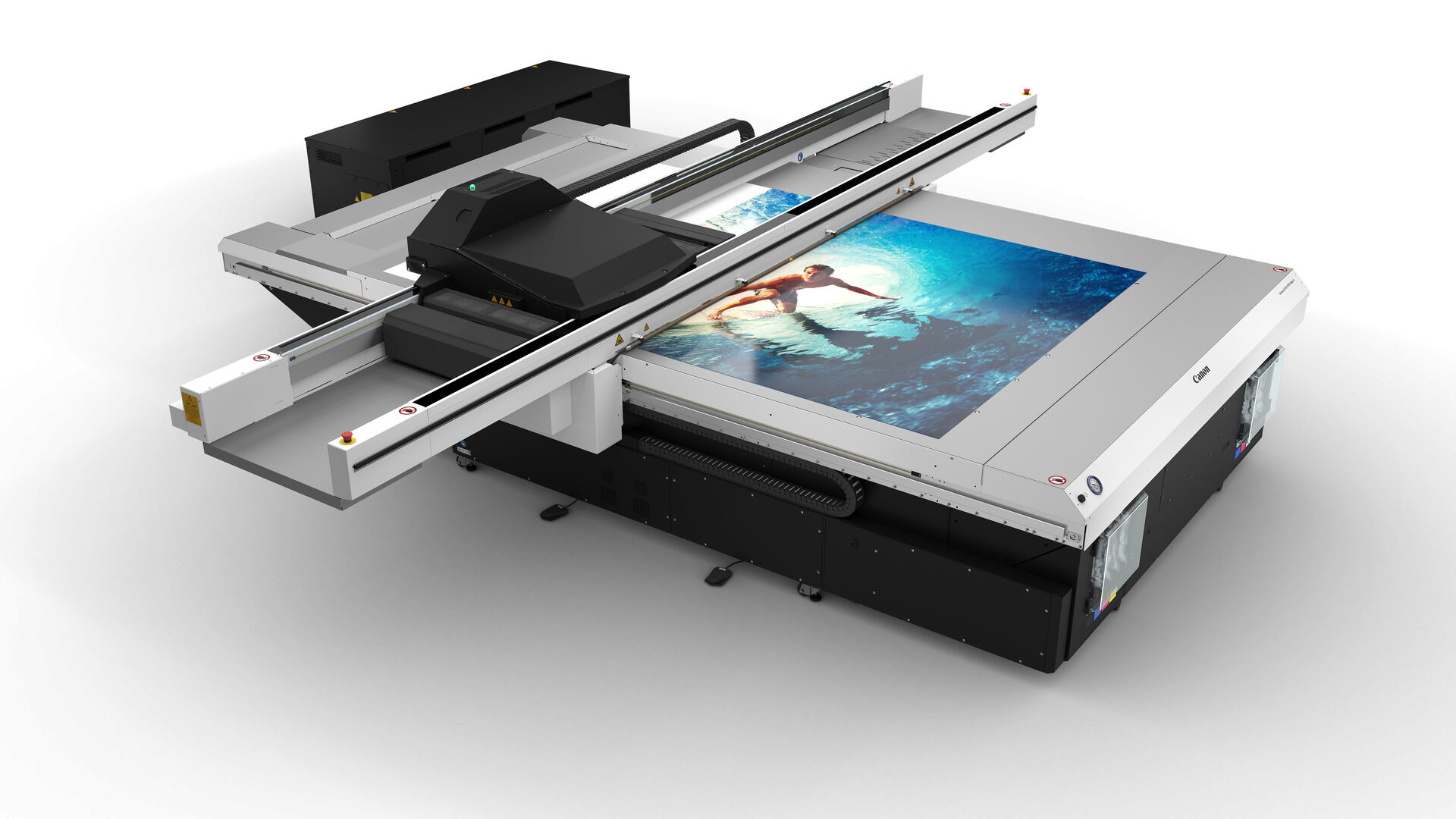 Caption: Canon showcased the new Arizona 6100 Mark II series at the FESPA Global Print Expo 2022

Meanwhile, Canon has also responded to rising demand for UV print kit with a series of new launches. Mathew Faulkner, EMEA director of marketing and innovation for the Wide-Format Printing Group at Canon Europe, said UV printing machinery enables users to boost productivity due to its efficient drying process, which reduces job turnaround times.

"Quality and precision are also critical and UV printing can achieve output that is a cut above alternative technologies," Faulkner said.

"With quality UV-LED curing, a vast range of durable applications are achievable on rigid or flexible media with standard or porous surfaces, including glass, aluminium and other metals, canvas, wood, MDF, card stock, ceramic tiles and plastics, helping customers grow their application portfolio and extend their business. In addition, innovation in curing has played an important role in extending application opportunities in heat-sensitive media."

In 2017, Canon brought significant innovation to UV with the launch of Canon UVgel technology. This combines a radically different UV curable ink that instantly gels on contact with the media, an advanced "self-aware" piezoelectric printhead technology, an LED-based UV system that cures without adding any damaging heat to the media, and continuous, on-the-fly, printhead nozzle monitoring and performance compensation.

Canon has built on this over the years by rolling out a number of new machines across both its Arizona flatbed collection and Colorado roll-to-roll printer group, the latter of which is based on UVgel technology.

At the FESPA Global Print Expo 2022, Canon unveiled the next innovation for the Colorado series in the form of FLXfinish+, which gives the ability to print mixed matte and gloss finishes in one print. FLXfinish+ is featured as standard on all Colorado 1650 models and optional on all Colorado 1630s.

Also new is the Arizona 6100 Mark II series, the fastest flatbed in the Arizona range, with a print speed of up to 220sq m/hr. Designed for high-volume, large-format graphics producers, the Arizona 6100 Mark II can print at volumes of 20,000sq m to 300,000sq m per year.

Though not a new concept, the UV print market is producing a host of exciting and innovative new developments, all of which look set to help users of this technology grow and expand their businesses.
Interested in joining our community?
Enquire today about joining your local FESPA Association or FESPA Direct