Features
Promotional products: new opportunities for printers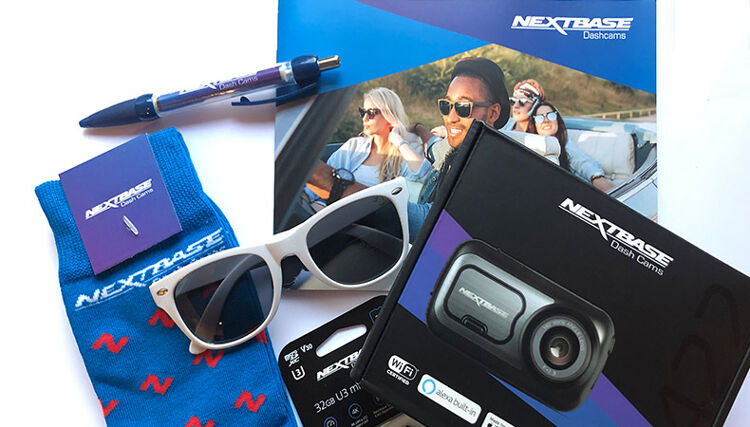 Advertising bans and declining retail sales are currently a main cause of problems for many printers. Promotional gifts offer printers new opportunities and new markets. Promotional products typically works with existing printing technology which makes it an attractive market to investigate.
Pens, socks, sunglasses, notebooks and many more products can be printed on today. Printing a logo onto these items can create promotional gifts. Advertising with giveaways has proven success in many ways including the scientific emotional effect it can have on someone.

At the annual Trade Association press conference in August 2022, "Gesamtverband der Werbeartikel-Wirtschaft e. V. (GWW)" presented a very favourable impact study by the Institut September Strategie & Forschung. Their "1001 Emotions" campaign targets marketing decision-makers. In 2019, promotional gifts had a turnover of 3.65 billion euros in Germany. However, it has not had a turnover of the amount since the pandemic.

The industry association highlights the importance of promotional products in cultivating relationships, both in end-customer and B2B businesses. High quality individualised promotional gifts function as a conversation opener with remote and home office working contacts.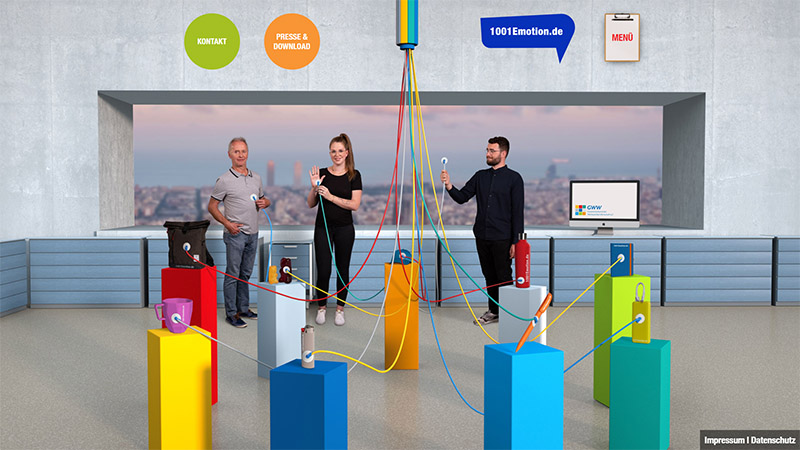 CAPTION: Trade association "Gesamtverband der Werbeartikel-Wirtschaft e. V. (GWW)" recently launched the "1001 Emotions" campaign showcasing the impact of promotional gifts. Image credit: GWW e.V.
Promotional gift printing - how does it work?
For printers, printing promotional products is usually practiced within their business. This is surprising as many printers have most of the equipment required to print promotional products. For example, UV- curable inks can be used to print in high quality on a wide range of flat and not too heat sensitive materials. Water-based ink and toner systems are more suited to paper based promotional products such as paper flags, calendars, notebooks or individualised packaging.

For personalised items such as lighters or rulers, Roland DG even offers the VersaUV LEF-12i desktop printer, it can print on objects up to a height of 100 millimetres. With larger flatbed printers, an adapter or grid is typically used when printing promotional gifts, this is to ensure the items do not move on a vacuum bed printed while printing.

Products designed to be used as promotional items are typically designed for easy printing. An example of this are the clips on the side of pens. These are large with a flat surface or calendars and usually feature a header left for logos. Depending on the type of promotional product, some finishing elements may be required such as trimming, binding or in the case of promotional textiles, steaming, washing, drying or ironing. These elements need to be taken into consideration when setting up a plan of the process.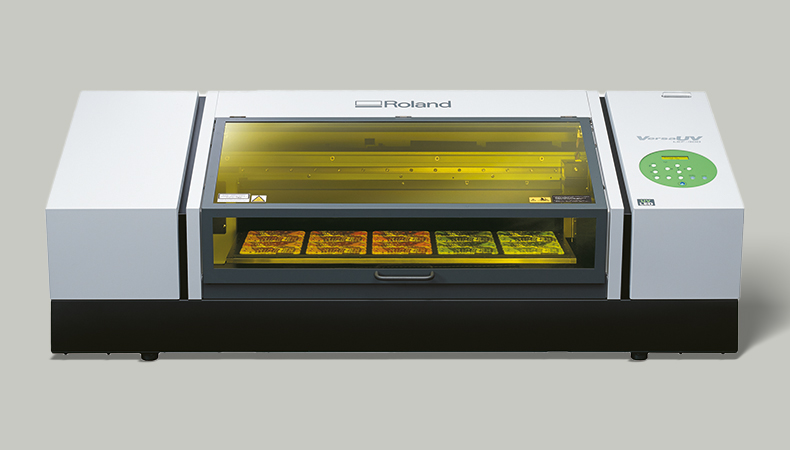 CAPTION: Roland DG offers several desktop printers specifically designed for printing promotional products in the VersaUV LEF series. Image credit: Roland DG.
Which promotional items are suitable for digital printing?
Almost all promotional items can be digitally printed. For example:
Pens
USB drives
Lighters
Rulers, tape measures, triangle rulers
Packaging, cans etc
However, printing digitally can be difficult with products that are very thick or curved such as balls or bottles, a good alternative to these items are notepads. However, Mimaki offers the "Kebap Option", developed for direct digital printing on cylindrical objects. Many UV curable inks are not suitable for food packaging or certain toys. Therefore, it is very important to do thorough research into regulations before accepting an order. This also helps to avoid potential expensive troubles.
Is promotional gift printing a feasible niche for printers?
Promotional products are ubiquitous, meaning there are already a handful of long-established and trustworthy suppliers in the market, also offering competitive prices. Therefore, any new competition wanting to enter the market will have to ensure that the production is highly automated.

However, a large part of the promotional gifts industry in Germany and some other areas, is still heavily dominated by specialised agencies who manage huge brand owners' budgets for the long term. These clients are often keen to learn about new reliable suppliers, therefore this creates opportunity printers, especially those offering original promotional items of their own designs that are unavailable anywhere else.

Today, the promotional products industry is continously growing ensuring high quality and personalised items. Printers with digital printing machinery should already be equipped for such orders. Therefore, it is important for printers to explore the market of promotional gifts. Especially while many traditional advertising channels are increasingly slowing down or disappearing.
Interested in joining our community?
Enquire today about joining your local FESPA Association or FESPA Direct