Features
Opportunities Abound for Interior Decoration Using Flatbed Digital Printing Technologies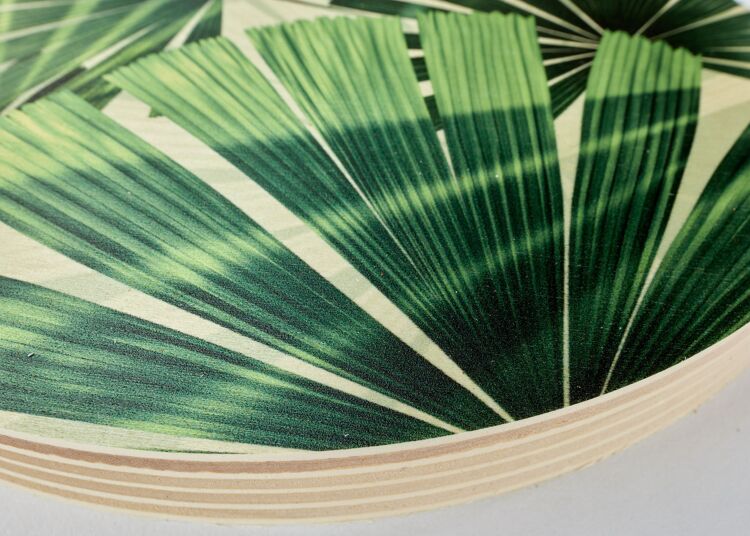 Debbie McKeegan shares the opportunities available on multiple materials using flatbed technolgoies for interior decoration. These substrates include natural and synthetic substrates.
Flat-bed printing technology is commonplace in the wide format signage printing sector, where its application has traditionally been utilised and developed for POS, display, events, boards, packaging, interior graphics, fine-art and photographic applications.

It's an established technology that has multiple uses. Built with a large platform, the equipment can be used for rigid or flat and flexible materials and can therefore also offer the Interior Industry an innovative solution for decorative surface prints. Laser cutting technology further supports flatbed applications offering a customised, automated solution that can be harnessed by the creative print specialist.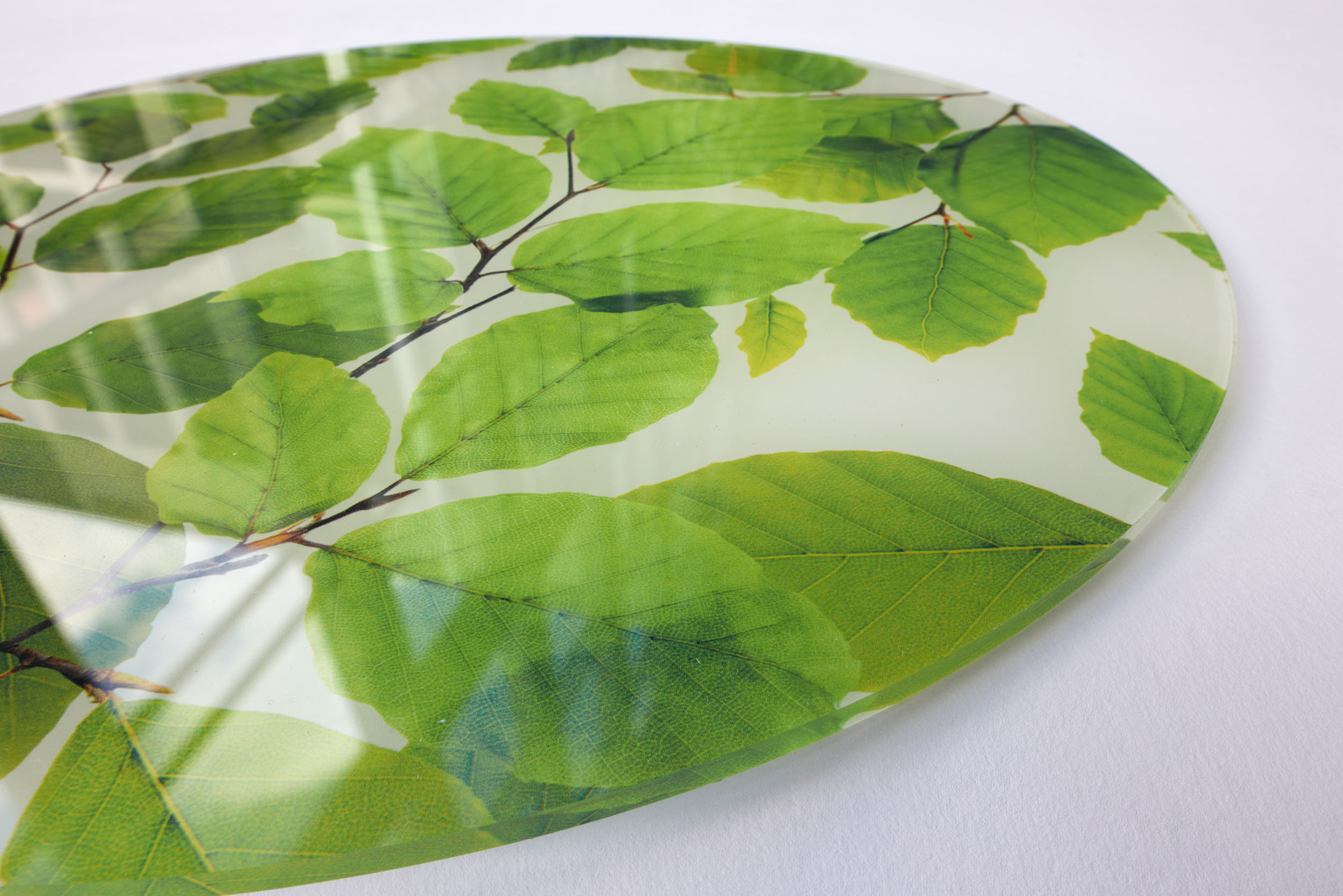 Caption: Opportunities abound. Multiple materials can be printed using flatbed technologies, including both natural and synthetic substrates.

The wide format industry already crosses into retail interior graphics using flatbed machinery, where many specialists, utilise flatbed machines for instore applications. For this reason, we now see many wide format printing specialists exploring commercial opportunities for décor applications.

Opportunities abound. Multiple materials can be printed using flatbed technologies, including both natural and synthetic substrates. As a direct ink jet process, ink is jetted directly onto the substrate. Inks are then cured during the print process to form a durable surface. As a result: wood, paper, metal, acrylic, glass, leather, and many other decorative surfaces can be printed directly using flatbed technology. Additionally, ink can also be used to build 3D texture, an exciting and growing application for flooring, hard surfaces and wallcoverings.

Over the last few years innovations have accelerated with many machinery manufacturers entering this lucrative, expanding market sector.

FESPA Printeriors 2023 will once again demonstrate how digital technologies can be utilised for Interior decoration. Held in Munich (23-26 May) this will be the seventh year that this feature has taken place. It will bring together the global print community to celebrate and showcase the latest print machinery and its application for interior decoration. We look forward to exploring many of the new machinery launches listed below: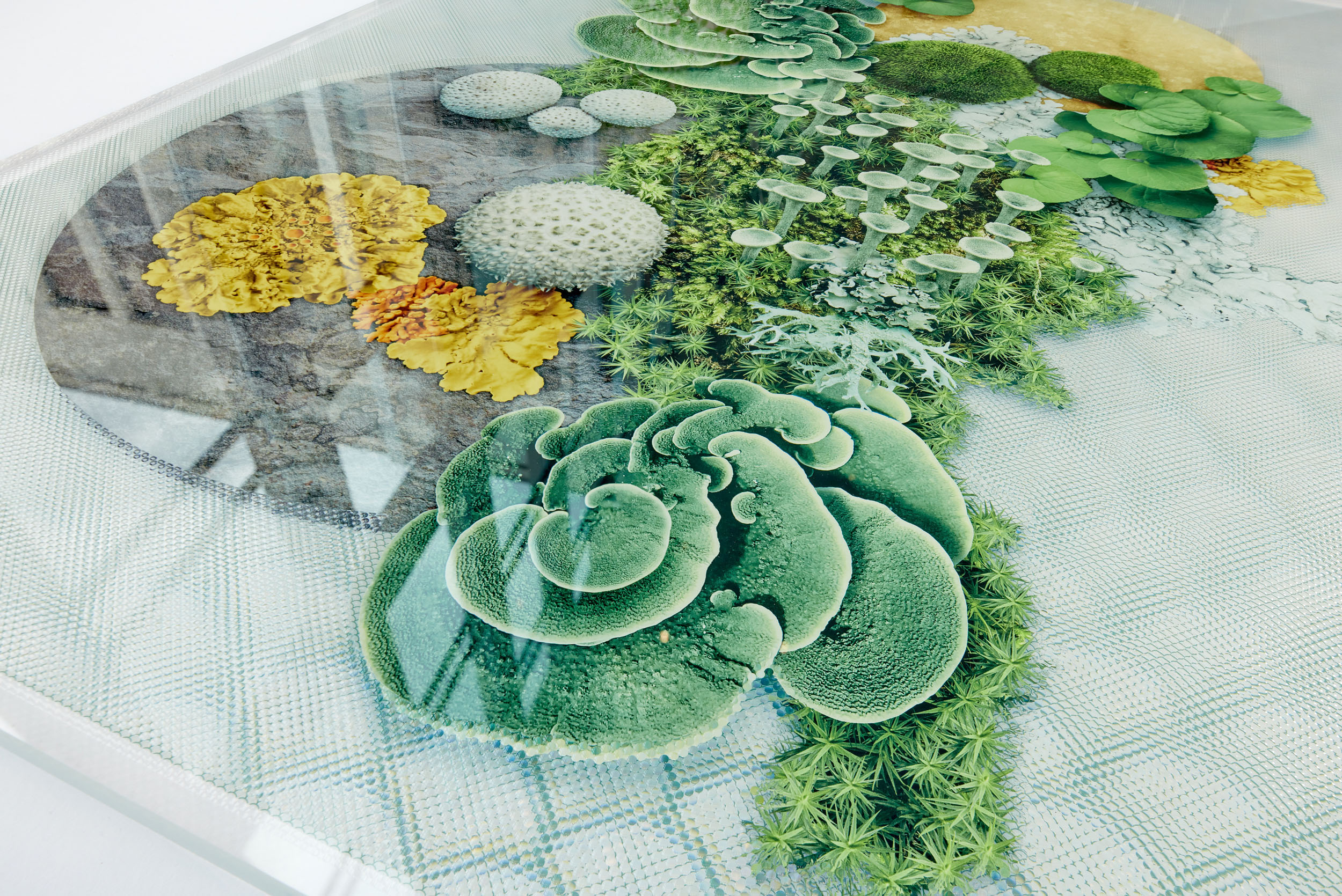 Caption: FESPA Printeriors 2023 will once again demonstrate how digital technologies can be utilised for Interior decoration.

Epson recently launched its first UV Led flatbed digital printer. The SureColor SC-V7000 which offers high quality, fast printing onto a variety of media, enabling PSP's to expand their offering and produce high quality UV graphics. The SureColor SC-V7000 builds on the success of Epson's award-winning range of SureColor S Series signage printers. The SC-V7000 has been designed to meet the needs of businesses that must focus on faster throughput and a lower total cost of ownership, without compromising on results. The printer includes Epson's Micro Piezo printhead combined with a newly developed set of ten original inks including grey, red, white and varnish as standard. This ensures accurate colour reproduction for spot and corporate colours. A 4-zone vacuum system comes as standard – so operators only use the area needed for the print job. Further features such as an ionizer and registration pins provide ease of use, efficiency and productivity. Epson Edge Print RIP software along with the UV Flatbed controller software, enables operators to speed up printing and produce high quality signage easily and repeatably.

At FESPA In Berlin SwissQprint launched the Kudu, its new ten colour high-end flatbed printer. As a completely new model the Kudu features an impressive combination of high productivity and first-class output quality. Kudu is a 3.2 × 2 metre high-end UV LED printer that complements the existing flatbed range – Nyala, Impala and Oryx. At its maximum productivity of 300 square metres per hour, the UV printer delivers convincingly high output quality. Carmen Eicher, Chief of Sales and Marketing Officer at SwissQprint, explained "Kudu incorporates the latest print head technology, with an addressable resolution of up to 1350 dpi."

In the UK, Hybrid Services debuted the Mimaki Jfx600-2513 Led UV production flatbed designed to address the high-volume UV market. Engineered for high speeds and high productivity, the new flatbed offers print service providers a broader variety of applications thanks to a wider range of ink types and increased media flexibility. The new model incorporates 16 print heads and offers printers a wide variety of ink sets to achieve vibrant, intense colours. The addition of white, clear and primer broaden the printer's creative opportunities even further.

HP have also expanded their range of machinery adding the updated Latex R Printer with new features and solutions to make it easier for print service providers (PSPs) to benefit from HP Latex printing on a hybrid printing platform, including achieving high image quality on a range of rigid and flexible materials using HP's water-based Latex Inks. The HP Latex R Series brings vibrant colours into the rigid printing world along with HP's innovative white latex ink, a glossy, high-quality "true white" that doesn't yellow over time like traditional UV-based white ink. The new portfolio introduces the new entry-level HP Latex R1000 model, offered at an attractive entry price point. Additionally, HP is introducing improvements across the portfolio. Software productivity advancements include expanded queue management capability and automated updates. More efficient multi-sheet media loading and handling will help significantly boost output.

Agfa have Introduced their fastest Jeti Tauro inkjet printer to date. The Jeti Tauro H3300 UHS LED is Agfa's new flagship, targeted to the high end of the sign & display market. This UV LED inkjet engine prints media up to 3.3 m wide in four or six colours at a speed up to 600 m²/h. Like its siblings, it combines industry-leading print quality with all-round versatility, extreme productivity and cutting-edge automation, yet it is even sturdier and up to 30% faster. And just like the other members of the award-winning Jeti Tauro H3300 family, it is a true hybrid that can handle boards and sheets as well as flexible materials – in different configurations.

Again, at FESPA, Berlin, Canon Europe revealed the new Arizona 6100 Mark II, The fastest flatbed in the Arizona Range. Designed for high-volume, large format graphics producers and the latest model in the next generation of the Arizona family, the Arizona 6100 Mark II is a reliable, easy-to-integrate, high-volume, true flatbed flagship printer. With a print speed of up to 220m²/hr (2,368ft²/hr), servicing print environments with volumes of 20,000m² (200,000ft²) up to 300,000m² (3,000,000ft²) per year.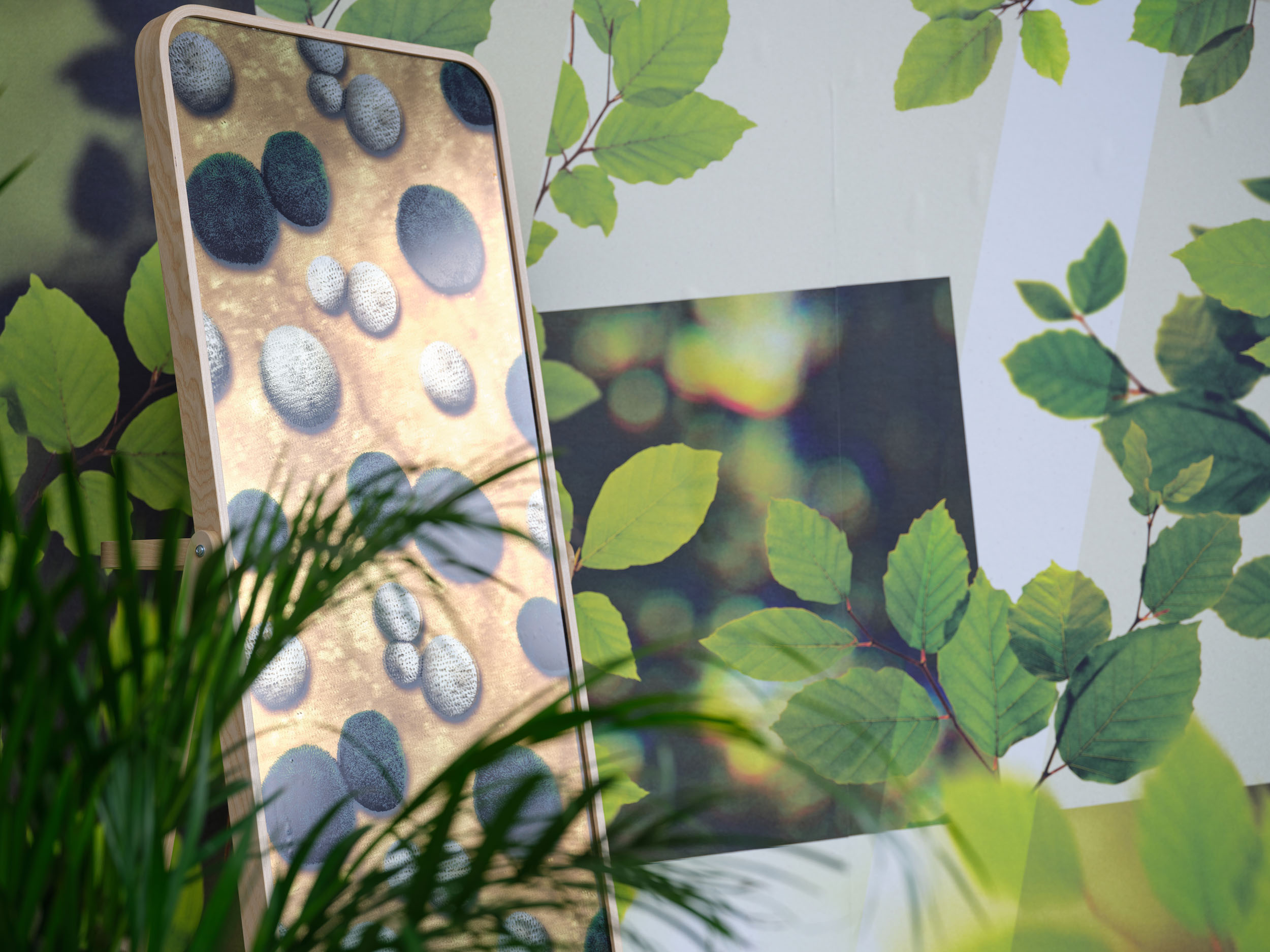 Caption: The wide format market and the technology specifically developed for its applications is paving the way for new innovations and creative, decorative uses within the décor Industry. We look forward to partnering to explore many of these technologies for our next FESPA Printeriors feature.

The Arizona 6100 Mark II series consists of two models. The first is the Arizona 6100 XTS Mark II, which has been designed for PSPs who use a more varied range of substrates as it can print on almost any rigid media. With the XTS version, the independent control of vacuum zones means customers can simultaneously handle multiple boards, unusually shaped substrates and staged/staggered jobs for continuous printing.

The second model is the Arizona 6100 XTHF Mark II, which is supported by Arizona High-FLOW technology. This version has been created for large format graphics PSPs and print factories who specialise in packaging or print on more challenging substrates — such as porous corrugated cardboard or severely warped substrates like plywood — that may not adequately seal the vacuum area. On this model, the Arizona High-FLOW technology achieves pull-down and hold-down by effectively overwhelming the substrate with a suction power 15 times stronger than the pressure exerted by the vacuum of the Arizona XTS.

The Arizona 6100 Mark II series has the latest technical innovations to support customers who are looking to improve production efficiencies with automation. Thanks to the future-ready Application programming Interfaces (APIs) for accounting and automation, users can achieve easy integration with third-party systems like management reporting systems and create an end-to-end workflow for increased productivity through robotisation.

Back in the UK, CMYUK debuted the EFI VUTEK Pro 30h at its Shrewsbury demonstration and training centre. The Pro 30h rounds out the EFI VUTEK portfolio perfectly, offering wide format 3.2m wide solution. This printer is designed to be ultra-productive, and leverages proven technological innovations found in EFI's Reggiani textile printers, high speed h-series and single pass platforms. With ultra-quick set-up times and an infeed take-up system, the Pro 30h handles dual media rolls as well as continuous board printing, delivering 100% productivity by enabling boards to be printed back-to-back without stopping the printer carriage.

Like the EFI Reggiani, it utilises a magnetic linear drive rather than a pulley system ensuring a far quieter carriage, with less vibration to ensure consistent and precise ink dot placement. It also features dual monitors giving screen access for production control working at both the front and back of the press, increasing efficiency for the operative.

Ricoh launched the Pro™ Tf6251 Hybrid Flatbed UV Printer. Print Service providers can now benefit from highly flexible print production on roll fed media, as well as rigid media, with the Ricoh Pro TF6251 hybrid flatbed UV printer. Building on the successful Ricoh Pro TF6250, the all-in-one hybrid system supports the versatile production of a wider range of applications for sign and display, industrial, graphic arts and interior decor. It also delivers high productivity with its 12 Ricoh inkjet print heads. On its compact 2.5m x 1.3m sized table, the print heads enable flatbed print speeds of up to 116 sqm per hour in four colour draft mode. For roll print, speeds are up to 67 sqm per hour in four colour draft mode.

Meanwhile in Italy, the first installation of Vanguards VR6D – HS Industrial UV Flatbed Printer was completed from Vanguard Europe. The system, already in operation at Pubblialba's production facilities, forms part of a development project for the company that aims at digitising production to respond to a dynamic industrial market that requires more and more flexibility, quality and speed. Key features of the flatbed include eco-friendly LED curing technology, Industry 4.0 compliance, Durst Workflow and Analytics software, ionisation bars for eliminating electrostatic charges, 4 suction zones, 5-10-15 picolitre drop size and a print area of up to 1.27m x 2.54m.

Finally, Fujifilm's new Acuity Prime flatbed digital printer claims to optimise price and performance. This new flatbed is part of Fujifilm's strategy to create 'the new blueprint' for wide format by resetting expectations relating to price/performance, versatility, value and ease-of-use. For example, it features a high-quality LED curing system which is air-cooled, meaning there is no requirement for an expensive water-cooling system. And the Prime is so power efficient that it only requires a single-phase 25-amp supply, helping to keep running costs to a minimum.

A new ink system – Uvijet HM – has been formulated to provide excellent adhesion to a broad range of substrates while also producing a wide colour gamut. The new ink range is optimised to produce high quality, vibrant images day in day out. Additionally, a new jetting primer improves adhesion still further for particularly challenging substrates. This removes the need for offline pre-treatment of substrates before printing, saving time and money. The machine also features a printable area of 2.54m x 1.27m and can accommodate media up to a thickness of 51mm. The Acuity Prime with Uvijet HM offers the ultimate versatility and value by providing the flexibility for print businesses to customise it to their own needs.
In summary:
The wide format market and the technology specifically developed for its applications is paving the way for new innovations and creative, decorative uses within the décor Industry. We look forward to partnering to explore many of these technologies for our next FESPA Printeriors feature.

Have you produced a beautiful Interior product using digital printing technology? If so, why not celebrate your success and enter your project into the FESPA Awards, the deadline to enter the FESPA Awards is 25 January. Entries will be showcase at the FESPA Global Print Expo 2023 in Munich (23-26 May), providing a vibrant and creative display to inspire visitors, before the Awards ceremony takes place. To enter click here.
Interested in joining our community?
Enquire today about joining your local FESPA Association or FESPA Direct