Features
Ongoing growth in large format digital textile print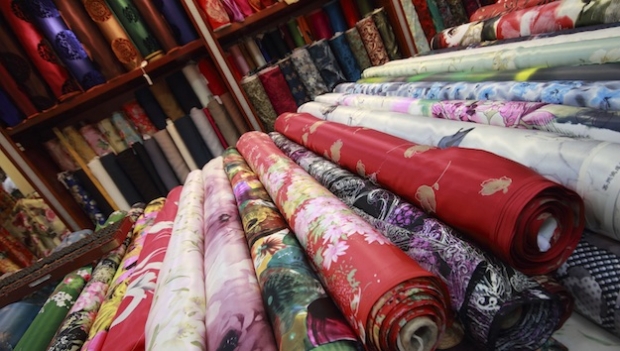 While the wider digital textile print sector has experienced large growth lately, this expansion has been quite apparent within the wide and large format sectors.
When we speak about digital textile print, many people's minds are immediately drawn to applications such as t-shirt sand interior decorations. However, digital textile print is more than just garment-related jobs, with the wide- and large-format market proving to be one of the wider sector's key growth areas.
Cast your eyes towards this market and you will be greeted with many images of applications such as flags and banners, which are present in a host of industries around the world and, therefore, offer plenty of opportunities for work.
The potential for more expansion in this sector will be one of many subjects up for discussion at the 2016 FESPA Digital Textile Conference, which takes place on March 8 at the RAI Exhibition and Convention Centre in Amsterdam.
A selection of experts from across the global digital textile print sector will be in attendance to consider whether certain areas of this market offer growth opportunities, as well as how some of the latest technology can help companies exploit the work on offer in such markets.
Reliability and quality in production
The 2016 FESPA Digital Textile Conference has attracted plenty of support from the wider industry, with many brands and experts having pledged their backing to the event. One such company is Sensient Imaging Technologies, which, in June of last year, acquired digital print specialist Xennia.
Speaking about this agreement, Dr Simon Daplyn, product manager for textiles at Sensient, said with the Xennia product portfolio now combined with its own range, Sensient can now offer customers more solutions to print any textile fibre.
"We have created a wide range of inks for digital industrial printing with world-beating performance," Daplyn said. "Sensient's ink products are designed to integrate seamlessly with the leading digital textile printing systems, giving unsurpassed reliability and quality in industrial textile production."
In terms on what sort of an impact the acquisition has had on Sensient's position in the digital textile print market, Daplyn said that the company can now better address a growing demand in this sector.
"Direct textile printing is certainly in a growth phase," Daplyn said. "As more and more equipment is available to digitally produce print, both the quality and performance of the ink is becoming the clearest way to differentiate quality in the high end and fast fashion markets.
"Industrial digital printers designed for high-speed production of more than 1,000sq m/hr really require a focus on a high quality, reliable ink solution. These production machines are seeing a transfer from traditional analogue printing processes to take advantage of the digital benefits even at large production volumes."
Focusing in more on wide- and large-format printing within digital textile print, Daplyn said that this area of the market is "very busy" and is helping accelerate overall growth.
"Certainly the fashion industry is pushing for highly complex and vibrant prints to be delivered against very short lead times and the only way to achieve this is by digital printing," Daplyn said. "Markets for cotton, polyester and polyamide are increasing with fashion, sportswear and flag and banner all growth markets. The introduction of pigment inks will see a further acceleration in the adoption of digital for volume markets such as home furnishings."
Significant investment
However, despite having acknowledged growth opportunities in wide- and large-format digital textile printing, Daplyn issued a warning over the costs associated with this market. He said that a "significant" investment is required in order to be a success in this area, but the rewards on offer could make it worthwhile.
"Large-format textiles has traditionally been the domain of those already familiar with the market and supply chain," Daplyn explained. "The investment required to start-up printing with reactive and acid dyes can be significant.
"However, sublimation and pigment inks allow for new printers to enter the market with a low initial capital expenditure. It is still extremely important to understand the markets, applications and requirements to be able to offer value and compete against traditional textile print houses."
Leading on from this, Daplyn was keen to highlight his predictions for the market over the coming 12 months, with a heavy focus on his predictions for pigment printing.
"I would expect a further surge in pigment printing with new innovation and standards from the inks allowing this technology to compete more clearly with the dye based alternatives," Daplyn said. "There is a clear market drive towards more environmentally responsible printing and so inks that offer reduced water and energy consumption will emerge.
"From a printer point of view, certainly ITMA in November 2015 saw the drive towards single pass digital printing gathering pace with several original equipment manufacturers announcing new platforms in this area. Such increases in speed of digital production combined with new sustainable ink technologies will push the textile printing market into a full digital era."
Looking ahead to the 2016 FESPA Digital Textile Conference, Daplyn went on to say that the event will provide a good platform for industry members to find out the latest on proceedings in the digital textile print market, be it for wide- and large-format work, or other areas of the sector.
"The Digital Textile Conference is a good platform to understand what is coming next and what we should expect to see in the mid to long term to sustain the growth within this sector," Daplyn said.
He concludes: "It is always great to share product news and connect with colleagues within the industry and importantly with those actively printing with digital solutions to see where the next development should come from."
---
The FESPA Digital Textile Conference 2016 will give companies the chance to ask leading figures for their advice on how to succeed and prosper in this exciting and expanding market. To find out more about these presentations, in addition to a full seminar schedule, visit: dtc.fespa.com
Interested in joining our community?
Enquire today about joining your local FESPA Association or FESPA Direct
Recent news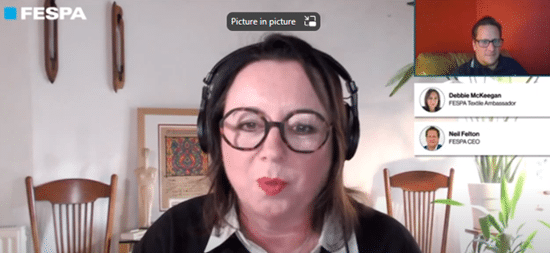 Videos
7:50
Neil Felton on investing into the print community via FESPA Associations
FESPA's CEO, Neil Felton speaks to Debbie McKeegan about the important or reinvesting and supporting the print community. FESPA achieves this by investing into its 37 global Associations.
29-11-2023
Neil Felton on investing into the print community via FESPA Associations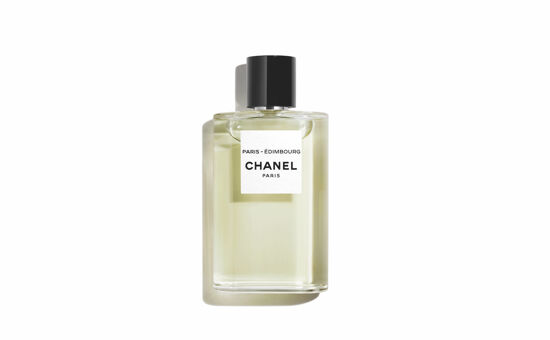 Features
What are the key trends in sustainable packaging?
Rob Fletcher looks at 2 key trends and finds out more about how working with sustainable materials will help you capitalise on rising demand for environmentally friendly packaging.
24-11-2023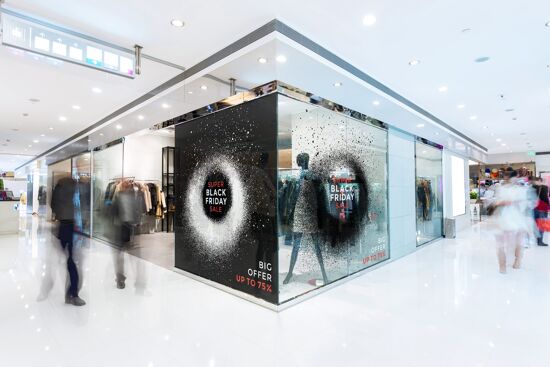 Features
Get into the spirit with seasonal wall and floor graphics
With the festive period now very much in full swing, Rob Fletcher takes a look at what sort of opportunities there are for print companies in wall and floor graphics during major seasonal events throughout the year.
23-11-2023