Features
New Developments for Textile Design Software and Image Workflow for Digital Textile Printing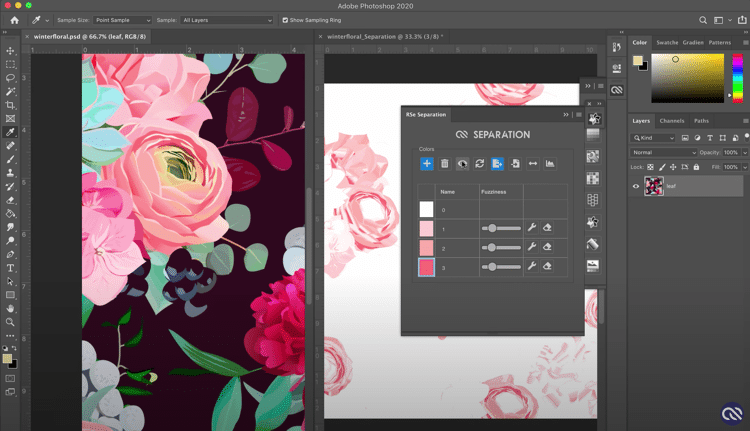 As we emerge post pandemic, the race to automated production is on. Our industry is switching to a print-on-demand business model, forcing all stakeholders in the supply chain to accelerate the digitisation of their workflows.
For the design industry – digital artwork has been a mainstay for over 30 years – but the industry now requires seamless integration. This requirement for a new depth of image handling and the addition of embedded production data will ensure that the design integrity required for "print-on-demand" is delivered, reducing waste in all aspects of textile production and the supply chain. The final print is a reflection of the design file produced at the very beginning of the design cycle - Input equal's output.

Over the years Adobe Photoshop has become the software of choice for textile designers, giving access, as it does, to a wide range of tools for transforming and manipulating pixel-based images.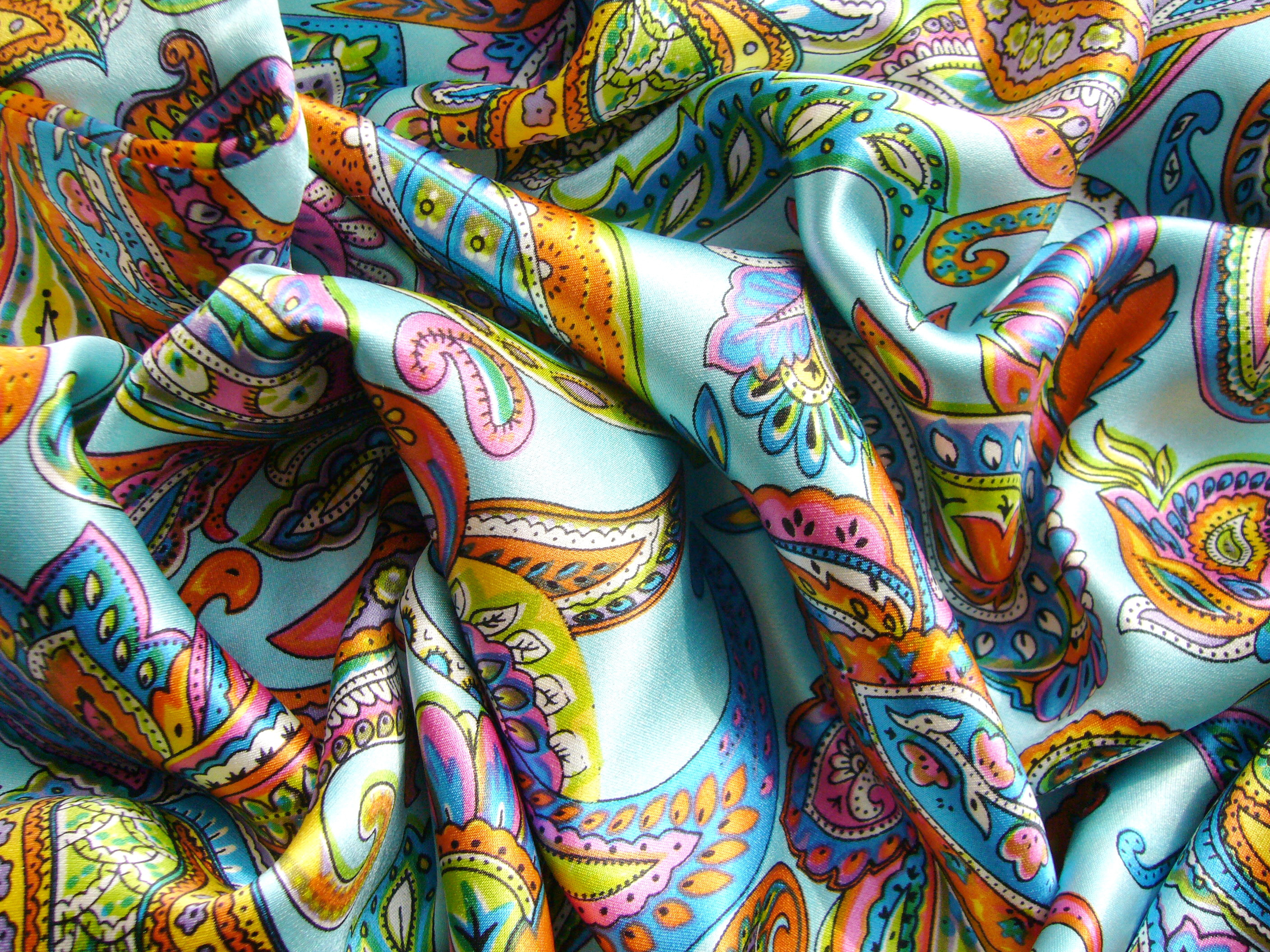 In a digital textile printing market, predicted to grow to over $8 billion by 2026 (Allied Market Research), Photoshop has provided an entry-level software that has enabled many designers to enter the market and add impetus to the digital print agenda. Yet, designing for textile printing is a complex discipline and has demands that exceed the Photoshop offer in terms of colour accuracy, facility and image manoeuvrability.

Specifically, these are the areas of pattern repeating, colour reduction and separation, and production colour management. Pattern repeating is an important component in textile printing, as correct repeats are vital in printing a side matched fabric, so that more than one width can be seamlessly joined to another during sewing.

Colour reduction and separation is essential because it is the base building block for building colourways, where a pattern may be elegantly changed to match a variety of colour schemes. And finally, colour management is crucial, because managing the file output to the printing machine, ensures that final product matches the original concept of the designer.

These requirements are vital, and the software industry has responded so effectively that, as a result, the textile print designer is faced with a dazzling array of programmes which solve all of the above problems (beyond Photoshop's creative capabilities) and in doing so - provide a smooth CAD/CAM workflow from image to machine – seamless production.

At Nedgraphics these solutions take the process from the original painted design through colour reduction & cleaning to establishing design and repeat, and then onward to assigning colourways and printing machine profiles before sending the final file through to printed production.

In July 2021 - Aquario Design™ and Nedgraphics™ formed a creative alliance with Adobe to create unmatched Apparel and Textile design solutions from Adobe plug-ins to powerful CAD/CAM systems.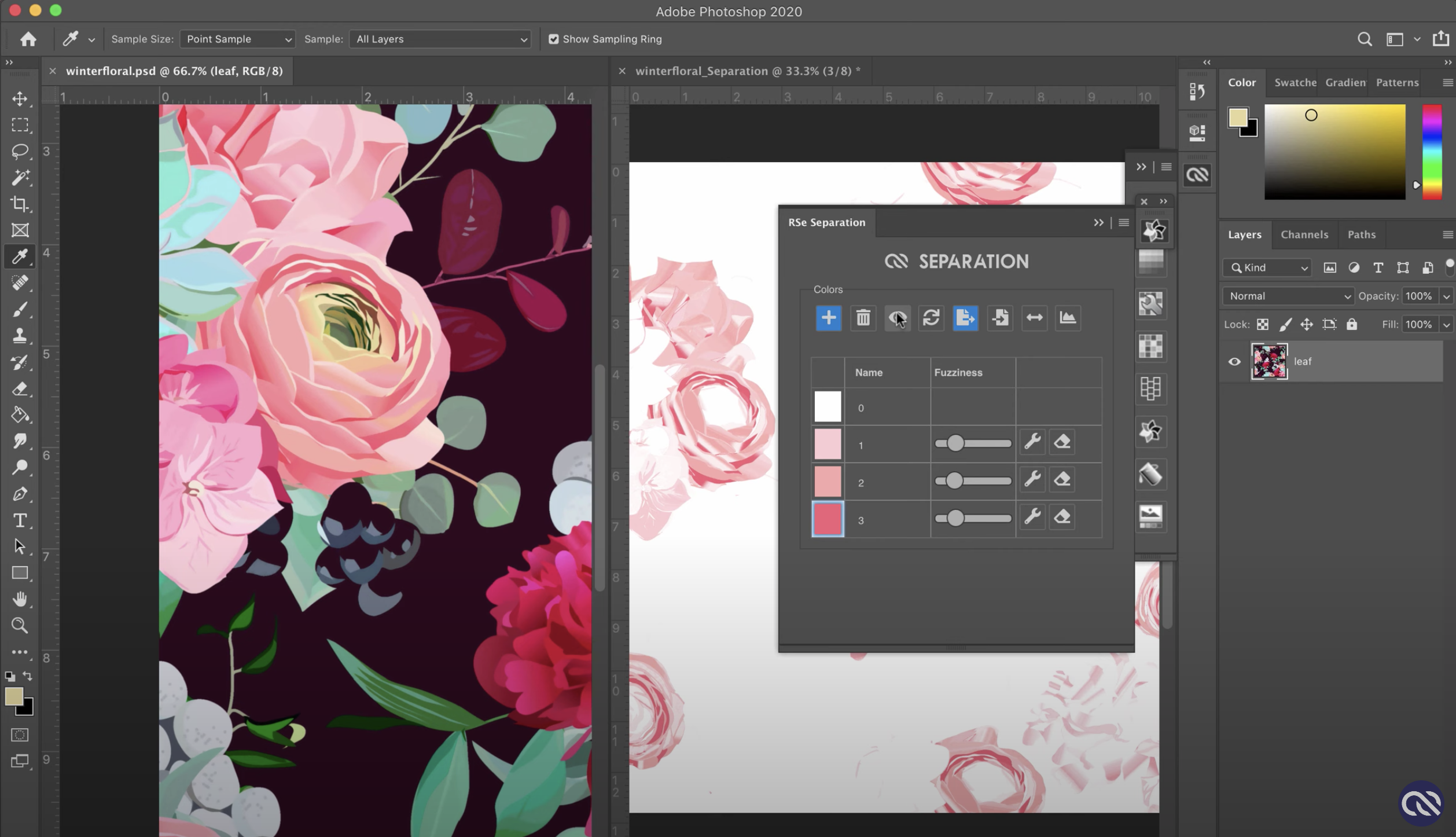 Image credit: Aquario.

As part of the creative alliance, Aquario and Nedgraphics will integrate Adobes Textile Designer technology and be compatible with Adobes PDF print engine, creating the industries most advanced Apparel and Textile design portfolio. Aquario expects to release their new product in the next few months.

Mike Scrutton, Director of Print Technology and Strategy at Adobe announced the partnership at the Digital Textile Printing US conference in Phoenix, Arizona: "Adobe's partnership with Aquario and NedGraphics enables the combination of our technologies to create a powerful textile design solution that should be part of every fashion designer's tool set."

"Integrating Adobe technology into our specialized design applications, will further strengthen our capabilities as we provide design teams with some of the most popular tools on the market" added Matt Forman, President of Aquario Design.

Serving some of the world's best-known fashion brands and retailers, NedGraphics understands departmental specialization and design needs vary from company to company. This enlarged product portfolio establishes NedGraphics as the ideal one stop shop for professional design software.

"With continued pressure to shorten collection lead times and the need to manage increasingly distributed design teams, it is imperative for brands and retailers to implement specialized design technology to remain competitive. The complementary NedGraphics, Aquario & Adobe solutions portfolio provides design teams across all departments with multiple points of entry and unlimited upgrade path scalability, supported by the most experienced team of industry specialists" said Geoff Taylor, President of NedGraphics.

Looking at alternate vendors for print workflow, the AVA Digital Print RIP provide support for mac based digital textile printers from HP, Epson, Mimaki, Roland, Encad, Mutoh, MS, La Meccanica, Stork, Regianni, Robustelli, Zimmer, Dgen and many others.

AVA Colour gives control from the digital design and production environment all the way through to conventionally printed bulk production (analogue or digital). By combining colour data from production substrates, inks and printing processes with AVA's colour engine and custom overprint modelling technology, AVA Production Colour ensures that the product design and creation process is linked to production reality from the very beginning, drastically reducing concept to product lead times at the same time as cutting production waste.

Equally at Pointcarre, where a powerful tonal separation engine assists the designer to separate colours, enabling them to move on to colouring the design to a specific colour family where regrouping the design to client-provided swatches provides an often-demanded customisation feature.

At Inedit, their textile design offer is based on an enhanced plug-in for Adobe Photoshop, where in NT Masquerade, part of their neo Textil plug-in, precise colour separations can be created in a matter of minutes and exported as a .PSD file for printing.

Inedit's neoStampa is a reference Rip software for digital printing based on its ability to reproduce colours regardless of the substrate, ink, or machine used. NeoStampa Delta enables the printer to print any type of PDF file using the new Mako® engine from Global Graphics®.

Corel Corporation's CorelDRAW's powerful vector illustration tools turn basic lines and shapes into complex works of art. CorelDRAW is an increasingly popular vector design software for the professional textile design industry. The textile designer can now create curves with many versatile shaping and drawing tools. Then, with a wide choice of file output, the finished design goes seamlessly to print.

Caldera's TextilePro is an intuitive production suite for textiles giving design, colour, ink and substrate control at the touch of a button, allowing textile producers to create patterns and variations without error and waste. With TextilePro creating repeatable and aligned patterns is simplified thanks to the inclusion of Caldera's existing Tex&Repeat module which works in tandem with the Photoshop plug-in for colouring patterns and swapping swatches quickly. TextilePro keeps all colours in RGB to guarantee full fidelity to the original. Fashion users can take advantage of a choice of generation methods for blacks to achieve the richness and texture they desire for their design. Further, TextilePRO features standard-ready colour management and supports all major textile printer manufacturers.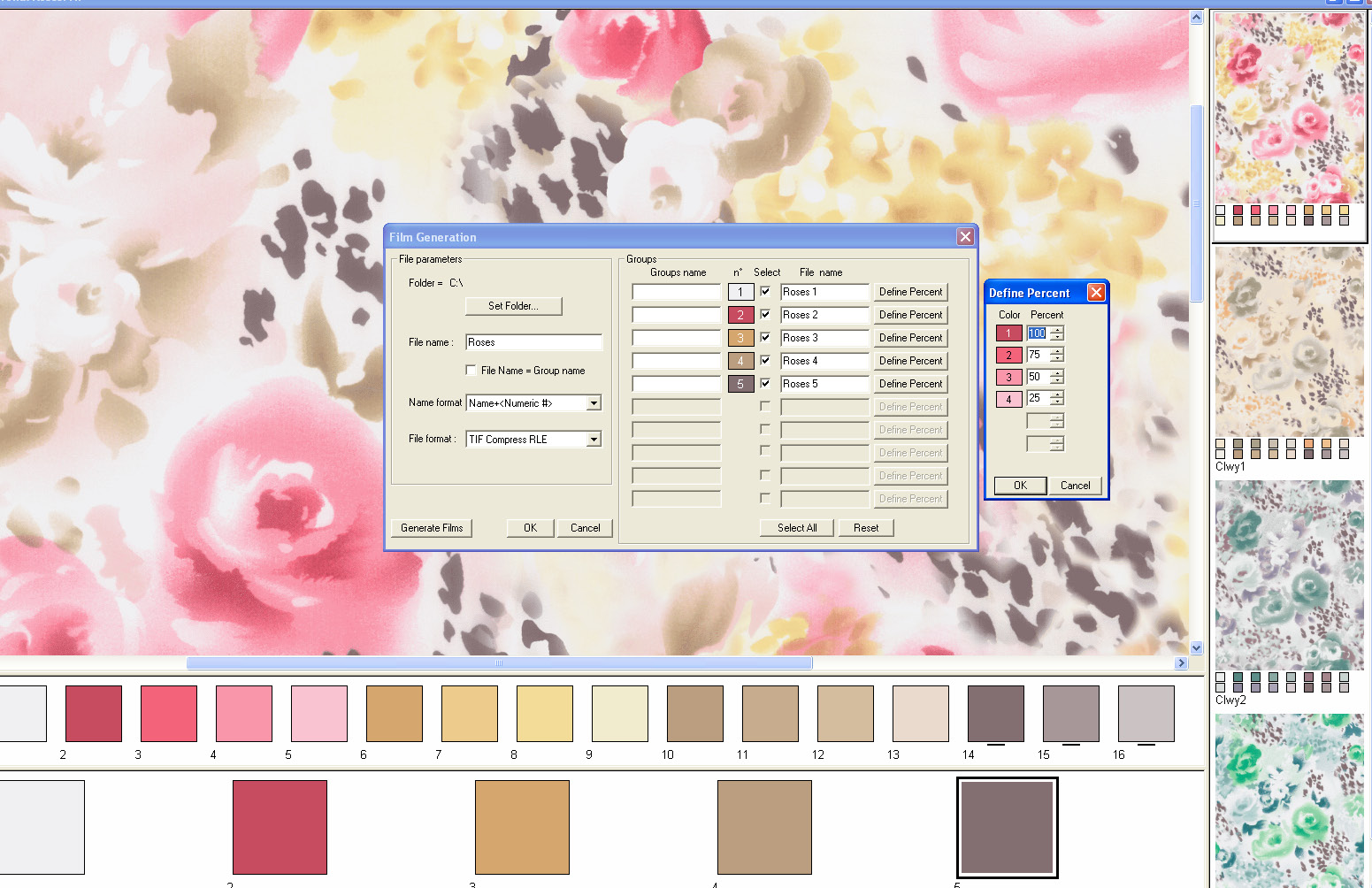 Image credit: Ned Graphics.

Textile design software has been with us for over thirty years and has played its part in shaping the future of digital textile printing. In its day it revolutionised the time scale of print production by eliminating the complex and tedious process of manual repeating and colour separation.

And now, with its continuously upgraded capabilities, design software is driving the digital textile print agenda forwards as it accelerates to meet new business models. Its increased simplicity has democratised its appeal and at the same time it has become progressively capable of ever more complex renditions of both design creation and a seamless image workflow.

Discover the latest innovations in digital textile printing at the Global Print Expo 2021, Europe's leading exhibition for screen and digital wide format print, textile printing and signage. Discover the latest products, network with like-minded individuals and explore new business opportunites. Register now and use promo code FESH101 ​to receive a discount of 30 euros.

Interested in joining our community?
Enquire today about joining your local FESPA Association or FESPA Direct