Features
NASA launches bioprinting experiment aboard SpaceX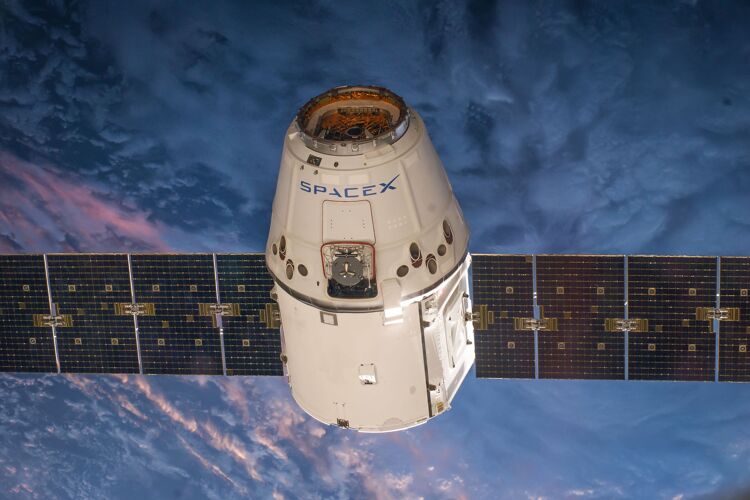 NASA has revealed plans to conduct a series of bioprinting experiments in space as part of a SpaceX resupply mission, with the aim of seeing how the technology could support the medical industry in years to come.
The mission launched on 21 December from NASA's world-famous Kennedy Space Center in Florida in the US and docked at the International Space Station in space the following day.

While the core focus of the mission was to resupply the space station facility, NASA also took the opportunity to stock the craft with technologies for specialist experiments, which, if successful, could lead to the implementation of new bioprinting techniques both in space and on Earth.

For this experiment in particular, NASA partnered with the German Aerospace Center to study Bioprint FirstAid, a portable, handheld bioprinter that uses a patient's own skin cells to create a tissue-forming patch to cover a wound and accelerate the healing process.

It is hoped that on future missions to both the Moon and Mars, bioprinting such customised patches could help to address changes in wound healing that can occur in space and, as a result, lead to complications in treatment.

NASA also said that personalised healing patches produced using this method of bioprinting could have potential benefits on Earth, providing safer and more flexible treatment in locations all around the world.

"In the future, the combination of cells, or tissue-specific biomaterials, with different cell types and high-resolution 3D bioprinting can enable scientists to develop new tissue and organ modelling techniques to better understand the biophysical mechanisms of tissue generation, regeneration, and longevity," NASA said.

Bioprinting is classed as a subcategory of additive manufacturing, also known as 3D printing, and defined as the printing of structures using viable cells, biomaterials, and biological molecules.

It is anticipated that bioprinting could be used for a range of treatments in years to come, with one area that has seen a significant level of development in recent years being skin reconstruction following burns.

However, until recently, such procedures required the use of large bioprinters that first print the tissue, allow it to mature, and then implant it to the patient. The main aim of the NASA experiment is to see if this can be done at much smaller scale, using a handheld device.

"The aim of the portable bioprinter is to cover a wound area on the skin by applying a tissue-forming bio-ink (bio-ink with skin cells) that acts like a patch and accelerates the healing process," NASA said.

"The main emphasis is on adapting the Bioprint FirstAid Handheld Bioprinter (Bioprint FirstAid) device for easy application in missions in extreme habitats on Earth and in space."

Interested in joining our community?
Enquire today about joining your local FESPA Association or FESPA Direct