Features
Market Trends - the vibrant future for Digital Textile Pinting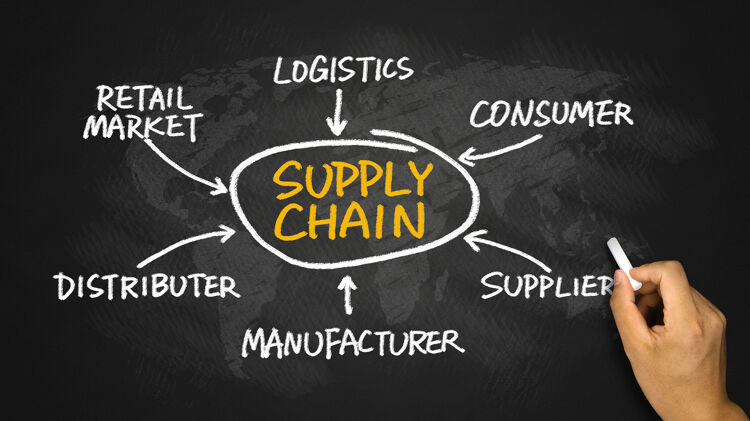 Debbie McKeegan discusses the affect of the global pandemic on the industry and the future for digital textile printing. The future looks promising.
In many respects 2020 may seem like a year to forget. Without doubt - the global pandemic has brought economic distress, but it has also delivered many new commercial opportunities to the textile industry.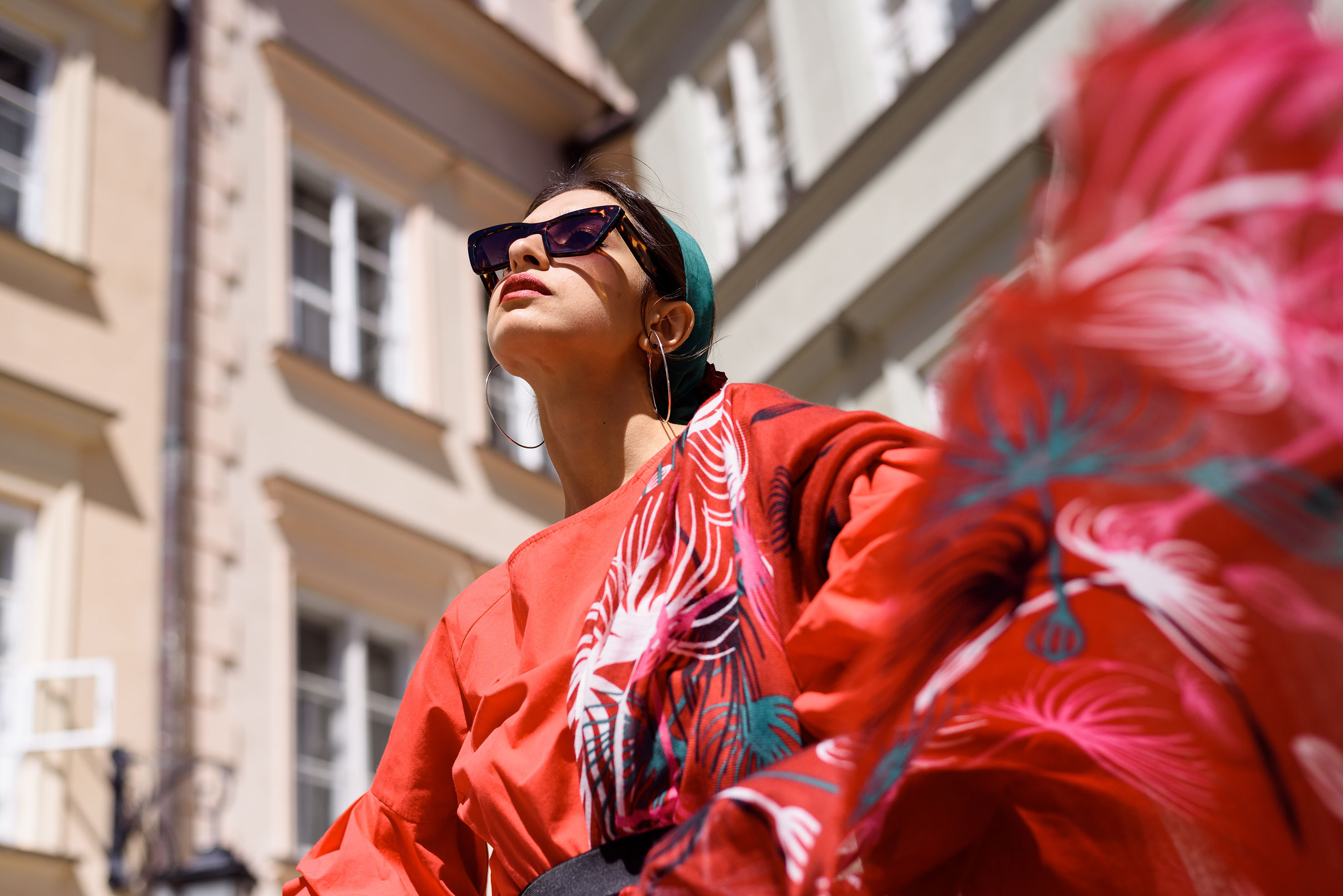 Caption:Events have forced numerous textile printing businesses and their suppliers on to the back foot and yet for others the global crisis has polarized an axis point, shifting the impetus to evolve and adapt at speed.

As we re-emerge from what we all hope will have been a once in a lifetime event - how does the future look?

With the unpredictability of lockdowns - it sometimes appeared that prospects for progress in digital textile printing were at best marginal and steeped in uncertainty. And yet, surprisingly, that was not the case. Here's a summary of the market brought to you from many of the world's leading sources for textile industry analysis:

In August 2020, the global textile printing market which Grand View Research estimated at USD 146.5 billion in 2019 - was still forecast to rise to over USD 260 billion by 2025 and is expected to register a CAGR of 8.9% over the forecast period.

Changing consumer preferences pertaining to the adoption of printed textiles in the Asia Pacific and the Middle East is anticipated to have a positive impact on market growth.

Grand View Research say that the rapid growth in the demand for digital printing technology within the apparel and advertising industries - coupled with increasing demand for sustainable printing - is anticipated to have a positive impact on production demand over the forecast period.

Fuelling market growth is the accelerated requirement for speed of delivery, which is now achieved, with the advent of digital printers. The reduction in per-unit cost of printing along with the shortening lifespan of products is also likely to complement market growth. Grand View add that rapid technological developments in the textile printing industry coupled with the introduction of single-pass, high-speed large printers - have resulted in the up-gradation of traditional textile printing machines, thereby complementing the printed textile market growth.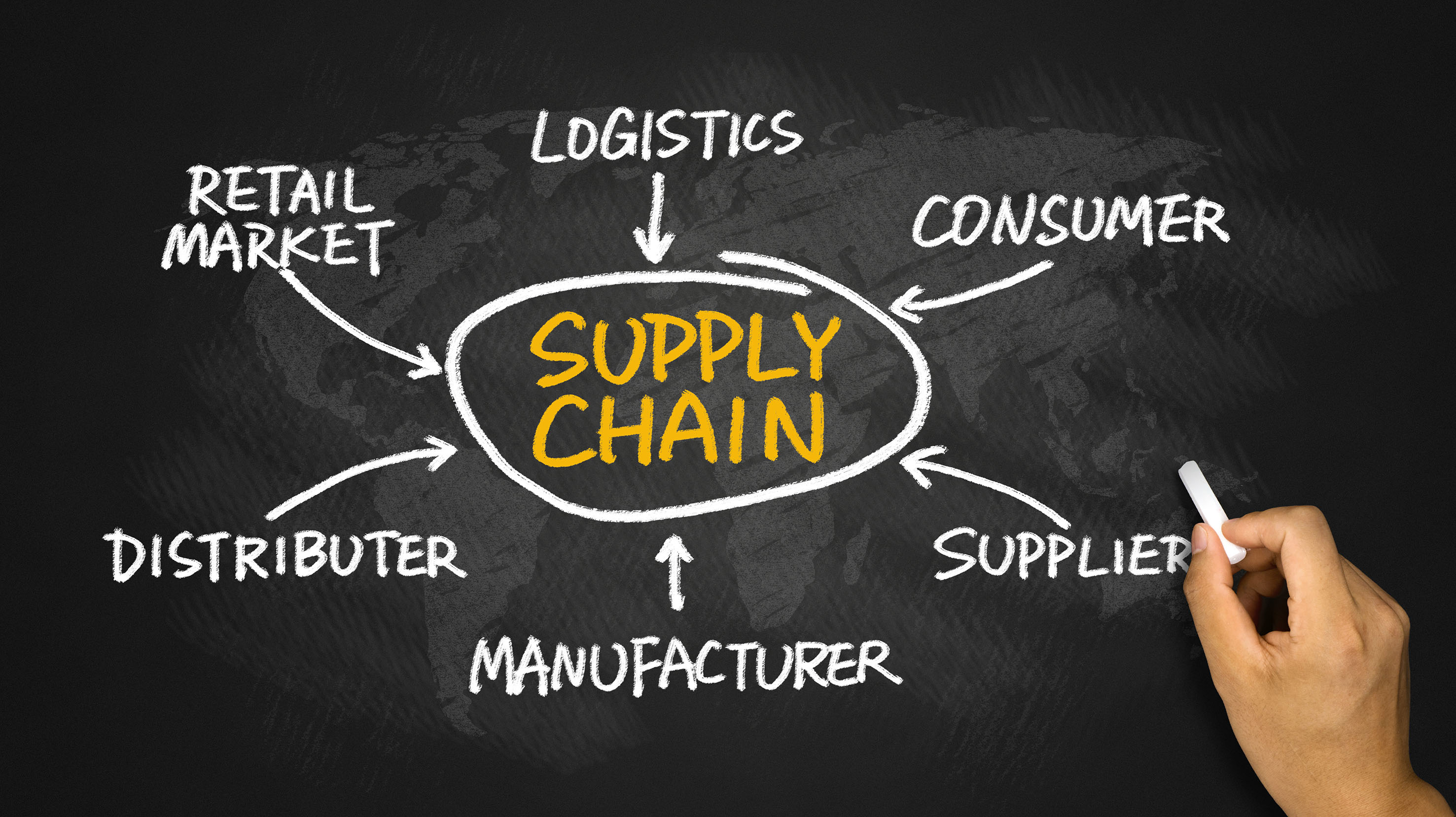 Caption: Despite the pandemic – consumer behaviour will continue to accelerate the global demand for printed textiles and the sector will continue to grow at pace.

Research and Markets said in June 2020, that in spite of the COVID-19 crisis and the looming economic recession, the textile printing market worldwide will still grow by a projected 7.7 billion square metres, between 2021-2027, driven by a revised compounded annual growth rate (CAGR) of 3.6%.

It's apparent in studying the market research of 2020 that we can expect a continuing rise in the explosive success story of digital textile printing and as it begins to make an impact on conventional print routes.

As far as digital textile printing is concerned, in May 2020 Allied Market Research predicted that global digital textile printing market, which was valued at $2.2 billion in 2019, was projected to reach $8.8 billion by 2027, quadrupling in size as it is predicted to grow at a CAGR of 19.1%from 2020 to 2027.

Allied said that the rapid growth in the demand for digital technology in textile printing for garment and advertising industries coupled with increasing demand for sustainable printing is anticipated to have a positive impact on production demand over the forecast period.

Allied went on to conclude that the market will witness significant growth owing to the increasing demand for printed textiles. Furthermore, the rise in per capita disposable income in emerging nations coupled with rapid change in fashion trends for new printed garments are anticipated to boost the market growth during the forecast period.

Interestingly Allied also commented, that the growing application of textile printing in vehicle wrapping, automotive interior decoration is anticipated to boost the segment growth in automotive sector.

All sectors of the digital textile sector reviewed in 2020 reflected this unstoppable trend, and exemplary progress was predicted at every turn.

In July 2020 Research & Markets said that the global digital textile printing inks market, valued at $1,112.0 million in 2019, was projected to reach $2,665.7 million by 2027, growing at a CAGR of 11.6% from 2020 to 2027.

Interestingly, this report highlighted that in spite of a general reduction of inks costs as a proportion of prime printing costs (from 49% down to 31%), volumes demanded increased significantly over the forecast period.

Equally, as far as Digital Textile Printing Machinery was concerned, according to Persistence Market Research - the global market for digital textile printing equipment was expected to attain a value of US $2.25 billion by the end of 2028, growing at a CAGR of 14.9 during the forecast period.

The growing penetration of digital textile printing equipment in the textile industry, owing to the enhanced quality of printing offered by digital technology, is expected to drive the market during the forecast period.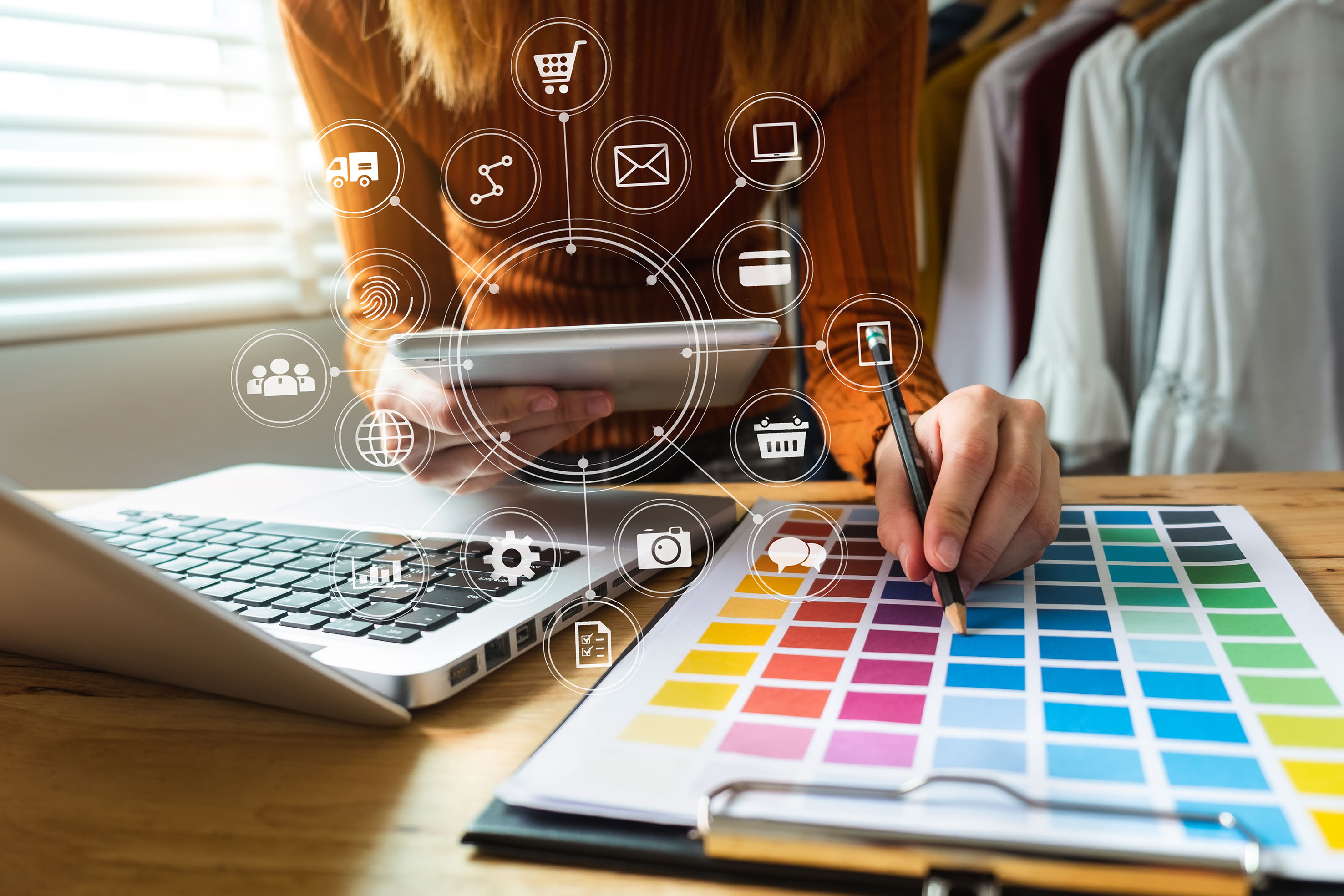 Caption: ​Digital technology has penetrated our day-to-day lives with the increasing adoption of technology by consumers to communicate, inform and shop, as it enables the lightning fast-delivery of products that meet individual needs.

Persistence said that from the world of high fashion and fast fashion clothing to sportswear, from accessories to furnishings, the boom in digital printing on textile has contributed to transforming the dynamics underlying these sectors in terms of productivity, creativity and application.

Digital textile printing equipment technology opens the door to creativity by encouraging photographic reproduction, the creation of more complex designs and experimentation with brand-new applications. Persistence concluded, by saying that expansion of the printed T-shirt sector is directly tied to the evolution of direct to garment (DTG) technology, a phenomenon that has grown rapidly, owing to its ability to satisfy demand from mass market for original and personalized items.

In summary - in spite of the pandemic, digital textile printing, whether DTG or Roll 2 Roll, continues to grow apace. With a wide range of machinery available, from entry level scanning machines, to single-pass high speed/high volume plant, consumers are faced with an attractive business proposition, whatever their size or business model.

Whether re-equipping existing textile plants, or simply starting up from scratch, the digital textile printing agenda has definitely captured the imagination of the textile Industry as it emerges from the economic hiatus of the pandemic. What hasn't been measured yet is the impact of the "sustainability agenda" and how this may accelerate digital adoption beyond the pandemic. It will be interesting to revisit this analysis again next year. Digital textile printing technology delivers an environmentally viable solution to the climate crisis – how the conventional textile industry evolves will be a fascinating period in the development of our industry.

Interested in joining our community?
Enquire today about joining your local FESPA Association or FESPA Direct