Features
Market insight – opportunities in interior print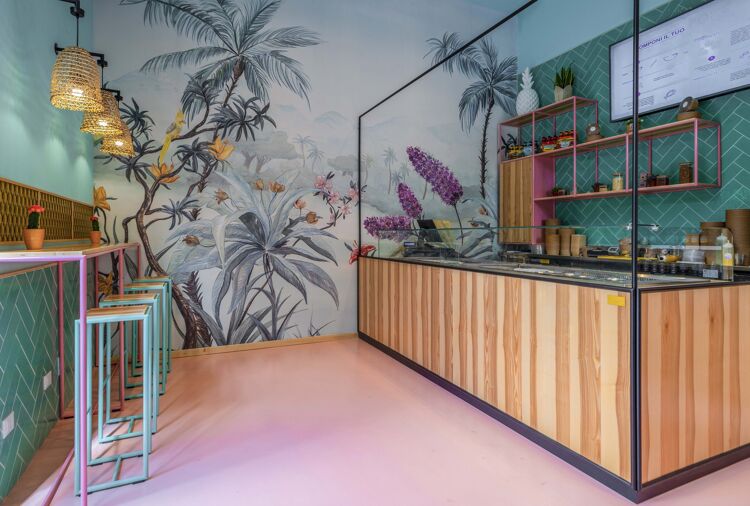 One of the most expansive markets available to print services providers (PSPs), FESPA.com takes a closer look at the opportunities for growth within the interior print market and how best to capitalise on growing demand for this type of work.
Demand for interior print has skyrocketed in recent years, with the call for this type of work coming from a wide range of areas and markets.

For retailers, this could be wall, window and floor graphics to help brighten the inside of the store or showcase special promotions. Then there is interior design; the options available in this area, and the rise in the number of consumers taking on projects themselves, has led to an increased call for applications such as wallpapers and textile-based pieces like curtains.

The core challenge for PSPs is this: how do they get a piece of the action? What do the need to do to ensure they are not missing out on profitable work and the chance to build lasting relationships with valued clients?

FESPA.com speaks to two companies that have strong links to the market to gain an insight into some of the trade secrets PSPs should be aware of…
Buoyant and a high growth market
In order to produce any work in this area, you need to ensure you have the right kit in place, starting with the actual printer. Canon works with a large number of PSPs active within this market and as such is well placed to offer guidance to newcomers and those looking to grow their presence.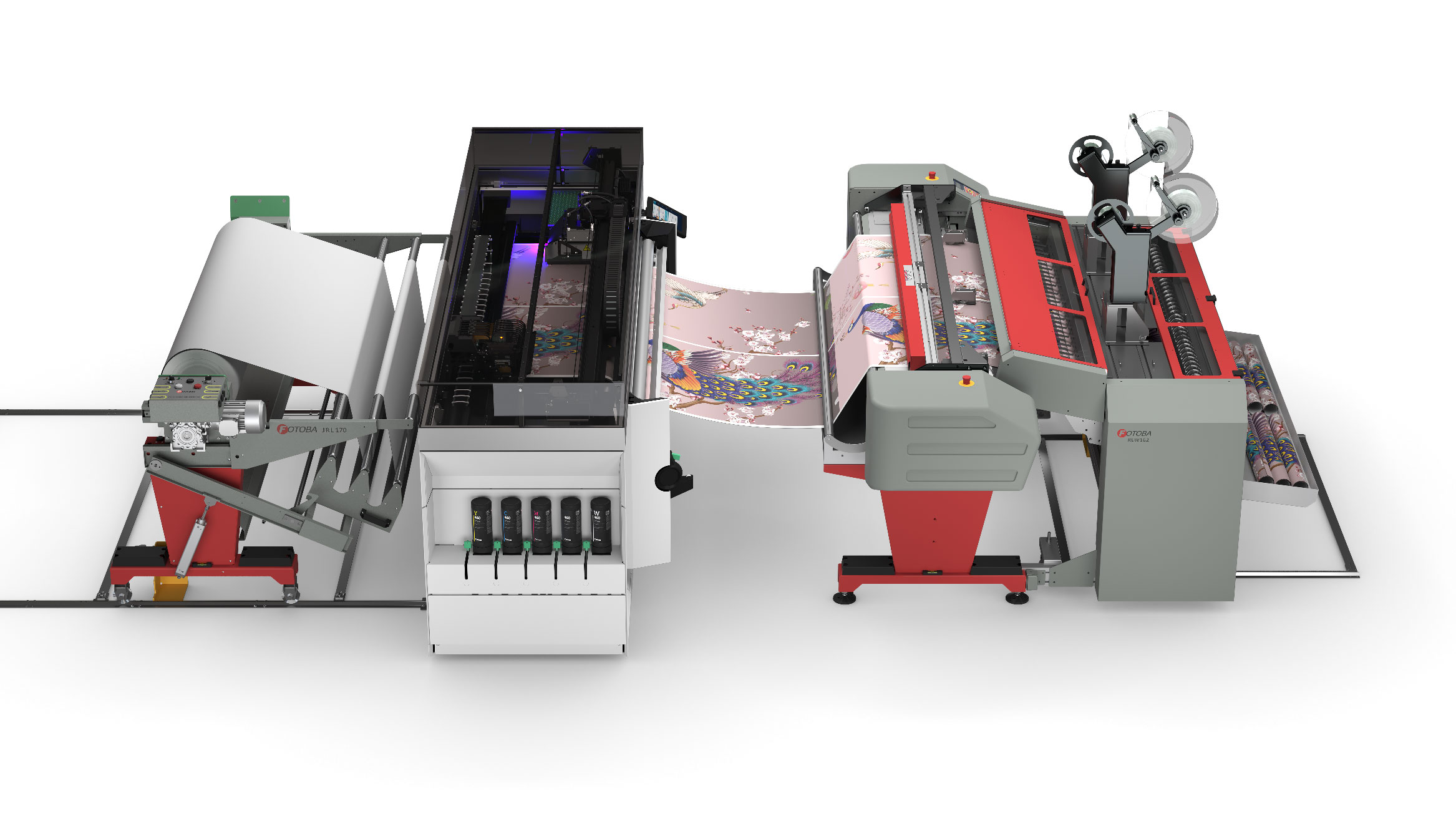 Caption: Canon's Colorado M-series UVgel Wallpaper Factory was on show at the FESPA Global Print Expo 2023

"Currently, the interior print market is very buoyant and a high growth segment," said Mathew Faulkner, EMEA marketing and innovation director for the Wide-Format Printing Group at Canon Europe "This opens up opportunities for PSPs and we're seeing a lot of creativity in the applications on offer.

"There are a number of socio-economic trends that are driving growth. For example, as the cost of natural materials is on the increase, this is making printed décor an even more attractive solution for revitalising interiors. Changing demographics and greater urbanisation are giving rise to an increase in the number of households, while the size of those spaces is diminishing. This is creating further growth possibilities within the interior décor market."

Faulkner picked out a number of other trends for PSPs to be aware of, including increasing consumer desire for personalisation, individualisation and customisation, as people like to make their homes and works-spaces their own. This, he explained, is creating a lucrative opportunity for PSPs to extend their offering to cater to these trends.

Faulkner went on to say that more time spent at home has encouraged property owners and occupiers to consider and refresh their spaces. He added that print has an important role to play as it can enable on-demand products such as personalised prints with bespoke colours and designs for applications such as wallpaper and canvases.

Other trends highlighted by Faulkner that are influencing the market include a shift to hybrid work-life, with more people now working from home. He said this creates demand for 'zoning', which can be delivered cost-effectively with a variety of printed interior décor solutions.

In addition, he said printed décor is an important tool in hospitality, with a major role in branding, creating ambience, and delivering immersive experiences.

"Digital print on demand has long met these needs by providing the means to produce short runs, to customise, to reproduce a rich colour gamut, to print on a wide range of materials, and to deliver the practical performance qualities and durability required in these various settings," Faulkner said.

With this, Faulkner draws attention to how Canon has been active in the décor segment for many years, with its range of printers and experience to support interior print applications.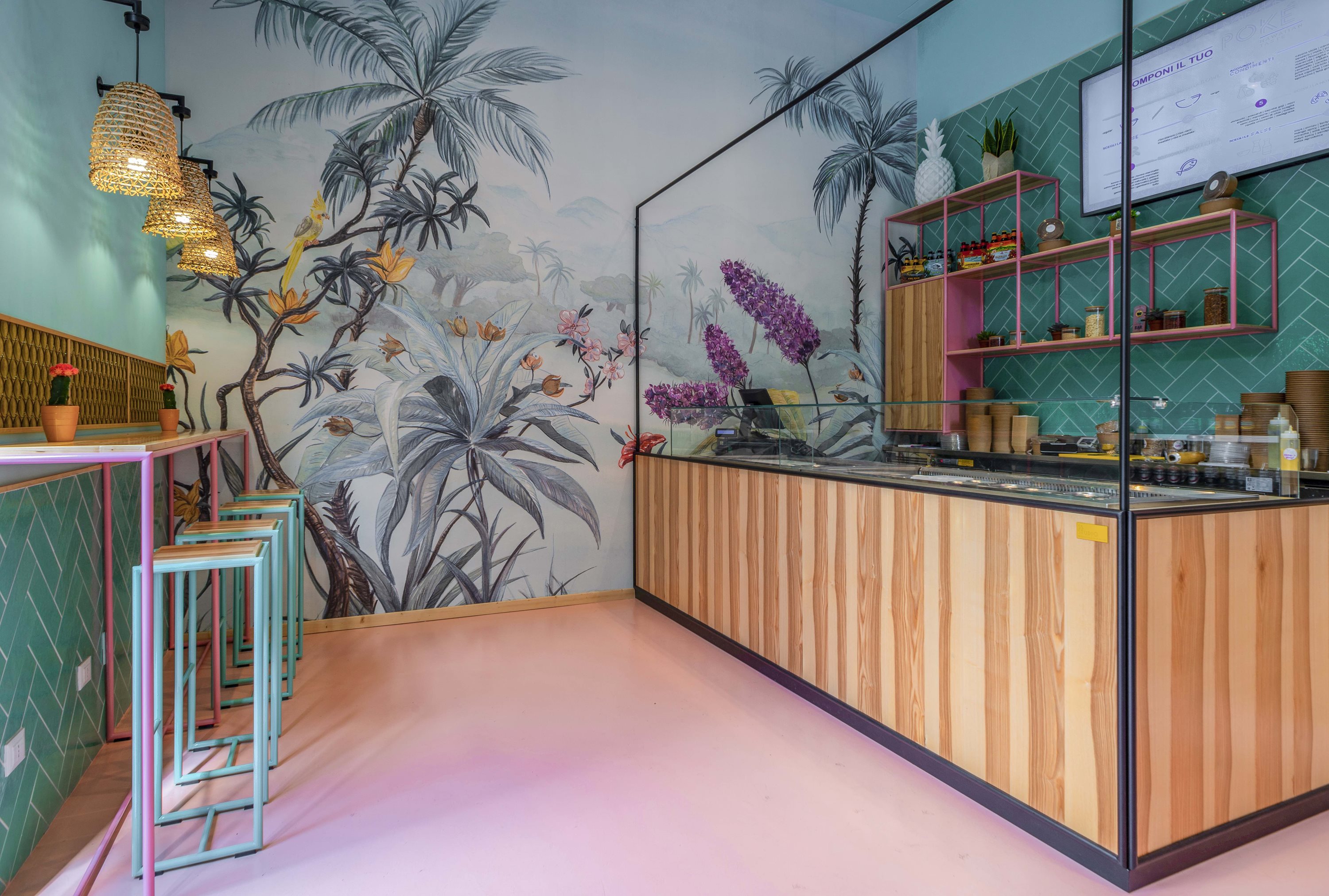 Caption: Canon has highlighted a wide range of growth opportunities in the market

He first picks out Canon's Arizona flatbed printer series, which caters for rigid and flexible materials, opening up options with prints on unusual substrates such as glass, wood, stone or metallic substrates as well as various finishing technologies.

Canon also pioneered the development of elevated printing with Touchstone software for photo and fine art reproduction and for creating textured surfaces to create a luxe feel.

"Now known as PRISMAelevate XL, this option takes elevated printing to the next level, both for high value décor applications and for functional applications such as printing braille and signage for the visually impaired," Faulkner said.

Elsewhere, Faulkner said the imagePROGRAF technology for photo and fine art applications offers "stunning" print quality, ideal for artwork in people's homes or for eye-catching prints within retail and hospitality environments.

In 2017, Canon also entered the production roll-to-roll segment and with the launch of the Colorado 1650 two years later, Faulkner said this brought new innovations for wallpaper with gloss and matte finish, followed by mixed gloss and matte with FLXfinish+.

The manufacturer's latest solution comes in the form of the Colorado M-series, which had its European debut at the FESPA Global Print Expo 2023.

"Apart from its modularity, which enables it to grow with the printer's evolving needs, its white ink capability extends the creative possibilities and applications possible, for example with window graphics, printing onto coloured media and creative wallpapers," he said.
Exploring new opportunities
Switching attention to materials and PSPs should ensure they have the skills and know-how to work with certain products commonplace in this market. Drytac's materials are used on all manner of interior print applications, including floor graphics that proved to be crucial during the pandemic and the fight to stop the spread of Covid-19.

"Interior print seems to be very important for brands at retailers the moment with plenty of enquiries coming into Drytac of easy apply and removal," said Steve Broad, director of sales for EMEA and Asia a Drytac.

"Stores are looking to provide any marketing opportunities with regards to satisfying the brand space. Drytac offers materials that can be applied by the store workers for quick promotions such as our SpotOn range of medias.

"Drytac's ReTac Textures is also ideal for customers wanting to create eye-catching graphics in home, business, retail and display environments. And because it's ReTac polymeric self-adhesive vinyl with ultra-removable adhesive backing, it can be easily removed and repositioned time and time again."

From wall graphic materials to window graphics to floor graphics, Broad said a big focus for Drytac is the sustainability market. He said its Drytac Zero range can provide a resource and a range of products that printers can offer to their customers to ensure they are hitting key green targets.

In terms of examples of these products in action, Broad highlights a number of cases where Drytac products have helped transform environments.

First, Minuteman Press Bath in the UK used Drytac ReTac Textures Canvas film to produce a wallcovering for a new wardrobe experience in Bath. Branded the 'Georgrobe', the event invited residents and visitors to view a display of satirical prints about the fashions of the Georgian period. Minuteman Press Bath printed a Bath-inspired wall mural to serve as the backdrop for the seasonal event.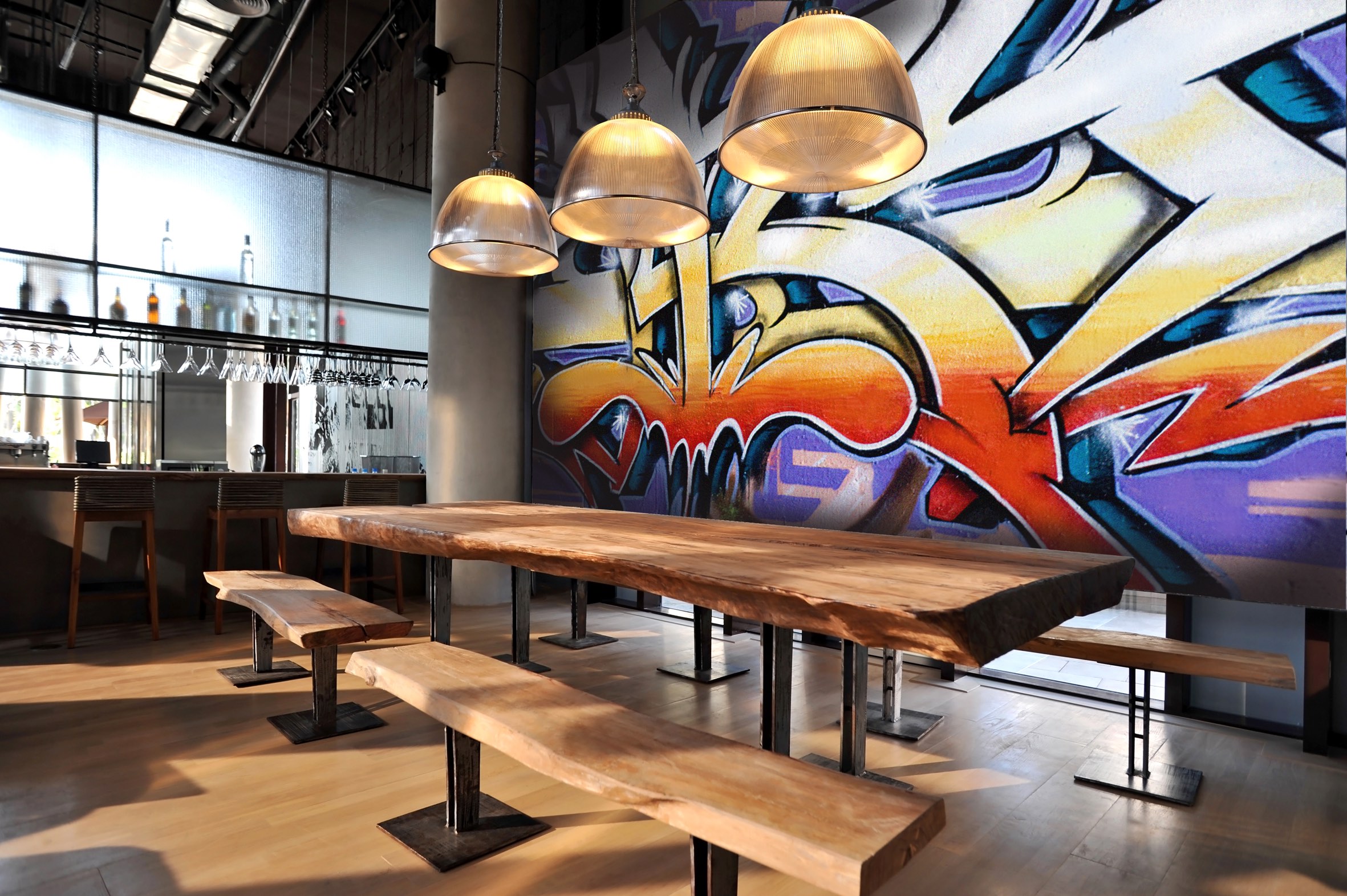 Caption: Drytac's materials are used on a wide range of interior print applications

Drytac also partnered with Ricoh to revamp the Ricoh Customer Experience Centre in Telford in the UK. The major transformation project saw the two businesses work closely together to overhaul the look of the facility. Drytac utilised three of its core products – ReTac Smooth 150, ReTac Textures Canvas and ReTac Texture Linen – to complete the project.

Finally, Leeds-based Imageco used Drytac SpotOn SynTac and ViziPrint Deco + to produce a range of striking POS and window graphics for world-famous footwear brand Dr. Martens at its new test and learn concept store in London. Graphics were printed using Imageco's HP Latex 800W printer, with its eco-friendly water-based inks.

This should offer plenty of food for thought to those companies seeking a route into this market, as well as those hoping to enhance their presence. Speak with your customers about what is possible with print and how you can help create a brand new look for their interiors.
Interested in joining our community?
Enquire today about joining your local FESPA Association or FESPA Direct