Features
Making Big Moves - the latest in Direct to Garment Printing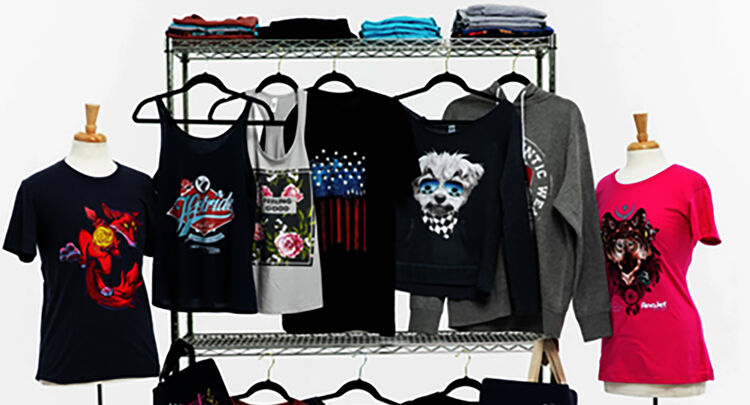 The DTG marketplace continues to thrive despite unprecedented recent events. Of all of the sectors utilising digital technologies within the digital textile printing market, the "Direct to Garment" sector stands out as a shining example of success during a difficult year.
The DTG sector, boosted by a growing and irreversible shift to online sales, has also been augmented by significant developments in machinery, software and web to print technologies. Whilst there are numerous success stories for independent retailers, wholesalers and independent designer micro-brands, probably the most successful of these market trends has been the growth of internet platforms offering 3rd party fulfilment rather than simpler websites to promote and sell the on-demand print made available by DTG printing.


Caption: Companies like Printful saw their turnover rocket during the year, as they passed the $120 million-dollar turnover mark, just six years after starting. Image Credit: Printful.

Printful offer a total fulfilment package, where the client sells their designs on their web-shop, connected by API to Printful, featuring a wide range of Printful products from T-shirts to hoodies and from aprons to scatter cushions. Sales are taken online, and only when paid for, orders are seamlessly transferred and processed by Printful who also offer a white label dispatch direct to the consumer if required.

Using advanced DTG machines, the order is printed and dispatched. Printful have invested heavily in a state-of-the-art fulfilment centre which, whilst highly automated, further ensures that the customer receives their personalised printed item by express delivery.

When you consider the size of the promotional and personalised goods sector, the potential profits are hard to ignore. In 2020 the market was valued at around $25.8 billion at retail revenue worldwide and is expected to grow to $43.3 billion by 2027, at a CAGR of 7.7% (Source: Research & Markets).

T-Shirt & Sons, of the UK, who, as their turnover reached $20 million, was recently taken over by the US Polyconcept North America Group, have ridden the boom, as have DTG2GO of the USA, whose turnover now approaches $10 million.

In Australia QTCo of Brisbane saw their turnover rise to over $5 million as the e-commerce boom in personalised apparel took hold in the Antipodes. And in The Netherlands, Simian BV, through their Reclameland subsidiary chose Kornit DTG machinery as their turnover soared to over $130 million.

What's facilitating this incredible growth? Driving the demand for customisation and personalisation is the consumer. In order to meet the industries ever-growing requirement for personalisation and diversity, the print sector is being propelled towards digital technologies which enable on-demand manufacture. Over the past year there have been many advances in technology and software combined. The sector has witnessed many digital manufacturing innovations and initiatives led by improvements in machinery, processes, inks, software and workflow automation.
In machinery, the breakthrough Brother Gtxpro launched in September 2020. The GTXpro printer is equipped with a new generation wide head with internal circulation of ink, which drastically reduces maintenance costs and shortens the printing time. The printer uses up to 63% less ink for maintenance, even though the white ink head has 10% more nozzles.
Ricoh launched the Ri 2000 Direct to Garment (DTG) Printer in September 2020.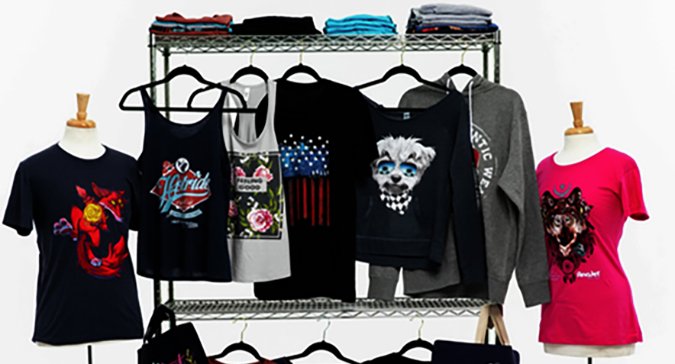 Caption: The Ricoh Ri 2000 prints 1200 x 1200 dpi resolution on a wide range of garments, from traditional t-shirts or tote bags to an extended application range of canvas shoes, baseball caps or long sleeve shirts.

It also supports the production of textile face masks and safety vests via the flexibility of the quick-change magnetic platen mechanism and the automatic table height adjustment that easily switches between garment types.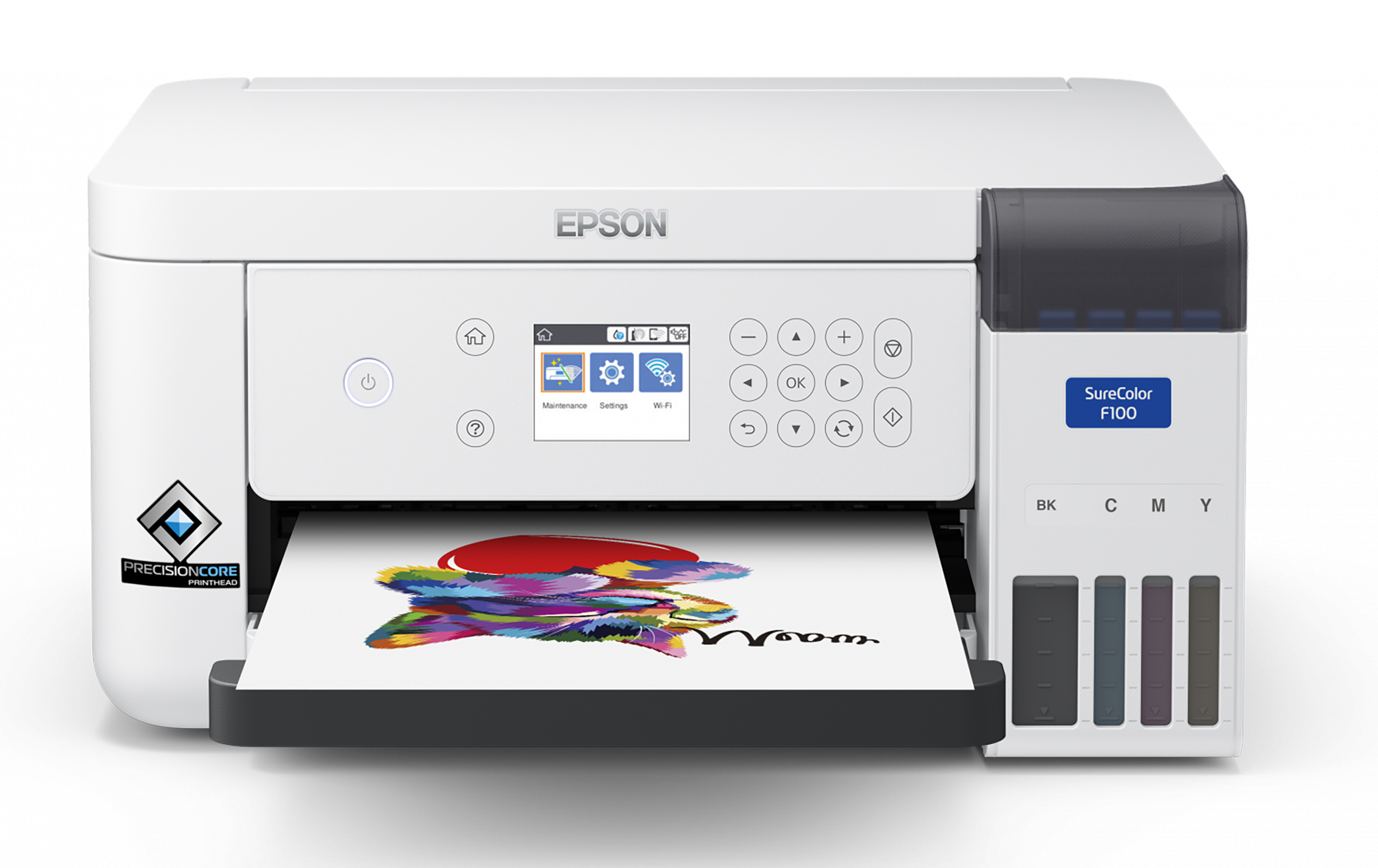 Caption: Epson launched their first 8.5-inch desktop Dye-Sublimation printer for home or small businesses in November, following on from the launch earlier in the year of their first industrial Direct-To-Garment printer. Image credit: Epson.

Similarly, at Epson the first 8.5-inch desktop Dye-Sublimation printer for home or small businesses was launched in November, following on from the launch earlier in the year of their first industrial Direct-To-Garment printer. The SureColor F3070 – bringing new levels of customization to the growing digital textile apparel market – followed by the SC-F3000
which makes t-shirt work quick and easy. The printer uses its own sensors to automatically detect the height of the garment surface and self-adjusts, reducing both operator errors and scraps.

In processes, software continues develop in support of the production workflow, with many new offerings easing the way from purchase to print and onto delivery.
In September the Kornit Konnect platform was successfully tested by Shirtee and X-Print of Cologne where it made a demonstrable impact on their daily routines. Maintaining the flow of data to keep their operation running smoothly and efficiently was once a considerable task. Kornit say that with Kornit Konnect, the printer can optimize production and improve business results based on historical and near-real-time data.
Late last year, Inèdit software presented "neostampa delta", featuring a DTG mode and a new pdf print engine aimed specifically at the DTG market – making design and colouration easier to achieve.
Further developments include the launch of the Epson Edge colour management software, which offers the ability to further stabilise colour management and to enable an improved production workflow. Specific features make constant and accurate results possible, for example, the Epson Precision Dot technology which controls droplets perfectly in order to reduce banding and dithering effects.
But in inks, sustainability was equally high on the agenda, as Epson announced GOTS approval for its Ultrachrome DG Inks, available as standard for Epson's newly launched SC-F3000 direct-to-garment printer and also used on the smaller SC-F2100 printer in the same range.
There can be no doubt that we are still only at the very beginning of the DTG journey and the myriad of potential applications that the technology facilitates. With the outlook for the "Direct to Garment" marketplace being so favourable, many print service providers are looking to offset the worst effects of the pandemic, by investing in DTG technology and in moving to expand their e-commerce offerings.
Demand for DTG machinery has never been higher, and looking forward, the markets growth – which is driven by innovation and excellence – is set to accelerate further as established printers, new entrants, entrepreneurs and creatives generate new and vibrant business models using digital technologies.

Discover the latest in garment printing at the Global Print Expo 2021, Europe's leading exhibition for screen and digital wide format print, textile printing and signage. Discover the latest products, network with like-minded individuals and explore new business opportunites. Register your interest here.


Interested in joining our community?
Enquire today about joining your local FESPA Association or FESPA Direct