Features
Making a splash in vehicle wrapping with colour management technology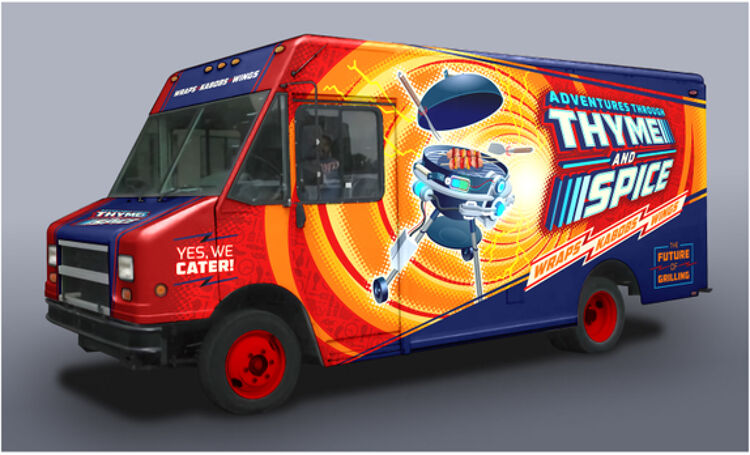 Even after selecting your printer, material and inks, wrappers still need to consider the type of software they may need to complete a job. We take a look at how colour management software and similar solutions can support wrappers with their work.
In the fast-paced world that is vehicle wrapping, any solution that can save wrappers time, money or resources will be welcomed with open arms. Investment in quality software can help you cut out errors early on in the process and save you plenty of hassle in the long run.

Colour management software and similar solutions allow wrappers to ensure that they are hitting accuracy targets in every job and matching prints to the customer's often strict and challenging demand.

Here, we take a look at some of the software solutions available to wrappers and pick out the key features that can help businesses race ahead of the competition.
High quality output
Corel is known across the industry for its software solutions and for wrappers in particular, CorelDRAW is a popular choice. Klaus Vossen, senior product manager for CorelDRAW, said software with professional level colour management will provide accurate representations of the final printed colour throughout the entire process.

"Businesses today need to provide a variety of deliverables spanning print and digital outputs, making it even more important to ensure there is a consistent colour representation across all materials," Vossen said. "Having quality colour management software will also help to automate the print workflow, meaning that any print provider will be able to quickly and easily produce high quality output regardless of their skill level.

"When deciding which graphics program is best for you, it's important to choose professional, full-featured graphics software that supports a wide range of outputs and workflows and offers the flexibility to handle any project. Whether it's web design, photo editing, page layout, logo creation, or large format printing, CorelDRAW Graphics Suite is a complete graphics solution that can help you tackle any project or client request."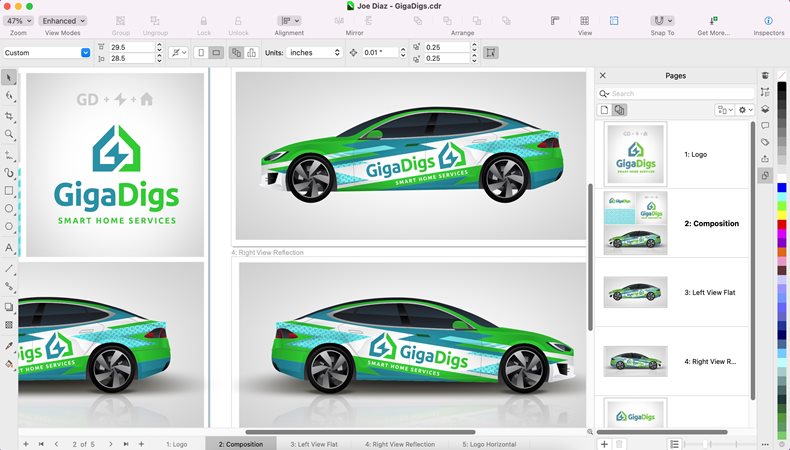 CorelDRAW features a number of tools including colour management capabilities

So, what is CorelDRAW all about? Described by Vossen as a "workhorse" in the professional printing industry, the latest version of the software includes a number of new features that have been developed for printers looking to boost their productivity.

"CorelDRAW Graphics Suite offers a flexible design space that allows users to work more efficiently and with greater control over their projects and assets," Vossen said. "Print providers can easily access a multi-page view to see and work on all of a project's assets within one view. Thanks to the Pages docker/inspector, you can see all pages in a design via a new thumbnail grid view, making it easier to manage and sort your pages."

Other features in CorelDRAW include Multi-Asset Export, making it easier to take on any project from print to web. This tool saves users time with a range of options for outputting pages and objects, allowing users to create a customised list of assets to export with one click.

"You can simultaneously export the same design element at different sizes, resolutions, and file formats – ideal for web and mobile app design tasks – or easily export several items using identical or different settings," Vossen said. "And it's easy to send pages or objects in multiple industry-standard formats, including PDF."

For larger-format work, including wraps, CorelDRAW enables users to draw to scale, while its colour management capabilities, large page size printing options, colour separations for CMYK printing and soft proofing all make the process easier for wrappers and printers.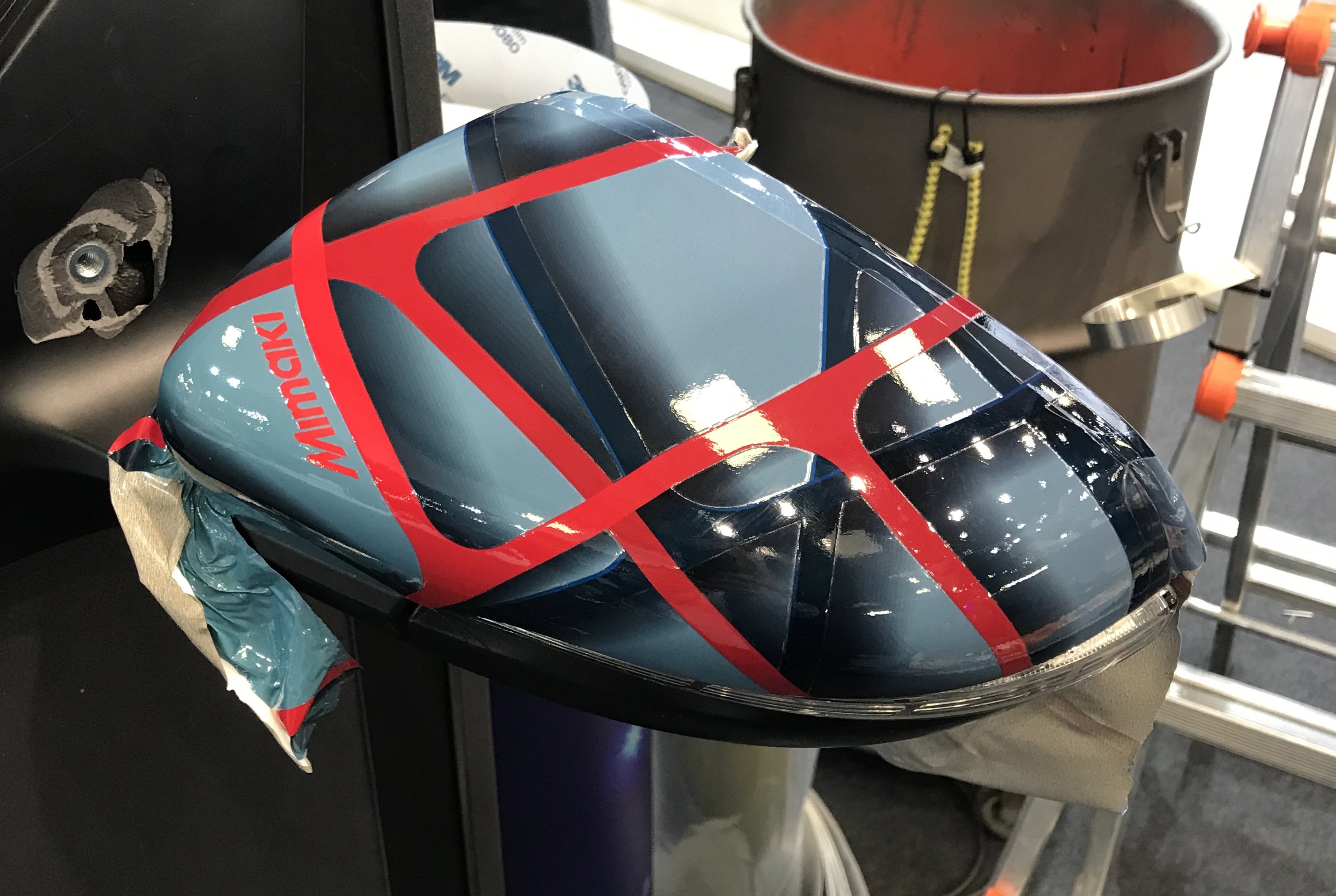 Caption: Mimaki printers are used to produce vehicle graphics

"The colour management functions, including Colour Proofing onscreen preview with out-of-gamut colour warning, are favourites of the print production and car wrapping industries for their ability to ensure accurate colour in the finished printed designs," Vossen said.

"When it comes to colour, accuracy is key. Many businesses have corporate brand colours that rely on Pantone (spot) colour definitions and it's important that print production and vehicle wrap designers have these colours available. CorelDRAW integrates the latest Pantone colours directly in the application, ensuring colour accuracy in a seamless design and production output workflow."
User friendly
Looking elsewhere in the market and Mimaki is very familiar with the vehicle wrapping and graphics market, with its printers and printer/cutters used to produce all manner of work in this area. To complement its hardware, Mimaki has a number of software options that will help users achieve accuracy in their work.

For colour management, Mimaki's MP3 Colour Management System is compatible with all Mimaki printers that have USB2.0 or Ethernet connection.

"Mimaki's advanced colour management system delivers enhanced colour representation with excellent colour reproducibility," Mimaki said. "Its user-friendly interface enables graphics professionals to get the most from their Mimaki hardware with powerful tools that maximise the colour accuracy and output."

Key features of MPM3 include advanced device profile creation capability to improve colour representation of the print. MPM3 accommodates "Mimaki Expand Colour", a new input profile of RasterLink6 to deliver what Mimaki billed as "excellent" colour reproducibility with high-contrast colour shades.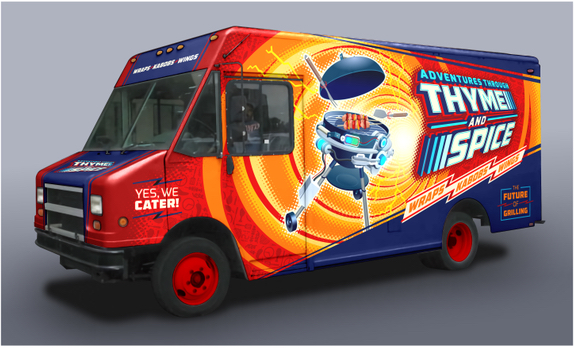 Caption: CorelDRAW can be used to design large-scale work such as vehicle wraps

"User-friendly interface with no colour management knowledge required and easy creation of device profiles," Mimaki said.

Other features include Colour Matching, in which users will benefit from calibration. Using this function, printers can maintain constant print colour quality from a single printer by measuring colour differences with a colorimeter, ideal for the delivery of repeated orders.

In addition, equalisation will allow for matching colours across the same printer models, and emulation will support with matching colours across different printer models.

These are just a few examples of some of the software options out there that can support wrappers hit quality targets in terms of colour. There are of course other solutions that will help in the grander scheme of things.

Mimaki's RasterLink 6 Plus, for example, is an RIP software that offers multiple layer print capabilities, a multi-profile and simultaneous print function, jig and template function, ID cut function, colour replacement and other versatile editing function, all with smooth tonal gradation with 16-bit rendering.

"RIP Software that assures the highest print quality with the greatest ease of use. Rasterlink Pro Series are Mimaki's range of user-friendly, new generation RIP software," Mimaki said. "Equipped with 16-bit rendering, the software fully enables the advanced features of Mimaki's range of printers and printer/cutters."

So, make sure you explore the options out there and you may quickly find ways to bolster the quality of your work.
Interested in joining our community?
Enquire today about joining your local FESPA Association or FESPA Direct