Features
Leading the way with lamination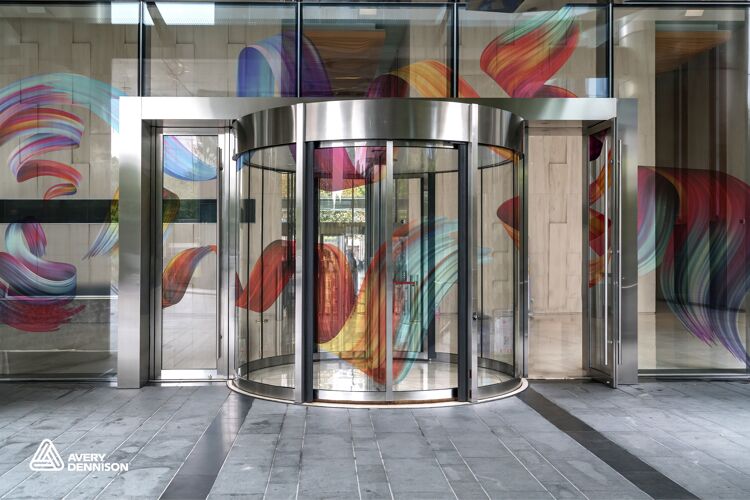 Offering much more than simply protecting printed work, Rob Fletcher takes a closer look at lamination and the latest technological developments in this area.
Italy-based Flexa has almost 30 years of experience in designing and offering equipment in the wide-format digital print finishing market. Massimo Vettorazzo, owner and president of Flexa, agreed that lamination offers much more than simply protection for print.

"Laminating is still a good reason for ensuring long-lasting durability, for the protection of the media from the ultraviolet rays for outdoor use," Vettorazzo said. "It can also be used for enhancing the final finished result using films, in particular for packaging and luxury packaging sector, as well as for protecting the media from scratches."

Flexa offers a number of options for lamination, the latest of which comes in the form of the Easy Lite Wi-Fi, which Vettorazzo said is the first laminator on the market that is connected to the internet thanks to integrated Wi-Fi/LAN.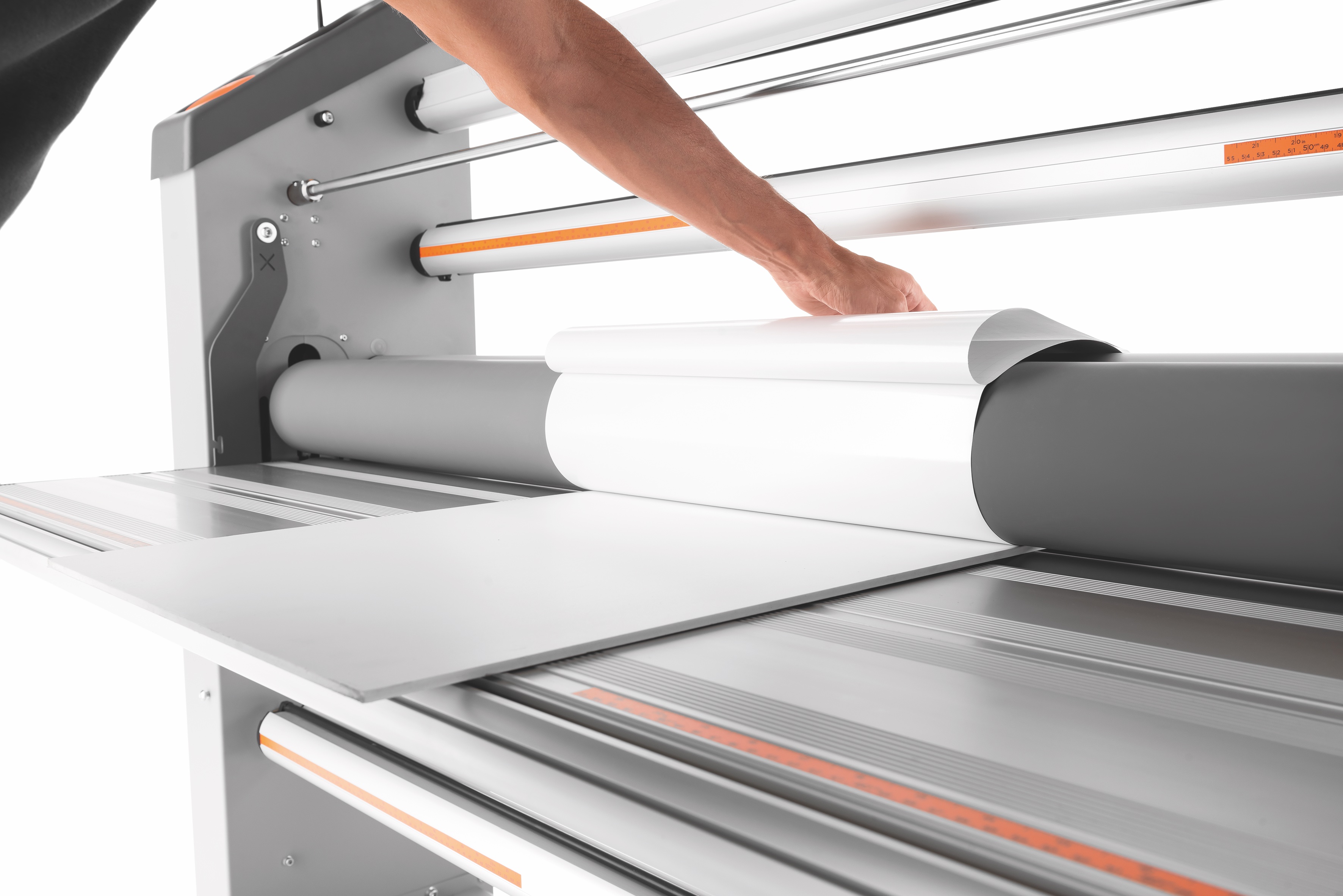 Flexa said its new Easy Lite Wi-Fi is the first laminator on the market that is connected to the internet thanks to integrated Wi-Fi/LAN

"With this feature, the new Easy Lite Wi-Fi enters the era of Internet of Things) a new way to make the machine more advanced and intelligent," Vettorazzo said. "You can collect working data accurately and monitor operation remotely via PC or mobile devices. This is useful for the scheduled maintenance, avoiding machine downtime and optimising performance, processes, durability and efficiency.

"With the new Easy Lite Wi-Fi, laminating is now even easier by setting the processing parameters on the touch screen. Its exclusive graphic design of the software is really innovative: with a simple touch the most important parameters, such as temperature, pressure and speed can be to set with absolute precision."

Other functions on the new machine include the counting of metres laminated, storage of three different processes, automatic shutdown, and a weekly scheduler of switch on and off. Furthermore, users will benefit from the new cutting unit with titanium coated blades that are durable over time and allow a more precise and safe trimming when laminating.
Unique to the market
Elsewhere, Kala also offers a range of lamination equipment to the market. Owner Laurent Bouchard said lamination is often seen as a challenge for the operator, and if this part is missed, it could mean wasted media and time thus leading to lack of productivity and profitability.

"For any kind of prints, lamination brings some stiffness to a print onto vinyl when installing it on a window or on a car for example," Bouchard said. "This makes it much easier and faster to install with less wastage too.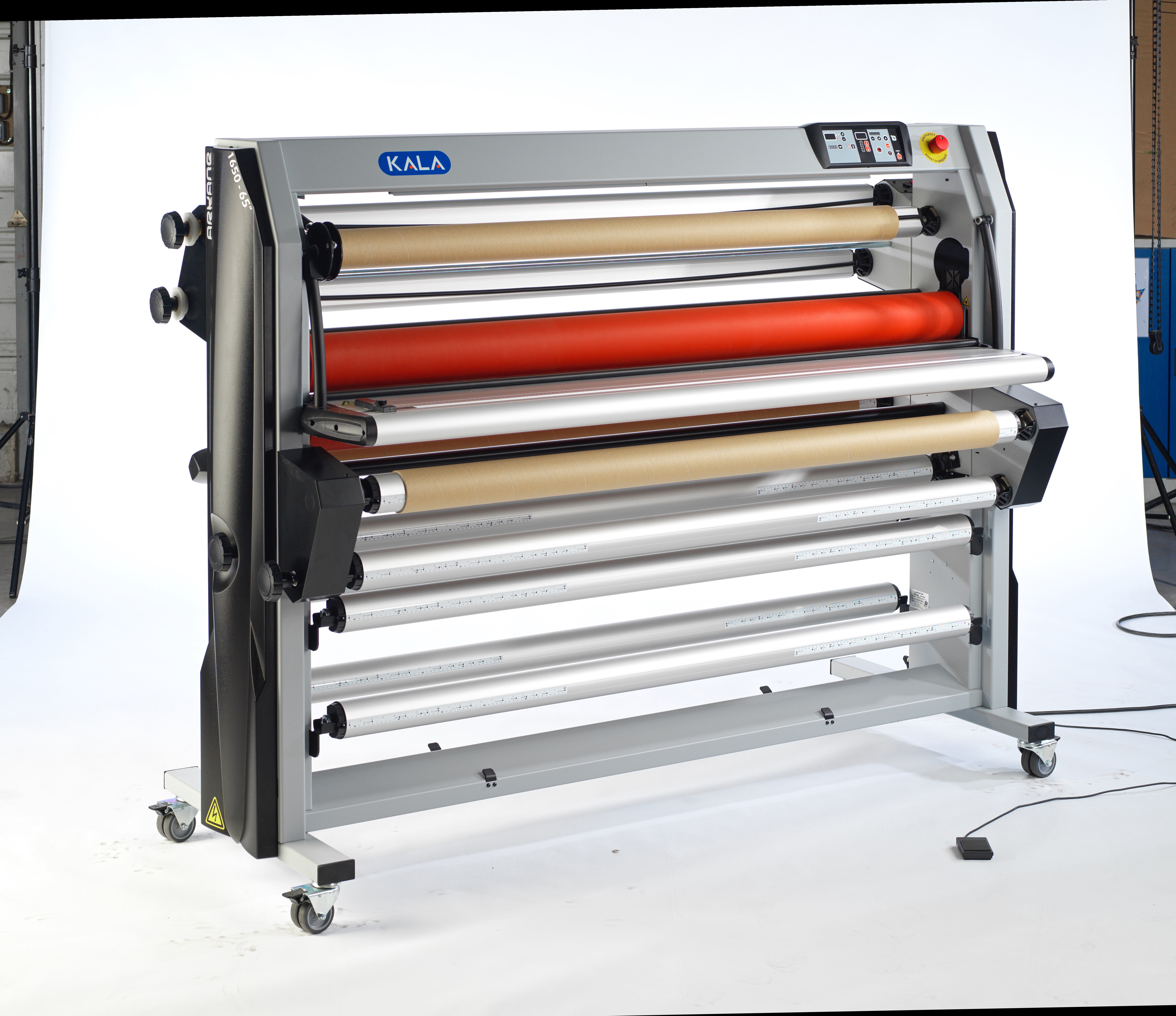 Kala's Arkane Dual Feeding can load two rolls of media and improve productivity by almost double

"Depending on the laminate's finish used, you can give some special pattern effect to a print, this makes it ideal for interior decoration which is the next large growth area for digital printing.

"With UV print, the role for lamination, besides protection, is to give some brightness to the print with a gloss film. As a result, the colours gain in vibrancy."

Looking at Kala's latest solution, Bouchard said the Arkane Dual Feeding is unique to the market, as the machine is able to load two rolls of media and improve productivity by almost double. Bouchard also said that the speed of lamination only plays a minor role in the quality, with some higher speed products from other manufacturers playing against the quality of the finished product.

"With our dual feeding machine, all the time spent in loading and unloading media is gained because a new roll can be fed while the one on the machine is being processed," Bouchard said.
Taking control
Meanwhile, CWT Worktools is a Swedish company focused on manufacturing innovative and high-quality finishing equipment. Owner Peter Fagrell said using a CWT flatbed applicator will save up to 85% on labour time when compared to conventional methods like squeegees and handheld rollers.

"CWT flatbed applicators gives the operator full control over the process, once the media is placed over the substrate and the roller locks down over it there is nothing much that can go wrong," Fagrell said. "Compare this to using a conventional roll-laminator where it's easy that a panel skews away in any direction as it has to hit the roller perfectly.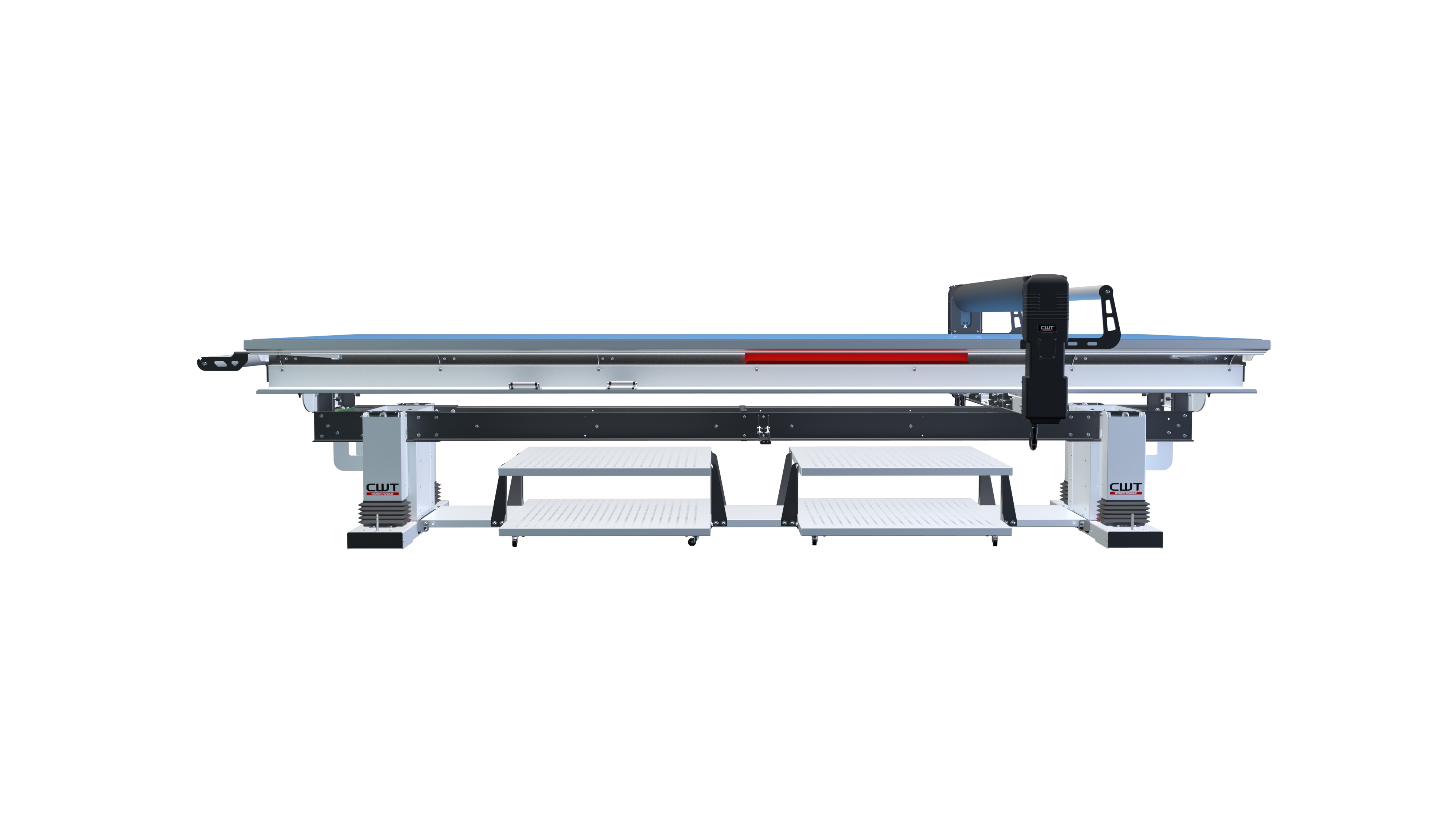 CWT recently announced the launch of the all-electric CWT Evolution series

"There is also less strain on an operator's body as our applicators replace the wearing work caused by using handheld tools. CWT applicators have ample legroom around the table-top for a comfortable work position and can also be equipped with electrical height adjustment of the table-top."

Following the successful roll-out of its CWT Regular, Premium and Advantage models, CWT also developed the all-electric CWT Evolution series. Features on the new solution include electric vertical action of the roller for precise pressure settings, motorised horizontal drive of the roller with a remote control for convenient operation, heat assisted roller, true side-to-side LED illumination and fold-away roller system.

"Among a lot of new patents involved in the Evolution series we are especially pleased with the unique system for easily unloading the fully assembled machines from the shipping pallets using special brackets included in the package," Fagrell said.
Smoother and more refined
Choice of material is also key when it comes to lamination. Avery Dennison both designs and manufactures a range of solutions for this market, with Frank Marquart, senior product manager for digital media for the company's Graphics Solutions EMENA business, saying these materials can be used for a number of uses when it comes to lamination.

"There are multiple reasons to go for a protective overlaminate," Marquart said. "Next to the longer durability of the graphics due to protection from UV radiation/prints fading out sooner or mechanical influences such as inks rubbing off or being scratched, there is also the advantage of improved removability after the lifespan of the application, as it comes off much cleaner and also quicker than if no laminate.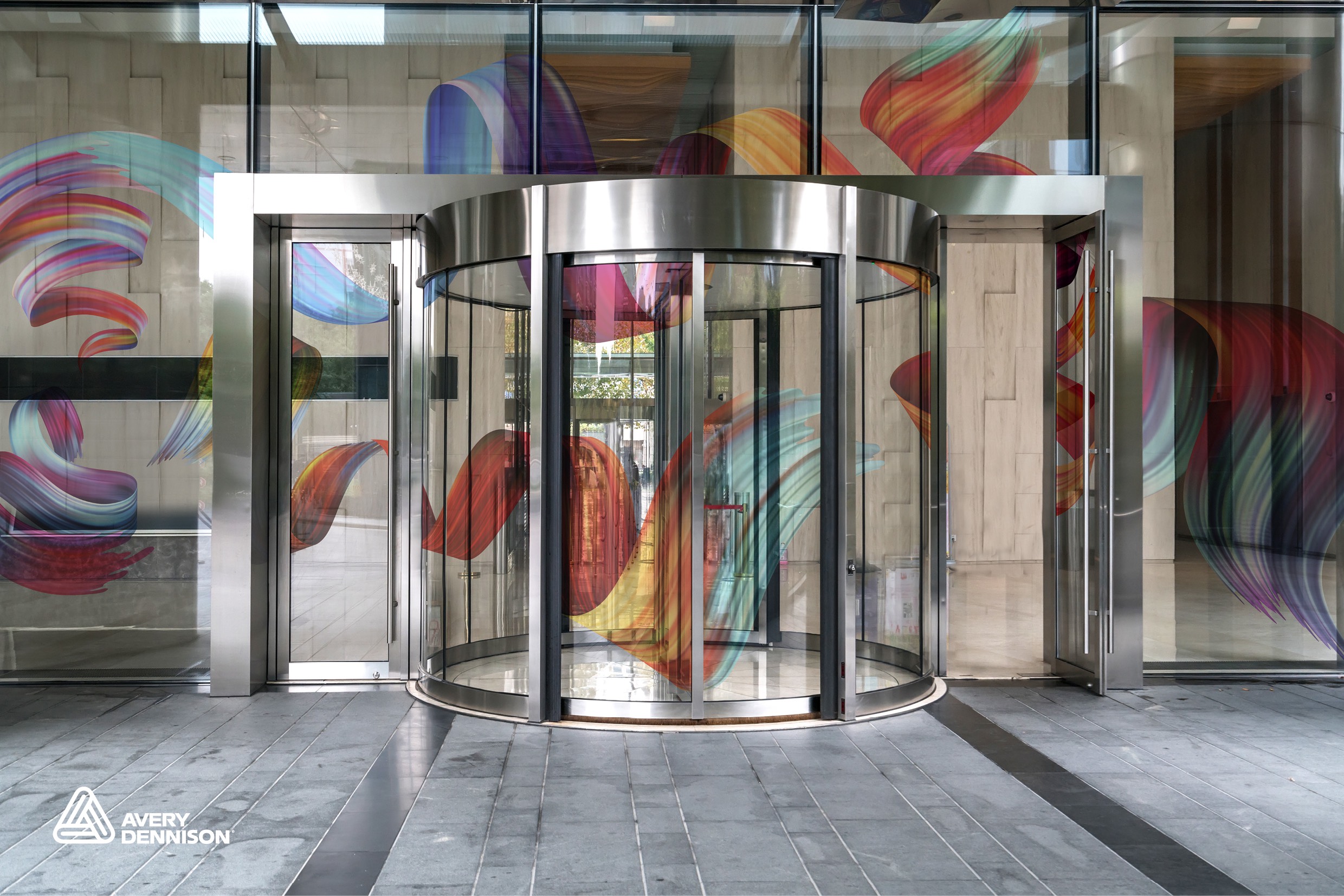 Avery Dennison said there are multiple reasons to go for a protective overlaminate

"Also, maintaining the application is easier as some inks are more sensitive to water and cleaning detergents, which can make the cleaning process of the graphic in application quite difficult otherwise.

"Another aspect is that you can give the graphics the wished-for look, using a high gloss overlaminate to ensure vibrant colours or a satin/ matt finish overlaminate to ensure lower glare/ reflection and a smoother and more refined look, whatever the specific end-user prefers."

Rick Snabel, product manager for digital media at Avery Dennison's Graphics Solutions EMENA arm, picked out some new developments, in particular within the PVC-free space.

"To make a complete PVC-Free product means we need to offer not only PVC-Free printable media but also matching laminations," Snabel said. "Our DOL 6460 Gloss and DOL 4100 Ultra Clear are our primary PVC-Free lamination options, for both 3D applications like vehicle wrapping and laminating perforated window films.

"In addition, we have MPI 1440 Ultra Clear, which is a highly transparent printable window film that can be laminated with itself, meaning that you only need to keep 1 product in stock."

Lamination is much more than simply protecting a piece of printed work; it also offers users the ability to make their work really sparkle and stand out in the modern market.
Interested in joining our community?
Enquire today about joining your local FESPA Association or FESPA Direct