Features
Insights on the Textile Printing industry and market trends with Epson Italia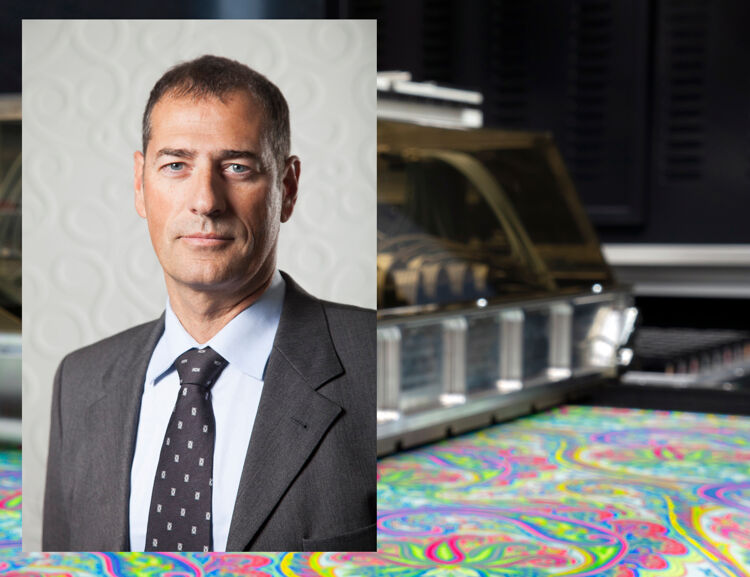 Debbie McKeegan speaks to Paolo Crespi of Epson Italia who shares his insights on the Textile Printing industry, the impact of Epson Technology and the latest market trends.
Paolo Crespi began his career in the textile industry when he joined the For.tex company, based in Italy in 1988. Over the last four decades (almost), he has witnessed many changes and challenges within the textile industry, worldwide.

As a renowned textile industrialist, his experience encompasses both analogue and the advancement of digital textile printing technology. He has been at the forefront of the development of the ink-jet print process, its machinery and its application for industrial textile manufacturing.

His Journey to Epson Italia began in 1998 when Robustelli and For.tex asked Epson, Japan to support their technology. The first Monalisa machine was launched in Italy, in Como and was the first industrial unit in the field. Now some 25 years later, digital textile printing within the Como district, provides over 80% of printed fabric by volume using Epson PrecisionCore digital advanced technology. After a number of years Epson purchased For.tex and Robustelli, a positive development for all parties and one that has proved to secure a vibrant future for this pioneering technology.

We recently interviewed Paolo to explore the textile sector, its nuances and the application, development and the continued advance of Epson ink-jet innovation for textile production. Here is a short summary of the questions and key takeaways. Listen to the full podcast here:
With Covid restrictions now firmly behind us we're interested to hear your thoughts on how the textile industry has been impacted by the last 2 years – What's changed and why?
COVID-19 has had a significant impact in our market. It was a challenge, but it also offered an opportunity, a break for our normal business to expand and to change. Even if the commercial activities were limited by the pandemic, we seized the possibility to continue other important activities such as research and development, sales, services, and support. And of course, some new printer installations.

This progress continued in spite of the pandemic, and thanks especially to the extensive presence of Epson offices located in every country and in every textile industry in the world. It didn't stop customers with a positive vision and those who took the timely opportunity to renew their old machinery by adopting more efficient and productive digital technologies.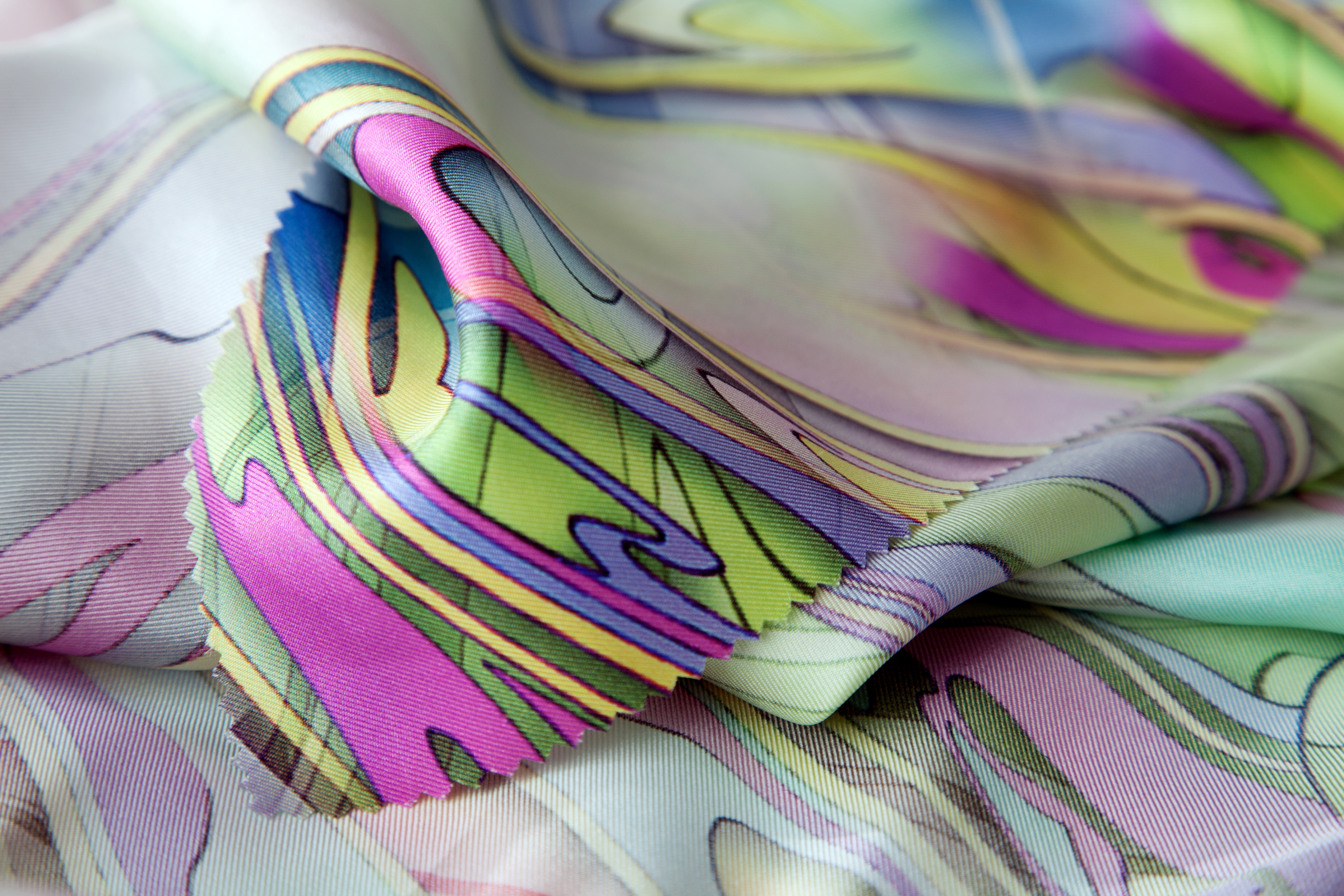 Caption: "As a renowned textile industrialist, Paolo Crespi's experience encompasses both analogue and the advancement of digital textile printing technology". Credit: EPSON

What we saw during the last two years is a significant increase in machinery using pigment inks. Pigment provides not only high rub fastness and printing quality, but also improve the sustainability standards of the fabric produced, as they contribute to shortening the printing process. This highlighted a clear, emerging trend. Technology should help our customers, not only to produce more, but especially to produce better - in a better way. This is the key point for the industry from now on, I think.

The market has changed forever, there will be no going back, we have witnessed a complete change in our customers mindset. Sustainability and print-on-demand will be the key point for the future. And the technology we develop must help our customers to go forward in this direction.
Which are the most vibrant European markets for digital textile printing and why?
The main textile districts in Europe, the printing areas, are mainly concentrated in a few countries, Italy and Spain for us are the most important ones. But France, the UK and Poland follow immediately. I would like to mention Turkey, because even if Turkey does not belong to European communities, it is the most important digital print market after Italy.

Turkey has a large, established textile market, they hold a lot of power because they have big companies and get help with investment. The Turkish Lira's value means that Turkish print offers businesses attractive prices for other countries importing from Turkey. This political situation has allowed them to export to any country in the world.
Have you seen an accelerated switch to digital technologies and an increase in volume of print?
Yes, a good increase in volume production, especially in Turkey. There are many, many things that are changing and we expect a very positive future. A positive trade outcome for Europe and Turkey.
As we emerge from the global crisis is reshoring actually happening and will we become less reliant on the Far East for volume production?
For sure, the reshoring process is ongoing for the creation of new collections, new business, as well as volume production. Simple and short runs and B2B is growing print demand. There is no need for Far East production anymore for our European countries. However, the European textile market still requires high volume as well, especially for large distributors historically sourcing from the East. Today we are less reliant on the Far East production than in the past. But we still need it.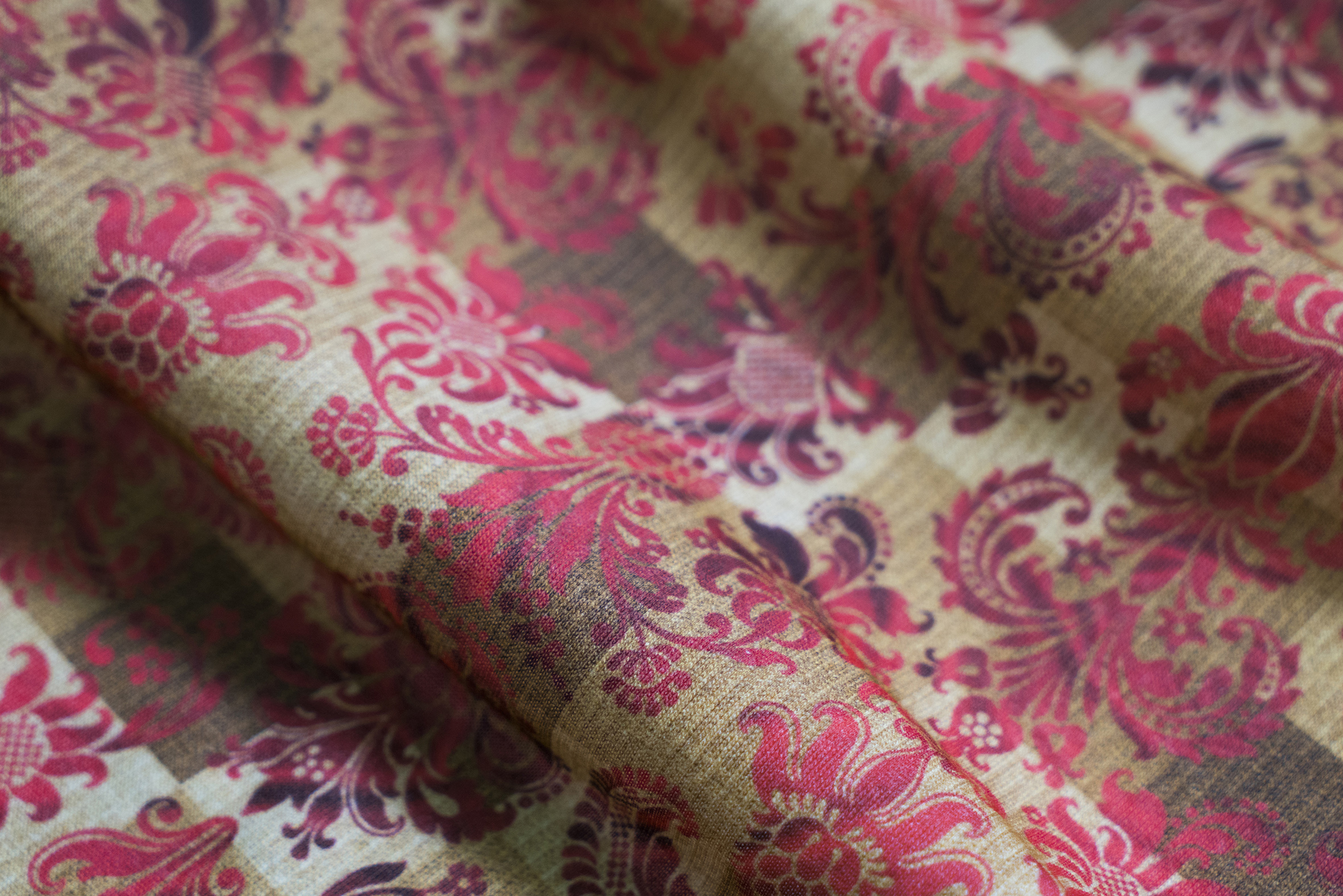 Caption: "Pigment provides not only high rub fastness and printing quality, but also improve the sustainability standards of the fabric produced, as they contribute to shortening the printing process" commented Paolo. Credit: EPSON
Do you think that customers are still using parallel sourcing, are they are buying smaller digital production runs here in Europe and over in Turkey and then switching best-selling lines using analogue print in the Far East?
Fast-fashion needs digital printing technology, and that's a huge market. We have to consider that industrial orders need high volume, and so, yes, they are parallel sourcing and using the best or both technologies.

We are trying to switch on high volume here in the west, some single pass or high-speed machine are in the market, and we are doing our best to switch to digital production, but we have to think globally. And if we think globally, talking about India, Pakistan, the Far East, and China, many rotary machines are in this field and many units were still sold during the last year.

So, it's too early to think a complete replacement of the analog printing by digital. I think that both technologies can work together, giving good possibilities and good results at the moment. In future, step by step we will move on and substitute completely the analog. But step by step?
Are we also seeing a switch in the technologies used in the East because we are moving to on demand production? Are they investing in digital printing technology so that they can service their clients faster?
In our district of Como, in Italy, more than 80% of total volume is now printed by digital and on-demand. So, we can expect this to happen in other countries. We can expect the East will soon achieve a very good level of digitalization.
Do you think that the urgent need for sustainable production will accelerate the growth of digital textile printing over the next 10 years?
Sustainability is mandatory from now on. And for sure, sustainability will drive the digitalization of the textile industry over the for the next years in all countries not only in Europe. However, the sustainability concept must be addressed in several aspects, not just print.

The digital printing process is the key to reduce wastewater and reduce energy consumption, as well as limiting chemical consumption globally. Digital process has allowed us to re-shore production, reducing transport.

Epson will continue improving the expansion of digital printing technologies all over the world, it's important to export what we achieved in our district (Como) to other countries.

If we want to be really sustainable, we have to adopt digitalization in all countries and pay attention to environmental manufacturing.

Epson will do it with respect to the corporate environment. Epson are playing their part and will become carbon negative by 2050 in order to achieve our global vision of sustainability and enrich communities all over the world.
Interested in joining our community?
Enquire today about joining your local FESPA Association or FESPA Direct