Features
Innovative features that will take place at FESPA Global Print Expo 2022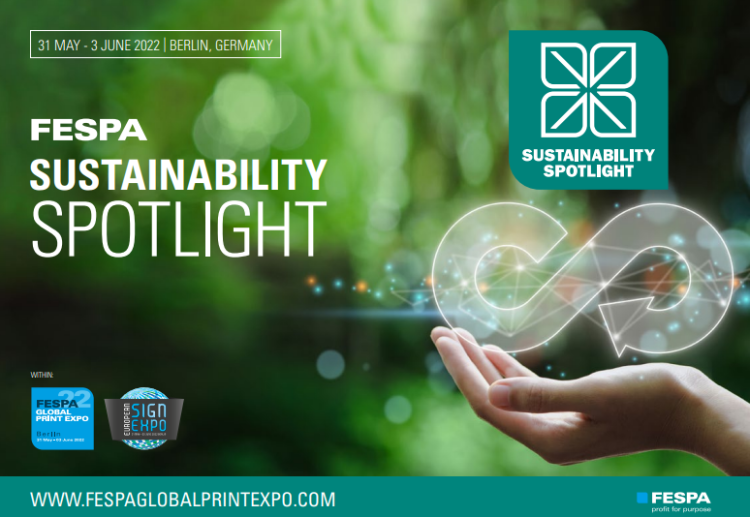 With the FESPA Global Print Expo 2022 quickly approaching, Rob Fletcher discusses 4 features that will be present at this year's exhibition including 2 brand new features. Rob provides an insight into what visitors can expect to experience.
While the FESPA Global Print Expo is widely regarded as one of the leading print industry exhibitions in the world, the event is so much more than just an exhibition, serving as an invaluable hub of information for print companies from all corners of the globe.

Indeed, the hundreds of exhibitors at the event will present the solutions print companies need to succeed in the modern market, but visitors can also access four in-event features that take this a step further by offering inside knowledge of key areas.

Here, we look ahead to the FESPA Global Print Expo 2022 and the four special, free-to-attend features that will be running throughout the event,
Celebration of interior design
Returning for 2022 is the incredibly popular Printeriors feature, which, now in its sixth year, will once again serve as a celebration of interior design and decoration, an area of the market that has witnessed incredible growth in recent years.

Located in the South Entrance, Printeriors will be inspired by floral, and fauna with artwork designed by Jaspar Goodall and curated by Debbie McKeegan, FESPA's Textile Ambassador.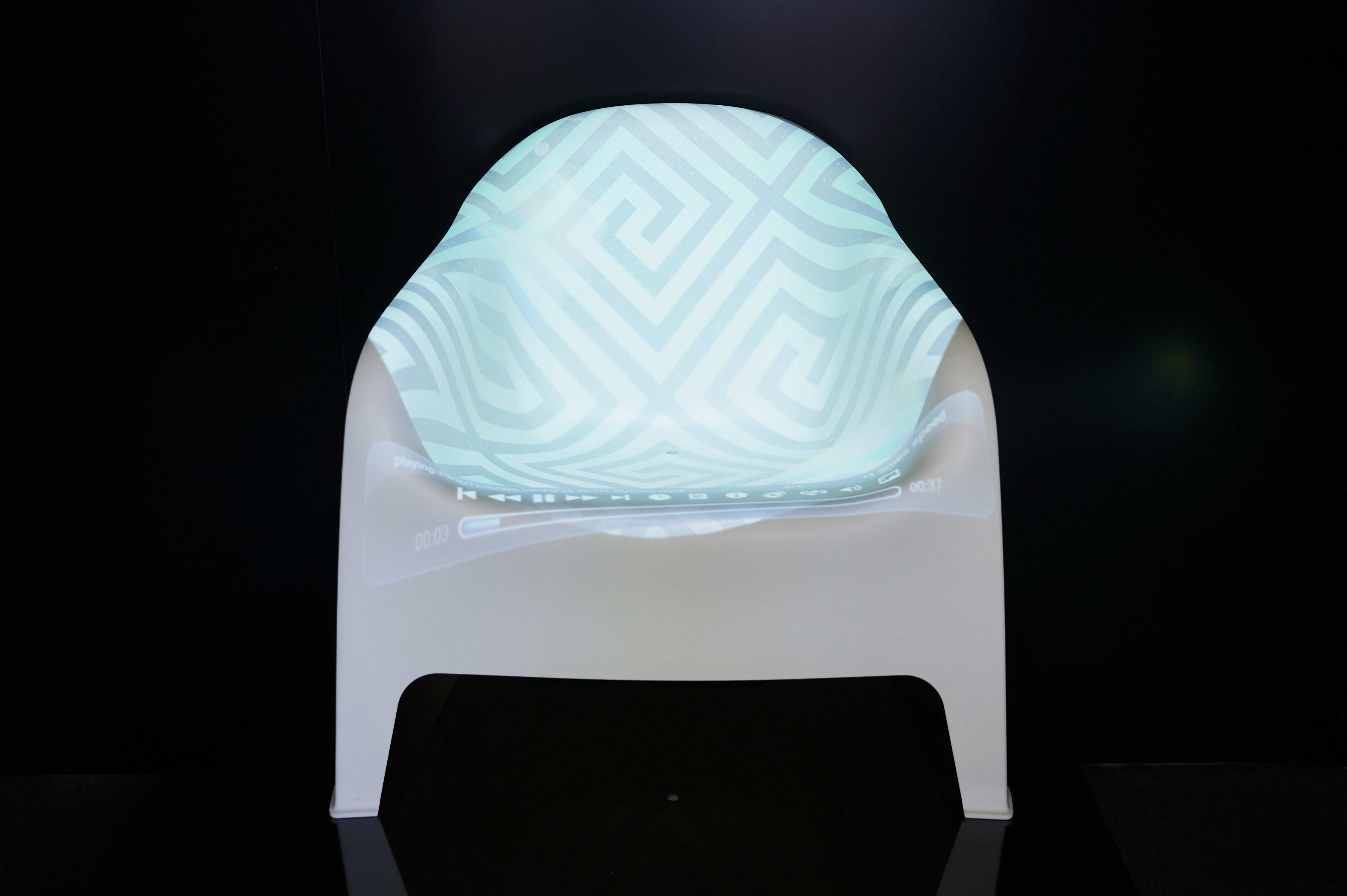 Visitors to the area will once again be able to access more information on products and solutions that are used in the interior design and decoration market including all print processes, inks and applications including textiles, wallcoverings, laminates, metallic and hard surfaces, carpets, lighting, lightboxes, acoustic surface treatments, decorative elements, fine art, and accessories.

Materials will feature natural fibres, synthetics, and recycled products alongside a growing selection of sustainable and responsibly sourced options with an environmental focus – an aspect that is becoming an increasingly important consideration for printers working in all markets.

Debbie McKeegan will also host a series of guided tours around the Printeriors feature to help visitors discover new technologies, exciting applications and the latest innovations for printed interior décor.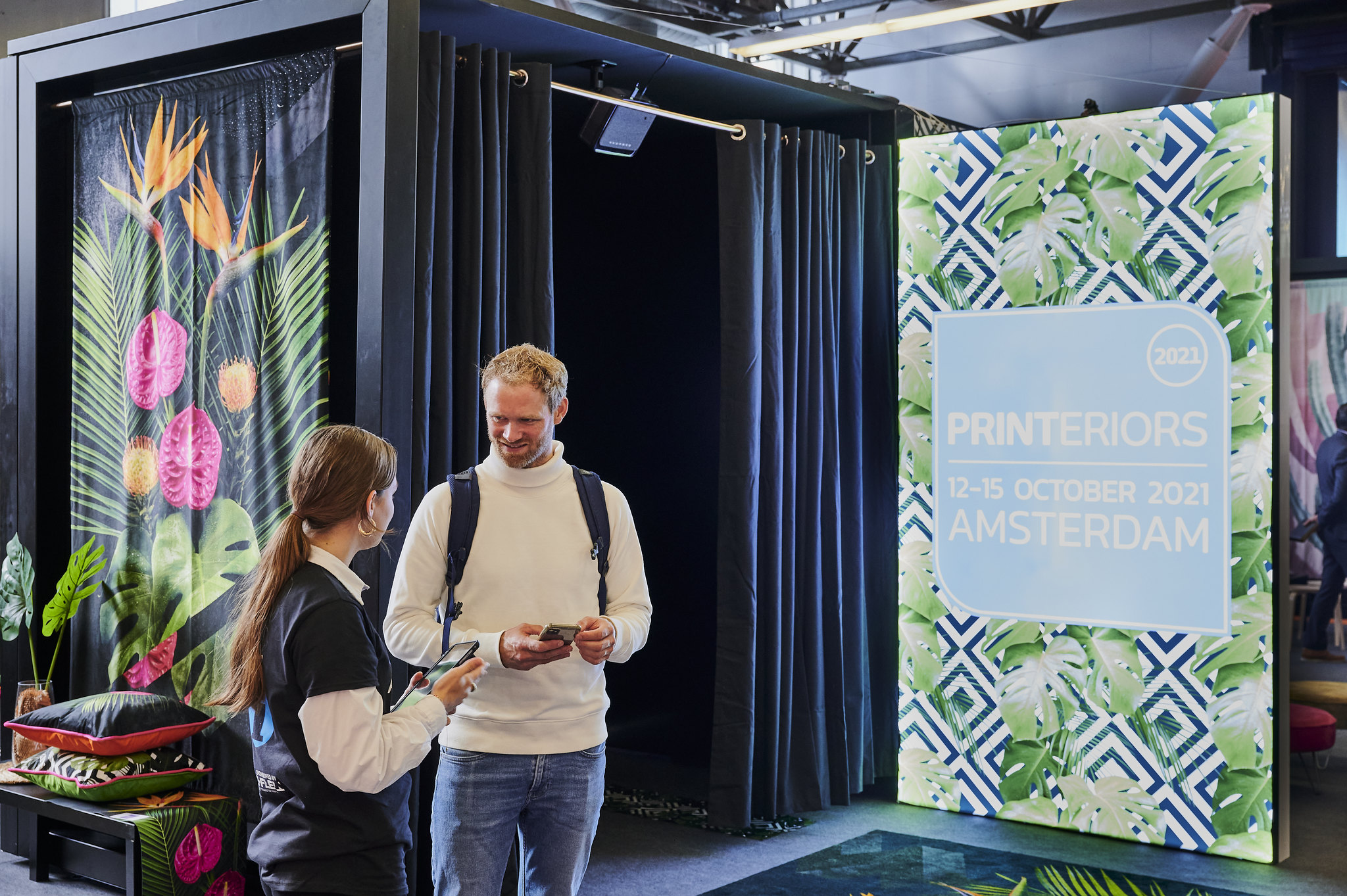 Spotlight on sustainability
Building on FESPA's commitment to the environment and green-minded solutions, the FESPA Global Print Expo 2022 will include a new feature in the form of the Sustainability Spotlight. This area will provide informative and actionable advice to address the needs of people, planet, and profit.

"The ability to remain sustainable is achieved by understanding your operation and knowing the opportunities and risks that you face now and, in the future," the event synopsis said.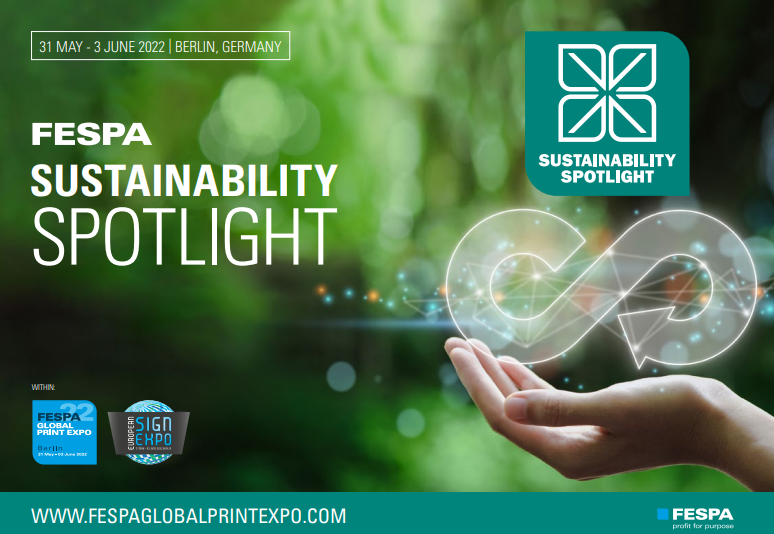 All conference sessions in the Sustainability Spotlight are free to attend, and the topics have been carefully selected to provide the toolkit users need to reduce costs by their optimising energy and resources. Presentations will be given by some of the leading experts in print and sustainability.

These sessions include 'Information for textile printers on GOTS requirements and certification' lead by Franziska Dormann, Representative to Global Brands, Global Organic Textile Standard. Nicolas Coupry, Senior Market Manager & Sustainability lead, Antalis will discuss 'Switching to more sustainable solutions with high performance' and Johnny Shell, Director of functional and industrial printing for KeyPoint Intelligence will speak about 'Digital Textile Printing: Meeting Consumer Demand for Sustainable Fashion and Apparel'.

Other subjects to be covered over the four days of the FESPA Global Print Expo 2022 include energy management, carbon foot printing operations, sustainability certification schemes, graphic products, textile products and aquatic and atmospheric pollution control.
Global network
The second new feature that will launch at the FESPA Global Print Expo this year is the Associations Pavilion. Located in the South Entrance, the Associations Pavilion will provide an inspirational printed showcase representing each country within the FESPA global network of national printing Associations.

"For the first time, we will bring together the best example of print across this community, representing our membership base of over 16,000 printers worldwide," the event synopsis said. "Be inspired by the power of print and learn more about becoming a member of your local association and how it could support you and your business."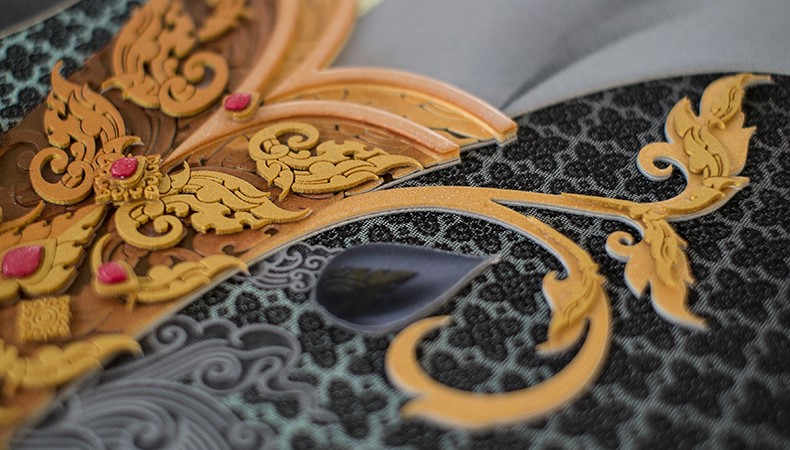 Associations that are due to feature at the Associations Pavilion include the local FESPA organisations for Italy, Bulgaria, France, Greece, the Netherlands, Spain, Belgium, and the UK, as well as a host of other bodies such as Printing SA, the Czech Screen and Digital Printing Association, the Polish Screen and Digital Printing Association, Canagraf, Verband Druck | Medien Österreich, SZSDT, ARED, and the Sri Lanka Association of Printers.

Those attending the FESPA Global Print Expo 2022 can visit this section to meet with their local association and learn more about the benefits of becoming a member and how this can open doors to new opportunities for their business.
Winning wraps
The final feature comes in the form of the much anticipated and always incredibly popular FESPA World Wrap Masters. This year, visitors will have the twice the fun, with this are to play host to both the World Wrap Masters Europe 2022 regional event and the World Wrap Masters Final 2022, the conclusion of the global competition. Watch the best wrappers in the world compete, learn from industry experts and watch insightful demonstrates, register here to attend both competitions. Use promo code WWMV22 to receive a 30 euros discount and only pay 50 euros.

Days one and two will be dedicated to the World Wrap Masters Europe 2022, where the best wrappers from across Europe will compete for the chance to take part in the World Wrap Masters Final, which will run across days three and four at the FESPA Global Print Expo 2022.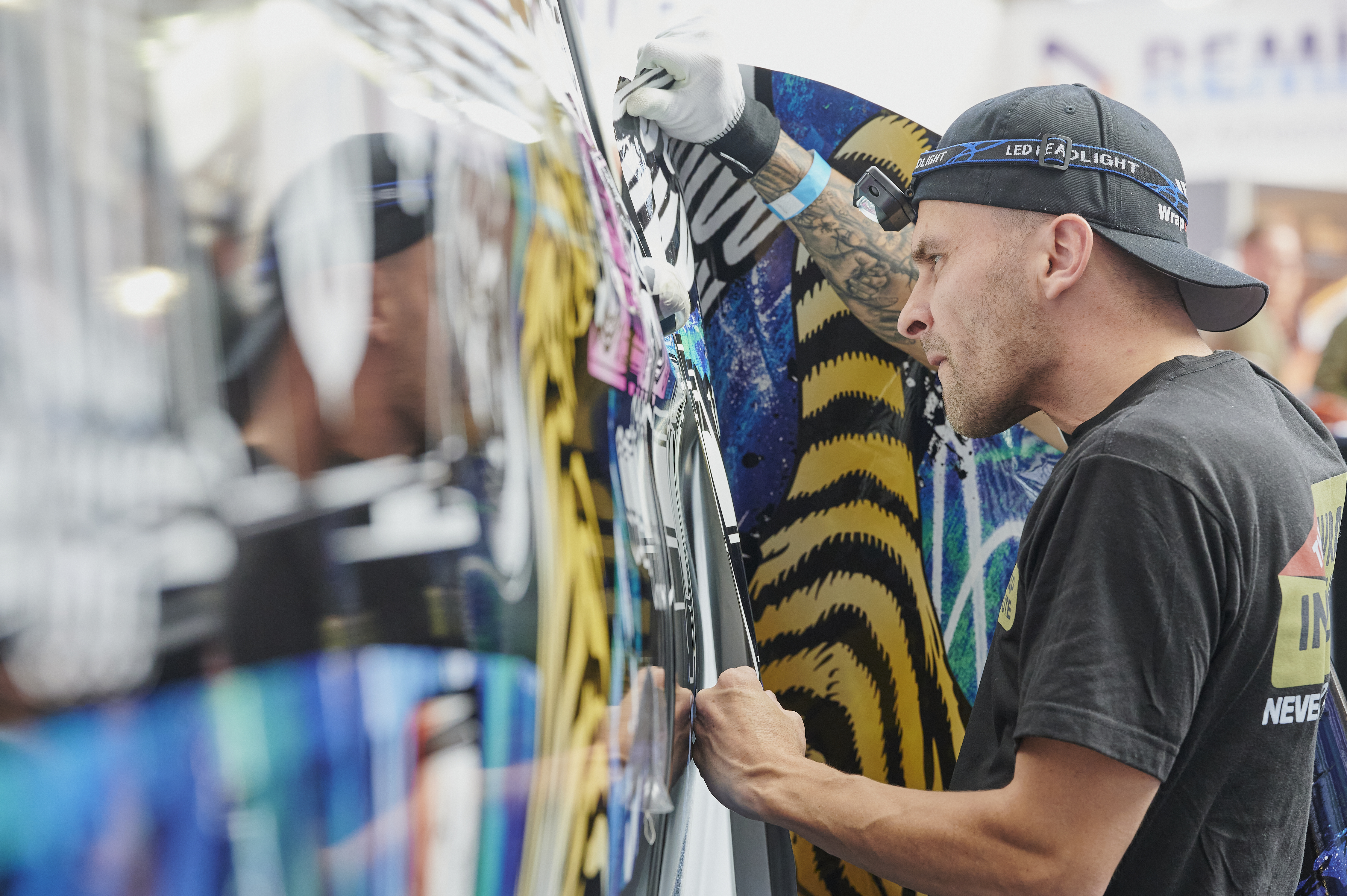 Winners from previous regional and national World Wrap Masters competitions from 2019 to 2021 that took place across the world will compete to take home the grand title of World Wrap Master 2022. These include winners from South Africa, Mexico, Brazil, Finland, Norway, Denmark, Netherlands and Japan.

Visitors can get up close to the action and watch some of the most talented wrappers in the world at work. An overall winner for the global event will be announced at 2:30pm local time on day four of the event, with a series of prizes to also be handed out.

For those seeking advice on wrapping work, be this the types of material to use, the best sort of printer to work with for the work or hints and tips on how to achieve the highest quality results when applying the wrap, visitors can speak with experts from a number of specialists in this area, with the event being sponsored by HP and 3M. Supporting partners include Wrapstock, Oxy Tools, Yellow Tools and Plastgrommet.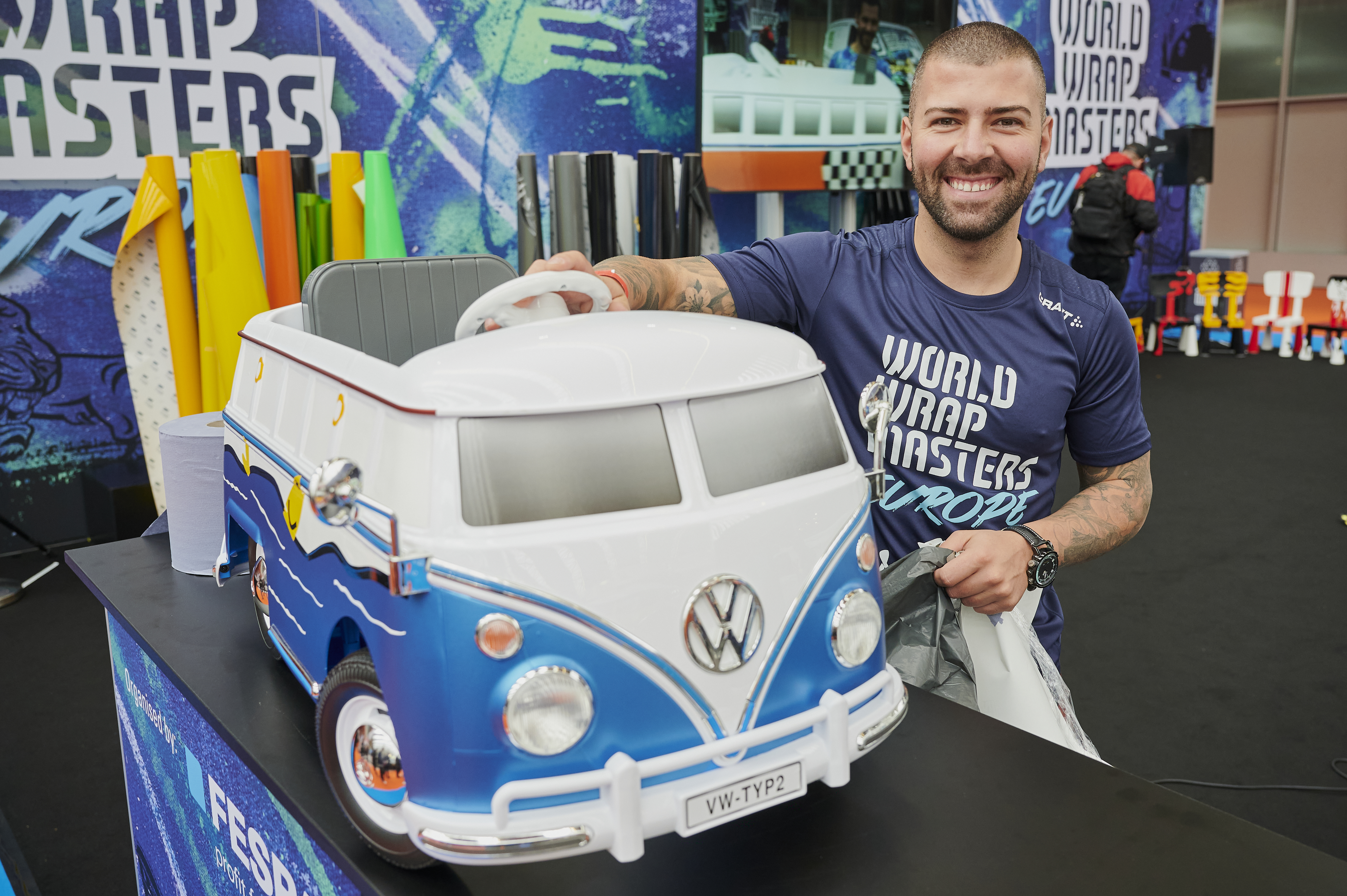 Thousands of technologies and solutions will be on display at the FESPA Global Print Expo 2022, which is more than enough to tempt any printer to the show. However, with the added benefit of special in-event area that offer incredibly valuable insight into key areas of the market and the latest trends, these make FESPA Global Print Expo 2022 an absolutely must-attend event this year.

To find out more about FESPA Global Print Expo 2022 and to register to attend, visit here. Entry is free for members of a FESPA national Association or FESPA Direct. The cost of entry is €50.00 for non-members who pre-register using code FESM232 before 25th May. To find out more about European Sign Expo 2022 visit here.
Interested in joining our community?
Enquire today about joining your local FESPA Association or FESPA Direct