Features
Innovative Car Wrapping Trends - what to consider when creating a car wrap design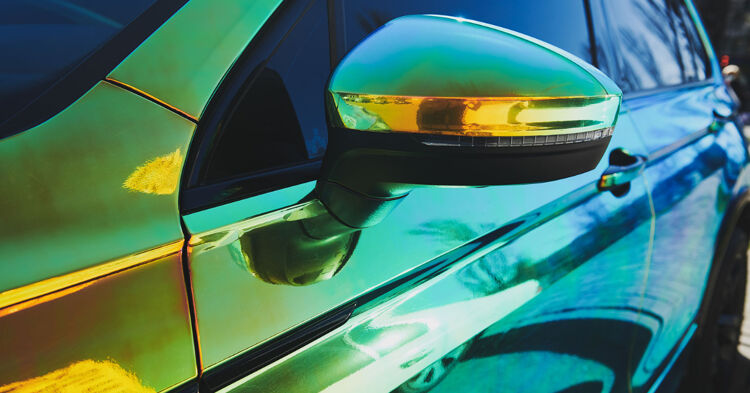 Vinyl car wrapping has been around since the 1920s, and the industry trends have changed a lot since then. James Gatica shares a few innovative car wrapping trends and what to consider when creating a car wrap design.
When vinyl wraps were invented, it was very fashionable and popular, but it wasn't widely used because it was so expensive. Car wraps became more widely available in the 1950s when they became popular for marketing purposes, and by the 1980s they became available to dealers in a wide variety of industries.

Car wrapping for private purposes became more accessible in the 1990s and 2000s and has been an exponential advancement in the market ever since. Over the last 10 years, more textured and effect finishes have been created, making car wraps much more creative and versatile than ever before.
Designs with Artificial Intelligence
BMW presented its latest vehicle wrap designs together with art collector and founder of ArtDrunk, Gary Yeh. With the help of Artificial Intelligence (AI), a database of more than 900 years' worth of art history was created to "learn" how a painting is composed and what a work of art should look like.

When the AI was able to generate new paints from its database, it was given a series of modern paints, selected by Yeh, to analyze the technique and effects used and reinterpret them into vinyl car wraps.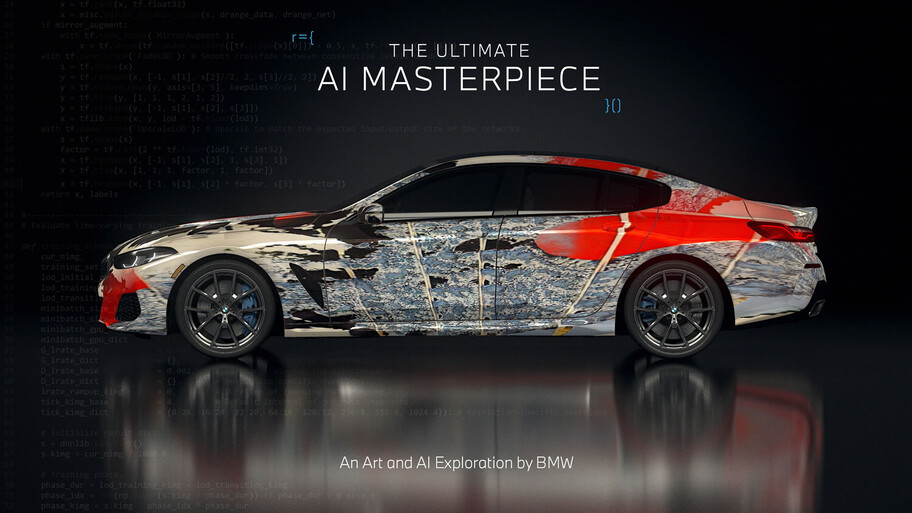 These vinyl wraps are unusual, innovative and one of a kind; a fascinating look at what can be achieved in the future of AI design. An AI program has the ability to go through thousands of different possible designs in minutes makes it a potentially very valuable piece of software for many designers around the world, offering increased speed, efficiency and value for money.
Matt Wraps
Matte automotive wrapping is an excellent choice for subtle and understated design and merchandising. Using subtle advertising techniques is especially helpful when customers are looking for less marketable machines. Car wraps are good for this purpose as they can subtly influence other road users without directly attracting their attention.

The use of matte car wraps helps create an overall air of subtlety, which is required for covert marketing, or simply for cleaner, more tasteful designs. A solid matte effect panel in a neutral shade can also provide a nice counterpoint to bright or busy graphics, patterns and colours.

Another benefit of matte car wraps is that it is not that obvious when the wrap is scratched or torn. If you wear a highly reflective wrap, any wear is obvious to the naked eye. But with a matte background, the effect is likely to last longer.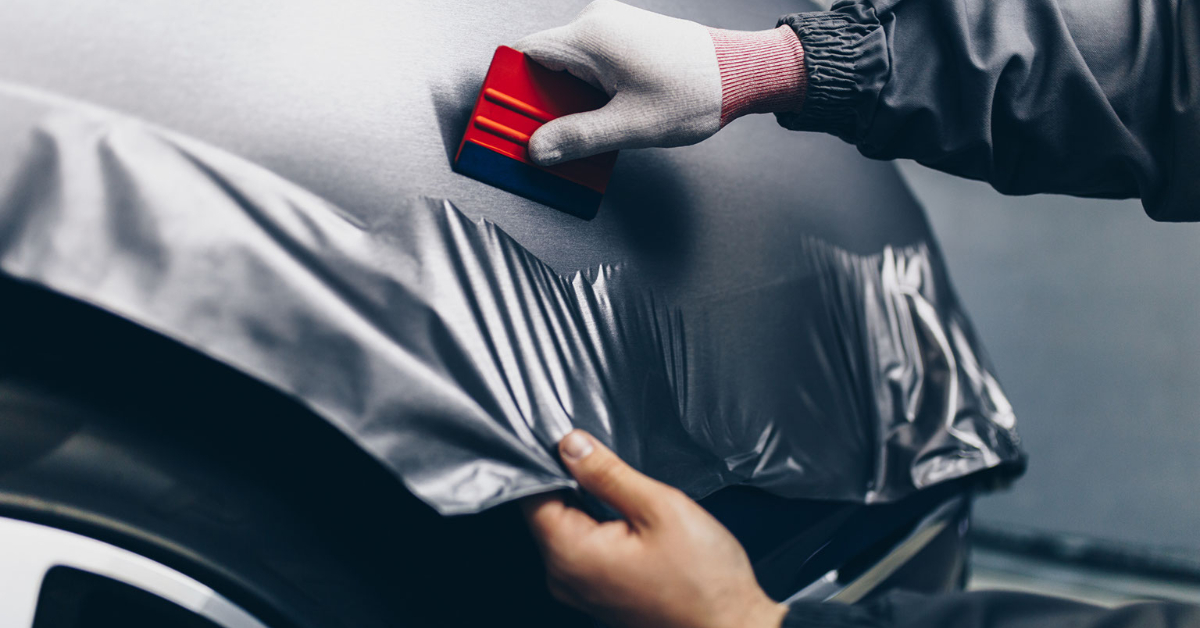 Textured Wraps
While there have always been many patterns available in vinyl wrapping, until now the textures have been limited to no more than the standard matte, gloss or satin. Now there's leather-textured car wrapping and even snakeskin-textured car wrapping.

Chrome finishes have also very popular amongst car wraps in recent years. This eye-catching trend puts a futuristic spin on your car, no matter how old it is.
Contrast Care
Although recently the design emphasis has been on subtlety and 'Scandi-chic' minimalism, there is always a little sparkle somewhere. And that artistic spark comes from bright colors or block colours.

When thinking about your car wrap design, it's important to consider component contrasts. Does the main colour complements the accents? Do you have many conflicting patterns or do you balance one pattern against a strong brightness?

And how does a text work in the design? Is it readable?

Also, don't forget exactly what you're trying to communicate: does the final design reflect that?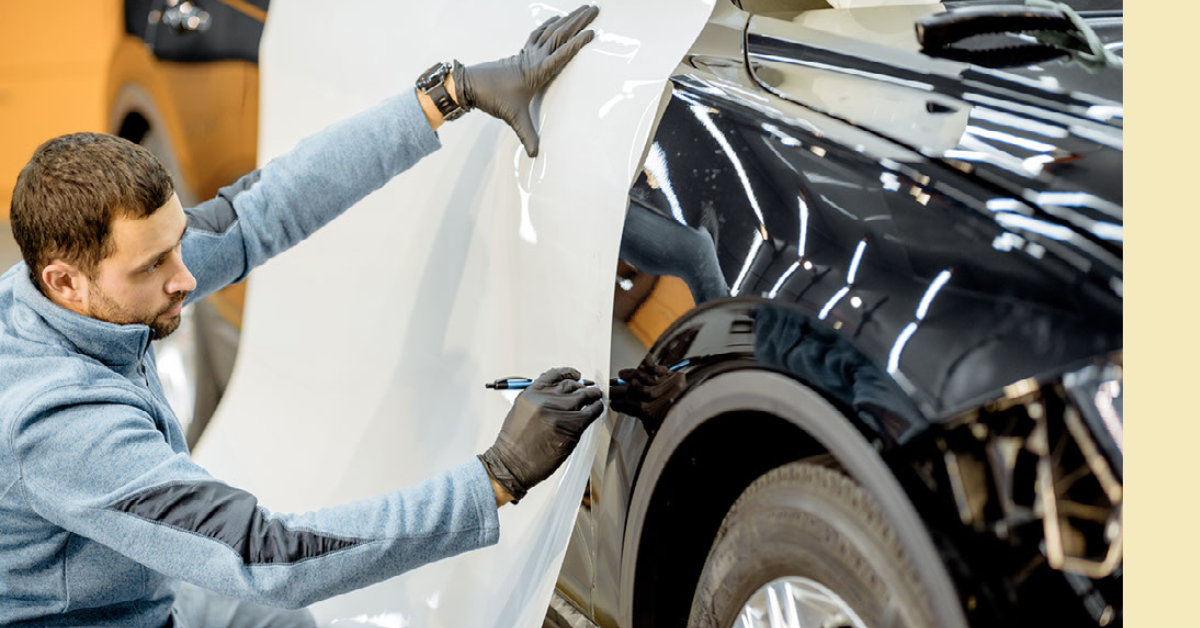 Wrapping More Than Just Cars
Vinyl wrapping can be bold and unconventional, a trend that looks set to continue for years to come, with bold patterns, vivid new textures and contrasting colourful designs likely to become popular.

In addition, as the technology to design and print vinyl wrap constantly develops and allows designers to create more innovative ideas, the potential of AI and computer-aided design looks very promising. This could make the design process faster, more efficient, and more profitable in the future.

In the meantime, the use of vinyl wrap for marketing purposes will remain as popular as ever, but you can take a more roundabout approach. In order to attract customers who have grown tired of blatant, direct ads, marketers are likely to opt for more understated designs, choosing indirect influence.
Wrap Fest 2023
FESPA is pleased to introduce a new event experience. Wrap Fest Silverstone 2023 will connect, educate and motivate sign professionals across the UK and Ireland. The event will take place from April 26-27, 2023 at Silverstone, the iconic venue for the British Grand Prix. Renowned global brands will exhibit and showcase the latest innovations and trends in custom vehicle wraps. Along with a program of live demonstrations, unique content, and a program of social and entertainment activities.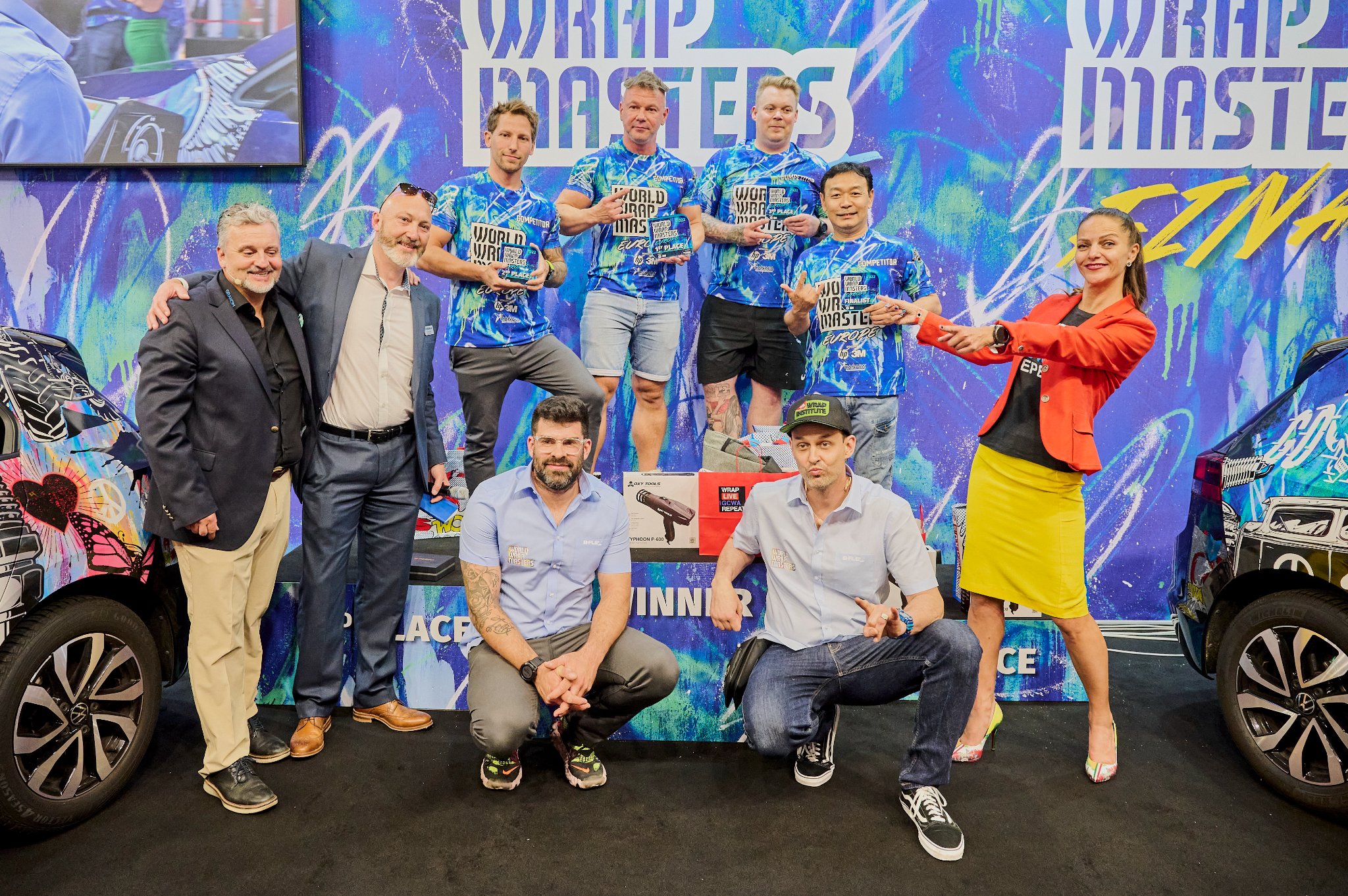 Descent: The winners of the World Wrap Master Final 2022 in Berlin, Germany.

During the event, the World Wrap Masters UK & Ireland will take place with 36 wrappers competing and the winner will qualify to participate in the World Wrap Masters Final 2023 in Munich at FESPA Global Print Expo 2023. The competition will be judged by a panel of wrapping experts and will feature training workshops and demonstrations led by world-renowned wrapping experts and instructors who will share their experience and knowledge.

For more information visit the official site of the Wrap Fest 2023 .

Interested in joining our community?
Enquire today about joining your local FESPA Association or FESPA Direct