Features
Innovative capabilities of Signage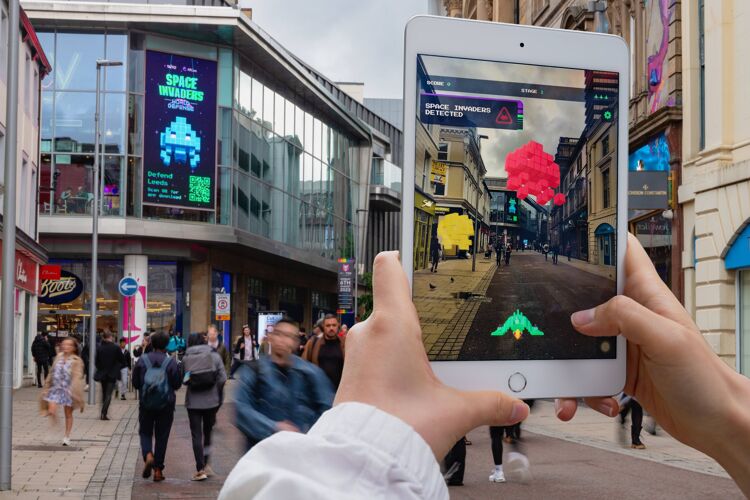 With digital signage already established as one of the most innovative sectors of the sign industry, Rob Fletcher takes a look at some of the applications showcasing the seemingly endless capabilities of this technology.
When it comes to innovation in signage, one market that stands out above others is digital signage. This form of signage offers brands and marketers a whole range of ways to connect with consumers by helping raise awareness of products and services in ways that print cannot.

Perhaps the most exciting aspect of this market is the level of research and development that is constantly ongoing to further improve the technology and deliver an even wider range of tools and options for reaching consumers.

From using automated reality (AR) to create the world's largest slot machine, to allowing passers-by to create their perfect sandwich in digital form, digital signage continues to be used in many innovative ways. FESPA.com picks out some of the most interesting pieces of recent times to showcase the ever-expanding potential of this market.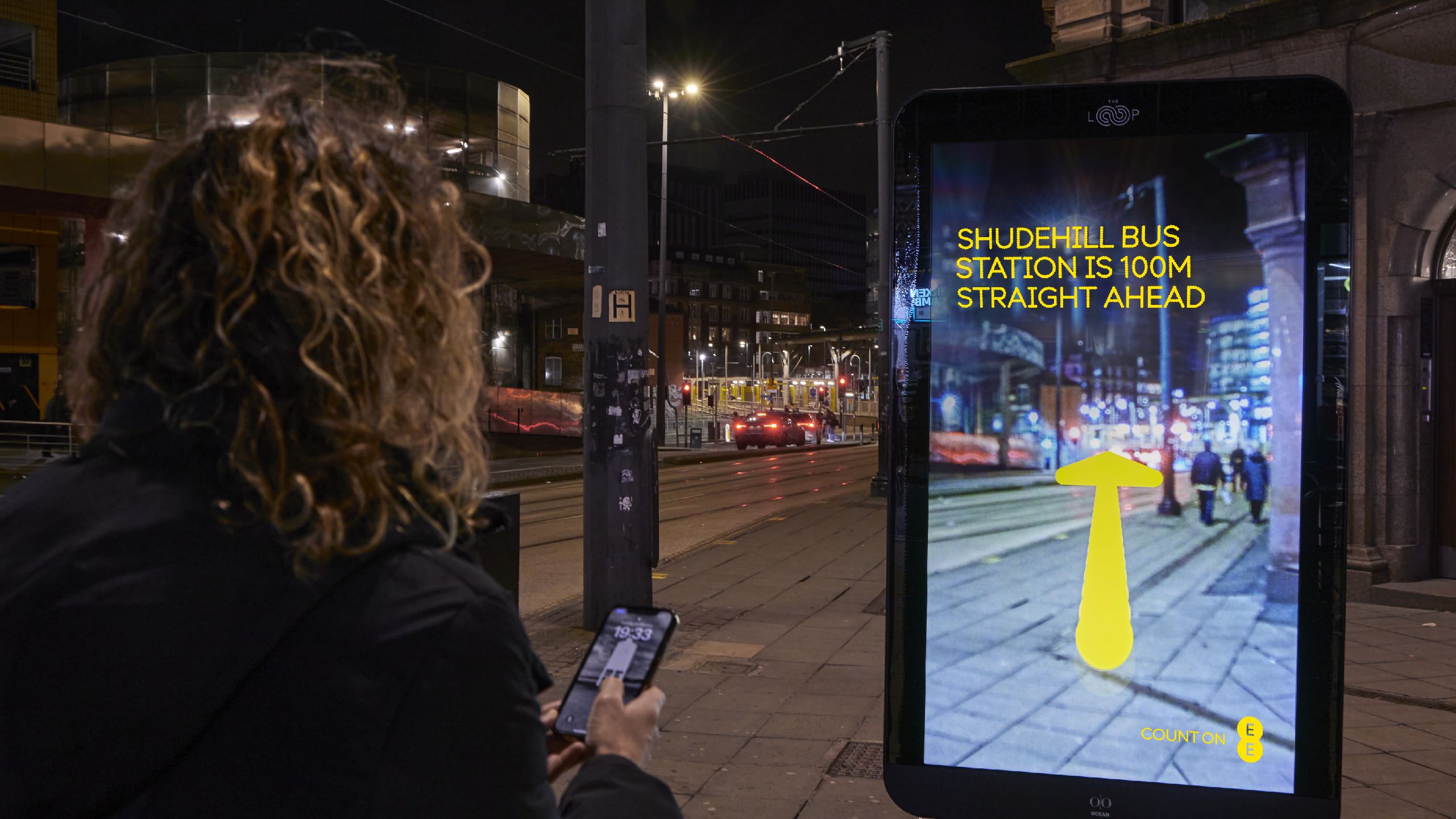 Modern twist on a classic game
Ocean Outdoor works with a wide range of major brands on digital signage campaigns. One of the stand-out projects in recent months was Ocean Outdoor linking up with Taito for a modern revival of the classic video game, Space Invaders. This coincided with the 45th anniversary of the game that has been played by people all over the world.

To mark the occasion, Ocean Outdoor used its large-format digital screes in nine cities across the UK and Europe. Giant QR codes appeared on the screen, which passes by could scan to download the Taito Space Invaders app to their phone and begin to play the game and "defend" their city from others also featured in the campaign.

What made this campaign extra special was the use of AR; rather than a simple mobile game, Ocean Outdoor brought the classic game to life with the use of Google's ARCore and Geospatial API, as well as its own DeepScreen. When players held up their mobile device, this made it seem like giant version of the 'Space Invaders' were actually attacking buildings in front of them on the street.
Safety first with signage
Another recent campaign from Ocean Outdoor was when the digital-out-of-home (DOOH) specialist linked up with mobile phone operator and internet provider EE to help show people in Manchester safe routes home at night.

Developed in partnership with Saatchi & Saatchi London and inspired by the Women's Night-time Safety Charter, the project utilised Ocean's live data feed, pulling geo-located travel information to help passers-by plan their routes home after dark. This included displaying taxi waiting times, bus stop locations and train, tram and bus schedules on 42 digital billboards across the city.

Pushing the boundaries further still, screens at four locations also detected approaching pedestrians and responded accordingly, sharing location-specific travel options.

"The campaign was live from 8pm to 3am every evening (until March 13), shortly before the clocks went forward for BST and lighter evenings ensued," Ocean Outdoor said. "It showcases one of the many ways EE's Stay Connected Data keeps people connected even when they reach their monthly data limit.

"This campaign solved a real problem and demonstrates the power, reach and role of digital out of home as a responsible community channel."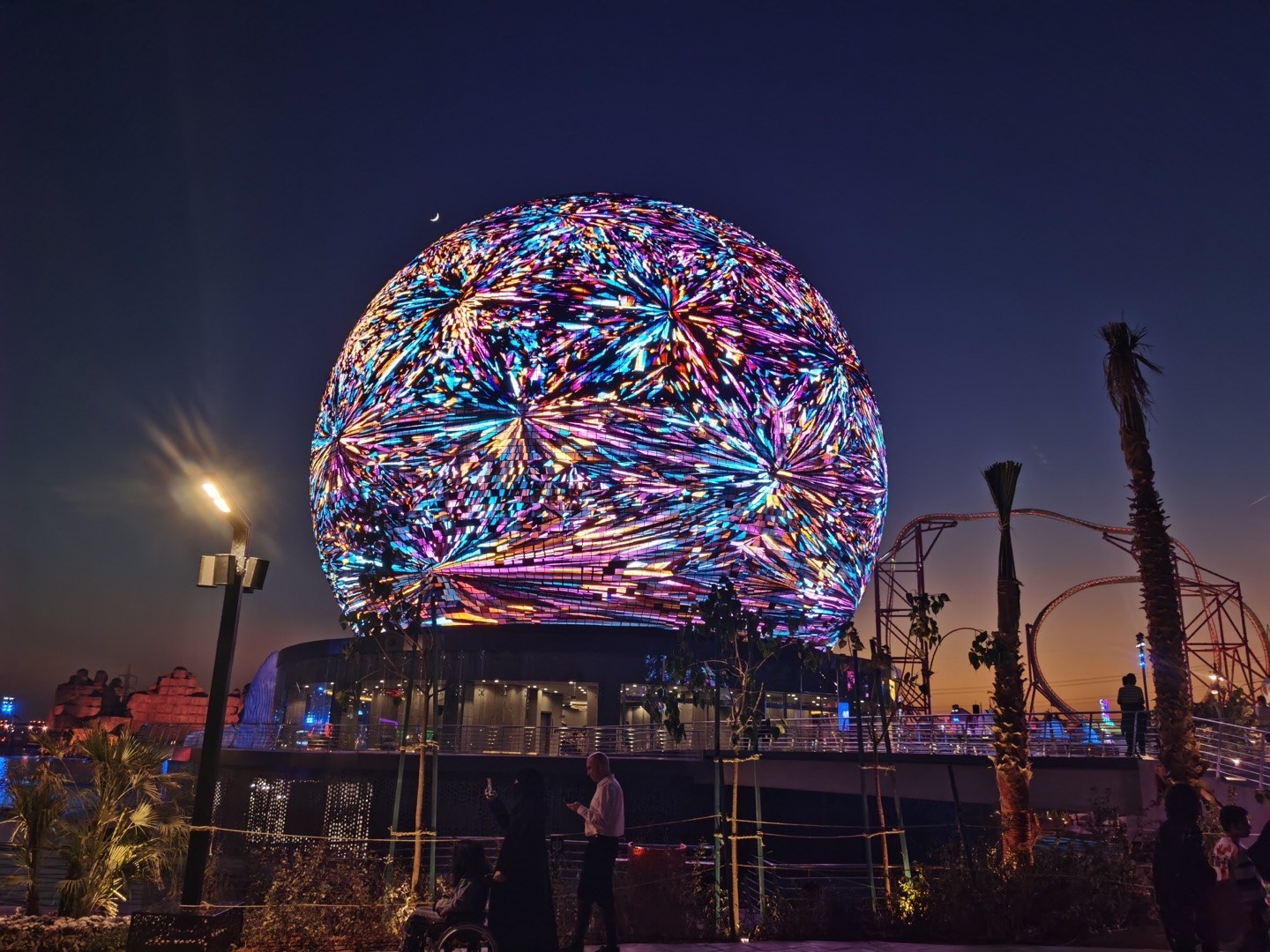 Connecting with the community
While the primary function of signs is to display information, who is to say they cannot offer more? JCDecaux UK recently linked up with Manchester City Council on a special campaign that saw free wi-fi added to its digital screens across the city.

JCDecaux UK fitted its existing network of Community Information Panels (CIP) screens with Smart City technology. Passers-by could make use of free wi-fi at each location where a wi-fi symbol appeared at the top of the screen.

Alongside this, some screens were fitted with motion sensors to measure footfall and the direction of travel to determine audience levels and trends based on time of day, week and month. This was used to inform the Council on proposed pedestrianisation projects across the city centre, helping improve walking and cycling accessibility.

In addition, through a partnership with Greater Manchester Police, the CIPs were equipped to provide public service and critical incident messages across the entire city centre network.
Size matters
Innovation does not necessarily mean a sign has to be all singing and all dancing with AR and interaction; it could simply mean pushing the boundaries in terms of size. This was certainly the case for Daktronics in one of its most recent projects – installing a huge digital display at Gillette Stadium, home of National Football League (NFL) heavyweight the New England Patriots.

Working with the team, Kraft Group and New England Revolution, the Major League Soccer club that also plays at the stadium, Daktronics manufactured and installed a record-breaking sign. Located in the north end zone, the new curved-radius video display measures 60ft high by 370ft wide, totalling 22,200sq ft – making it the largest end zone in the whole NFL.

Such is the flexibility of the piece that it can show one large image or multiple zones of video and content, with the ability to display any combination of live video, instant replays, stats, game information, graphics, animations and sponsorship messages.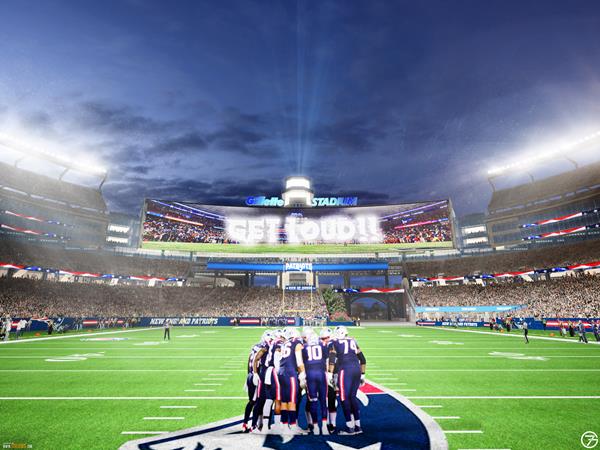 Globe of opportunity
While we are on the subject of size, those in the digital sign sector will almost certainly have seen the news about the huge new development amid the bright lights of Las Vegas. 'The Sphere', a gigantic new digital installation, was switched on earlier this year, offering a whole host of branding and display opportunities. The structure itself is actually an entertainment venue, but it is the outside that is of most interest to our sector, with the exterior of the building covered by 54,000sq m of LEDs, making it largest LED wall in the world.

A similar project that has perhaps gone a little under the radar can be found at 'Metasight' city Saudi Arabia. Unilumin used almost 15,000sq m of LED display to create the city, with the centrepiece being a was a giant spherical screen. Now shining bright and displaying a whole range of images and messages, the Metasight Globe has a diameter of 35m.

This is just a small selection of projects that showcase the ever-expanding boundaries of digital signage. There is so much more to get excited about in this sector and we cannot wait to revisit the subject next year to see just how far the technology has advanced.

Interested in joining our community?
Enquire today about joining your local FESPA Association or FESPA Direct